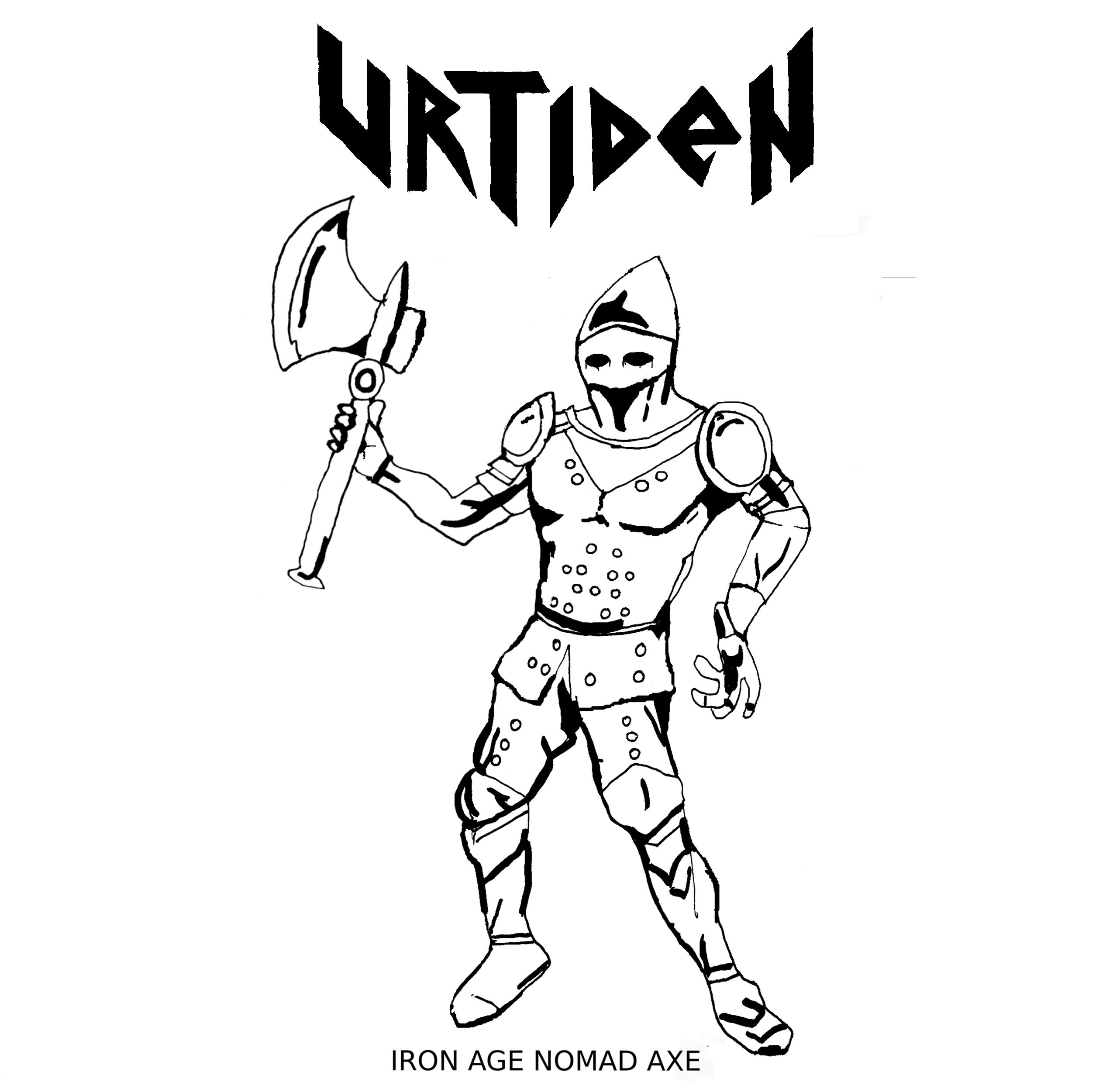 !!!ONE MAN METAL WARRIOR FROM SWEDEN!!!
We had a conversation with Mikael. Enjoy!
Welcome to the FILTHY DOGS OF METAL Webzine.
Tell us a few things about URTIDEN (Members, Starting Year etc)
Hello Stavros and thanks for doing interview with Urtiden. Urtiden is a heavy metal/punk/black metal music project from Norrköping in Sweden. It started in 2021. One man project you could say. "Iron age nomad axe" is the first demo, It is out on bandcamp.com. It was record on a laptop. The music was recorded in the program Garage band, a Audiobox USB + PreSonus M7 microphone was used for the vocals. My cousine (who is the man behind bands like FOUL WOMB, BROKEN CROSS, SORDID BLADE) did the recording, so without him no first demo. The 3 songs on "Iron age nomad axe" deals with different subjects, I do not usually likes to talk political matters, but track 1 is a big anti nazi song. I feel that that is needed. I am indeed afraid that it still exist racism/nazism. The intro to the song is inspired by a old evil video game for ps1. Track 2 is about my passion for the band SLAYER. Track 3 tells the myth about a magic ring in a iron age castle. The castle ruins is located in a forest on a mountain outside Söderköping in Sweden.

You have recently released your demo ''Iron Age Nomad Axe''. What is the Feedback from your audience as well as from the Press?
Just one review is made at the moment on Blackeneddeathmetalzine. I have contacted friends also, who have listened or will listen. So far no negative comments. I myself think the music on "Iron age nomad axe" sound very good, much better than a great deal of other music.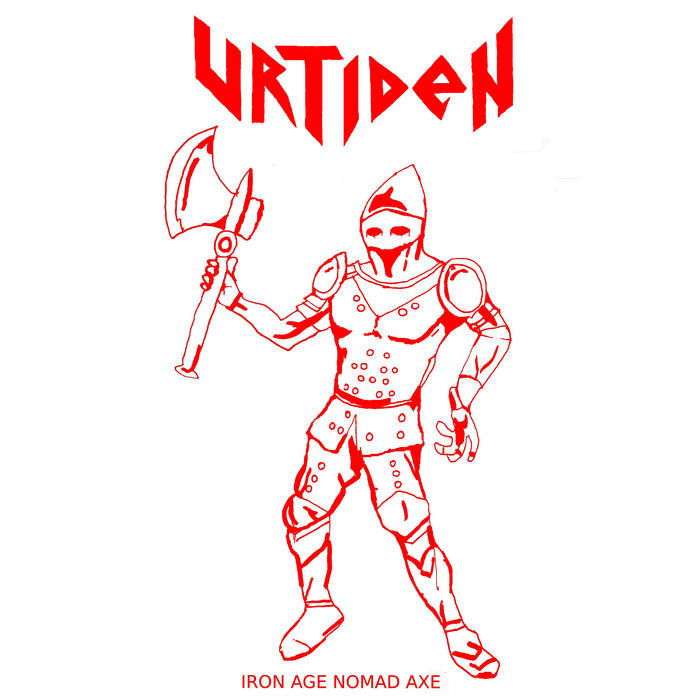 Label or DIY and why?
Hm...I was thinking about releasing it myself. But it would be great if a label wants to release it, I think it can reach out better in that case.
Do you prefer Vinyl, Tape, CD or Digital Format and why is that?
Actually CDs. Vinyl is the best looking format but to impractical, and tapes are so sensitive if you have a bad tape deck. So CDs are the most convenient format for me. But I have a lot of tapes and vinyls also.
Your music style is Heavy Metal. Which are your main influences (Favourite Artists / Bands etc.)
Great question. I recently did some diving in to the FWOSHM scene. And I like bands like: Mindless Sinner, Jonah Quizz, Axe Witch, Crystal Pride, Gotham City, Kjell Peders, Rising, Hydra, Nattsvart, Reflex. So I wanted Urtiden to be in the style of those band even if my music is more primitive and have more to do wIth punk. My favorite styles in general are Swedish punk, metal and classic rock. Favorite rock artists are for example: Tina Turner, Love, Dire Straits, Status Quo, Queen. Metal favorites: Judas Priest, Iron Maiden, Slayer, Sepultura, Blasphemy. Swedish favorites are for example: Refused, KSMB, Fireside, Hellacopters.
Which things, do you think, a Band should sacrifice in order to succeed? Have you ever sacrificed anything in your life for a better future of your Band?
I think the hundreds obstacle for most people who wants to make music is to get something done at all. You need a very strong driving force and you must have a great deal of creativity. If you manage to get a tape/single/album recorded made, that is a great achievement I think. But of course you have to have great songs with great riffs. I like music that sound ugly and evil, not happy music so much. Also I think it is hard to come up with something that have not been done before. Luckily for me, I like band that sounds unoriginal. Do not be afraid to take risks.... is my tips to bands. I dont think I have sacrificed much since music is one of my biggest interest. But that do not mean making music is easy. A band is a hard thing to run. You must find the right people who have the same level of ambitions as yourself. Mostly I think it is easier to be just 1 or 2 (maybe 3) people, or do it all by yourself.
Describe your ideal live show as a performance Band. Have you already experienced that?
Yes I think I have experienced that. I don't have much experience of performing live but with one of my previous bands "Disaster Area", we did one live show I very much enjoyed. It was great people there and it was on a great location. A clip of it:
https://www.youtube.com/watch?v=isttQiqZbeE
Which attributes, do you think, that a new Heavy Metal Band should have in order to gain identity and be unique?
Have the right look, write great songs and put on a great live show.
Do you believe that Bandcamp and other Digital Platforms help the new Heavy Metal Bands? Which, do you think, is the ideal way for a Band to promote its work?
It is a great way to get your music out fast. But negative is that maybe there is to much music out on internet. Not that it is bad music, but it gets to much for the brain to take in.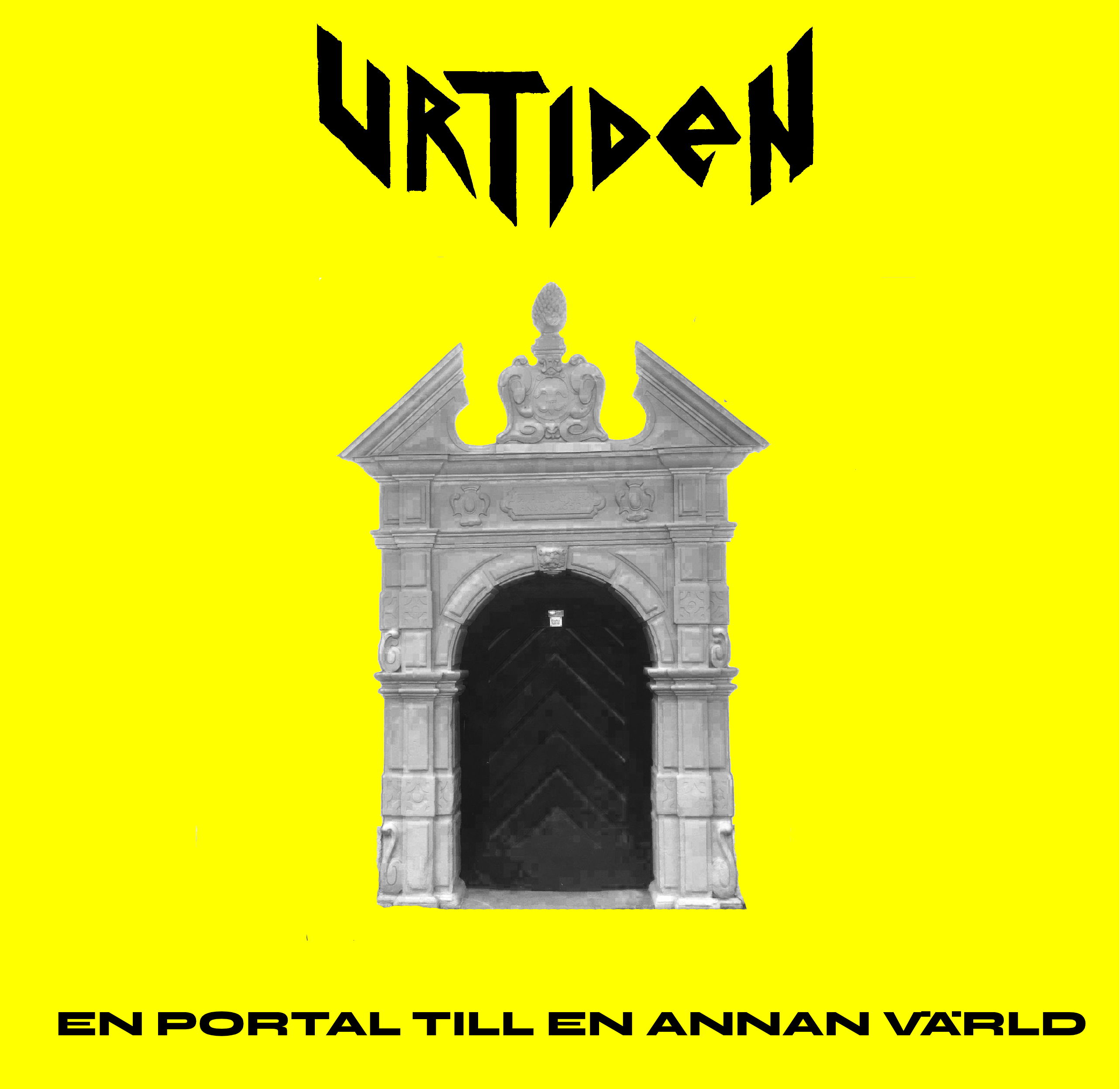 Tell us a few things about the New Underground Metal Scene in Sweden (Bands, Fanzines, Webzines, Metal Clubs etc.)
Great newer bands: Yxxan, Tyrann, Sordid blade, Master´s Blood. Great Fanzines: Hinsides fanzine, Black pages zine. Clubs ... I don't know, there are no clubs here in Norrköping.
Do you know anything about the Hellenic Metal Scene?
Macabre Omen, No Remorse Records, Flames (they sounds a bit like a old version of Nifelheim) and Rotting Christ.
What are your future plans?
First get a tape out. Then maybe think out new ideas for new songs.
Thank you very much for your time & Keep up the good work! The closure is yours.
Thanks for interview, hope answers are ok. Here is the link to "Iron age nomad axe": https://urtiden.bandcamp.com/releases
By Steve the Filthy Dog.
URTIDEN CONTACT:
https://urtiden.bandcamp.com/releases