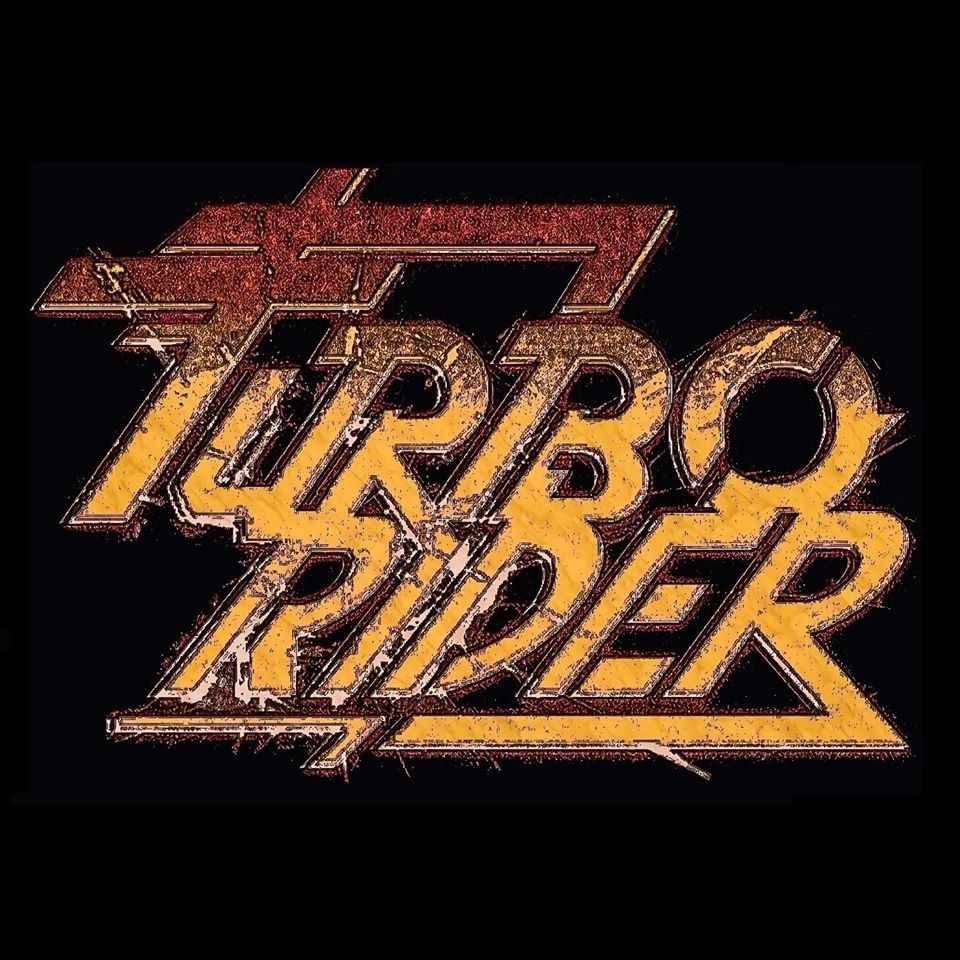 !!!SPANISH HEAVY METAL!!!
We had a conversation with TURBORIDER.Enjoy!
Welcome to the FILTHY DOGS OF METAL Webzine.
1. Tell us a few things about TURBORIDER (Members, Starting Year etc).
Back in 2018 Chus and Victor, who already were old friends, decided to record a demo which got a lot of success.We didn't expect so many copies demanded and had to rush ordering a second run of copies.Finding out people love our music, we searched for bassist and drummer to complete the band.That's how former members Espi and Andrés joined the band and contributed with their talents until they left in 2019 and were replaced with Kifi and Miguel who fit perfectly in the band.
2. Your last work was the demo ''Machine Man''.Have you prepared anything new since then?
Yes, we made our debut with our EP Machine Man. During 2019 we recorded a full album that we wanted to be released by these days, unfortunately the pandemic has delayed the whole thing for now. But in the meanwhile, we are composing new songs for the next album which will be sick!!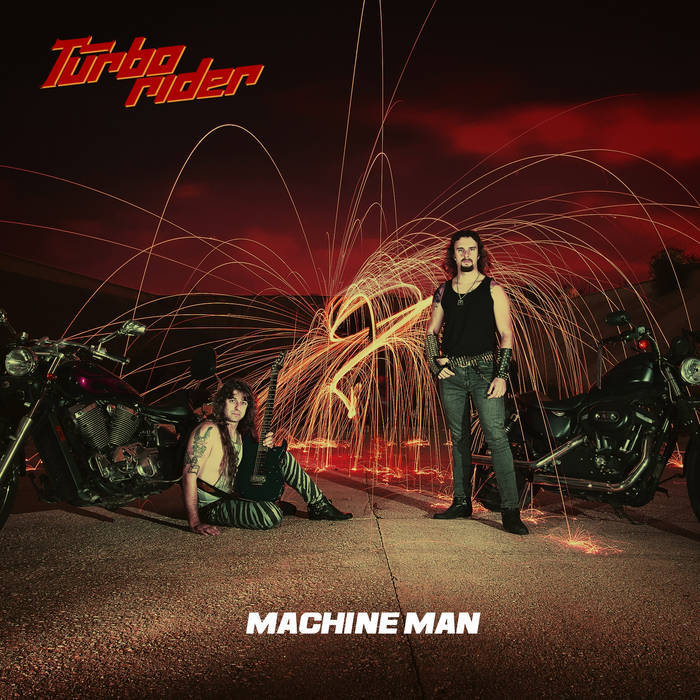 3. Label or DIY and why?
We'd rather release the album through a label. When it comes to underground bands,we are aware that self-releasing brings more economical profit because of the tools that Internet provides us (like social networks or video platforms), and also because we can save the commission that labels demand, but working with a label helps the fans to get the album more easily (and we can avoid making the delivery by ourselves, which is always a pain).
4. Do you prefer Vinyl, Tape, CD or Digital Format and why is that?
Honestly, it depends on how it's recorded.Sometime ago, recordings were made with analog equipment, so the sound was quite raw.Therefore, musicians played in a different way because they figured out how the final tone would be with that analog equipment.Nowadays, albums are recorded with computers, hence the tone is more compressed and defined, but it forces the musician to involuntarily play his instrument in a different way in order to emulate an analog tone.To sum it up, we don't consider either better than the other one.
5. Your music style is Heavy Metal. Which are your main influences (Favourite Artists / Bands etc.)
Judas priest, Cirith Ungol and Nitro are some good examples.Essentially, Classic Heavy Metal from the 80's. The relationship with the Custom Motorcycles is one of the things we've been raised with and we want to express that in our songs.
6. Which things, do you think, a Band should sacrifice in order to succeed?
Have you ever sacrificed anything in your life for a better future of your Band?
I can't answer yet about success, but I can tell about how a band works fine. We usually sacrifice a lot of time we'd otherwise spend with our family in order to accomplish our targets.To compose songs, rehearse, prepare the shows... they're all part of a process which takes a lot of work and sometimes we struggle to do all of that while having a full-time job.It also implies spending quite a lot of money. Not only instruments and amps but studio renting, dressing, travel expenses…
7. Describe your ideal live show as a performance Band. Have you already experienced that?
We notice the same excitement in the fans, regardless their age, their favorite music or the city we play at… maybe they could answer this question better than us! Many of them we see in different shows.That's what makes our shows ideal for us.
8. Which attributes, do you think, that a new Heavy Metal Band should have in order to gain identity and be unique?
Just be who you are. Stick to your roots.In our case, we worship the Motorbike Cult therefore most songs talk about the road, bikes or drinking gasoline, haha! That's our personality, as you can see in our album covers and estethics.Every band must build his own personality and never leave that path.
9. Do you believe that Bandcamp and other Digital Platforms help the new Heavy Metal Bands? Which, do you think, is the ideal way for a Band to promote its work?
Yes, we appreciate everything that let us be known in the Metal community. Heavy Metal fans are very loyal to their favorite bands and always want more!Thanks to Digital Platforms you can reach anyone worldwide, it's definitely useful for starting bands.We personally managed to sell copies, and I mean even physical copies, in Japan, Germany, and of course Greek, among other countries.
10. Tell us a few things about the New Underground Metal Scene in Spain (Bands, Fanzines, Webzines, Metal Clubs etc.)
On the part of clubs, they promote concerts and activities in reference to the Heavy metal movement, combining events that give visibility to young bands to share the stage with important bands within the scene without profit.There are also fanzines and webzines as well as radios that merge emerging bands at the same time with important bands with their latest news and classics.As for Facebook pages and others there are so many that it would be impossible to say a number of so many media the bands of today have infinite means for the exhibition of their work.
11. Do you know anything about the Hellenic Metal Scene?
We are aware of the great Metalhead community who make Fests like Over the Wall or Up the Hammers succeed.
12. What are your future plans?
Our future plans are create more and more music giving the best of ourselves in every show and every album. Our main target is to accomplish with the expectations of our fans.
13.Thank you very much for your time & Keep up the good work! The closure is yours.
Thank you so much for having us! You guys from the Metal Media have an essential role in the Heavy Metal community.
By Steve the Filthy Dog.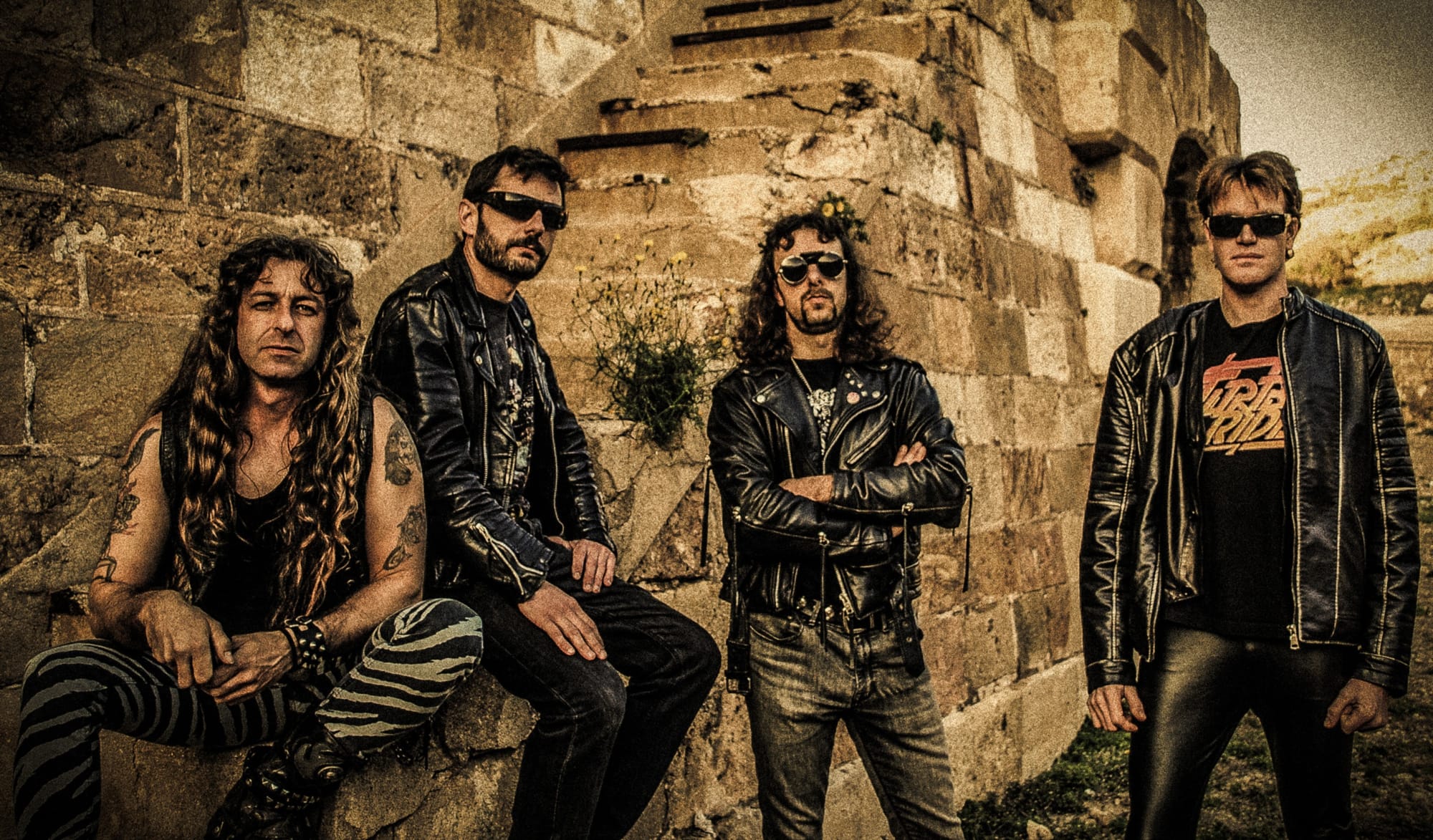 TURBORIDER CONTACT:
https://turborider1.bandcamp.com/releases