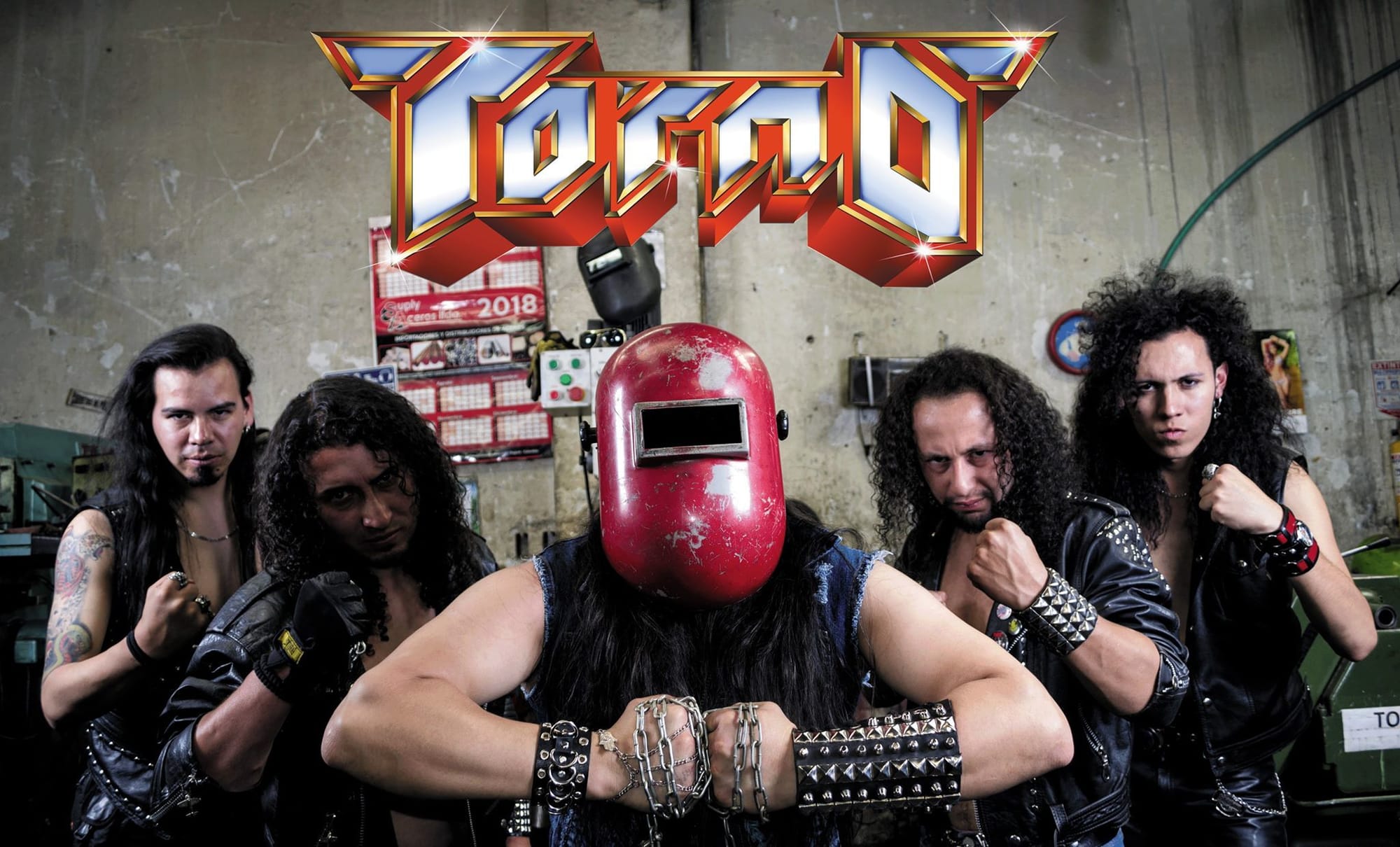 !!!COLOMBIAN HEAVY METAL!!!
We had a conversation with Chris Savatage (Lead Guitar), Juan Kentaurus (Drums) & Gabriel Fenix (Vocals).Enjoy!
Welcome to the FILTHY DOGS OF METAL Webzine.
1. Tell us a few things about TORNO (Members, Starting Year etc).
Torno was born in Bogotα - Colombia in 2011, founded by a couple of friends, Chris Savatage (guitar) and Willy speed Merol (bass), showing an unconventional musical genre for this time, such as Speed Heavy Metal. Inspired by topics like as metallurgy and the struggle of the working class. We currently have a EP "Metal vs. Metal", released in 2019. We currently have a solid lineup to work on our first full length.
2. In 2019 you have released your EP ''Metal Contra Metal''. What was the feedback from your audience as well as from the press?
Yes, we did an event in which we played all the songs included in this EP, where the response from the public was great. Torno had been working previously to make sure the public in the small concerts we did. We had the current line-up for the release , and the coverage was carried out by different collaborators such as: magazines and digital media. The response of the public for the interpreted songs were great. We bet on the CD format with art and cover from the 80's, and 100 copies, all of which were sold.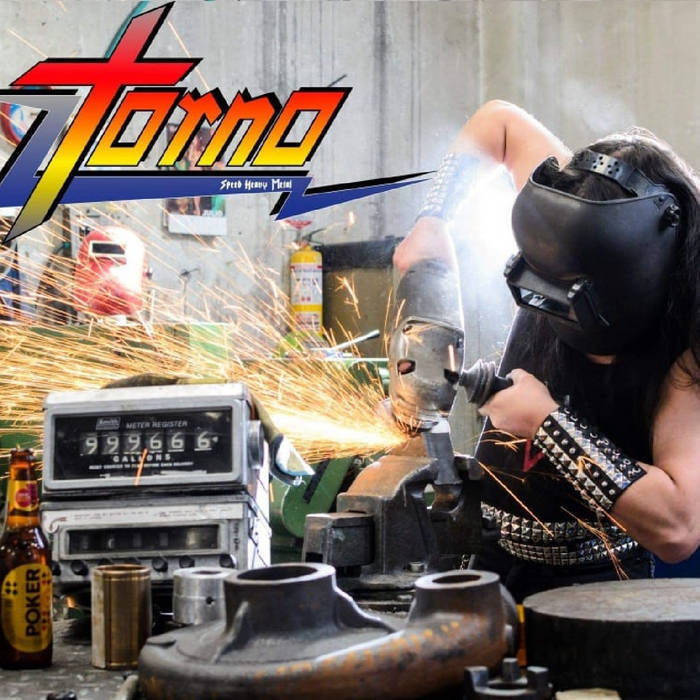 3. Label or DIY and why?
The production does not have labels, the answer to your question is DIY. Because it was made under our own resources.
In Colombia it's difficult for Metal to find financial support for a production. We decided to record in an amateur studio, inexpensive but of excellent quality, with a block recording and later mixed. It is this that characterizes its sound, almost like a live sound, but previously very well mixed .
4. Do you prefer Vinyl, Tape, CD or Digital Format and why is that?
Of course vinyl.Vinyl format is the true history of heavy metal, and it is the genre we bet on. after that we would Choose tape and CD. We are music collectors in these formats. Another reason why we would choose vinyl is because we would like to see our music in the immortal format of vinyl, but in the same way in other formats, it would be satisfactory. We also have a lot in mind digital platforms such as YouTube, Spotify, Bandcamp, Deezer, as the largest current broadcast medium worldwide.
5. Your music style is Heavy/Speed Metal. Which are your main influences (Favourite Artists / Bands etc.)
Talk to you about the influences that are part of our taste, that inspire us to compose our songs are many, but all of them reach rock and roll, we also influence in the sounds of Heavy Metal from the 80's, NWOBHM, US Power Metal . big bands like Running wild, Savatage, Tank, Saxon, Satan, Tokyo Blade, Obsession, Accept, Alien Force, among others. We have also been influenced by NWOTHM, sensational bands that are coming out now, such as: Enforcer, Ambush, Skull fist, Cauldron, Traveler.
6. Which things, do you think, a Band should sacrifice in order to succeed? Have you ever sacrificed anything in your life for a better future of your Band?
A band has many things to sacrifice to be successful; time, money, a lot, but a lot of energy, time with our respective families, study, employment. If you ask me what do you sacrifice? We would tell you !everything!I really tell you that it is not a sacrifice when all of us think this is a duty! , and when you think that having a band is having a second family, the duty is accomplished.Have you ever sacrificed anything in your life for a better future for your band?Yes, totally, sacrifice is part of this way, but we do it with pleasure, why not do it? if it is what we love.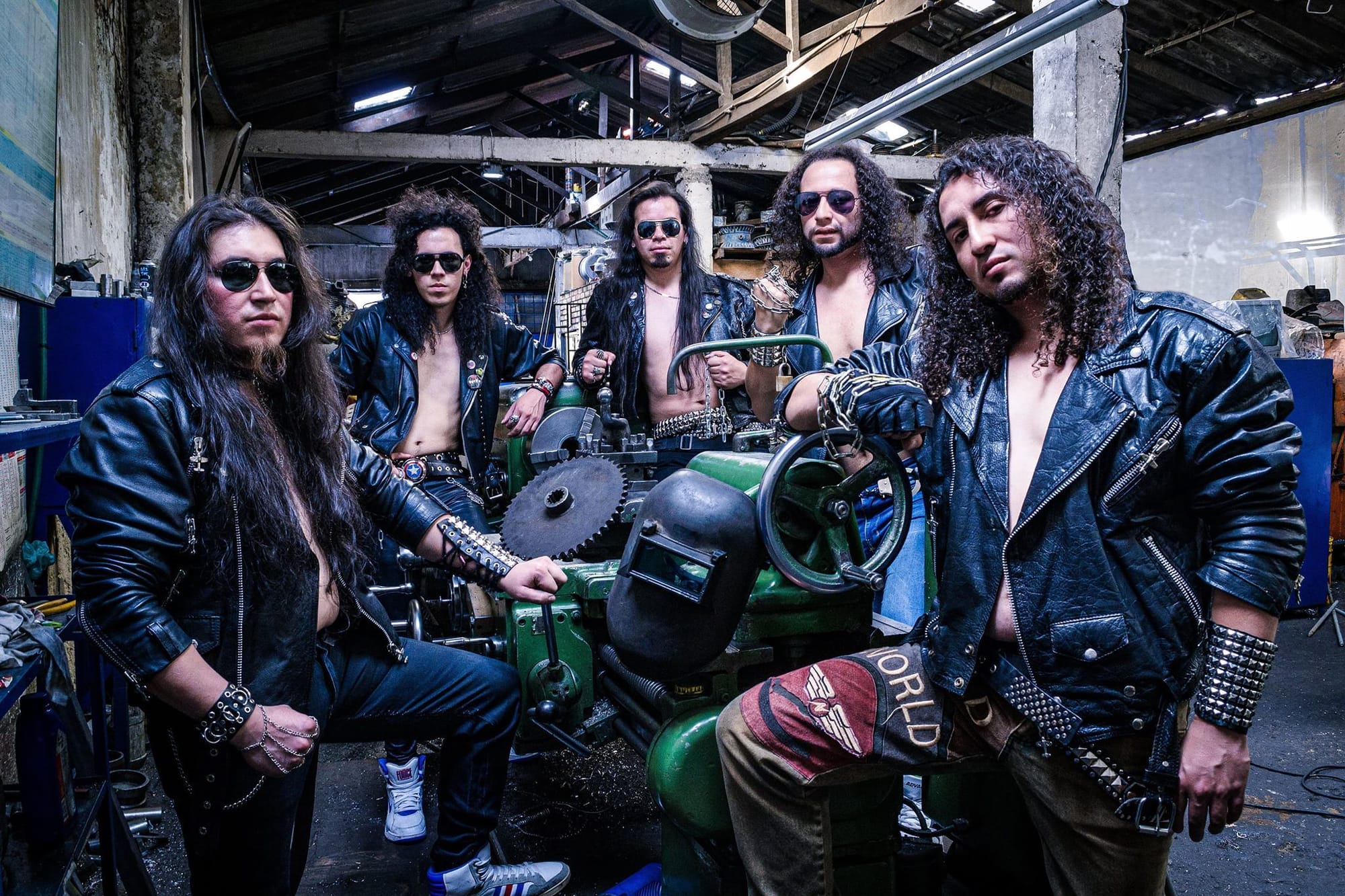 7. Describe your ideal live show as a performance Band. Have you already experienced that?
A perfect show, apart from performance, is to see and understand how a band delivers everything and transmits everything on stage. It is a very good feeling to see how the songs are singing and lived all the time, I think that nothing could replace that.Yes, the answer is, if we have felt and experienced it. Being connected to the audience heart to heart is really great.
8. Which attributes, do you think, that a new Heavy Metal Band should have in order to gain identity and be unique?
A band must love Heavy metal, listen to Heavy metal, have very strong influences and transform them into something new and fresh.Read, imagine, fight.We use the aesthetics of metallurgy, where we apply it in our photographs, taking as a reference the metallic material that represents "the strength of the working class" and we use this on stage, also many leather, metal and studs.
9. Do you believe that Bandcamp and other Digital Platforms help the new Metal Bands? Which, do you think, is the ideal way for a Band to promote its work?
Bandcamp is an excellent tool with guarantees for bands, where they allow you to have royalties on the download of your songs and be able to sell them more easily.Many digital platforms are important because they are useful as a direct outlet for all headbangers worldwide.We think those platforms are very important to all bands today. To answer your question, we would choose Bandcamp, Spotify and YouTube.
10. Tell us a few things about the New Underground Metal Scene in Colombia (Bands, Fanzines, Webzines, Metal Clubs etc.)
In Colombia we have many underground scenes divided by different metal genres.Let's talk about what happens with the underground heavy metal scene; The scene performs very small concerts every 8 days, with a total of 90 people attending, these people buy merchandise from the bands and pay the tickets. This small movement has allowed to emerge from excellent bands, such as White Thunder, ADS, Hellroar, many more, it is like a small movement similar to the NWOBHM from the 80's. Many of these bands have national tours and at least 1 album released to the public. All brotherhood has been organized and we have decided to call it : A. F. O. H. M. U. for its acronymin English; All for one heavy metal United.
11. Do you know anything about the Hellenic Metal Scene?
In Colombia we don't know much about that movement. Maybe we think it is an underground metal movement from Europe. We would like to know more about it, know about bands, magazines and more.
12. What are your future plans?
We are currently very close to release the video clip of our song UNSTOPPABLE FORCE which, we will do it through virtual platforms. We are also recording an official video for the song WITCHERY, this will have a more cinematographic content. We are working on creating new songs, to record our first full length, and we would like share it on digital platforms, possibly in a physical format on CD or Tape. We would like to apply to one of the biggest festivals in Colombia and Latin America (Rock al parque) since we want to be recognized for our sound throughout America and the world.
13. Thank you very much for your time & Keep up the good work! The closure is yours.
Thanks to Filthy Dogs of Metal for the interview, it is an excellent space.We rescue the classic sounds of the 80's because it is the most original, valuable and unique. TORNO is working class metal, the unstoppable force of leather and metal.
Long live Heavy Metal, cheers.
By Steve the Filthy Dog.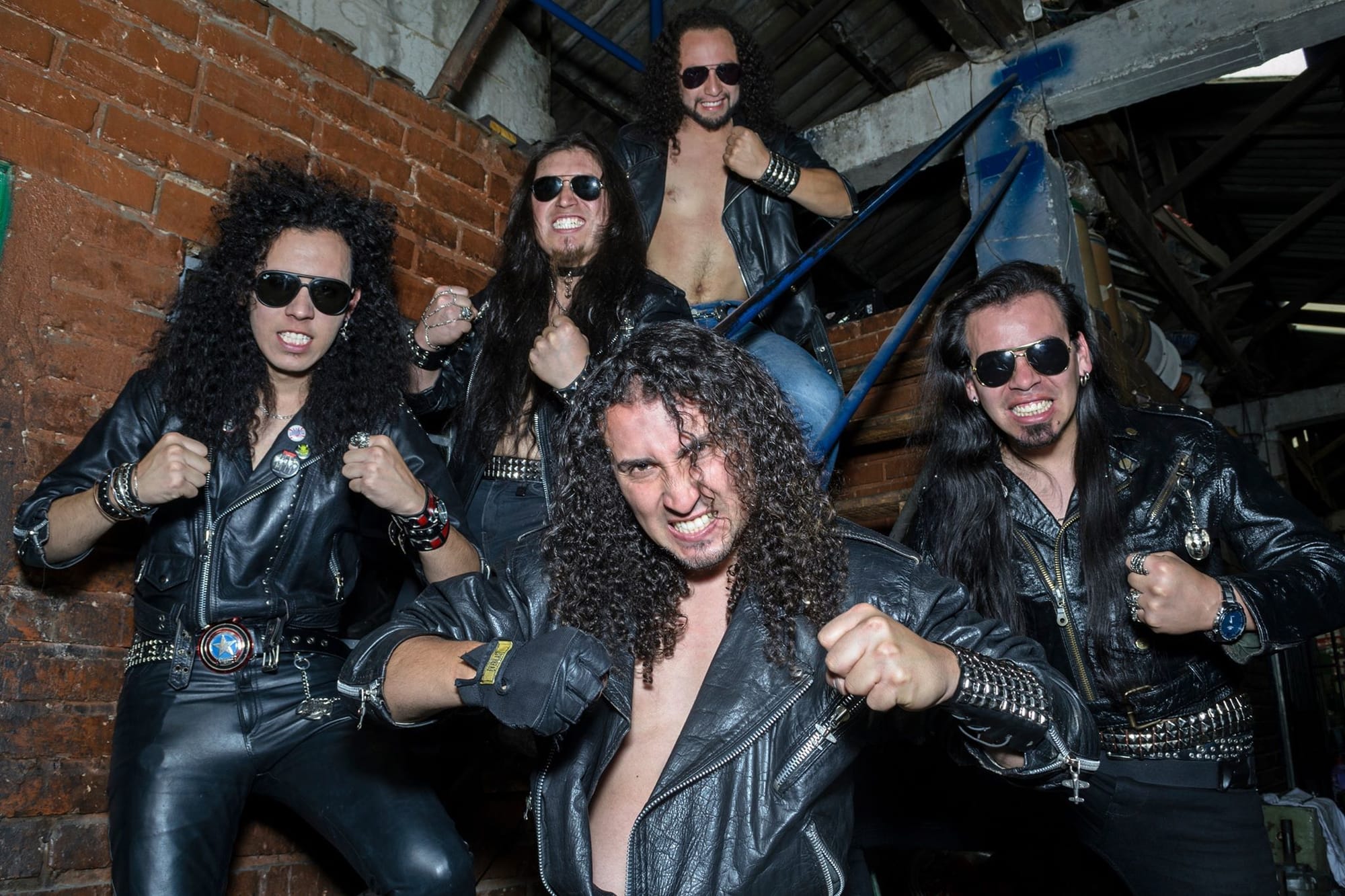 TORNO CONTACT:
https://tornocol.bandcamp.com/releases