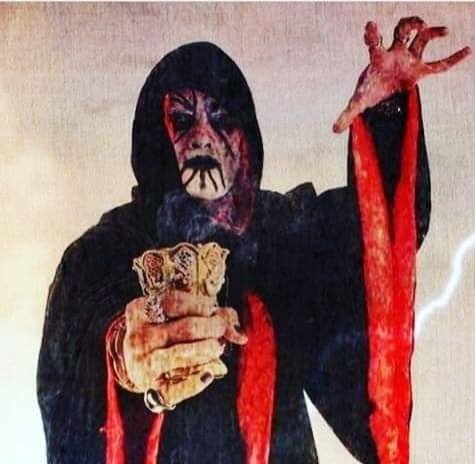 !!!BOMOH METAL FROM SINGAPORE!!!
We had a conversation with TOK YATHRAA.Enjoy!
Welcome to the FILTHY DOGS OF METAL Webzine.
Tell us a few things about TOK YATHRAA (Members, Starting Year etc).
Tok Yathraa is a one-man band which started on 16th May 2020 upon the release of Chapter: Kuntilanak (EP). Tok Yathraa is heavily influenced by King Diamond, Mercyful Fate, Black Sabbath, Immortal, SM Salim, Judas Priest and Wings. Many years before I started Tok Yathraa, I've always wanted to create something which nobody has dared to touch upon, which nobody even wants to talk about. But due to my music activities in Demonification back then, I couldn't do it. Once Demonification is dead, the spirit of Tok Yathraa possessed me entirely and forced me to do what I've always wanted to do. I created a music which I call it Bomoh Metal, a fusion or Black Metal + Heavy Metal + Focusing on subjects of local / Asia ghosts. I do research about Pocong and managed to release Chapter: Pocong (full length album). Then the latest one, Chapter: Manananggal (EP). I am glad to be the one who come out with something that is fresh and original to the Metal community. As of now, I have not thought about having other members in Tok Yathraa because I still enjoy handling all aspects of my music. However, when it comes to live shows, I will hire musicians to play my music. But if it's for recording, producing and engineering the sounds, I will be handling it.
You have recently released your EP ''Chapter: Manananggal''. What is the Feedback from your audience as well as from the Press?
The feedbacks for Chapter: Manananggal (EP) has been incredibly awesome. I've received emails / Facebook messages from a lot of people (especially in the western countries) asking me what is Manananggal and requesting to buy the EP from me. My loyal friends and supporters in Malaysia are incredible. I've always enjoyed their support. Also not forgetting my friends and supporters here in Singapore too. Incredible, all of them. Incredible people. It is also one of an accomplishment for me to release it under my own label, Hell Metal Records, Singapore, so I can have control over the release. Old Metal Rites Records (Brazil) also releases it and upcoming, a label from Malaysia, Dark Inside Productions will also release it. In regards of feedbacks from the Press, so far, I've received like a handful of interviews (live and written). Hopefully more will come.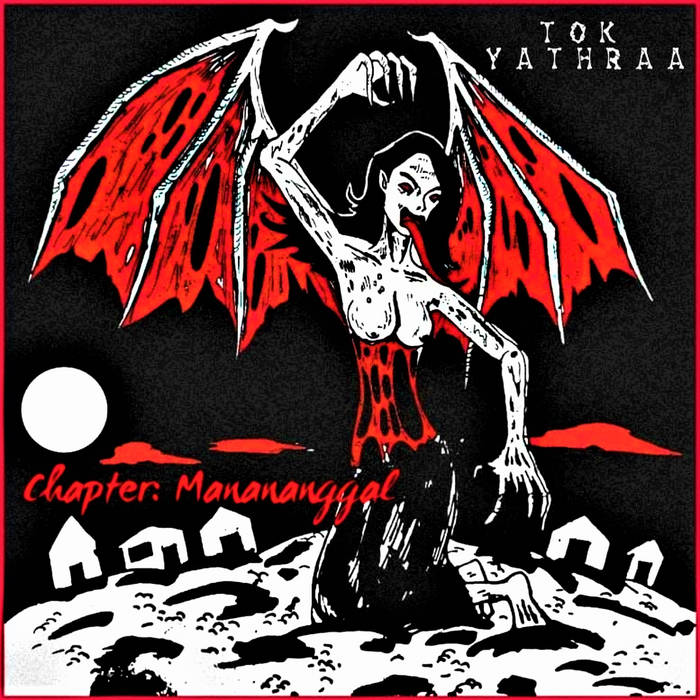 Label or DIY and why?
I prefer labels because they have the proper channel on how to expand my music far and across the regions. Labels like Metal Zone Distro (Malaysia), Old Metal Rites Records (Brazil), Hydra Arrow Records (Chile), Black Mystic Productions (Brunei) and Anugal Audio Terror Records (Philippines) has been incredibly helpful. They are the ones that spread my music far and wide. In regards of DIY, the only DIY I did is to take control of Digital outputs such as Bandcamp and Spotify.
Do you prefer Vinyl, Tape, CD or Digital Format and why is that?
My era is after vinyl. I was an avid tape collector when I was young. Even when CD is out, I would always go to my favourite record shop and buy a tape or two to add it in my collection. For collection, yes, I would prefer tape than anything else. But in regards of releasing my music, all of them. Vinyl, Tape, CD, Digital. Everything, because as much as I'm concern, I want my music to reach at every corners of the world.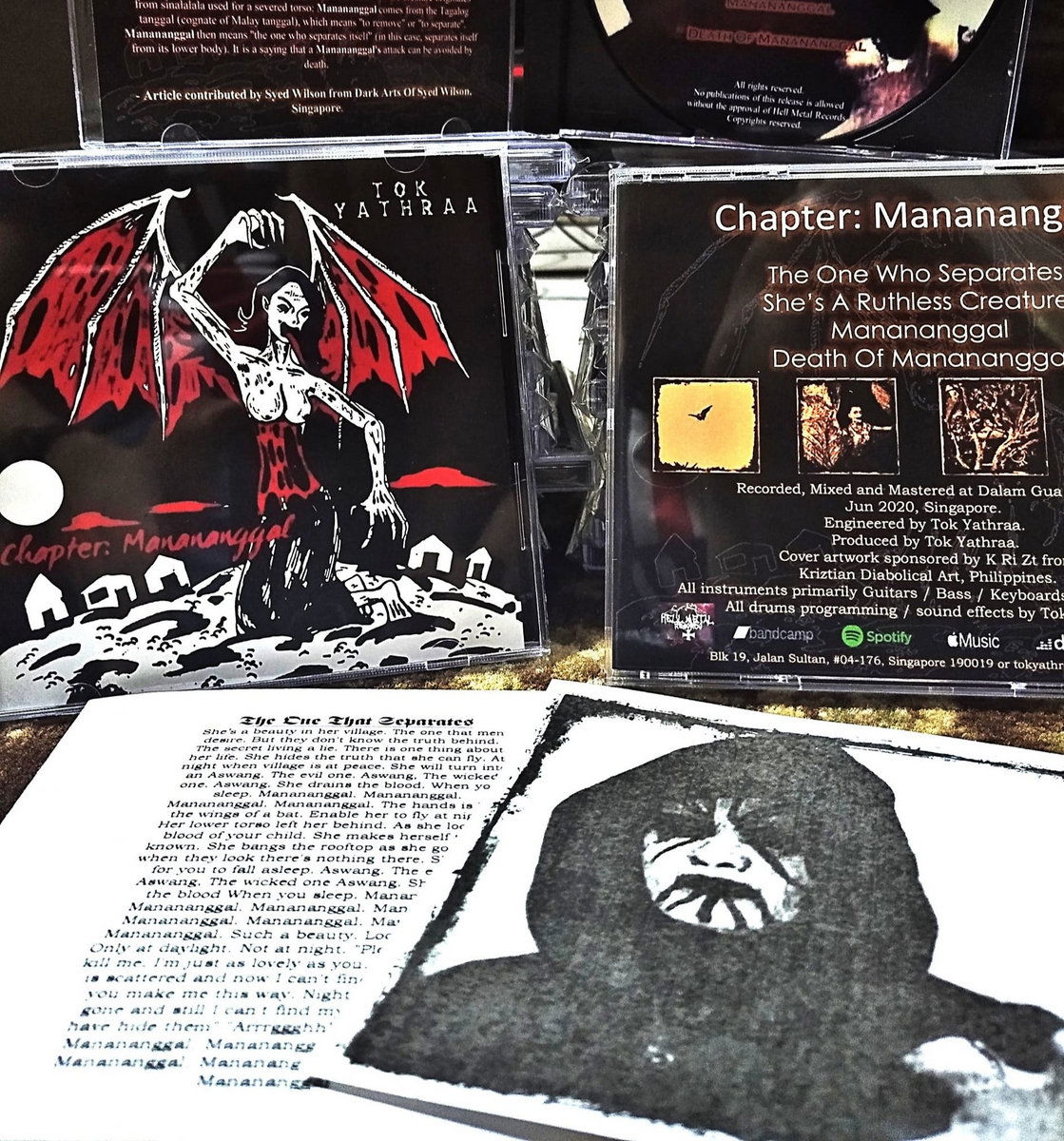 Your music style is Black/Thrash Metal. Which are your main influences (Favourite Artists / Bands etc.)
My style of music is Bomoh Metal. It's time we use that term now. My main influence is and will always be King Diamond, Mercyful Fate, Immortal and SM Salim. Their musical structures are very interesting. Andy LaRocque, Marty Friedman has always been my guitar heroes too.
Which things, do you think, a Band should sacrifice in order to succeed? Have you ever sacrificed anything in your life for a better future of your Band?
Nothing actually. I've never sacrifice anything. It's a cliché that if you play in a band, you have to sacrifice something like time, family, wife, etc. No. To succeed, you need to have determination. You need to believe in what you are doing, what you are playing, where you are going. Even if you receive negative feedbacks, just keep going and break the walls. If you don't have the traits I mentioned above, don't be in a band. Be a listener, a collector. Support your local bands, go to their shows, buy their music and merchandises. Because bands need you, and you need them too. So, don't sacrifice. Keep what you have and determine yourself to move forward.
Describe your ideal live show as a performance Band. Have you already experienced that?
During my years in Demonification, we have performed numerous times in Singapore, twice in Malaysia, once in Indonesia and once in Thailand (supporting Toxic Holocaust). During my years with Ironfist, we have performed so many times in Singapore alone, once in Indonesia, four or five times in Thailand (I couldn't remember). But no performance yet for Tok Yathraa due to Covid 19 situation everywhere. Every place we went to before is special and the people we met is awesome. I don't speak for the rest of the guys (in Demonification and Ironfist) but they will agree with me that every country we played, there is a special place in our hearts for them.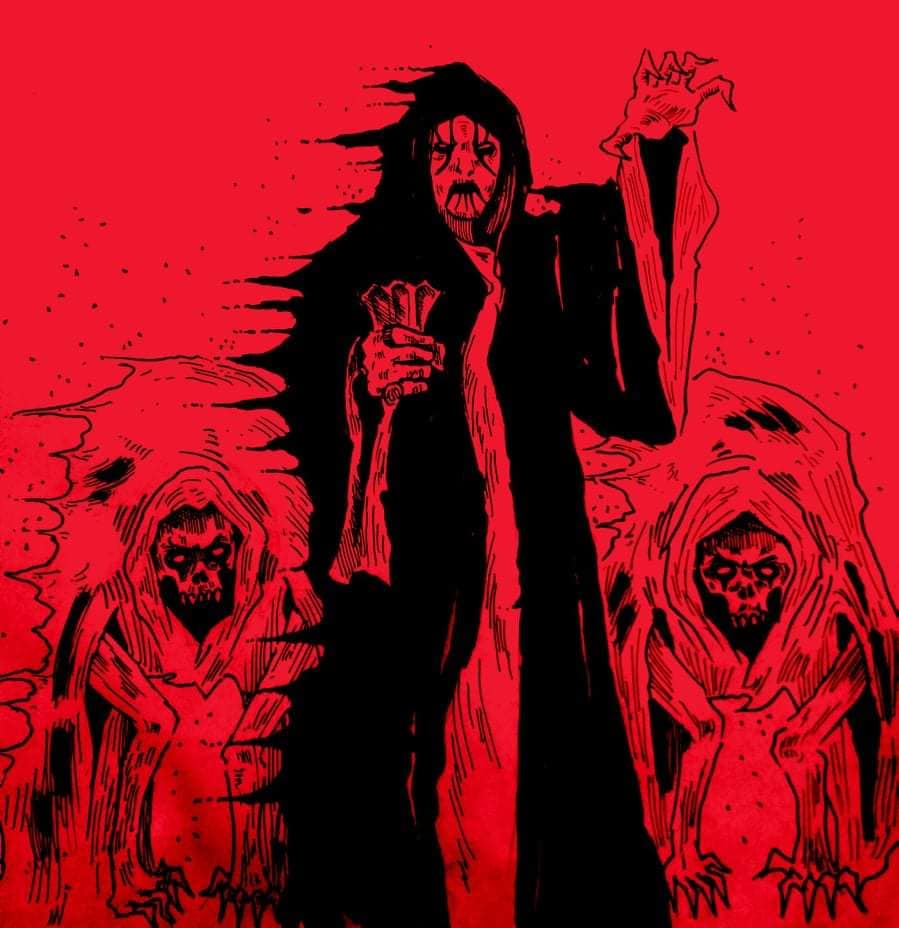 Which attributes, do you think, that a new Black/Thrash Metal Band should have in order to gain identity and be unique?
Determination, honesty and acceptance to criticism especially those harsh comments. Let me tell you that before, and when I started Tok Yathraa, it wasn't an easy journey. There are bunch of idiots here who don't like me and when they heard I've started this journey, I got called a lot of name callings and so much hatred. I sucked it in. I don't care. I know who they are and up till now they still brand me as such. But I laugh at them now whenever I come out with something unique which they don't even dare to begin with. I laugh at them when I achieve what I want. Daring, bands need to be daring enough to try out something new. Don't put a stop sign on it. Don't ever say, "No, people will not like this,". Always remember, you do music to please yourself not to please everyone else. The bonus points about being daring, are when people are pleased with your works. Do not reject ideas from bandmates that wants to contribute. Their ideas may be the top 10 greatest riffs in the world. Weigh the amount of commonness in terms of lyrics wise in your country. How many bands have written about the same topics over and over again? Avoid that and write about something that never have been written before.
Do you believe that Bandcamp and other Digital Platforms help the new Black/Thrash Metal Bands? Which, do you think, is the ideal way for a Band to promote its work?
Digital platforms like Bandcamp is very helpful for independent artists. That is my outlet to sell my merchandises. In this era now, every digital medium we have right now is the ideal way for any band to promote itself. But of course, don't forget to do physical copies too as there are people out there who still prefer physical copies than digital ones. Think of them too.
Tell us a few things about the New Underground Metal Scene in Singapore (Bands, Fanzines, Webzines, Metal Clubs etc.)
My country may be tiny but our Metal community here is always growing and very hungry for exposure. You should check out the Metal community here especially our bands. I have a list of Metal bands that I love to see them get the recognition they deserve and to be signed to big labels. Bands like; Sihyr, Antologi, Kraton, Margayyah and Phenomistik. They paid their dues and its time big labels approach them. Fanzines I have right now is Abysmal Scriptures Zine; a very honest and dedicated editor. I am not too sure about any Metal webzines or Metal clubs here. Maybe they exist but it's just me that are either too busy or couldn't be bothered to check them out. Forgive me on this matter.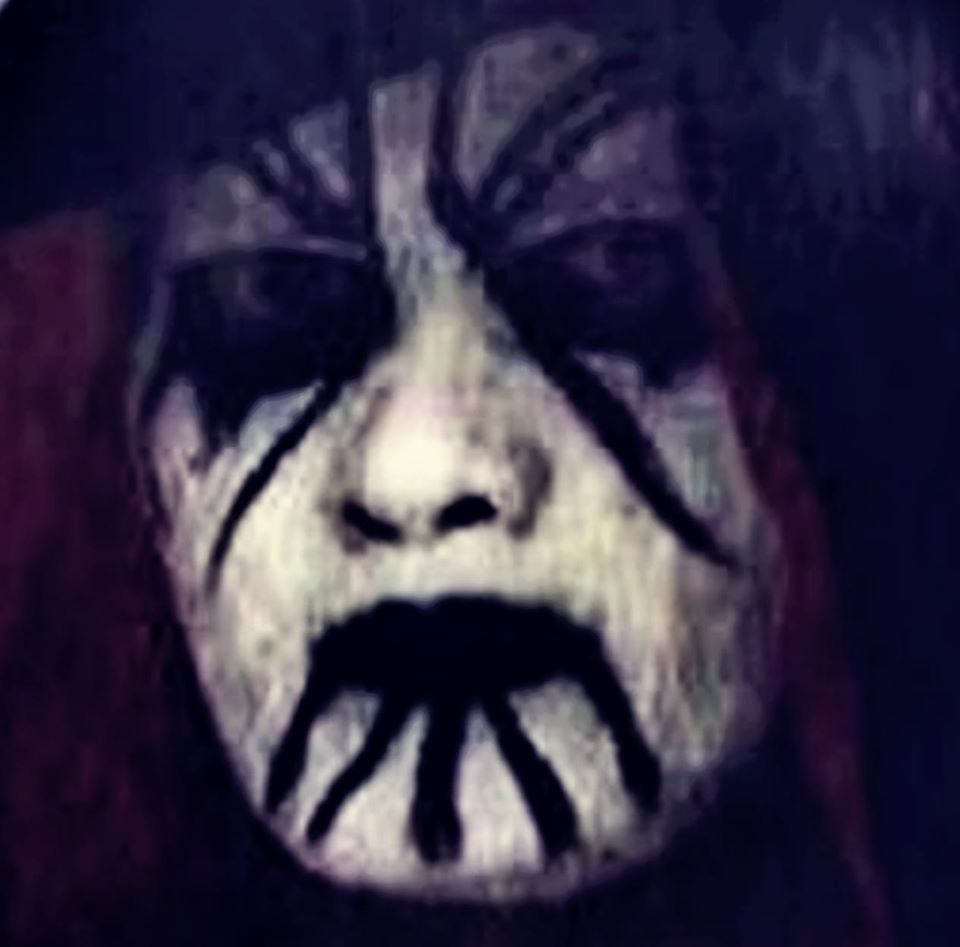 Do you know anything about the Hellenic Metal Scene?
My knowledge of Greece Hellenic Metal scene is that it has very good bands like Varathron, Rotting Christ, Yovel, the one-man band called Celtefog, Spectral Lore, Primal Cult, etc. I can share with you that one of my favourite music is from Celtefog whose song, An Ode To Wisdom is very uplifting and unique. Archon Krig, if you are reading this, I am a fan. Thank you for your music.
What are your future plans?
I planned to complete my next album. I can't tell you the details but all I can say is that I am writing about a local ghost. I don't think about the road 10 years from now, because it's pointless of me to do that. I only plan for the next release than after that I will plan again. Like a cycle.
Thank you very much for your time & Keep up the good work! The closure is yours
Thank you so much for this interview. Let me be the first to tell you that you are the first person to interview me in the history of Tok Yathraa. I truly appreciate this a lot. And also thank you to those everywhere regardless of any country that listen to my music. Tok Yathraa is just a spirit which it can enter anyone's body. So, it is not me alone, it is also you out there who listen to Tok Yathraa and become Tok Yathraa. Let us be proud of our local ghosts and paranormal hauntings. If you have any questions about Asia ghosts such as Kuntilanak, Pocong or even Manananggal, you can contact me personally. We can discuss about your ghosts and mine. We will have a good conversation. I wish Filthy Dogs Of Metal Webzine more success in the years to come. Terima Kasih and Kum Kum Salam to all.
By Steve the Filthy Dog.
TOK YATHRAA CONTACT:
https://tokyathraa.bandcamp.com/music
https://www.facebook.com/pantuntokyathraa
https://site.spinnup.com/tokyathraa