!!!COLOMBIAN HEAVY METAL!!!
We had a conversation with THUNDA.Enjoy!
Welcome to the FILTHY DOGS OF METAL Webzine.
1. Tell us a few things about THUNDA (Members, Starting Year etc).
Thunda was formed in 2007 in Santa Marta (Colombia), when we were just teenagers and were just starting to know more about Heavy Metal. Starting formers were Luis Fernando Rodriguez (Bass guitar), Eduardo Zaccaro (Lead guitar) and Jhonatan Diaz (Guitar), record a EP at middle of 2008 and playing since then, but there were some other people taking places during its existence until we decided to restart the project from another perspective in 2020. The actual members are Luis Fernando Rodriguez and Eduardo Zaccaro and they are having conversations with Arturo Puentes, who was the first lead singer, to recruit him back again.
2. You have recently released your new split single with ADS ''Living on the Edge/Fighting''. What is the feedback from your audience as well as from the press?
We released a few copies with our friends from ADS and we both started to have a lot of positive feedback from our audience. Surprisingly, Thunda still has a lot of followers that are looking forward to listen more of our music. Some of our copies are on their way to Greece and Canada right now.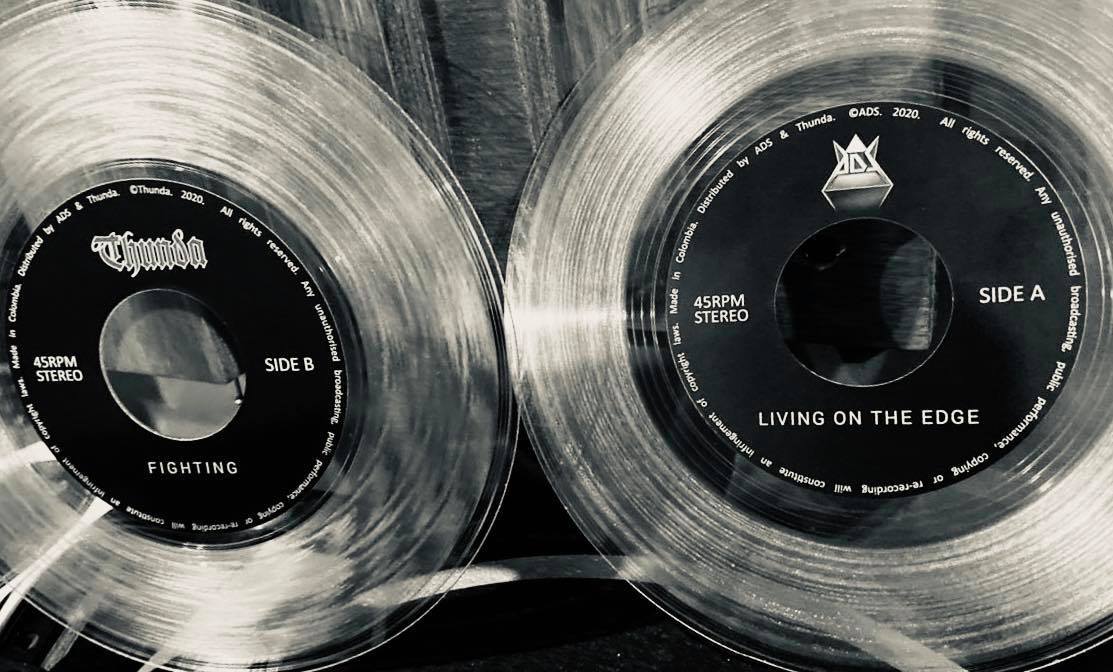 3. Label or DIY and why?
We have our own Label called Silver Thunder Records, which is restarting its activities this year; in this moment, DIY it's a great work mode for show to the label the band and the quality.
4. Do you prefer Vinyl, Tape, CD or Digital Format and why is that?
We prefer Vinyl because of its sound and durability, and, don doubt, it's the 80s classic style sound that we are looking for. After apocalypse, some cockroach will scratch the needle against the vinyl, and will listen Heavy Metal. .
5. Your music style is Heavy Metal. Which are your main influences (Favourite Artists / Bands etc.)
Our first influences as a band are Iron Maiden, Black Sabbath, Barón Rojo, Judas Priest and NWOBHM in general. Luis was also influenced by Latin American 80s Heavy Metal like Kraken, Luzbel and Retrosatan, And Eduardo was influenced by European Power Metal Mostly. (Labyrinth, Dragonland, Edguy, Avantasia, Etc.)
6. Which things, do you think, a Band should sacrifice in order to succeed? Have you ever sacrificed anything in your life for a better future of your Band?
We think a band needs to sacrifice a lot of things to succeed, like parties and girls and low performance members (Which is our case), even if it means friendship. Thunda was stuck long time ago because of that friendship protection and now we are confident that we can accomplish a lot of things by working just the two of us, but we actually hope to find some committed members to make this project a lot better.
7. Describe your ideal live show as a performance Band. Have you already experienced that?
For now, we are working hard to bring good music to our audience and it would be awesome to be ready to perform a big concert, with a lot of Heavy Metal Fans but, for now, we don't have anything in mind.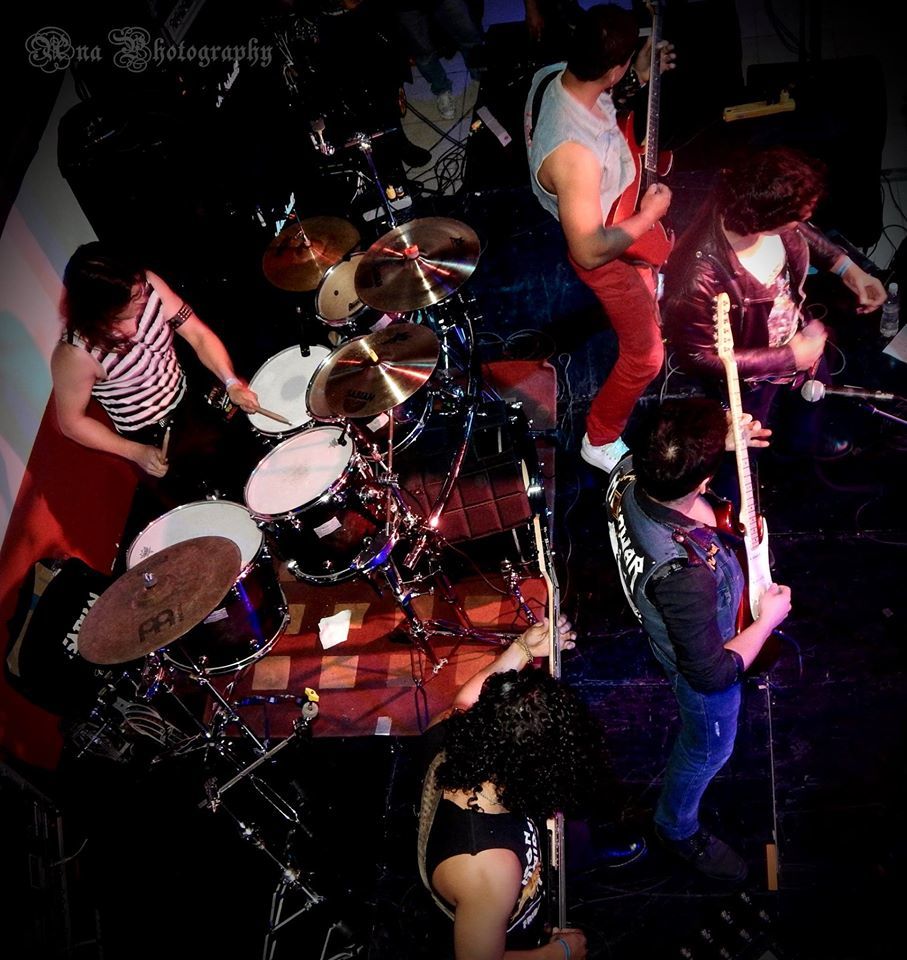 8. Which attributes, do you think, that a new Metal Band should have in order to gain identity and be unique?
A Heavy Metal band should start knowing the genre, which implies listening to a lot of music and keeps feeding over the time. Then start writing songs with lyrics that you actually like and have something in common with your life, because you start doing cliches when you try to copy styles and lyric types. Last but not least, it's important to know that each member has his own style and influences and that can cause a positive effect in the authenticity of the music they write, meaning that every member should contribute with ideas and hard work.
9. Do you believe that Bandcamp and other Digital Platforms help the new Heavy Metal Bands? Which, do you think, is the ideal way for a Band to promote its work?
Every way to promote the work made by musical bands contributes to its benefit, meaning that we should try every possible alternative to show more possibilities, and as well the digital platform can show the band to more people, the recommendation and the "voice to voice" its important and have a feeling of nostalgic.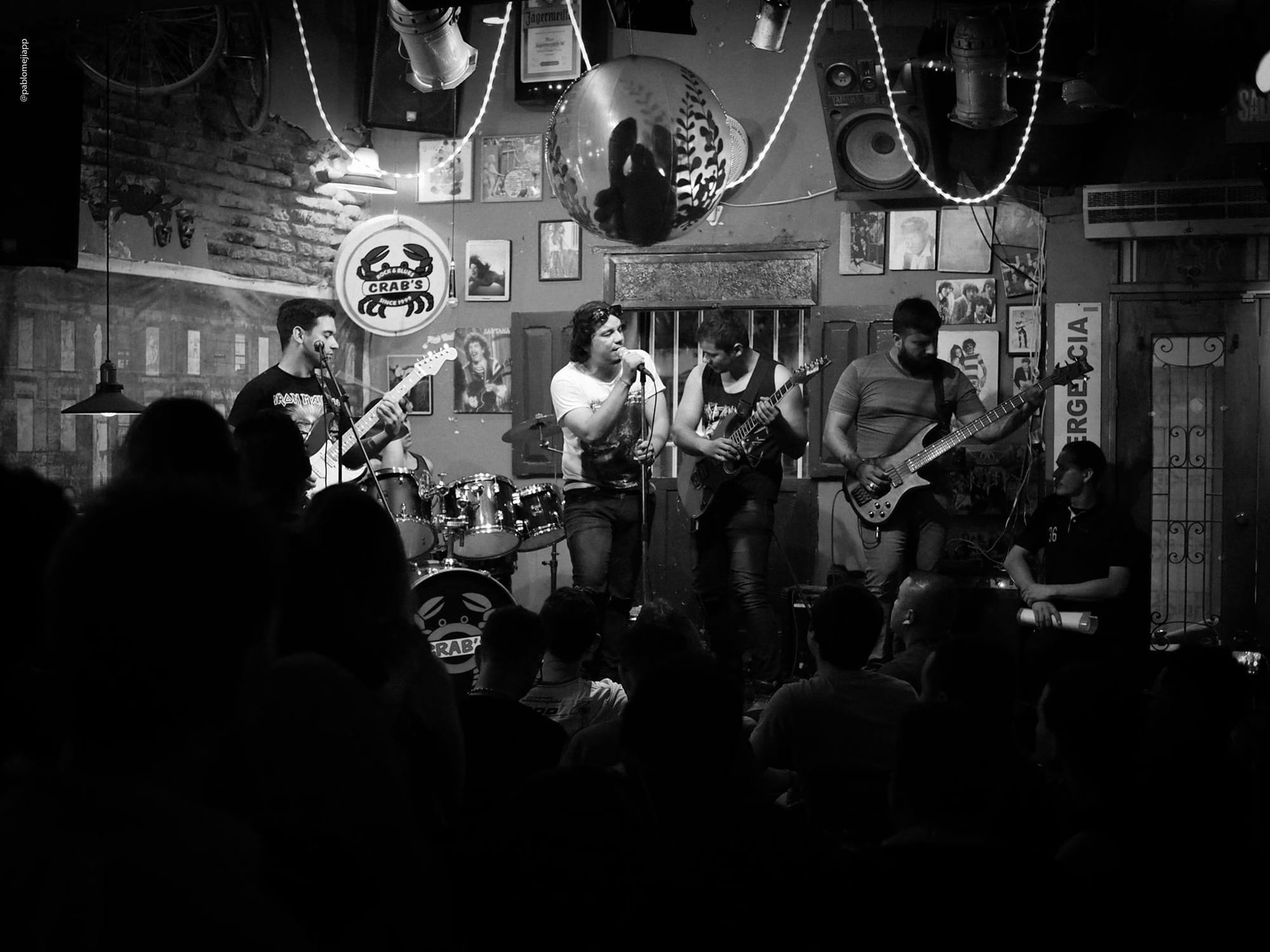 10. Tell us a few things about the New Underground Metal Scene in Colombia (Bands, Fanzines, Webzines, Metal Clubs etc.)
Well, we can about the coast, from where we are, Medellín where we lives and Bogotá, where it's the biggest concentration of metalheads.At the Coast, right now, are a big activity, its growing after a big inactivity, with international concerts organized by Metal Del Sur, in the city of Baranquilla represented by hollman Mendoza, for bands like INQUISITION, TERRORIZER, MASTER, and heavy metal local bands like Gryphus. The official metalhead spot, without doubt, its Dynamite Bar.At Medellín, we have a strong Heavy Metal Scene, witch band like Steel Hammer and Sorceress, and the recent reactivation of the band 2Nightmare". Fucking Villamil Ossian Bar it's the best bar in this city, Greetings for Julian! Who its fighting for him Bar against Covid! And the biggest metal scene its Bogota, too many people, too many bands, but right now, there are organizations like Sing Of The Jaguar, responsible of Jaguar Fest I, II and III, y the recent ALL FOR ONE HEAVY METAL UNITED (A.F.O.M.U.) And we must mention ADS, which I think, it's the revelation of the year respect a Colombian Heavy Metal matter, its just a personal opinion, and the reason for release a 7" with them.
11. Do you know anything about the Hellenic Metal Scene?
No, we don't. Certainly it's a rare and jewel, in personal, I have reference more from the extremes sounds, like Rotting Christ or Serpent Noir, and, heavy metal sound, maybe 1 or 2, like POWER CRUE.
12. What are your future plans?
We are actually recording the songs we wrote between 2007 and 2012, to have a good quality version of them. After these recordings we will start working on new songs and we hope to release a new album in 2021.
13. Thank you very much for your time & Keep up the good work! The closure is yours.
Thanks to you! Old Filthy Dog! Thanks for the opportunity for tell our history and clear that, we always gonna fight for Heavy Metal! There isn't reason problem or people who stopped this fucking passion! Even the closers! You will know and listen more about us in a future! Always ahead! The desperate! Cause you carry the sign of thunder! Hailz From Colombia!
By Steve the Filthy Dog.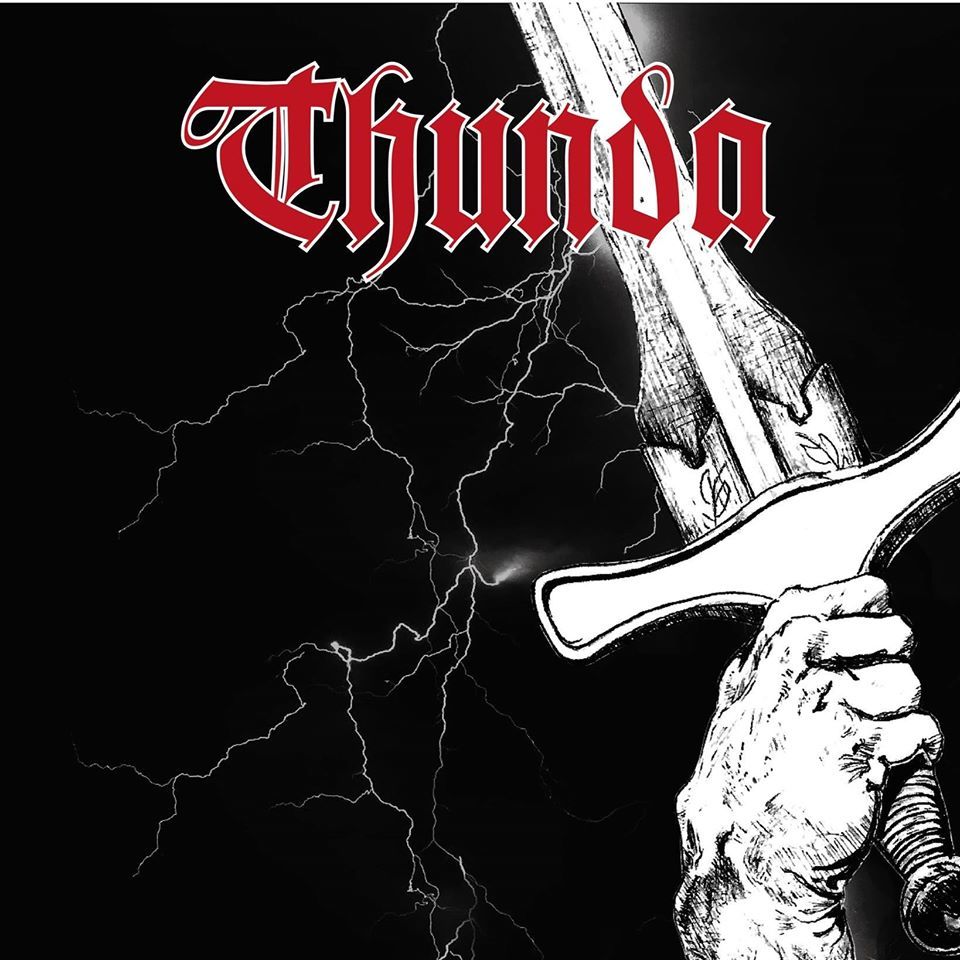 THUNDA CONTACT: