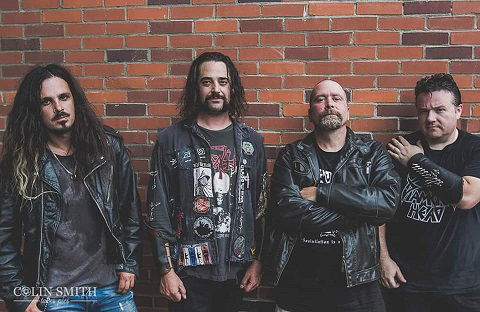 !!!CANADIAN STEEL!!!
Welcome to the FILTHY DOGS OF METAL Webzine.
Tell us a few things about THRASHLORD (Members, Starting Year etc).
We collectively weigh 383.8 Kg, we own 25 guitars and at a combined height of 7.2 meters we tower over our rivals. Basically we grew up listening to anything you can crush a beer and raise your fist too, classic metal, thrash, hardcore punk ect. Were all long time friends and started this band without a firm idea of what we wanted to sound like just wanting to have a good time and outlet some aggression with something fast and frantic, we like to think of it as a sort of power-thrash-crossover sort of thing but people have described our sound in all sorts of ways which is rad.
You have recently released your album ''Kill Until You Die''. What is the Feedback from your audience as well as from the Press?
The feedback to ''Kill until you Die'' has been great. We've been playing a lot around the western Canadian music scene for the last couple years, since putting the album out we've been doing things like interviews for Greek webzines and were really pumped about that. Our album has gotten our music out around the world now to new audiences and the response has def. been very positive.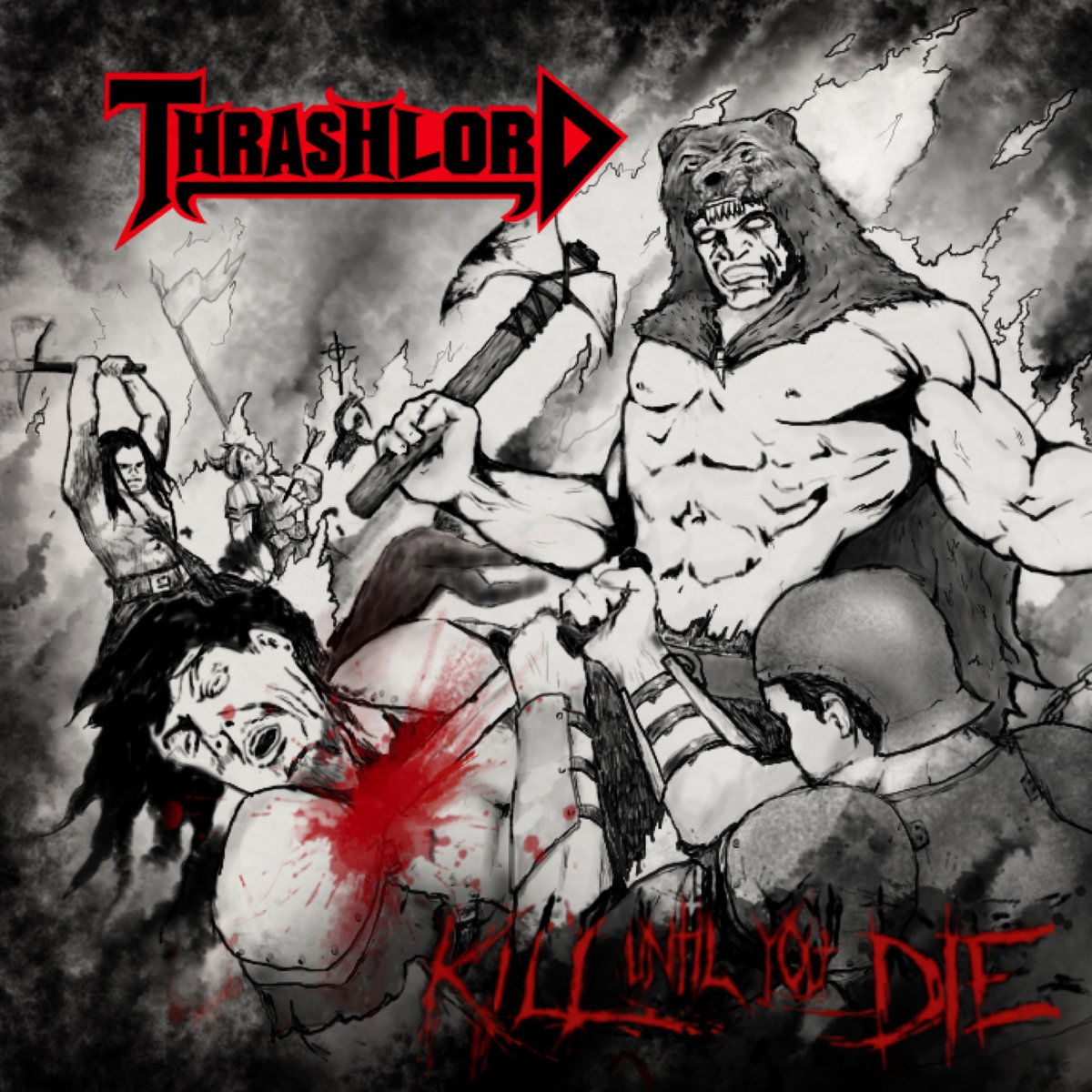 Label or DIY and why?
DIY or Die.
Do you prefer Vinyl, Tape, CD or Digital Format and why is that?
Whatever people want really, we all like listening on vinyl but whatever medium gets our music out to people so it can change their lives is a good one.
Your music style is Heavy/Thrash Metal. Which are your main influences (Favourite Artists / Bands etc.)
We listen to a huge variety of stuff, some bands that have influenced us include Maiden, DRI, Megadeth, Running Wild, Slayer, Dayglo Abortions ect. Its all over the place.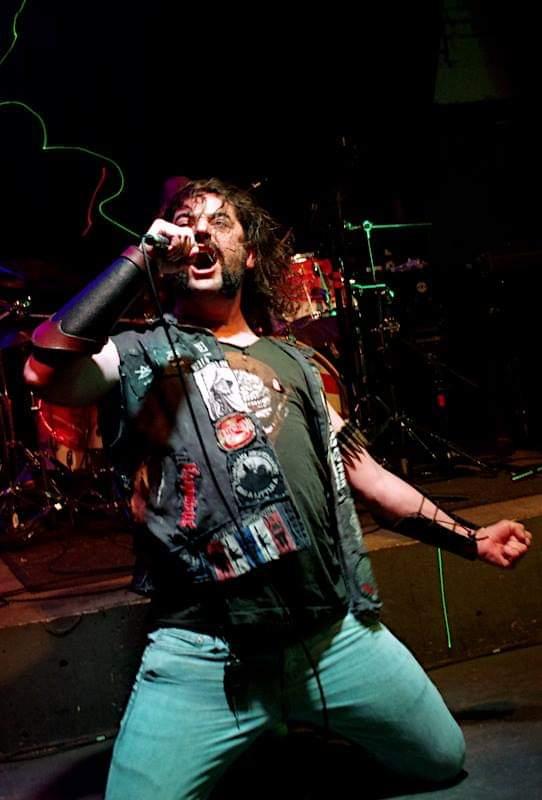 Which things, do you think, a Band should sacrifice in order to succeed?
Have you ever sacrificed anything in your life for a better future of your Band?
Lots of sacrifices...your hearing, your liver and your sanity to name a few.
Describe your ideal live show as a performance Band. Have you already experienced that?
We love playing festivals, but when a small underground bar show goes off and the crowd is full of energy, its pretty hard to beat that.
Which attributes, do you think, that a new Heavy Metal Band should have in order to gain identity and be unique?
There;s a ton of bands out there playing within a cookie-cutter genre and over producing and over editing their music instead of letting all the blood and guts out. We think its important to focus on writing great songs and fuck the subgenre. And fuck the police too!
Do you believe that Bandcamp and other Digital Platforms help the new Heavy Metal Bands? Which, do you think, is the ideal way for a Band to promote its work?
Bandcamp is really cool. Its such a great medium for fans to be able to find, listen to and support smaller bands. Streaming services are OK but really, even though were not in it for the money there's def. something fucked up about these companies making billions of dollars off your music and paying you basically nothing. Nothing really beats getting out there and going to shows still though, that is the best way to discover music and support bands, and playing shows is prob the best way to promote yourself as a band too.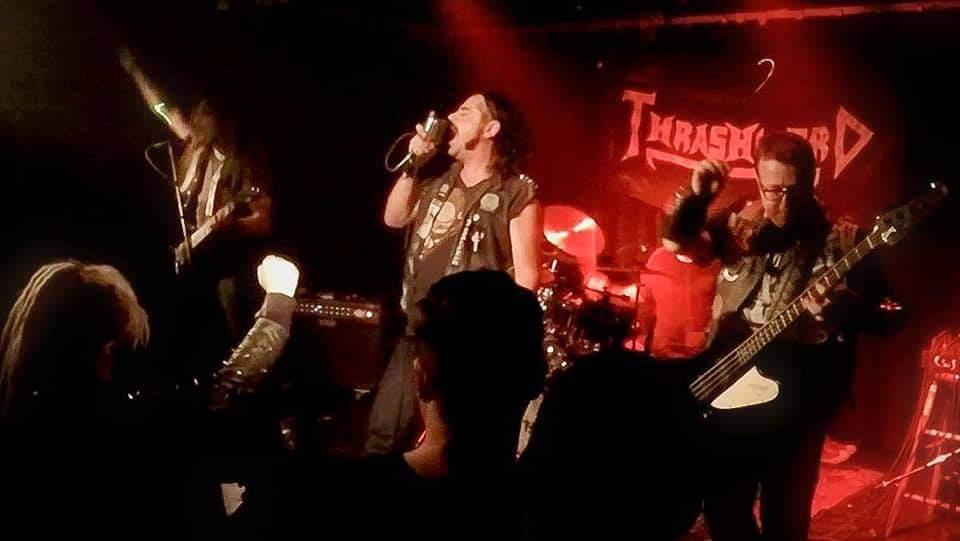 Tell us a few things about the New Underground Metal Scene in Canada (Bands, Fanzines, Webzines, Metal Clubs etc.)
There are tons of great Canadian bands right now, a lot we've been lucky enough to share the stage with a lot, Armoros, Witches Hammer, Christ Air, Demon Cleaver, Arcfiend..all rad bands to check out. Absolute Underground is a great local zine for Canadian metal. We just recently lost one our most important local underground metal bars due to the pandemic, so huge shoutout to Andy Anderson and Logans, Tavern of the damned, that place was a real home base for us and a sad loss for the community.

Do you know anything about the Hellenic Metal Scene?
To be honest, we had to google the Hellenic Metal scene haha so unfortunately we really don't know enough. But we all rocked out to Rotting Christ back in the day and would love to check out some underground Greek metal!

What are your future plans?
Currently our show season has been kinda put on pause, so we've been writing a lot of new material for the next album already, after that, headlining Wacken we presume.

Thank you very much for your time & Keep up the good work! The closure is yours.
We fucking love metal. We love Greece. Thank you guys all for checking out our music, now were just wondering why we haven't been asked to play the Acropolis yet? \m/
By Steve the Filthy Dog.
THRASHLORD CONTACT:
https://thrashlordband.bandcamp.com/