!!!EPIC METAL FROM HELLAS!!!
We had a conversation with Nash G. Enjoy!
Welcome to the FILTHY DOGS OF METAL Webzine.
Tell us a few things about STEEL ARCTUS (Members, Starting Year etc).
Hello, guys! Firstly, I would like to thank you for your interest. "Steel Arctus" was a project which I was planning for a long time in my mind.I wanted to make an epic heavy metal album with a warrior hero from my homeland, that's why I chose Pindos Mountains.We can say that the band started on 2020 and the whole procedure was done really fast. I had ready the riffs and lyric ideas and once I composed the basic core of the songs,I contacted Tasos Lazaris for singing in the album. He was really good at elevating all the ideas and he also put his touch where it was necessary.Really happy with the final result! For the drums, I found Xines, an exceptional drummer from Portugal.Everyone recorded from his home studio, so it was really easy to work on.The material was mixed and mastered by Stratos 'Strutter' Karagiannidis at Valve Studio in Thessaloniki, one of the best in business.The album cover was a piece of art by Manos Lagouvardos with a phenomenal result and the graphics on the CD and the cool logo were made by Costis Dourtmess.
You have recently released your album ''Fire and Blood''. What is the Feedback from your audience as well as from the Press?
Even though we are a fresh new band, I am really surprised with the support we are getting from all over the world.It is a great feeling when you make a heavy metal fan happy with your music. When I started the project, the main goal was to create heavy metal music that I love and if I could make someone else enjoy the music too, it would be absolutely cool. But indeed, fans and people from the press seemed to like our album so I am very honored and I feel grateful for their support.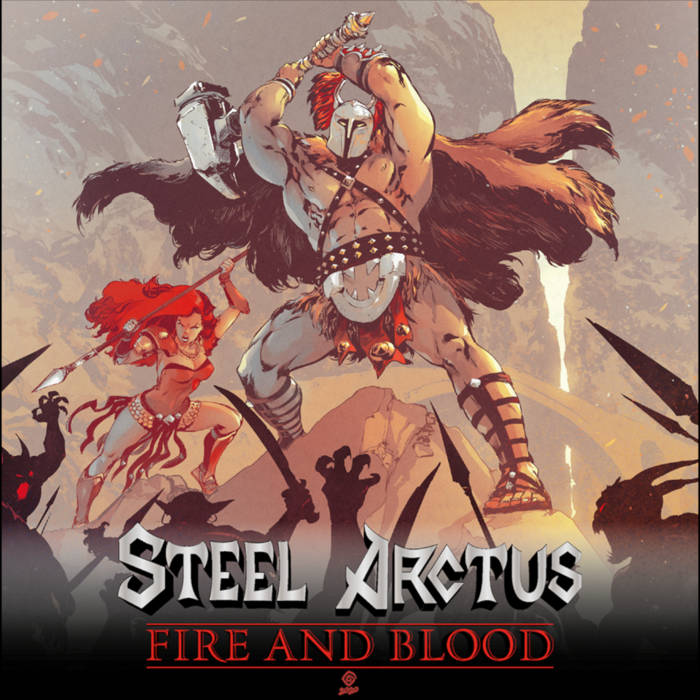 Label or DIY and why?
Well, it depends on the goals of the band every time. We stand mainly for a studio project, so I think for us the combination of both is better.We released the album with Valve Studio Records, but we also have a bandcamp page, which gives us the ability to manage the merch and to have a more direct contact with our fans. We see what they like the most and we can take better decisions for the future.The label can help you with many things concerning the release of the album such as its distribution and promotion.So, if you can have the best of both worlds, you can achieve great things for your band.

Do you prefer Vinyl, Tape, CD or Digital Format and why is that?
I prefer all of these, haha. I was a CD and tape guy for sure when I was younger, but later I also discovered the sweet thing called vinyl.Everything has its time and purpose, for example sometimes you just want to listen to music easily from your smart phone, so you put digital format or sometimes you want to listen to your favourite metal record at your LP player with the company of a good beer(s). But, personally, most of the time I listen to CD, also because I enjoy reading the booklets inside.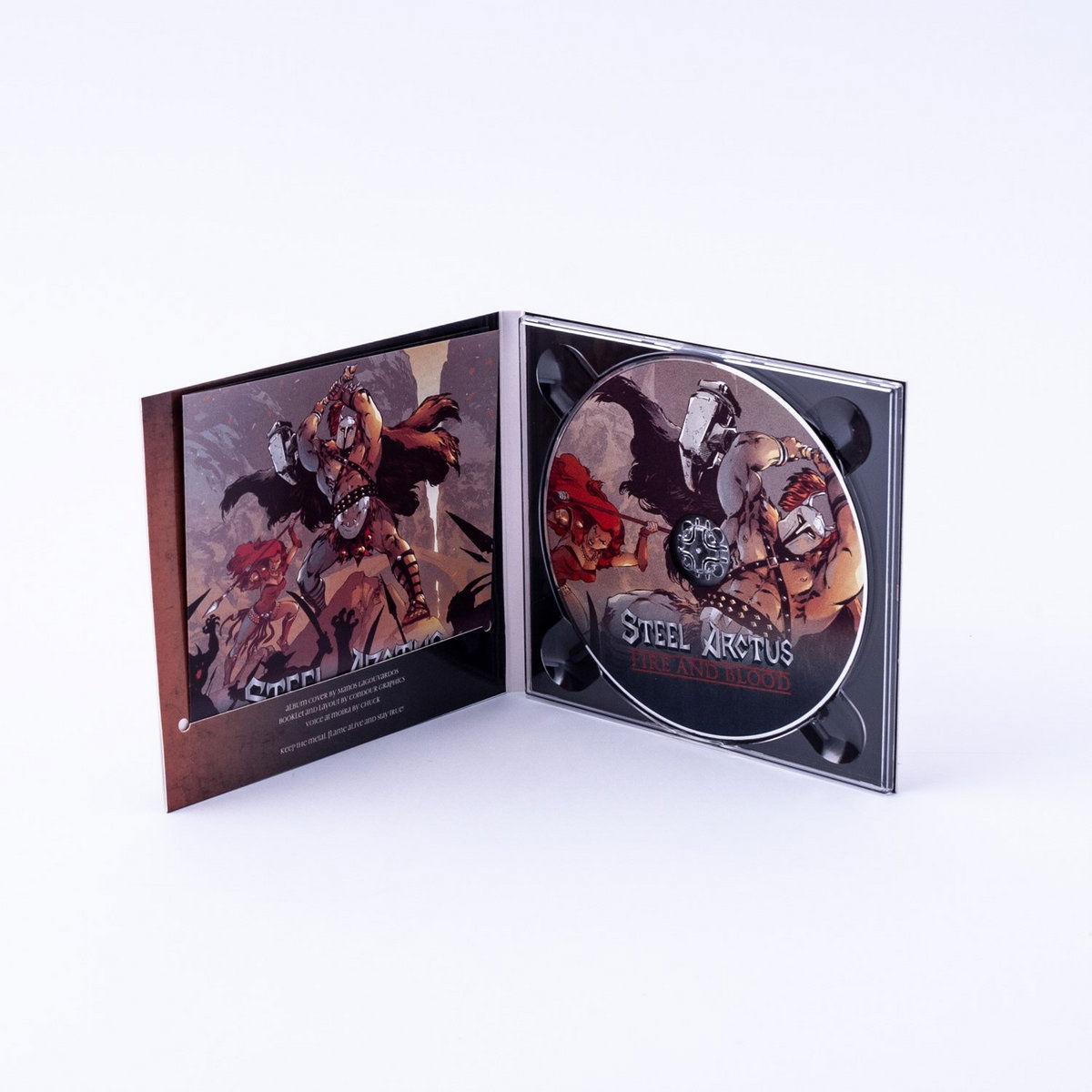 Your music style is Heavy Metal. Which are your main influences (Favourite Artists / Bands etc.)
Well, one of the biggest influence was surely Manowar and Running Wild. A combination of epic and power metal.You can also find in our sound Iron Maiden, Judas Priest and of course a Savatage influence.Every time I listen to the record, I find the bands that "raised" me.Every member of the band put his character, so it has many elements from different sources.
Which things, do you think, a Band should sacrifice in order to succeed?
Have you ever sacrificed anything in your life for a better future of your Band?
Well, in order to succeed you have to make all the time sacrifices, but you don't consider them as such when you really want it.You have to practise, to buy new gear, to make good productions for your album, so all the time you have to spend -actually invest- time and money.But most musicians are really proud of what they are doing and they do it for the love of creation and for their soul. It's a long way to the top if you wanna rock'n'roll!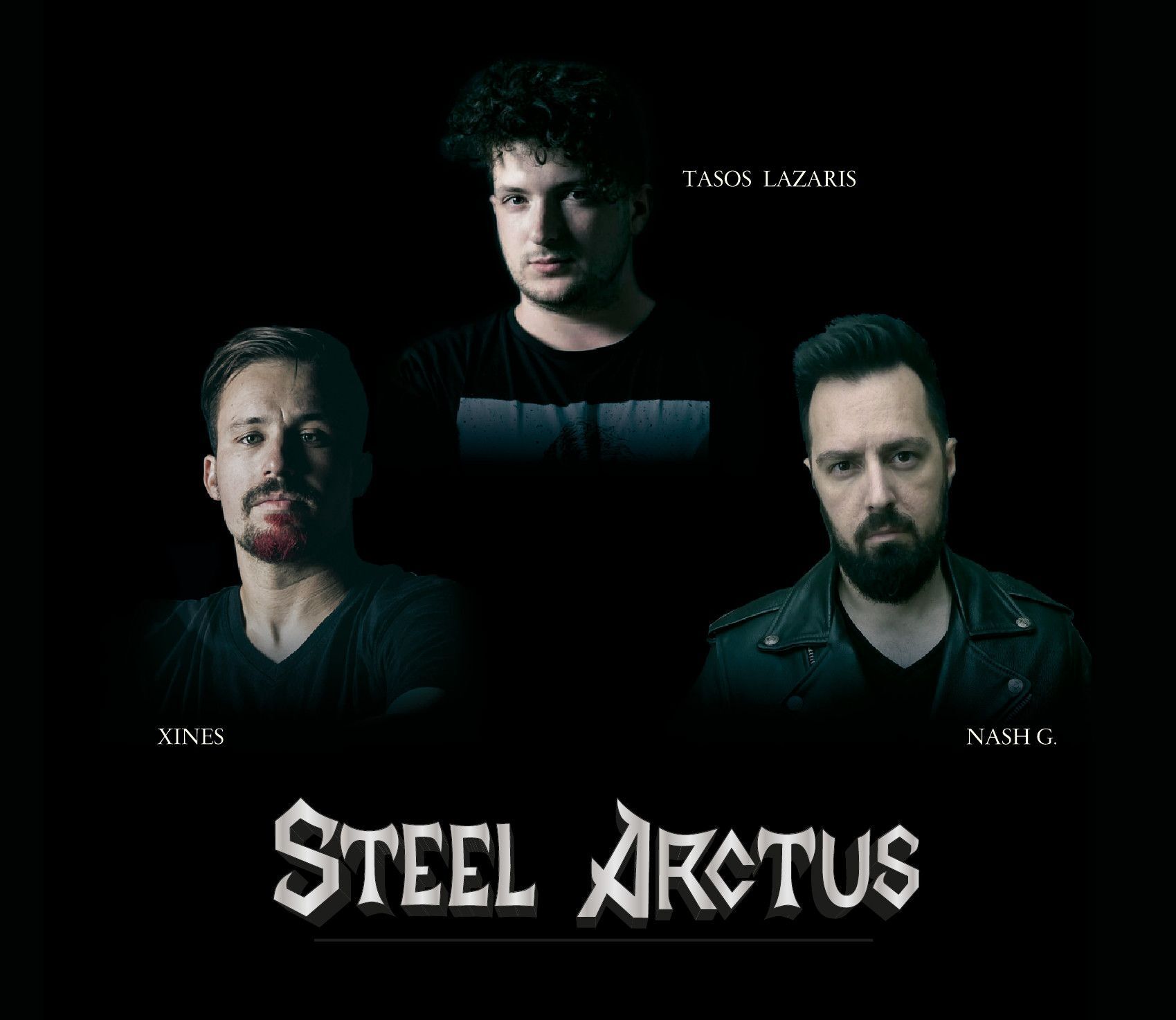 Describe your ideal live show as a performance Band. Have you already experienced that?
I would really like to perform with the guys in a Judas Priest way.With a lot of pyrotechnics and go on stage on a chopper, haha.Let's hope to end soon with the pandemic so we can make it happen!

Which attributes, do you think, that a new Heavy Metal Band should have in order to gain identity and be unique?
I can say that you have to be true to yourself and play with your heart. First of all, you have to make music that inspires you and makes you headbang hard.Take no prisoners with the first seconds of a song. When you have the music ready, you can start to visualize the image and the concept of the band.People always see and appreciate it when you do something with your heart and most of the times they do support you. But I think the main attributes are patience and hard work!
Do you believe that Bandcamp and other Digital Platforms help the new Heavy Metal Bands? Which, do you think, is the ideal way for a Band to promote its work?
Yes, I think they can really help a band, not only as platforms to promote the music but also as tools for the fans to find new bands and listen to new music in good quality. If they like the band, they may buy merch too of the band. Of course you also need the help of webzines and of media generally.But the most ideal way to promote your work is with live gigs. This is the place where people see your real self and, if you can deliver, you just win!

Tell us a few things about the New Underground Metal Scene in Greece (Bands, Fanzines, Webzines, Metal Clubs etc.)
There are many great bands in Greece that compose and perform really great heavy metal. I am not a guru in the scene, but one band that I lately listen to is Sacred Outcry, which has really good material. I follow some channels in youtube that upload new music like NWOTHM albums (New Wave of Traditional Heavy Metal), so I find out about new bands easily.
What are your future plans?
Our next goal is to make a second album. I have already started gathering ideas and riffs and I hope soon to record with the guys.Can't wait to make it happen!

Thank you very much for your time & Keep up the good work! The closure is yours.
I really want to thank you for your great questions and to wish all the best to your readers.Take care guys and let's hope for live gigs soon. Cheers!
By Steve the Filthy Dog.
STEEL ARCTUS CONTACT:
https://steelarctus.bandcamp.com/releases