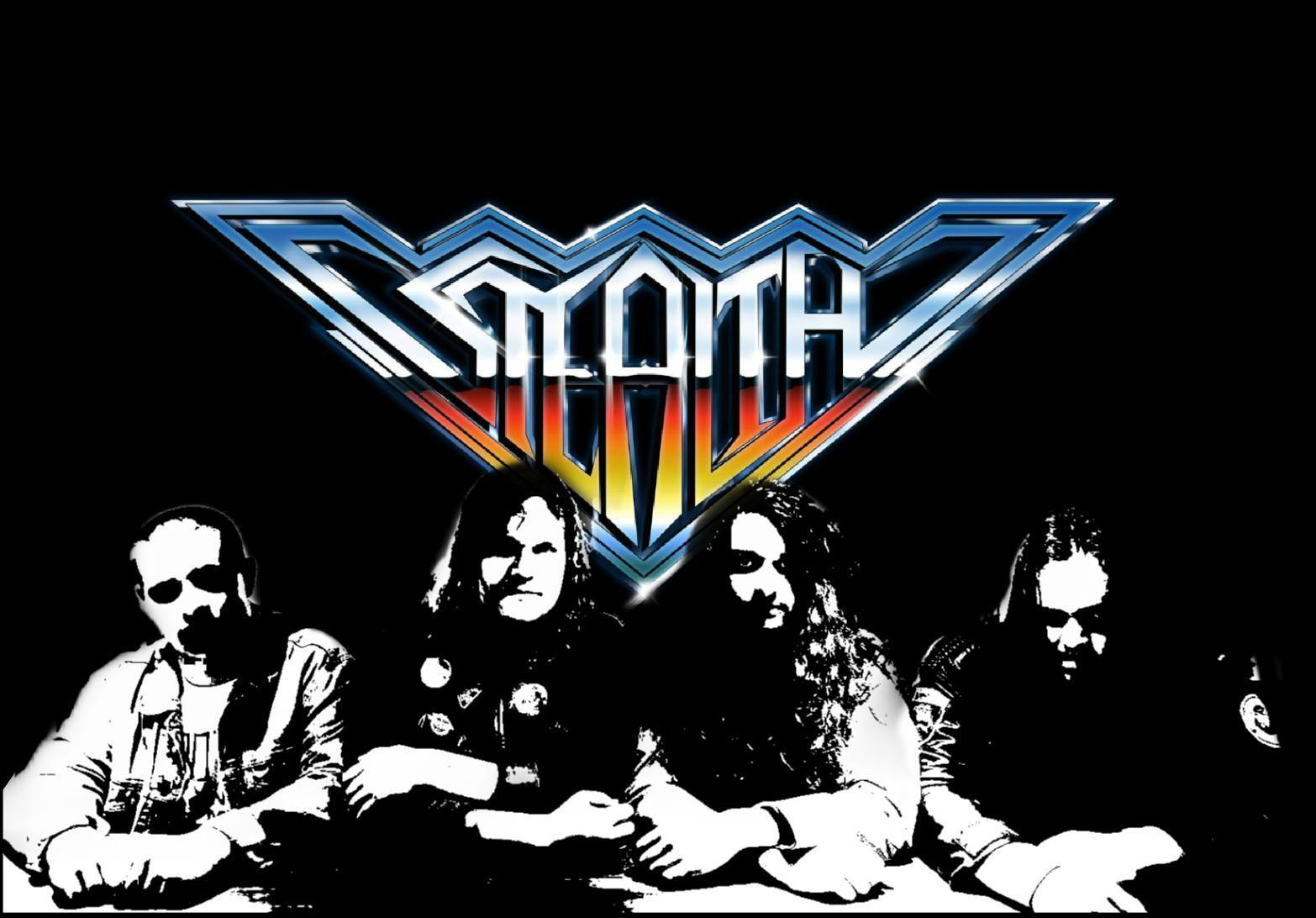 !!!GERMAN HEAVY METAL!!!

We had a conversation with STEALTH.Enjoy!
Welcome to the FILTHY DOGS OF METAL Webzine.
1. Tell us a few things about STEALTH (Members, Starting Year etc).
Well, STEALTH consists of Ben the Bullet (Vocals and Bass), Elio "Odio" (Twinlead), Mik "M-Bomb" (Drums)and our newest Asset Rico Motörizer (Twinlead) and we started about a Year ago on the 14th of may 2019. The Idea of STEALTH however is already 3 Years old but it was hard to find the right People for this Project and in the end it turned out a bit different (and better) than planed. The Music itself can be summed up as a Love Letter to Raw Heavy Metal.
2. You are going to release your EP ''Death Patrol'. Tell us a few things about this project.
"Death Patrol" will feature 3 tracks in 7" Vinyl Format. In general the Songs are about Real Life Subjects, be it Stories from the War in Ex-Yugoslavia ( since Ben's Parents originate from there), Women and Love or about Serial Killers. It's really just about Stuff we have been thinking about at the Time, no real Concepts besides that it did happen in the Past. Recent Material however also deals with overcoming personal Struggles and defeating the inner Demons we all know too well.
3. Label or DIY and why?
Due to a great Production Offer and the overwhelming Feedback from the Listeners, we have now decided to go DIY for this Release. Maybe there will be a Label in the Future,willing to work with us but so far we're well organized and getting Shit done by ourselves. Also: It becomes more personal when you put Effort, Time and Money into something like this. If you give a Fuck, it will show and the listeners will appreciate that.
4. Do you prefer Vinyl, Tape, CD or Digital Format and why is that?
We prefer Vinyl because our influences is rather music that has been pressed on Vinyl and our Style fits the Atmosphere you get from a Vinyl. Also it feels a lot more personal if you lay down a Vinyl on your record Player, like a little ritual. But it´s all good as long as you can hear some good Stuff. Sometimes you discover some very good Bands on Youtube or other Platforms. But when you love a Band, doesn´t matter how big they already are, you have to show some Support for the Effort. Collecting Music is just great, it's as simple as that.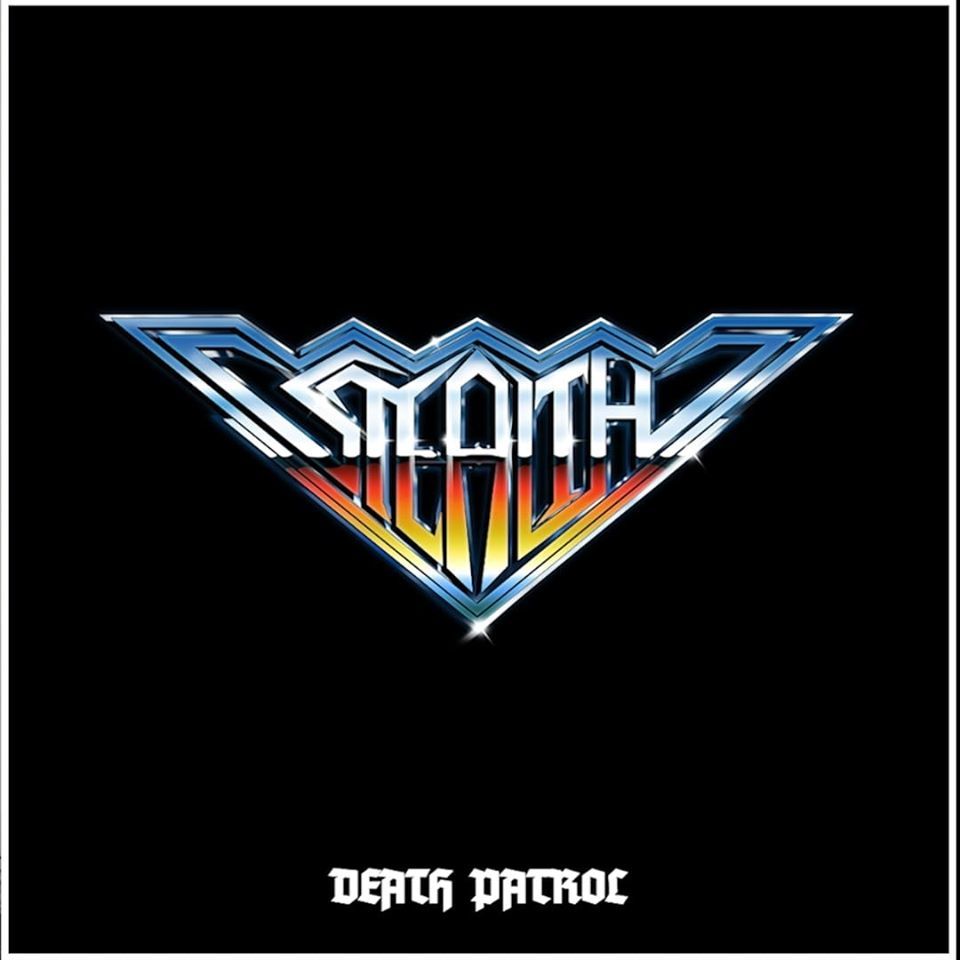 5. Your music style is Heavy Metal. Which are your main influences (Favourite Artists / Bands etc.)
Early British Heavy Metal with a rougher Edge, like Atomkraft, Motörhead, Raven or Tank are our most apparent Influences. Those are the Bands that connect the Four of us, since we come from different Directions. From classic NWOBHM or Speed Metal Maniacs to Hardcorepunk to Warmetal and Black Metal and even Noise Industrial. We are a mixed and messed up Bunch haha, but it works out so good because of the Differences. But our influences go further, be it Ritchie Blackmore, Mercyful Fate, Power Pop like Intermezzo and Speed Limit or a Yugoslavian classic like Divlje Jagode. Our Input is as wild as we are but that makes the music more exciting and to a certain Degree more approachable.
6. Which things, do you think, a Band should sacrifice in order to succeed? Have you ever sacrificed anything in your life for a better future of your Band?
BLOOD AND MONEY! Hahaha. I think every band can agree that Time is something you sacrifice a lot. Benni lives about 230 km away and so we practice once a month for a whole day and luckily we have the internet to communicate and exchange ideas. But it's also a shame because we have plenty of Ideas but we're forced to work it out step by step. See we're hungry and can't wait to drop our Material hahaha.
7. Describe your ideal live show as a performance Band. Have you already experienced that?
It really comes down to a cool Crowd and a decent Organisation in the Back. So far we just played one Gig but all the Members have experienced Shows with different Bands and Projects before. And trust us – we've been through alot haha (just ask Ódio or M-Bomb in person – they can tell alot). Well there are some things we have planned for live shows but that costs Money, but we do have ideas regarding that. For now the Focus lies on delivering a good Show and Benni just loves to smash a Beerbottle on Ódio's Head, which is even the Intro to a Song. The crowd loves Violence.
8. Which attributes, do you think, that a new Heavy Metal Band should have in order to gain identity and be unique?
Do not try to be either Iron Maiden or Judas Priest. Every second Band tries to be Maiden and every 3rd wants to be Priest. Those Bands have already plenty of great records there is no need to copy them, you won't be able to write a unique Riff in those styles. If a band wants to have it's own identity, they have to be brave and make something others wouldn't try. Let every Song sound different yet keep your own sound. We sounded also different in the beginning and decided to go a rougher sometimes more violent path. So don't be afraid of changes it could very well turn out for the better. It´s all about good riffs, good lyrics, a lot of power and aggressiveness. You have to show people that you are serious about what you do. It has always been this way in Heavy Metal and Music in general. And if you come across authentically on Stage, almost nothing can go wrong.
9. Do you believe that Bandcamp and other Digital Platforms help the new Heavy Metal Bands? Which, do you think, is the ideal way for a Band to promote its work?
For sure, poeple try to bash these Platforms but forget how it really helped the accessibilty and the spreading of Music. It's awesome being able to discover Music from the Past and Present without a Paywall. In the End Heavy Metal Fans fortunatly still Love physical Copies so we're living in Times where we can have the best of both Worlds. Bandcamp is probably the easiest way alongside Youtube to show the People your Material.
10. Tell us a few things about the New Underground Heavy Metal Scene in Germany (Bands, Fanzines, Webzines, Metal Clubs etc.)
Oh sheesh, here we go. What to say... Germany has surely one of the biggest Scenes here in Europe but not every City is well represented like Munich, luckily some Scene guys decided to do a Festival there called Trveheim which turned about to be absolute Dynamite. As for Bands, there are really a lot of new Heavy Metal bands, which doesn't mean they are all good. There is of course a lot of shitty Bands, mostly those who write their Songs like Maiden or Priest which is boring, overdone and has lost Potential many Years ago. A new German Band we really praise would be our Brothers in arms from Torpedo. You get a nice mix of TANK, Raven, Exciter and it is absolutely refreshing. At this Point we would like to congratulate our friends from Stallion for putting out their best Album yet. Alex their Guitarist was our Producer on this and he really put some of his Magic on our EP. Stallion is one of the German Bands that will stay in the big Leagues, they just proved that with Slaves of time really.
11. Do you know anything about the Hellenic Metal Scene?
Benni knows a bit, he has made friends there when he was at Up the Hammers and Into battle. Really great Festivals. The Hellenic are bigger Maniacs in general I'd say, they are proud to be fans of Heavy Metal. Also I miss Ragnarok and especially Dr. Feelgood at Exarchia. One Time i went to Feelgood at 5 PM when it opened, sat down and the old Barkeeper blasted THOR's Ride of the Chariot and we drank some nasty Booze, I stood there all Night long haha. Musically speaking, the biggest Achievement has been the Hellenic Black Metal Scene with it's unique Sound. Bands like Tatir, Thou art Lord, Nocternity or Necromantia have left a huge Impact and are Legends in their own Right but there are also recent Acts like Wargrinder who know how to write some crushing Music. Apart from that Flames deserve an honorable Mention. Awesome Speed Metal!
12. What are your future plans?
We want to record an Album this Year and we are already writing new Material which will be a wild mix. The Tracks are expanding on the Style you can hear on the EP, anyway the Tunes are fun to listen to and really make your Body move. We can't wait get that done.
13. Thank you very much for your time & Keep up the good work! The closure is yours.
AS SOON AS THE CRIES OF SIRENS DIE YOU WILL HEAR THE DETONATION AND WHILE THE DUST SETTLES AND THE FIRES GLEAM IN THE NIGHT YOU WILL KNOW WE'RE ON DEATH PATROL.
By Steve the Filthy Dog.
Photo by: MDD Pictures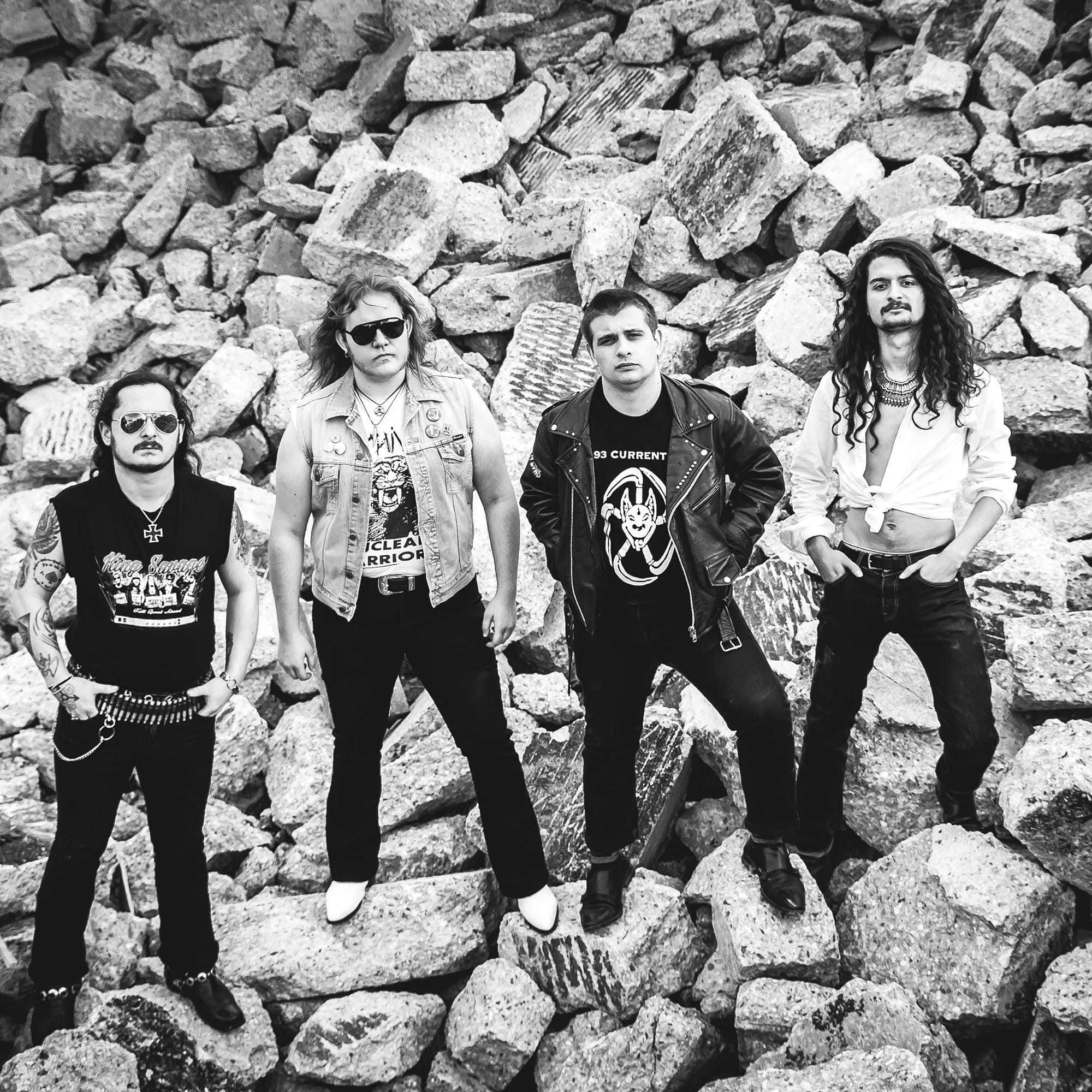 STEALTH CONTACT: