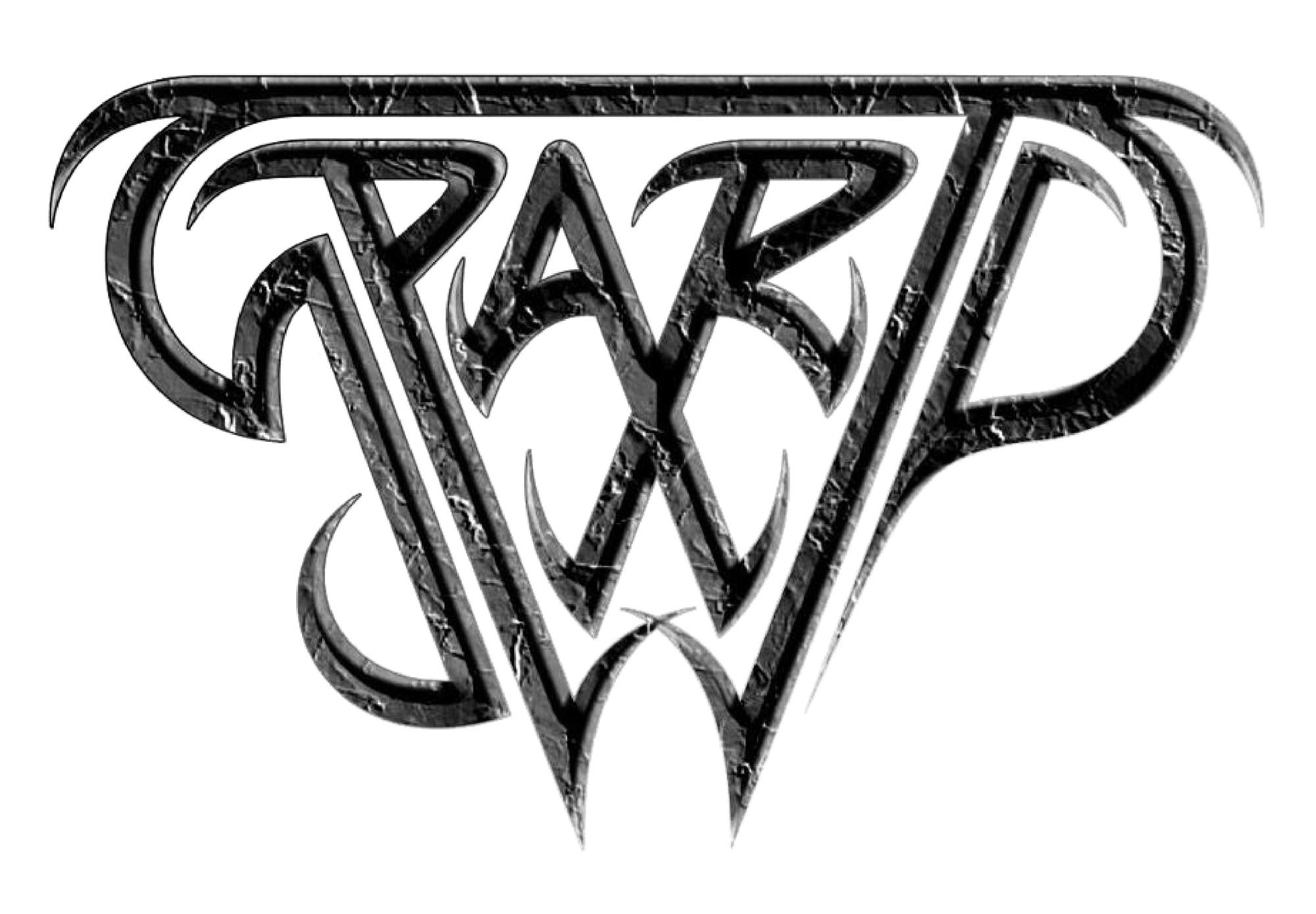 !!!THE SPANISH HEAVY METAL LEGENDS SPARTO ARE BACK!!!
Welcome to the FILTHY DOGS OF METAL Webzine
Thank you very much, pleased to meet you and pleased to answer your questions.
The history of SPARTO started back in 1985. Which are your memories from these days and which were your main influences back then?
In those years there was all kind of cultural movements, you have to realize that dictator Franco had died in 1975. Spain breathed freedom in all senses; socioeconomic context wasn't good (lot of unemployment, terrorism, etc). In that social panorama a lots of rock, punk and heavy metal bands appeared. A way to scape and a way to youth to protest. Our influences have always been the greatest international bands: AC/DC, JUDAS PRIEST, ACCEPT, SAXON, etc.
Your first studio album ''Todos Juntos'' was released in 1988. Were you satisfied with the promotional work? Do you know if any copies of the album were exported to foreign countries? Did you receive any letters (back then when we did not have the internet) from around the world?
It was a self-financed album, without an important music label supporting it, distribution at national level (Spain) was really short, very low number of copies and no promotion beside local and regional. We don't know about any copy selling in foreign countries. Unfortunately no, we did not receive any letters. Beyond our region (Navarra) no one knew about the existence of SPARTO.
With which bands did you play live concerts between 1985 and 1992?
We played with OBUS / SU TA GAR / BARON ROJO / ANGELES DEL INFIERNO and many other local bands.
How was the situation between the bands in Spanish Heavy Metal scene back then? Do you see any differences in today's Metal music business in comparison with the Music business back in the 80s & 90s?
Well, I can speak about local and regional scene. We live 500 km away from the big cities in Spain (Madrid or Barcelona), where more known bands played. I think there was good atmosphere between them, in our city it was that way. There was collaboration between us to borrow equipment, for example. And it is still today.The most difference between then and now is the technology and record companies, digital platforms, etc. Nowadays bands earn money with the live concerts that they can perform in a year, in exception of the greatest bands that still sell good amounts of records. Everything else is giving chances and opportunities to small Record Companies that are trying to promote their band catalog. There is a lot, and good competition at European level.
Which are your memories about those great Spanish bands from the past: OBUS / JUPITER / THOR / SANTA. Did you remember any unknown underground metal band from your area?
Those are big bands of Spanish Heavy Metal, they were mostly from Madrid or Barcelona. We are from a small city in Northern Spain: Pamplona. You'll probably know it for our global acclaimed festivities of Sanfermines, with the famous "Running of the Bulls". If one of those bands was going to play in our city, we tried to play with them as opening act. Sometimes they accepted, sometimes not.In the 80s there was a very popular Punk and Rock movement in our region (Navarra and Basque Country) that was named "Basque Radical Rock". Bands like:
LA POLLA RECORDS / KORTATU / BALDIN BADA / BARRICADA …
Reflecting in their music our very complicated politic surroundings in that time. In the big cities they had the "Urban Rock" with bands like LEÑO / ASFALTO / BLOQUE, etc.
In 1992 you released your last album ''Entre Dos Fuegos''. What happened to the band after that release? Did you have any connection with the former members all those years?
As I said before, living in a small city like Pamplona, when our singer Ion left the band, we couldn't find another vocalist who could replace him; until Cristian appeared. He brought his own ideas about Rock music, more commercial Hard Rock sounds, and didn't want to sing songs from our first two albums. For SPARTO it was like "hold on to a burning nail" as We say in Spain, only for the sake of the band, to not disappear. At the end the differences between us were insurmountable. The actual members of the band are the same since 1985, in exception of the bass player that left SPARTO in 2018, and singer Jorge that started in 1995. The only former member that we don't know anything about is Cristian.
After many years (in 2019) you have released your new album ''Bárbaros del Metal''. Tell us a few things about this work.
We tried to take advantage of material recorded with Jorge's voice. Except our 30th Anniversary DVD, that includes a CD with demos in English and Japanese sung by Jorge, there wasn't any recording with his voice singing old band classic songs. Pako Mate (owner of Thundersteel Records) proposed it and we accepted.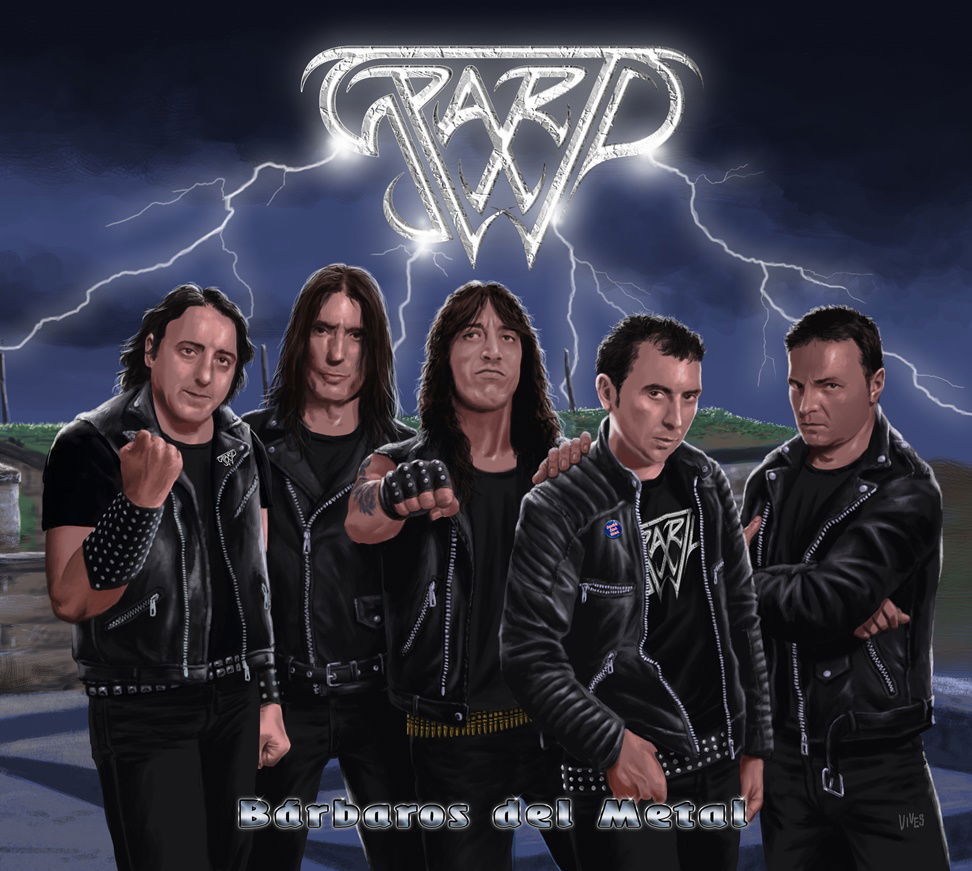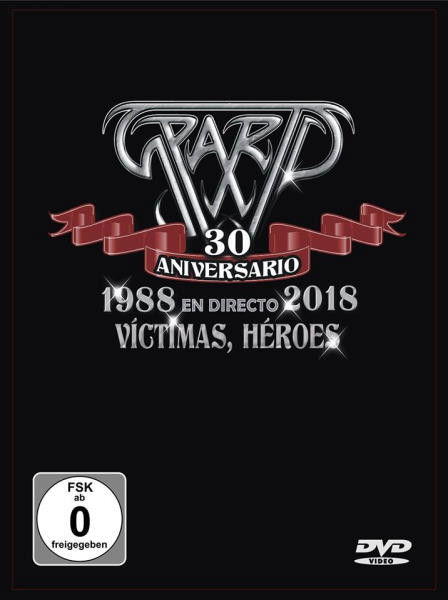 Which attributes, do you think, that a new Heavy Metal Band should have in order to gain identity and be unique?
A lot of years on the road! (laughs) Well, nowadays there are so many kinds of styles and sounds that are hard not to remember this or that band.As a fun fact I must say that many people told us that we sound like the 80s sounded. Of course we do! Because we still use the same amplifiers and effects that we used back then! (laughs). It is about perseveration or dying. Even if you change your sound, or style, if you don't persevere there is nothing else to do. A band that has been releasing records for 10 years, with one or two between each album, can consolidate in the actual European Metal business.
How did your cooperation with Pako Mate & Metal On Metal Distribution occur?

Jorge knew Pako from the time he was the bassist in another band, DRAGONLORD, back in 1998. Pako was interested in that band. Then in some of their conversations the re-release of some songs by SPARTO came out. Nothing serious at the moment.We had the DVD project stopped for a year, in the drawer of a Record Company that was postponing it time after time, to finally reject it. Then Jorge called Pako at the end of 2017, telling him the situation of the project. Our idea was to release the Live DVD alone, Pako said yes, but he wanted to do everything in the right way. He planned to re-issue our first two records remastered, and all the available and usable material (old demos, etc) in addition to the Live DVD. With his Record Company we published the 30th Anniversary CD + DVD "Víctimas / Heroes Live" and the CD "Bárbaros del Metal" in a Luxury Edition. That's how Pako Mate works.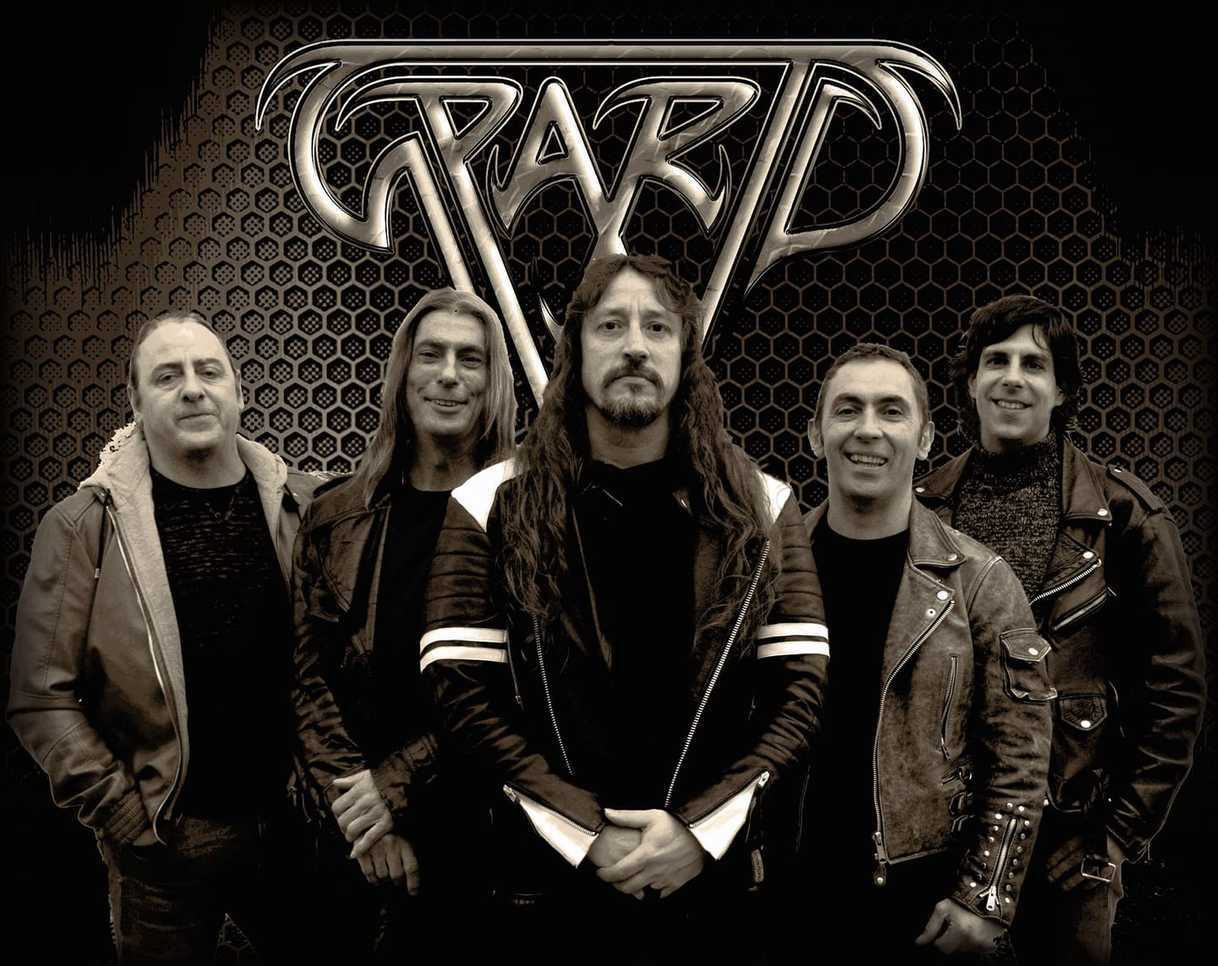 Do you know anything about the Hellenic Metal Scene?
Almost nothing, I think you had a sociopolitical environment complicated too in the 80s/90s, and none of the few specialized media in Spain (magazines, radio stations,...) spoke about your Metal Scene; NORTHWIND maybe?
What can we expect from SPARTO for the future?
Since the lockout and suspension of all things concerts and promotion in 2020 we decided to get back to composing new stuff. Due to the uncertainty of conditions for safe playing live concerts. It has no meaning to promote our 30th Anniversary in 2021 or 2022, it was in 2018! You are the first media, as a global exclusive, that knows that Sparto is working in a new record (laughs). We are working now in our fifth new song, in the final arrangements. Expect some OLD SCHOOL HEAVY METAL!
Thank you very much for your time & keep up the good work! The closure is yours.
Thank you very much for the interest in SPARTO! You are doing a fantastic job speaking to old Metal glories, almost forgotten like us. HEALTH & HEAVY METAL, we are hoping to share some beers soon with all of you! It was an honor and a pleasure to talk to you.
Translation and edition by Jo Magale.
By Steve the Filthy Dog.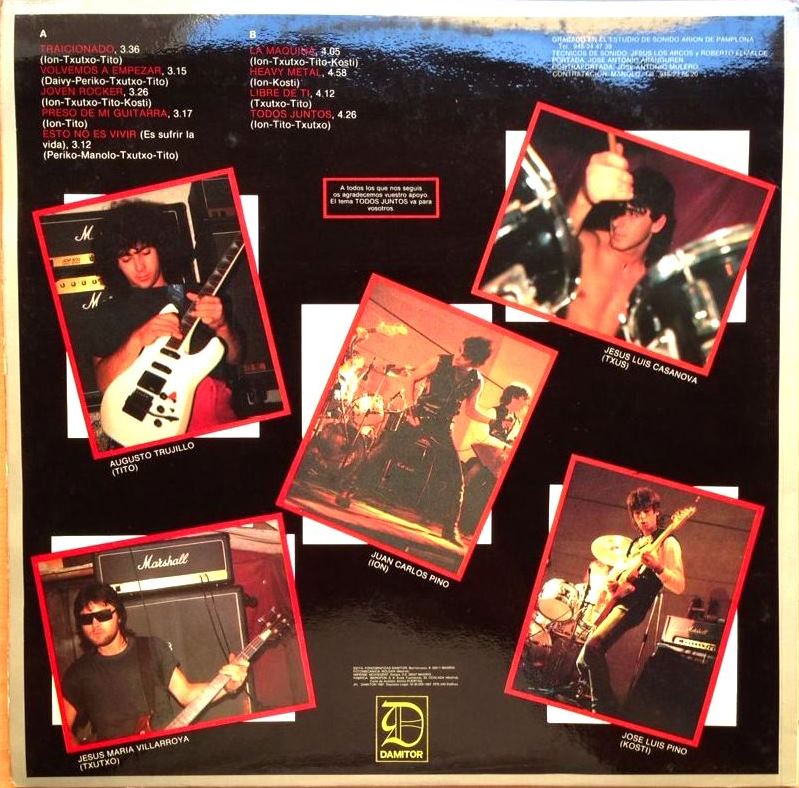 SPARTO CONTACT:
https://www.facebook.com/SPARTOMETALBAND/