!!!SWEDISH HEAVY METAL!!!
We had a conversation with Micke.Enjoy!
Welcome to the FILTHY DOGS OF METAL Webzine.
Tell us a few things about S.O.R.M. (Members, Starting Year etc).
S.O.R.M Started spring 2017 by Micke and Tryggve and Robin.It was suppose to be only one show. We played at a local bar with a band from another town. We got such good respond so we decided to do another show in Gothenburg, After that show we decided to go one with the band. My plan with S.O.R.M was to take it as far as i could. We released our EP Hellraiser one year later (Spring 2018). Hellraiser got good review and the single Gypsy Queen was rankt top 5 of best single releases in 2018 by a Swedish magazine. During 2017 we made a lot of support gigs with some of Swedens biggest Rock/Metal bands, And the ball started to roll. Vinter 2017 we got in touch with a managment in USA, EMG (Extream management group). Early 2018 we signed with EMG. At the same time our former bass player decided to jump of the train. That left us with a tricky situation. But we asked an old friend of ours (Johan) who played in a local band to join us. So from that point on S.O.R.M was reborn and still going strong.
You are going to release your EP ''Hellraiser''. Tell us a few things about this project.
Hellraiser was first recorded 2017, But with our old bass player. When we signed with Noble Demon we decided to do re-release because it deserves to be released by a label. What we decided to do was letting Johan Re-record the bass and we also recorded orgen. Another thing we did was record a cover of the song ''House of the rising sun'' with our friend Mike Kerr who plays guitar in the US band First Bourn, but made it 9 min long.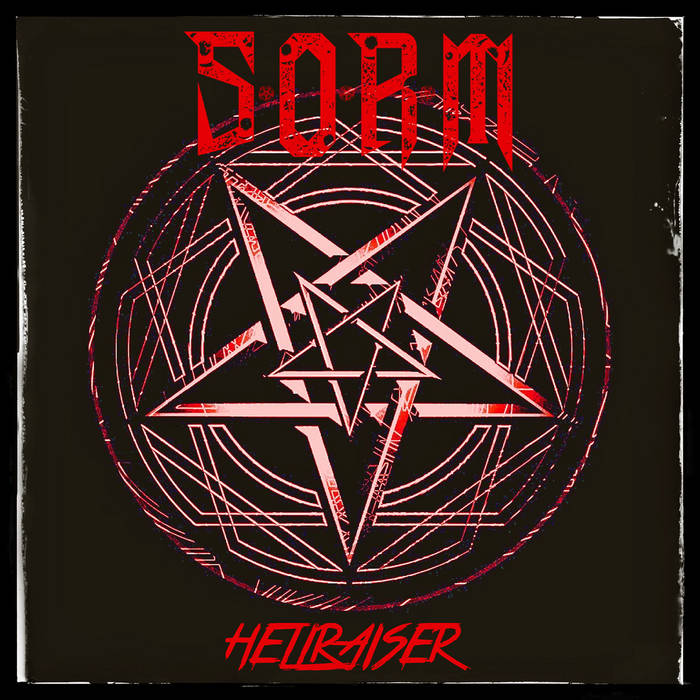 Label or DIY and why?
We have both management and Record Label.Both are perfect match for us. Our Manager Greg Shaw has become a got friend to the band so we see him as our 4th member. Noble Demon is a young label. But Patrick has many years of experience in the business. And for a small band like S.O.R.M a young label as Noble Demon was perfect for us. Here we can grow together with ND as it grows to. So far Patrick at Noble Demon has done an awesome job for the band so this is just our beginning of a great saga.
Do you prefer Vinyl, Tape, CD or Digital Format and why is that?
I prefer Vinyl because it sounds better. Tape would be a fun thing because I started to listen tapes as a kid.
Your music style is Heavy Metal. Which are your main influences (Favourite Artists / Bands etc.)
Me, Johan and Robin listen to different bands but S.O.R.M influences are W.A.S.P, Judas Priest, Black Label Society. Johan has a background from Sleazy rock and Robin has a background from Rock/Punk and my background are heavy metal and grunge.
Which things, do you think, a Band should sacrifice in order to succeed?
Time, Money, Blood, Sweat and tears. But most of all, LOVE!!!.
Have you ever sacrificed anything in your life for a better future of your Band?
Yes i have, All the things above.
Describe your ideal live show as a performance Band. Have you already experienced that?
I have not experienced my ideal live show. When 30000 thousand our more screaming my bands name and singing along in every song that's my ideal live show.
Which attributes, do you think, that a new Heavy Metal Band should have in order to gain identity and be unique?
Something unique. Your own style and sound but at the same time have some influences. Don't rush things let it take time and set a goal together as a band.
Do you believe that Bandcamp and other Digital Platforms help the new Heavy Metal Bands? Which, do you think, is the ideal way for a Band to promote its work?
I think social media is good way to go. Facebook is good, Spotify is good, Youtube etc. I don't know about all the platforms but as long people can reach your music all platforms are good.
Tell us a few things about the New Underground Metal Scene in Sweden (Bands, Fanzines, Webzines, Metal Clubs etc.)
Bands: Sweden Has a lot of underground bands to choose from.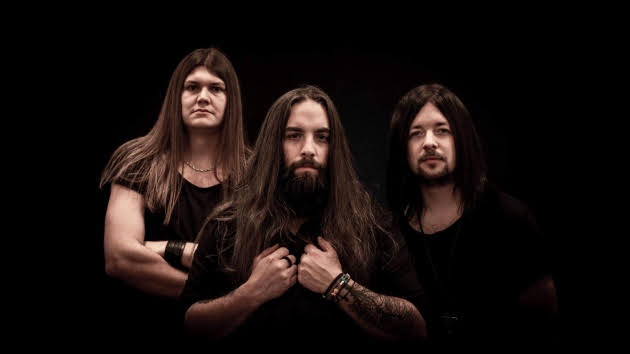 Webzines: We do have some good ones. So their are a lot to choose from.
Metal clubs: Unfortunately more and more clubs are closing so its getting harder every year to book a gig.
Do you know anything about the Hellenic Metal Scene?
Unfortunately No.
What are your future plans?
S.O.R.Ms plans are releasing EP December 4th and releasing our first full album early 2021. And hopefully when Corona is over we come to Greece and play.
Thank you very much for your time & Keep up the good work! The closure is yours.
I just wanna say, Help us share our music and help us as a band grow. And hope to see you all out there soon. Remember…! You live very short and you are dead for a very long time. So do the best you can to enjoy life and do what the hell you feel like doing. Keep on Rocking in a free world.
Love Micke.
By Steve the Filthy Dog.
S.O.R.M. CONTACT:
https://sormsweden.bandcamp.com/