!!!HEAVY METAL FROM ARGENTINA!!!
We had a conversation with Arturo (Guitars).Enjoy!
Welcome to the FILTHY DOGS OF METAL Webzine.
Tell us a few things about SORCERER (Members, Starting Year etc).
I started shaping the project in 2016. By that time most of Incantation had already been composed. All I had was the material, but no members yet. One Saturday night I saw Charly, the vocalist and Eduardo, the bassist, performing at a club and that's how the band started. Then Mariano joined through Charly, they had been playing together.
You have recently released your new album ''Dire Prophecy''. What is the feedback from your audience as well as from the press?
Fortunately we have been receiving pretty good feedback and comments through social media, some positive reviews, etc. We had been showing some of the new material in our shows in Bs. As. and everyone showed excited about the stuff to come. But, this is our first album, we were quite expectant about its repercussion, so we're truly glad about everyone's reaction to it.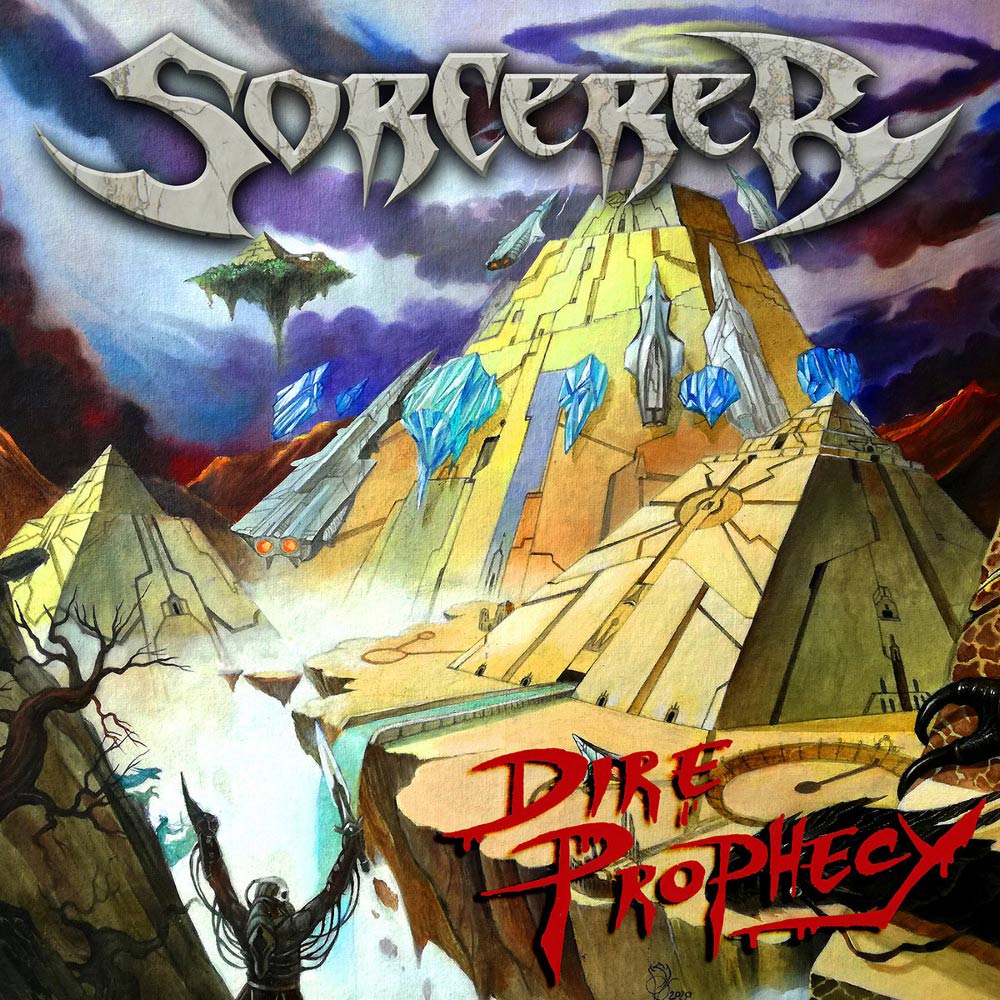 Label or DIY and why?
Initially DIY, since the recording, mixing, mastering and artwork was at our own expense, but we are talking with a German label to edit it in CD and vinyl. We have received more support than we had ever expected in Europe and other parts of the world, and we find it essential to make it available just like Incantation.
Do you prefer Vinyl, Tape, CD or Digital Format and why is that?
Personally speaking I find the digital format really practical, but I do like having CDs, as long as I can get them in Argentina, which is not always easy. And of course it's great to know that there are awesome fans who appreciate our job and get a CD and a vinyl copy.
Your music style is Heavy Metal. Which are your main influences (Favourite Artists / Bands etc.)
Even though we enjoy other styles within metal, the four of us share our taste for USPM: Savatage, Vicious Rumors, Sanctuary, Helstar, Metal Church, Fates Warning, etc.
Which things, do you think, a Band should sacrifice in order to succeed? Have you ever sacrificed anything in your life for a better future of your Band?
I think that like any underground band, it's really hard to balance your day job and music, to which we are as much devoted as to our jobs. You sacrifice your spare time, savings. In our specific case, we all live in Bs. As. but very far from each other, so some of us travel around 3 hours every time we rehearse or have a gig. Let alone, the money we spend to make our material, as I was saying before.
Describe your ideal live show as a performance Band. Have you already experienced that?
Ok, it would be in a pub technically fit for this kind of music, where we can make a proper sound test, with a sound operator and assistants and, of course, with an audience. Unfortunately we've never experienced all these at the same time in a show, I hope we can achieve it!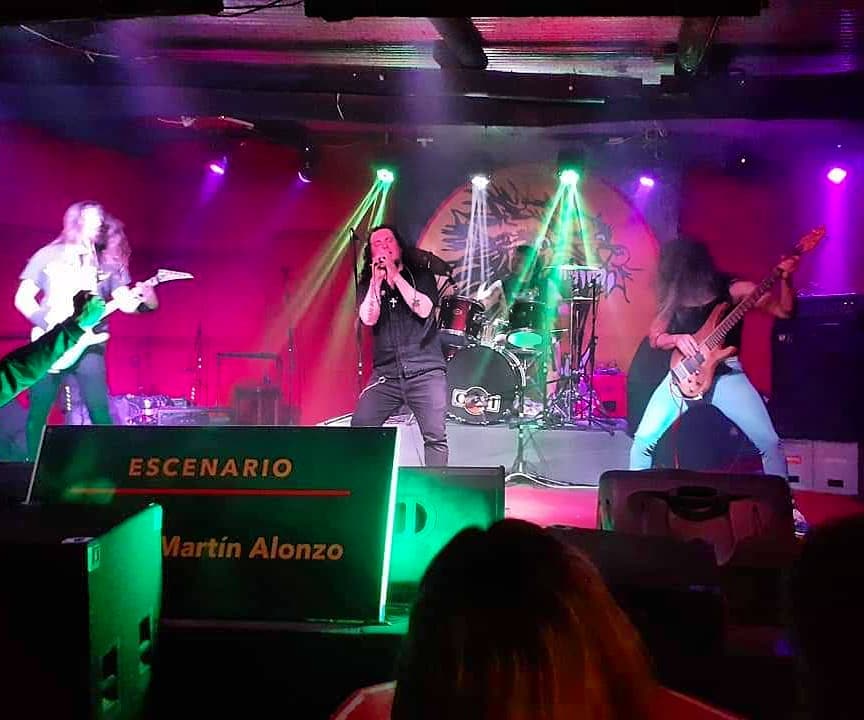 Which attributes, do you think, that a new Heavy Metal Band should have in order to gain identity and be unique?
The vocalist is definitely a distinctive feature. Also, good melodies, riffs and rhythmically original ideas, you need to contribute something but always respecting and honoring the heavy metal tradition.
Do you believe that Bandcamp and other Digital Platforms help the new Heavy Metal Bands? Which, do you think, is the ideal way for a Band to promote its work?
Bandcamp proved to be very useful for us to get our material sold anywhere in the world, and that's a lot considering that we're on the other side of the world. And speaking of digital platforms in general, YouTube was key to us, especially targeted channels, such as NWOTHM, which gave us a huge hand with Incantation. We received a great deal of offers after they shared it, and we were able to edit it in Greece and have repercussion everywhere thanks to it. In fact, we have never paid a cent for promotion. I mean, it would be great to have a promoter taking care of it, but since we cannot afford it, all we can do is our best and just rely on our job.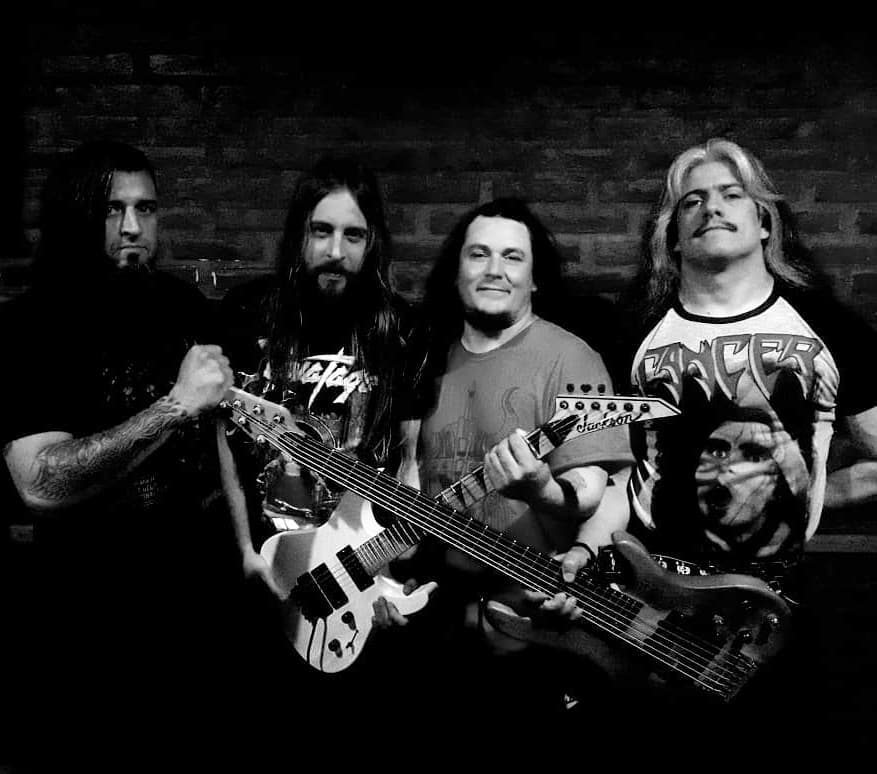 Tell us a few things about the New Underground Metal Scene in Argentina (Bands, Fanzines, Webzines, Metal Clubs etc.)
Well, Argentina has its own local heavy metal tradition, which involves only Spanish lyrics, and many people here are attached to that, to the extent that some of them are not familiar with the 80's USPM scene.
Do you know anything about the Hellenic Metal Scene?
We've known Rotting Christ, Suicidal Angels, Metalmorfosis for a while, to mention the ones I recall now. And now we have come to know more about this scene.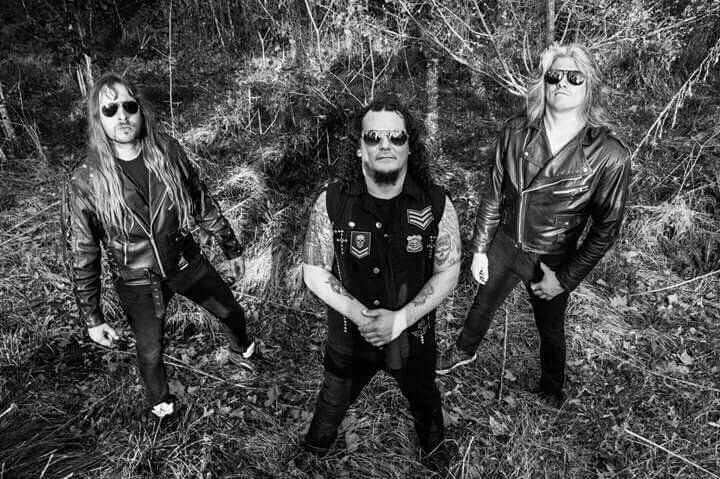 What are your future plans?
Well, we're still in lockdown in Argentina, so there's no room for any plans really, except keep on composing for the next album. For the moment, we hope for Dire Prophecy to satisfy our fans' expectations and then see where this may take us.
Thank you very much for your time & Keep up the good work! The closure is yours.
We'd really like to give special thanks to the Greek Metalheads for all the support you have been giving us in so many ways since Incantation was released. It means a lot to a band like ours, so we truly hope we can live up to your expectations and that you enjoy Dire Prophecy.
By Steve the Filthy Dog.
SORCERER CONTACT:
https://www.facebook.com/sorcerer.argentina
https://sorcererheavymetal.bandcamp.com/
https://www.instagram.com/sorcerer_argentina/