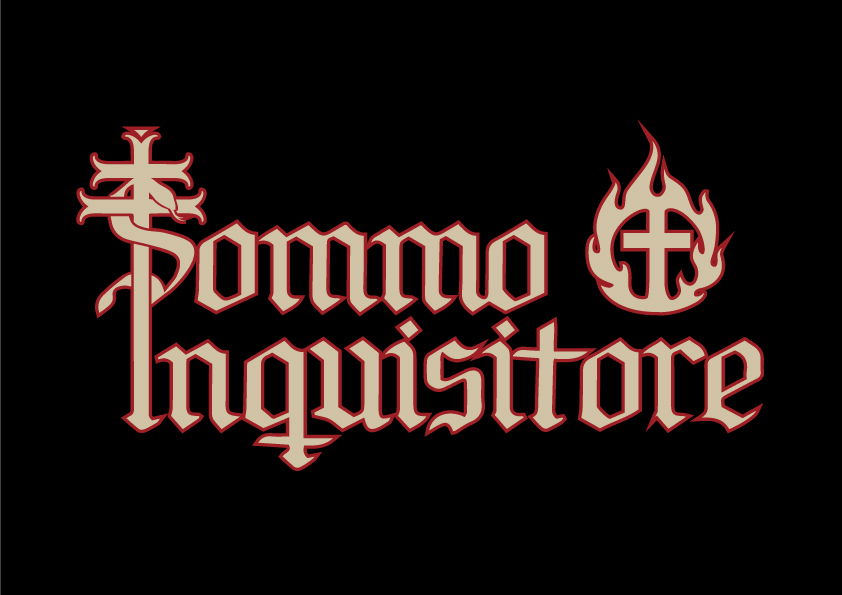 !!!MEDIEVAL METAL FROM ITALY!!!
We had a conversation with Sommo Inquisitore (Vocals). Enjoy!
Welcome to the FILTHY DOGS OF METAL Webzine.
Tell us a few things about SOMMO INQUISITORE (Members, Starting Year etc).
I started Sommo Inquisitore in April 2020, you can think of it as my solo band. I wrote all songs during lockdown and roughly recorded a demo version of them at home. Later I forwarded these demo tracks to my friend Andrea who's a very talented guitarist and to my friend Piero who plays drums in my other bands. Andrea arranged all songs and Piero recorded the drums tracks in a small studio in his basement. Andrea is a sound engineer and owns a proper studio. So after Piero finished with the drums I went to Andrea's studio and we recorded a final version of the album. Andrea also took care of bass and keyboards. Everything (from the album's recording to the photo for the CD cover) was done independently and DIY as, due to covid restrictions, we were not able to move around too much.
You are going to release your album ''Anno Mille''. Tell us a few things about this project.
"Anno Mille" can be described as a concept album that focuses on the Middle Ages. All songs are entirely set amidst the medieval obscurantism and they deal with war, torture, plague, witches and the witch-hunt, the end of the world and everything that terrorized people at the time, the Inquisition in particular! It's an album entirely conceived and recorded in Italian language with some Latin as well.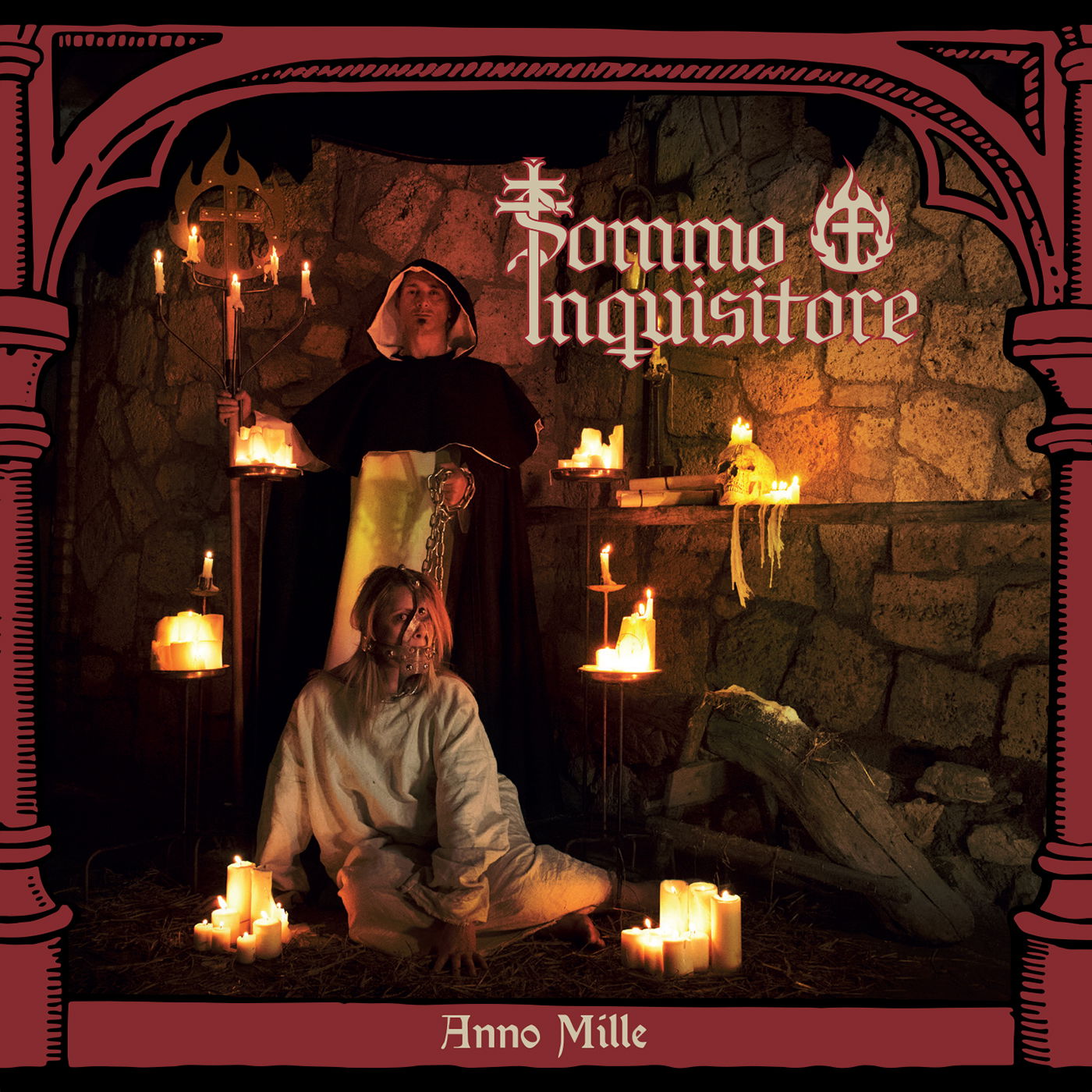 Label or DIY and why?
100% DIY, the album was entirely made and released by friends. I didn't want third parties involved. I wanted to release it exactly as I envisioned it. In the past, with my other band it sometimes happened that I was asked by the label to make some changes, such as singing in English language or else. But I was not at ease, as for example I can't speak English. This time I wanted to release the album only according to my own taste. ''Anno Mille'' was released on CD by our local metal club. 2 club members also happen to run Cruz del Sur Music and Gates of Hell Records, so they've been helping us a lot.
Do you prefer Vinyl, Tape, CD or Digital Format and why is that?
I prefer vinyl without a doubt, that's normal. I prefer it because I started listening to metal in the 80s, so I grew up with vinyl records. I think releasing an album on vinyl is the best, because that's what you wanted to do when you were a kid! Vinyl sounds a lot better and it would be awesome to release ''Anno Mille'' on vinyl. But for the time being we unfortunately can't afford it, as a DIY/club release we're on a tight budget.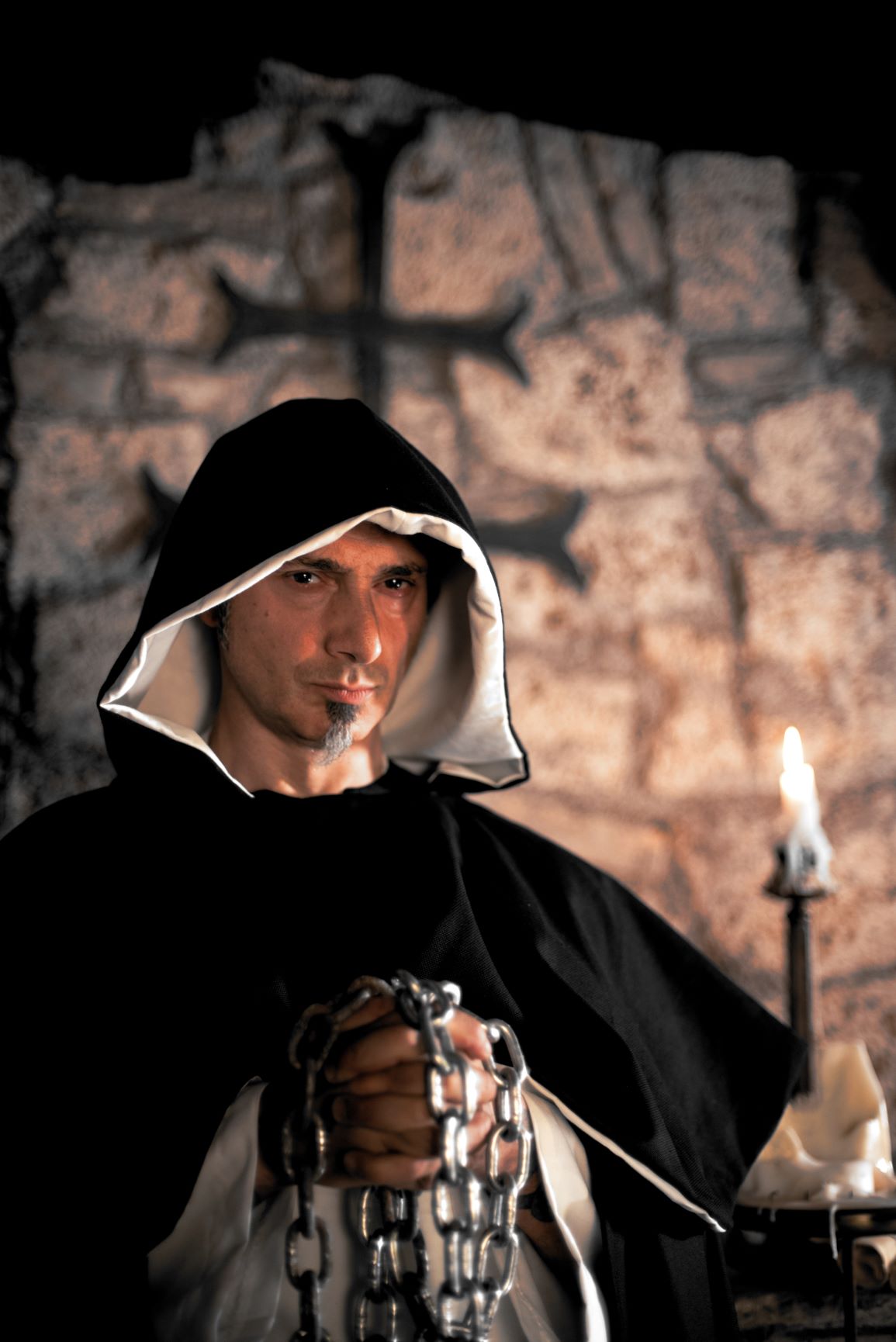 Your music style is Heavy Metal. Which are your main influences (Favourite Artists / Bands etc.)
Classic metal in the first place: Judas Priest, King Diamond, Manowar, Death SS, Hell etc. I have very basic taste and influences. I don't seek for unusual music, I stick to the classics. And I tried to put all these classic influences into my album, even if in the end I think the final result is kinda personal.
Which things, do you think, a Band should sacrifice in order to succeed? Have you ever sacrificed anything in your life for a better future of your Band?
That depends on what you're aiming for and what you mean by "sacrifice". If you're aiming to make a lot of money with your music I think you have to compromise, as often what you like is not what others like. And it's obvious that in order to appeal to as many people as possible you need to make your music more average and commercial. On the other hand if you're just aiming to play your music the way you like it, well... music takes time and energy. I have a family and, for example, it happens that I spend the nights playing live or rehearsing or recording an album, instead of being with my family. But I would not call that "sacrifice" as it's what I love doing. If you see this as a sacrifice I think it means you don't really like it and are not motivated enough.
Describe your ideal live show as a performance Band. Have you already experienced that?
Not with Sommo Inquisitore, but I played countless times with both my other bands. For sure my ideal show is with friends and with people who have a great time listening to our music. Of course it would be a dream to play on big stages, possibly opening for bigger bands, but usually this remains just a dream. But to be honest I play every show as best as I can, even if only one person is in the audience. I never happened to think "it would have been better not to play this gig" because even in the worst situation and circumstances there's always something positive, maybe even just one thing, that makes you feel it was worth playing.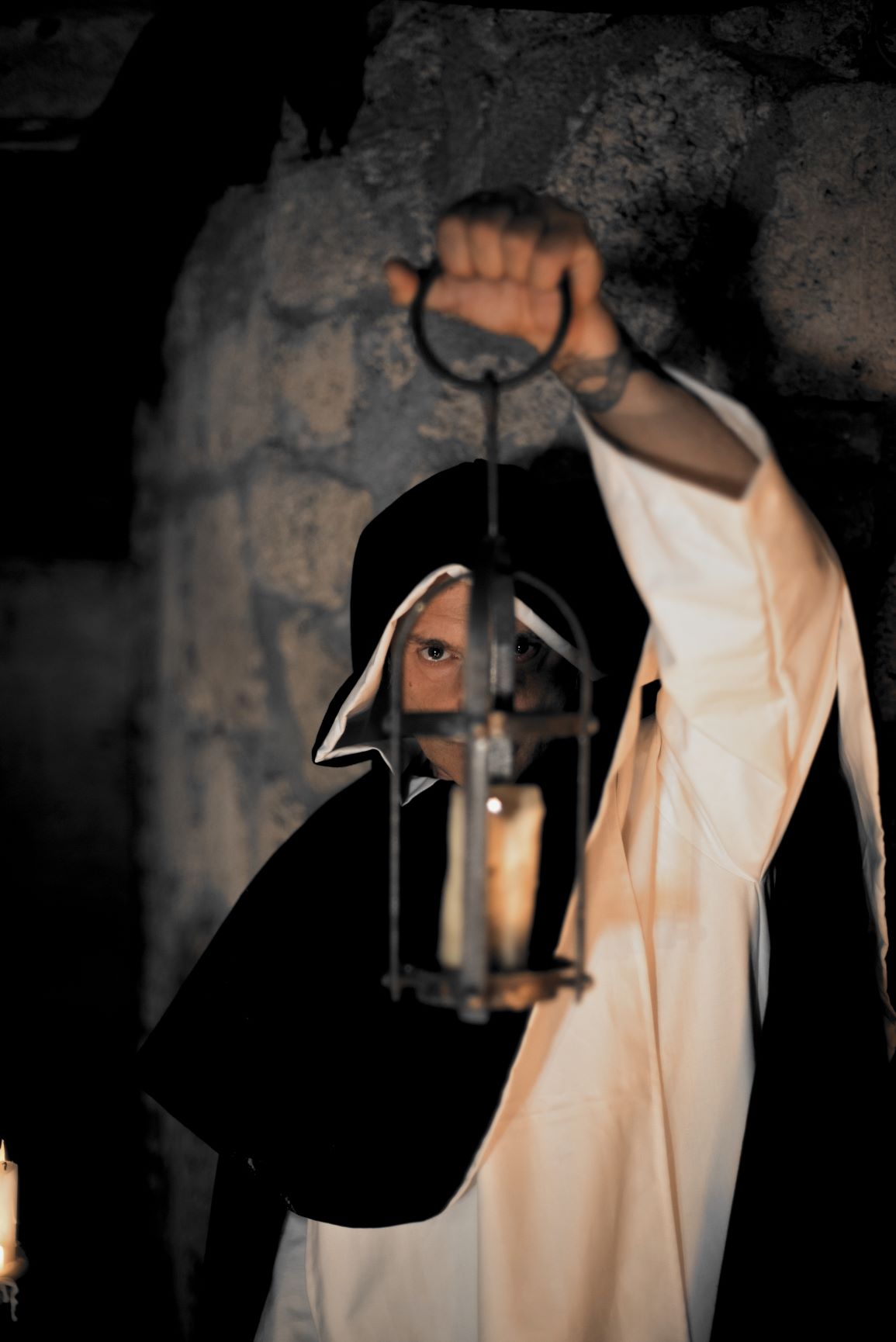 Which attributes, do you think, that a new Heavy Metal Band should have in order to gain identity and be unique?
In my opinion people should start playing more for themselves rather than to please others. I know so many bands that started in one way and ended up to be a totally different band, simply to appeal to more people. The underground is full of awesome bands, but with time some of them change for the worse and lose their identity in order to gain a wider audience. So I think we should always support the underground and the independent labels.
Do you believe that Bandcamp and other Digital Platforms help the new Heavy Metal Bands? Which, do you think, is the ideal way for a Band to promote its work?
I think there are so many different ways to promote your music and they're all good. We do use Bandcamp and it's certainly good. In my opinion whatever helps to spread music is great. But of course to me the best way to promote a band is always live!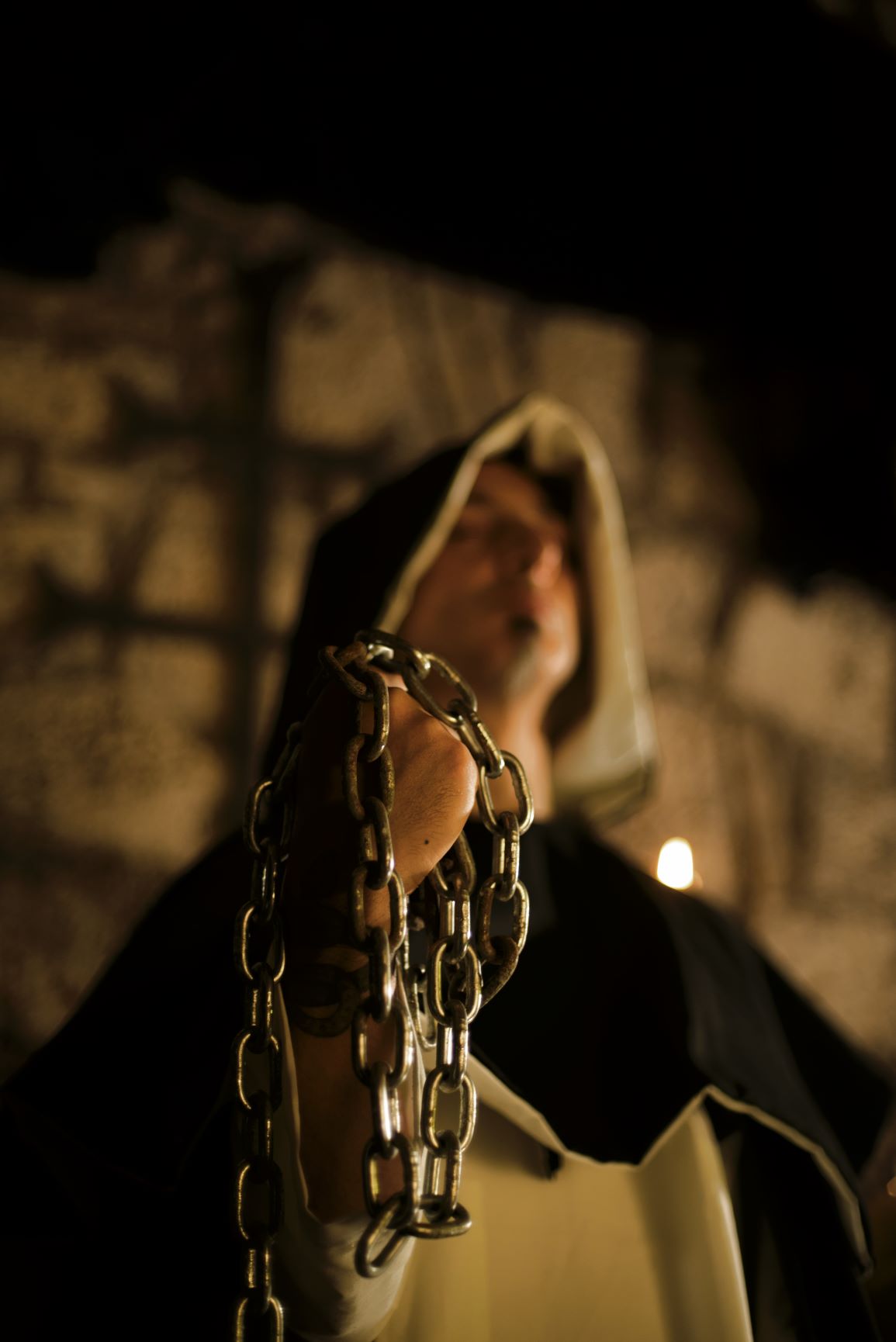 Tell us a few things about the New Underground Metal Scene in Italy (Bands, Fanzines, Webzines, Metal Clubs etc.)
Well, unfortunately the scene here is no way comparable to the Greek scene, as it isn't nearly as big as it. Personally I can only talk about my area in particular (which is the area of Rome). The underground is tiny here and there is not much around in terms of concerts opportunities etc. However those few passioned ones are making their best to keep the flame burning. I can name 2 labels here, Gates of Hell Records and the mighty Cruz del Sur Music: Enrico in my opinion's been doing an amazing work with the label/s (and also with the Burn This Town Festival). He's always available to help out new bands and to support metal. Same for our local club, Metal Resistance HMC - Roma. Both Enrico and the club gave us a huge help to release and promote the Sommo Inquisitore CD.
Do you know anything about the Hellenic Metal Scene?
With my other band I shared the stage with Battleroar and we had a blast. I know you have countless killer bands and great festivals and that the scene in Greece is huge. Unfortunately I never had the chance and the pleasure to attend a festival or a concert in Greece. But I heard from friends who were there that the audience and the atmosphere is amazing. So I hope to visit Greece one day to enjoy a show or even better to play one.
What are your future plans?
I'm currently working on a new album, I already wrote all songs and we're about to start arranging them. And hopefully when the situation gets better we will start playing live!
Thank you very much for your time & Keep up the good work! The closure is yours.
I thank you for contacting me, for your interest in the band and for this interview, it was a pleasure! And I'm really happy that Sommo Inquisitore reached Greece!
By Steve the Filthy Dog.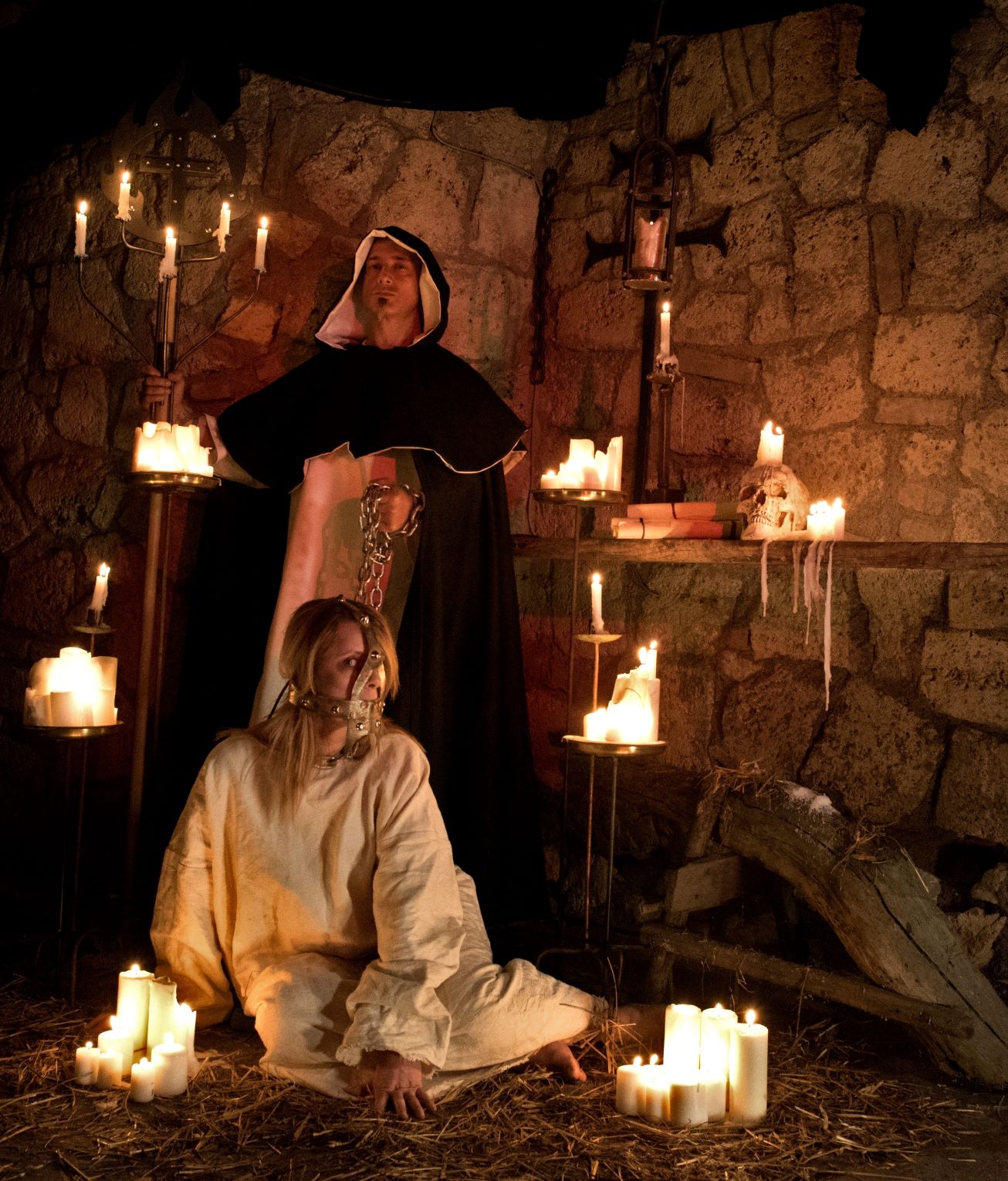 SOMMO INQUISITORE CONTACT:
https://sommoinquisitore.bandcamp.com/releases
https://www.facebook.com/SommoInquisitore
https://www.instagram.com/sommo_inquisitore/