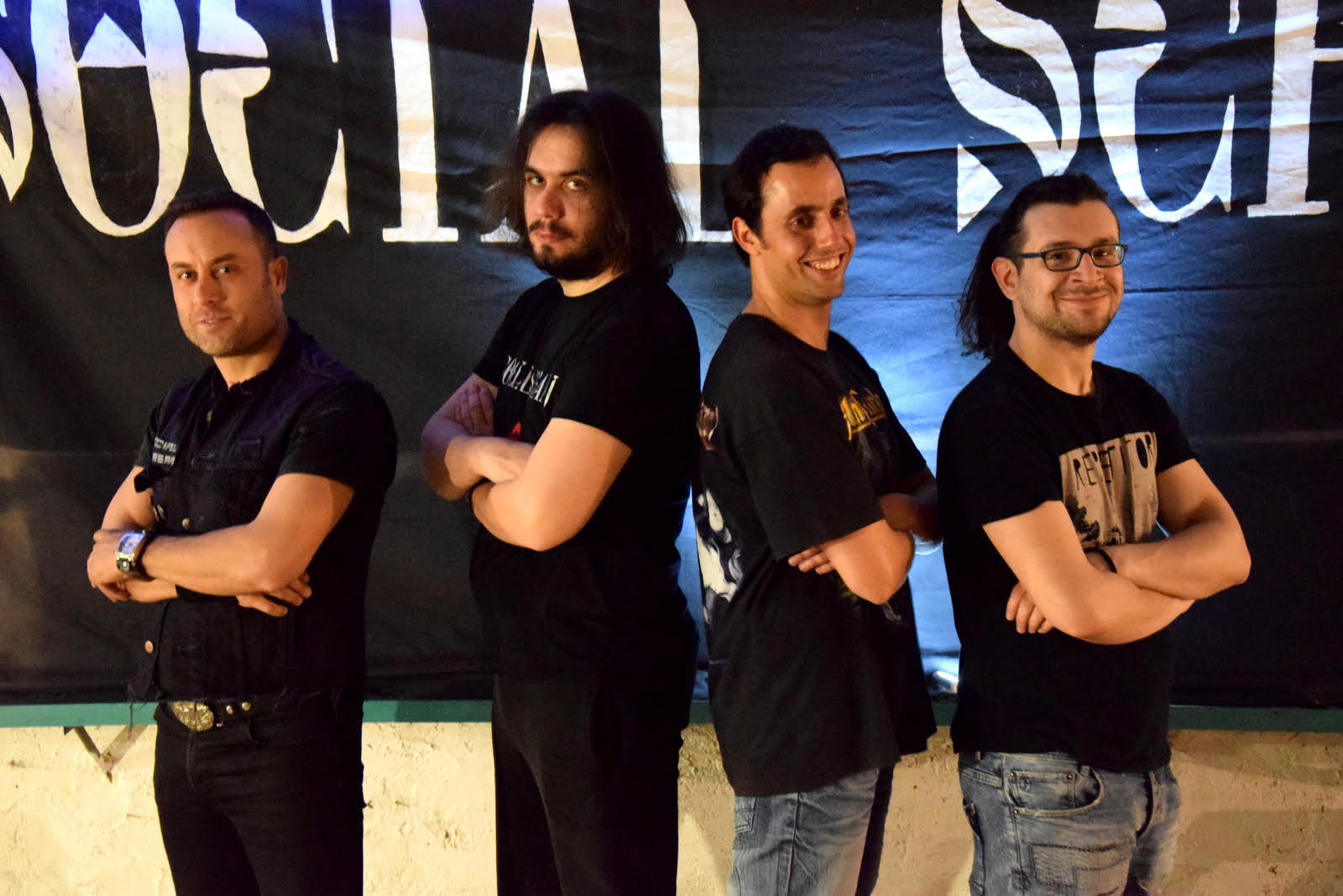 We had a conversation with SOCIAL SCREAM.Enjoy!
Welcome to the FILTHY DOGS OF METAL Webzine.
1. Tell us a few things about SOCIAL SCREAM (Members, Starting Year etc).
Hi Guys! Thanks for the interview! The band started in 2008 and already have released 3 albums (Epiclesis, Initiation To The Myths and Organic Mindset). Band members are: Vlasis Diamantakos (Guitar/Vocals), Alexandros Oikonomou (Bass), Kimonas Alex. (Guitars) and Fivos Andriopoulos (Drums).
2. You have recently released your second album ''Organic Mindset''. What is the feedback from your audience as well as from the press?

The feedback is very positive from both fans and press. We didn't expect to receive such big amount of album reviews and messages from people who came in touch with our band by listening our latest album.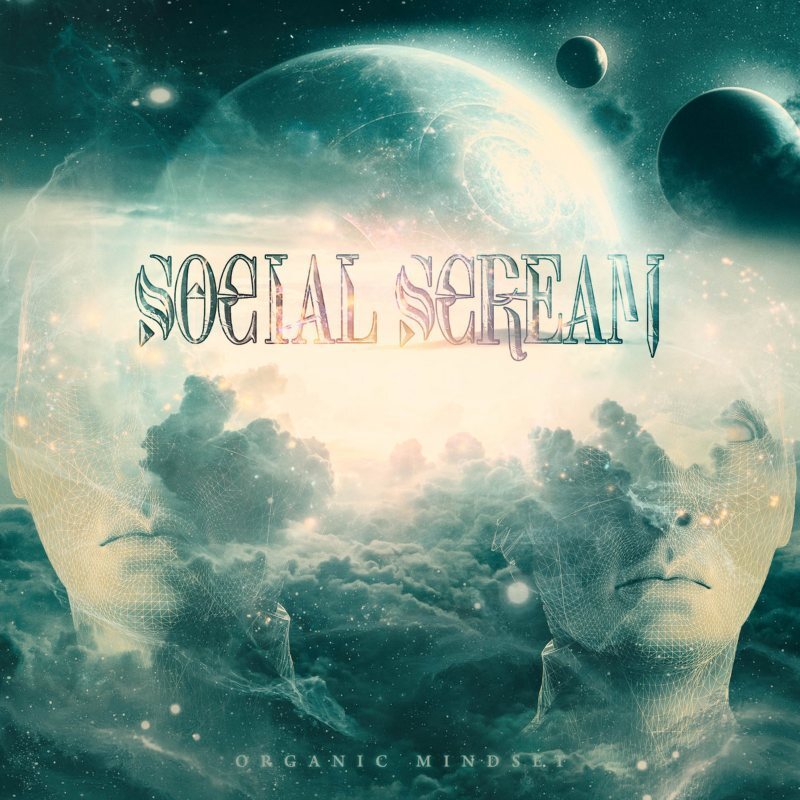 3. Label or DIY and why?
Nowadays even if you have a label to release your music you need to do certain things DIY or have other associates for booking, promotion etc.As a band we prefer to release our music through a record label in order to have a better distribution and professional support with our releases.
4. Do you prefer Vinyl, Tape, CD or Digital Format and why is that?
Our generation growed up with CD's. As a listener I prefer CD's and when I'm out of home I prefer streaming services. But there are a lot of listeners who prefer the Vinyl and Tape format, so I hope in the near future to offer our albums on those formats also.
5. Which are your main influences (Favourite Artists / Bands etc.)
Our main influences are the Metal scenes of 80's and 90's, especially the Heavy and Thrash Metal bands who established that sound. Besides that as listeners we listen to various things during the years that in a way may affect Social Scream's sound.
6. Which things, do you think, a Band should sacrifice in order to succeed? Have you ever sacrificed anything in your life for a better future of your Band?
I'm not sure if I'm the right person to answer about "commercial succeed" in music.About "artistic succeed" I think the most important for a band/artist is to know what he wants from his art, then to know or be positive to learn and find the path.
Sacrifices are part of the process and how big are may be depends on the priorities that each one have. As a band since we are not living through music we make the small and everyday sacrifices in order to manage our time and financials and keep the band going.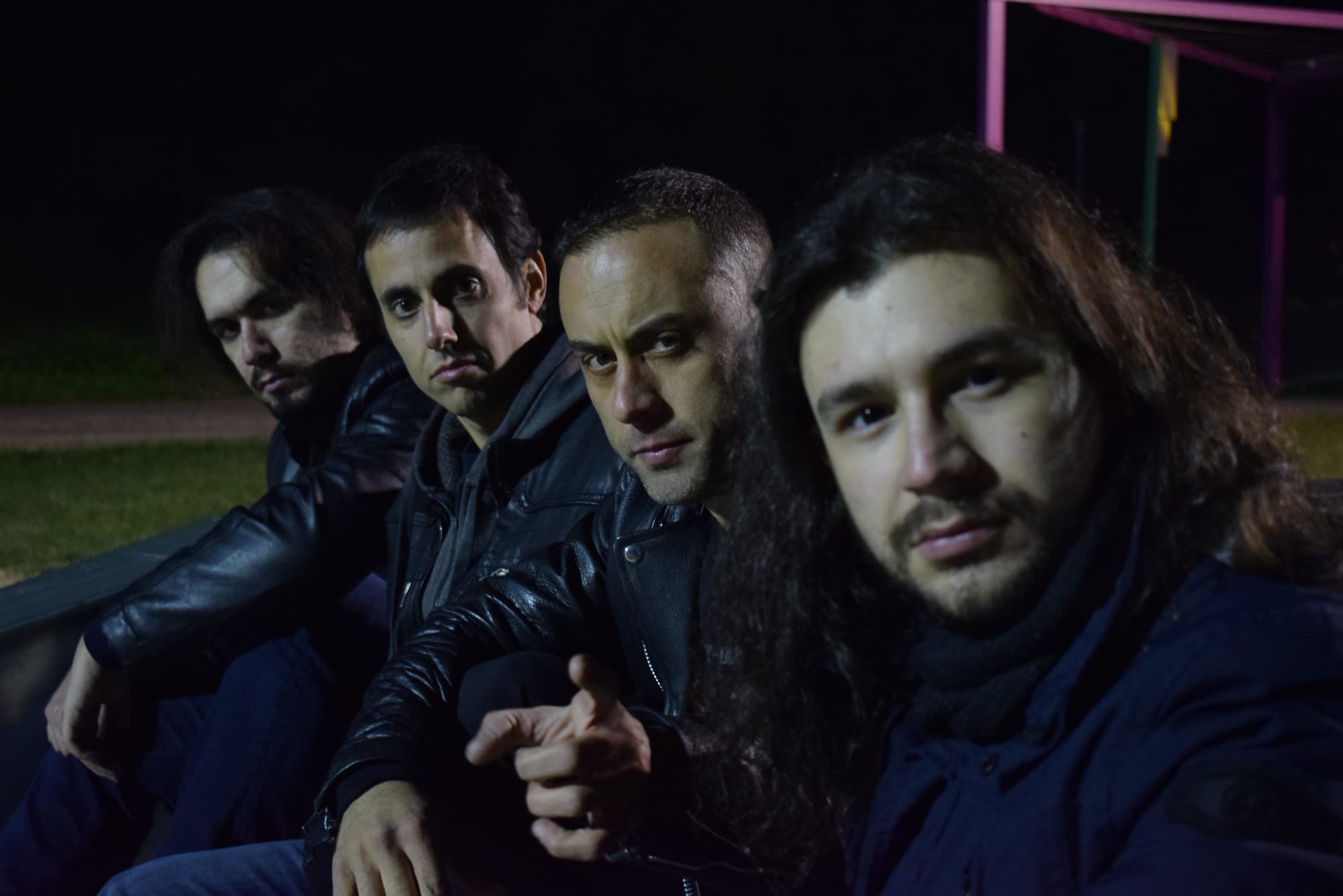 7. Describe your ideal live show as a performance Band. Have you already experienced that?
An ideal show is the one who have a very good interaction between band and audience. Especially in Metal this is very important. The 1st show we did in our hometown Sparta after 2 years pause was very special and I remember this interaction with the crowd, since a lot of people knew us personally and they knew how much we love what we do.
8. Which attributes, do you think, that a new Metal Band should have in order to gain identity and be unique?
The most important is to know the roots of Metal but in the same time not sound generic or copying the roots and patterns of the sound. This is the most difficult thing in today's Metal because everything has played and the classic period of this music have passed. So you should find a way to provide something fresh and original inside the borders of this sound.
9. Do you believe that Bandcamp and other Digital Platforms help the new Metal Bands? Which, do you think, is the ideal way for a Band to promote its work?
Bandcamp and all digital platforms help a lot. Especially bandcamp due to the fact that someone could buy your merch easy and safe. Music promotion is a very wide field and how deep you wanna go depends on your goals and the financial investment you wanna make for your band.
10. Tell us a few things about the New Underground Metal Scene in Greece (Bands, Fanzines, Webzines, Metal Clubs etc.)
The Underground Metal scene in Greece is huge! There are bands for every Metal genre who offer quality releases. The only magazine that still release each month since 1984 is Metal Hammer but there are many fanzines, webzines, Youtube channels that are engaged with Metal music. If you looking for the core of Metal scene in Greece you should visit the center of Athens near Exharhia square. There you could find many Metal record stores/Metal labels, Metal clothing stores and Metal/Live clubs. Also cities like Thessaloniki, Volos, Larissa, Agrinio have active metal scenes with many bands and concerts.
11. What are your future plans?
Right now we promote our latest album "Organic Mindset" and we looking forward to start play live after coronavirus situation. Next year we are going to release a 2 CD combination with re-recorded versions of some of our old tracks. Also in the near future we are going to release one videoclip for the song "Truth Divider" and a special live performance at a TV Music Show.
12. Thank you very much for your time & Keep up the good work! The closure is yours.
Thanks for the invitation! Don't forget to check our latest album "Organic Mindset"! Stay Heavy!
By Steve the Filthy Dog.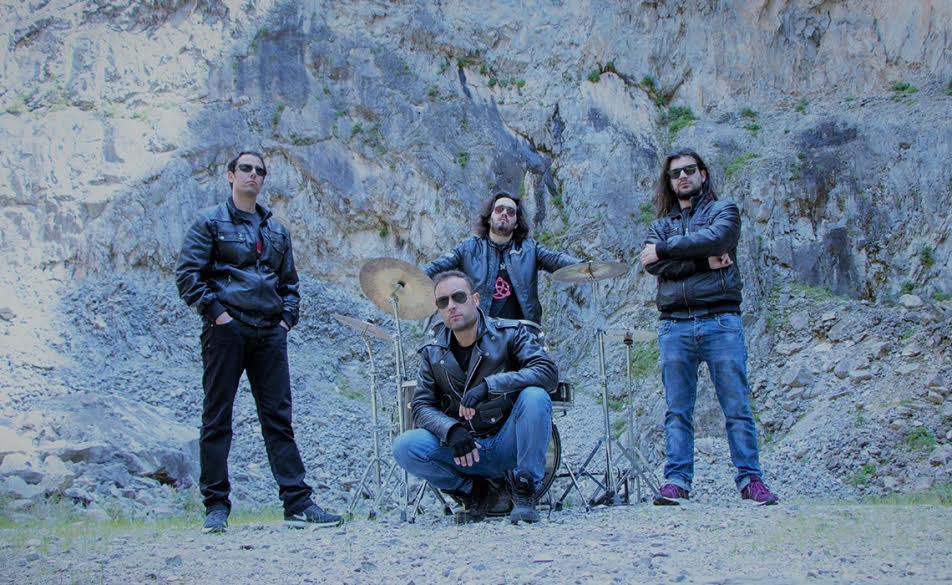 SOCIAL SCREAM CONTACT:
https://www.facebook.com/SocialScream/
https://www.instagram.com/socialscreamofficial/
https://social-scream.bandcamp.com/
https://www.youtube.com/channel/UCqCnippQ4oKHzY1rm_52ieA
https://www.metal-archives.com/bands/Social_Scream/3540384773