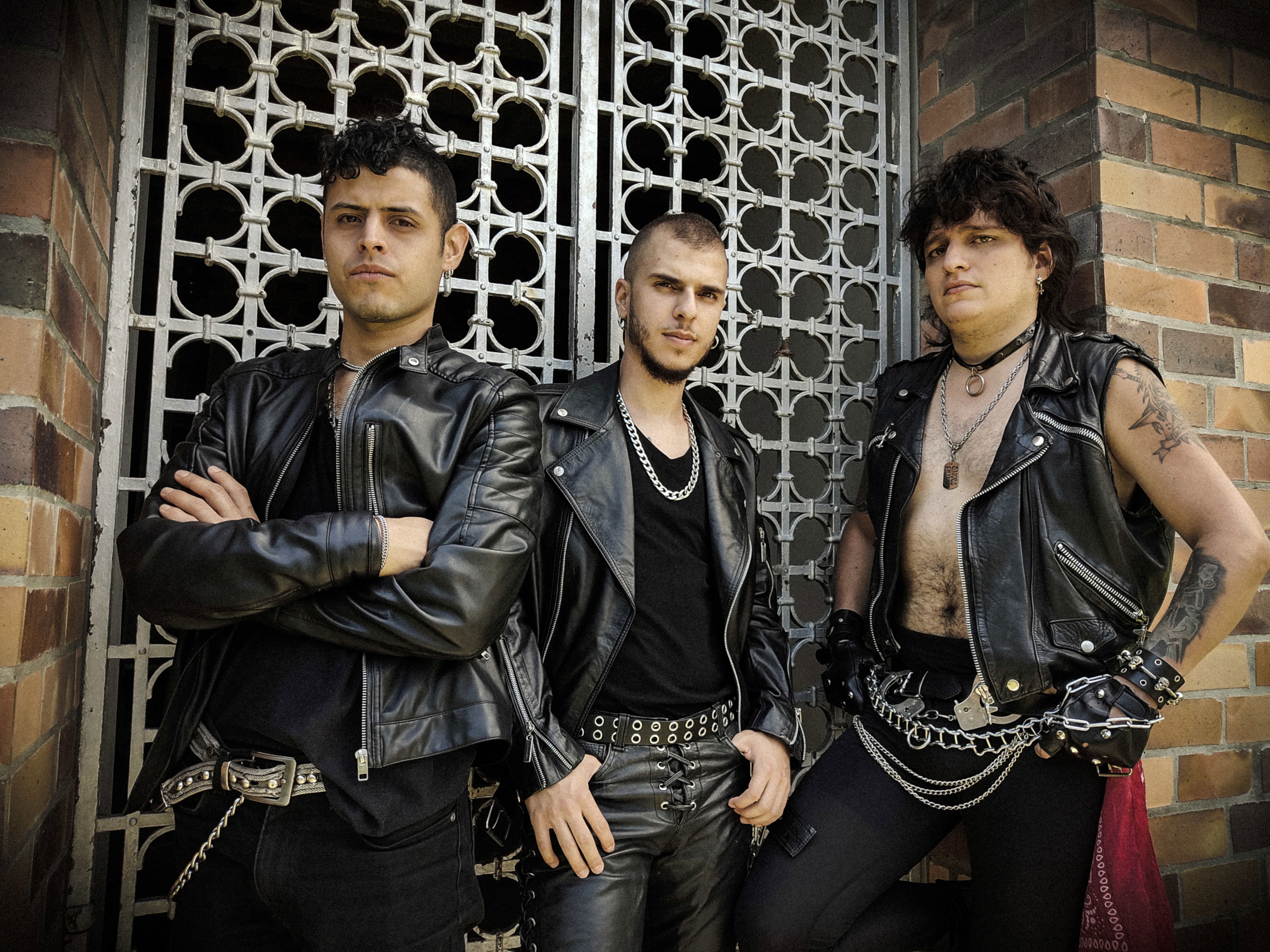 !!!COLOMBIAN METAL ATTACK!!!
Welcome to the FILTHY DOGS OF METAL Webzine.
Tell us a few things about SNOWBLIND (Members, Starting year etc)
Snowblind's members are:
Juan Pablo Velez (Voices/Lead Guitar)
Mark Noize (Bass guitar and chorus)
Andres Laverde (Drums)
Snowblind was formed on 31 October, 2015. Currently Snowblind is working with Rata Mutante records from the hand of Esteban Mejía Revenge's vocalist.
You have recently released your album "Breakin´ Out". What is the Feedback from your audience as well as from the Press?
Really, the feedback from both parts have been positive, nowadays the diffusion has grown a lot in comparison with some years ago, we can say that ''Breakin' Out'' has allowed us to open doors not only in national audience and press, but also on international audience and press.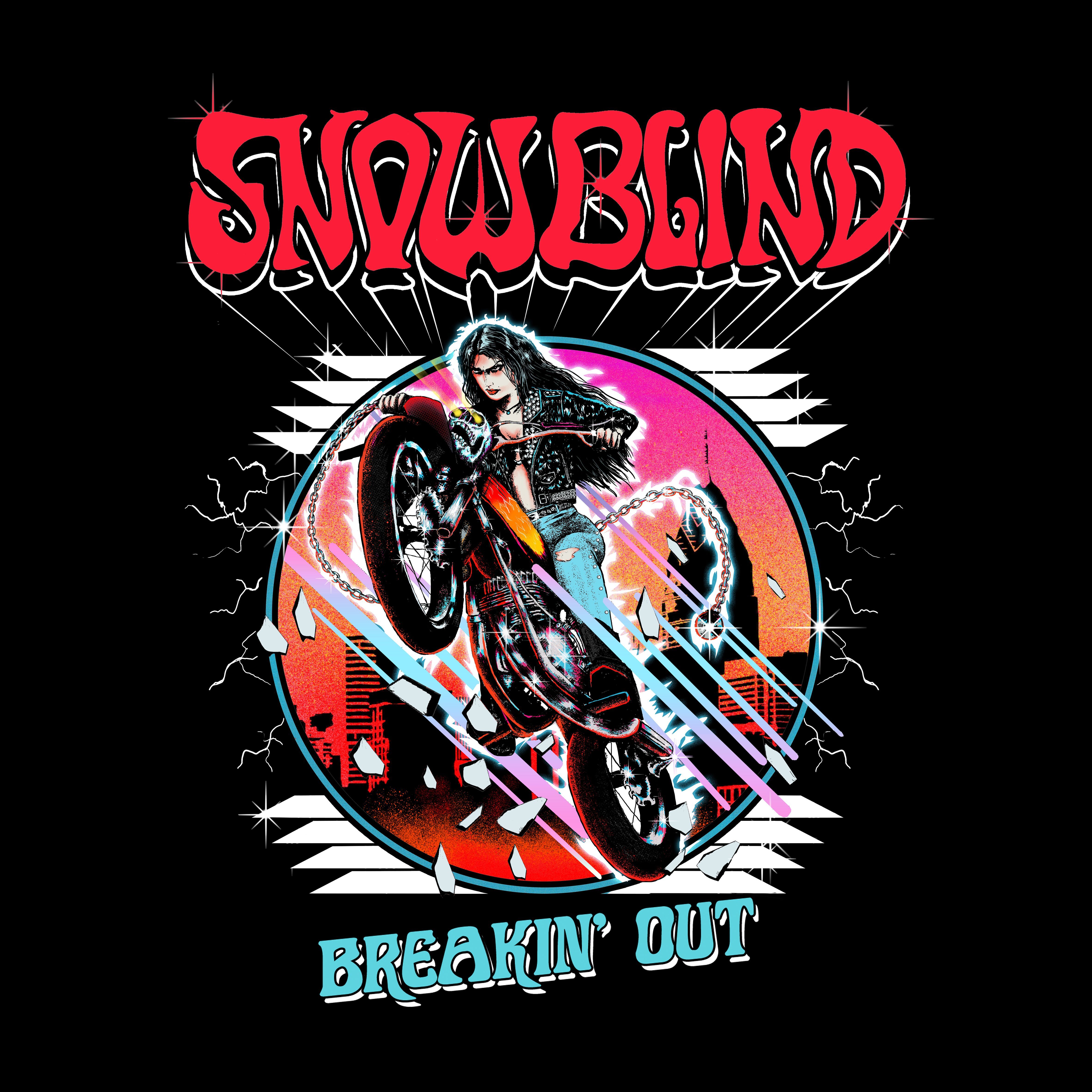 Label or DIY and why?
We had an experience with DIY way to make all the production of our first album "Riding High" really we are proud for this, but now with the support of Rata Mutante Records for "Breaking Out" production we have realized that the impact has been much greater, the diffusion has been greater too and the audience has grown a lot. We consider that both are great but label always will be so better than other ways.
Do you prefer vinyl, tape, CD or digital Format and why is that?
We consider that all of those formats are important, we don't prefer a specific format to present our music, each one have its advantages and disadvantages but taking into account that nowadays the digital format is the easier way to spread our music, we are always trying to move the digital content, Nevertheless the other formats mentioned are very important to people who really appreciate the physical format to keep it on their collections.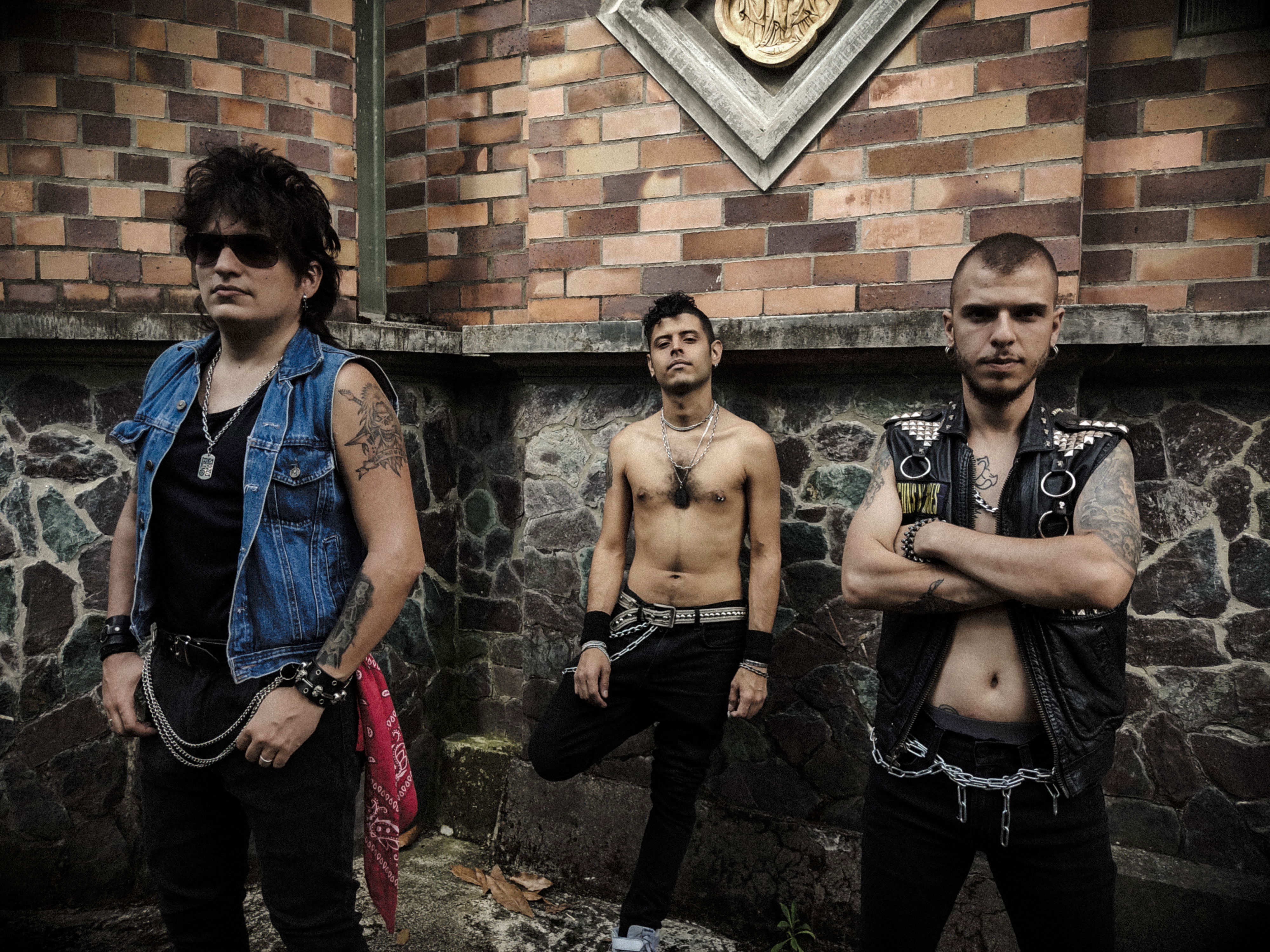 Your music style is heavy metal. Which are your main influences (Favorite Artists / Bands etc)
Each one has their own influences, really Snowblind is a combination of all of these, for example Pablo Velez has a preference for 60s and 70s heavy metal with bands such as Black Sabbath, Budgie etc, Mark Noize has an 80s heavy metal influence with bands such as W.A.S.P, Motley Crue, Def Leppard, Poison etc and Andres Laverde has a NWOBHM influence, so in the composition time we have a lot of ideas to mix and become them in what our audience can listen currently.
Which things, do you thing, that a new heavy metal band should sacrifice in order to succeed?
We think 'the time' is the most important thing to sacrifice in order to succeed, 'cause you have to dedicate more time than you have. It's so difficult when you have a lot of things to do apart from your music, your job, your studies and spend time with your family, sometimes we've all had hard times with our personal activities to achieve the objectives of the band, but fortunately those things have never gotten out of hand.
Describe your ideal live show as a performance band. Have you already experienced that?
The ideal show for us is a full of people show with a great stage where lights and smoke can be part of the performance, but taking account the most important point 'A good sound', 'cause doesn't matter how shocking can be the stage if you don't have a good sound.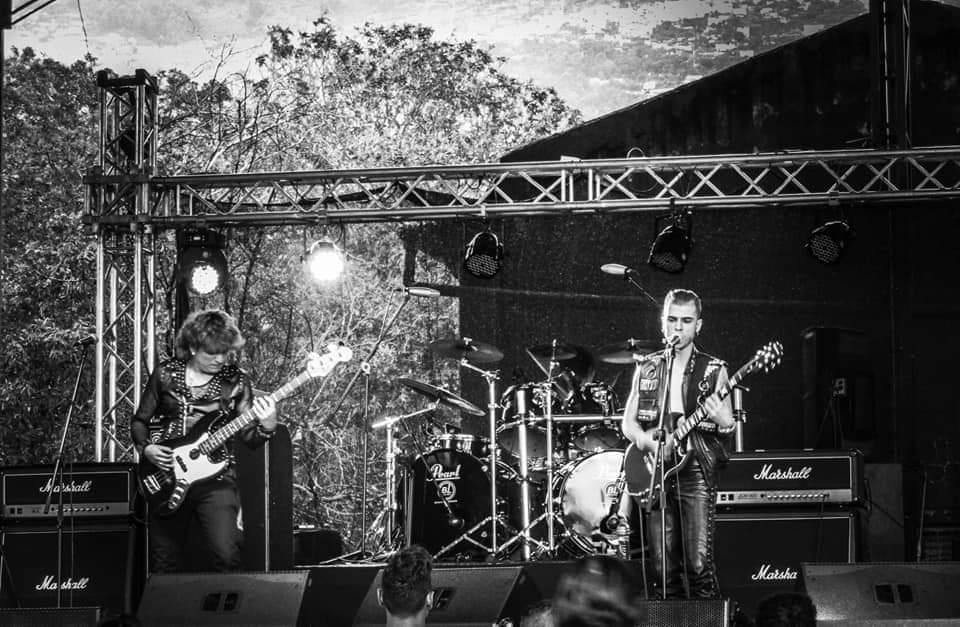 Which attributes, do you think, that a new heavy metal should have in order to gain identity and be unique?
Nowadays some new heavy metal bands have a similar sounds and styles, they are taking to their compositions contemporary sounds, leaving behind the Old School style. We think that if you keep the old schools style into your music, you have more opportunities to get an identity.
Do you believe that Bandcamp and other Digital Platforms help the new Heavy Metal bands? Which, do you think, is the ideal way for a band to promote its work?
Of course, all the digital platforms help whatever kind of music, here the most important aspects are, How the band use these platforms? What use do they give it? or, how organized can be each band with its productions? Indisputably the ideal way to promote the bands work is playing in concerts, but we all know how difficult is the world's situation currently, it's hard to play in concerts, so much so that digital platforms and the social networks could be a good way to promote the bands work.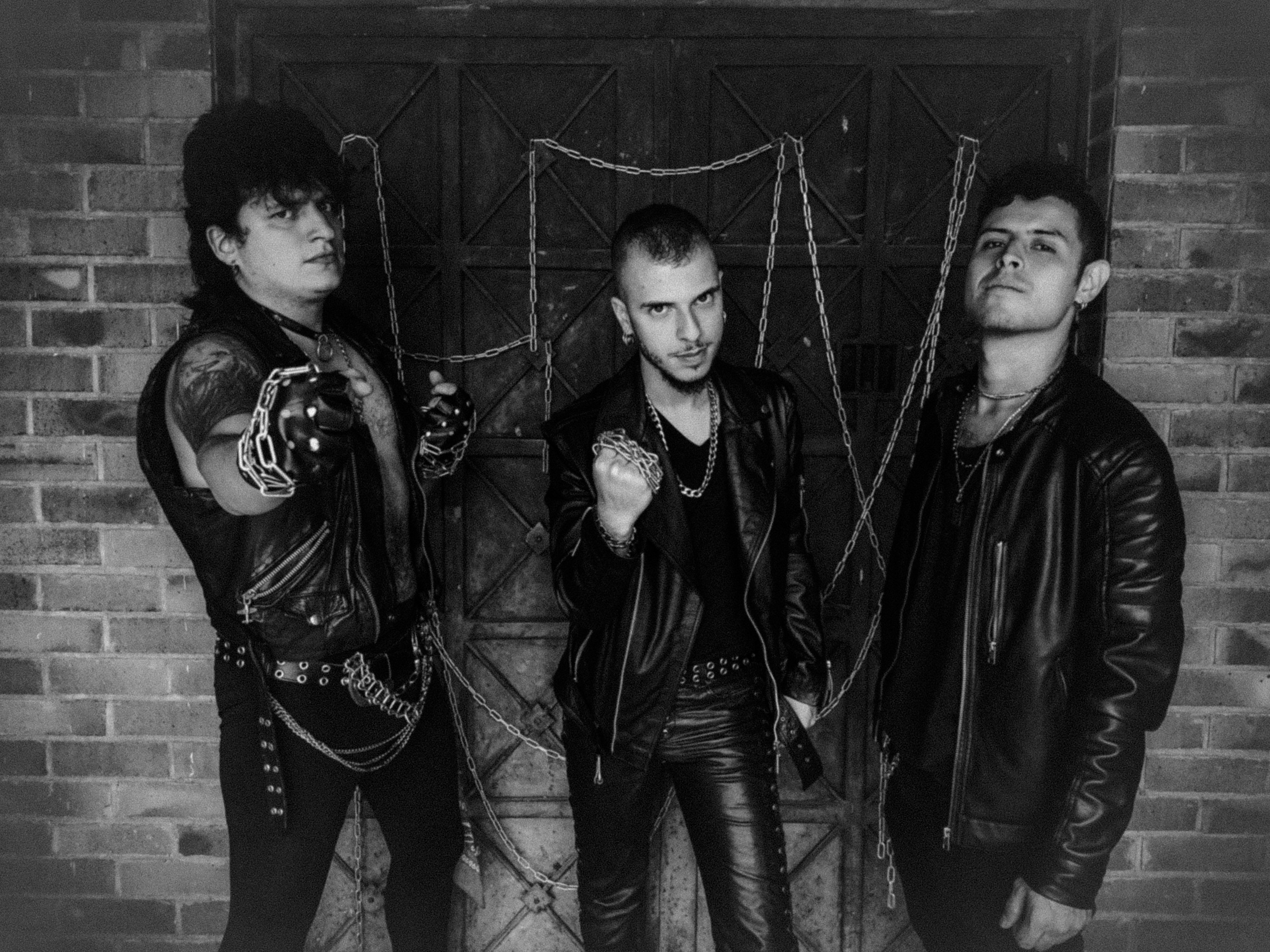 Tell us a few things about the new Underground Metal Scene in Colombia (Bands, Fanzines, Webzines, Metal Clubs etc)
We can't talk about underground Metal Scene in Colombia when we are talking about heavy metal, generally the underground bands in Colombia are Black, Thrash, Death metal bands That by the way can be a great metal bands and quite recognized nationally but the heavy metal bands here are always disposed to cross frontiers and reach all corners of the world. Colombian metal bands are always like brothers, here we support each other mutually and generate dissemination of our material in all possible ways, in recent years Colombia has seen grow a lot of great metal bands but not going far, we want to mention some bands from here Medellin city such as: Diamond Chazer, Steel Hammer, the Preacher etc, and bands which have a great trajectory such as: Nightmare, Revenge, Witchtrap etc, anyway we all work together like metal friends! Talking some about metal clubs, the current world situation forced to close several establishments nowadays some of them are trying to grow again after a hard time.
Do you know about anything about the Hellenic Metal Scene?
Really, we don't know a lot about Hellenic Metal Scene, but the little we know is that the Hellenic Metal Scene hosts a number of metal bands that was defined by an embrace of traditional heavy metal riffing and elements of Greek folk music.
What are your future plans?
Our future plans are firstly, keep spreading our second full-length called 'Breaking Out' and play in concerts at both national and international levels, continue with our compositions for a third album, make video clips to support the second album's tracks and make our new album in a different special format either Vinyl or tape and continue making heavy metal to reach all the corners of the world.
Thank you very much for your time & keep up the good work! The closure is yours.
We want to thank you for make us participants of this interview, really we are very happy to see you are satisfied with our work, we promise you that there is Snowblind for a long time, and we'll continue making Heavy Metal from our hearts to all of you, until next time! Keep On Rocking!
By Steve the Filthy Dog.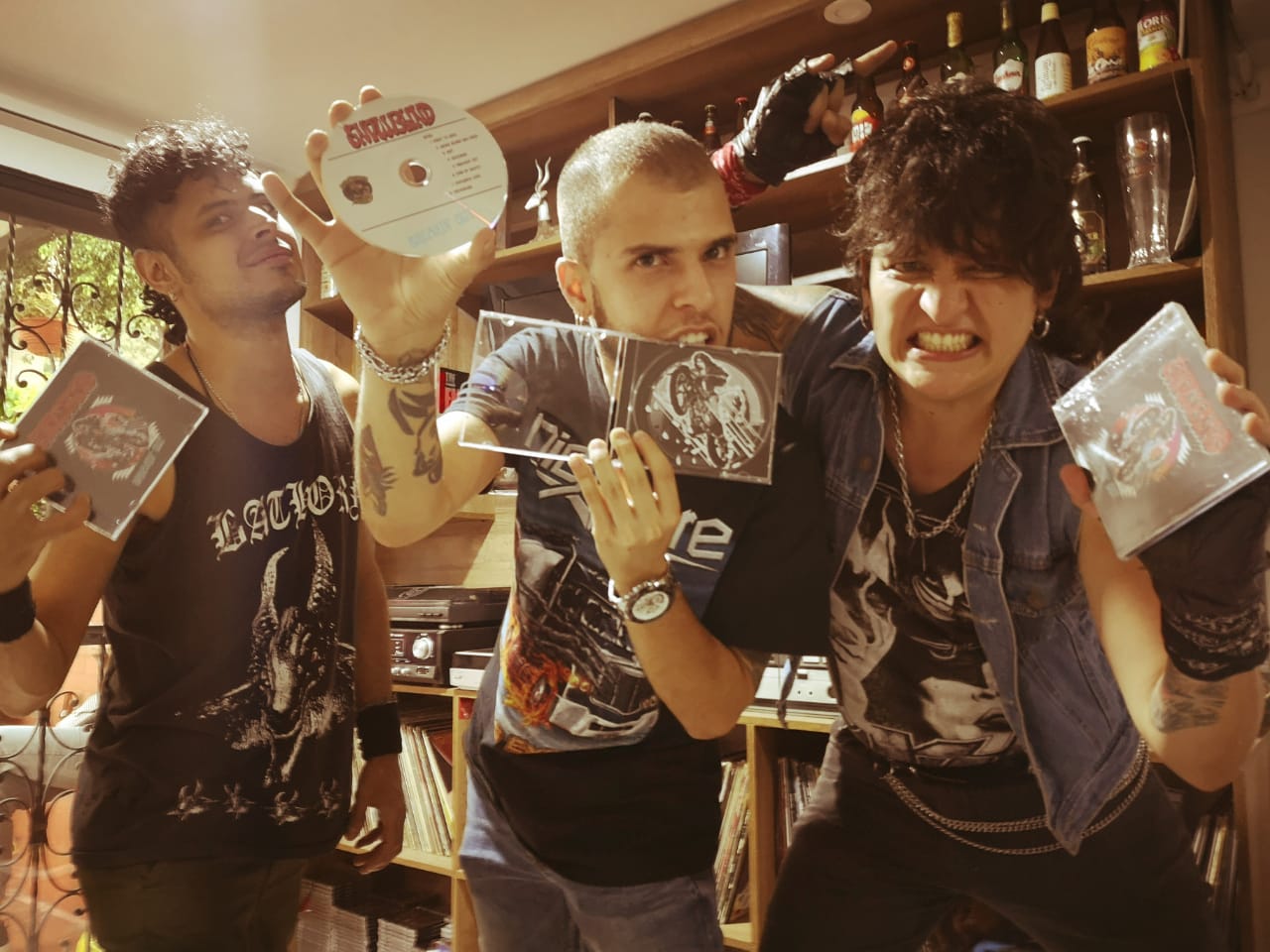 SNOWBLIND CONTACT:
https://snowblind-hardnheavy.bandcamp.com/
https://www.facebook.com/SnowblindHeavyMetal
https://open.spotify.com/artist/33vPr7EzcHABYZTkWe6ic2