!!!SPANISH HEAVY METAL!!!
We had a conversation with SLOWBURN.Enjoy!
Welcome to the FILTHY DOGS OF METAL Webzine.
Hello. I'm Serra from SLOWBURN. Thank you for the interview!
1. Tell us a few things about SLOWBURN (Members, Starting Year etc).
I started the band in 2015. We were musicians coming from other bands so the things in the beginning were really slow.
Now the members of the band are.
JC Warrior - Vocals (also in Metal Legion)
Mario Cano - Guitars (ROAR, Thrash Metal)
Miguel Coello - Guitars (AGRESIVA, Power/Thrash Metal)
Jorge Serrano - Bass (RANCOR, Thrash)
Jorge Sαez - Drums (RANCOR, Thrash)
We all came from Thrash bands so we wanted to do a more classic Heavy Metal sound.
Σscar, one of the founder members who recorded "Rock 'N' Roll Rats" has recently left the band. In his place we have Miguel Coello, lead guitar and leader from AGRESIVA.
2. You have recently released your new album ''Rock 'N' Roll Rats''. What is the Feedback from your audience as well as from the Press?
It is a bit early to say because at the moment the album has not been officially released. The reviews from press are mostly positive and our first advance from the record, "Clever Than You" was quite surprising for many people.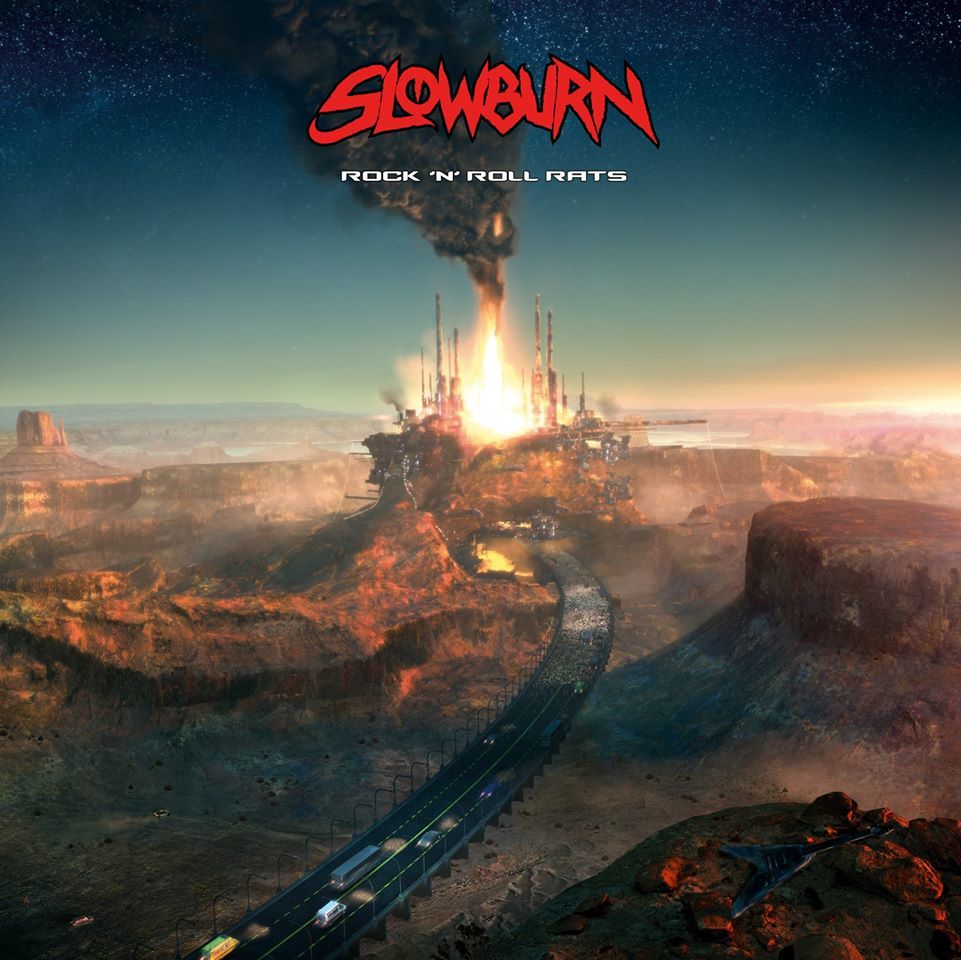 3. Label or DIY and why?
Nowadays it is very difficult to work without any of them! All kind of help is really important. We are working with two labels (FIGHTER Records for CD) and CLIFFORD STEEL (Vinyl) and they could help a lot, but the band needs to make so different jobs that are not only related to music. For that reason the help of Labels or management can be very positive. The band must work and put effort in other things apart from music. Being in a group forces you to do many different things besides knowing how to play
4. Do you prefer Vinyl, Tape, CD or Digital Format and why is that?
Personally I started to buy music in 90s so the main format that I have is CD. We have opted for the vinyl release because we really like that format and for many music collectors is the main format. We also had CD. We can't deny that digital format makes things easier to everybody in order to listen music. We are in 2020...! I'm not so much into the tape thing, but seems to be a cheap and cool way to make a music collection.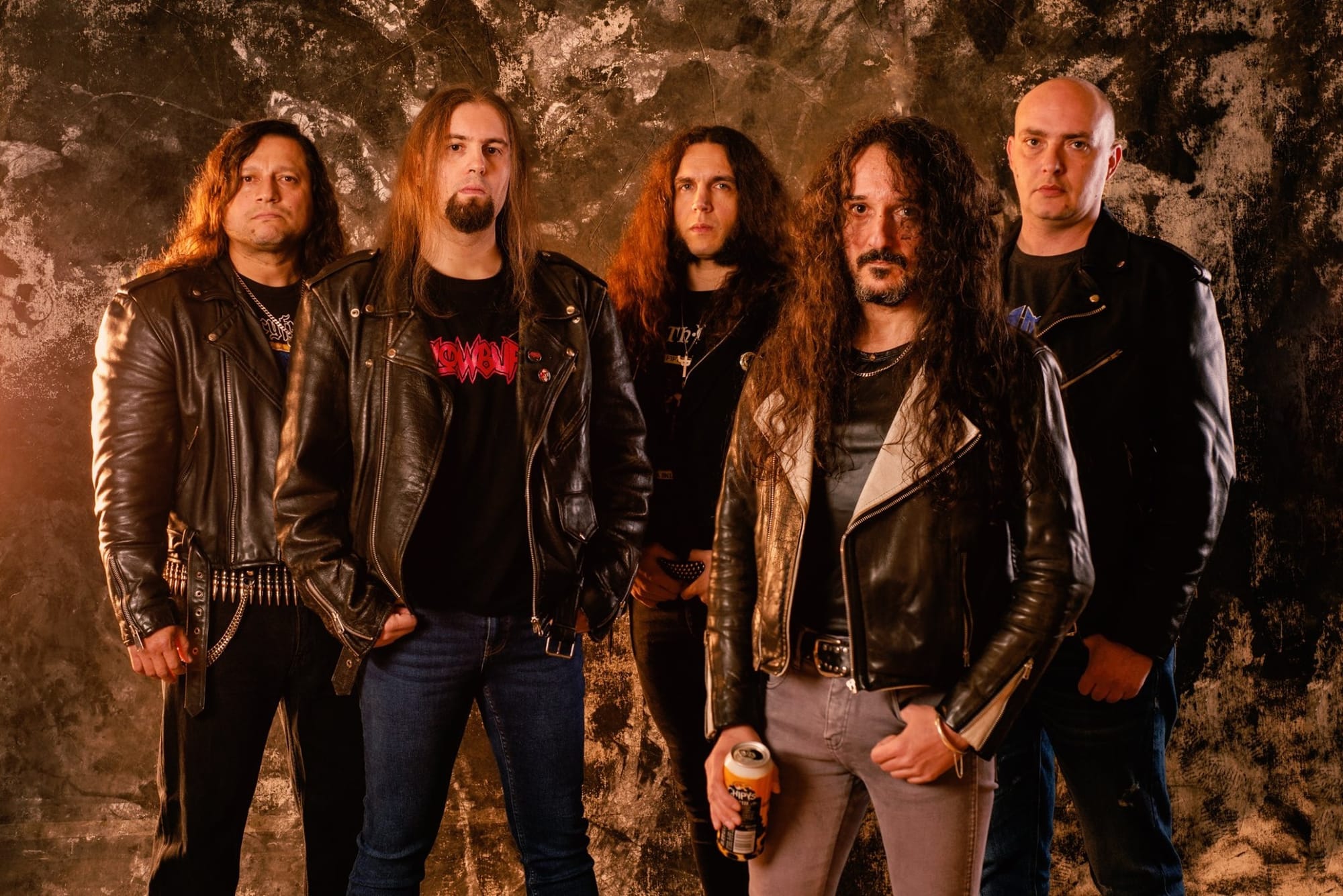 5. Your music style is Hard 'n Heavy Metal. Which are your main influences (Favourite Artists / Bands etc.)
Our style goes from 70 classic rock to all kinds of 80s Metal. Our music is based on intricate guitar riffing with clean vocals. We care so much about and organic sound with real drums. Guitar soloing is very important as well!.
Some songs sound more NWOBHM and others have more American sound. You can recognize Maiden, Black Sabbath, Accept, Riot, Lizzy Borden, DIO... Some critics mention bands like MALICE, UFO, ARMORED SAINT or ICON. I really like when audience identifies such amount of different influences in our music.
6. Which things, do you think, a Band should sacrifice in order to succeed? Have you ever sacrificed anything in your life for a better future of your Band?
First of all every band has to stay in rehearsal room for a while. So, time and effort are the two main sacrifices to do. After that, it is important to sacrifice a bit of egos and personal preferences to make it work for everybody. All members must go in the same direction... It is impossible to do it without that. We all sacrifice our time and money, but we love to play and it's what we do the best.
7. Describe your ideal live show as a performance Band. Have you already experienced that?
The ideal show is when the audience gets into your music singing the songs, headbanging etc etc... That can happen in small venues or in a festival with a great sound and a big set of lights. We all like the stage comfort of good equipments and clear sound for the band, but if the audience don't react to your music it doesn't worth it.
8. Which attributes, do you think, that a new Hard 'n' Heavy Metal Band should have in order to gain identity and be unique?
First of all: the songs... But this is a common thing in all styles of music. For eighties Metal in particular having a great singer and a virtuoso lead guitar can make the band stand out. Rock and Metal are quite mature genres, so it is almost impossible to have a unique sound. Because of this I prefer to mix a large amount of influences than only sound like two popular bands. But that is my opinion, now there are very popular bands that emulate sounds that are really well known for every metal fans.
9. Do you believe that Bandcamp and other Digital Platforms help the new Hard 'n' Heavy Metal Bands? Which, do you think, is the ideal way for a Band to promote its work?
I really don't know. There is so much going on the Internet and that can be confusing. We don't have the time to know and enjoy so many cool new bands that are active now. All of this Digital Platforms allows you "to exist for the audience" but you need something more to stand out. Probably the best way to promote a band is by doing live shows, at least is the funniest for the musician!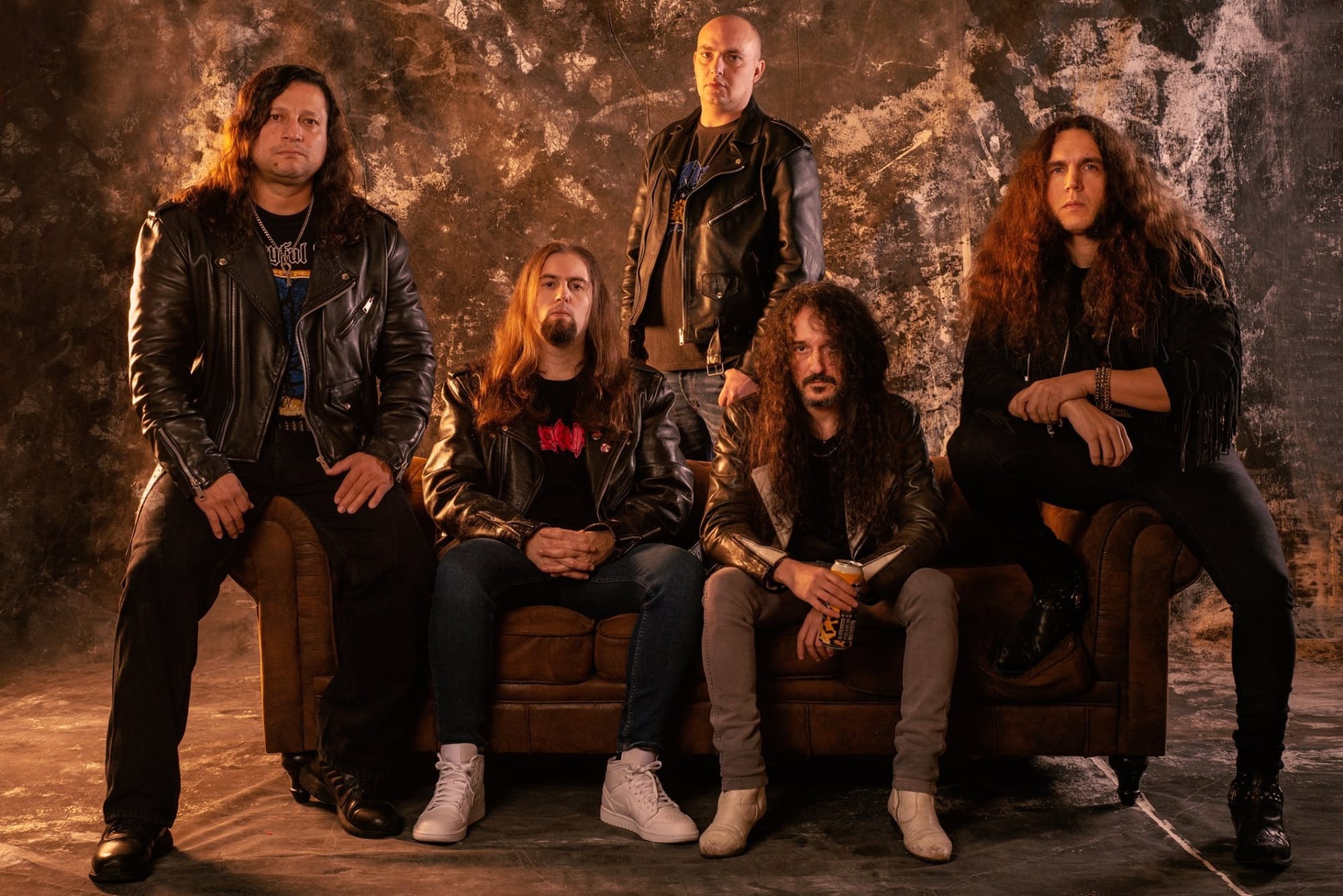 10. Tell us a few things about the New Underground Metal Scene in Spain (Bands, Fanzines, Webzines, Metal Clubs etc.)
The underground scene in Spain (I speak mostly for Madrid) has been active for more than ten years. We have bands well known in Europe like Angelus Apatrida, Witchtower, Frenzy, Hitten, The Wizards and some others who couldn't continue like Leather Heart, SteelHorse or Lizzies... Le me mention my other band Rancor, (we have been playing Thrash since 98), Roar, Agresiva and many more. Pounding Metal Union club from Madrid it also well known, the annual fest is a very cool event that any Metalhead should know. We have also Espectros in Murcia and MetalCova in Barcelona and some others too. The traditional metal scene in Spain is very underground compared to other places in Europe, that's my impression. We are fighting for it of course! I miss better concerts halls in my city, we have lost some very good places to do small concerts in the last years.
11. Do you know anything about the Hellenic Metal Scene?
I'm not an expert! Rotting Christ and Suicidal Angels are international bands. I've seen live bands like Witchcurse & Sacral Rage (I enjoyed very much their show on PMF). As far as I know the greek traditional metal bands sounds very pure and epic, one example is BattleRoar. Another band that I will see this year is Dexter Ward. Slowburn playing in Up The Hammers fest would be great!!
12. What are your future plans?
Search for concerts and promote our album. I had more music that would work for Slowburn but now it is very soon... First of all is enjoy our first album and play live.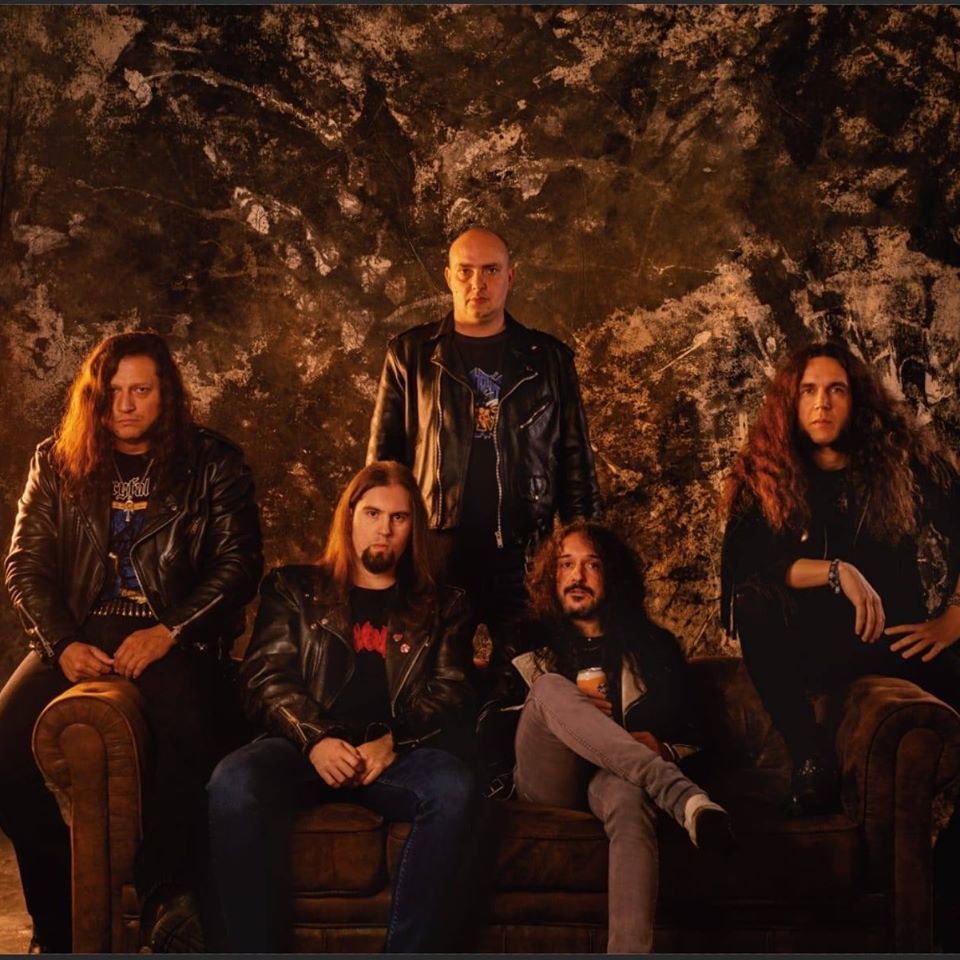 13. Thank you very much for your time & Keep up the good work! The closure is yours.
Thank you very much for the interview. Please check out our social media sites to support the band:
www.facebook.com/SlowburnHeavyMetal/
www.instagram.com/slowburnheavymetal/
If you like 80s Metal with some 70s flavour, killer guitar riffs and a pure organic sound, "Rock 'n' Roll Rats" is your album.
Photo credit: Antonio Sicre
By Steve the Filthy Dog.