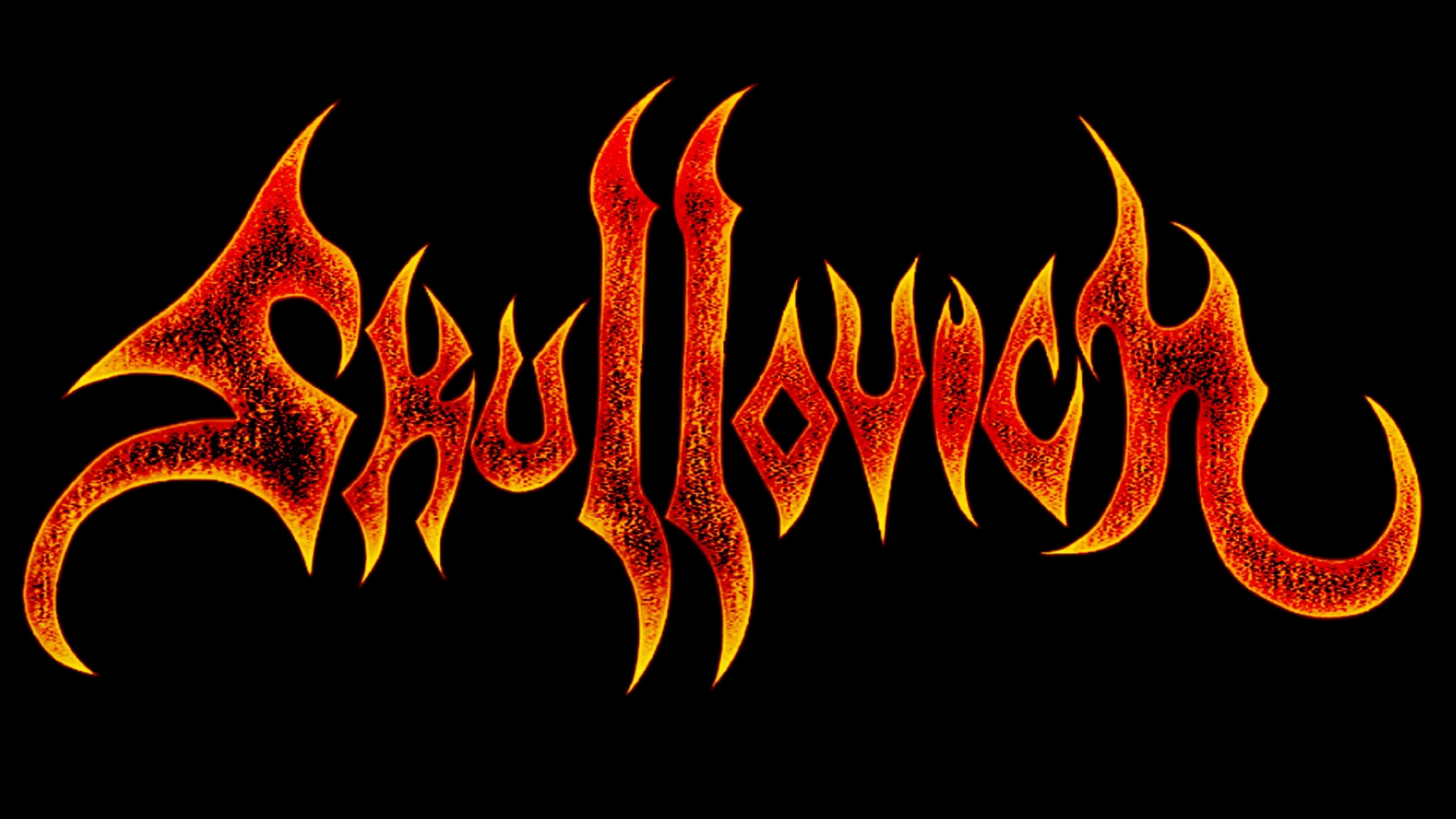 !!!THRASHING SORCERY FROM THE DUNGEONS OF PHILADELPHIA!!!
We had a conversation with Chevy (Guitars/Bass/Vocals). Enjoy!
Welcome to the FILTHY DOGS OF METAL Webzine.
Tell us a few things about SKULLOVICH (Members, Starting Year etc).
Skullovich has been an on-and-off project of mine since the early 2010s, jamming with friends from high school, but was not officially formed until 2019 with Tyler Melton! Right now it has been just the two of us, with myself taking over guitars, bass and vocals, and Tyler on drums. We have been building up a full lineup for playing shows soon, which we plan to announce soon!
You are going to release your new demo ''Demo II''. Tell us a few things about this project.
Demo II continues right off from the first demo. Our opening track, "Keeper of Fate," was actually written in 2019 but wasn't featured on the original demo tape. In Summer 2021 we got back together after quarantine was pretty much over to rewrite some of the tunes. We really wanted to up our game in the writing department. Each song on here represents our core themes: Power, Speed, and Death! "Keeper of Fate" is new territory for us, where we get to explore more melodies. Our second track was written during a time when I had Candlemass on all day, so lyrically and musically it's pretty doomy, but still quite aggressive! "Death Dealer" is our fastest tune yet and made to get the circle pit going!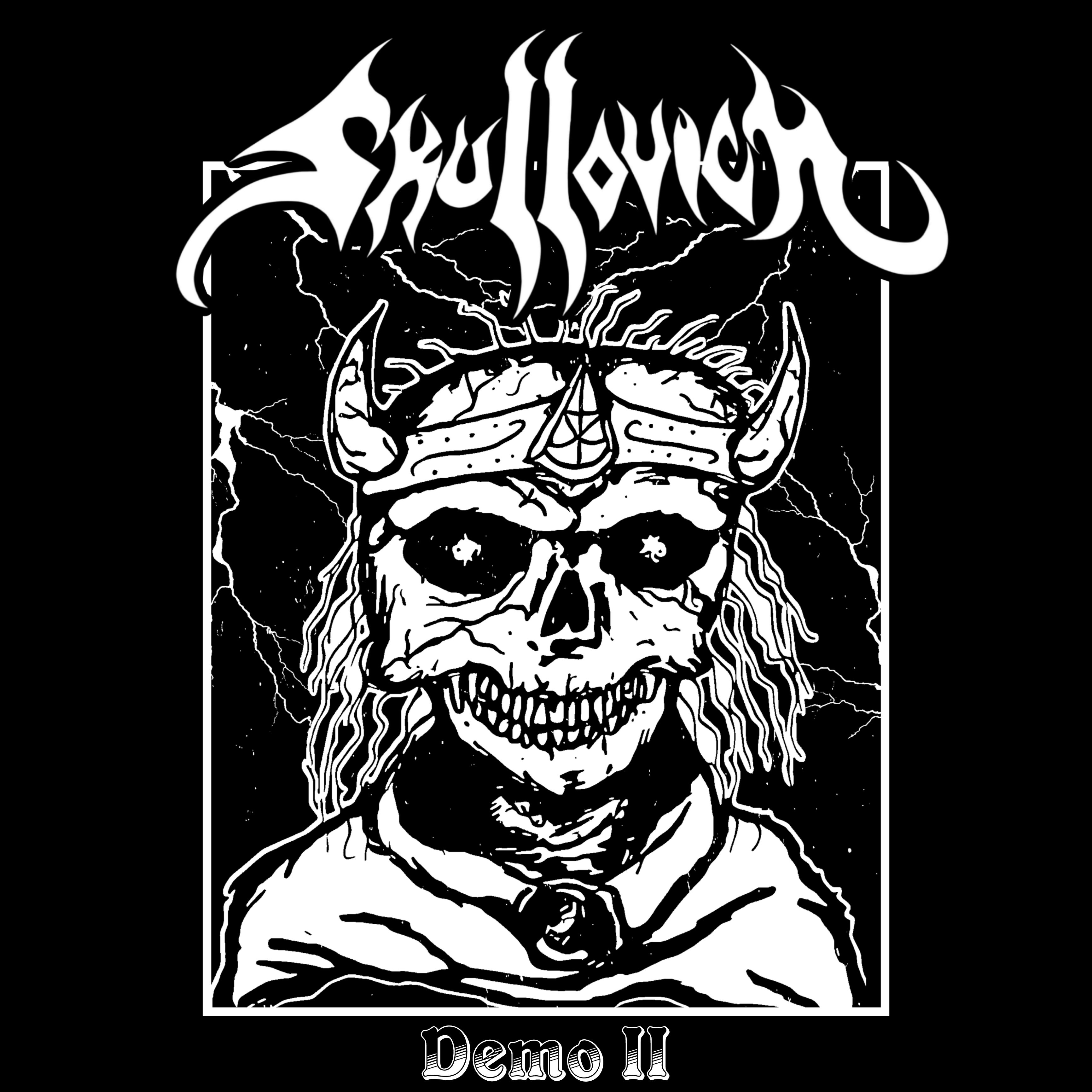 Label or DIY and why?
Though it's a dream to be featured on a big label, we're content going DIY since we have full control over what we do. No one but ourselves can really tell us what to do with our direction. The only issue with DIY is that funding can be quite expensive and challenging, especially when we're both just starting out. At the end of the day, both have their pros and cons and neither is better than the other.
Do you prefer Vinyl, Tape, CD or Digital Format and why is that?
We're both heavy on having physical media as we feel it's the best way to support a band. When we're home, we're always spinning our records and tapes, and probably annoying the neighbors, haha! Digital is really good for when you're always away from home though, like I'm skateboarding to and from work daily, jamming along to whatever I've recently bought on Bandcamp… or when Tyler and I meet up for practice, I'm usually on DJ duties on the ride to our rehearsal space. That's a huge convenience for both of us.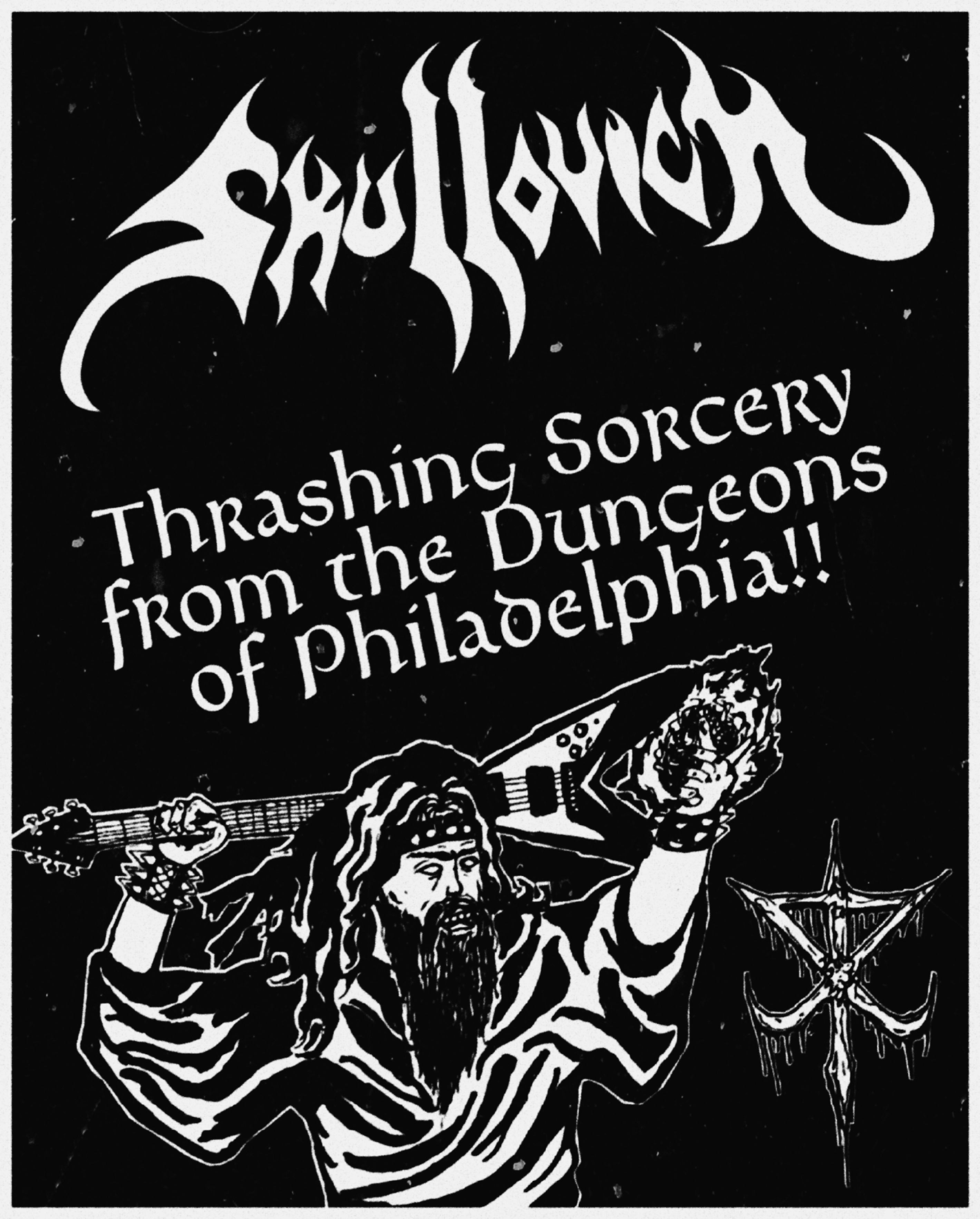 Your music style is Heavy/Thrash Metal. Which are your main influences (Favourite Artists / Bands etc.)
Our biggest musical influences for this band are definitely classic acts like Slayer, Cirith Ungol, Candlemass, with Ronnie James Dio's lyricism being a massive influence on what I write. We're also big fans of new metal bands out there today, like Vulture, Mystic Storm, and Enforced, but there's definitely a splash of influence from classic video game soundtracks too, like Castlevania and Megaman. Our goal is to combine aggression with melody. You can hear that Tyler draws a lot of influence on his drumming from melodeath and 90s groove metal, which I dig a lot and adds more charm to our overall sound!
Which things, do you think, a Band should sacrifice in order to succeed? Have you ever sacrificed anything in your life for a better future of your Band?
Though both of us have each other's backs, we've had to sacrifice our own mental health and comfortability just to practice our craft. Whatever life throws at us, we aim to overcome and make us stronger, and in the end, provide inspiration to lay down some killer tunes. I've been trying nonstop to get Skullovich to come to fruition, and thanks to our comradery, we think it's paying off to see more growth for our future!
Describe your ideal live show as a performance Band. Have you already experienced that?
Our ideal live show is when you can see how into the music the crowd is, and of course, not letting any distractions keep us away from giving 110%. From headbanging and moshing, to cheering and bantering, we were grateful to experience this in our old death metal band, Harrøwing. We haven't played a live show with this band yet, but we're confident we can accomplish this all again in the future together!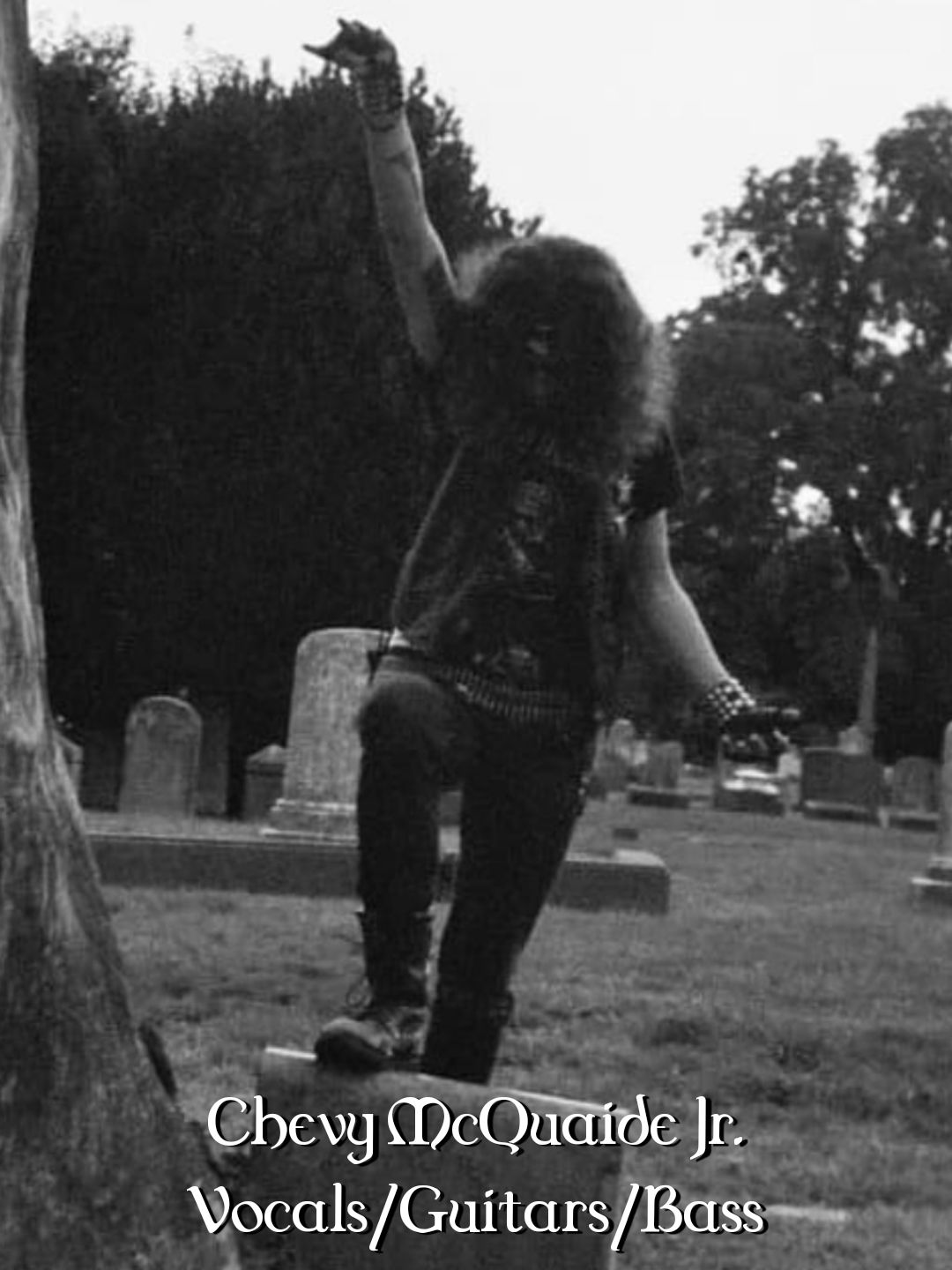 Which attributes, do you think, that a new Heavy/Thrash Metal Band should have in order to gain identity and be unique?
New bands need to stop sounding like their own favorite bands and forge their own sound. Bands in the 80s back then looked up to bands from the 60s and 70s, and they sound nothing alike, but you can definitely hear the influences. As much as we love Slayer, we don't want to sound like Slayer. Image is also equally important, whether it's how we dress or how we present ourselves to the online world.
Do you believe that Digital Platforms help the new Heavy/Thrash Metal Bands? Which, do you think, is the ideal way for a Band to promote its work?
Digital platforms are the BEST way to promote music right now because sometimes word of mouth just isn't enough. Some friends will say they checked your music, but really never actually clicked that link, so putting yourself on social media will help a lot. From developing a social media presence, to putting music out on Bandcamp or Youtube or whatever, it's all necessary in today's world. Of course, old-school ways like zines will always help a lot. Don't be afraid to network out to strangers online because being an asocial introvert will not help at all.
Tell us a few things about the New Underground Metal Scene in Philadelphia, Pennsylvania (Bands, Fanzines, Webzines, Metal Clubs etc.)
Oh man, Philly has VERY little heavy metal and thrash bands. It's all cluttered with grindcore and metalpunk that all share the same members in each band. We're both a bit of social hermits when it comes to the music scenes, but we personally dig the hell out of metalpunk bands here, and that's where you can probably find the best upcoming Philly bands that will go anywhere. That scene I imagine is our go-to for promoting our music too. If you're curious about general heavy sounding bands, I strongly suggest keeping Blazon Rite, Morgul Blade, and Traitor (their guitarist Brian Mikus actually recorded and mixed us) under your radar! Most shows here are either in bars or some DIY venue, which are great starting points for bands. The record stores here are also great hubs for networking, like Vinyl Altar and Sit & Spin Records.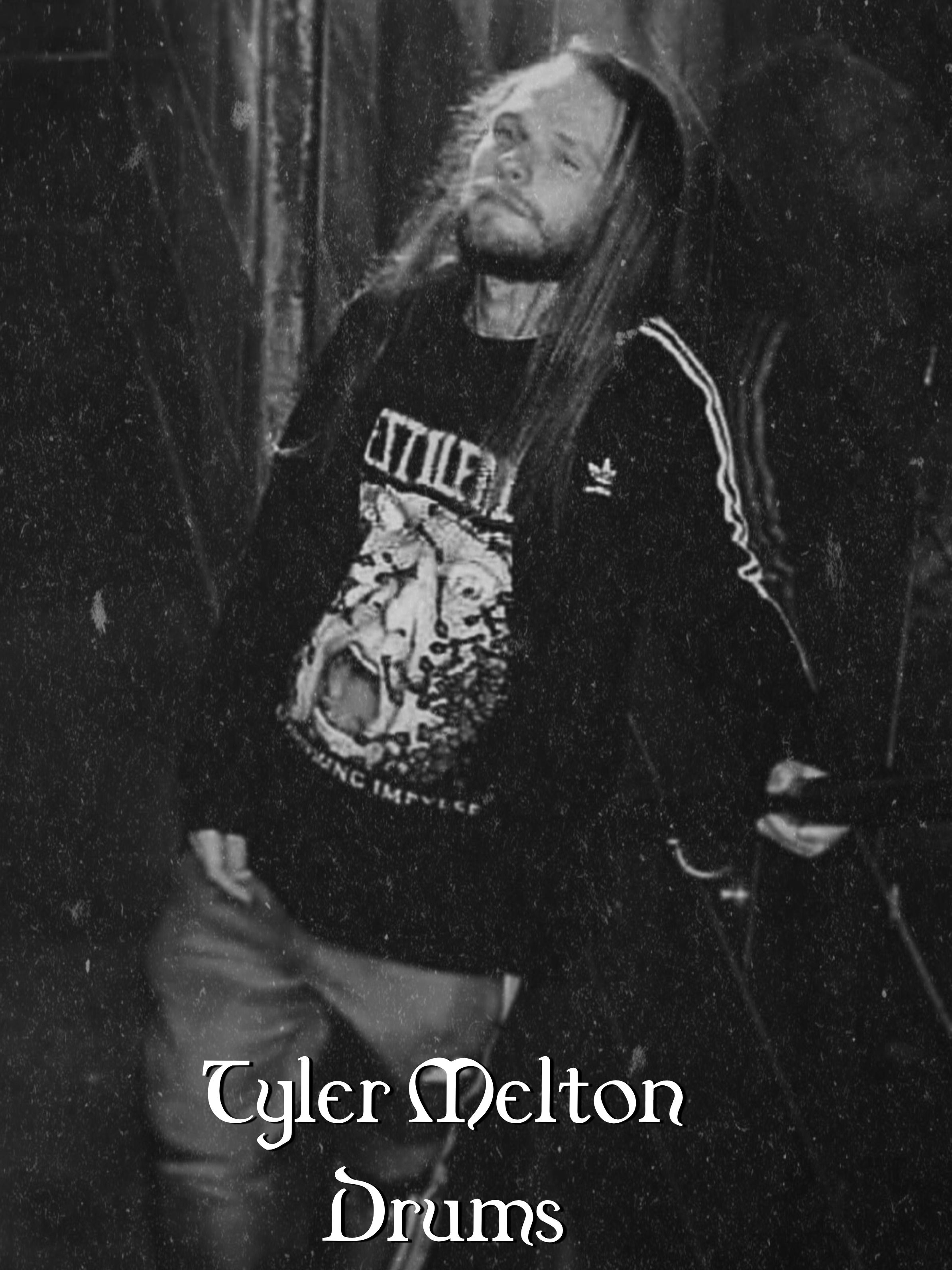 Do you know anything about the Hellenic Metal Scene?
That's the Greek scene right? We're terrible with remembering where bands originate from haha, but I know the No Remorse Records is gnarly and does their best at getting heavy bands out there. One Philly band, Morgul Blade, is actually signed there! I eventually want to find distribution for our tapes in Greece!
What are your future plans?
As soon as we finish promoting our second demo and getting a full lineup, we're going to start working on a full length album. That album is probably going to sound even more epic and deadly from what we've already written, as we feel we're always growing as musicians. Our next goal right now is playing shows! We've been pumped to get this ghastly steel out there for a while and I'm confident when we do play, we're going to get some heads banging!
Thank you very much for your time & Keep up the good work! The closure is yours
Thank you! Hail the old gods of metal and worship new steel!
Oügh!
By Steve the Filthy Dog.
SKULLOVICH CONTACT:
https://www.facebook.com/skullovich/
https://www.instagram.com/skullovich_official/
https://skullovich.bandcamp.com/releases