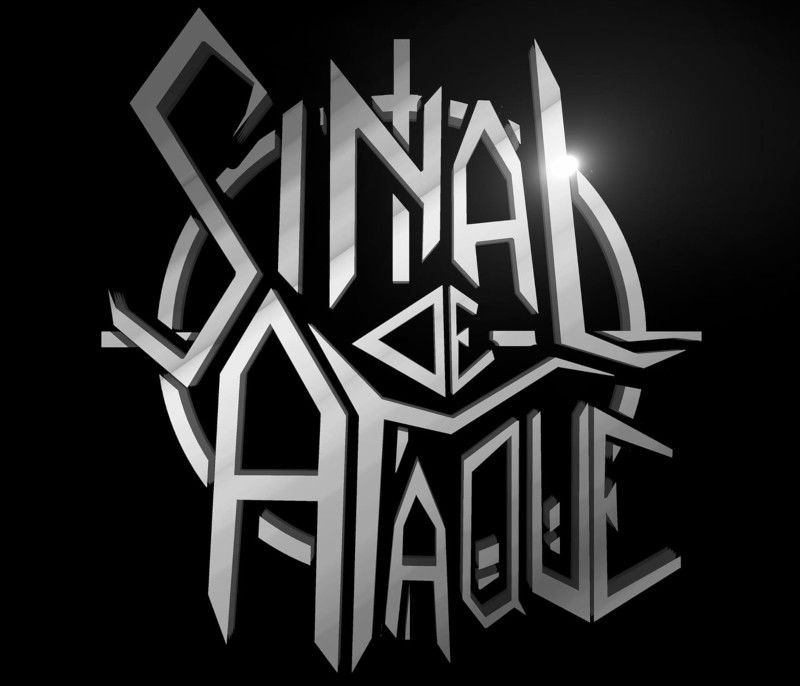 !!!HEAVY METAL FROM BRAZIL!!!
We had a conversation with Victor Laudelino (Bass / Backing Vocals). Enjoy!
Welcome to the FILTHY DOGS OF METAL Webzine.
Tell us a few things about SINAL DE ATAQUE (Members, Starting Year etc).
Hey Stavros! Thank you so much for the opportunity to talk a little bit about us! Sinal de Ataque started in 2015 as a solo project by our vocalist/guitarist Leo Felipe. He had a lot of stuffs that were done over decades for his other projects which didn't go forward. Still in 2015 as a one-man band he recorded a demo titled as Guerreiros do Heavy Metal (Heavy Metal Warriors), and idealized the whole thematic conception of the band. So it was only in 2016 that this project really became a band when Leo and myself (Victor) met in a show that Enforcer played here in Brazil (it was fucking symbolic!!). Since then our line up has changed a lot just keeping both of us as original members. And since 2019, the year we released our debut album, we managed to establish the line up that today has: Leo Felipe (Vocals/Guitars), Victor Laudelino (Bass / Backing Vocals), Max Nascimento (Drums).

You have recently released your single ''Bloody Days''. What is the feedback from your audience as well as from the press?
Yes! In fact this feedback was a surprise because for us it was always a priority to sing in our language(Portuguese) and that is the essence of Sinal de Ataque. All this repercussion and the emergence of fans from other nationalities was not something we planned, it just happened. So we decided to re-record some of our songs that are on our album, so that we can spread our truth to as many people as possible. So, the first track of this process was Bloody Days (Dias de Sangue), and over time we intend to release some others, or maybe even re-release the entire album in English (Why not?)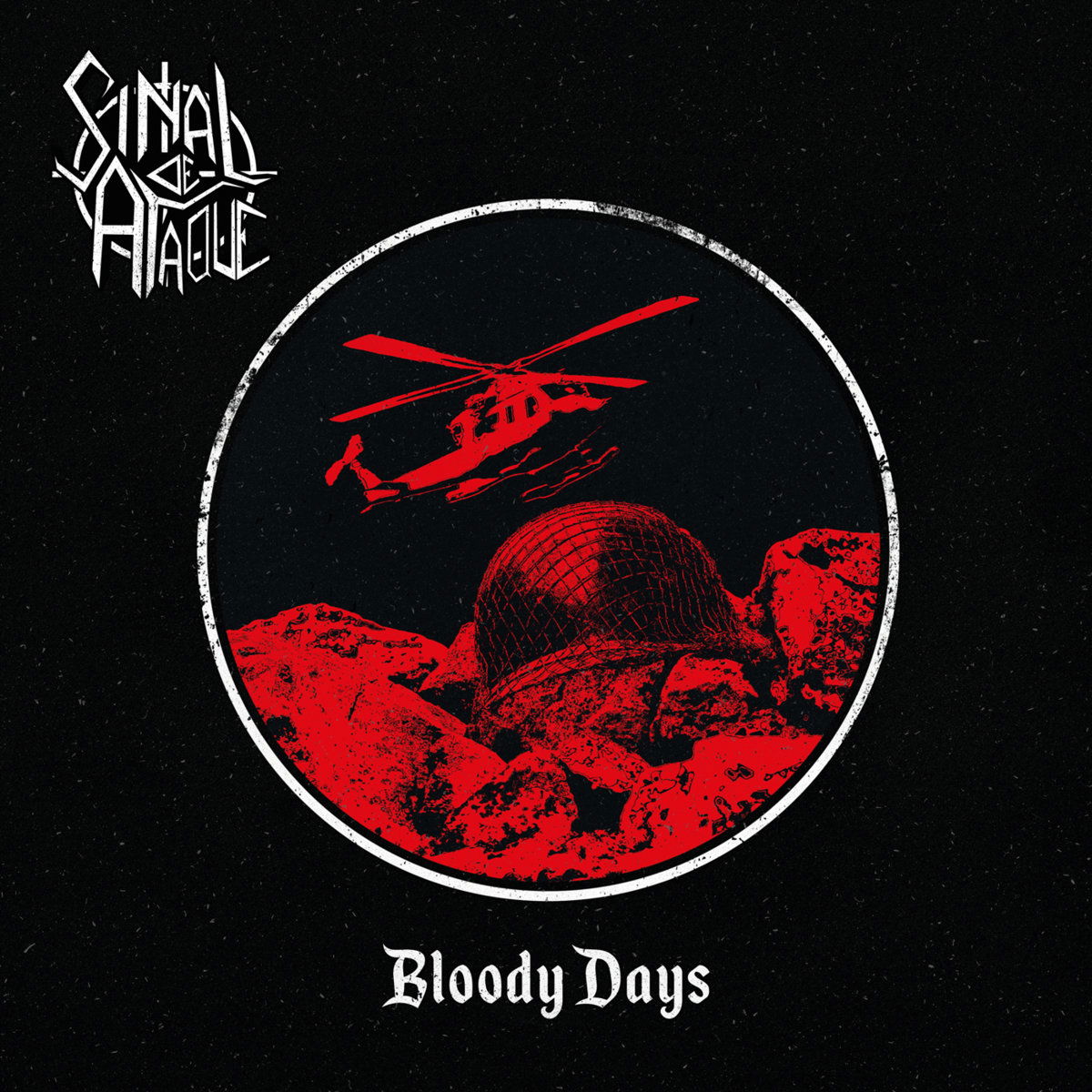 Label or DIY and why?
It depends a lot! Of course, every opportunity and a good support is always welcome when you are unable to survive from the underground, especially in countries like ours where this lifestyle is not so well accepted and taken seriously. But if you have money, a good network and free time, it might be worth doing it your way, right?

Do you prefer Vinyl, Tape, CD or Digital Format and why is that?
Any path that makes you feel the organic and traditional essence is valid. But, VINYL IS A DEAL!

Your music style is Heavy Metal. Which are your main influences (Favourite Artists / Bands etc.)
Accept, Exciter and Judas Priest maybe are the main influences. About Brazilian bands we could say that Shock, Comando Etílico and Stress were very important in the decision to sing in Portuguese. And in general, from the NWOTHM there are several bands that we are very fans like Ambush, Selvageria, Stallion, Axxion, Enforcer and many others.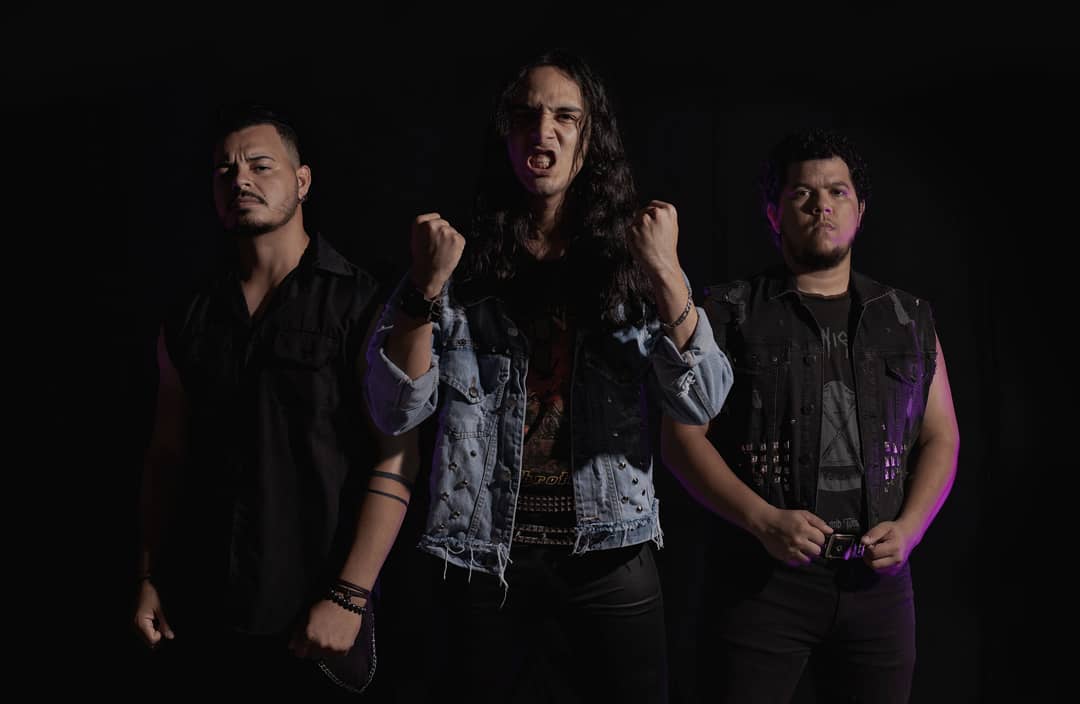 Which things, do you think, a Band should sacrifice in order to succeed?
Have you ever sacrificed anything in your life for a better future of your Band?
We think anyone can have a band, be it for hobby or whatever. But if you really believe that it will take you somewhere then bet all your chips on it! It is much better to try and fail, than to die with regrets.

Describe your ideal live show as a performance Band. Have you already experienced that?
Judas Priest live in 83... Unfortunately we didn't see it in person, but that would certainly be an ideal of live performance for us!

Which attributes, do you think, that a new Heavy Metal Band should have in order to gain identity and be unique?
It's a tricky question... Especially speaking of traditional heavy metal bands. Where most of the time the term "innovate" is out of the question (laughs!)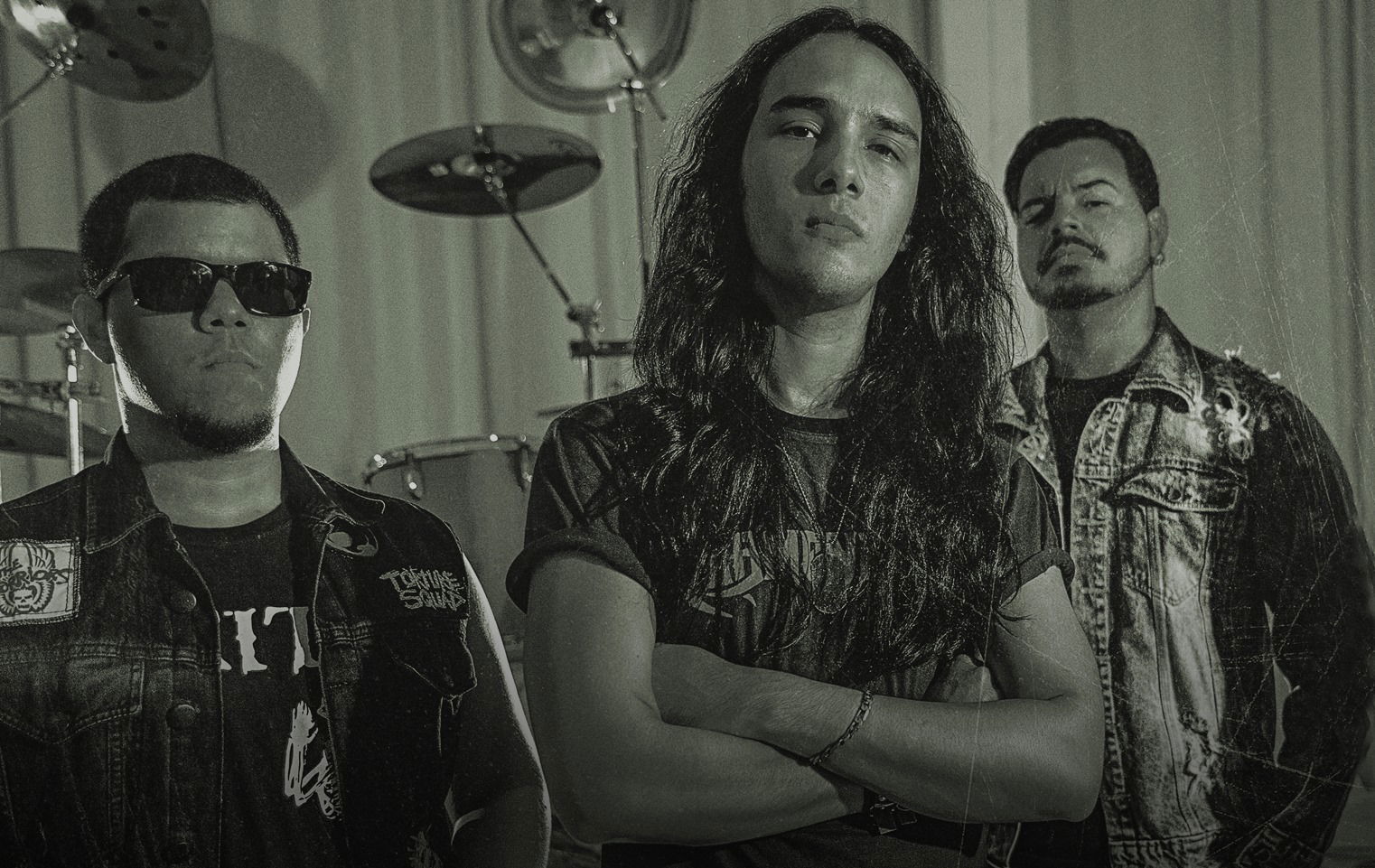 Do you believe that Bandcamp and other Digital Platforms help the new Heavy Metal Bands? Which, do you think, is the ideal way for a Band to promote its work?
For sure, the internet in general, be it social networks, even streaming platforms help to spread our name and our sound everywhere, otherwise the gain from reproductions is not fair, and that sucks. But in dark times that we are living where we cannot tour and sell our material in person, this support from the internet does help to push our sound to several ears.

Tell us a few things about the New Underground Metal Scene in Brazil (Bands, Fanzines, Webzines, Metal Clubs etc.
We can say that bands, zines and radios always produce a lot, we certainly have a rich scene, and even though we are a continental country, we keep in touch with several bands from all over Brazil. here the underground is not yet fully united and reciprocal, but we hope that things get better.

Do you know anything about the Hellenic Metal Scene?
Hell yes for sure, we have already heard bands like Konan, Nigel Foxxe's Inc, Marauder and a good recent discovery was White Tower!

What are your future plans?
Finish the new album, get vaccinated, hit the road and drink beer!

Thank you very much for your time & Keep up the good work! The closure is yours.
We can only thank you for the support, and say that you have our respect for the work you do! To all the fans around the planet... Soon we will have something new to show and we hope to meet somewhere as soon as possible! KEEP ROCKIN!
By Steve the Filthy Dog.
SINAL DE ATAQUE CONTACT:
https://sinaldeataque.bandcamp.com/
https://www.facebook.com/sinaldeataque/
https://www.instagram.com/sinaldeataque/
https://soundcloud.com/user-655725051
https://open.spotify.com/artist/3dbFz4AkstPPwu9INzbxo6