!!!HEAVY /SPEED METAL FROM JAPAN!!!
We had a conversation with Gou Takeuchi. Enjoy!
Welcome to the FILTHY DOGS OF METAL Webzine.
Tell us a few things about SIGNIFICANT POINT (Members, Starting Year etc).
Hi, I'm Gou Takeuchi, the guitarist and song composer of Significant Point. Thank you for the interview! SIGNIFICANT POINT was formed in March 2011, and all the members at the time were high school classmates. After several member changes, the current lineup was formed in 2018 as follows. Gt. Gou Takeuchi Gt. Kazuki Kuwagaki Ba. Kazuhiro Watanabe Dr. Itormentor The two guitarists, I and Kazuki are the original members. Since there is no official vocalist now, we asked George Itoh (Risingfall / Military Shadow) to sing as the guest vocalist for the album recording. He sings all the songs on this album.
You are going release your new album ''Into the Storm''. Tell us a few things about this project.
The recording was conducted between March 2019 and September 2020. From recording to mixing to mastering, everything was done at Studio Sun Nishi-Funabashi Japan. It took a year and a half due to some reasons such as the pandemic of COVID-19, but we are very satisfied with the quality of the album. I'm always writing songs, I chose 10 of the best songs for the album from the huge amount of songs I've written so far. I have been influenced by hard rock as well as speed metal. Therefore, I wanted to make an album that would be a mix of speed metal and melodic songs. It was a very challenging experience for me, and I'm happy that I could do it well. The album is very varied, like a story, and I think you can feel the history of the band over the last 10 years.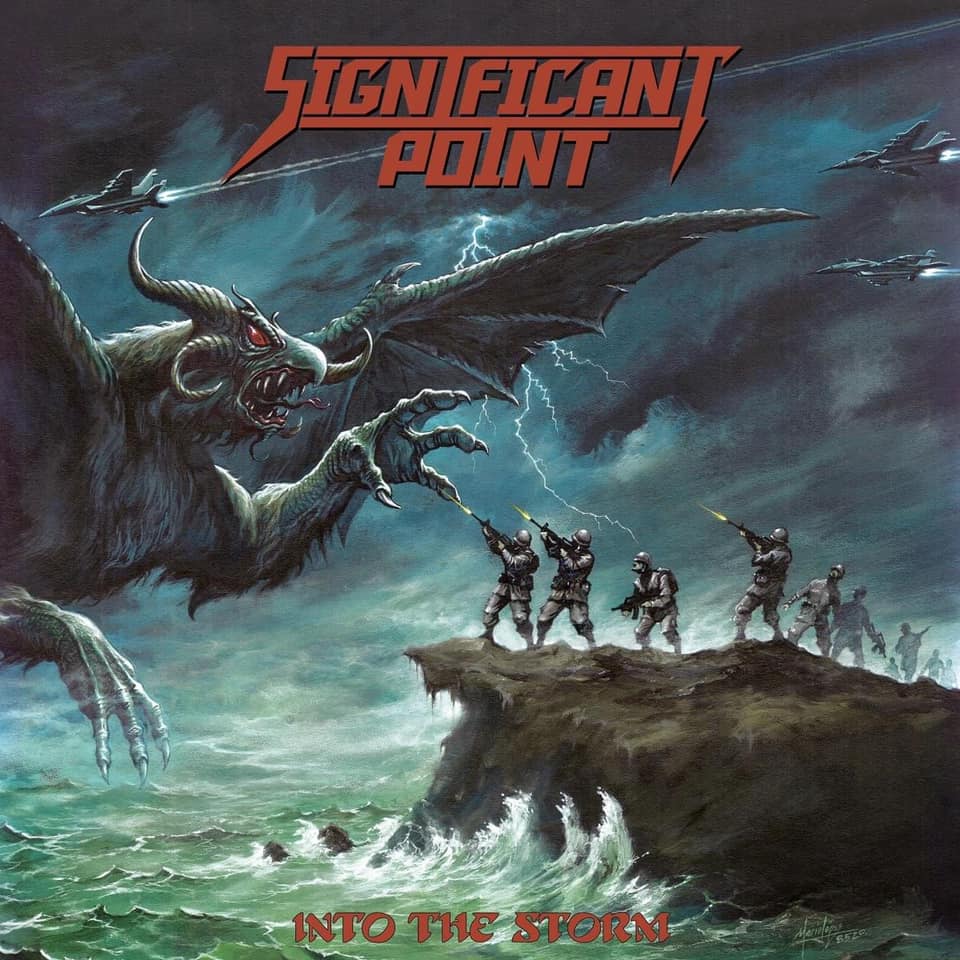 How did your cooperation with Dying Victims Records take place? What do you prefer, label or DIY and why?
We got an offer to release album from Dying Victims Productions in 2019, and we will release the album on CD/LP format. They are always supportive of us and are a great label. We feel very fortunate to have been able to work with them. We are looking forward to the release.
Do you prefer Vinyl, Tape, CD or Digital Format and why is that?
I think all formats are great, but vinyl is my favorite. When I drop the needle and listen to a vinyl while looking at the large cover art, I can feel the band's worldview. I think it's a great experience.
Your music style is Speed Metal. Which are your main influences (Favourite Artists / Bands etc.)
The guitarist I respect the most is Michael Schenker. He has been a huge influence on me. I still listen to and analyze his emotional guitar playing every day. In terms of bands, I am influenced by Judas Priest, Iron Maiden, Savage Grace, Metal Church, Cloven Hoof, Shok Paris, Liege Lord, Sinner, Agent Steel, Sortilege, Omen, Grim Reaper, Rainbow, Scorpions, UFO, MSG, etc.
Which things, do you think, a Band should sacrifice in order to succeed? Have you ever sacrificed anything in your life for a better future of your Band?
In order to write a good song, we need to constantly update ourselves and ask ourselves, "How can I make it better? Let's say I come up with a good guitar riff and develop it to create a shape of the song with some extent. I listen to it over and over again and keep rearranging it. Then I trim off useless parts and shape up the song. The next thing that awaits me is the guitar solo. I consider a guitar solo to be "another song" in a song. I repeat arrangements until it is perfectly composed. In order to make such updates, one has to sacrifice some of one's time. Also, it needs a kind of mental toll. But I've never felt that it was hard. Because the pleasure I feel when I create a song that I am satisfied with is truly enormous.
Describe your ideal live show as a performance Band. Have you already experienced that?
I saw the Enforcer's live show in Japan in 2015, and it was really cool. The visuals, staging, and performance were all fantastic and energetic. The songs were played about 1.5 times faster than the original songs, and I could feel adrenaline is rushing through their bodies.
Which attributes, do you think, that a new Heavy/Speed Metal Band should have in order to gain identity and be unique?
I think it is very important to listen to various kinds of music and interpret them in one's own way in order to maintain one's identity as a composer. The most wonderful thing about music is that each person has a different feeling. There is no one who has the exact same feelings as someone. That's why music is so interesting. Therefore, when someone, who has a different feeling from mine, introduced music that I have never listened to, I positively listen to it and try to accept it. The stimulation I get from that is very important. I believe that this inevitably leads to one's individuality.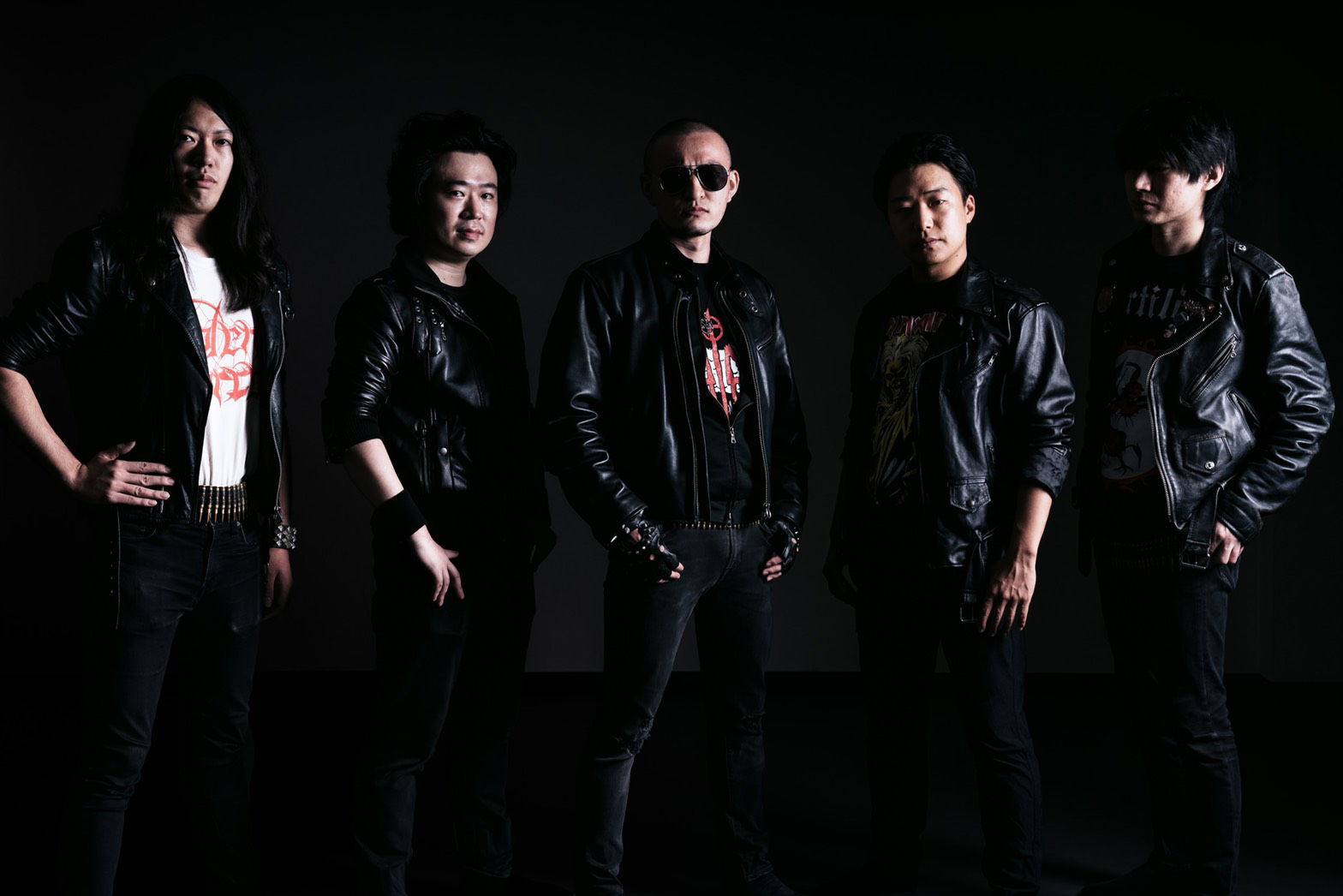 Do you believe that Bandcamp and other Digital Platforms help the new Heavy/Speed Metal Bands? Which, do you think, is the ideal way for a Band to promote its work?
I think digital formats such as Bandcamp are great. With the development of internet, it has become possible to have access to a wider variety of music. In this day and age, I think that digital formats are a very powerful way to spread our work through internet.
Tell us a few things about the New Underground Metal Scene in Japan (Bands, Fanzines, Webzines, Metal Clubs etc.)
There are a lot of good young bands in Japan such as Evil, Risingfall, Military Shadow, Bafomet, Hell Freezes Over, The Blue Scream, Chase The Top, and many more. Please check them out! There are also many good live houses in Japan, such as Earthdom, Wall, Pit Bar, El Puente, Crescendo, etc. These are just a few examples of live houses in or around Tokyo. There are many good live houses in prefectures far from Tokyo as well. We often play live shows at these stages.
Do you know anything about the Hellenic Metal Scene?
I saw Gus.G was introduced in a Japanese guitar magazine around the time I started playing guitar. That's how I came to know about Firewind. I used to listen to their third album in particular. I also used to listen to Flames, Spitfire, Northwind, etc.
What are your future plans?
The pandemic is spreading again in Japan now, making it difficult for us to perform live shows, but we can still write songs. I'm thinking of using this time to write more new songs. I have some good ideas, I will take my time to give form to them.
Thank you very much for your time & Keep up the good work! The closure is yours.
Thank you very much too! This album is the synthesis of everything we have been doing all along. We hope you'll check it out! Thank you guys for reading this to the end, please stay safe and take care of your health!
By Steve the Filthy Dog.
SIGNIFICANT POINT CONTACT:
https://www.facebook.com/Significant-Point-257488107708532/
https://significantpoint.bandcamp.com/releases
http://nanos.jp/significantpoin/