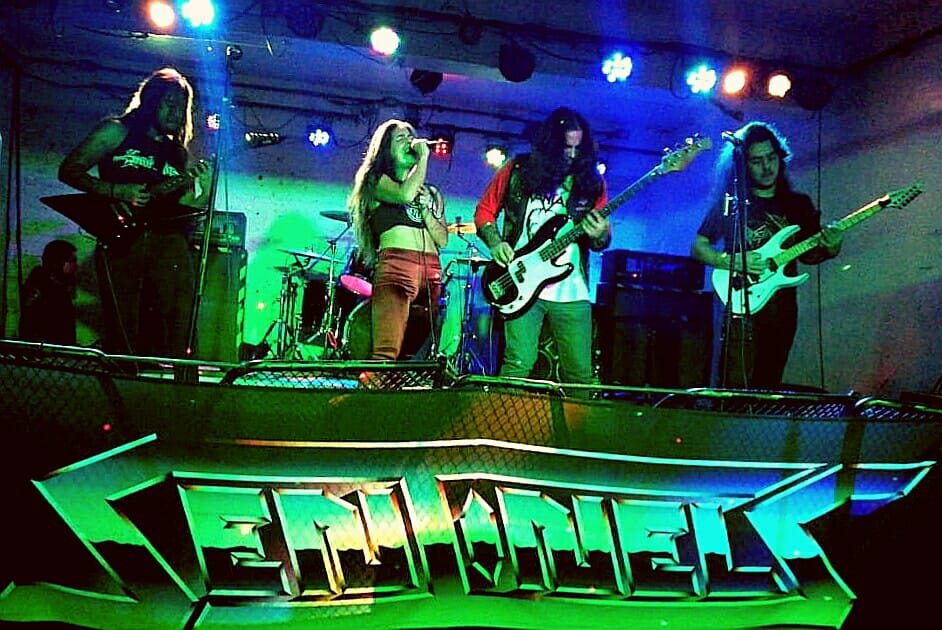 !!!HEAVY SPEED METAL FROM CHILE!!!
Welcome to the FILTHY DOGS OF METAL Webzine.
Tell us a few things about SENTINELS (Members, Starting Year etc).
Sentinels, Heavy Speed metal band from Santiago de Chile, EX Sentinel, a band that renews its airs, and incorporates new members and comes out at the end of 2019, working on its first full-length, album with 8 songs that is soon to be released. founded and led by its Guitarist Leny Jara in 2018 The band seeks to publicize the power and speed of their songs, and also, to reflect and pay attention to their lyrics, which are all in Spanish.
The current Sentinels lineup is:
Jacqueline Jara - Vocals
Leny Jara - Guitar
Alejandro Martin - Guitar
Nicolás Aguilera - Drums
Raimundo Belmar - Bass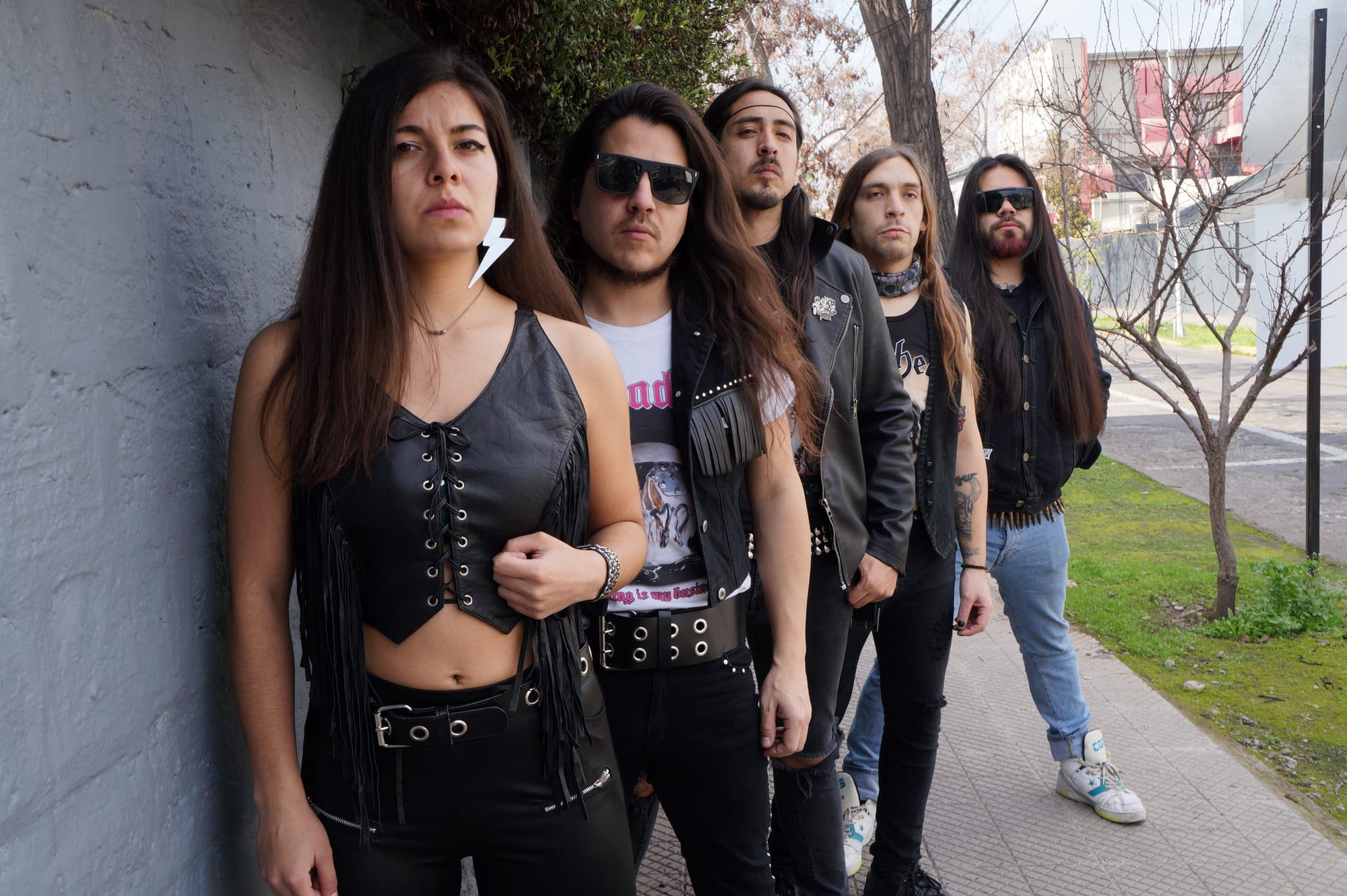 In 2018 you have released your EP ''El fin de la Existencia''. What was the feedback from your audience as well as from the press?
Of "The end of the existence" we released 300 copies in CDr which were sold in their entirety, as well as 100 copies in pro cassette, which were also sold all. The acceptance was very high, that year we played 18 times live.
Label or DIY and why?
Once our first LP is released, we will announce the labels that participated with us in the editions of our work.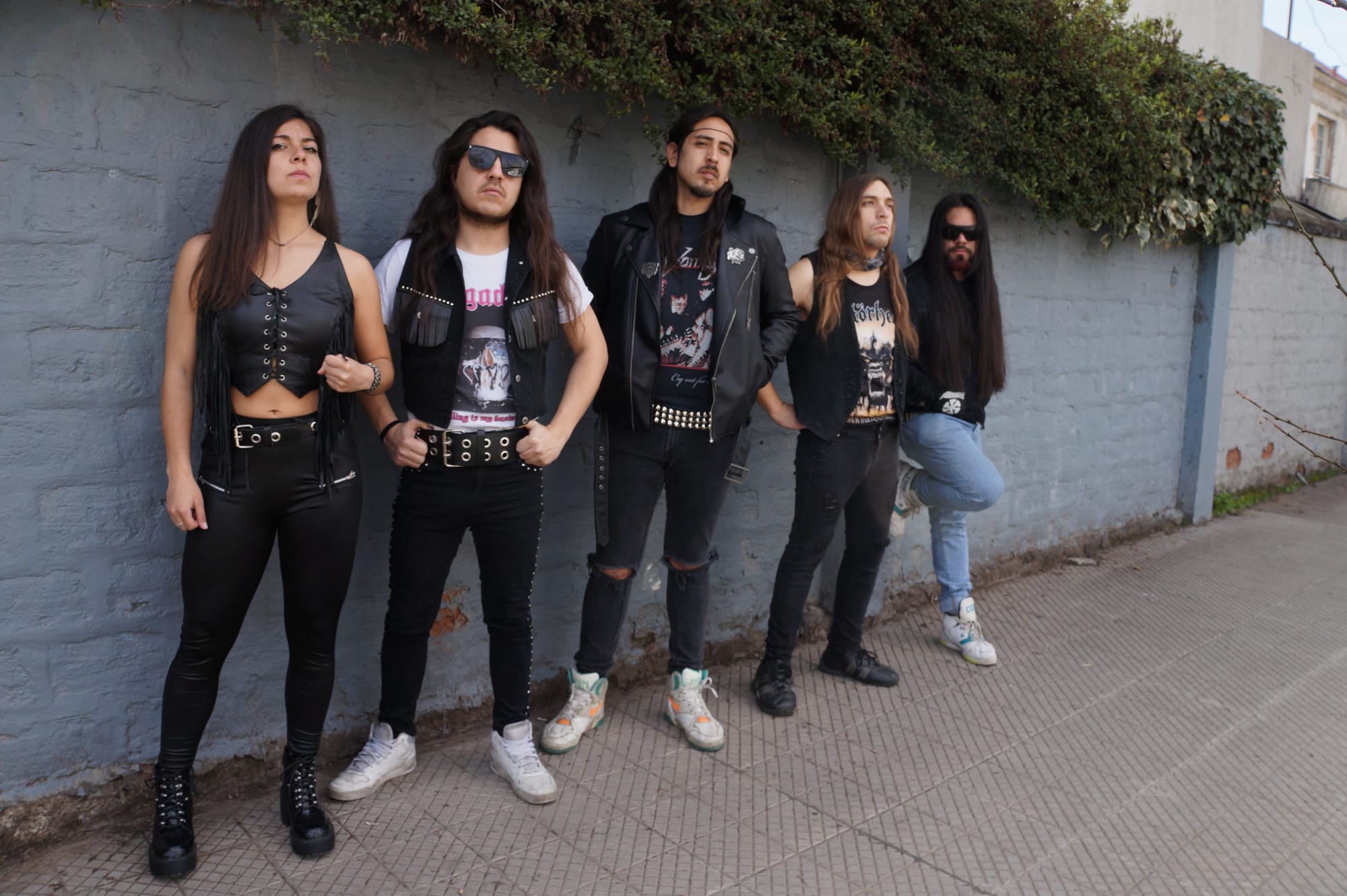 Do you prefer Vinyl, Tape, CD or Digital Format and why is that?
The truth, we always prefer Physical formats, in due course we will see the possibility of massifying our work in the digital area, but not now. Be it cassette, vinyl or CD, we choose those formats.
Your music style is Heavy/Speed Metal. Which are your main influences (Favourite Artists / Bands etc.)
Our Influences are bands of the European Heavy Speed metal genre, mostly giving renown to bands like Not Fragile - Chroming Rose - Wardance - Defender - Avenger - Acid, like the Savage Grace, Znowhite, Abattoir.
Which things, do you think, a Band should sacrifice in order to succeed? Have you ever sacrificed anything in your life for a better future of your Band?
More than sacrifice there is a personal commitment to fulfill, with what we committed ourselves, we make metal for the love of it, and nothing is greater and more paid than that.The sacrifice is the same as other gangs in my country, my city, and my country have. where without help and giving everything from our pockets, we finance and carry out our projects.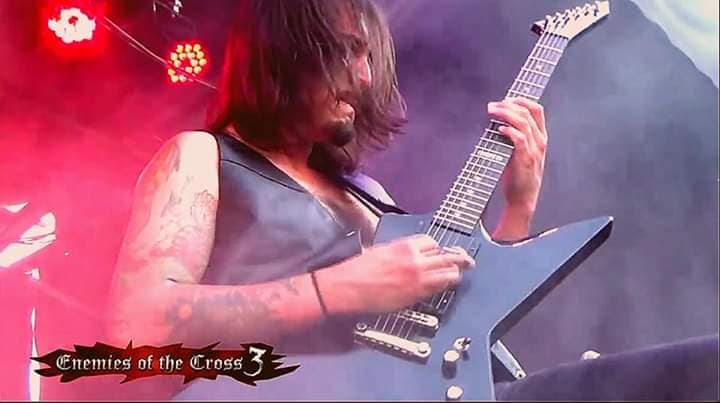 Describe your ideal live show as a performance Band. Have you already experienced that?
Ideal show, like the ones Enforcer performs today, we love, going back, the shows of bands like Nasty Savage - Atomkraft or Venom, that kind of show we want to aim, with total energy, rudeness and a lot of dedication for each one of us.
Which attributes, do you think, that a new Heavy/Speed Metal Band should have in order to gain identity and be unique?
I think that a band of this genre, should surprise in the execution and surprising riff, manage to merge speed and subtlety,
Do you believe that Bandcamp and other Digital Platforms help the new Metal Bands? Which, do you think, is the ideal way for a Band to promote its work?
From below, from the hunderground, to move metal in the old fashion, with physical material, once ready to overcome borders, well-disseminated digital material is clearly a very good door.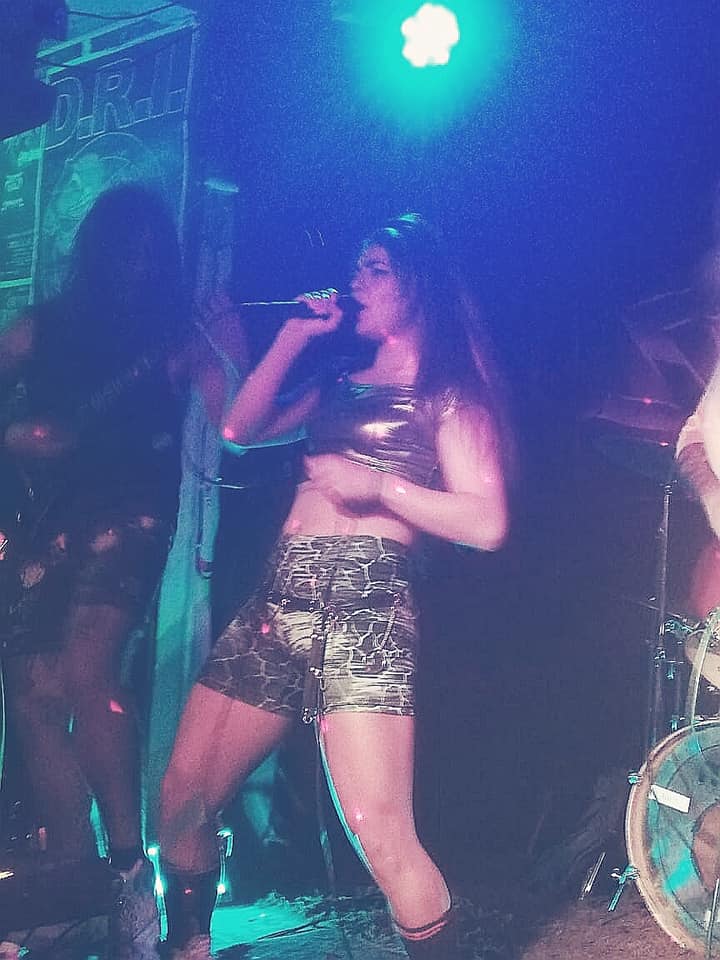 Tell us a few things about the New Underground Metal Scene in Chile (Bands, Fanzines, Webzines, Metal Clubs etc.)
Bands ,,, uff a lot, of a very good level, consolidated and surprising sound, the scene always seeks to improve itself and achieve a greater degree of professionalism.
Do you know anything about the Hellenic Metal Scene?
No, ever, but with pleasure I will inform myself and see the bands that make up your list.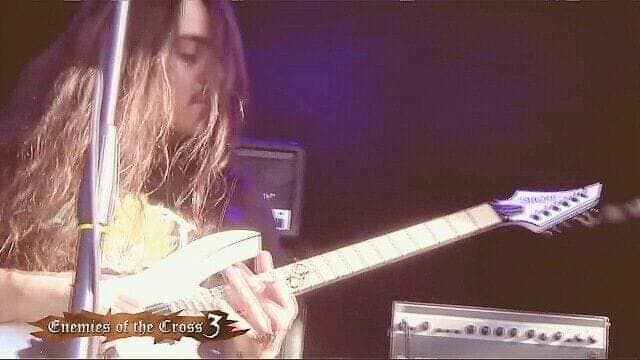 What are your future plans?
We are on the verge of launching our first LP, working on a live show to present now in September, and finishing closing deals with national and international labels.
Thank you very much for your time & Keep up the good work! The closure is yours.
We thank you for the Invitation to work on this interview, thank you Stavros Bouras, thank you Filthy Dogs. As well as this time thank Lions Roar, AND THE TECHNICAL TEAM AFTER THE PRODUCTION OF OUR NEW DISC.
By Steve the Filthy Dog.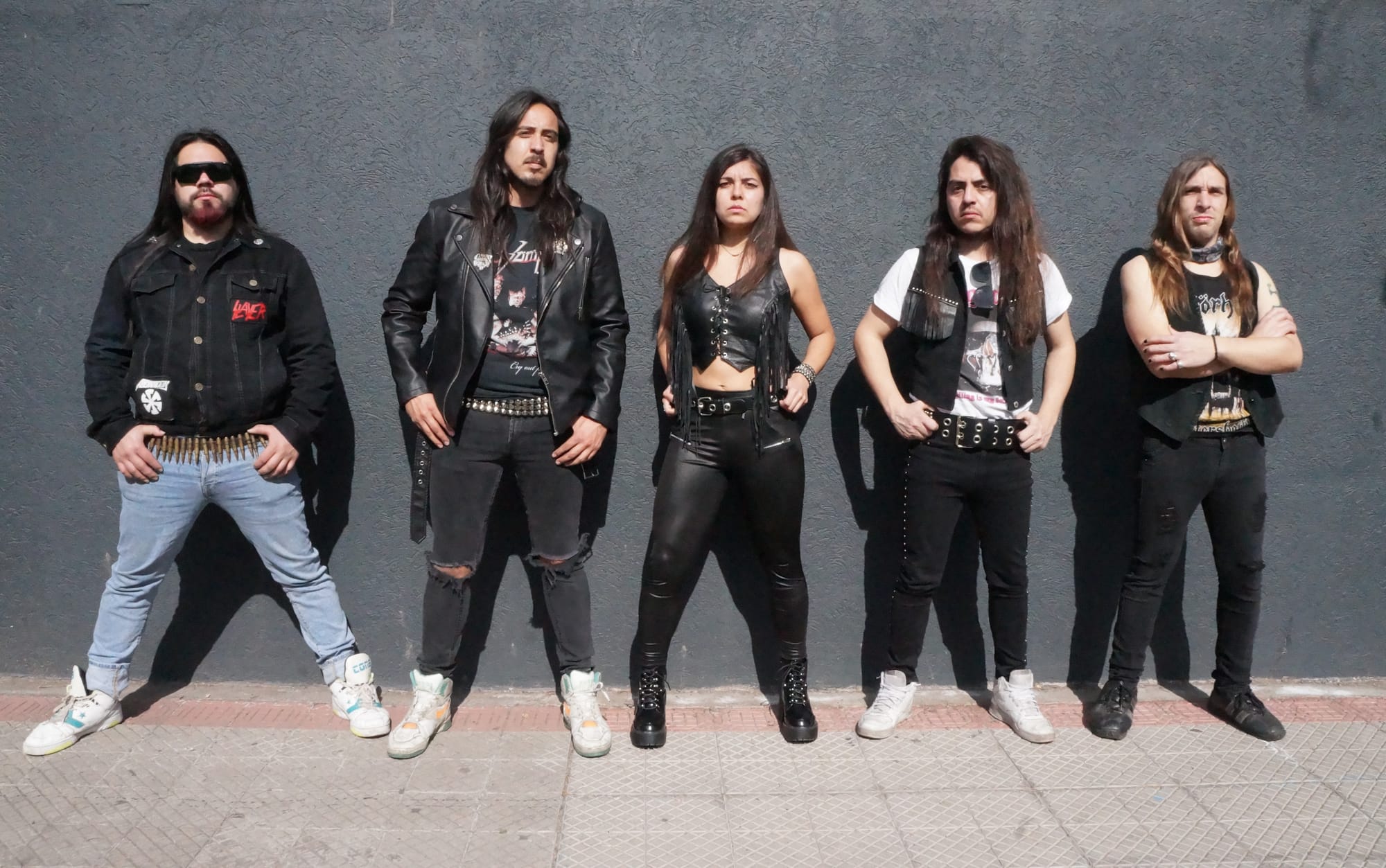 SENTINELS CONTACT: