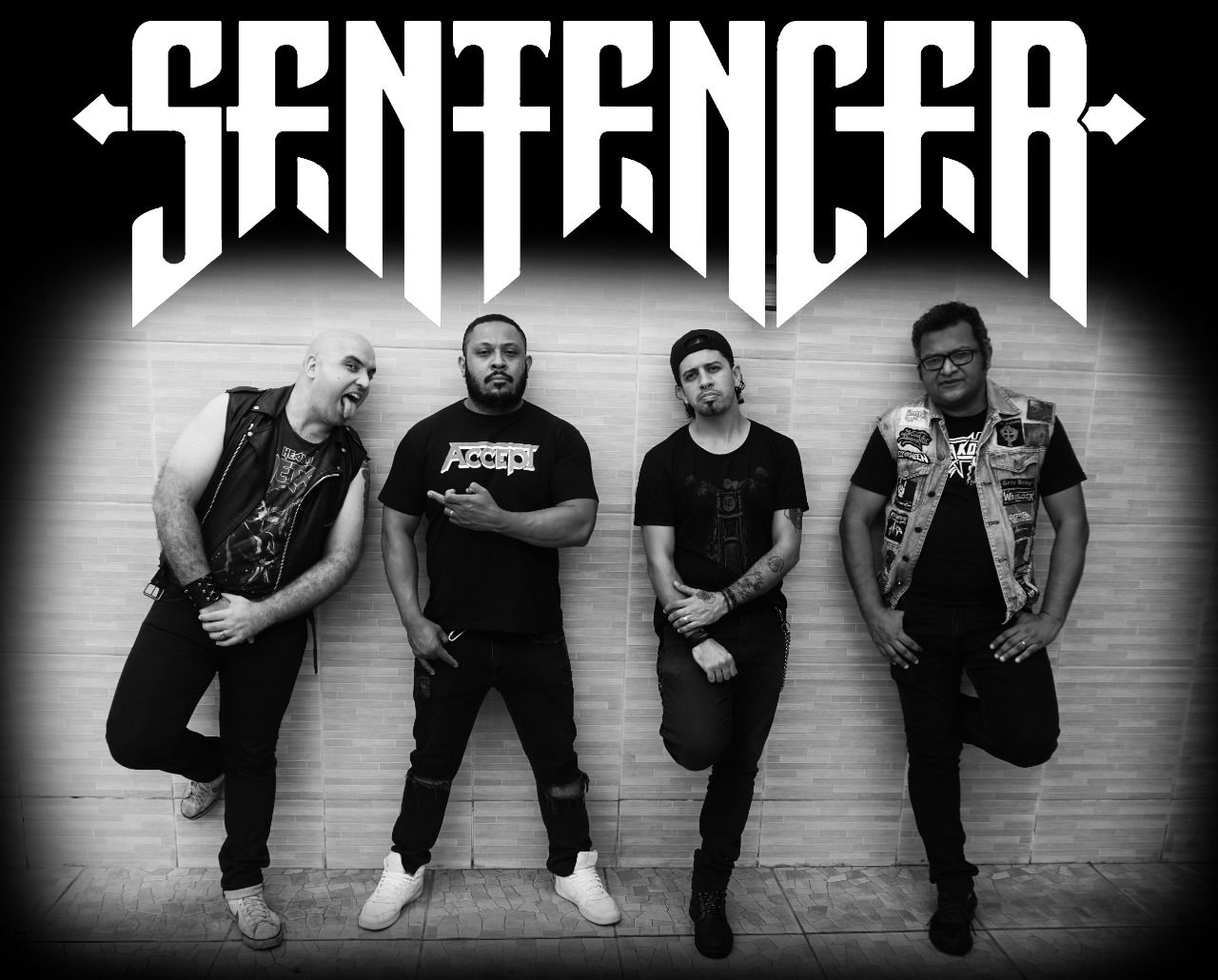 !!!HEAVY METAL FROM BRAZIL!!!
We had a conversation with Helio Junior (Drums / Vocals). Enjoy!
Welcome to the FILTHY DOGS OF METAL Webzine.
Tell us a few things about SENTENCER (Members, Starting Year etc).
Caio, Sidney and myself were from another band, we kind of parted ways with the drummer and decided to form Sentencer. We formed the band around March of 2020. By April we released the single "The Devil Doesn't Sleep" with me on the vocals, Caio on guitars and Sidney on bass, by that time we were still without a drummer and as a favor Nickolas Marcantonatos (from Anama - other band of Caio) recorded the drums. After months searching for a drummer I decided to learn how to play the drums, then by the end of year we had a couple of rehearsals as a trio and we found Will to complete the formation. We released the single and a video for "Fear And Dead Men" in April of 2021 and we started the recording process of Inception. We had some trouble with COVID in our families and to find some rehearsal studio, so we spent almost the whole year to write and compose "Inception" which was released now on January 6.
You have recently released your EP "Inception". What is the feedback from your audience as well as from the press?
It's been five days since the release of the EP and we are happy with the feedback! We made a hundred copies of the EP and the first press of the CDs is almost gone and we need to make a second press (but I need to be honest, we are selling it since we got it in our hands by the middle of December), we never thought we could sell it so fast! We are getting tagged on Instagram by unknown people discovering our music and it is really exciting! The press is starting to get in touch with us, but it seems they are liking our music!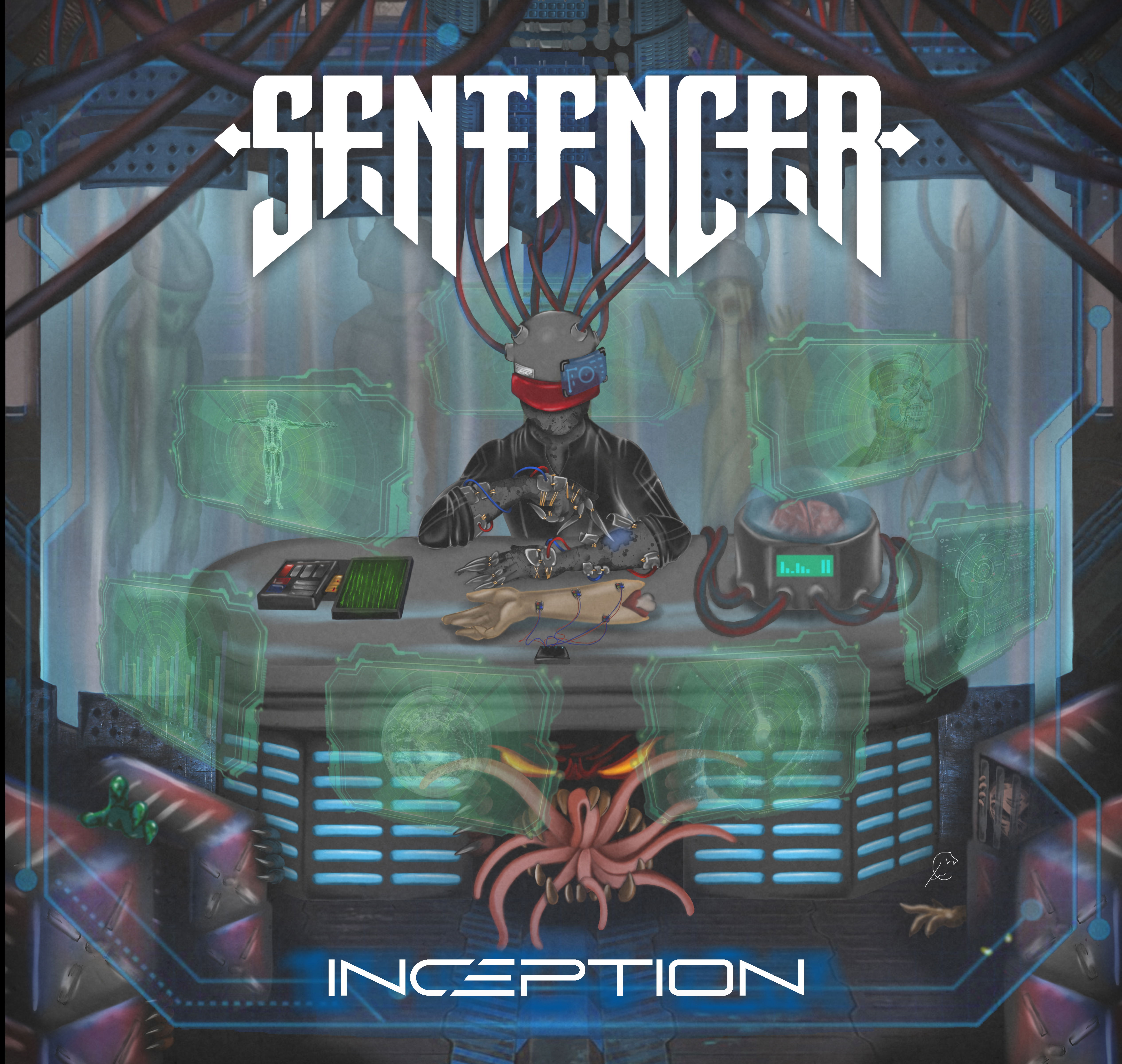 Label or DIY and why?
Everything we did until now was 100% by ourselves. Caio recorded, mixed, mastered and produced both the singles, the video and the EP, he is also responsible for the covers. We pressed the CDs with our own money, we are selling by ourselves... Literally everything is independent. Why? Because labels are not much into EPs, they are expensive as a Full Length but with less music. And we wanted to show our work so we can book gigs and get known, grow our audience and in the beginning doing it by ourselves is faster. But of course, we see the EP as a way to get a contract with a label, some things such as releasing a vinyl are impossible without a label.
Do you prefer Vinyl, Tape, CD or Digital Format and why is that?
I love all the formats! Since I was fifteen every record I buy I heard before in a digital way, with Spotify and Youtube everyday I am discovering new bands! But one thing is to listen and another thing is to go deep into the art and hear reading the booklet and looking at the cover. The real music fan will buy CDs, vinyls or tapes - always!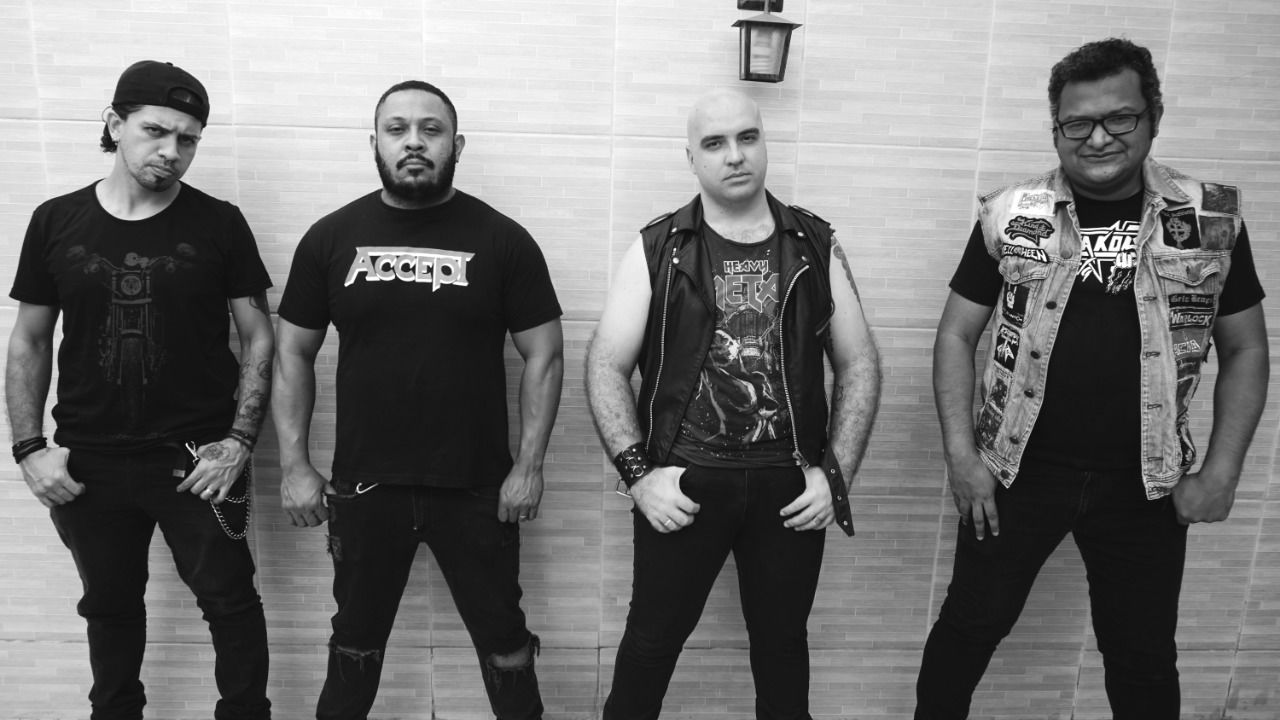 Your music style is Heavy Metal. Which are your main influences (Favourite Artists / Bands etc.)
Speaking for the band, we all have in common bands like Iron Maiden, Judas Priest, Accept, Kreator... But speaking for myself I would say Deep Purple, every band of Ian Gillan, lots of speed metal such as Abattoir, Exciter, Living Death... German Thrash as Darkness, old Destruction, old Kreator... Lots of 70s prog as Nektar, Yes, ELP... And as a singer/drummer I must say Peter Criss from Kiss, Dan Beehler from Exciter and Chris Reifert from Autopsy.
Which things, do you think, a Band should sacrifice in order to succeed? Have you ever sacrificed anything in your life for a better future of your Band?
Tough question... Everytime we are making a choice in our lives, we are sacrificing something. I spent a whole damn year sacrificing my time after work sitting behind a drum kit practicing exercises from Youtube. I could be having a beer with my friends, I could be doing something with my family, but I always thought "My band needs a drummer, it's up to me to make it happen!". I am also sacrificing lots of money as drums are REALLY EXPENSIVE here in Brazil, I could have a better motorcycle, a Playstation 5 or much more CDs and Vinyls but I chose to play drums, to pay for rehearsals and stuff. To love means to sacrifice and Heavy Metal is no exception.
Describe your ideal live show as a performance Band. Have you already experienced that?
We only had one gig till now due to COVID restrictions... But the ideal live show is the one where people are having fun, singing your songs, drinking and forgetting at least for a moment all the problems in their lives.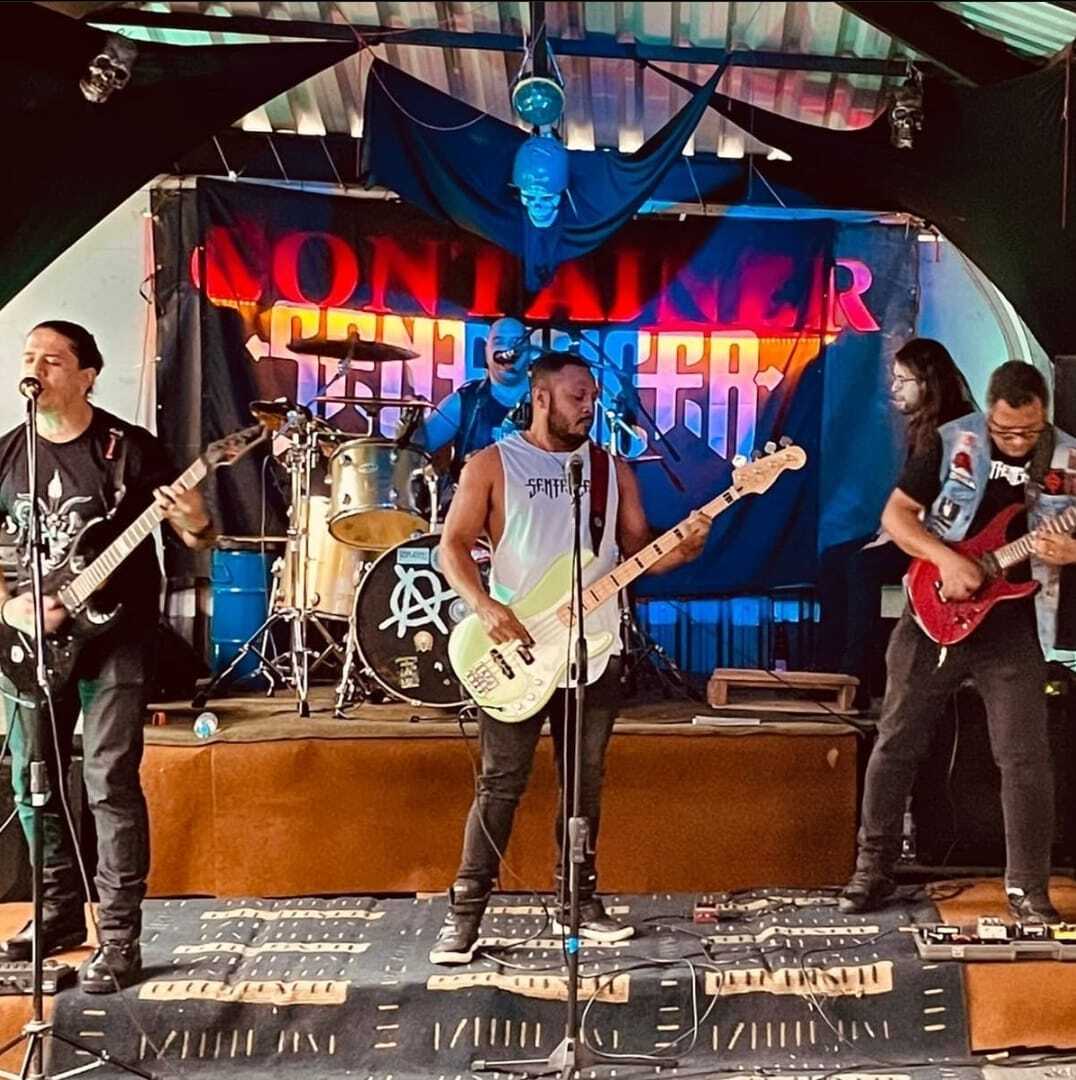 Which attributes, do you think, that a new Heavy Metal Band should have in order to gain identity and be unique?
First of all, try not to sound like any other band. Listen to the music you like, any kind of music and you'll find inspiration. But the most important is: Be connected with metal fans! We are not in the 70s or 80s anymore, you can speak to everybody, answer every message, and promote your work. I never heard of you guys before you contacted me, but now you can be sure you're unique to me because you spent your time showing that you care for me and my band. Music is a personal thing, not everybody will like your songs, but treat everybody with attention and respect and you'll be noticed.
Do you believe that Digital Platforms help the new Heavy Metal Bands? Which, do you think, is the ideal way for a Band to promote its work?
I am a hundred percent sure that digital platforms help every new artist. Bet you guys heard about Sentencer through Bandcamp, Youtube or Spotify if not, bet you guys went to one of these platforms to listen to our music. If not for the Digital platforms I would never know that " Eyxaristo" means "Obrigado" in Greek! Hahaha! But the ideal way... Well, there is no ideal way... We sold CDs to people who did not know us and liked our concert the same way we sold CDs to people who discovered us from the reels of Instagram... You just gotta show yourself every way you can! You gotta put your music in every corner of the planet!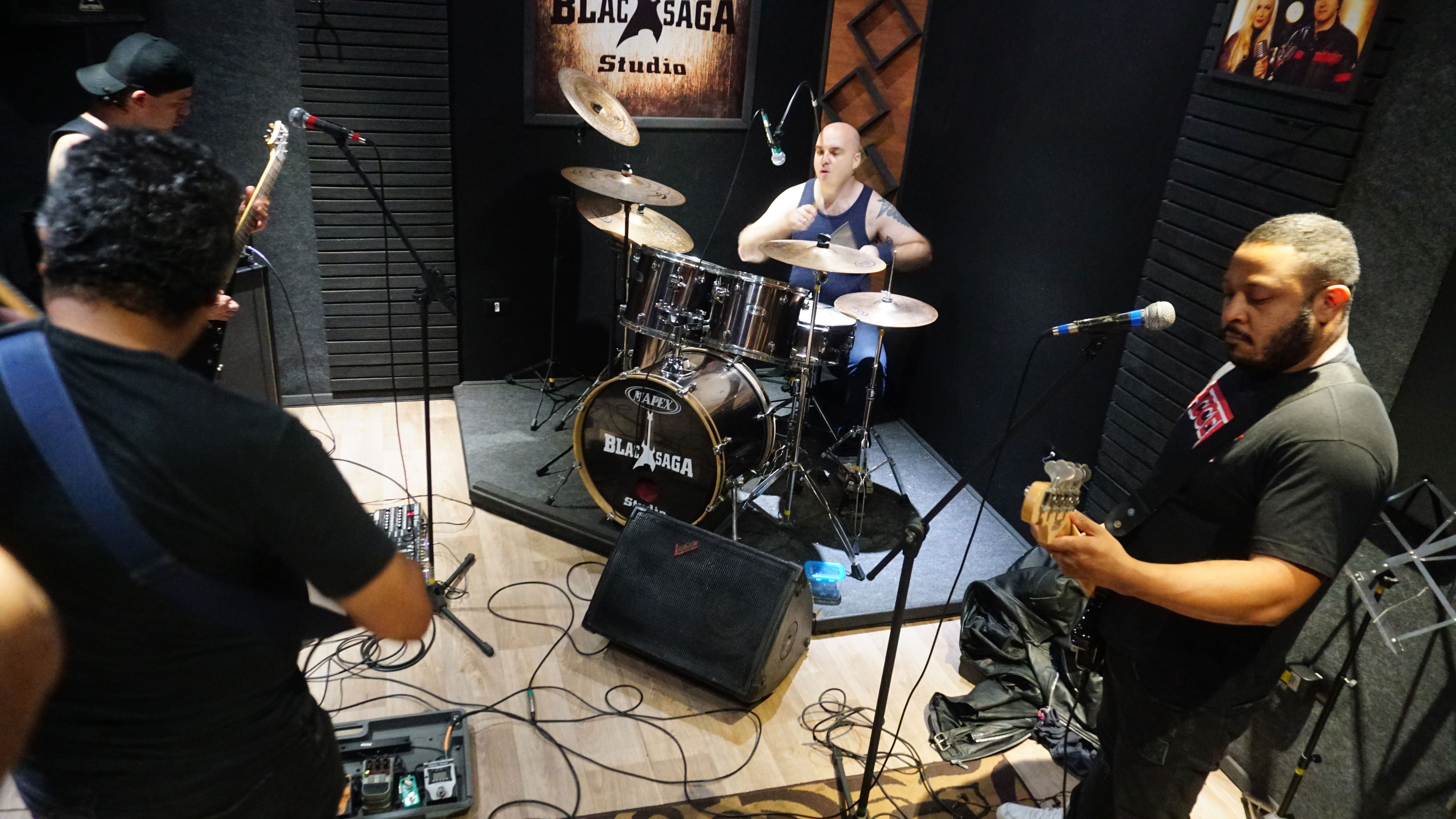 Tell us a few things about the New Underground Metal Scene in Brazil (Bands, Fanzines, Webzines, Metal Clubs etc.)
Here in Brazil we have awesome bands from every genre of metal: Facing Fear, Louder Than Hell, GreyWolf, Cranial Crusher, Living Metal, Night Prowler, Sweet Danger, Breakout, Chaoslace, Cranial Crusher, Hellgun, Atlantis... But unfortunately we have almost no support, people often prefer to sit their asses at home watching Netflix or go to a cover/tribute band concert. We live in the metropolitan area of Sao Paulo, the biggest city of Brazil, so we have some options of places to play, hope after COVID these places can see lots of headbangers.
Do you know anything about the Hellenic Metal Scene?
Of course! Suicide Angels and Varathron are big here in Brazil... I love Sacral Rage (I am a prog sci-fi guy) and Bio-Cancer. But the biggest Greek band here is without any kind of doubt Rotting Christ! Caio is a great fan!
What are your future plans?
We want to sign up to more gigs and promote "Inception" as hard as we can! Perhaps release another new single this year and try to get a deal with a label for a full length.
Thank you very much for your time & Keep up the good work! The closure is yours.
I am the one who thanks you guys! Your support really means a lot to us! We play because we want people to listen to our music and you guys help us to get in more ears! I also would like to thank every metalhead who is reading now, even if you don't like Sentencer know that you're important - You're keeping Heavy Metal and the underground alive! BE PART OF SENTENCER OR BE SENTENCED! Cheers!
By Steve the Filthy Dog.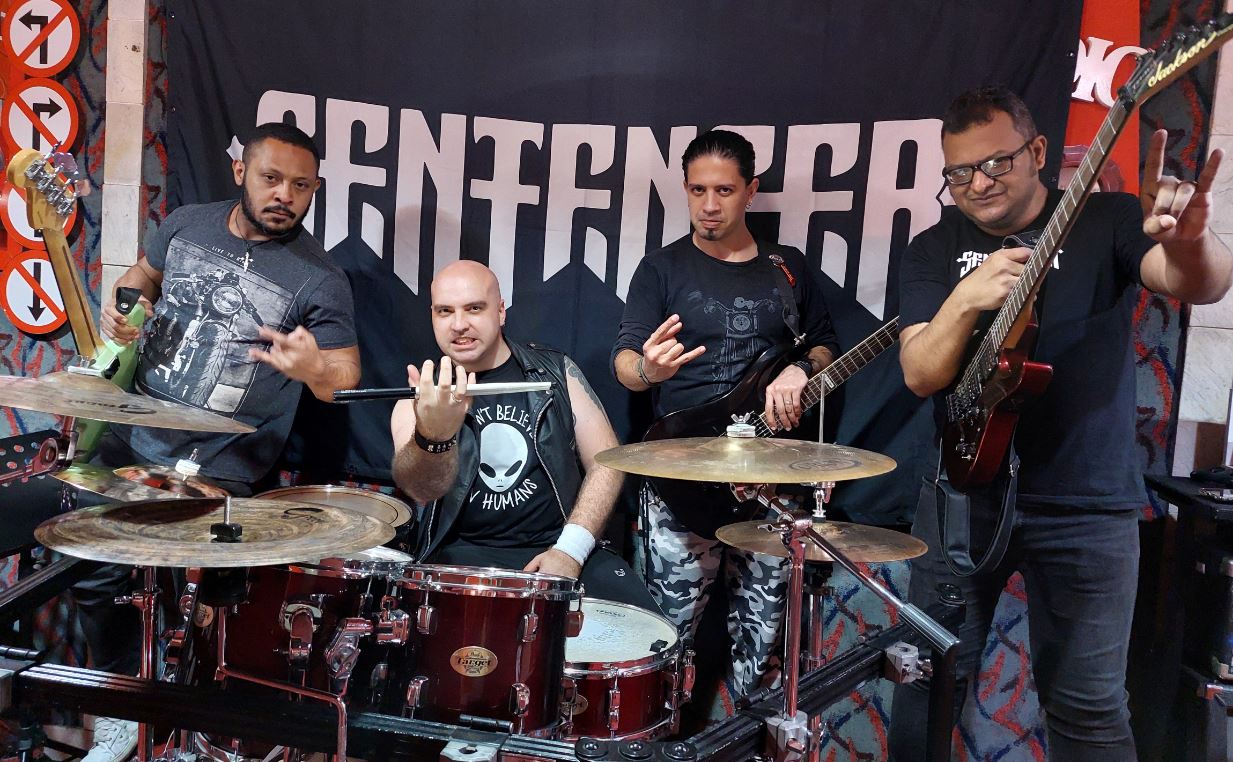 SENTENCER CONTACT:
https://sentencerofficial.bandcamp.com/
https://www.facebook.com/sentencerofficial/
https://www.instagram.com/sentencer_official/?utm_medium=copy_link
https://www.deezer.com/br/artist/104149332