!!!HELLENIC HEAVY METAL!!!
We had a conversation with SCORCHER.Enjoy!
Welcome to the FILTHY DOGS OF METAL Webzine.
Tell us a few things about SCORCHER (Members, Starting Year etc).
Thanks for the invitation and congratulations for your zine!
Scorcher started with the logo "TEX" in 2010. The demo "Labyrinth" came out under that name in 2011 and the next year "Armageddon from the Sky" became Scorcher's debut album. Since then many faces joined the ranks of Scorcher but as of now the line-up is George Tsapkinis – guitar, Chris Tekas – Bass , Vangelis Tekas – Guitars,Voice.
In 2018 you have released your album ''Systems Of Time''. Have you prepared anything new since then?
Yes we have actually . New tracks for the new blood ,I mean the young metalheads, of 2020. A demo of four tracks will be out soon (hopefully the next three months).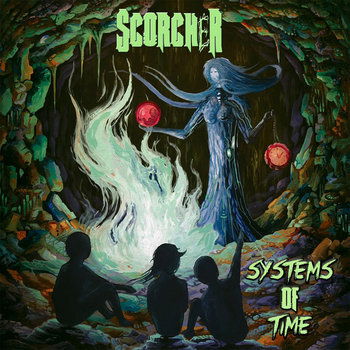 Label or DIY and why?
No one can tell
Do you prefer Vinyl, Tape, CD or Digital Format and why is that?
Am I vinyl freak but I also listen to old tapes I had in school. The digital format is something you can't escape in our days if you are into desktop pcs and smartphones. They 'll get you one way or another. The pure energy flows from the vinyl, always did. Vinyl-analog , CD – digital. Even though the cd transfers clean crystal sound, the vinyl offers a more robust and whole experience of the music recorded like you are in the recording room, it's magic.
Your music style is Heavy Metal. Which are your main influences (Favourite Artists / Bands etc.)
Black Sabbath, Kansas ,Riot, Iron Maiden, Judas Priest, Megadeth, Scorpions, Death, Deep Purple, The Rods, Rush, Kreator, Sodom, Testament, Dismember, Bolt Thrower, Candlemass, Manowar, Saxon, Motorhead, Tankard, Cirith Ungol, Manilla Road, Warlord, Titan Force ,Agent Steel, Coroner, Sepultura, Slayer, Running Wild, Helstar.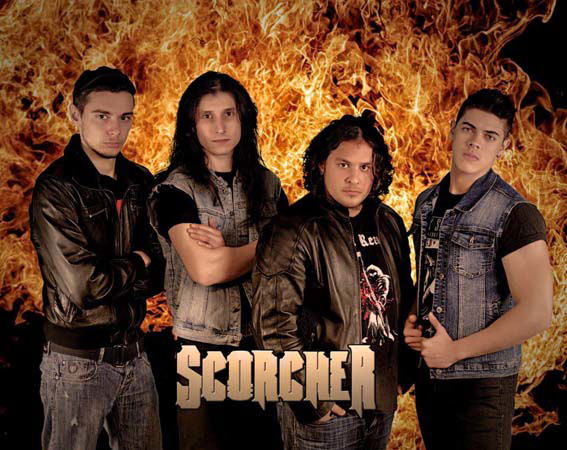 Which things, do you think, a Band should sacrifice in order to succeed?
Time to concentrate in the music. But time is a very precious aspect if you don't do music for a living. If you don't then you have to find your way between your work and your music/band.
Have you ever sacrificed anything in your life for a better future of your Band?
I have sacrificed many hours playing and sweating over my guitar ,always trying to be better and better in what I'm doing. I could spend it with my family or doing everything else ,but I think it's very little compered to other musicians who have sacrificed much more than me. Oh I forgot the money!
Describe your ideal live show as a performance Band. Have you already experienced that?
No and I wish I will, I haven't thought over it.
Which attributes, do you think, that a new Heavy Metal Band should have in order to gain identity and be unique?
"Mean what you say and say what you mean". I think the most important aspect to survive musically is to be honest and true firstly with yourself. If you succeed it then you'll be true in your music too and this will be perceived by the fans. This way you gain identity and uniqueness I believe, but you can't make everyone happy with what you do as an artist.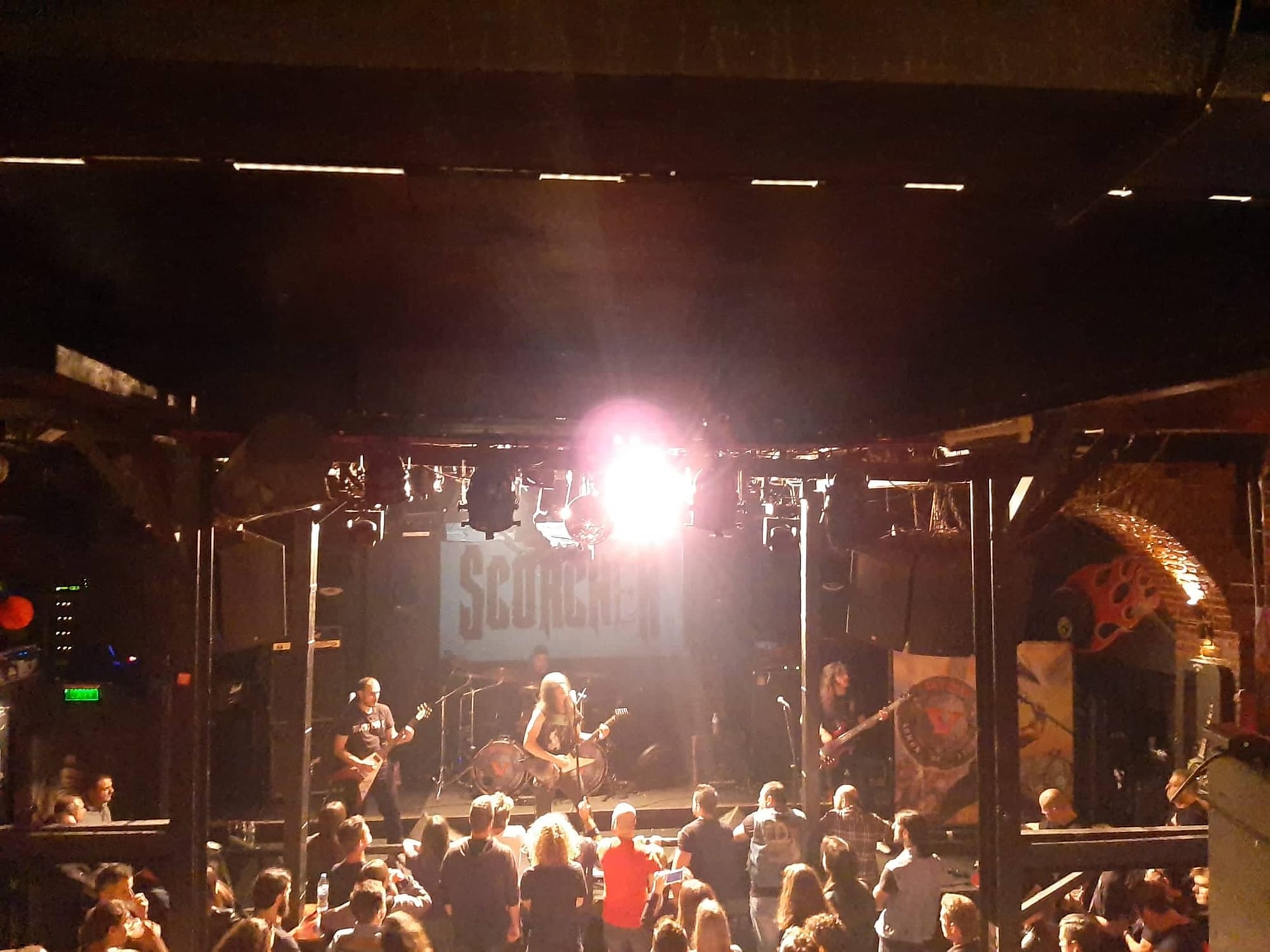 Do you believe that Bandcamp and other Digital Platforms help the new Heavy Metal Bands? Which, do you think, is the ideal way for a Band to promote its work?
The best way to promote your work is to use all means necessary to achieve that. All the channels which promote someone's work, is good to be considered and comprehended. The Internet has taken it's place in the music industry and thinks are not as they where, concerning bands and labels and the whole relationship between the two. Thinks were never easy for a musician. The Internet solves some problems, but the changing of the industry brought a lot more others so the equation is complete.
Tell us a few things about the New Underground Metal Scene in Greece (Bands, Fanzines, Webzines, Metal Clubs etc.)
20 years ago thinks were different in the local scene. The bands back then, where following the trends and the style of playing of that era's metal music. This is only my opinion. I think now the old school is back (at last) the bands are grown by numbers and the music is much more interesting because it's built upon the ashes of the 70's and 80's heavy music. All in all the underground scene is alive and well and I hope it stays that way for all kinds of music.
What are your future plans?
The release of the demo to be followed by our fourth full-length. We had a perfect gig with RIOT V in November 9th 2019 and we are looking forward to experience the same excitement on our next gig as soon as thinks with the COV-ID cool up a bit and festivals open doors again.
Thank you very much for your time & Keep up the good work! The closure is yours.
I hope thinks will go well for your zine and your readers! Thanks a lot for the reading!
Till next time!!
By Steve the Filthy Dog.
SCORCHER CONTACT:
https://scorcherband.bandcamp.com/
https://www.facebook.com/ScorcherOfficial/
https://www.instagram.com/scorcherofficial/
https://soundcloud.com/scorcher-6