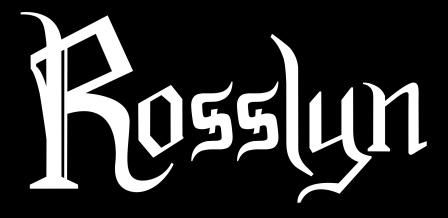 !!!HEAVY METAL FROM SPAIN!!!
We had a conversation with Jorge (Guitars).Enjoy!
Welcome to the FILTHY DOGS OF METAL Webzine.
Tell us a few things about ROSSLYN (Members, Starting Year etc).
Hi everyone! We are Rosslyn, a heavy metal band formed in Calatayud (Spain) in 2015. We are Borja (singer), Jorge (guitarist, now writing), Jose (bassist) and Mikel (drummer). We've been rolling for five years in which we've released one album and we've played a few gigs over the country.
In 2018 you have released your album ''Soul In Sanctuary''. Have you prepared anything new since then?
Yes, in 2018 we released our debut album Soul in Sanctuary with Sliptrick Records. Then we made our first little nationwide tour so-called ''Tour in Sanctuary'' that lasted between 2018 and 2019. Now we have enough material for a second album and the next step is go into the studio again to record it. We are looking forward to it!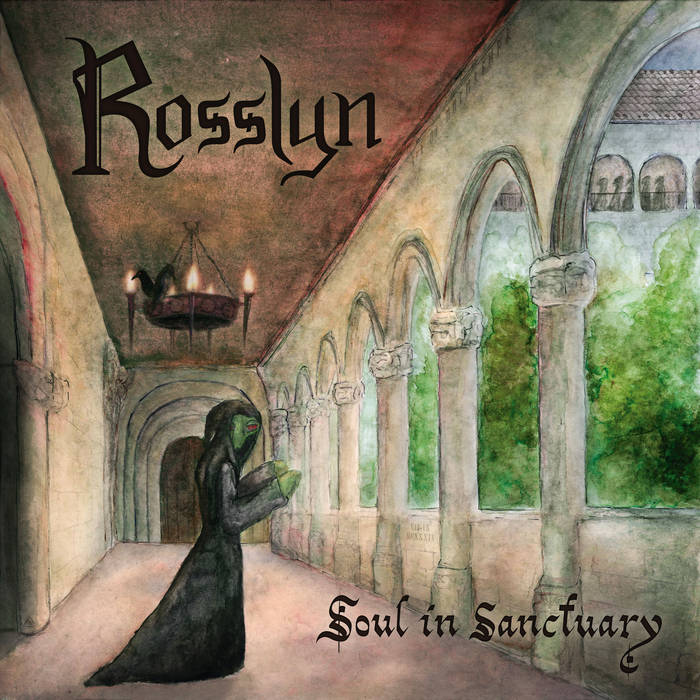 Label or DIY and why?
Nowadays there's always DIY stuff for bands some way or another. But a record label can help very much in distribution and promotion, so that's the reason why we decided to release our first album with a label. Even so, everything related to production, social media, merchandise, videoclips, booking gigs and a large etcetera is done by ourselves.
Do you prefer Vinyl, Tape, CD or Digital Format and why is that?
This is a somewhat complex question. From the point of view of practicality digital is the best way to show your music to the world and is also an amazing way for people to discover new bands and listen to them without expending any money. From the romantical point of view, the physical format will always be the best way to listen to music and get deeper into the bands, whether your favorite format is CDs, vinyl or cassettes. In my personal opinion, I love listening to vinyl and all that this practice involves.
Your music style is Heavy Metal. Which are your main influences (Favourite Artists / Bands etc.)
We have a wide variety of influences and each one of us listens to very different genres. That's good when putting our personal touches together into Rosslyn. But as you well say we are a heavy metal band and the main influences in our music are heavy metal titans such as Iron Maiden, Dio, Manilla Road... a bit of power/folk metal like Blind Guardian, Elvenking, Helloween... even also hard rock and doom metal can be noticed in the band. We are not closed to anything, we just want to express ourselves the best way we can.
Which things, do you think, a Band should sacrifice in order to succeed? Have you ever sacrificed anything in your life for a better future of your Band?
Succeed... what's success? hahaha. I think nothing should be sacrificed to get more followers or play more gigs. Nowadays there's an infinity of bands and lots bringing great material to those who want to hear it. However, what a band should do is trying to be their best self and evolve, never settle into a formula that they have seen work for other bands. But this is my feeling, and perhaps that's why we are not selling out stadiums or peaking record sales charts.
Describe your ideal live show as a performance Band. Have you already experienced that?
It may be something like a gig with the audience having fun, singing along and enjoying the show, no matter how many people there nor the size of the venue. And of course, a good sound through the PA system and in the monitors. About the first part, yes, fortunately we have had many shows with an amazing audience (special mention for the crazy people of Teruel), and about the quality sound it is hard to reach in our low budget shows, but who cares (hahaha).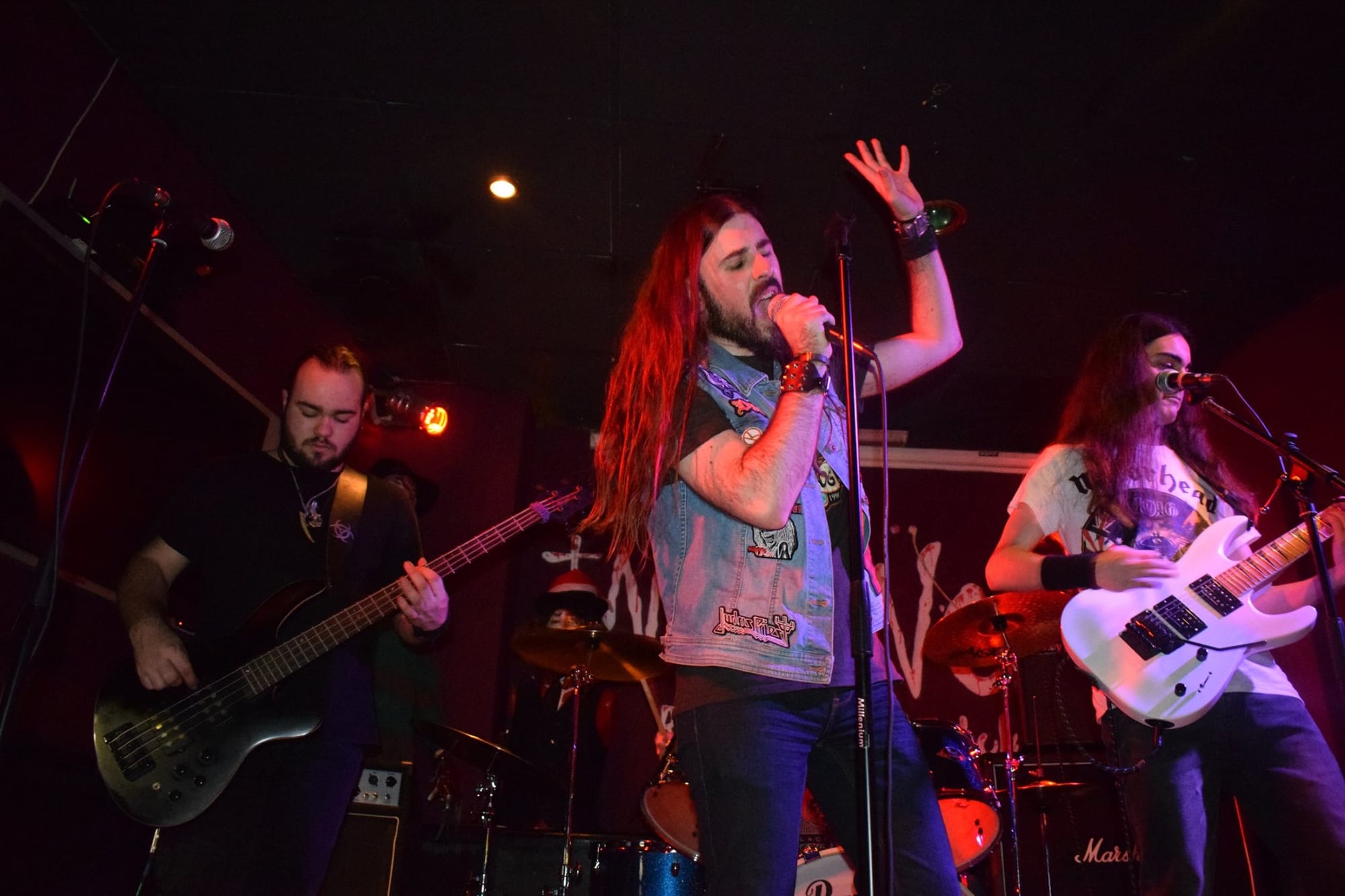 Which attributes, do you think, that a new Heavy Metal Band should have in order to gain identity and be unique?
As a I've said before, a new band (heavy, thrash, black or whatever) should try to be themselves, give their music their touch and of course enjoy. A beginning band shouldn't start in this twisted business searching for fame or money. It's good to look to the great bands and think ''yeah, I want to do that, I want to be there too'', but always enjoying the little things. Otherwise it could be very frustrating, and the band would be doomed to splitting up.
Do you believe that Bandcamp and other Digital Platforms help the new Heavy Metal Bands? Which, do you think, is the ideal way for a Band to promote its work?
Bandcamp is fine for checking out albums from bands you found surfing the internet who don't have their music on Spotify, iTunes, Deezer or any streaming platform you prefer. It is also great for bands to sell their albums and merch in an independent way. Maybe here in Spain Bandcamp isn't the most usual platform to listen to new bands because most people do this on Youtube, but anyway, all those platforms are very useful for new bands, of course. I don't dare to point to an ideal way to promote a band's work, each band works different.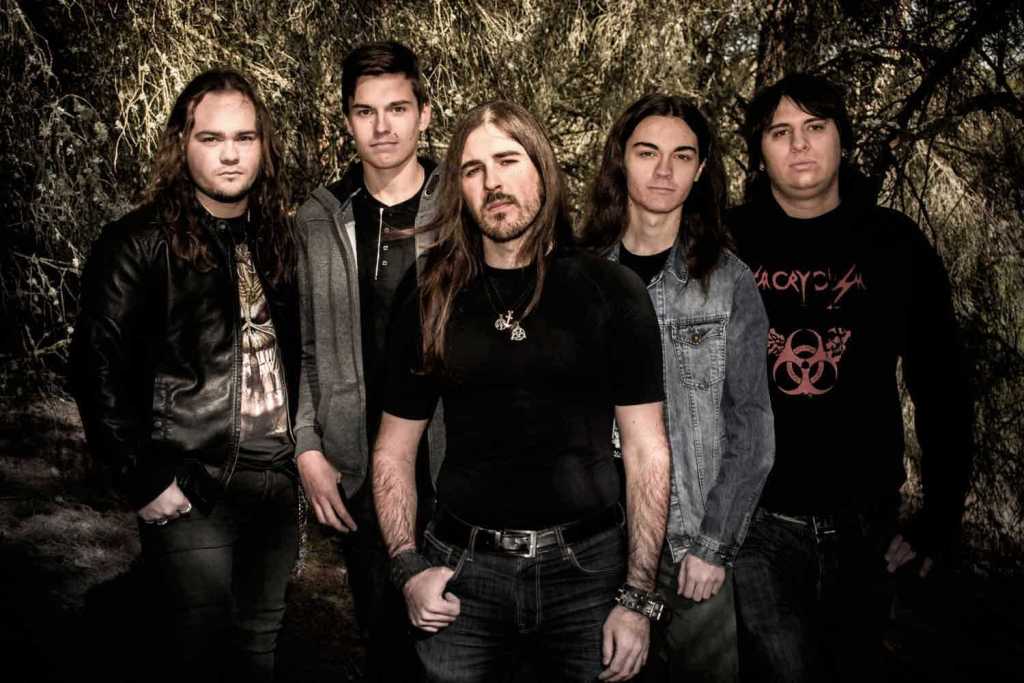 Tell us a few things about the New Underground Metal Scene in Spain (Bands, Fanzines, Webzines, Metal Clubs etc.)
Right now everything in the metal scene is stuck due to the virus situation. But looking to the silver linings, there's so many new bands pushing the underground, releasing cool material and developing tours (I emphasize that not exactly now). There are also underground webzines looking very professional which is great too. And about the metal clubs, it's hard to say that the corona crisis will end with more clubs than we would like, so sad.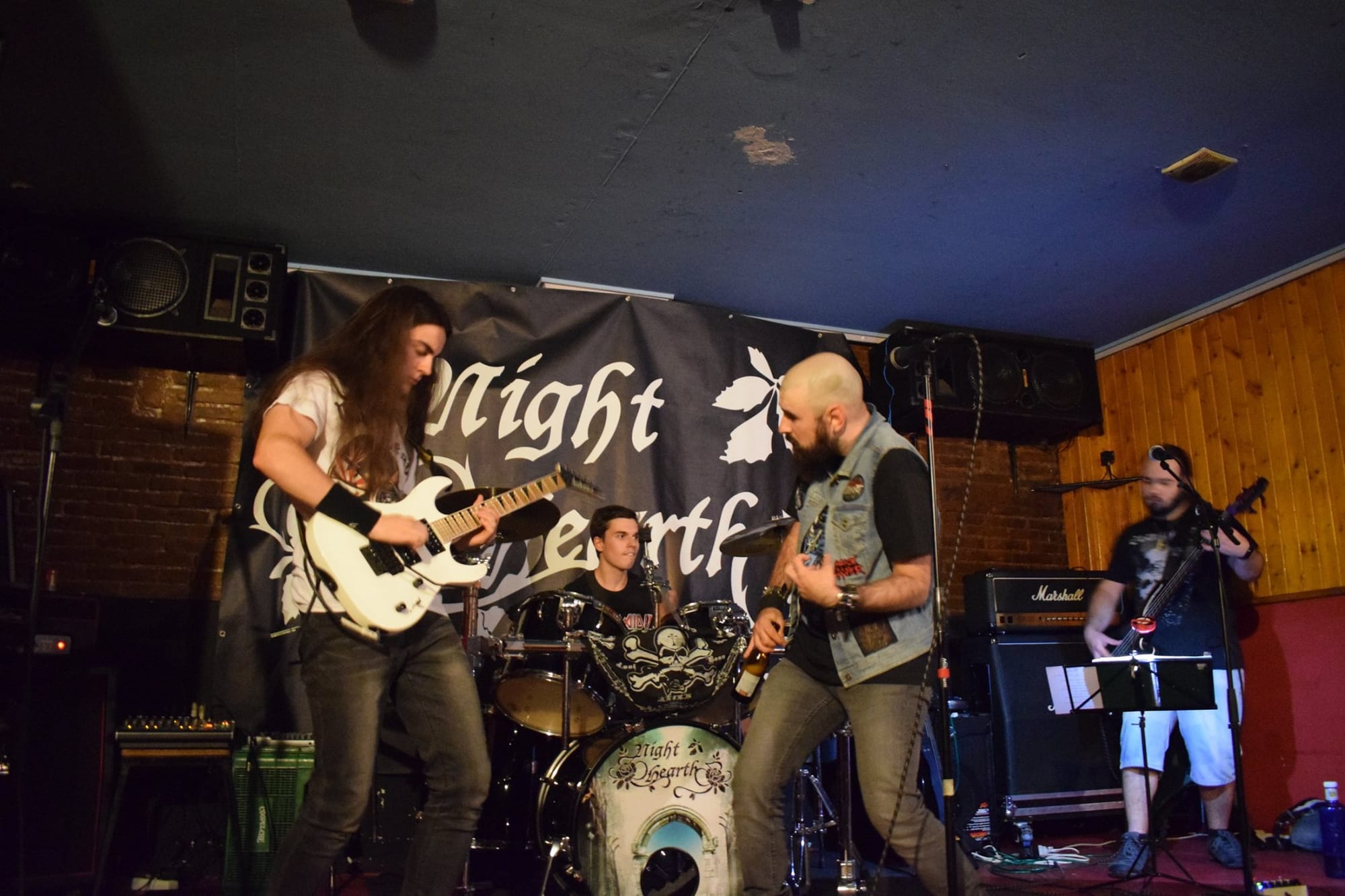 Do you know anything about the Hellenic Metal Scene?
I must apologize because I can't name any Hellenic metal band without consulting the metal archives. But I would like to highlight a some like psychedelic rock band from Thessaloniki called Naxatras. I'm a big fan of their music, specially their first album, which I was able to get when first released on vinyl through Bandcamp straight from the band. It was a mess because, if I remember well, the package came to Spain but wasn't delivered to me and the boys had to send it again :s And of course, I know about Up the Hammers festival, where it would be marvelous to play someday.
What are your future plans?
Our near future plans are going into the studio, recording our second album (which will be amazing) and start the boring and desperating process of releasing it. Afterwards there could come some videos, a tour... who knows.
Thank you very much for your time & Keep up the good work! The closure is yours
It's been a pleasure, thank you very much for reading and also a big thank you to Filthy Dogs of Metal webzine. For anyone interested, here goes the link to get our album ''Soul in Sanctuary'': https://deadpulse.com/product/rosslyn-soul-in-sanctuary/
Cheers!
By Steve the Filthy Dog.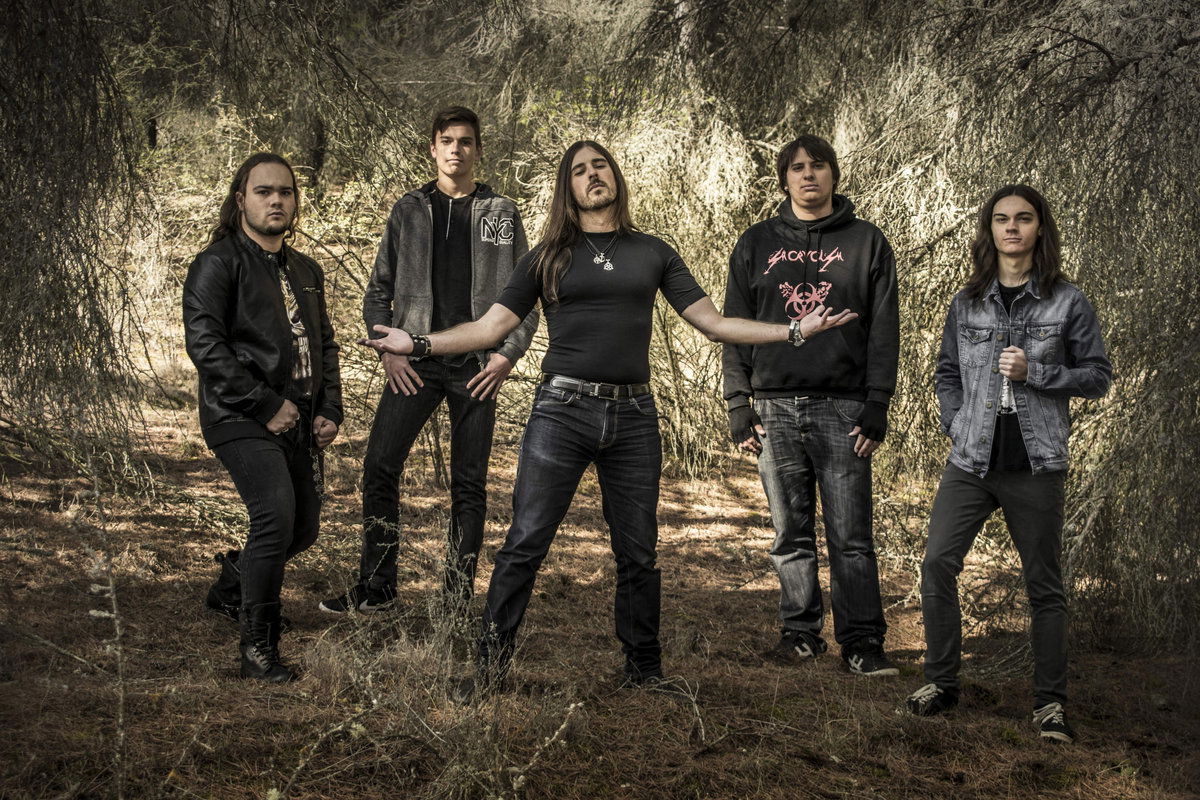 ROSSLYN CONTACT:
Rosslyn Spotify: https://open.spotify.com/album/6KbMeXBeiE700C28tAkHls
Rosslyn Facebook: https://www.facebook.com/rosslynmetal
Rosslyn Instagram: https://www.instagram.com/rosslynmetal/
Rosslyn Youtube: https://www.youtube.com/watch?v=ZJruFAZz_hU
Rosslyn Bandcamp: https://rosslynmetal.bandcamp.com/album/soul-in-sanctuary
Contact: rosslynmetal@gmail.com