!!!US BLACK THRASH METAL!!!
We had a conversation with RITUAL MOON.Enjoy!
Welcome to the FILTHY DOGS OF METAL Webzine.
1. Tell us a few things about RITUAL MOON (Members, Starting Year etc).
Mars: Ritual Moon started in 2018, with the two original founding members: Belen (vox/guitar) and myself - Mars (drummer). We started jamming in my garage, just playing any type of style that we wanted to experiment with, which is how we started finding our sound! It was really about having fun and doing whatever we wanted!

Belen: Our demo release and first show were in March 2019 and we played a few shows as a 2 piece. Then we recruited Rachel, our bassist, in August 2019. We've been writing and rehearsing for our full album that we'll be releasing later this year.
2. In 2019 you released your demo ''Ritual Moon''. What was the Feedback from your audience as well as from the Press?
Belen: From some published reviews like the ones on Soulgrinder Zine and Symptom of the Metalverse to name a few, the demo was praised! Our "creative cohesiveness" and diversity were noted, and the fact that we sold out on our tapes and demos was also a good sign that people dug it.
Mars: We put a little extra than the average demo, putting time into recording, artwork, packaging, different formats, etc. It was definitely a good introduction to the band.
Rachel: i didn't participate in that release but I was a fan and I really enjoyed it.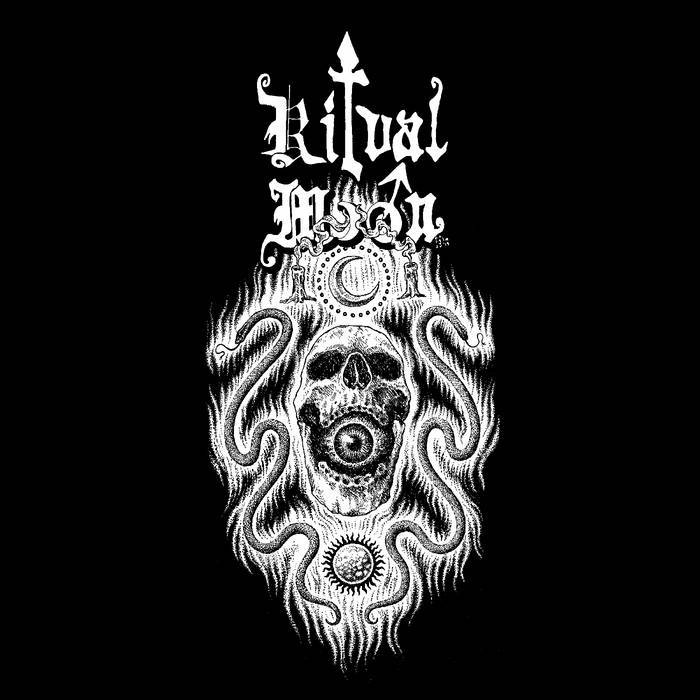 3. Label or DIY and why?
Mars: DIY, honestly we like to have 100% say in every detail and everything we do, personally we don't want anyone telling us what to sound like and what to do, this is all us 100%.
Belen: Totally fuckin agree! However, we are working with Rapid Fire Records to release a split and Matt from Rapid Fire has been fuckin great at giving us the liberty to choose how we handle it!
4. Do you prefer Vinyl, Tape, CD or Digital Format and why is that?
Mars: I prefer tapes! I fucken love the vintage sound you get from a tape! Shit that's all I can play in my 99 Toyota!
Belen: I don't necessarily have a preference because I use them all! If I'm collecting merch from a band, I love vinyl, tapes, and CDs, but if I'm in my car, I usually connect via Bluetooth so I go digital.
Rachel: I prefer CD and Vinyl because I love the packaging.
5. Your music style is Black/Thrash Metal. Which are your main influences (Favourite Artists / Bands etc.)
Mars: My favorites are Motörhead, Judas Priest, and Venom.

Belen: I love Witchaven, Impetigo, Nattefrost, and just black metal, death metal, and thrash in general.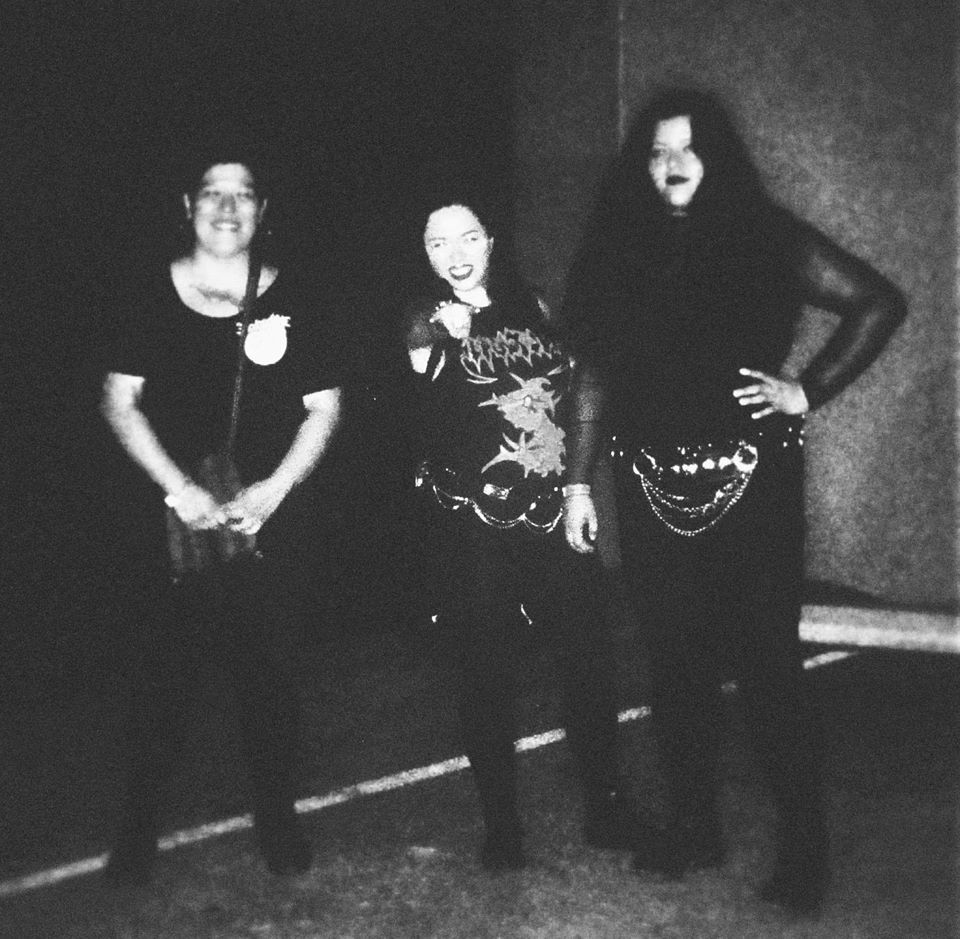 6. Which things, do you think, a Band should sacrifice in order to succeed? Have you ever sacrificed anything in your life for a better future of your Band?
Mars: Definitely TIME, it takes a lot of your personal time to invest in your music, and having jobs/families makes it hard, but it's for sure a sacrifice!
Belen: I think time and energy is always sacrificed, whether it's applied to practicing, promoting, creating new content and music... There are plenty of things to do in a band that need to get done, especially when you don't have a manager to do them for you. It takes a lot of time and energy to be in a band because it's not always easy. You need to push yourself beyond your limitations and that takes a lot of energy, grit and willingness. I've sacrificed this for the band, but I don't really think of it as a sacrifice because I do enjoy the journey.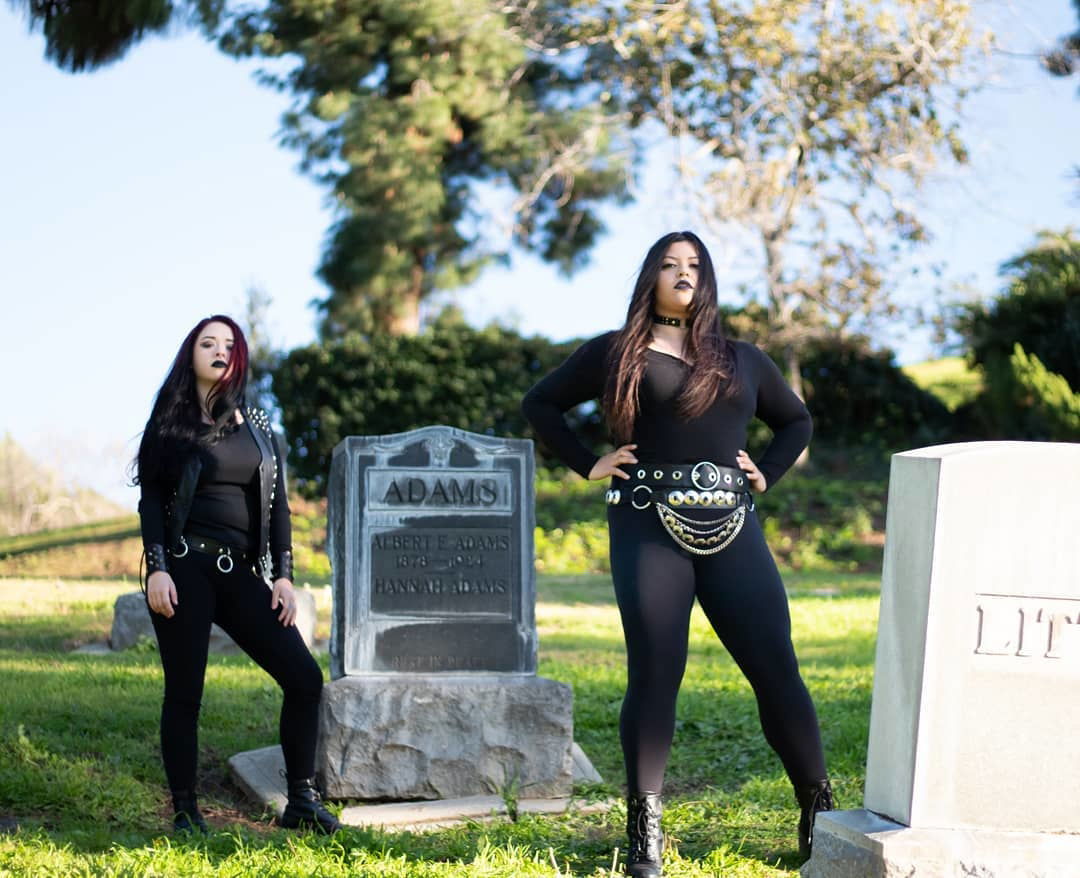 7. Describe your ideal live show as a performance Band. Have you already experienced that?
Mars: BIG STAGE, I definitely want to play a big stage one day! And play to bigger crowds!
Rachel: Any show with people that come and support! Of course every show!
Belen: My ideal live show would be one with everyone going fuckin ape shit, pitting and bouncing off of everything, beers in the air, just everyone having a hell of a time! We haven't experienced this the way I'm imagining it, but we have had some great shows.
8. Which attributes, do you think, that a new Black/Thrash Metal Band should have in order to gain identity and be unique?
Mars: Personally, I think those attributes come organically, It's not something you can just do, if you have a vision and the guts to make it happen, that enough makes you stand out, ENERGY is everything!
Belen: Attention and consistent execution in all areas of being in a band such as promotion, making music, having merch or tangibles, investing in the band, and having the right mindset. Focusing on all aspects will help the band gain identity. In terms of being unique, that should be paired with being able to execute the band's vision and ideas. You can have unique ideas, but if you don't do what you need to do to put them out there, then nobody will catch on.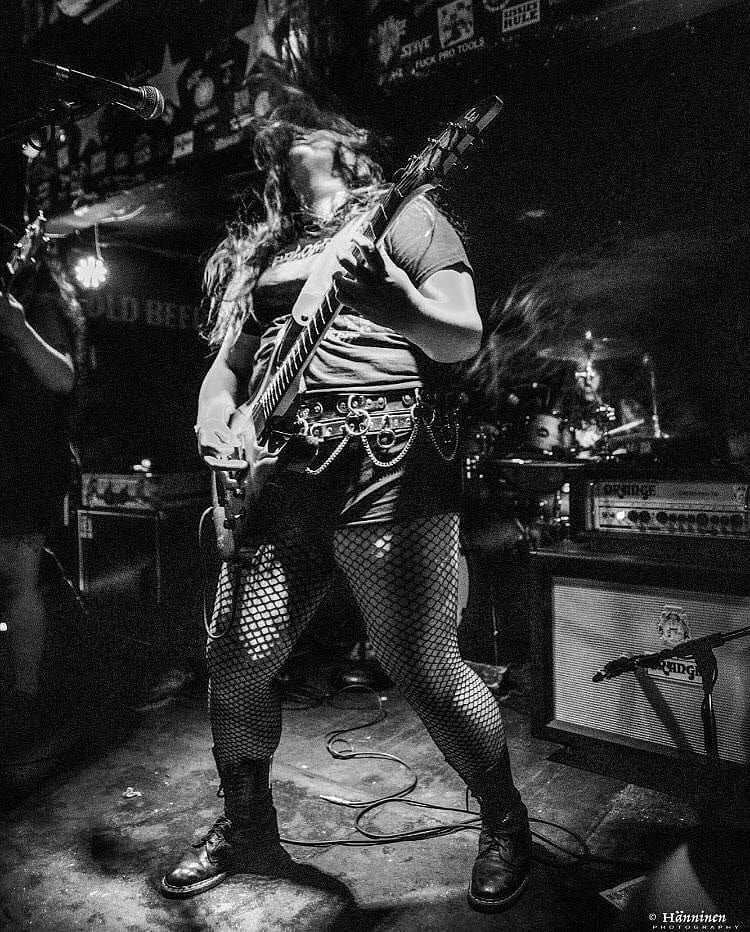 9. Do you believe that Bandcamp and other Digital Platforms help the new Black/Thrash Metal Bands? Which, do you think, is the ideal way for a Band to promote its work?
Mars: They totally help, they make your music reachable to anyone anywhere in the world! I love being able to see people in other countries listening to us through Spotify! Yay for the future.
Rachel: Yes definitely, I really love Bandcamp and how you can purchase directly from the band and listen to the music.
Belen: People who listen to Black/Thrash can range in age from young to old, so you have to think about releasing music in formats that those age demographics appreciate. Digital platforms are definitely tools to take advantage of, but releasing music in analog formats are also great sources of spreading music. Not only is format of music (digital, cd, tape, etc.) important, but the packaging and the way it's "advertised" is also of importance to a band's promo strategy. A band can choose to be either simple as hell – here it is, buy it or fuckin don't - or they can choose to throw in extra shit for each purchase, for example. I don't think there is a one-size fits all approach for promoting. You need to be able to try new things all the time because not every approach will be a success. Keep fuckin going til you find what works for the band.
10. Tell us a few things about the New Underground Metal Scene in Los Angeles, California USA (Bands, Fanzines, Webzines, Metal Clubs etc.)
Mars: There are a lot of up and coming bands in LA from any and every metal genre! You can find anything from traditional heavy metal to black metal, there's something for everyone and there's always a show going on!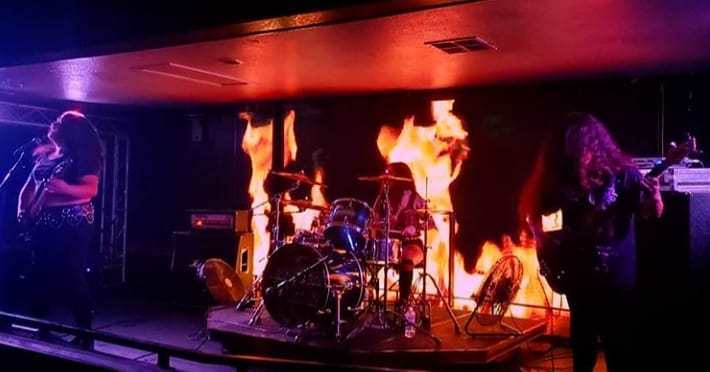 11. Do you know anything about the Hellenic Metal Scene?
Belen: I only know of the Up The Hammers fest in Greece since some close friends will be playing that this year!
12. What are your future plans?
Mars: Recording a full length album late 2020 and hopefully playing more out of LA shows late this year! Honestly we're just excited for any upcoming opportunities we get! We want the world to get a chance to listen to our sound!
13. Thank you very much for your time & Keep up the good work! The closure is yours.
Thanks for inviting us to do this! People can find us on YouTube, Facebook, Instagram, Bandcamp, Apple Music, Spotify, and Deezer; We have merch listed on Bandcamp and BigCartel. People can message us or email us, whatever way they choose! We're just getting started here.
Lastly, fuck believing in an external higher power – that higher power will always be YOURSELF.
By Steve the Filthy Dog.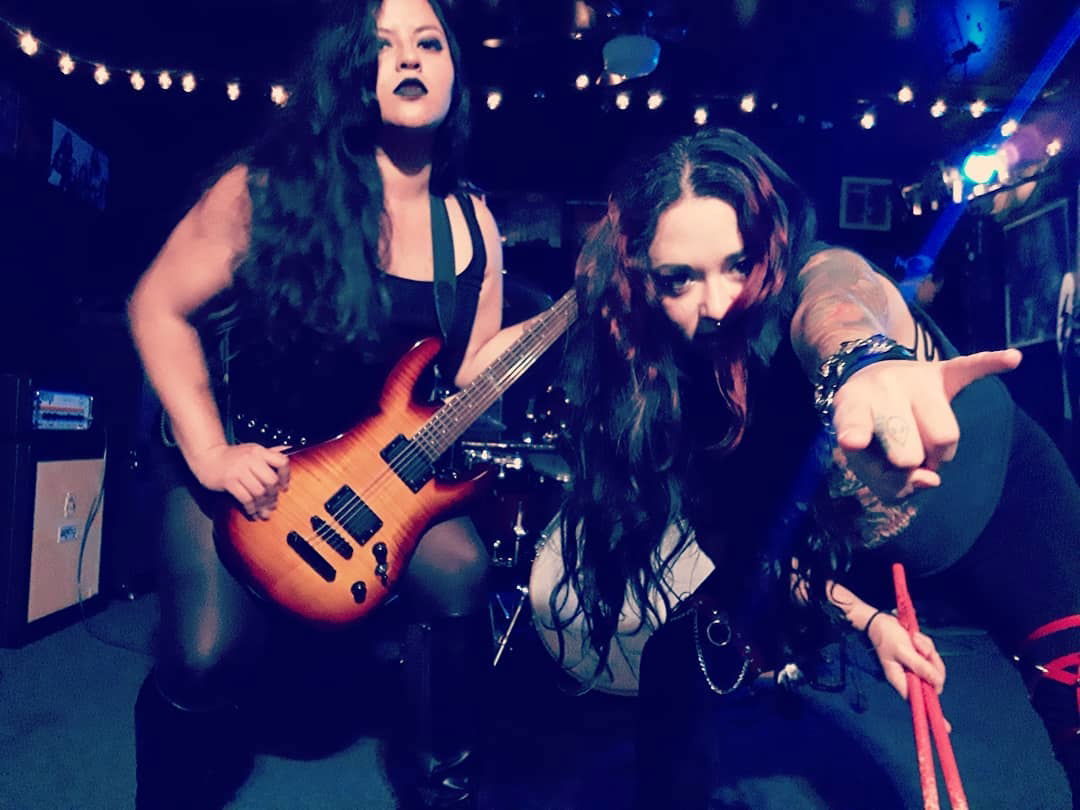 RITUAL MOON CONTACT:
https://ritualmoon.bandcamp.com/releases
https://www.facebook.com/Ritual-Moon-295678201106059/