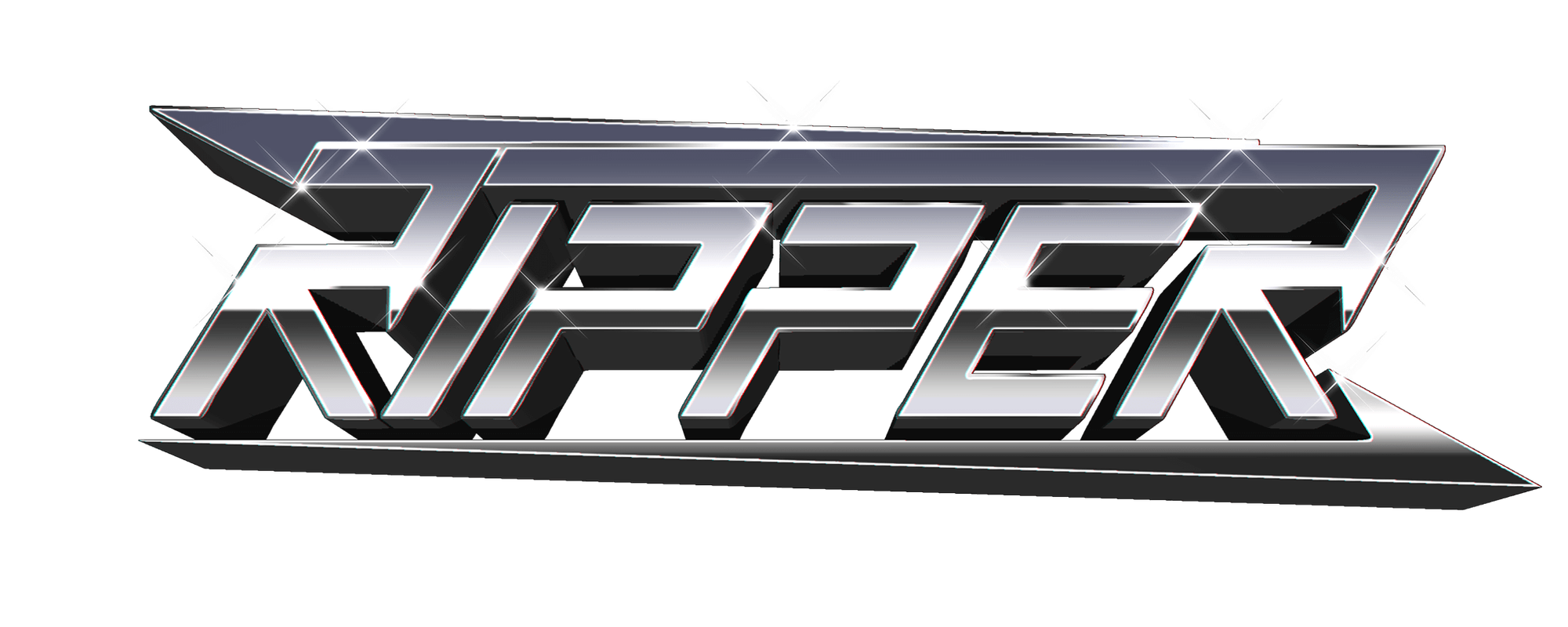 !!!HIGH SPEED METAL FROM COLOMBIA!!!

We had a conversation with RIPPER.Enjoy!
Welcome to the FILTHY DOGS OF METAL Webzine.
1. Tell us a few things about RIPPER (Members, Starting Year etc).
Ripper is made up of Andres Molina on the lead guitar, Jason Mutis on the bass and Juan Hoyos on the lead guitar and voice.Ripper started working in 2013 covering some Metallica and Iron Maiden songs. In 2014 we released our first DEMO named Hellish Witchcraf , it consisted of 20 units in CD format and It had 2 songs.After this the band participated in national events like: Holocausto Bestial, Rocker Fest, Popayan Metal Fest as well as shows in different cities. In 2018 the EP Speed and Violence is released, it has 5 songs: "Eternal Fire" opens the EP, this is an acoustic song with a middle age style guitar.The next song is "Power of Speed", one of the mots representative ones because of the speed, dynamics on the guitars and the NWOBHM essence.The third song, "Hammer of the Gods", is an instrumental, it has timing and rhythm changes. "Brothers of Steel" is inspired by experiences and metal brotherhood.Finally, "Sacrifice", this one is different from the others because it´s more aggressive and thrasher. Sacrifice was the first song composed.Upon the EP release, the band started growing, we got new spaces and chances with some Brazilian radio stations and reviews from France, Germany, Canada and UK while in our country the EP was Little known.
2. Your last work was the EP ''Speed and Violence''.Have you prepared anything new since then?
''Speed and violence'' opened many doors for us even though it was an EP of 5 songs and what we most want is to tear heads with our sound, that's why since the EP came out we have worked on new material to release it in 2020, we have a couple of pending productions, we hope they can see the light in the middle of the year.
3. Label or DIY and why?
Label, there is more support a better distribution with an excellent production.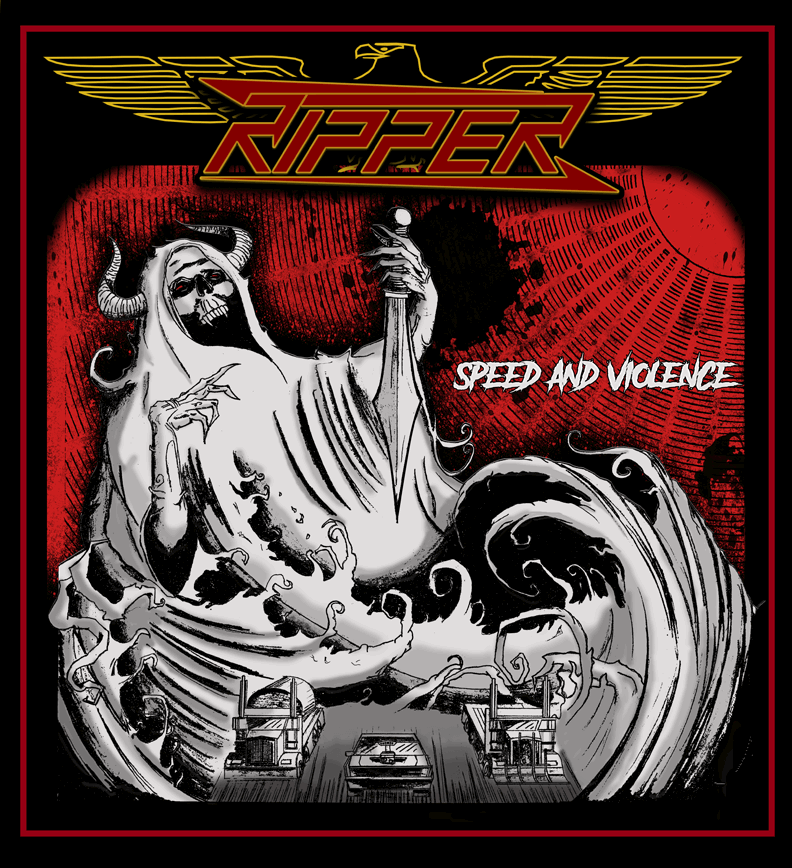 4. Do you prefer Vinyl, Tape, CD or Digital Format and why is that?
All these formats seem very good to us, the digital platforms move very well today and are very useful for any band that wants to show their music around the world.On the other hand, having physical formats is something very pleasant and a great delight for the ear, especially tape and vinyl.
5. Your music style is Speed Metal. Which are your main influences (Favourite Artists / Bands etc.)
We can talk all day about the bands that we each like and that is great to have that broad musical taste, but we all got to the same point regarding bands like Motorhead (Bomber, Overkill, Iron fist), Oz (Fire in the Brain),Stormwitch (Walpurgis Night-Tales of Terror), Avenger (Bloodsports),Tyrant (Mean Machine -Fight for Your Life), Running Wild (Gates to Purgatory, Branded and Exiled) ,Iron Maiden (Killers, Powerslave, The Number of the Beast), Judas Priest (Sad Wings of Destiny, Screaming for Vengeance, Defenders of the Faith,...)and we are missing many to name are bands that we love and have influenced us in a certain way.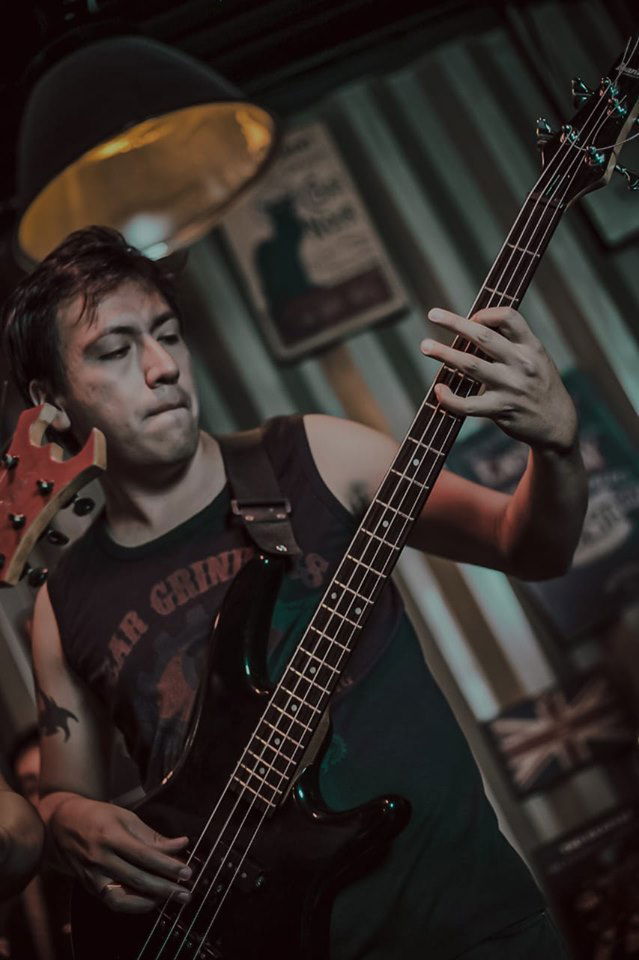 6. Which things, do you think, a Band should sacrifice in order to succeed? Have you ever sacrificed anything in your life for a better future of your Band?
Something is true and it is that a band requires time and dedication but the result in the end is something very gratifying, doing heavy metal and shaking your head with people who like our music is great.
7. Describe your ideal live show as a performance Band. Have you already experienced that?
Ideal show would be when the sound and the staging of the band are in balance and the madness of the band and the public overflows.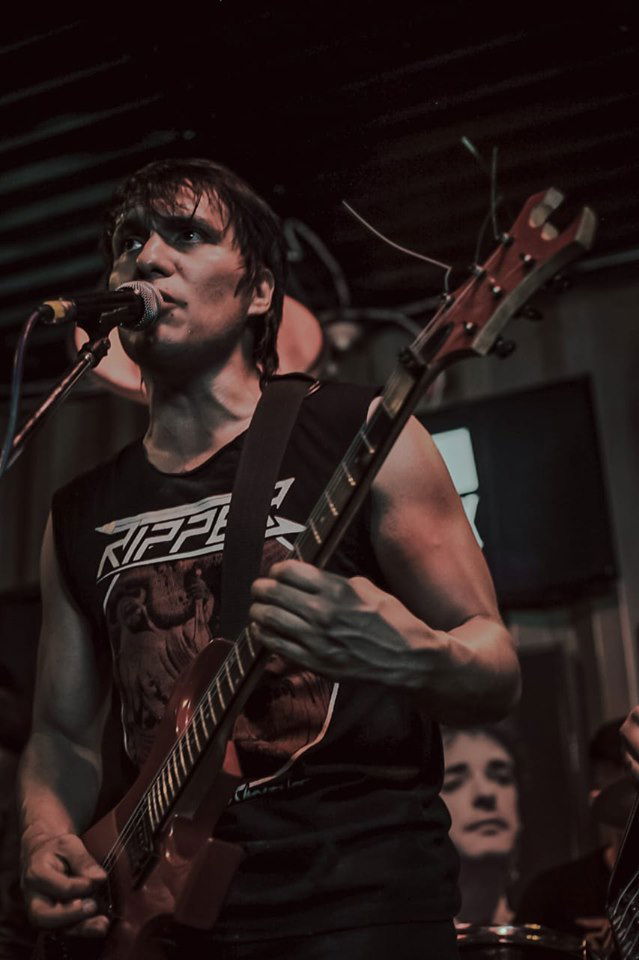 8. Which attributes, do you think, that a new Speed Metal Band should have in order to gain identity and be unique?
The most important thing is originality without this there is nothing, there may be very good bands but if they are going to be a copy of another band it is useless, it is important that you do a good musical job a good technique and you always have to be willing to hit your head.
9. Do you believe that Bandcamp and other Digital Platforms help the new Speed Metal Bands? Which, do you think, is the ideal way for a Band to promote its work?
Of course, these platforms and technology today have greatly facilitated interactions around the world. It is a great tool that helps bands to bring their music to more audiences compared to 30 years ago.If a band knows how to take advantage of these tools that modernity offers us and is a good band could be successful on the other hand, the best way for a band to promote their work is basically not to stay only on the platforms, we have the physical formats with which we can reach people, share it with other bands and thus feed back the metal scene, since it is about show your work and likewise know the work of others and meet people with whom you can get in touch for future projects.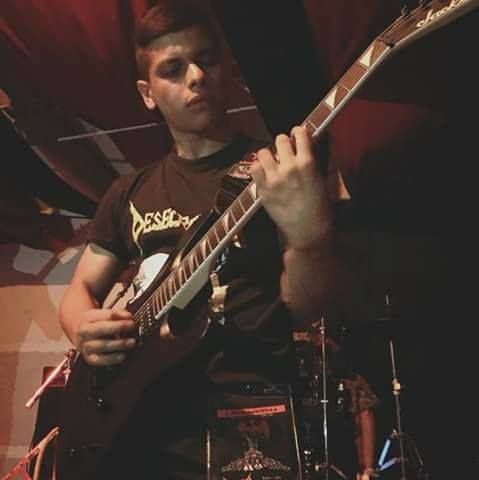 10. Tell us a few things about the New Underground Metal Scene in Colombia (Bands, Fanzines, Webzines, Metal Clubs etc.)
In Colombia there are bands that move a lot and that have an excellent level and quality, that must be said, everywhere there are good bars where you can go to present yourself, people are always looking forward to attending and seeing the bands they like ,there is always a show to see, cities like Popayán, Cali, Bogota, Medellin, Ipiales, Pasto, Pereira, Manizales you can find very good bands.
11. Do you know anything about the Hellenic Metal Scene?
I don't have much knowledge.
12. What are your future plans?
We have in mind in the short term a couple of productions with which we want to kick butts, then we go for our long duration and what is presented is welcome.
13. Thank you very much for your time & Keep up the good work! The closure is yours.
Thanks for your interest !! Long live the scene Long live the metal.
By Steve the Filthy Dog.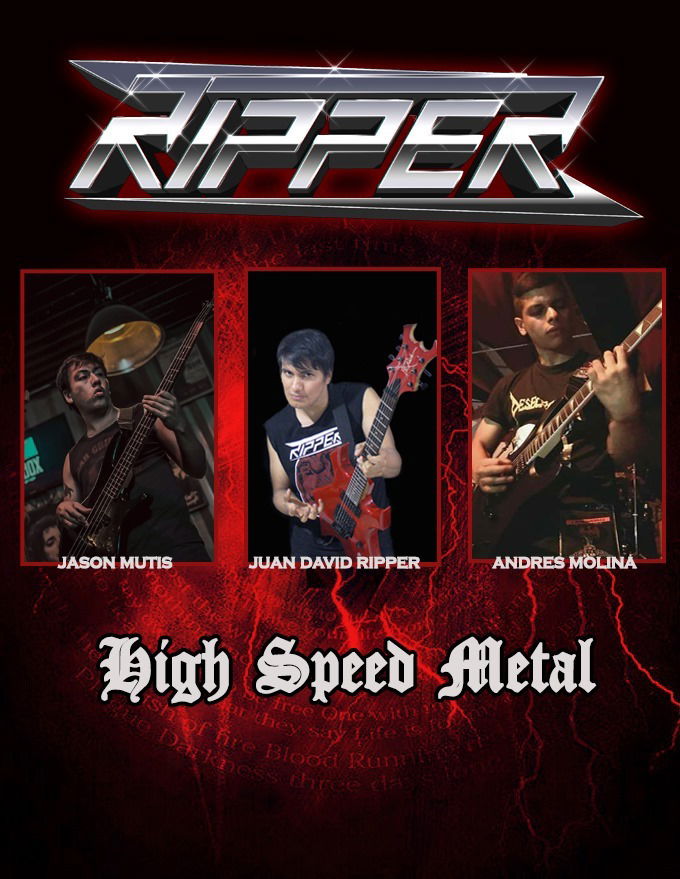 RIPPER CONTACT:
https://www.facebook.com/RIPPERSPEEDMETAL/
https://soundcloud.com/ripper-speed