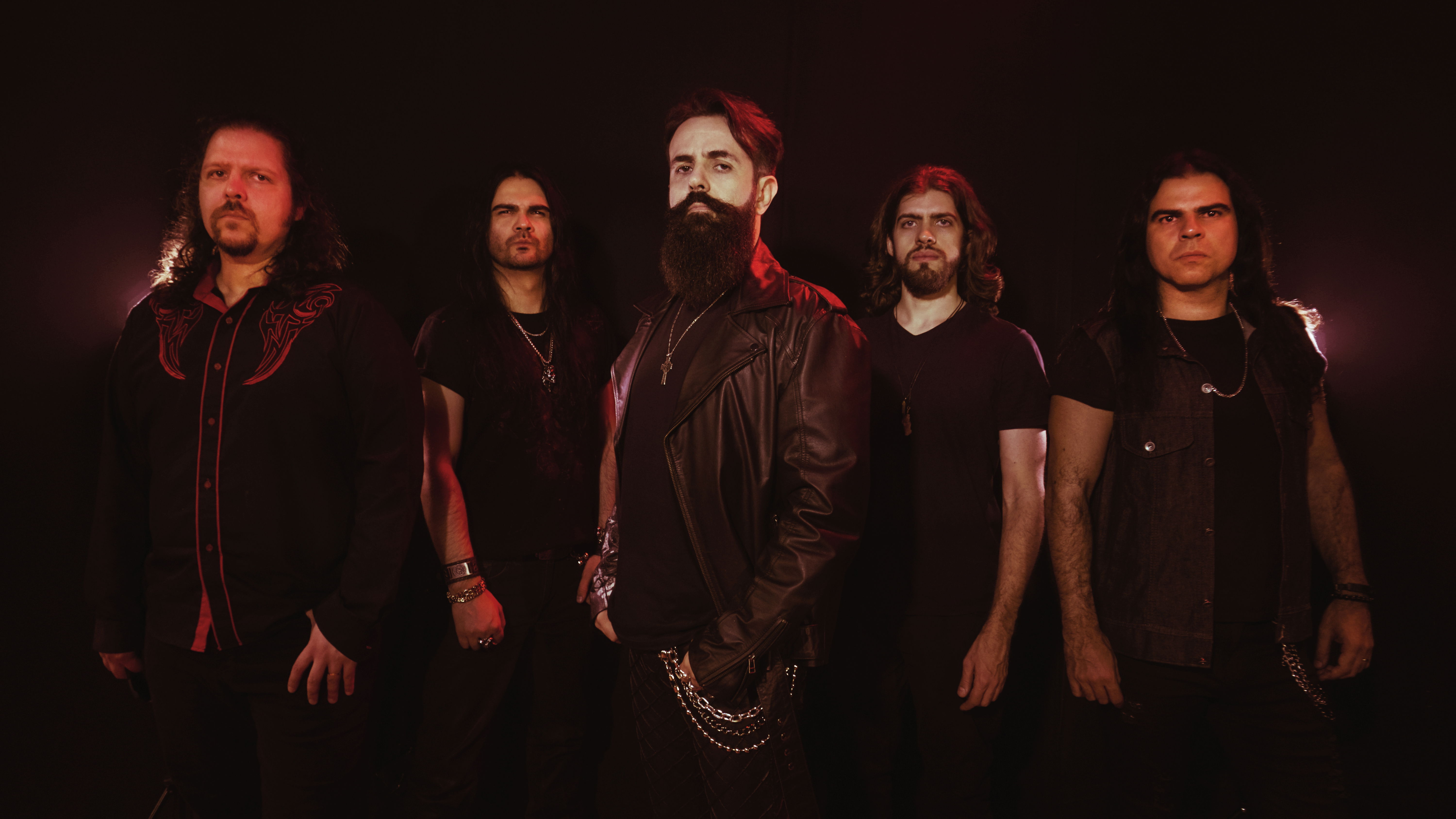 !!!BRAZILIAN HEAVY METAL!!!
Welcome to the FILTHY DOGS OF METAL Webzine.
Tell us a few things about RF FORCE (Members, Starting Year etc).
We´ve known each other for a while now. We´ve been friends for years. We´ve had cover bands playing Dio and Iron Maiden… Then in 2021 we put together the band. It's me, Rodrigo Flausino guitarist, my brother Ricardo Flausino on bass, Marcelo Saracino vocals, Daniel Iasbeck guitars as well and Lucas Emidio drums.
You have recently released your album ''RF Force''. What is the feedback from your audience as well as from the press?
It's been great. Every day we receive direct messages on our social media and comments on our videos on YouTube. We've been getting good feedback as well from press, such as Sweden Rock Magazine, Roadie Crew (Brazil). Good youtube reactions too like Iridium did.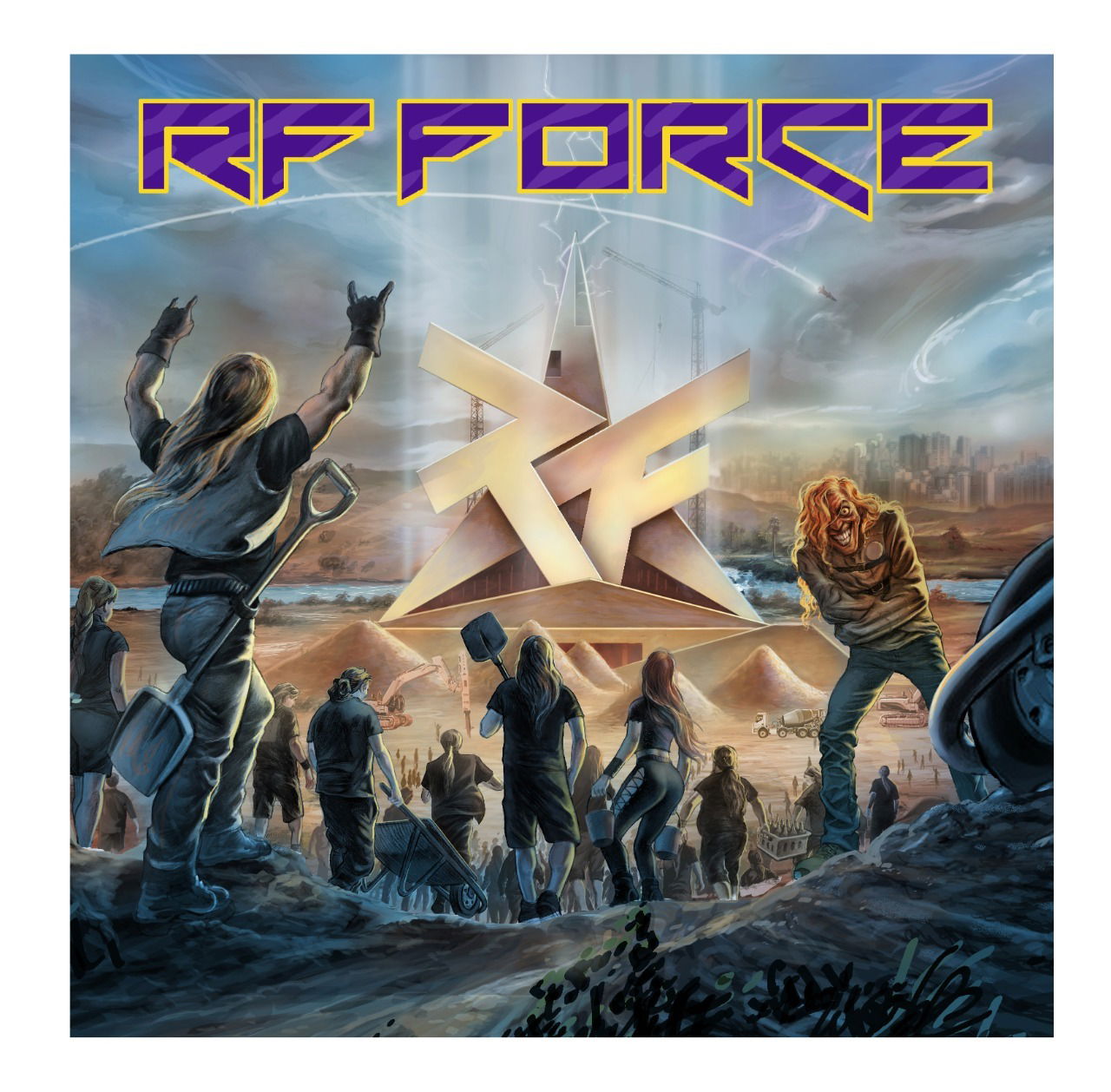 Label or DIY and why?
We try to get best of both worlds. The label is a partner that can press CDs and sell them to places we wouldn't be able to get ourselves. At the same time, as a DIY band, we have liberty to create and follow any direction we want.
Do you prefer Vinyl, Tape, CD or Digital Format and why is that?
Vinyl is beautiful. It's my favorite to have. But on daily basis, I end up using steaming platforms. They're much more practical.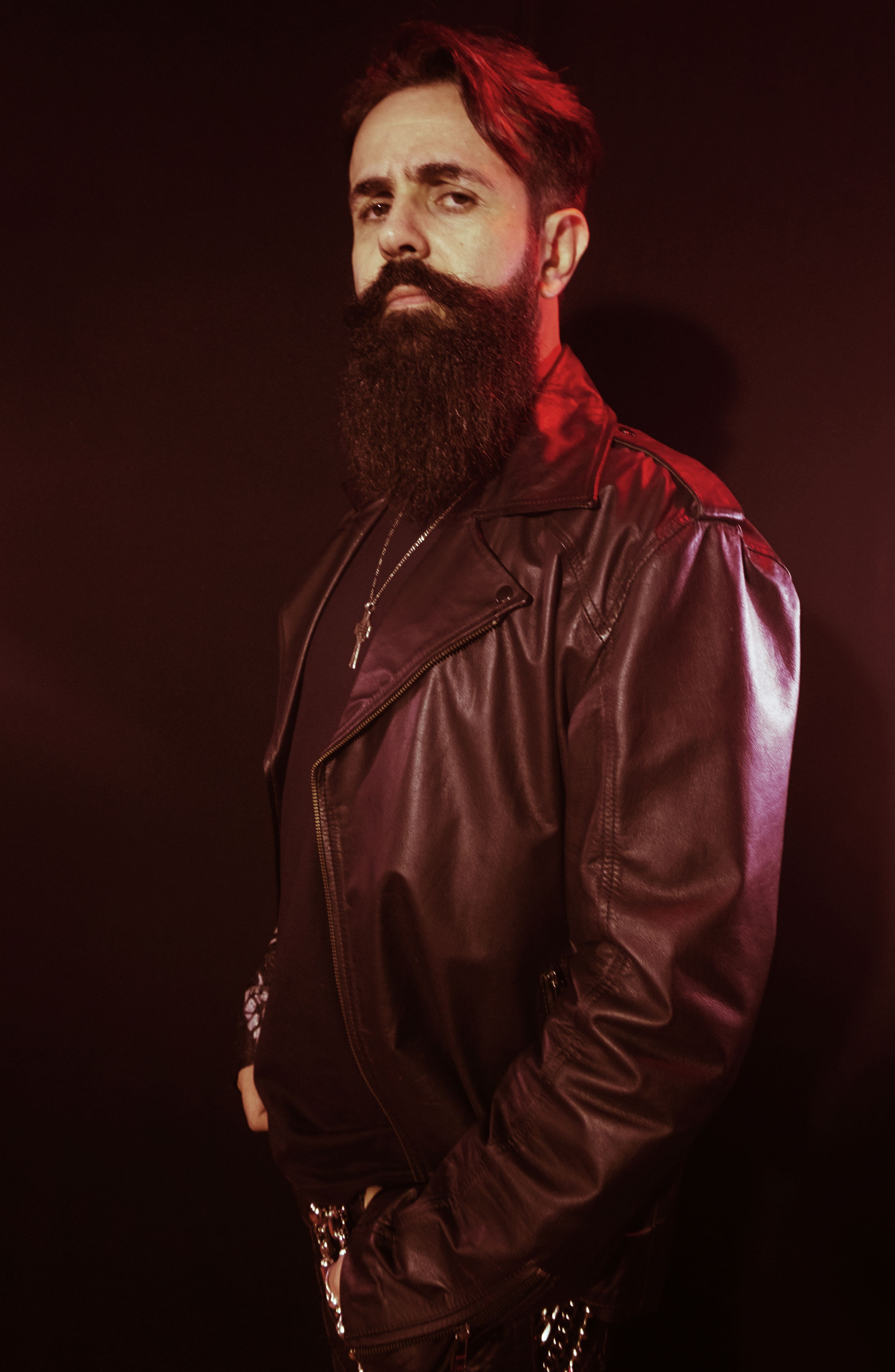 Marcelo - Vocals
Your music style is Heavy Metal. Which are your main influences (Favourite Artists / Bands etc.)
Iron Maiden, Dio, Judas, Sabbath, Rush, Van Halen, Dokken, Ratt, Helloween, Megadeth, Metallica, and so on.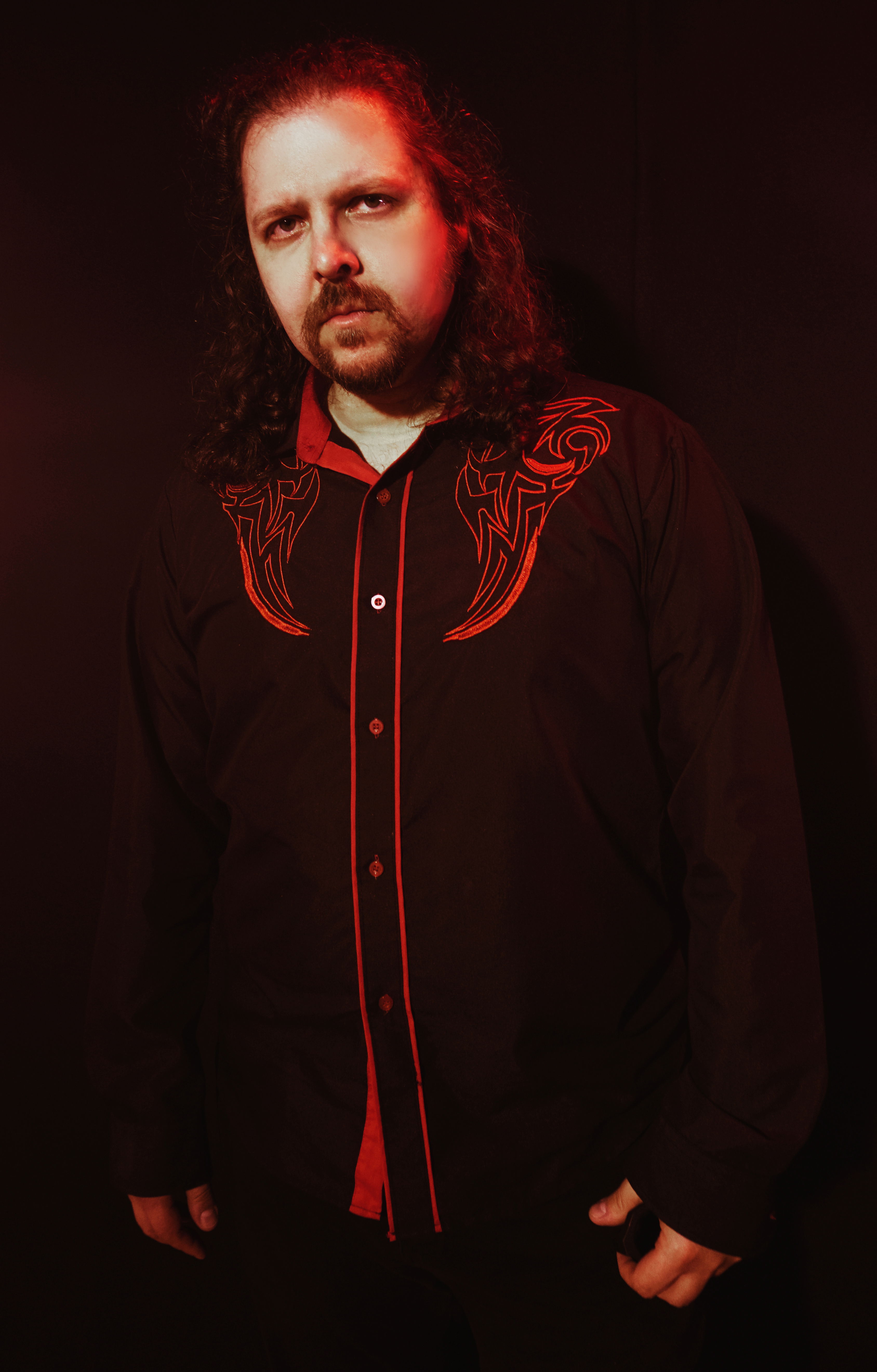 Daniel - Guitars
Which things, do you think, a Band should sacrifice in order to succeed? Have you ever sacrificed anything in your life for a better future of your Band?
We have to sacrifice money (laughs) It's takes lot of time dedicated to the band, but I don't see it as a sacrifice. I do because love making music and I like the challenge to make people know about it.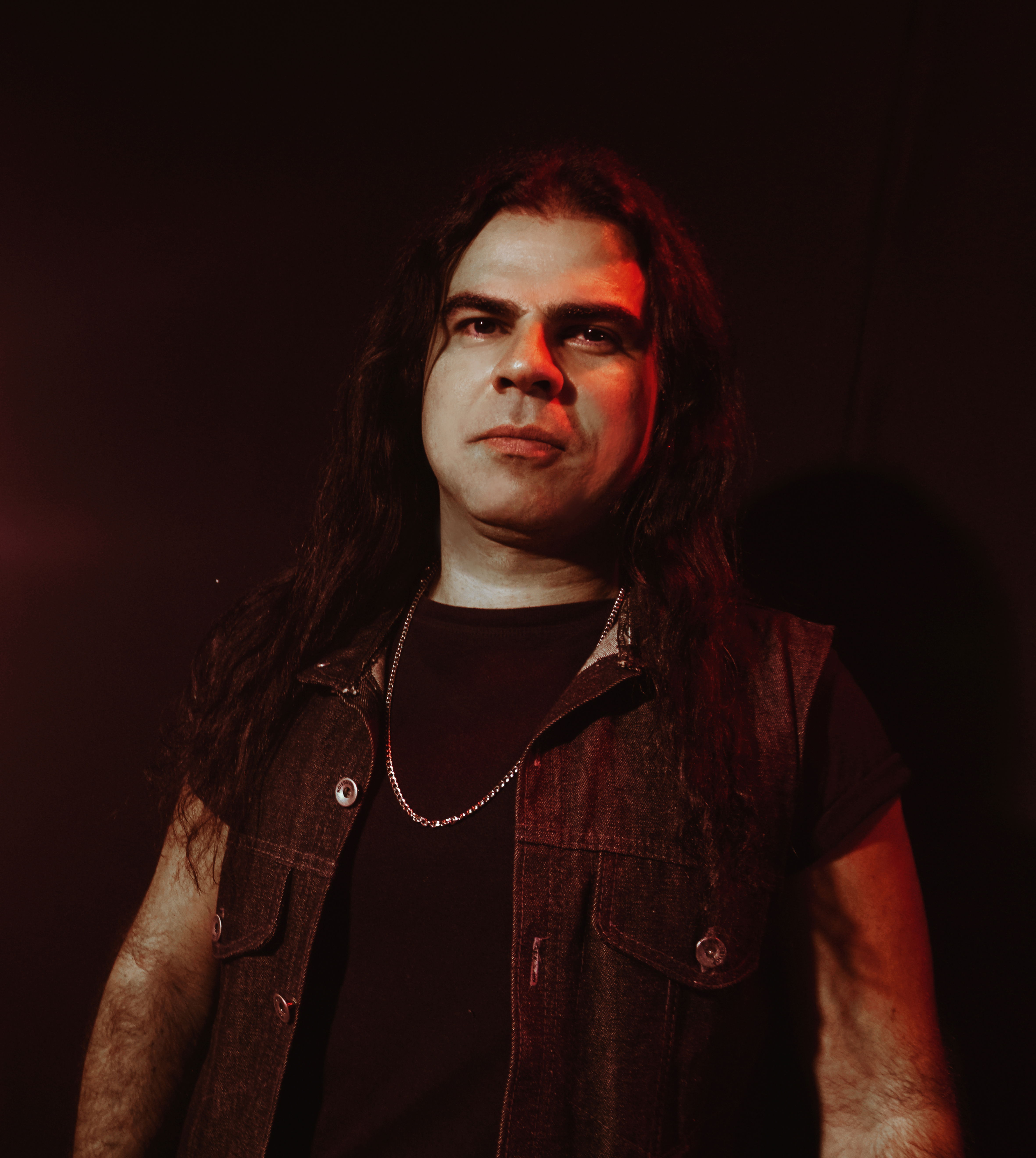 Rodrigo - Guitars
Describe your ideal live show as a performance Band. Have you already experienced that?
For what I've seen recently, I like Winger for their musicianship and Iron Maiden for the imagery.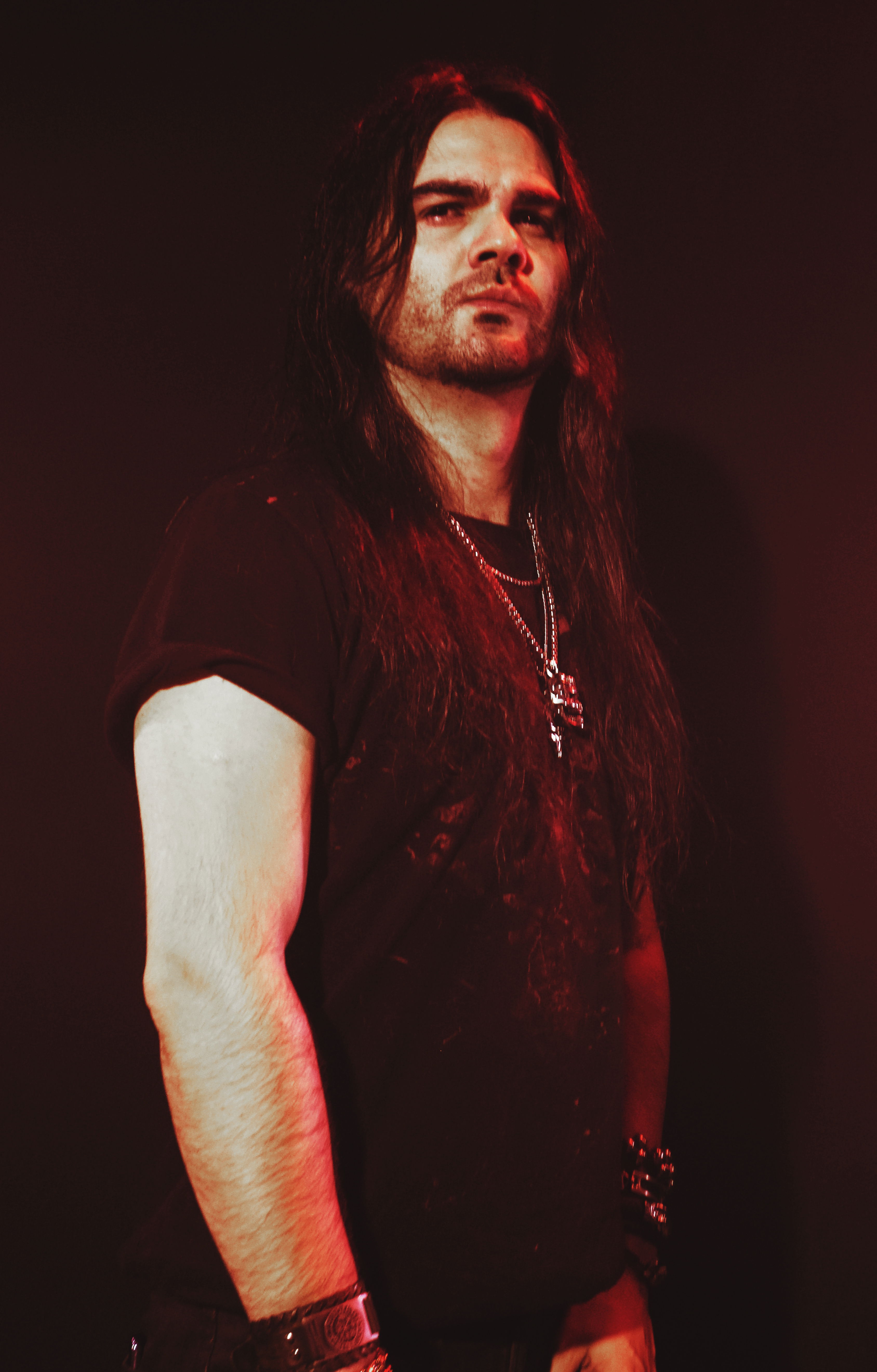 Ricardo - Bass
Which attributes, do you think, that a new Heavy Metal Band should have in order to gain identity and be unique?
First, I think you must do what you love and be truthful to your art. Then you go after selling it. There are many possible niches, and you can find your way through the internet. I really think that, if you don't copy things on purpose and just let it flow, you'll sound unique, most of the times yourself and no one else. If course you need to be a dedicated musician, learn well your instrument, the music you like...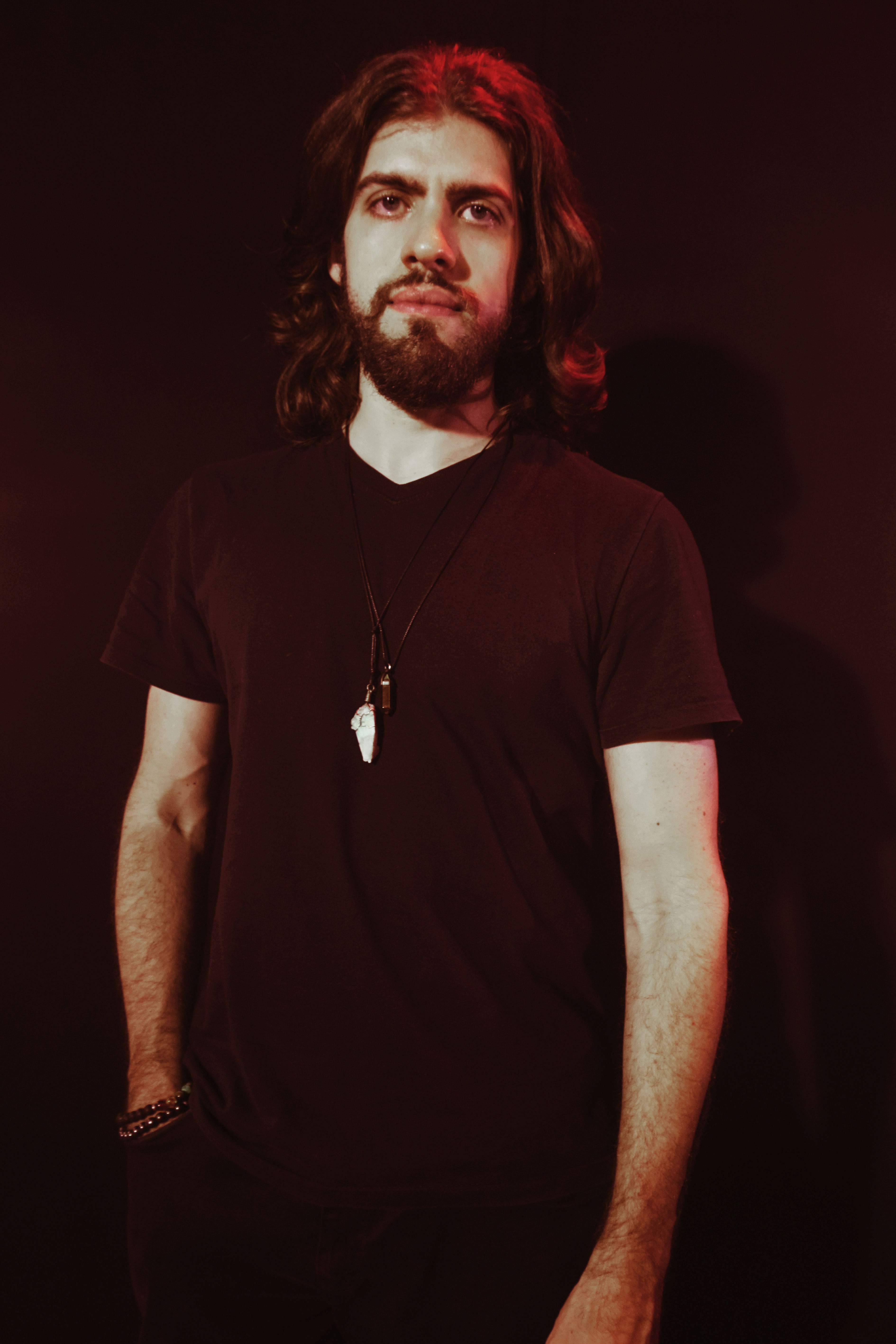 Lucas - Drums
Do you believe that Digital Platforms help the new Heavy Metal Bands? Which, do you think, is the ideal way for a Band to promote its work?
Nowadays you must be on all platforms if you want to be heard. Even though they pay little money to artists, the ones who wanna buy merch will buy anyway, so it's important people can listen to your songs wherever they like.
Tell us a few things about the New Underground Metal Scene in Brazil (Bands, Fanzines, Webzines, Metal Clubs etc.)
It's formed by youtube channels as Metal Station, Musikast, and many others, some radio programs as Pegadas De Andreas Kisser, web radios like Só Brasuca, bars like Fofinho in Sao Paulo, Roadie Crew magazine... Bands (some): Woslom, Project 46, Torture Squad, Hellish War, Ancesttral, Kamala, Carro Bomba...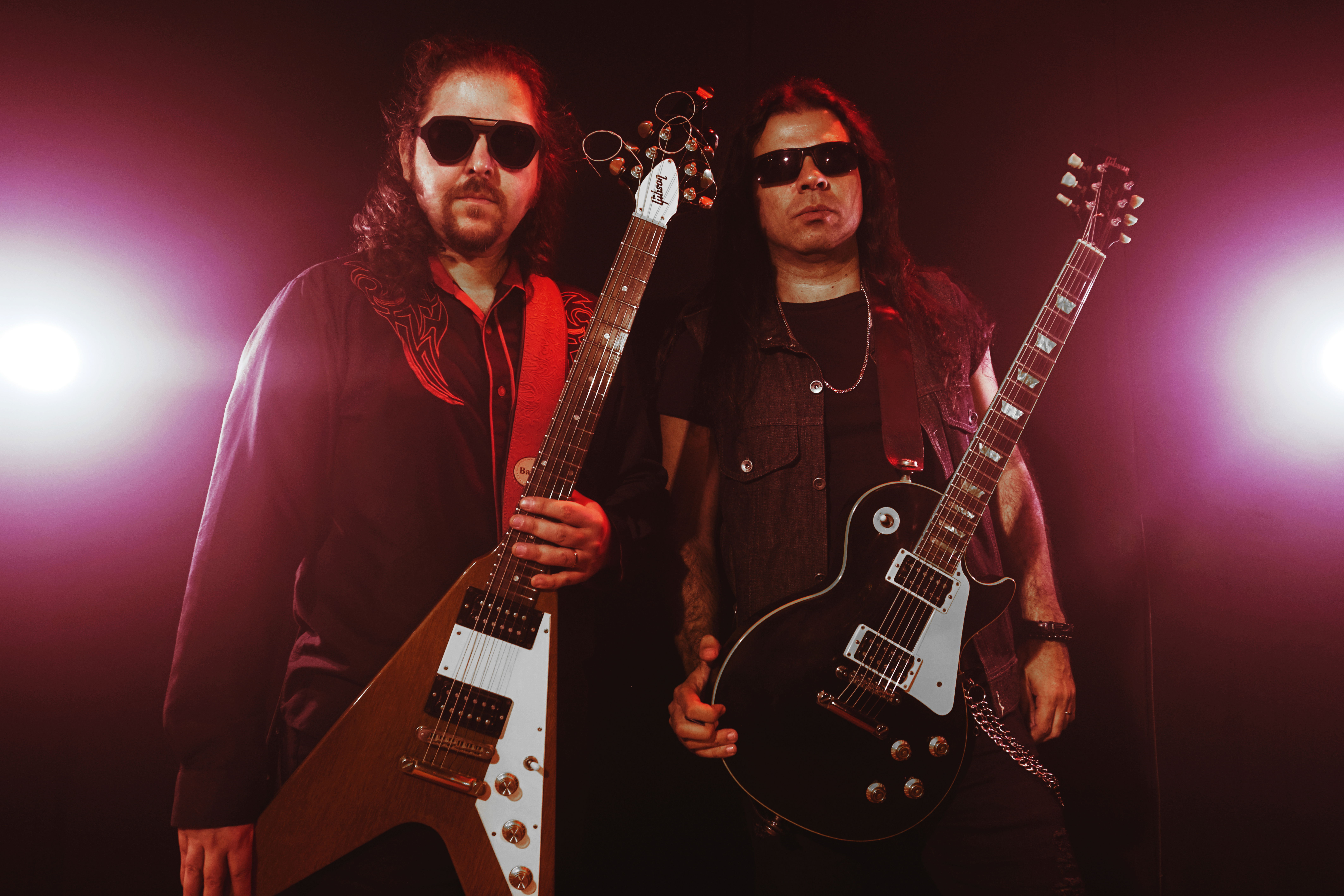 Daniel & Rodrigo
Do you know anything about the Hellenic Metal Scene?
I've recently seen Firewind and listened to Warrior Path. Loved both. I see you guys are real Metal Heads.
What are your future plans?
We are doing one thing at a time. We´re releasing the album on April 29th and our first show Will be in Sao Paulo June the 26th. We´re already planing dates afterwards, but we want to make it special and worth it. We´re not just scheduling dates for the sake of having them. The show needs to be relevant. We must make sure we´ll have audience, we´ll have a Good sound, and so on.
Thank you very much for your time & Keep up the good work! The closure is yours.
Thanks a lot brother! Cheers.
By Steve the Filthy Dog.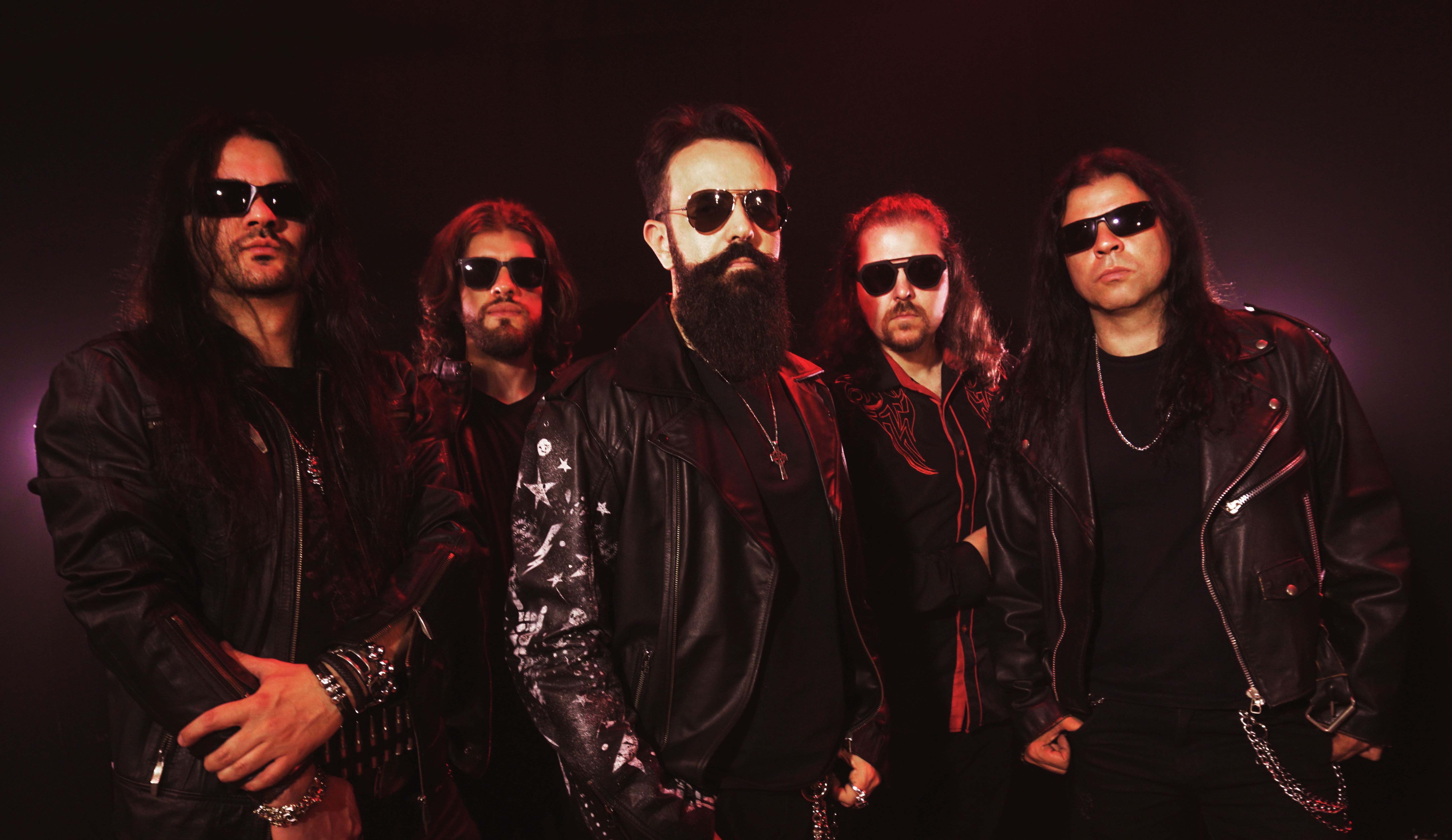 RF FORCE CONTACT:
https://www.facebook.com/rfforcemetal/
https://www.instagram.com/rf_force/
https://open.spotify.com/artist/1WyKcR1yYW6iV27yZLDLvi?si=lntbz4VjReqe0IRci7R17w&nd=1