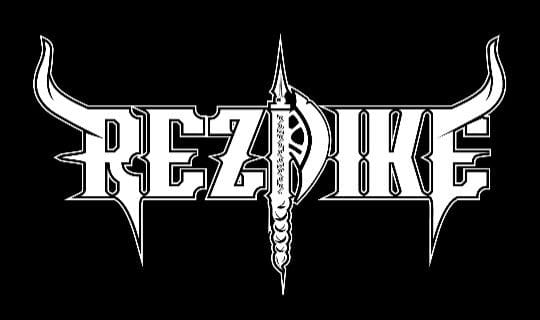 !!!SAVAGE METAL FROM PHILIPPINES!!!
We had a conversation with REZPIKE. Enjoy!
Welcome to the FILTHY DOGS OF METAL Webzine.

1. Tell us a few things about REZPIKE (Members, Starting Year etc).
Romeo - Vocals
Darryl - Lead Guitar
Albert- Bass Guitar
Lorenzo 'Enzoi'- Drums
We started way back in 2011 when we were just highschool students. We play heavy metal music and we focus on writing songs while doing covers, we played in a lot of underground gigs. Our compositions are mostly based from Biblical apocalypse, Christian Inquisition, to nuclear war and human's primal thirst for violence.

2. You have recently released your new EP ''Final Solution''. What is the Feedback from your audience as well as from the Press?
Darryl - So far overall feedback is good. People who listen and bought our stuff know how we sound like. The full EP that the NWOTHMfullalbum Youtube page uploaded have positive feedbacks.
Romeo - They said that it sounds like it was made from the late 80's.
Lorenzo - They were surprised and couldn't believe that it was recorded at home.

3. Label or DIY and why?
For now we prefer DIY because we have a complete control on everything... What tracks to record and how we would like our sound to be.
4. Do you prefer Vinyl, Tape, CD or Digital Format and why is that?
Darryl- I prefer CD for overall quality. For aesthetics, art and more oldschool vibe, there's Vinyl and Tape.
Romeo - All of them so we can reach every target audiences from every age demographic.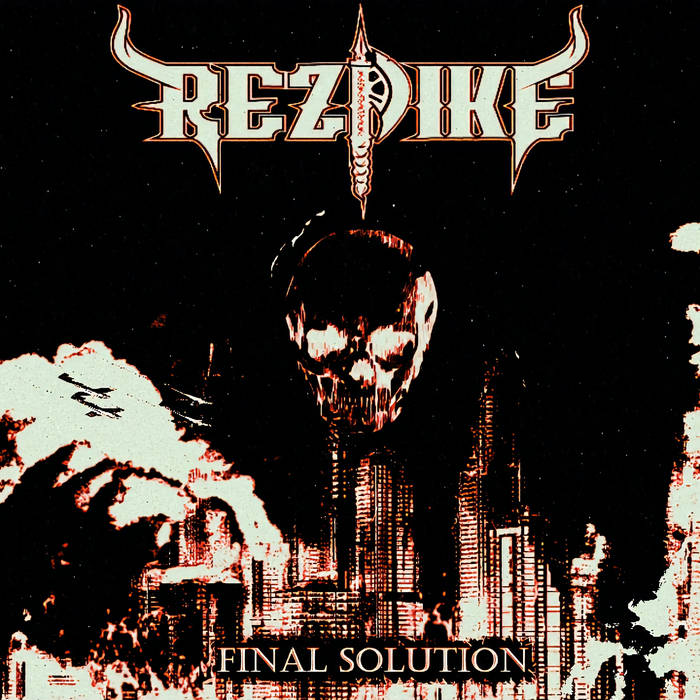 5. Your music style is Heavy Metal. Which are your main influences (Favourite Artists / Bands etc.)
Darryl - We have different influences but band's main influences are AC/DC, Black Sabbath, Iron Maiden, Artillery, Accept, and Metal Church. My playing style are influenced by Randy Rhoads, Malcolm Young, Angus Young, George Lynch, James Hetfield, and Eddie VH...
Special Mention Nigel Tufnel!!
Albert - My Influence in music style are fusion of Punk (Philippine Violators, Wuds, Urban Bandits, Einstein Chakras), Heavy Metal (Dahong Palay, Judas Priest, Iron Maiden), Black Metal (Mayhem, Celtic Frost/HellHammer), Thrash (Havok,)
and Death Metal(Rumblebelly, Death, Carcass (Grindcore In Early Days), Gorefest) special mention to Rush!
Romeo- Vocal styles of Rob Halford and Bruce Dickinson with a badassery of Motorhead. For mystical approach and dark imagery, there's Dio, Hell, and Black Sabbath.
Lorenzo - Drum patterns from Death Metal bands (Dying Fetus, Annotations of an Autopsy, Despised Icon, etc) and other Metal bands like Slayer, Lamb of God etc.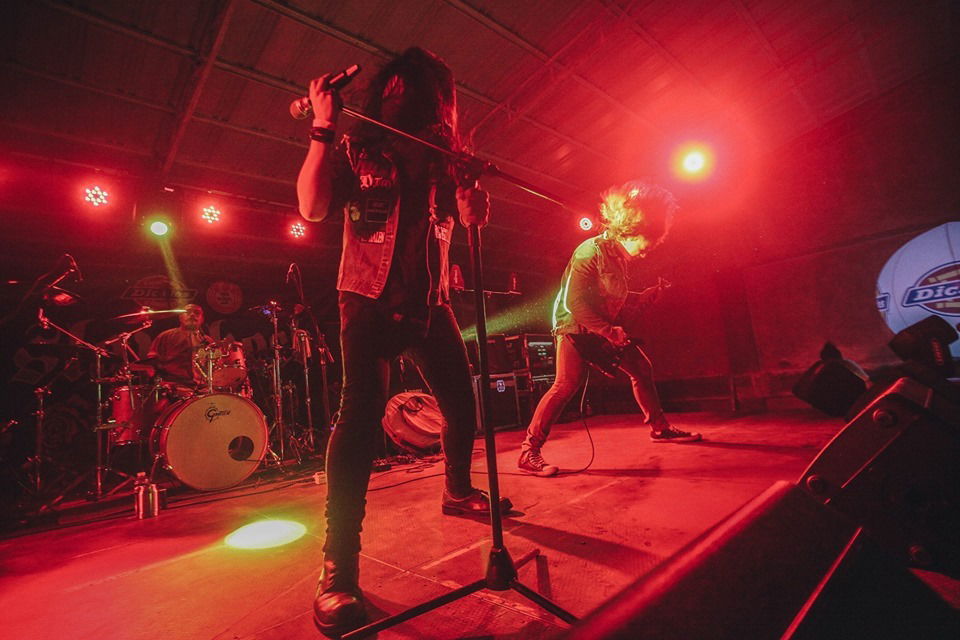 6. Which things, do you think, a Band should sacrifice in order to succeed?
Have you ever sacrificed anything in your life for a better future of your Band?
Romeo- Yep, we always sacrifice time and cash for every gigs and records. We also have day jobs so I can say that we sometimes sacrifice our work for any band activities.
Unless we're talking about sacrificing animals, well... *LOL*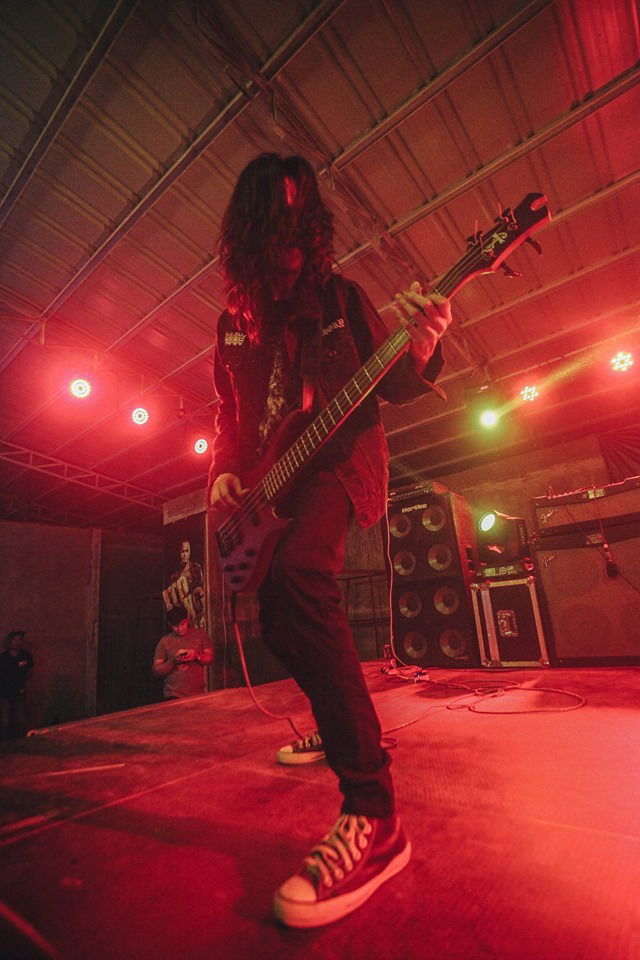 7. Describe your ideal live show as a performance Band. Have you already experienced that?
Darryl - Our ideal live show would be more fogs, better lighting effects, and bigger amps!!. We want to be as loud as Motorhead and AC/DC with the stage piece of Iron Maiden.
Romeo- Not yet, but I would like a dark stage theatrics with candle mass and background choirs with Pyro techniques. Of course, a fire breathing animatronic dragon or demon wold be nice on stage if we're gonna play in a crowd of a thousand people.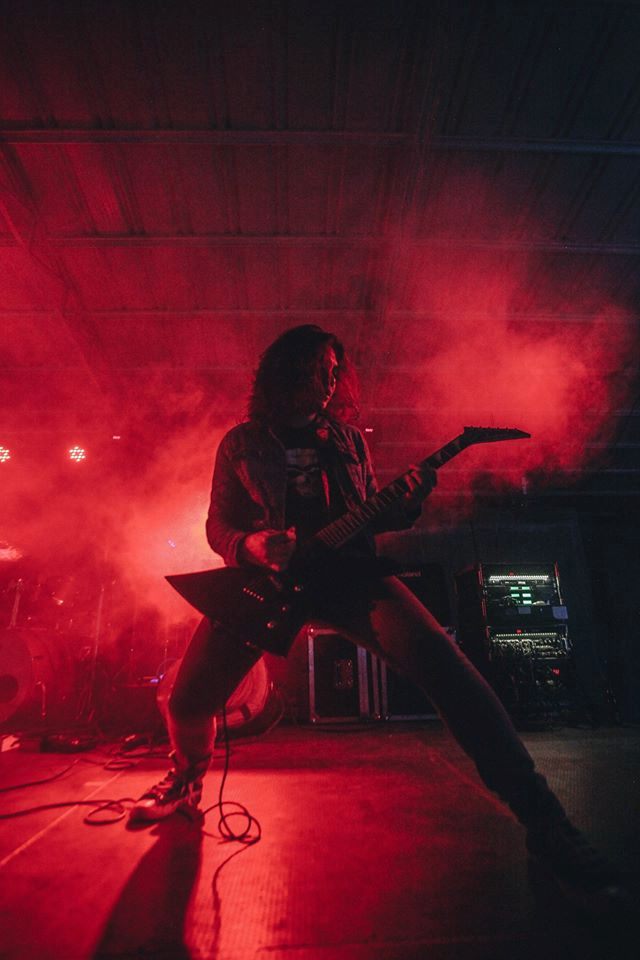 8. Which attributes, do you think, that a new Heavy Metal Band should have in order to gain identity and be unique?
As long as you work together and have the same goal everything is possible.
Chemistry is also a big factor. Follow your instincts when it comes to your sound, have your band listen to it a hundred times and talk about on how to improve it. Always be open to your bandmate's ideas.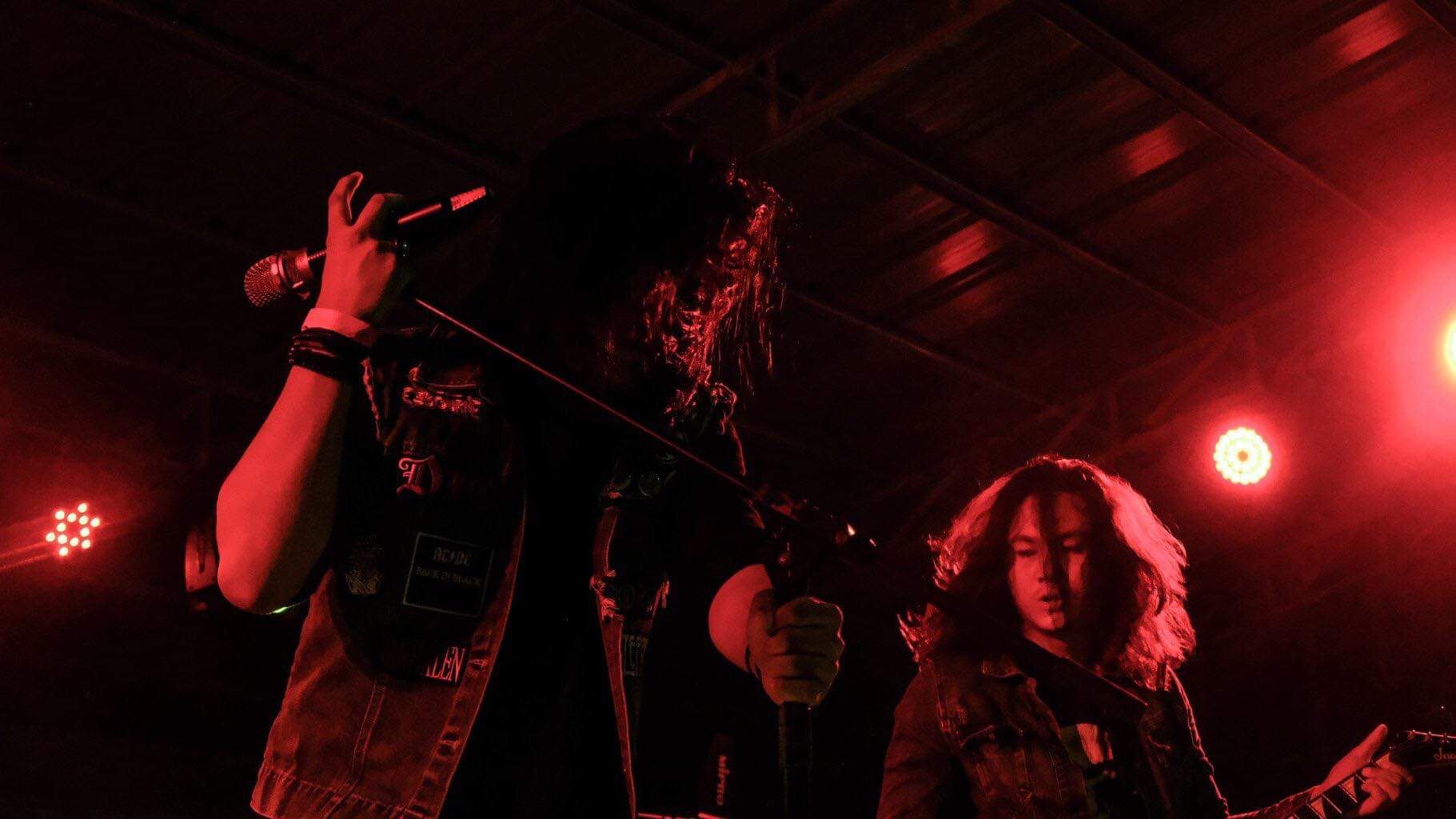 9. Do you believe that Bandcamp and other Digital Platforms help the new Heavy Metal Bands? Which, do you think, is the ideal way for a Band to promote its work?
Yes. It helps a lot for a band to introduce their music to other folks around the globe.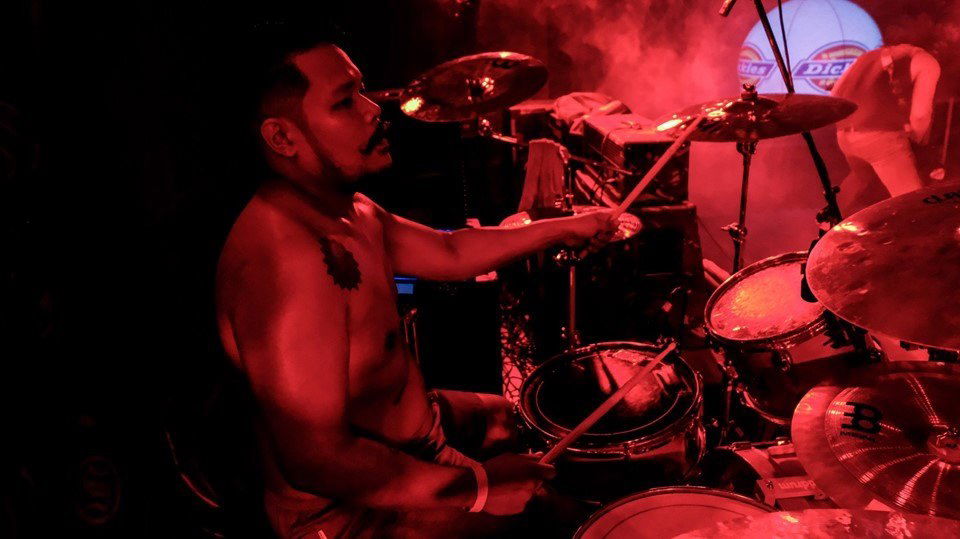 10. Tell us a few things about the New Underground Metal Scene in Philippines (Bands, Fanzines, Webzines, Metal Clubs etc.)
It always depends on the area or city. But what we can say is that, Philippine Underground metal scene particularly Bataan has a lot of aspiring bands and a wide variety of subgenres from Black metal, Death Metal, Grindcore, Thrash, Heavy... You name it!
There are only few dedicated metal clubs here but there's no problem with that because most clubs usually host metal gigs organized by any respective underground productions.
We want to raise the awareness of the Philippine metal community in general about the existence and richness of Bataan metal scene.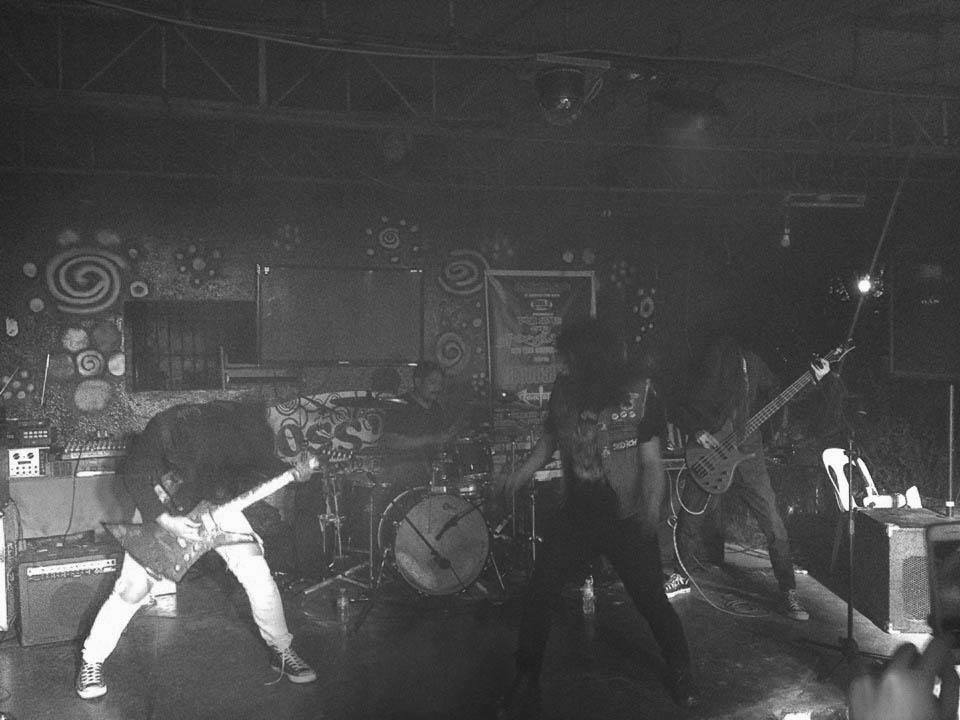 11. Do you know anything about the Hellenic Metal Scene?
Albert - Yes just a little, Rotting Christ (I love the Ethnic Sounds ,Extreme music, Dark atmospheric ambient and how they used their emotions which it looks like a ritual for me) and If you want to experience a warm atmosphere check out Kawir , the sounds of synth and the melody of their music are great ,and Necromantia for me is a good way to start the vibe (Check out Lord of the Abyss its a good start), in Death Metal Horrified, Septic Flesh (Listen to Forgotten Path Demo you can see how much artistic they were, Good riffs anything are good!)
As a Filipino its good to hear that they still provide traditional Greek instruments and paying respect to their culture, that's why I have a huge respect to the Hellenic Metal Scene ,But now I'm still exploring and my curiosity is still haunting me, I want to know more about Hellenic Metal Scene.

12. What are your future plans?
Darryl - First is to release a followup to "Final Solution" EP. It will be much powerful and technical, more riffs, more banshee scream, thunder drums, and groovy bass haha.
Romeo - I'm thinking of a Filipino Mythology or native horror theme for our next release. Much darker and creepy music.
13. Thank you very much for your time & Keep up the good work! The closure is yours.
Thank you so much for having us in this interview! More power to FILTHY DOGS OF METAL and all the metal community out there. MARAMING SALAMAT PO!
By Steve the Filthy Dog.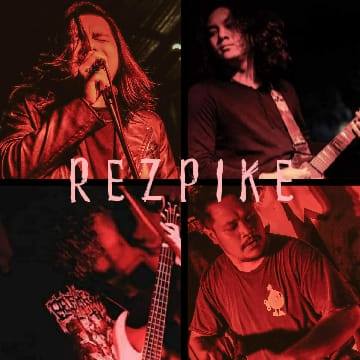 REZPIKE CONTACT:
https://www.facebook.com/Rezpike/