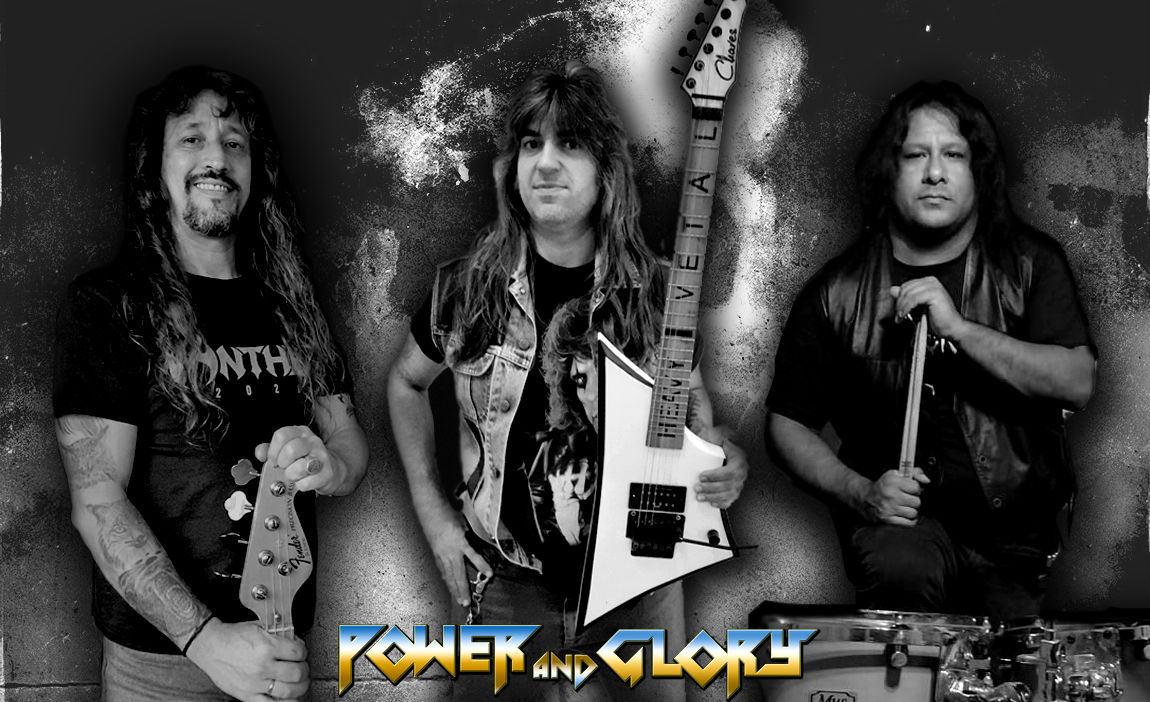 Welcome to the FILTHY DOGS OF METAL Webzine.
Tell us a few things about POWER AND GLORY (Members, Starting Year etc).
Power And Glory is a solo project by the guitarist Hernan Chaves, a native of Bs As Argentina, editing the 4th soloist Album, in this case the second Album under the name of Power And Glory, a project that has been in functions since 2019, executing the true New Wave Of Traditional Heavy Metal from Argentina, with the theme of Freedom, ideals, Honor and the fight for what is right, calling himself the last Rebel defender of these ideas. We Are:
Hernan Chaves (Argentina): Composer, producer, Guitarist, bassist and side Voices
Jorge Arca Goya (Spain): Voices
Juan Manuel Sosa (Argentina): Drums

You have recently released your EP ''Out Of Control''. What is the feedback from your audience as well as from the press?
We are very happy with how the public is responding, they loved the new songs as well as the press media and specialized blogs, all emphasizing that it is a true traditional Heavy Metal and that if this band had existed in the glorious 80's we would have done a lot of riot hahaha.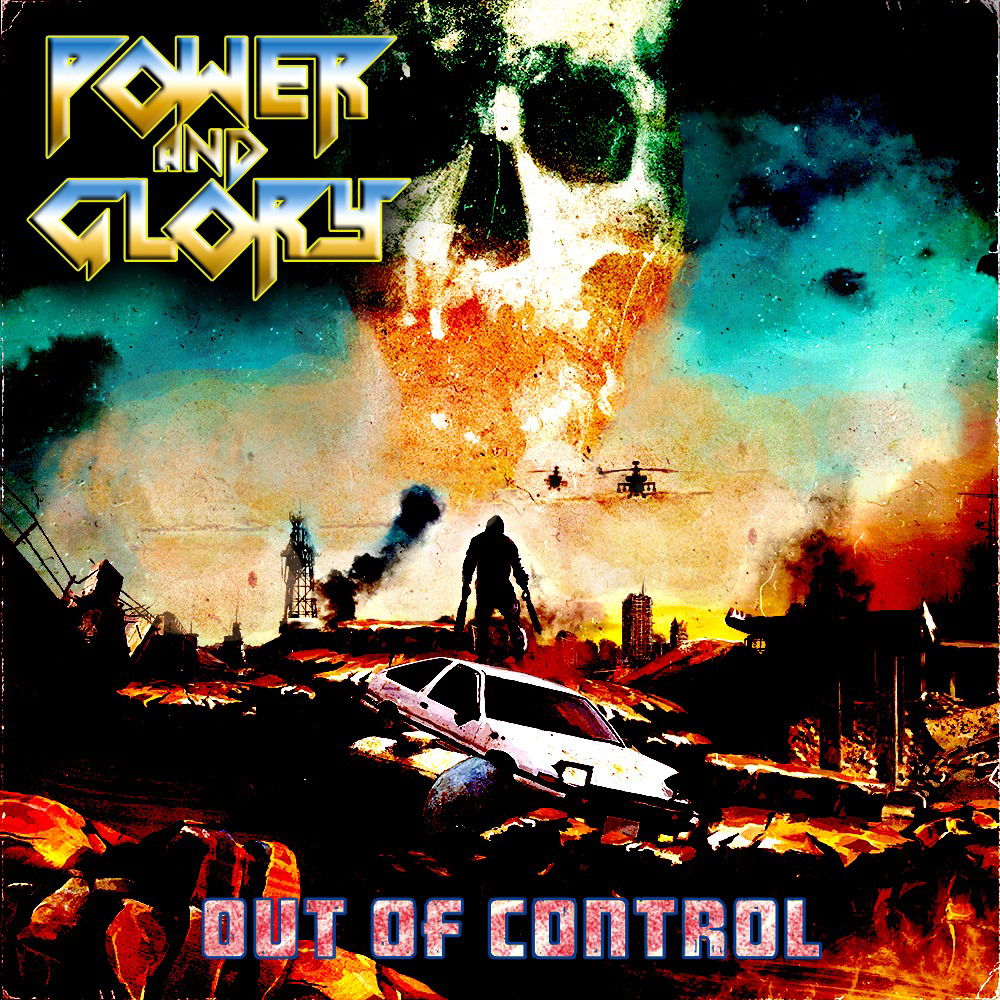 Label or DIY and why?
Previously in my entire career I have always worked editing my music on my own, I have edited 6 albums, but this last EP "Out of Control" and the complete Album that will be released in early 2022 I am working with Street Metal Record /ThunderSteel Magazine, where It is entirely produced and composed by me, as well as producing for other projects for the record label.

Do you prefer Vinyl, Tape, CD or Digital Format and why is that?
I grew up listening to Tapes and CDs, I think CD is still the most standard and easy to listen to and transport, obviously after digital, but today it would also be very interesting to be able to edit on Vinyl, since it came back with great force. Digital seems very good to promote your music, but there is nothing better than having the physical material in your hands
Your music style is Heavy Metal. Which are your main influences (Favourite Artists / Bands etc.)
Yes, we do a traditional Heavy Metal like US metal style, never try to do a particular style, just when I compose, these types of songs appear. My biggest influences are Judas priest, Saxon, Accept, Manowar, Marcyful Fate, Dokken, UDO, Icon, Malice and many more.

Which things, do you think, a Band should sacrifice in order to succeed? Have you ever sacrificed anything in your life for a better future of your Band?
I don't think you should sacrifice anything, I think you should play the music that you like and if that music is not successful, it is a pity, but that should not affect us, you are true to yourself. If the project is real and with good songs, you can have a good result. If any record company that manages a band considers that making certain changes would improve sales, there would be no problem, but it would never change my way of composing, playing or my attitude.

Describe your ideal live show as a performance Band. Have you already experienced that?
I think my ideal show would be playing in a stadium full of real fans of the band, something simple, but in the best 80's style. I played on several occasions very similar to my ideal, but it was always very DIY and sometimes you cannot enjoy playing as much when you also take care of the organization and the sound.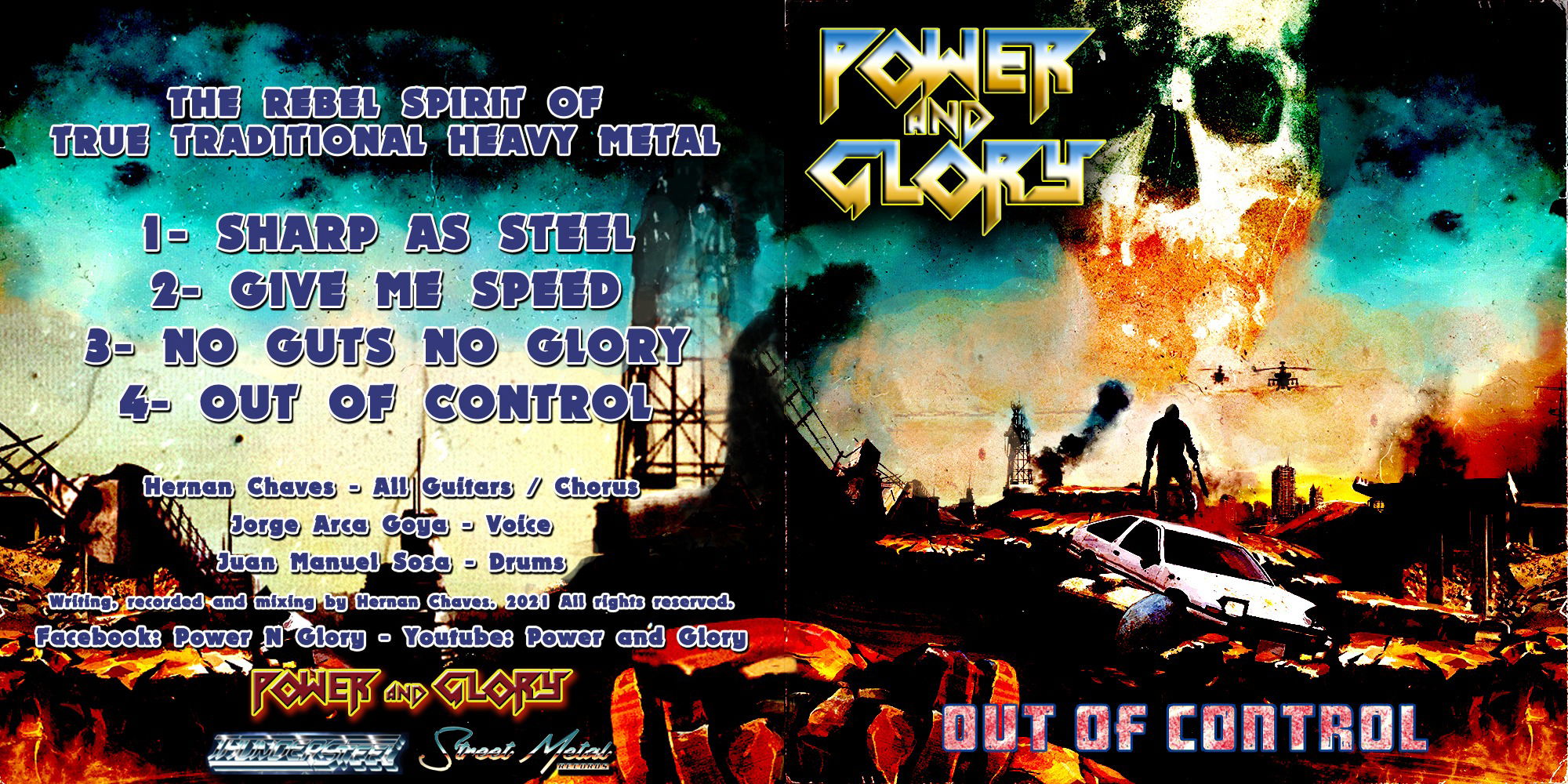 Which attributes, do you think, that a new Heavy Metal Band should have in order to gain identity and be unique?
The most important thing is to be real, not to dress up to pretend to be a band from another era, in addition to compose really good songs, well produced and well performed. That cannot fail.
Do you believe that Digital Platforms help the new Heavy Metal Bands? Which, do you think, is the ideal way for a Band to promote its work?
Yes, I think that digital helps to promote music, but we can't just stay there, I'm not in favor of selling music digitally, you don't really get money from those sales, only those platforms are the ones that fill up with money. I believe digital must be sold from your own social Media an Channels without intermediaries and also sell the physical material (CDs Tapers, Vinyl, T-Shits).

Tell us a few things about the New Underground Metal Scene in Argentina (Bands, Fanzines, Webzines, Metal Clubs etc.)
The underground scene in Argentina is very big, but only a few bands make good music, and only a few make things right. There are some bands that are very good, but there aren't many, I don't give names because I don't want to forget any of them. The fanzines are also many but very few are professionals. Finally, the metal clubs are very few and with low economic resources, the Heavy Metal scene in Argentina is very, very Underground.

Do you know anything about the Hellenic Metal Scene?
No, I don't know almost anything about the scene in Greece, I know that the bands are of a more extreme genre like Black or Death Metal, but I don't know more than that. I always handled myself in Traditional Heavy Metal.

What are your future plans?
Future plans are to finish the recordings for the full album that we will release in early 2022 and by the end of 2022 to make a tour and official presentation of the new album entitled "Road Werewolves".

Thank you very much for your time & Keep up the good work! The closure is yours.
Thank you so much! And Thanks for the diffusion of the Underground bands! Soon we will have news of the full album!
By Steve the Filthy Dog.
POWER AND GLORY CONTACT:
https://www.facebook.com/power.glory.716