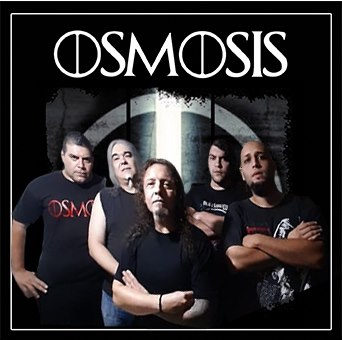 !!!HEAVY METAL FROM ARGENTINA!!!
Welcome to the FILTHY DOGS OF METAL Webzine.
Tell us a few things about OSMOSIS (Members, Starting Year etc).
Osmosis is a heavy metal band from Buenos Aires, Argentina, formed in 2019, three of its members Diego Majluf, Ariel Garcia and Claudio Rainhart had already been in Yanaconas for many years, the previous band, German Garcia now bassist of Osmosis, was the driving force behind the reunion. In a few months the idea arose to face a new band again, rehearsing for the first time on July 1, 2019. The challenge was to compose new songs and create a style of our own. Osmosis's debut was on December 7 at Bar Intimo, in Buenos Aires. 2020 begins with an invitation to participate in the eighth edition Pacha Huasi metal festival, on January 10, 11, 12 and 13 in the city of Cipolletti, Rio Negro. Unfortunately the festival was suspended due to a tragic accident. On the return to Buenos Aires, the good vibes and recognition of fellow travelers, musicians and fans, reinforces the confidence in the path undertaken. All these experiences lead us to find another guitarist in order to reach another level in our music. The pandemic delayed the recording of the E.P. which had already started in the El Cuervo studio in Villa Ballester de Hernán Santa Mónica. In August 2020 Agustin Villamayor joins the band which gave the group a boost to keep working on new material

Diego Majluf: Vocals
Ariel García: Guitar & Vocals
Agustín Villamayor: Guitar & Vocals
Claudio Rainhart: Drums
German Garcia: Bass Guitar & Vocals

You have recently released your EP ''Osmosis''. What is the Feedback from your audience as well as from the Press?
We have received a very positive feedback from people and the media, fanzines, radios, etc. They liked our new music, which leads us to continue with even more enthusiasm this path we've traced.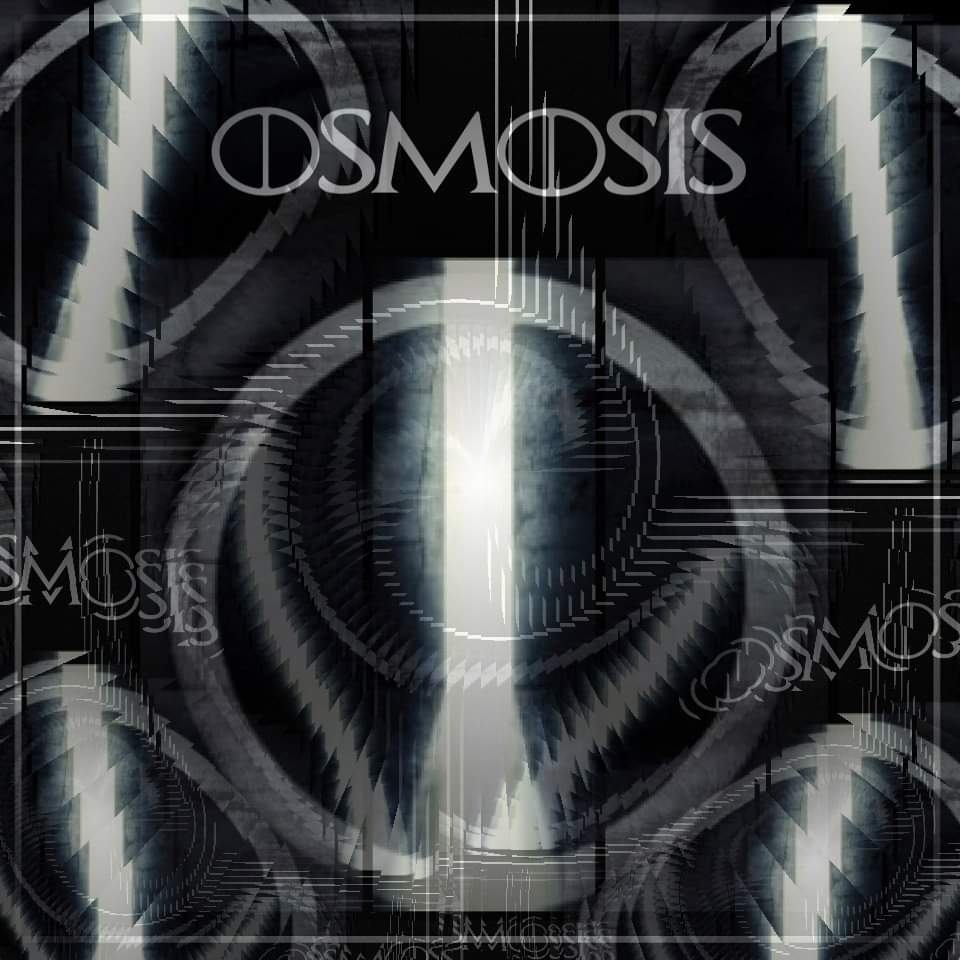 Label or DIY and why?
We are working independently for now, it's quite difficult to find a label that bet on new bands nowadays but we'd be happy to sit down and find the way to make it work for both the band and the label. Meanwhile we will continue composing and playing live (as much as the pandemic allow us).
Do you prefer Vinyl, Tape, CD or Digital Format and why is that?
Nowadays, the digital format has many advantages over CD, tape, or vinyl. We can reach more people and at a lower price.Anyway, there is no denying that vinyl has its appeal, the cover, the sound quality, it overflows with nostalgic feelings.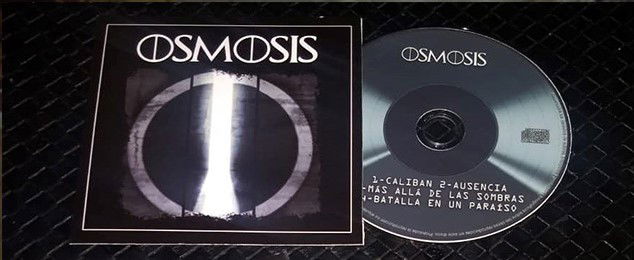 Your music style is Heavy Metal. Which are your main influences (Favourite Artists / Bands etc.)
Well, we guess that the most notorious influences in our just released EP and in the new songs are bands like Black Sabbath, Iron Maiden, Megadeth, Judas Priest, but we are just getting started and we may expand our musical espectrum even more.

Which things, do you think, a Band should sacrifice in order to succeed?
Have you ever sacrificed anything in your life for a better future of your Band?
Since we are doing something we love, we don't see it as a sacrifice. We know what our priorities are and what we want to achieve with our music and in our personal lives.

Describe your ideal live show as a performance Band. Have you already experienced that?
The ideal show for us would be one with a large audience enjoying with the band, but each show is unique and we have had great experiences playing throughout Argentina as we love to play live and share great moments with the people who come to see us.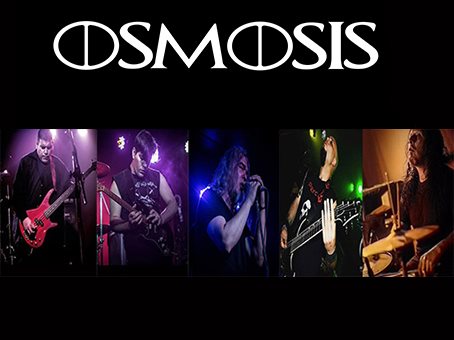 Which attributes, do you think, that a new Heavy Metal Band should have in order to gain identity and be unique?
It's hard to be 100% unique when you play a genre that has had so many great bands for so many years, but we believe that if you really like what you do, you do it with your heart and soul without competing with anyone but yourself, eventually you will. you will notice the essence of the musicians and you will gain identity

Do you believe that Bandcamp and other Digital Platforms help the new Heavy Metal Bands? Which, do you think, is the ideal way for a Band to promote its work?
Totally, all the digital platforms are really useful in order to promote a band's material, even though we don't think there is an "ideal" way to do it, each platforms helps in it's own way.
Tell us a few things about the New Underground Metal Scene in Argentina (Bands, Fanzines, Webzines, Metal Clubs etc.)
In Argentina there are lots of radio shows, fanzines, etc that gave support to the underground scenes throught this years. The quality of the bands grew up quite a lot this last years, such as, Steelballs, Interceptor, Bulletproof, Causa Mortal, Silverblade and many more bands that really kick ass!
Do you know anything about the Hellenic Metal Scene?
There are great bands in Greece like Suicidal Angels, Amken etc. Digging up a bit more we discovered Northwind and Spitfire, two excellent classic bands.
What are your future plans?
We are composing new songs for the next album and reviewing some ideas for a video that we will shoot soon. Beyond that, we hope to be able to play live sooner rather than later and bring our music across our country again and even further, as every musician dreams of.
Thank you very much for your time & Keep up the good work! The closure is yours.
Thank you very much for the dissemination and the opportunity, a hug from a distance, take care of yourself and hope that one day our paths cross there or here.
By Steve the Filthy Dog.
OSMOSIS CONTACT:
https://www.facebook.com/osmetal/
https://open.spotify.com/artist/5zUqLzRutXV5h9S33iLJRp?si=FIo3ehMCQa24NoMszml9MQ&nd=1