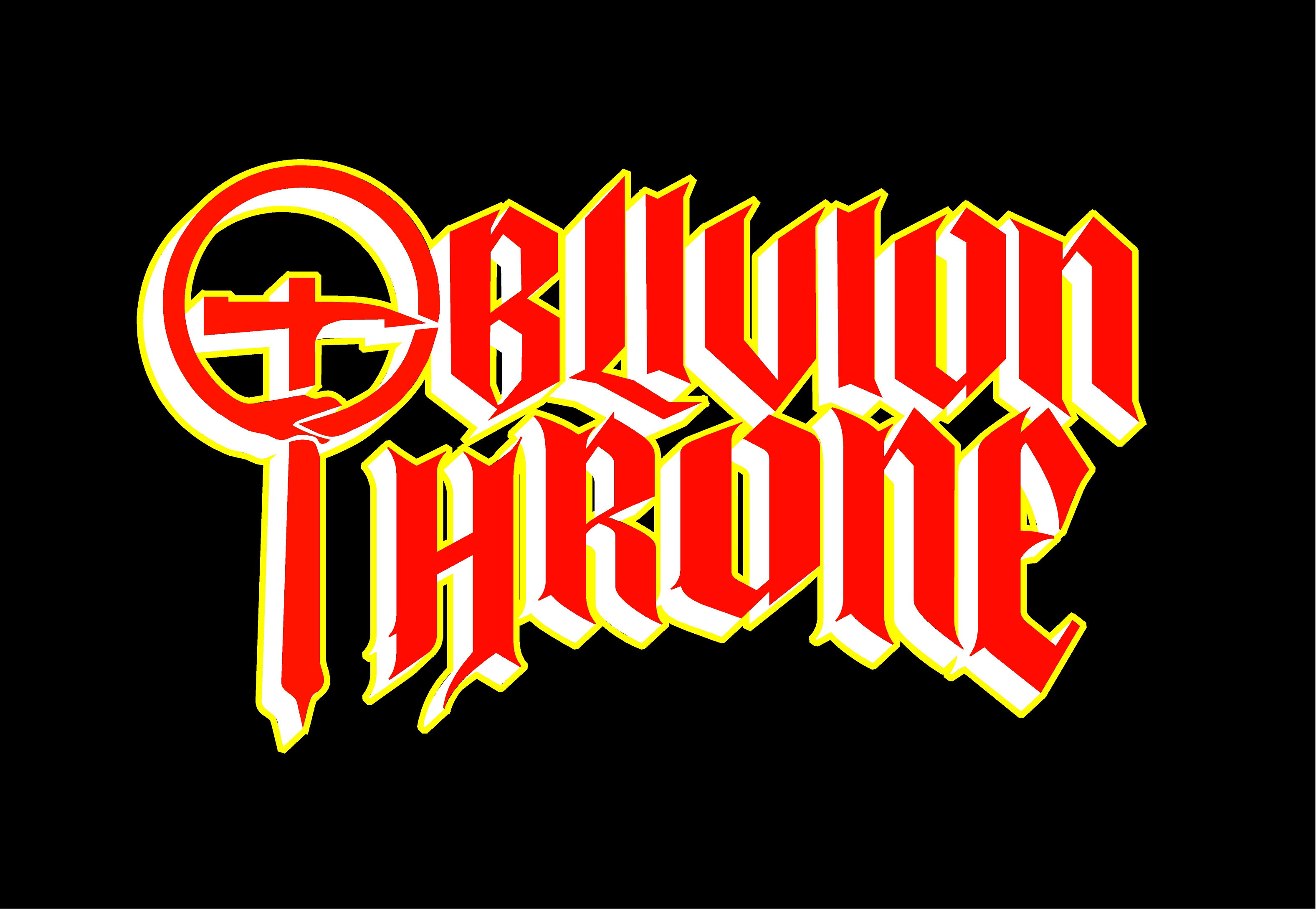 !!!HEAVY SPEED METAL ATTACK FROM THE USA!!!
Welcome to the FILTHY DOGS OF METAL Webzine.
Tell us a few things about OBLIVION THRONE (Members, Starting Year etc).
A.C. Savage: First off thanks for having us on here! We're honored to be a part of this! Oblivion Throne are Anubis on Drums, and myself, A.C. Savage, on Guitar and Vocals. We formed March of this year, 2021.

You have recently released your demo ''Infernal Savage Demo 2021''. What is the Feedback from your audience as well as from the Press?
A.C. Savage: The response from all of our audience has been incredibly supportive and positive, I think we've really satisfied some folks that have been itching for some fresh speed metal! Especially here in the Western North Carolina area. Just within the first twenty-four hours of the release of our 'Infernal Savage Demo', we've received this amazing feedback that we would have never anticipated for our raw, but well executed recording. We formed here in Asheville, NC, and as locals here I think me and Anubis can safely say that this already amazing music scene is in need of that missing element of legitimate old-school tinged, fast, relentless and powerful heavy metal. And we are here to deliver just that.

Anubis: I'll agree - within only 24 hours of the release, we'd already had international support, sharing across various platforms, etc.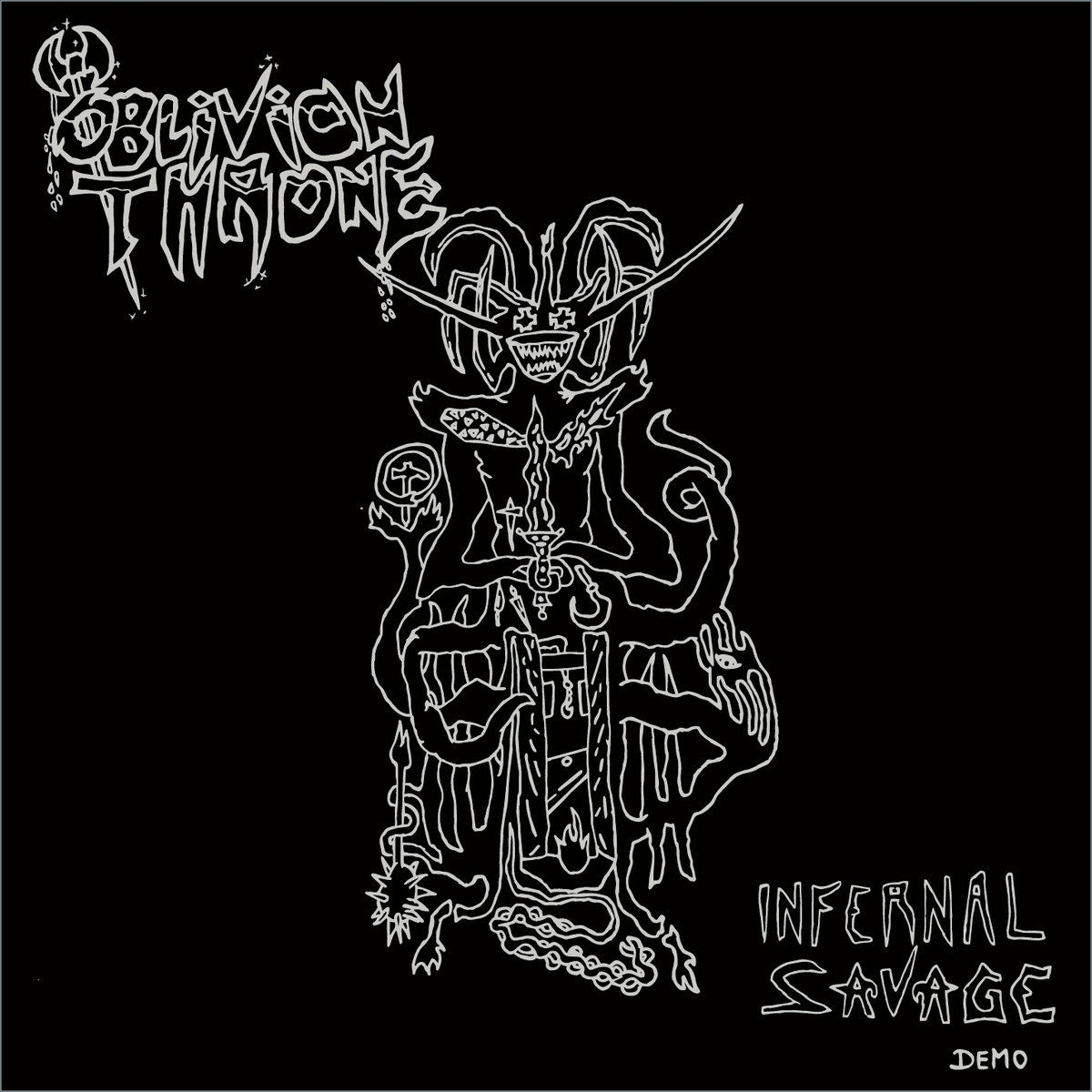 Label or DIY and why?
A.C. Savage: We decided to take on the duties of recording our demo all by ourselves, it seemed appropriate enough for this band's first introduction into the world of modern heavy metal. Gritty, yet finely tuned as it is, I wouldn't prefer it any other way. I myself strongly believe in DIY. From hand sewn patches and self-applied artwork to denim and leather, to homemade built stage props, I think we definitely prefer the Do It Yourself way over any other.

Anubis: We are indeed a very hands-on band. Label support can be great, particularly for distribution and traveling, but we believe that people doing things like you are doing - taking the initiative of a DIY webzine or otherwise - are those who actually run the metal community.

Do you prefer Vinyl, Tape, CD or Digital Format and why is that?
A.C. Savage: I love vinyl, I've definitely got more vinyl records than CD's or tapes. But also at the same time it's usually a lot harder to find those gems that you really want on vinyl compared to finding it on CD or even cassette tape at times, which is where you find yourself collecting band discographies on all formats, haha. But tapes are awesome too! There's nothing quite like unraveling a cassette tapes inner notes, CDs following that! As for digital format, I feel like I can safely speak for all of us bands of rockers and metalheads of the new age who are pouring our hearts and souls into all these recordings. We're able to book shows, sell merch, and create a nation of a fanbase with just a phone or computer at ease. There is always the downside of having your music freely played online on YouTube and other platforms as such without having the chance of banking on sales of vinyl, CD, tape, etc… but in my personal opinion I feel that digital format has its place in a hardworking band's early stages for promotion and hype for live shows where you can sell such merch! And if you take advantage of that opportunity properly and use those powers wisely, I feel that you can set your band up for some promising success.

Anubis: I'm just happy people still collect physical releases. Streaming platforms are great for sharing and networking. I however want to hear every note, every messup, and every idiosyncracy put into a recording, which cannot be heard on iPhone speakers, haha.

Your music style is Heavy/Speed Metal . Which are your main influences (Favourite Artists / Bands etc.)
A.C. Savage: To list a few: Carnivore, Warfare, Candlemass, Destruction, early-Sepultura, Metal Church, Witchfynde, Celtic Frost…

Anubis: When we joined forces we definitely both agreed on bands like Saxon, as well as Celtic Frost and Candlemass. Truthfully our influences are quite wide, but we like to honor our godfathers of this music as though we were their godsons.

Which things, do you think, a Band should sacrifice in order to succeed? Have you ever sacrificed anything in your life for a better future of your Band?
A.C. Savage: I say just make the time to create and practice. Those are the only things I have ever cared for since I was about fourteen years old. Dedication to music above anything else. Sacrifice what's necessary to achieve what you want and for what you love doing. Sacrifice your day job to go on tour, leave it all behind to chase the only thing that will ever be important to you in life, which is in my case, creating and playing music for the people.

Anubis: I've had experience putting music on the backburner, and I'll tell you, for people like us, it doesn't work. I think I can speak for both of us in that the desire to play this music is ingrained in us, and is part of the greater work we wish to do in our lives.

Describe your ideal live show as a performance Band. Have you already experienced that?
A.C. Savage: We plan on playing our first show within the next couple of weeks actually! So in the meantime we've been taking time to practice our live set and get as tight as we can. As well as planning out our stage setup, and exactly what our entire experience is going to be all about. We plan on really putting on a show - not only by playing quality heavy metal for our fans, but also by creating a live environment that compliments our intense and energetic music. With stage attire made up of studs and spikes/denim and leather, interaction with the crowd, homemade stage props and unique lighting setups - it should provide for a real excellent live experience! I would say that things like that make for the ideal live show to me personally… not only performing great music but also with powerful theatrics to go along with it.

Which attributes, do you think, that a new Heavy/Speed Metal Band should have in order to gain identity and be unique?
A.C. Savage: I have always believed in letting your influences shine through your playing and creating a unique style based off of the bands you admire. Everyone does it, it's no secret. We love the bands that we love, we admire them, and they mold us in our early stages of playing and that propels us into our own personal mold of who we later become as musicians. I believe that a good heavy speed metal band should have tight and coordinated rhythms, lightning-fueled riffs and some real punchy, ballsy vocals. A kind of music that makes your brain feel like it's being shaken by some kind of sonic earthquake. Something that makes you wanna shake your head around and allows you to release some energy through the music. Whether you're releasing anger from something that you're pissed off about or just feeling some kind of euphoric excitement through that power thrashing metal. If you feel that way when listening to that kind of band, then that band is doing it right!

Anubis: There are many bands who need to tell you they are a metal band, because you may not think so otherwise. As the saying goes, though, a lion does not need to remind the animal kingdom that it is a lion. A good metal band paves its way in a form that their designation is unmistakable to any onlooker.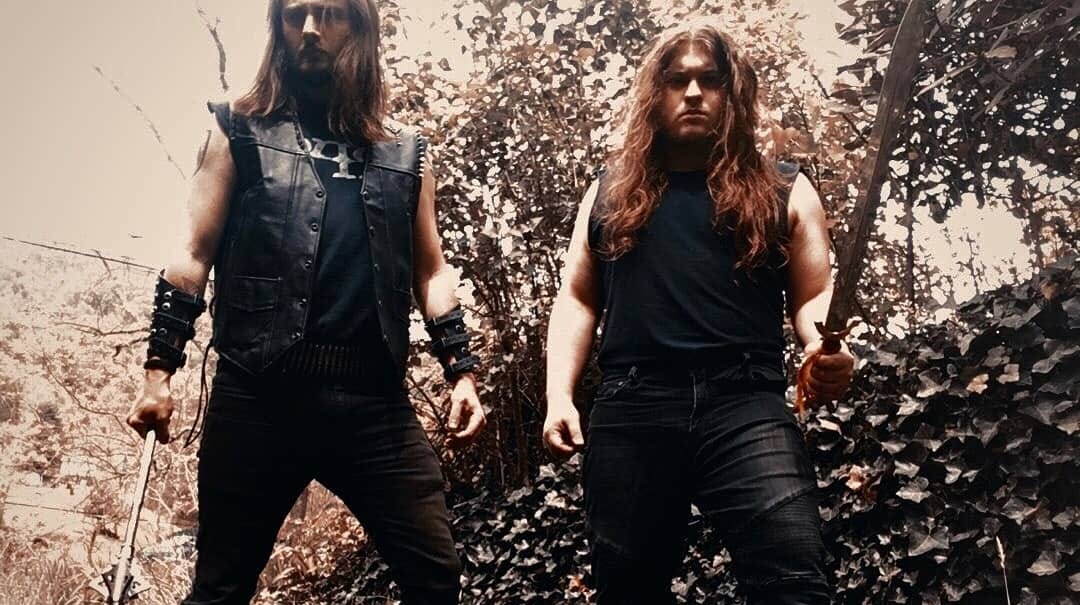 Do you believe that Bandcamp and other Digital Platforms help the new Heavy/Speed Metal Bands? Which, do you think, is the ideal way for a Band to promote its work?
A.C. Savage: Absolutely! Like I said earlier, digital platforms have their place in a band's early phases I believe. When a band comes out with a new recording and are still building their fanbase and promoting their product, this way gives us the opportunity to show it to the whole world and set us up for something greater down the road. I'd say the ideal scenario for a new band is to take advantage of those online platforms, as well as maybe selling some homemade CDs at the live shows, at least early on. That way you're getting your product out there in different forms, creating the opportunity to reach as large an audience as possible.
Tell us a few things about the New Underground Hard 'n Heavy Metal Scene in Asheville, North Carolina, USA (Bands, Fanzines, Webzines, Metal Clubs etc.)
A.C. Savage: There are some great rock bands here! To name a few off the top of my head we've got Bedazzlor, Harriers of Discord, Tongues of Fire, Rocky MTN Roller and such bands alike. Music venues like 'Fleetwoods', 'The 27 Club', 'The Odditorium', and 'The Grey Eagle' have provided both local and out-of-town bands with incredible hospitality and opportunities to perform and share our music. All run by the great folk who live here in this town! I believe that there is a great scene here, and that there is potential in this town to bring about something I feel it doesn't have yet, which is a solid Speed Metal band. I've been playing shows around Asheville for a couple years now and i've noticed people in the audience wearing badass obscure metal band shirts, and i've talked to fellow bands on the same bill that i've played with who live here, as well as meeting people at the local pubs who all share a similar love for the same bands that me and Anubis do. So there are definitely fans of that kind of stuff around here that I think will really like what we're doing, and we feel like we can really spark a flame for those who have a passion for that style of old-school metal.
Do you know anything about the Hellenic Metal Scene?
A.C. Savage: I personally don't know much but I would like to dig deeper and explore! I love early Black Metal and Blackened thrash with a passion. And I've always admired Greek culture and mythology. Ancient cultural history is something that me and Anubis strongly appreciate, and It's definitely a topic that intrigues and inspires us. We admire medieval and gothic themes a lot as well, it's something you'll surely notice within our work.
Anubis: Personally speaking, the Hellenic peoples and their metal are amongst my favorite. I'll never forget the spiritual experience of going to an Acherontas performance, and - like A.C. had mentioned - your Black Metal artists are unquestionably well-rooted. I was just listening to 'Morbid Blood' by Ravencult. I don't think I could die a happy man until I've played a show in Greece, so by all means, spread the word and build us a local fanbase!
What are your future plans?
A.C. Savage: With the recent release and positive response of our 'Infernal Savage Demo', we plan on playing our first show within the next few weeks. Taking the time to prepare ourselves to execute a great first performance and furthermore, as well as working on new material as well which we've already begun to do. We plan on entering the studio within the next couple of months to record either an EP or LP, we have not decided just yet. But one thing for sure is that Oblivion Throne will be delivering more material soon. We've established our product on social media, we plan to have video content out soon as well. And with the extremely inspiring kickstart to the beginning of this project, we guarantee that we will be delivering a great amount of heavy metal mania to this community that it never would have expected!
Thank you very much for your time & Keep up the good work! The closure is yours.
A.C. Savage: Once again we greatly appreciate the opportunity to be a part of this. It was very inspiring to have the chance to do this kind of thing so early on, as our band's journey has just begun!
Anubis: Thank you once again, indeed, and we very much hope to run into you one day and share a beer in your homeland!
Oblivion Throne's 'Infernal Savage Demo' is available now on Bandcamp and YouTube and you can follow & find links to our material on our social media here:
Instagram:
https://www.instagram.com/oblivion_throne/
Facebook:
https://www.facebook.com/oblivionthrone
Bandcamp:
https://oblivionthrone.bandcamp.com/
By Steve the Filthy Dog.