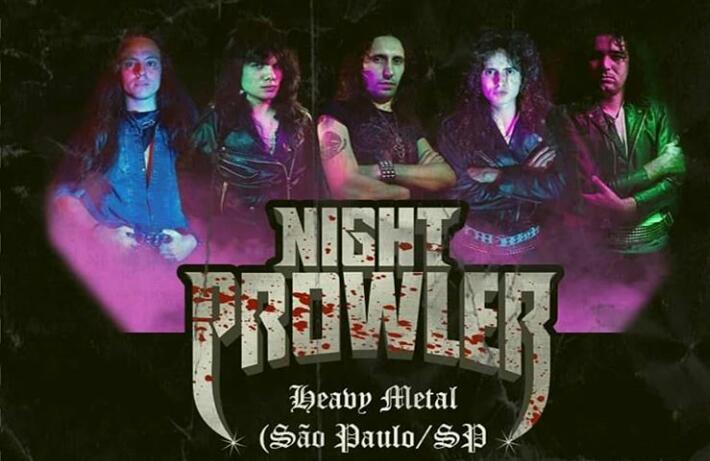 !!!HEAVY METAL FROM BRAZIL!!!
We had a conversation with NIGHT PROWLER.Enjoy!
Welcome to the FILTHY DOGS OF METAL Webzine.
1. Tell us a few things about NIGHT PROWLER (Members, Starting Year etc).
The Night Prowler is a Heavy Metal band from Brazil, founded by Luke D. Couto in 2017.The initial idea was a solo project by D. Couto, which changed with the input of the members.
Members:
Fernando Donasi (Vocals)
Luke D. Couto (Guitars/Keyboards/Back Vocals)
Igor Senna (Guitars)
Gabriel Di Rossano (Bass/Back Vocals)
Cave Hoffmann (Drums/Back Vocals)

2. In 2018 you have released your album ''No Escape...''. Have you prepared anything new since then?
DONASI: Yes! We are very excited to compose new stuff. There is one single, "Devil in Disguise", which isn't on the record, but already played live. Besides, we're writing new songs, and soon enough we're going to intensify the process. I believe that a band can't pass through more than two years with no new material, as ''No Escape'' was released in 2018.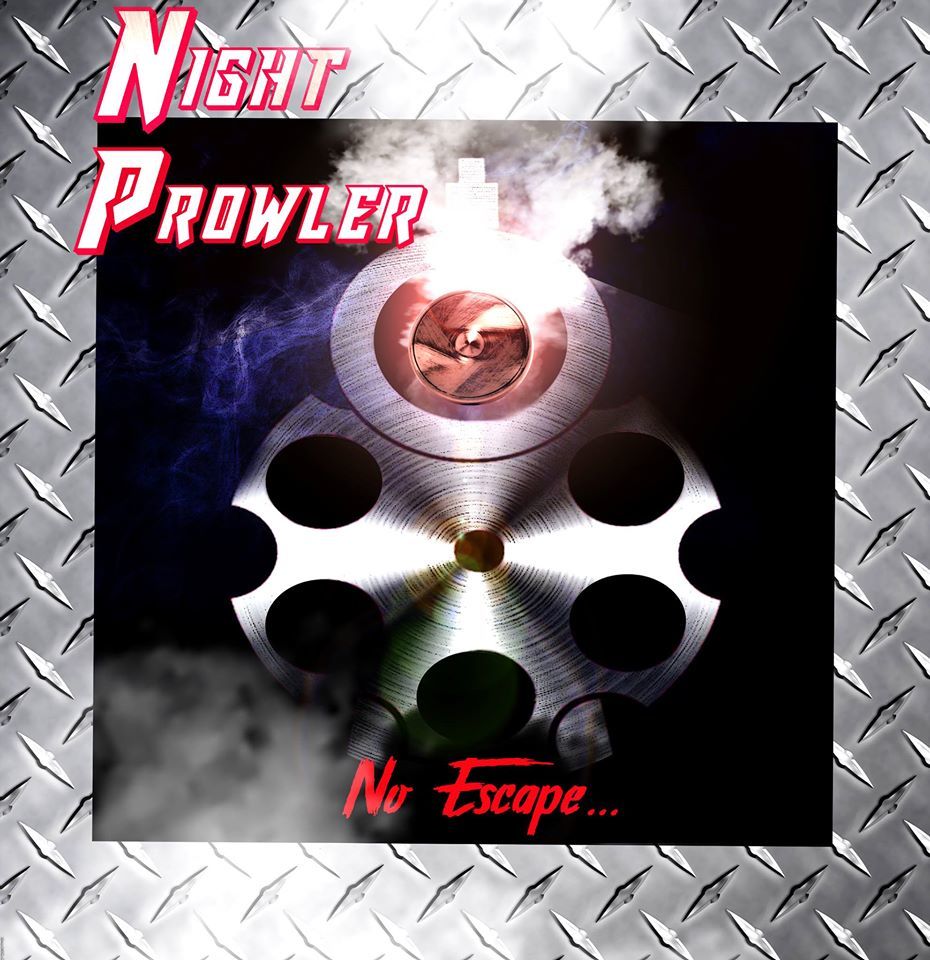 3. Label or DIY and why?
DONASI: We all want to have our bands on worldwide labels, don't we? However, nowadays this kind of reality is too far from what it was back in the 80's. The advance of internet helped in a lot of ways, but screwed it at the same time. There are lots of bands releasing zillions of records everywhere, looking for glimpse. Who's gonna stand out? Bands that have money for merchandising or talent for compose? That's a hard question, as there are people that puts money on social media and has no results, while other bands doesn't pay a thing and gets viral.
DI ROSSANO: We don't really have a choice about it, as the first steps have to be done by the band itself.
4. Do you prefer Vinyl, Tape, CD or Digital Format and why is that?
DONASI: Nothing compares to the romantism of a vinyl, with a large cover, liner notes and awesome pics. CDs still have something like that, on smaller size. Tape doesn't work anymore, as the quality is missed through time (not mention the track passing). But nothing compares to the digital practicality. Bands can only sell books with photos, art and lyrics, and let the songs on streaming.
HOFFMANN: I think that all formats have their importance, just like they had their moment, but I still like being able to listen to my vinyl records and tapes, just like a lot of people around the world, I had the opportunity to have works released on vinyl and the feeling is amazing.
5. Your music style is Heavy Metal. Which are your main influences (Favourite Artists / Bands etc.)
DI COUTO: Our influences are very diverse, from Rock n Roll, Hard Rock, AOR, Heavy Metal, although our line is more focused on Heavy, we don't stick to labels, we can make compositions on all lines within Rock.
6. Which things, do you think, a Band should sacrifice in order to succeed? Have you ever sacrificed anything in your life for a better future of your Band?
HOFFMANN: Behind every success there are sacrifices. we have families, wives, girlfriends, we have to stop being with them in some moments, to dedicate ourselves to rehearsals, concerts, trips. We have to invest money that we don't have, sweat, psychological, planning, time, a lot of time, etc ...
DI ROSSANO: When we talk about time, I don't think this as a matter of sacrifice, but good utilization. The time spent to compose and rehearse is a great joy, actually. But when it comes to money, that's the sacrifice. Giving up to a lot of stuff to get a better equipment, nice photos, and even the bus/train tickets. And of course, not being paid fairly after spending all that.
7. Describe your ideal live show as a performance Band. Have you already experienced that?
GABRIEL: I believe that the right performance is the one that goes along with the crowd, getting the response right back to it. It is all about a flow between the rhythm and the energy from the gig.
HOFFMANN: The ideal show is made up of details and each one is important, it is the one that you go up on the stage and see all those faces to delirium, admiring the spectacle, pyrotechnics, lights, scenarios, the perfect sound, everything has to be in harmony.There are many new bands that are not concerned with details both in shows, as clips, and in a crowded market like this one stands out who makes the difference.
8. Which attributes, do you think, that a new Heavy Metal Band should have in order to gain identity and be unique?
DI ROSSANO: Creativity is always the key. When applied, that's what make the difference among the scenes all around. The riffs, looks and bids will always be the same. But when you have something different, something that transpasses time, that's the shit.
HOFFMANN: Creativity is fundamental, it is also necessary to study and not only music, study your show, your music, your videos.Also study the great bands, see what they do to be where they are.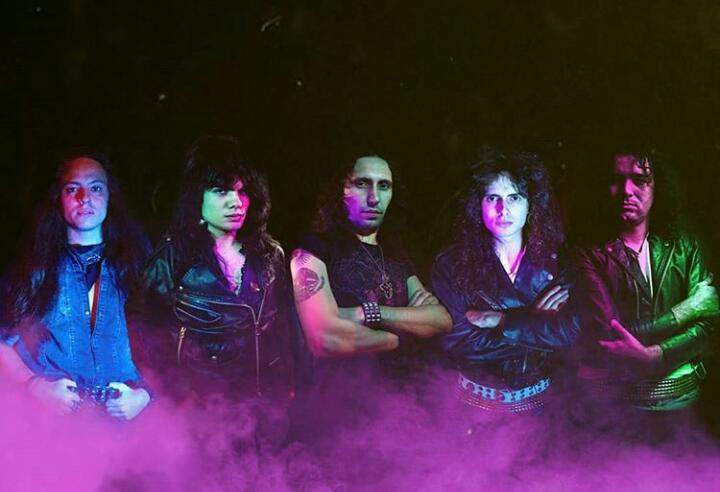 9. Do you believe that Bandcamp and other Digital Platforms help the new Heavy Metal Bands? Which, do you think, is the ideal way for a Band to promote its work?
DI ROSSANO: All digital platforms are great for promoting, you just need to know how to use them. Also, don't forget that Heavy Metal isn't on the mainstream as it was before, so the the masses are not gonna look for it as we would like. I believe that YouTube is the most exponent platform, and a nice made video can really make something happen.
10. Tell us a few things about the New Underground Metal Scene in Brazil (Bands, Fanzines, Webzines, Metal Clubs etc.)
DONASI: I know a lot of new bands, but I want to highlight 3 of them: Rider, Templomayor and Álcool, all from São Paulo. There are also latam bands, like Unreal (ARG), Psicofonia (MEX) and Chaska (PER).
HOFFMANN: In Brazil good bands are appearing and some have stood out well in recent years, but the bands I like the most are SELVAGERIA and ARMADILHA, a new band (CRYPTA) by Fernanda Lira (Ex-Nervosa) will be a new promise for Brazilian metal
11. Do you know anything about the Hellenic Metal Scene?
DONASI: I know that you guys have a great metal scene. Lots of friends of mine (on social media) are musicians from Greece. I don't have any band in mind, though. Maybe I should pay more attention on it. What makes it hard are the characters used on the posts, I really don't understand them, only using Google hehehe But as I remember from what I've heard, the bands are great.
DI ROSSANO: I don't really know the underground stuff, but bands like Firewind, Emerald Sun and Arkenstone are always on my playlist.
12. What are your future plans?
DI ROSSANO: First of all, we all hope that this pandemic end soon. As we have lots of new ideas for composing, video clips and performances, the cue is a proper meeting.
HOFFMANN: I already had a lot of ideas to put into practice, but the pandemic really hurt a lot, but soon we will be coming back with everything, we already have a partnership for clips with Midnight Movies and we are closing new partnerships with European and South American labels.
13. Thank you very much for your time & Keep up the good work! The closure is yours.
Thank you guys for the space generously given, maybe we can meet someday! That would be awesome!
By Steve the Filthy Dog.
NIGHT PROWLER CONTACT: