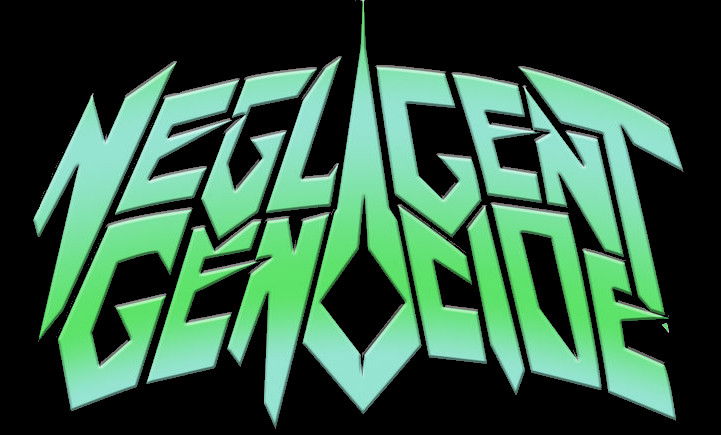 !!!THRASH METAL FROM THE USA!!!
We had a conversation with Ed. Enjoy!
Welcome to the FILTHY DOGS OF METAL Webzine.
1. Tell us a few things about NEGLIGENT GENOCIDE (Members, Starting Year etc).
Negligent Genocide formed in the Spring of 2020 at the beginning of the COVID-19 pandemic. We are all old friends and have been playing in numerous Chicago-area bands for over 20 years. Since we were all sent home from our day jobs and isolated with "stay at home" orders back in March, it was a great way to connect as friends and musicians, and also channel some of our concern and anger surrounding this pandemic in a creative way rather than just complaining about it.
2. You have recently released your EP ''Flattening The Curve''. What is the Feedback from your audience as well as from the Press?
Audience response has been great so far! This is classic thrash. So if you like thrash, you'll like this.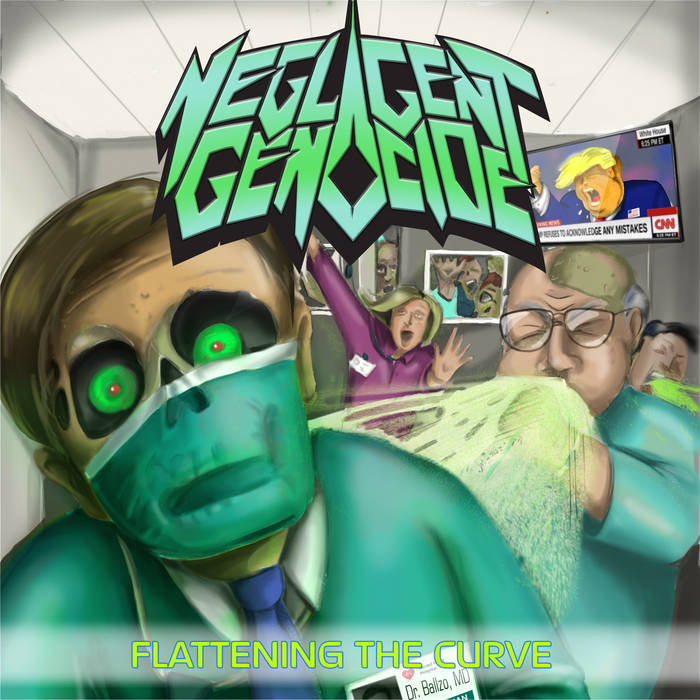 3. Label or DIY and why?
DIY. With Bandcamp, social media and the digital outlets available to us, and our ability to handle all the recording and artwork ourselves, there was no need to go through a label. Things also get done and released MUCH faster using the DIY process. I don't like my music sitting around for several months after it's recorded - get it out to the masses while it's hot! Labels do help with press and promotion however, and have resources on that level that could be considered superior - so if a label would like to distribute this in the event that it gains some traction at a later date, we'd be all ears!
4. Do you prefer Vinyl, Tape, CD or Digital Format and why is that?
Digital format is the most convenient way to get new music up and running and distributed online - straight to people's ears. That's just the way things are now. We will also be adding CD's at a later date, for those who prefer a physical format. I personally collect vinyl also, but we will not be doing a vinyl release for this as it is simply too costly and time-consuming, since we wanted to release this quickly.
5. Your music style is Speed/Power Metal. Which are your main influences (Favourite Artists / Bands etc.)
As far as speed/thrash goes we're all pretty big Anthrax fans. We also enjoy early Metallica, Slayer, Megadeth, Testament, Sepultura, etc. As far as power metal goes, I personally love Striker, Skull Fist, Blind Guardian, Hammerfall, and lots of others. I also enjoy a lot of traditional-style metal acts like Cauldron, Night Demon, High Spirits, and others.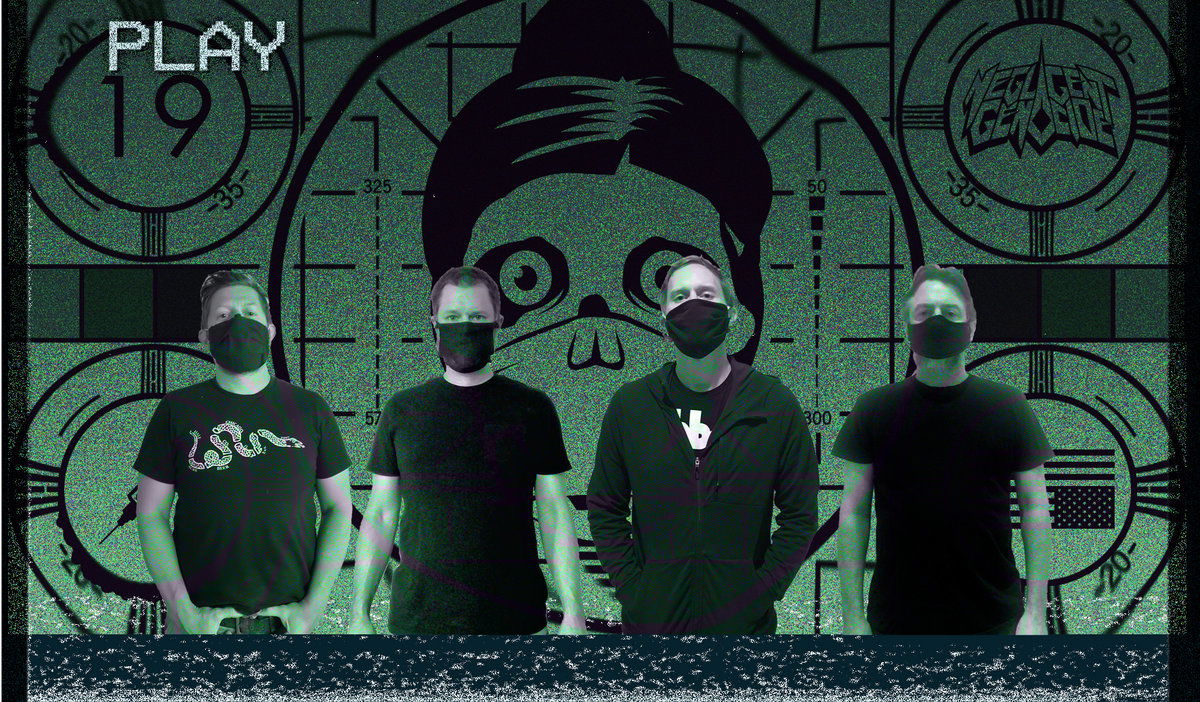 6. Which things, do you think, a Band should sacrifice in order to succeed? Have you ever sacrificed anything in your life for a better future of your Band?
The only thing a band needs to sacrifice in order to succeed is time. Time to put in the work, the effort, and the drive to create quality art that we can enjoy, and others can enjoy also. So it's all about designating time for something like this and putting in the work to make it a great piece of art.
7. Describe your ideal live show as a performance Band. Have you already experienced that?
We have not played any live shows yet, but a show at one of our favorite local Chicago clubs would be a great start. An ideal live show would be at a European festival, although that would probably be a long shot for us. I've attended Wacken Open Air twice in the past, and it was great!
8. Which attributes, do you think, that a new Speed/Power Metal Band should have in order to gain identity and be unique?
Quality songwriting and execution are the two most important attributes, as this style of metal is detail-oriented. I have a saying: "no lowballing", which means put in your best effort, take your time, and do it right.
9. Do you believe that Bandcamp and other Digital Platforms help the new Speed/Power Metal Bands? Which, do you think, is the ideal way for a Band to promote its work?
Absolutely. Bandcamp is great, and is the most widely used platform for independent and underground bands to release their work on. We live in a world dominated by technology now, so digital streaming platforms and social media are very important also.
10. Tell us a few things about the New Underground Metal Scene in Chicago, Illinois USA (Bands, Fanzines, Webzines, Metal Clubs etc.)
The Chicago scene is very large, as we are the third largest metropolitan city in the USA. It's filled with just about every style of metal you can think of: doom, death, thrash, grindcore, etc. It's structured similarly to most other major cities as far as the scene goes: there's a handful of celebrity "A-list" bands that usually get all the press and attention, and then there's the rest of us "C-level" bands just grinding it out in the clubs and studios, and having fun. Some of the clubs are great, such as Cobra Lounge and Reggies, who bring us most of the metal. All of our venues are under threat from the pandemic currently, so it would be great if our Government would step in to keep these venues afloat until the pandemic subsides, but they are too busy handing out billions of dollars to rich people and their friends in the corporations instead. It's frustrating, but we'll see what happens. Regarding fanzines and webzines, there's only a few that I know of in Chicago. One major publication - The Chicago Reader - has been giving metal quite a bit of love in recent years, which has been great to see.
11. Do you know anything about the Hellenic Metal Scene?
Unfortunately I don't, but I will be checking it out!
12. What are your future plans?
We may do some more recordings at some point in the future, maybe a live show or two as well. We'll see!
13. Thank you very much for your time & Keep up the good work! The closure is yours
Thank you so much!
By Steve the Filthy Dog.
NEGLIGENT GENOCIDE CONTACT: