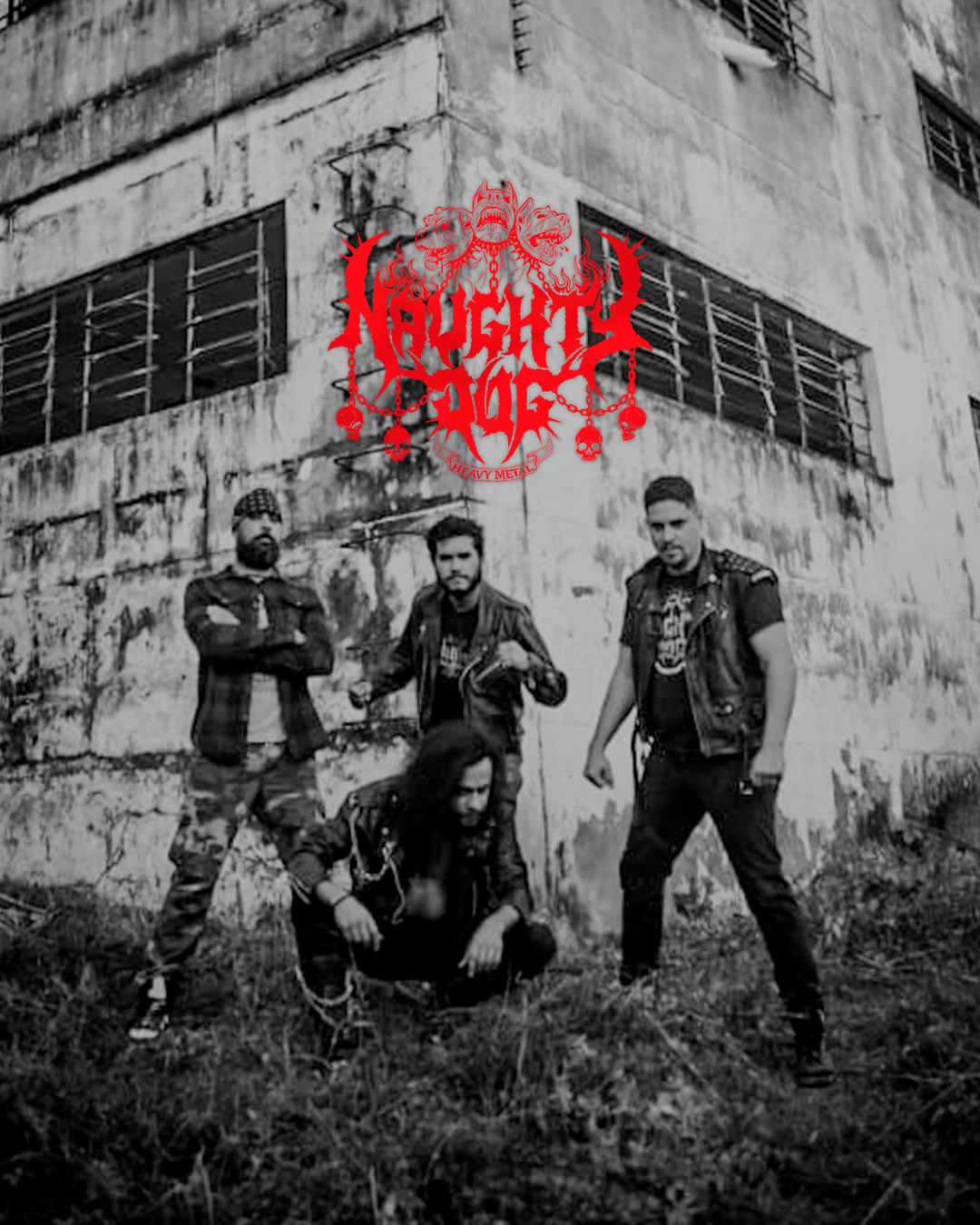 !!!BRAZILIAN HEAVY METAL!!!
Welcome to the FILTHY DOGS OF METAL Webzine.
Tell us a few things about NAUGHTY DOG (Members, Starting Year etc).
Naughty Dog is a band that started its activities in mid-2013 in the Formosa city in Goiás state –Brazil and founded by Rafael Montalvão making simple and direct heavy metal in its traditional ways. In 2014 we recorded a demo called (Naughty...Hound...Incident). After a long way and lots of gigs, later in August 2021 we released our debut CD (Dogs Like no Clowns). So, in our current line up we have Junior NNV –Vocals, Rafael Montalvão – Guitar, Douglas – Bass and Alessandro – Drums. We're here strong and dirty the way it should be.
You have recently released your album ''Dogs Like No Clowns''. What is the feedback from your audience as well as from the press?
So far all the feedback has been great. Because not so long ago we put our music on virtual platforms, and now we're starting to appear on some radios and specialized media, what is really good is that for the first time we start being visualized out of our countries, our public really like our music and it's to the fact that we make heavy metal the way it was done in the past and this way we touch their souls.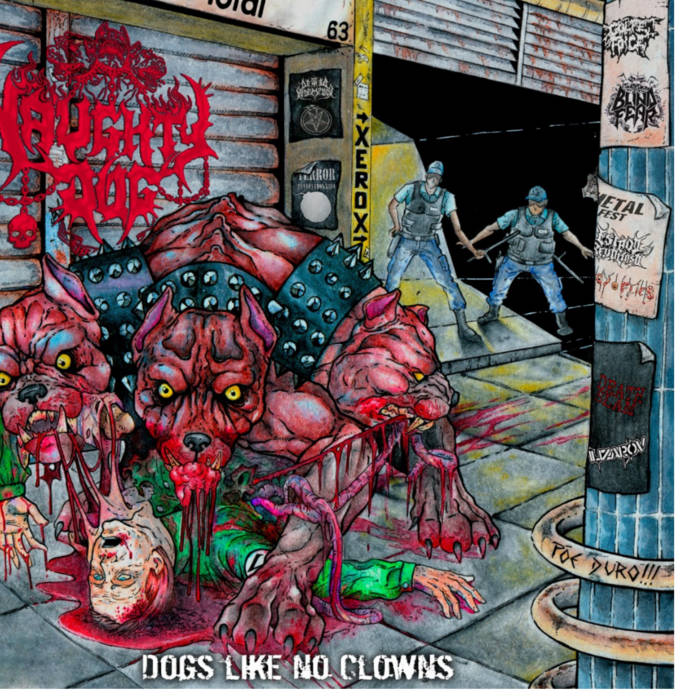 Label or DIY and why?
Our first demo was made in DIY way, because we just wanted a demo CD to show our music to the producers and to the public that went to our concerts. But when it came to our debut CD we had a good production, a good technician in a good studio and a label to work on the pressing and distribution in Brazil by Death Voice records and Battle Axe records and for the first time in Europe by Audio Miasma.

Do you prefer Vinyl, Tape, CD or Digital Format and why is that?
The specific point in this topic is not our preference, but we think it's important to know how to balance, accessibility to the public and tradition. With no doubt we prefer analog formats, but it's all very expensive to produce, especially here in Brazil. We will always stream our music on virtual platforms, but we will always have physical formats for our old school maniacs.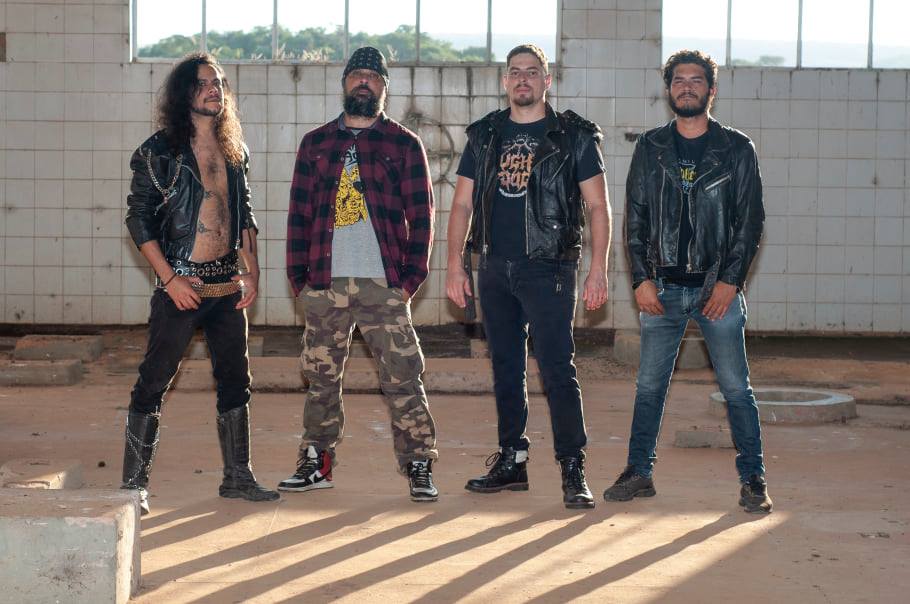 Your music style is Heavy Metal. Which are your main influences (Favourite Artists / Bands etc.)
Our influences are too many, when it comes to Heavy Metal the most latent influences are undoubtedly something like Judas priest, Accept, Running Wild, Grave Digger and Black Sabbath among many others, but we are members of other bands and we listen to a lot more extreme Metal too because besides Naughty Dog we have other bands. Alessandro and Rafael Montalvão play at Orgy of Flies (Death metal) and Douglas Played on Golpe de Foice (Hardcore/grind). I sing at Denied redemption (Black metal) and Opositor (Black metal). Among other projects we have. But heavy metal is the root that connects all styles within Metal and that's what matters.
Which things, do you think, a Band should sacrifice in order to succeed? Have you ever sacrificed anything in your life for a better future of your Band?
Sacrificed a lot, succeed nothing yet (LOL) In Brazil it's almost impossible to live off heavy metal, but we still have hope left, but for that we sacrifice precious time with our families, everyone in the band has children except me (Junior). During the week we work in our common jobs. Everything is very expensive and we always have to spend to maintain the band and family . Fortunately our wifes support us and love us. There would be no other answer or if it weren't for love they would have already left us. (LOL)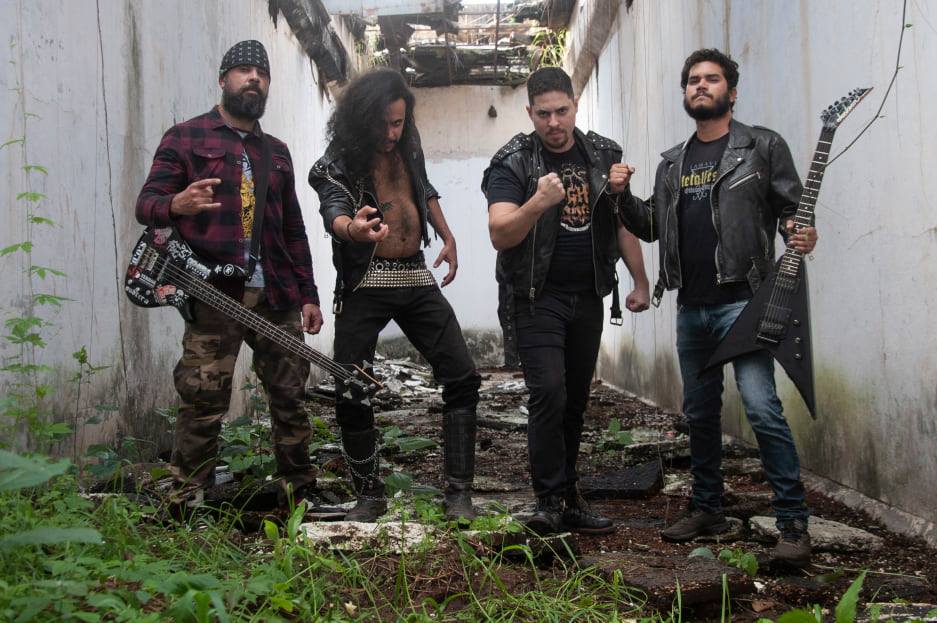 Describe your ideal live show as a performance Band. Have you already experienced that?
We've already had experience of playing in big and small festivals and each one had their value. Either for the grandeur of the Line up or equipment, but some for the simplicity and captivating audience. What is really important is not a huge stage. We've already shared stage with big bands like Sepultura and Tim "Ripper" Owens but, again, they have no idea who we are, but at smaller events the experiences are fantastic and we make really long lasting friendships and it pays off.
Which attributes, do you think, that a new Heavy Metal Band should have in order to gain identity and be unique?
Well, I think that as much as band has its influences it should also have authenticity and be true in its ideals. Remember its roots and the fans that follow it since the beginning. Make music with love and feeling, and we say that the big difference for a band to be awesome is having "the Poison". The poison is how we call a the detail that makes the band's music not to go unnoticed.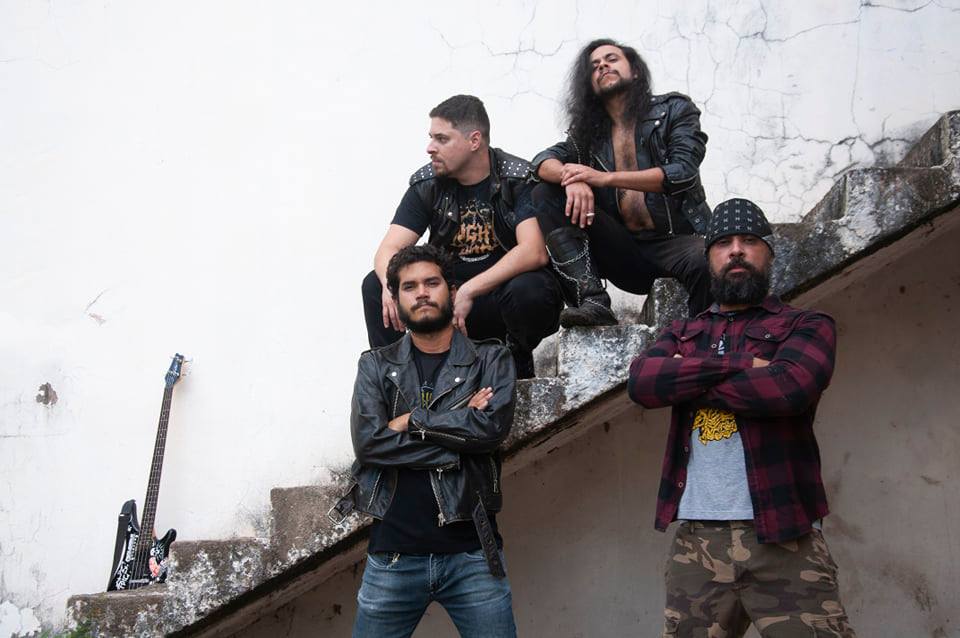 Do you believe that Digital Platforms help the new Heavy Metal Bands? Which, do you think, is the ideal way for a Band to promote its work?
Well, it sure helps in a way, the problem is that our references are the experiences of old stories that romanticize even the problems of the great bands of the past had and we wanted to have if it would turn us into "Rock stars". That's how we feel when teenagers. With virtual platforms in minutes you can have a lot of listeners, it helps bands to be discovered by the public, but it's still by far not the best way to spread metal music, at first I think there should be more autonomy for bands on virtual platforms, but for a while that's all we have.
Tell us a few things about the New Underground Metal Scene in Brazil (Bands, Fanzines, Webzines, Metal Clubs etc.)
In Brazil we have great bands and Zines in any style and the events are fantastic! Unfortunately it doesn't generate profit and the bands have to deal with what they have, events in several cities, in a country with continental proportions. Of course I don't know everything, but it's great. Some bands that are always in contact with us are, Orgy of flies, Denied Redemption, Blind Fear, Supernaut, Ilizarov, UTU, Total Desastre, Evil Corpse, Velho, Funeratus, Living Metal, Terror Revolucionário, Death Slam and could to quote many others, but will take too much time. About the Zines I can tell you they are fantastic and mainly ones for me are Akkeldama , Abstract funeral, Noctum, Pecatoriom, Pagan Vast Lands, Old Conffin Spirit, Black Heart Magazine and others.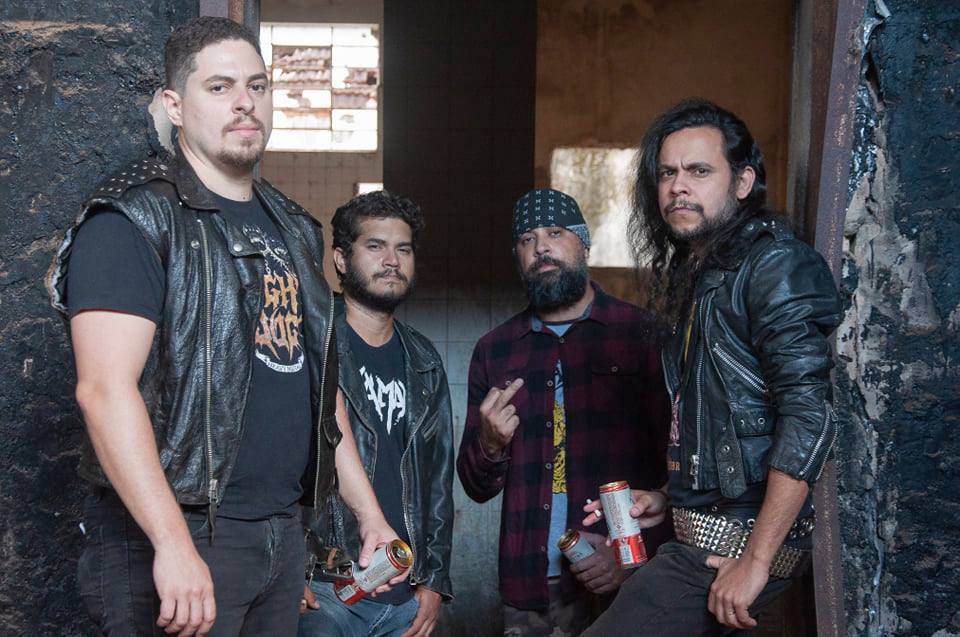 Do you know anything about the Hellenic Metal Scene?
I would say that most of Brazilians are more connected with Death Black metal Scene from Greece, bands like Rotting Christ, Varathron and Necromantia have always been part of us somehow, but I myself know some other bands such as Clamor of Existence, Northwind, Old Serpent and Rage 'n' Steel are some bands I have already listened to.
What are your future plans?
Well, we are preparing a new album that we already have more than 10 songs done and preparing for the show schedule in 2022. We look forward to the possibility of Touring Europe too, so we are ready for what future brings to us.
Thank you very much for your time & Keep up the good work! The closure is yours.
We would like to say thanks for the opportunity to express ourselves on Filthy Dogs Of Metal Webzine. We would like to ask everyone to follow us on our social networks and streaming and Lets together find a way to keep the Heavy Metal flame lit. FCK NZS!!!!!!
By Steve the Filthy Dog.
NAUGHTY DOG CONTACT:
https://naughtydoghm.bandcamp.com/
https://www.facebook.com/ndheavymetal/
https://www.instagram.com/naughty.dog1/