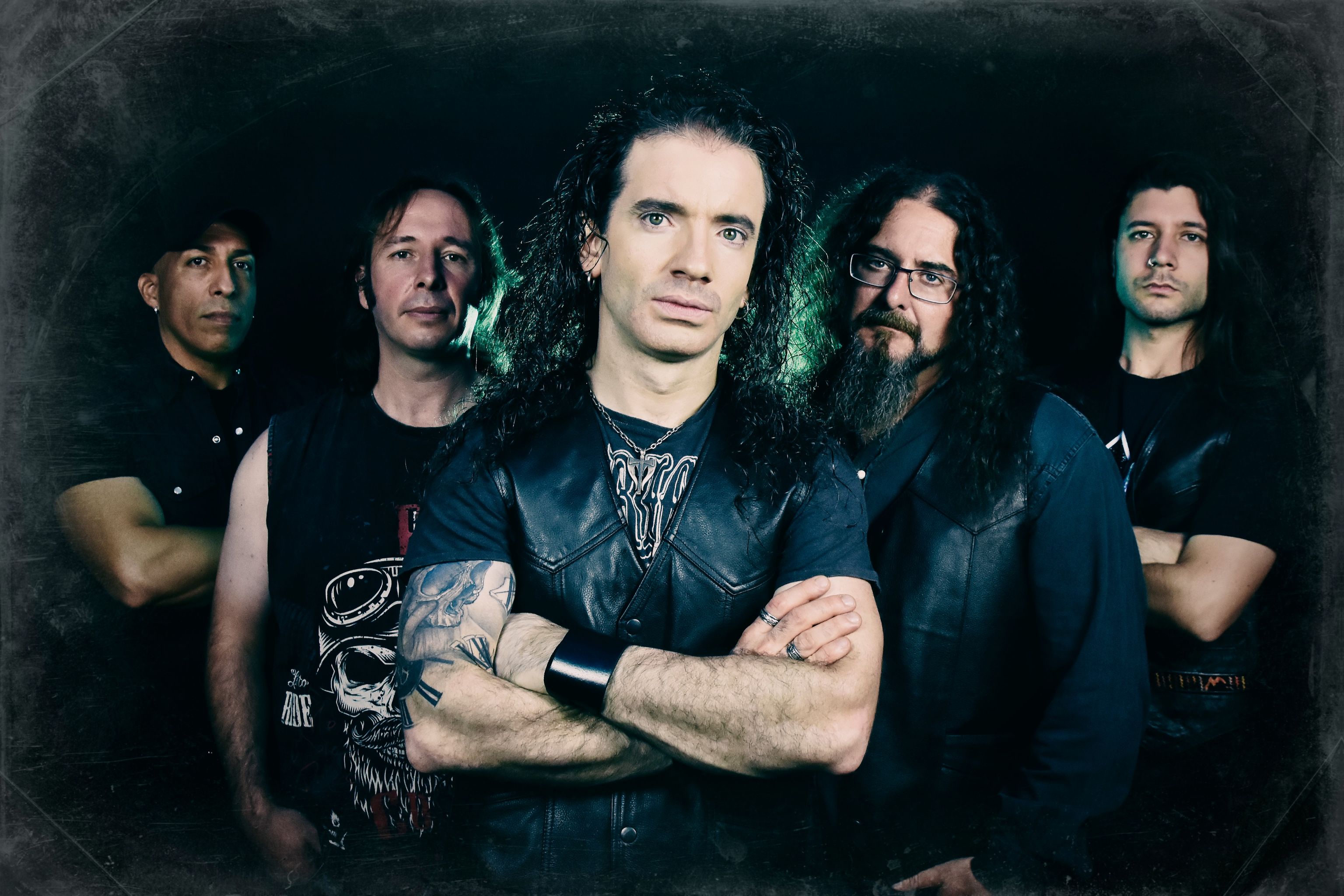 !!!SPANISH HEAVY METAL!!!
Welcome to the FILTHY DOGS OF METAL Webzine.
Tell us a few things about MONASTHYR (Members, Starting Year etc).
Monasthyr is a band founded in 2008, although only Julio Gayo, the bass player, continues from that first formation. During all these years we have been able to publish "Mil Noches Bajo El Sol" (2009), "Templo del Terror" (2017) and the new "Eterno Linaje" (2022). The current line-up is Julio Gayo (bassist), Jorge Sanz (Vocalist), Axel Ruidíaz (Rhythm Guitar), Javy González (Soloist Guitar) and the latest signing Leo Duarte (Drums).
You have recently released your album ''Eterno Linaje''. What is the feedback from your audience as well as from the press?
We are very happy with the response to this album in all areas. When we received the master and listened to it for the first time, we knew that we were facing our best work and that our audience was going to like it a lot. So it has been and all the reviews are being great. We are very excited about it.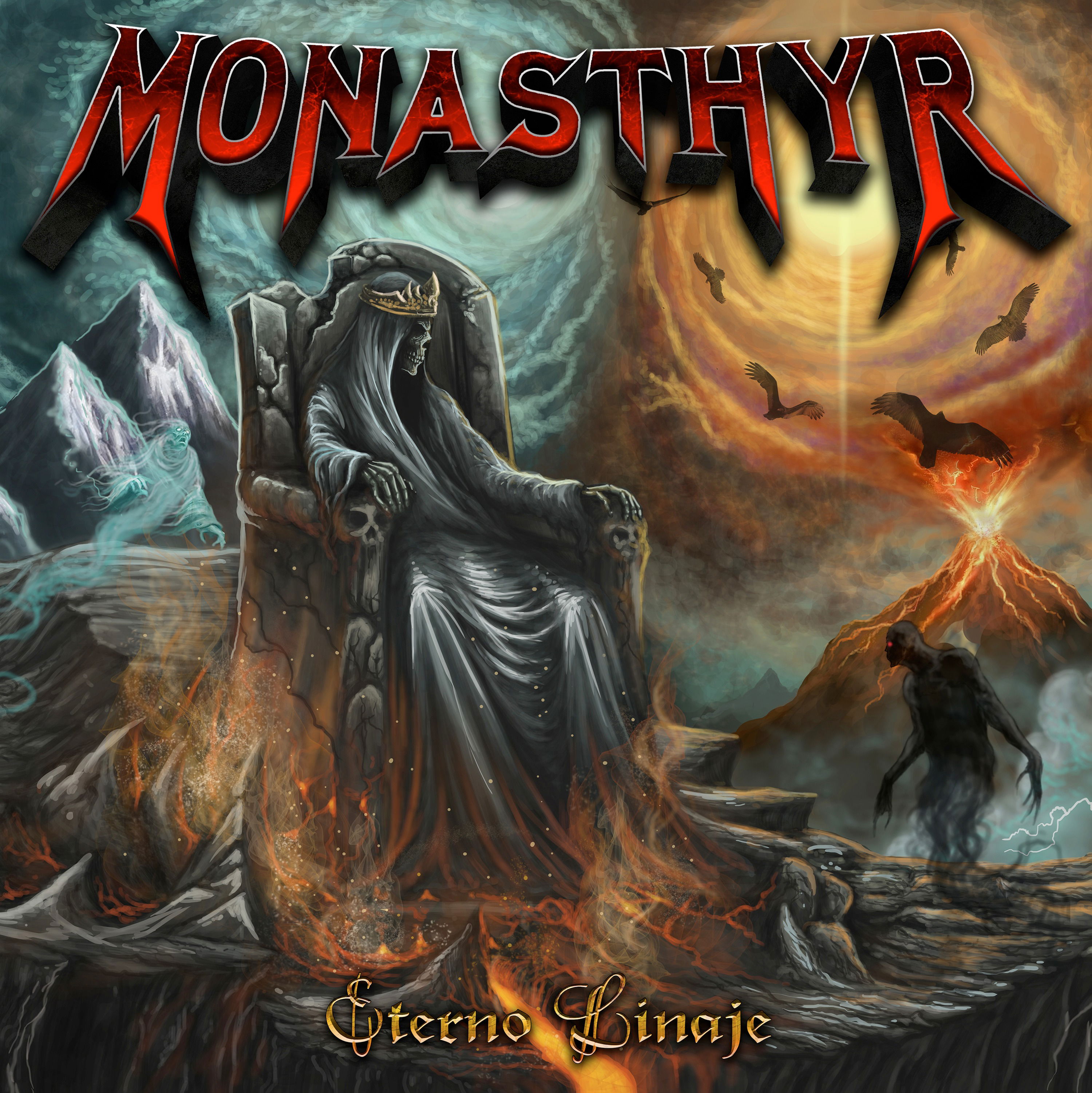 Label or DIY and why?
It's the first time that we work with a label, in this case Maldito Records. Until now we had always done everything in a self-produced way but the possibility of working with the best label in Spain of our style arose and we didn't doubt it. We are very happy with the push they are giving us, especially in terms of visibility, an aspect that is very much fought these days with so much entertainment on offer.
Do you prefer Vinyl, Tape, CD or Digital Format and why is that?
We prefer physical format, that is clear. We are from the old school who wants to have all the records he likes in his hands so that he can read all the lyrics, see the design of the booklet and have it on the shelf for when you want to play it again. Within the physical format, vinyl always has more mysticism, but we can't remove the CD yet because we always carry a good handful of them in our cars.
Your music style is Heavy Metal. Which are your main influences (Favourite Artists / Bands etc.)
We have many different sources that we drink to compose our music. In general we could say that Saratoga, WarCry and Ankhara are 3 of the bands that we like the most within our borders, but we also listen to a lot of bands like Helloween, Primal Fear, Scanner, Avantasia or Children of Bodom.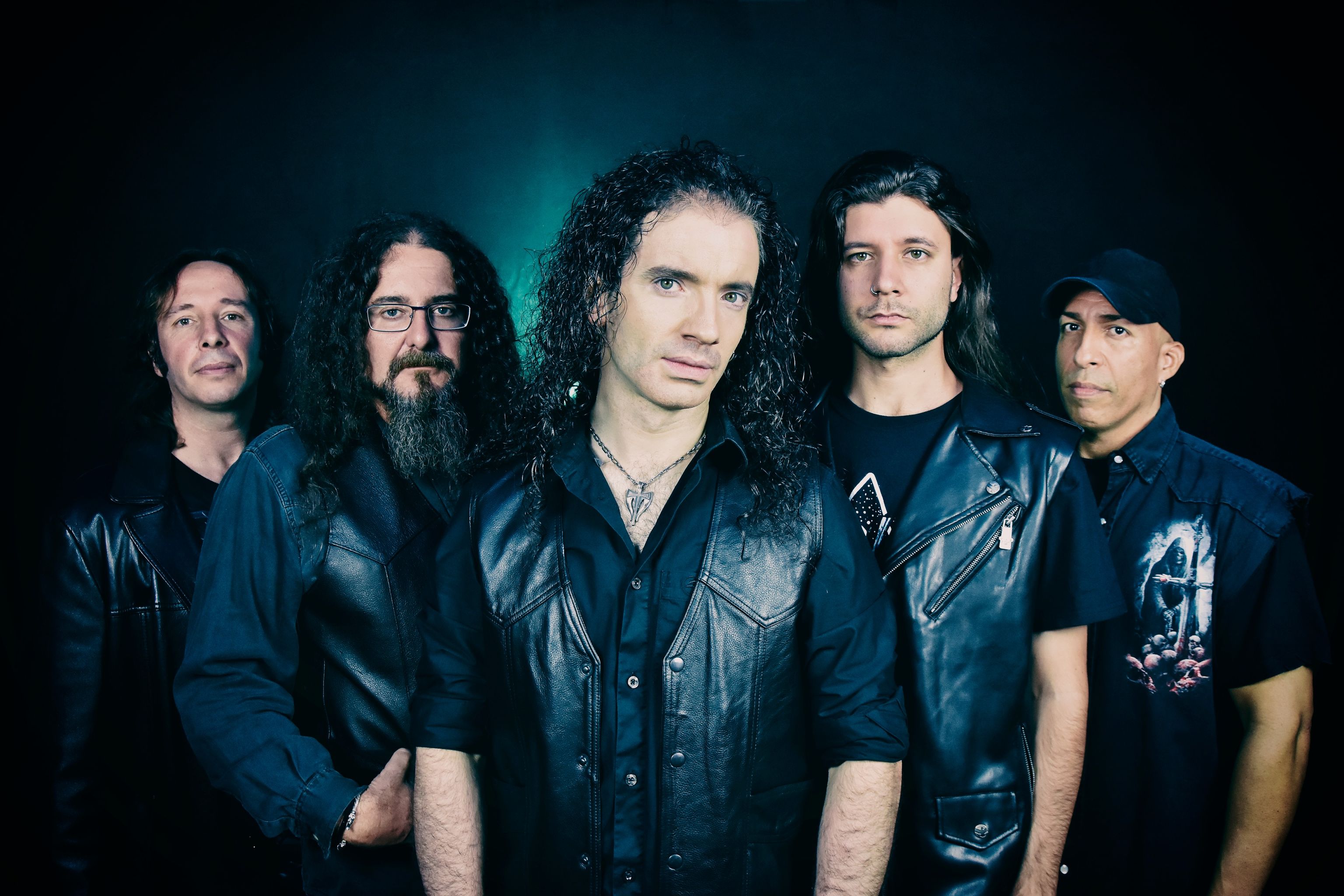 Which things, do you think, a Band should sacrifice in order to succeed? Have you ever sacrificed anything in your life for a better future of your Band?
A band must sacrifice time. For a band to work, you have to spend many hours studying your instrument, rehearsing with the other components, composing and recording new albums and doing concerts. Obviously time cannot be recovered and many times you stop doing other important things such as being with family, friends or dedicating time to other concerns. We're sacrificing that part of our life to a certain extent and perhaps it's one of the reasons why we have had so many line-up changes.
Describe your ideal live show as a performance Band. Have you already experienced that?
Fortunately we've had many opportunities to play a concert that we can qualify as ideal. For us it's based on sharing the stage with friendly bands and those we admire as heavy metal fans, in which all the groups that night give good shows and the public has a good time and is part of the party. No fireworks are needed when everything is rolling and everyone wants to have a good heavy metal time.
Which attributes, do you think, that a new Heavy Metal Band should have in order to gain identity and be unique?
It's very difficult to invent something new in heavy metal, there are fewer and fewer original and unique proposals, but there are more and more bands with enormous quality. What every band should do is compose from the heart and go their own way. That way they'll be honest with themselves and with the fans of this style.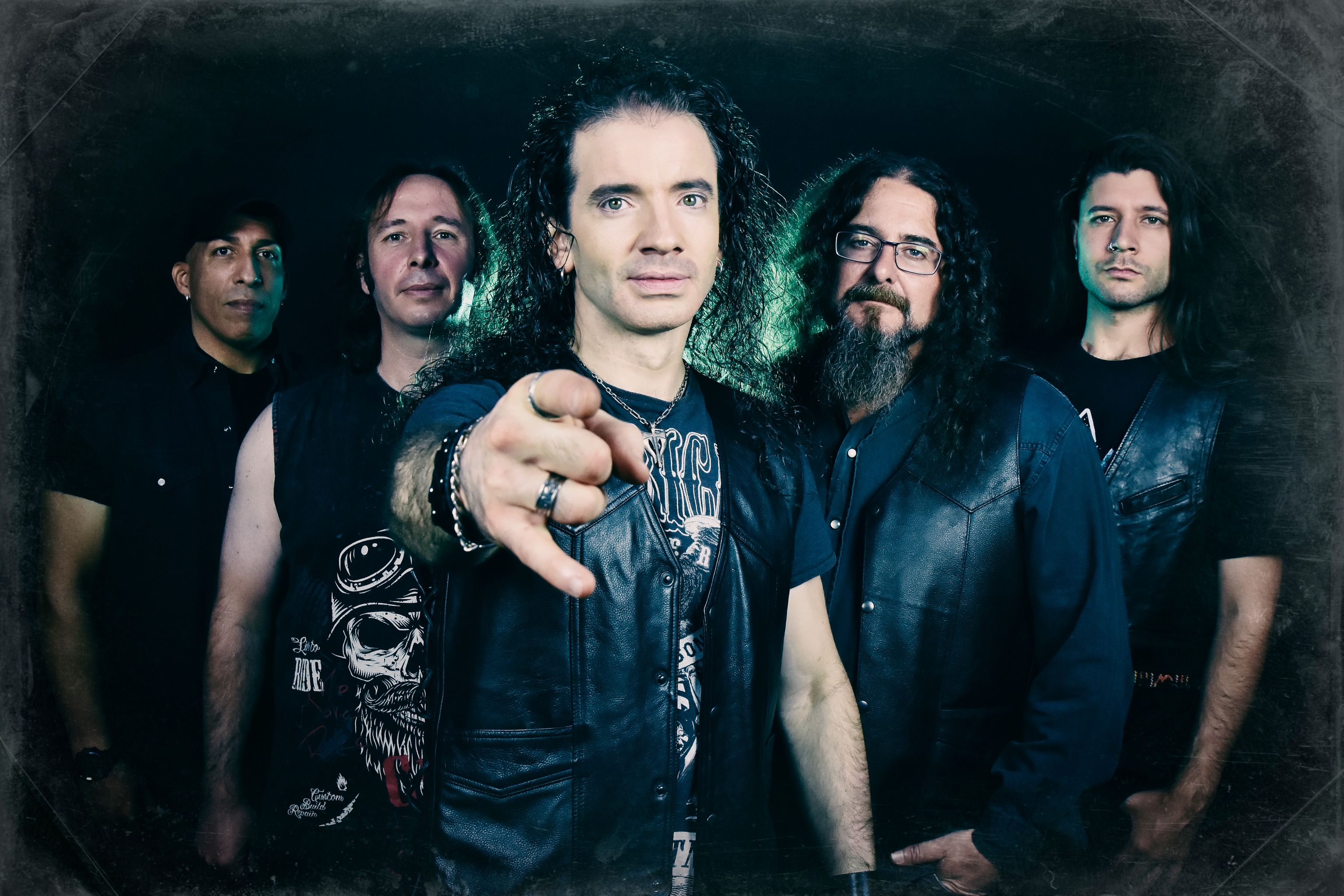 Do you believe that Digital Platforms help the new Heavy Metal Bands? Which, do you think, is the ideal way for a Band to promote its work?
Yes, we think it helps a lot. We ourselves have discovered great bands thanks to platforms like YouTube or Spotify, but of course, then we've bought their albums since we all know that the profitability that can be obtained from these platforms is negligible. The best way to promote your work is none other than to make good records and give good shows.
Tell us a few things about the New Underground Metal Scene in Spain (Bands, Fanzines, Webzines, Metal Clubs etc.)
In Spain there are some spectacular bands that are unknown since they lack support from public institutions. To name a few Arenia, Unexpectance, Teksuo, Thormënt, Evil Seeds... Lately there is a good trend of associations and Metal Clubs dedicated to promoting Heavy Metal festivals and helping underground bands by giving them the opportunity to play before a large audience. Of course, there are also a lot of specialized media that selflessly support us, such as Keep The Flame, Heavy Metal Brigade or Diario de un Metalhead.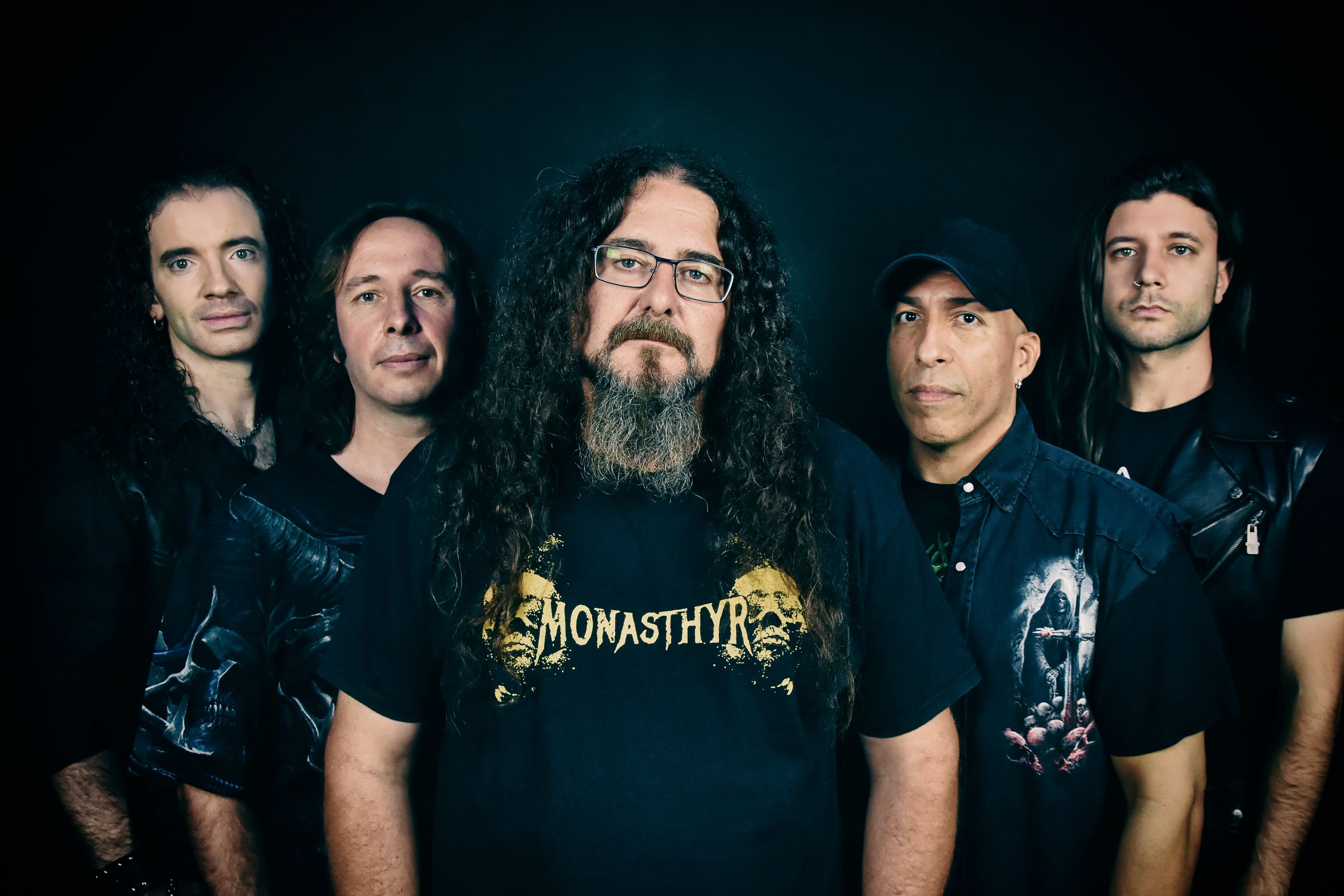 Do you know anything about the Hellenic Metal Scene?
We are not experts on the scene in your country either, we follow Warrior Path and Suicidal Angels a lot, two bands that sound a lot in our van, but above all we are fans of Firewind and Gus G. with whom we've met on occasion and he has won us over by being a simple and very nice person. Surely you can recommend us some other less known bands from your country so that we put them in our lists, right?
What are your future plans?
Our plans for the future involve expressing this "Eterno Linaje" on all the stages where we can, having a good time with all those attending the concerts of our "Eternal MonasTOUR" and continuing to make friends wherever we go.
Thank you very much for your time & Keep up the good work! The closure is yours.
Thank you very much for giving us the opportunity to spread our music beyond our borders, an honor! Greetings to all from Spain! STAY METAL!!
By Steve the Filthy Dog.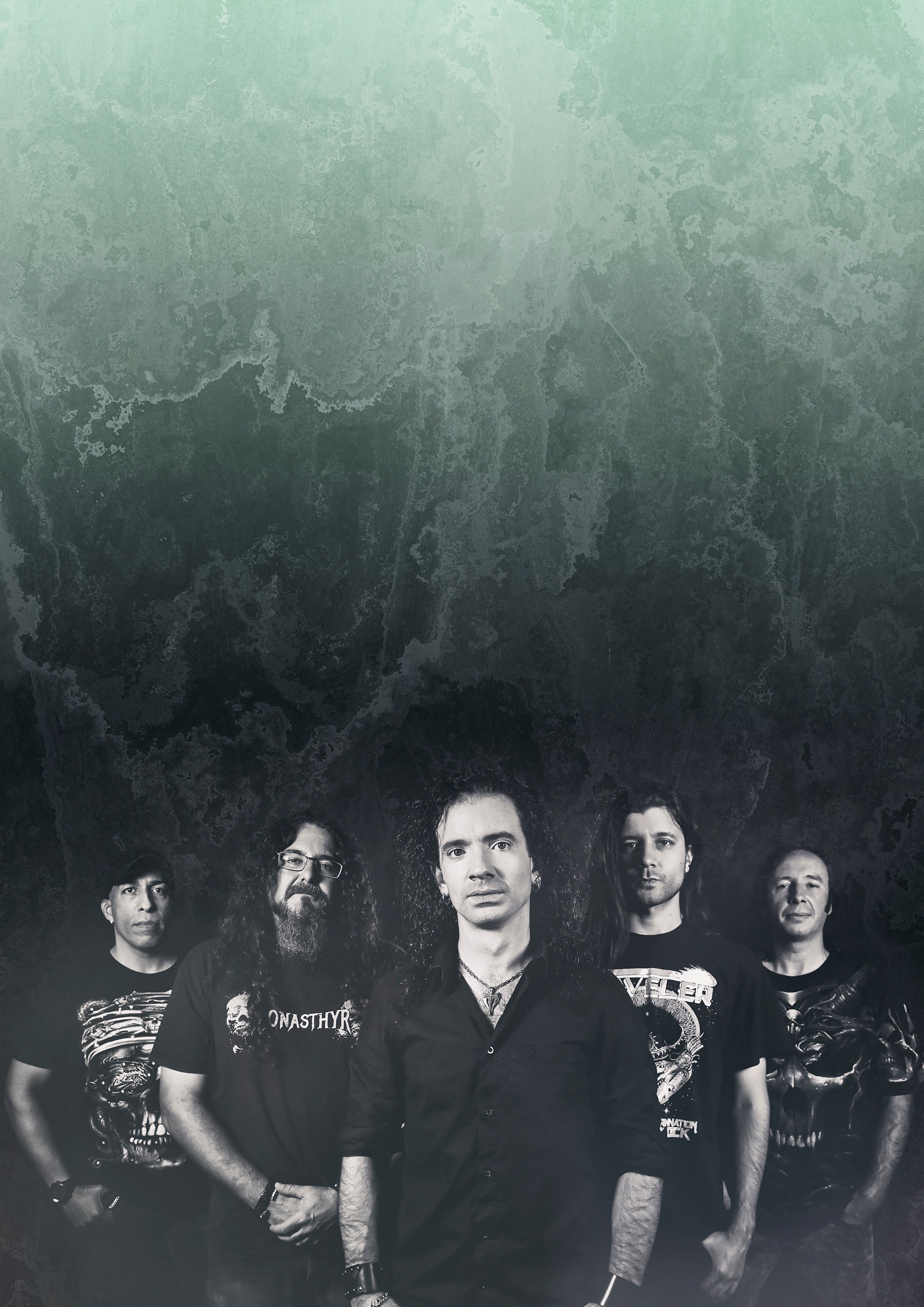 MONASTHYR CONTACT:
https://monasthyrmusic.bandcamp.com/
https://www.facebook.com/monasthyr
https://www.instagram.com/monasthyr/
https://open.spotify.com/artist/5HNt10X6Y8IPwp7aZyJTR7