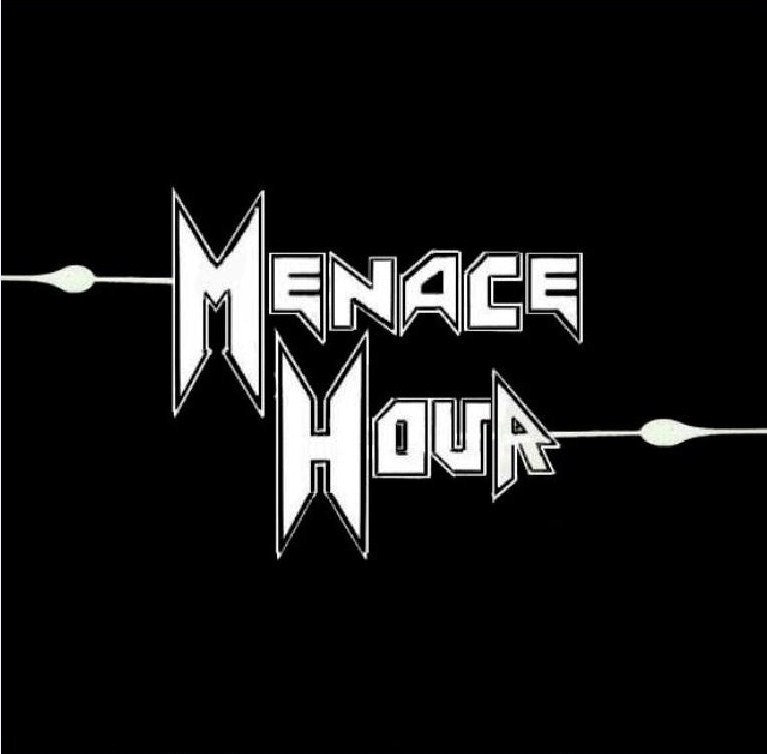 !!!AMERICAN METAL!!!
We had a conversation with Rob Menace (Bass). Enjoy!
Welcome to the FILTHY DOGS OF METAL Webzine.
1. Tell us a few things about MENACE HOUR (Members, Starting Year etc).
I had the concept of Menace Hour when I was 15 in 2010. I wanted to write melodic and catchy music with other people but I didn't meet Chris Nites (Lead Vocalist/Guitars) until 2014 at Arizona State University.
We got together in his dormitory and I showed him the songs "Finish the Fight" and "Bad Girl" which would eventually appear in our 2015 EP "The Hour Begins...". Even though "The Hour Begins..."
EP is released under the Menace Hour name, I consider it a solo effort even though Chris Nites contributed to the some of the songs.
It was just me on bass and vocals and I paid 2 session musicians to play guitar and drums. Between 2016-2017, Chris and I wrote the Chains of Desire album.
There were lots of setbacks in between (too many details to tell) but we finally recorded it in late 2018 and mid 2019. Adrian Attack (Guitars) joined in May 2018 as a 2nd guitar to give Chris more room to work on his lead vocals.
I met Adrian at Metro Tech High School in Phoenix around 2012 and we've been friends ever since. It only made sense to have Adrian join the band since he's been around for a long time.
Adrian and Chris are both one of the best guitar players I've ever heard. I'm not only saying that because they're in Menace Hour. I truly mean it when I say that. The evidence is on "Chains of Desire".
Of course, we haven't found a permanent drummer yet but we are still looking out for one to play shows here in Phoenix.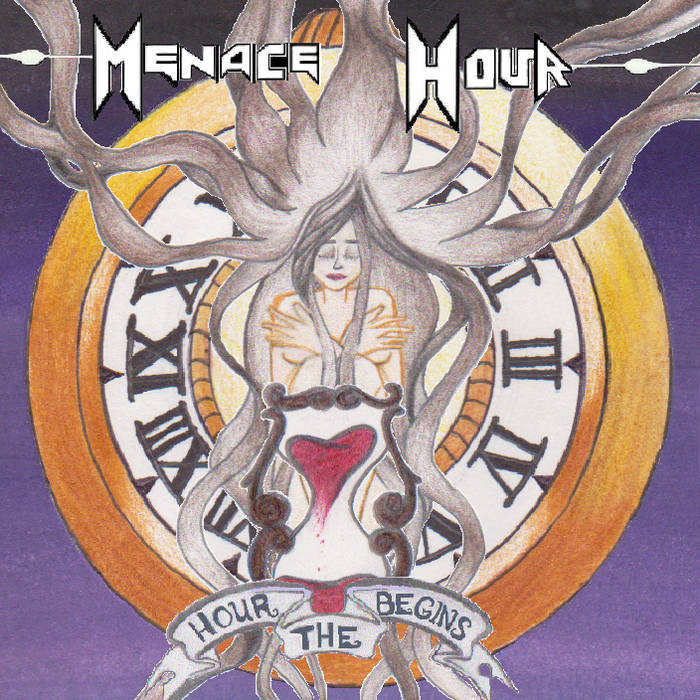 2.You are going to release your new full lenght album ''Chains Of Desire''. Tell us a few things about the album.
The album is definitely a catchy one. I don't think there's any song here without a poppy/catchy chorus.
Personally, my songwriting goal is to always include catchy hooks because that's what makes a song great in my opinion.
It is comical to note that we always had problems finding a drummer so I asked Chris Steve (Ex-Skull Fist and Ex-cauldron) if he could track the drums for the record.
He is a great friend of mine and agreed to help us out.
I thought that was incredible because I listened to a lot of Cauldron in high school and it was cool to know that the drummer from one of my favorite bands is on OUR record.
We recorded the album at a recording studio in downtown Phoenix called Epicentre Recording Studio in December 2018 and then another session in September 2019.
Chris Steve recorded the drums at a studio in his hometown of Ottawa called Pebble Studios around September of 2018.
This album was a monster to complete with all the complicated situations and setbacks.
We prevailed and are immensely pleased with the results. I hope others enjoy the record as much as we do.
3. Label or DIY and why?
We prefer to be on a label for the next album rather than DIY. The reason being is that at least we will get some support in having our album recorded.
With Chains of Desire, one of the reasons it took so long to complete was because Chris and I paid completely out of our own pockets. We are not Rich haha!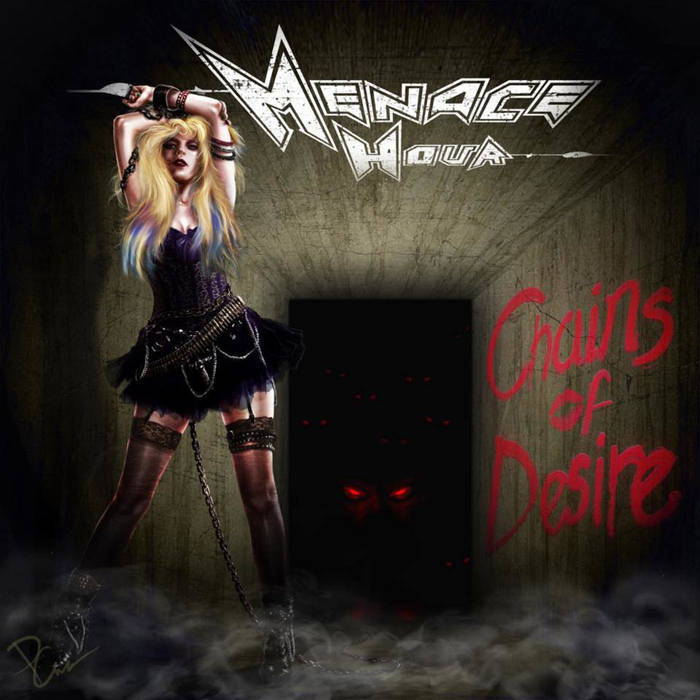 4. Do you prefer Vinyl, Tape, CD or Digital Format and why is that?
I prefer to listen on Tape. I love the warm sound of tapes when listening to a classic album from the 1970s and '80s.
That warm hiss that always seems to be in the background of songs and in the space between the songs.
Besides, tape cassettes are more portable than vinyl records!
5. Your music style is Heavy Metal. Which are your main influences (Favourite Artists / Bands etc.)
Our main influences are: White Sister (1984 album), Dokken, The Cars. W.A.S.P., Def Leppard, Aldo Nova, Survivor, Cauldron, Skull Fist, Icon, Loudness, Lizzy Borden,
Mad Max, Steeler (German), Night Ranger, Motley Crue, Trixter Judas Priest, Megadeth, Metallica.
My songwriting personally is also influenced heavily by Paul McCartney of The Beatles and Brian Wilson of the Beach Boys.
Those two men could write beautiful melodies. They are genius songwriters.
6. Which things, do you think, a Band should sacrifice in order to succeed?
Have you ever sacrificed anything in your life for a better future of your Band?
I believe a band should sacrifice money and time. Those 2 things are important in my experience. If there was no time, there would be no songs.
If there was no money, there would be no album. Chris and I sacrificed so much time and money to get our album completed. Now it is on to the next step: to finally find a permanent drummer.
7. Describe your ideal live show as a performance Band. Have you already experienced that?
The ideal show for us at this point is to get a crowd buzzing. I would love to have absolutely 0 tension in the crowd when we play.
We play "feel-good" songs. We want people to associate us with having a good time.
We have not experienced that yet because we are only starting to get on stage after several years of getting the "behind the scenes" work finished.
8. Which attributes, do you think, that a new Heavy Metal Band should have in order to gain identity and be unique?
For a heavy metal band, we believe that having a well crafted, distinct image is important. We don't want to go on stage wearing ordinary shorts and shirts.
There is absolutely nothing wrong with those types of clothing but in order to stick out, the image needs to look different from other bands. Well structured music that is accessible is also a way to gain identity.
Having music that anyone could sing along to will get bands ingrained into the people's brains. They will remember a catchy, well crafted song a lot longer than a 30 minute jam song.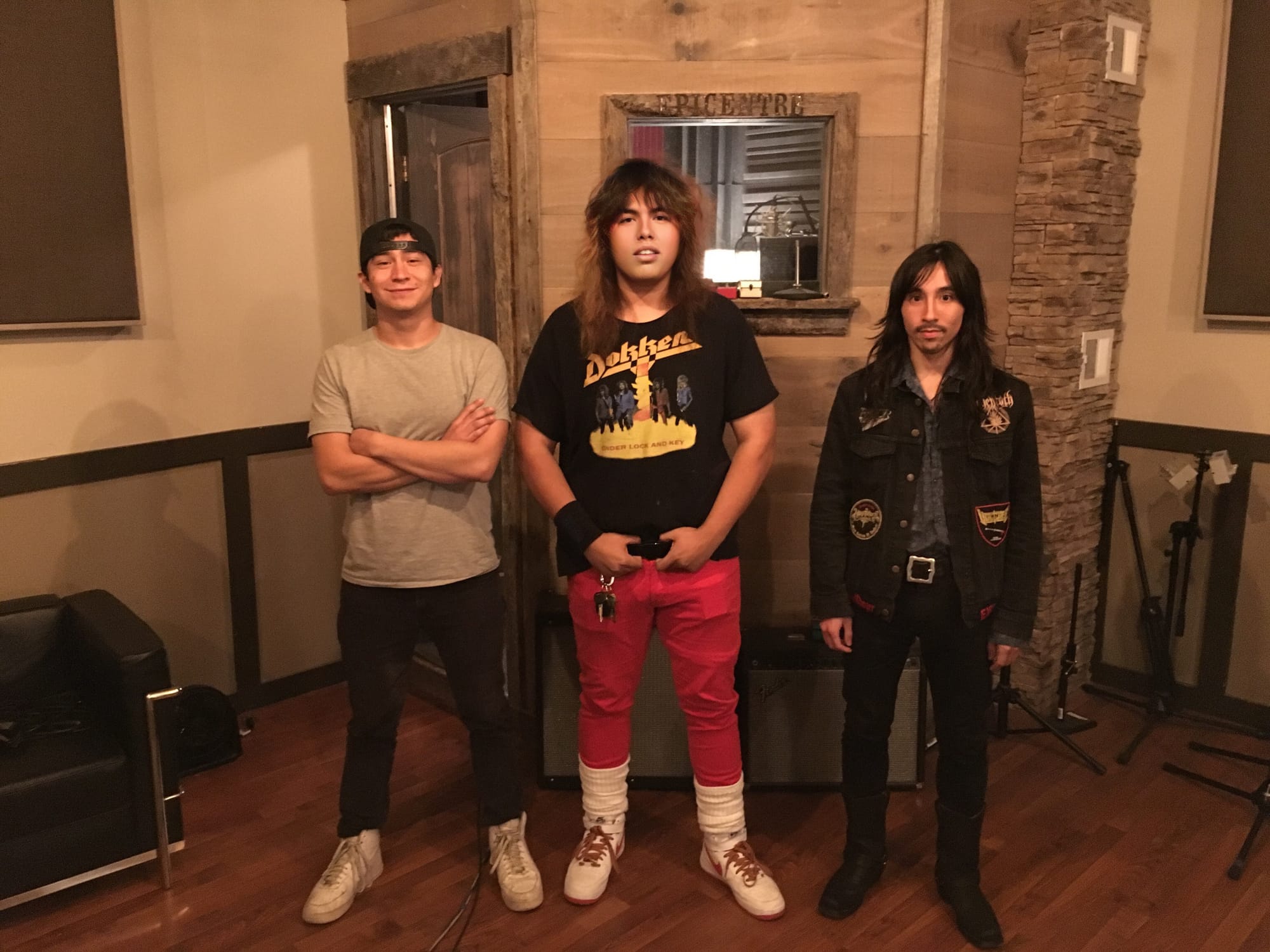 9. Do you believe that Bandcamp and other Digital Platforms help the new Heavy Metal Bands? Which, do you think, is the ideal way for a Band to promote its work?
We believe that sites like Bandcamp is an excellent way for newer bands like us to promote ourselves.
It provides a low cost (often free) platform to include a band's own work. It is ideal if you're a band that's new-ish and unknown like us.
10. Tell us a few things about the New Underground Metal Scene in Phoenix, Arizona USA (Bands, Fanzines, Webzines, Metal Clubs etc.)
Personally, there's nothing much that interests us here in Phoenix. There's a lot of extreme metal bands here but that isn't our cup of tea.
There is an excellent up and coming band by the name of "Show N Tell". Their demo is fantastic.
It's the best thing to come out of Phoenix since Icon (within our genre which is more on the hair metal side).
11. Do you know anything about the Hellenic Metal Scene?
The only thing we know about the Hellenic metal scene is that there was a really cool band by the name of Raw Silk.
Their 1990 record "Silk Under The Skin" is really good. But I am embarrassed to say that we don't know much beyond that.
Fun fact: Chris Nites has a lot of Greek blood in him!
12. What are your future plans?
Right now, our future plans include on releasing Chains of Desire, find a good drummer and start playing shows around Phoenix in 2020!
We are also currently working on our 2nd full length. The songs we have for our 2nd album are a step above Chains of Desire.
13. Thank you very much for your time & Keep up the good work! The closure is yours.
It was a pleasure to answer these interview questions. I am Rob Menace, the bassist/main songwriter of Menace Hour.
I hope you guys enjoy Chains of Desire when it gets released on Valentines Day. Cheers to Greece!
By Steve the Filthy Dog.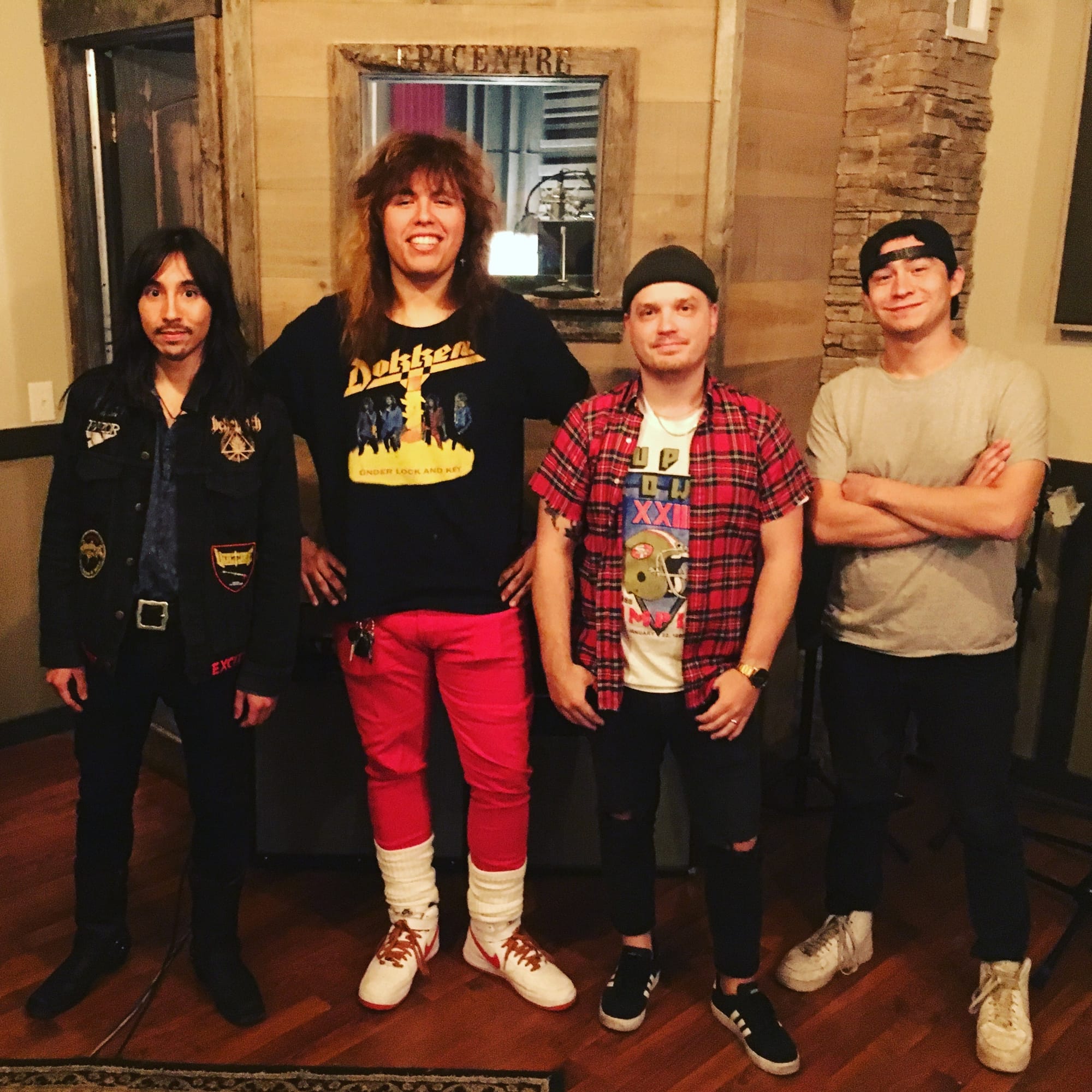 MENACE HOUR CONTACT:
https://menacehour.bandcamp.com/