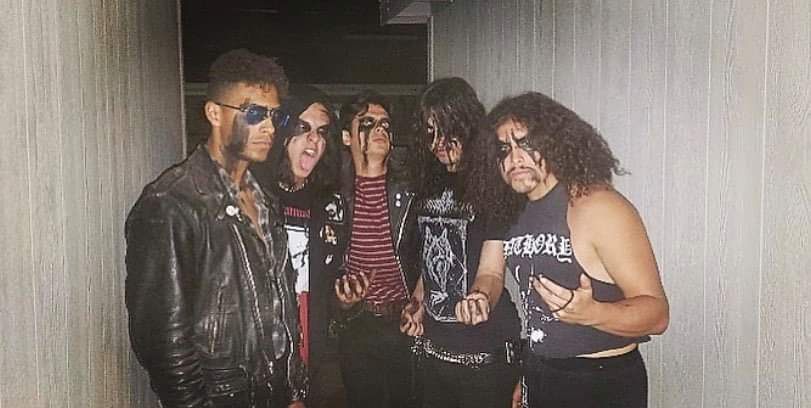 !!!BESTIAL PUNK METAL FROM THE USA!!!
We had a conversation with MECHANIST.Enjoy!
Welcome to the FILTHY DOGS OF METAL Webzine.
Tell us a few things about MECHANIST (Members, Starting Year etc).
The band was formed by our singer some time around the late 2000's to early 2010's. We really started to come together and really begin the songwriting process some time in 2012. We're from Riverside, California, and we just like to jam! We got Jorge on vocals, Daniel and Donovan on guitars, Jose on bass, and Jeremy on drums.
In 2019 you have released your demo ''Ride to Hell / Cross Bound''. What was the Feedback from your audience as well as from the Press?
We originally released that demo in 2018 through our own means, but then we decided to release it again in 2019 through our friends at Razored Raw Records down in New Zealand. We've received a lot of positive feedback on the release so far!!
Label or DIY and why?
We always try and support the underground! We strive to be completely self sufficient and do everything ourselves, but we are always down to work with labels that really benefit the scene.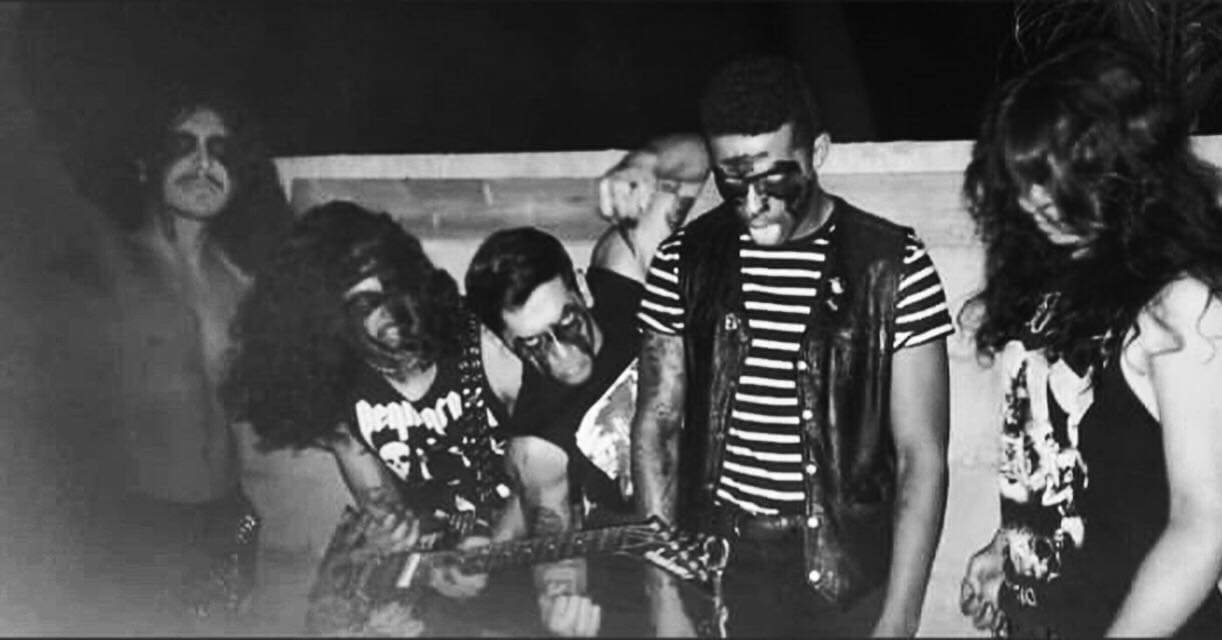 Do you prefer Vinyl, Tape, CD or Digital Format and why is that?
Vinyl! There's just no better way to experience music. Either as a collector or a listener, vinyl is king.
Your music style is Black/Speed Metal. Which are your main influences (Favourite Artists / Bands etc.)
We like to call ourselves "bestial punk". We draw influences from early hardcore, d-beat, crust punk, grind, speed metal, first wave black metal, and death metal. Main influences would be bands like Repulsion, Sarcofago, Bolt Thrower, Parabellum, Blasphemy, United Mutation, Discharge, Venom, Bulldozer, Hellhammer, Zouo, Sabbat, Bestial Warlust, Anti-Cimex, and of course Motorhead.
Which things, do you think, a Band should sacrifice in order to succeed? Have you ever sacrificed anything in your life for a better future of your Band?
Being in a band takes a lot of work. Sometimes personal time or even time from work needs to be sacrificed in order to achieve certain goals. Whether it be playing shows or recording, it will take up a lot of time.
Describe your ideal live show as a performance Band. Have you already experienced that?
We always dream of playing the wildest shows possible. The more chaos and energy from the crowd around us during our set, the better. We've experienced some really amazing crowds so far! Bigger crowds and better stages would definitely be ideal though.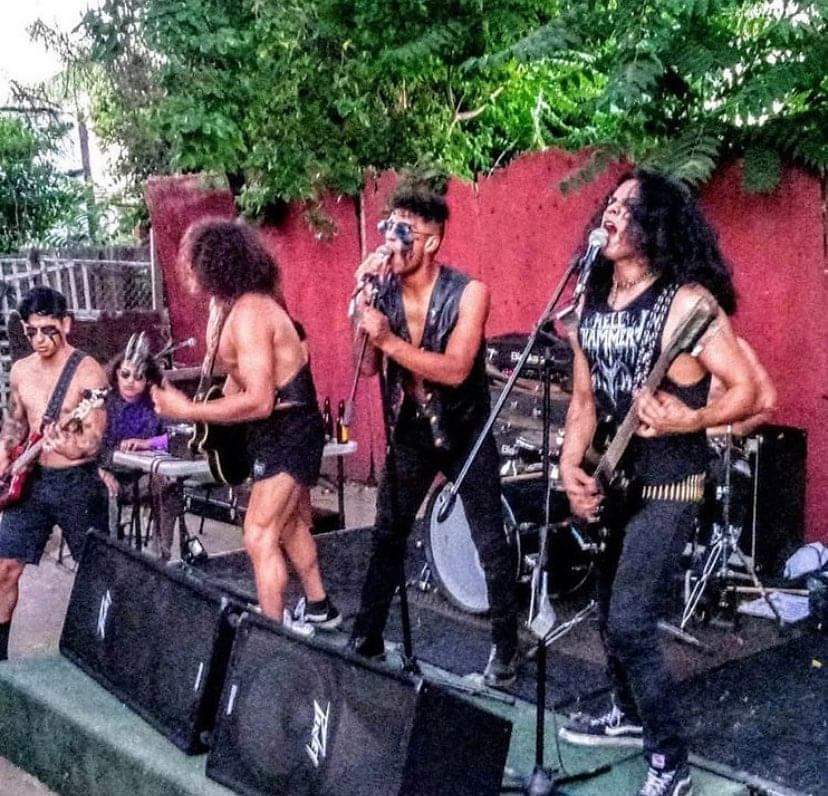 Which attributes, do you think, that a new Black/Speed Metal Band should have in order to gain identity and be unique?
Bands just gotta jam and be creative. Learn about the bands that came before and find their roots. Be involved in the local scene. Bands shouldn't try and be just one specific genre if they wanna be unique. You can't beat the originators.
Do you believe that Bandcamp and other Digital Platforms help the new Black/Speed Metal Bands? Which, do you think, is the ideal way for a Band to promote its work?
We believe in the power of the internet. Things like Bandcamp and Soundcloud, or even Instagram can be great tools for self promotion. Ideally, we feel it's best to trade tapes or CDs and have some social media link to make it easy for people to find the music.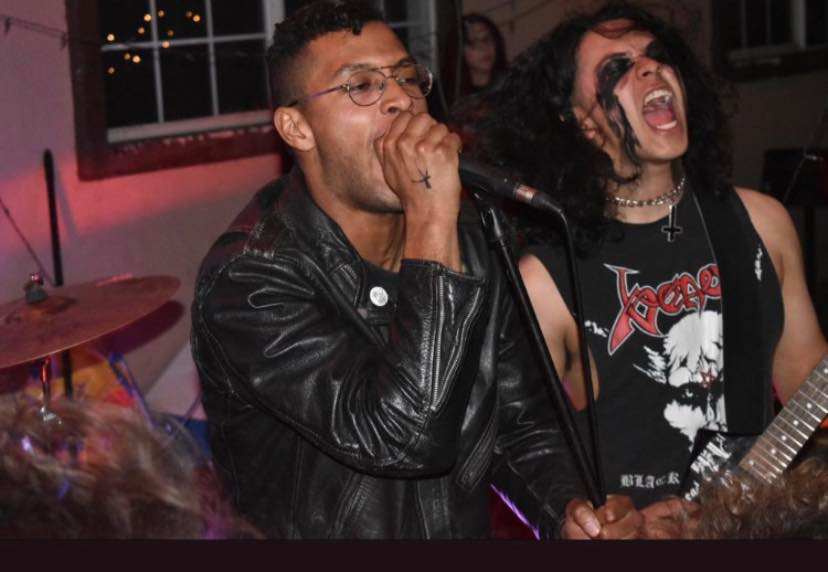 Tell us a few things about the New Underground Metal Scene in Riverside, California USA (Bands, Fanzines, Webzines, Metal Clubs etc.)
There's a thriving scene over here in Riverside, and all throughout the Inland Empire. Plenty of bands within the metal and punk spectrum that jam together practically every weekend (pre-covid). Some of the bands that we really dig from around here would be Fantasy Lane, Powerthrone, Witchaven, Deep Cavity, Parasite, Deathspell, and Nightmare Visions. There's too much to list!
Do you know anything about the Hellenic Metal Scene?
Bands like Zemial, Necromantia, and Varathron have been some of my favorites for years! The Hellenic scene is full of really amazing bands. There's just nothing else that sounds like it, really.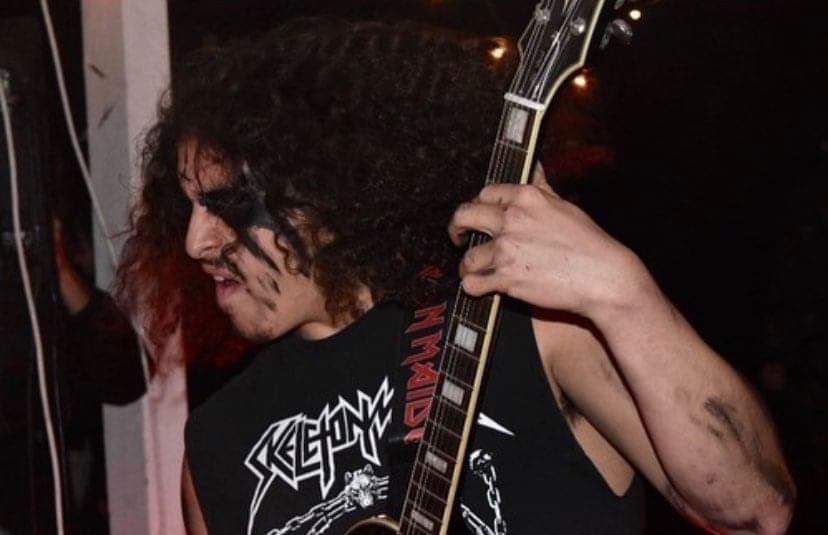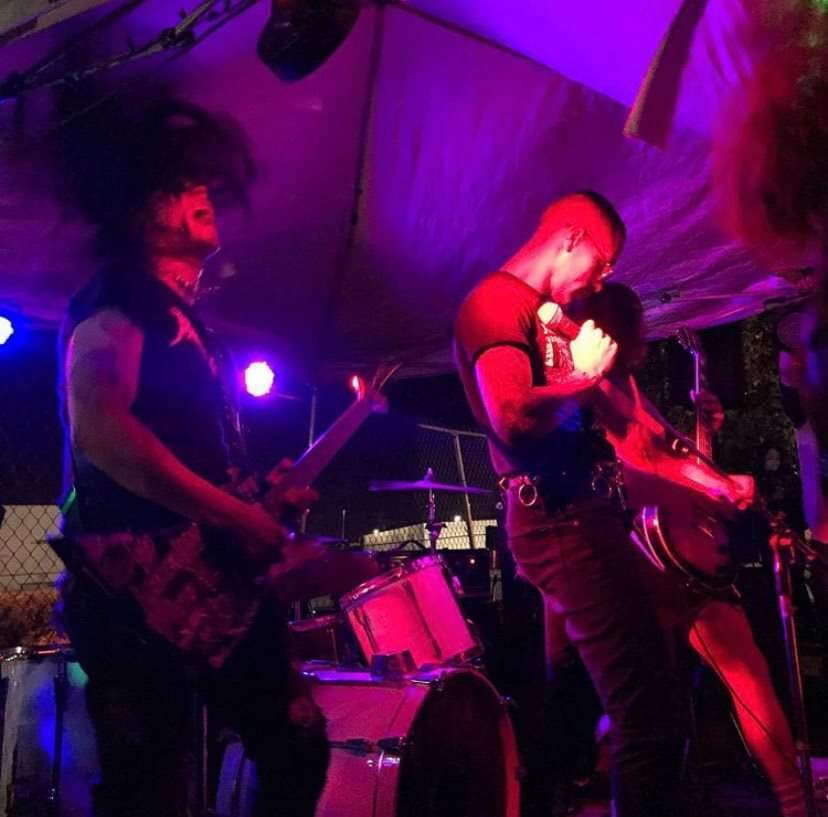 What are your future plans?
Gonna keep on jamming and working on getting more music released. We do plan on touring once the world gets back to normal, if it ever does. Hopefully we can play out there one day!
Thank you very much for your time & Keep up the good work! The closure is yours
Thank you for the interview and thanks to everyone who took the time to read it! We're Mechanist. Bestial fucking punks.
By Steve the Filthy Dog.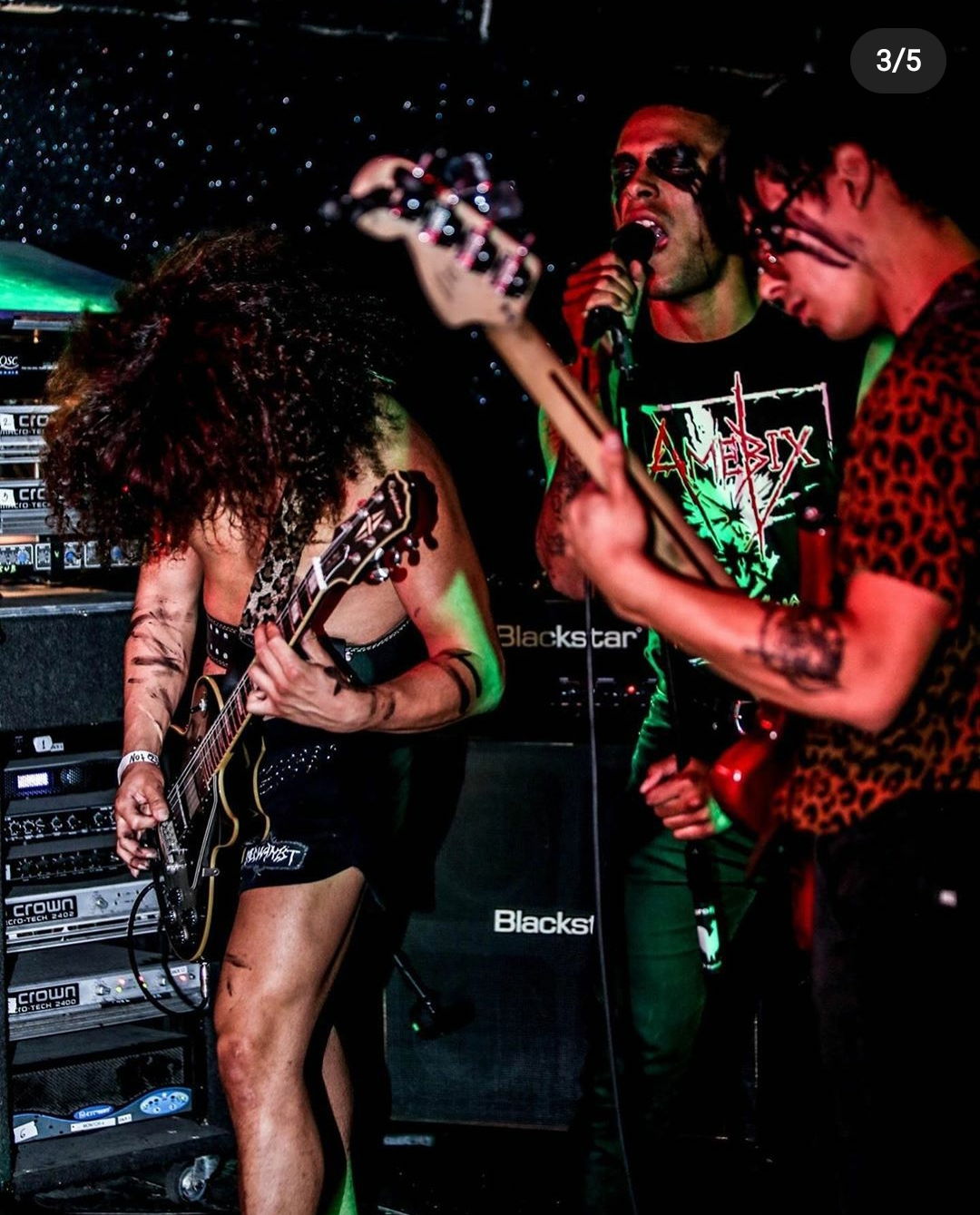 MECHANIST CONTACT:
https://www.facebook.com/Mechanist.BestialPunk/?ref=page_internal
https://www.instagram.com/mechanist.bestialpunk/