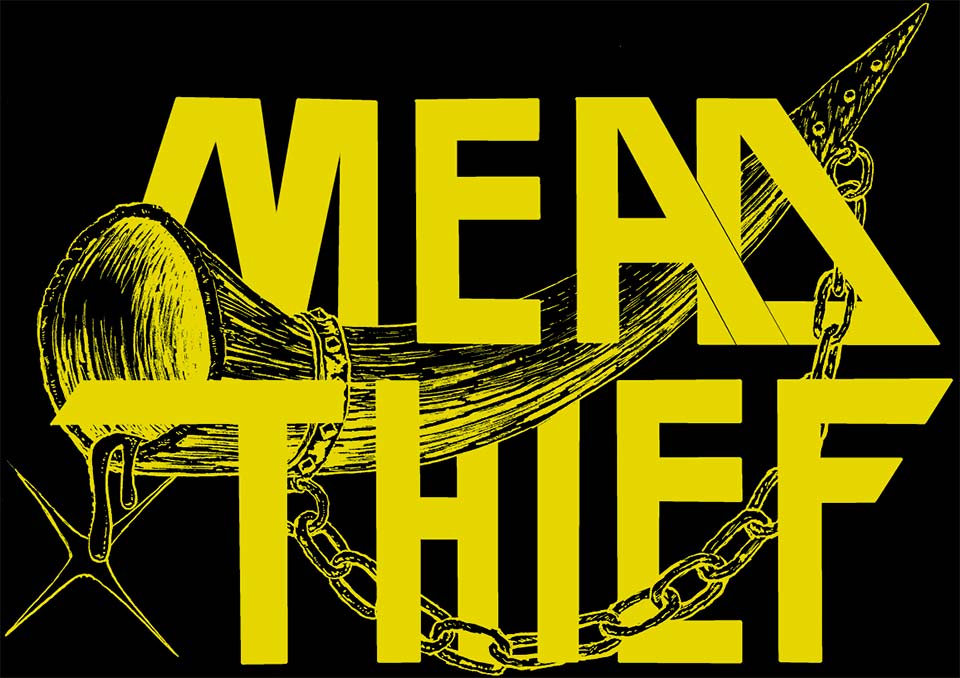 !!!US DOOM HEAVY METAL!!!
Welcome to the FILTHY DOGS OF METAL Webzine.
1. Tell us a few things about MEAD THIEF (Members, Starting Year etc).
Thanks for having me. I started Mead Thief in 2019 as the sole musician and songwriter.
2. You have recently released your album ''Mead Thief''. What is the feedback from your audience as well as from the press?
So far it has been very positive, which is great for a debut album. I've heard people say that it sounds uplifting, which may sound strange for a heavy doom metal album but I think I know what they mean. There's a good range of lyrical themes and musical moods, and I've heard it can take you on a journey when listened to from beginning to end. It is good to hear that because that's exactly what I intended. Singing also seem more uncommon these days, so that part of the music has been well received.
3. Label or DIY and why?
It rarely hurts to have support from other people in the music industry, but I prefer working on my own terms as much as possible. Rotten Shape and Dawn Rider were kind enough to put Mead Thief out on tape which has gone very well, and with their help more people have heard, and will hear, Mead Thief. So it's ideal for me to write and record on my own, but having support from a label once I'm done has been very helpful.
4. Do you prefer Vinyl, Tape, CD or Digital Format and why is that?
I enjoy all physical formats equally overall, as they have their own pros and cons. Lately I've been liking cassettes more, because when they are taken care of I think they can be the best of both the vinyl and CD worlds. Seeing the tape spin through the little window is also very amusing for me to see for some reason.
5. Your music style is Heavy Metal. Which are your main influences (Favourite Artists / Bands etc.)
I am a huge fan of Black Sabbath, particularly the albums they recorded between 1980 and 1990 such as Heaven and Hell, Seventh Star, and Headless Cross. Aside from that, the main influences for Mead Thief's style could be narrowed down to Manilla Road, Pagan Altar, Warning (U.K.), Pentagram, Bathory, Iron Maiden, and Rainbow, to name a few.
6. Which things, do you think, a Band should sacrifice in order to succeed? Have you ever sacrificed anything in your life for a better future of your Band?
Every band needs to be willing to sacrifice their free time in order to practice their instruments. If you don't ever spend time practicing or writing songs, you will never learn the skills you need to write what is in your heart. That means spending a lot of time alone trying to make progress every day, so you can write the songs you want to hear. You can't always hang out with friends or watch movies when you know you have to practice guitar for a certain amount of time. I had to do a lot of that when I decided to play heavy metal, and later start Mead Thief.
7. Describe your ideal live show as a performance Band. Have you already experienced that?
I've always wanted to play an outdoor show deep within the Rocky Mountains. I haven't done it yet but that would be an incredible experience.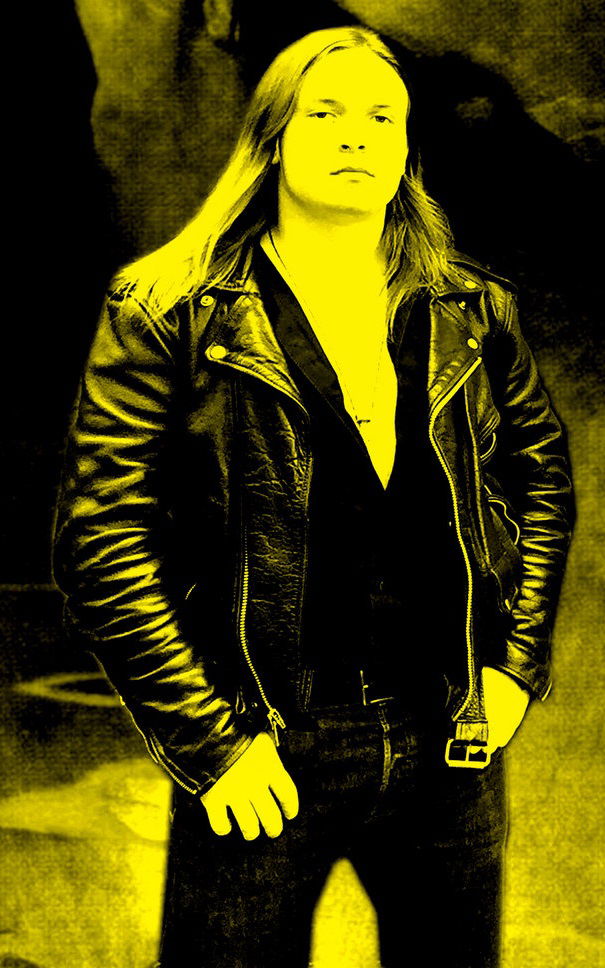 8. Which attributes, do you think, that a new Heavy Metal Band should have in order to gain identity and be unique?
I think there are so many micro-sub-genres in heavy metal now that it can be difficult to write great music that stands on its own. There are a lot of bands who all sound the same because they want to be more "extreme" than another band, and the music suffers. Then you have other bands who go the opposite way and focus too hard on copying their heroes, and lose their identity that way. So for true heavy metal bands today, I think it is important to remember that heavy metal is not a thing of the past, but it is alive today, and there is more classic metal to be made. Be creative and try to write songs and lyrics that come from you, not your record collection.
9. Do you believe that Bandcamp and other Digital Platforms help the new Metal Bands? Which, do you think, is the ideal way for a Band to promote its work?
I think different digital platforms attract different types of fans. The fans I've gotten from Bandcamp like to buy physical albums, or even just download the full album, which is what I prefer. But Youtube can be good as well for grabbing people's attention quickly by sharing a single song. Streaming services seem to attract more casual fans, which can be good or bad in the long run. But the ideal way for a band to promote itself is the way that offers the band the most control over the listening experience.
10. Tell us a few things about the New Underground Metal Scene in Denver, Colorado USA (Bands, Fanzines, Webzines, Metal Clubs etc.)
I'm unusual in the Denver metal scene, since there are a lot more stoner metal and death metal bands here. The true heavy metal scene in Colorado mostly revolves around touring bands and cover bands, but I'm hoping that will change in the next few years. My favorite venue lately has been a place called Herman's Hideaway, and most of the best heavy metal shows I've seen have been there. Outside of heavy metal though, Blood Incantation, Spectral Voice, Space In Time, and Dreadnought are all great bands in Colorado's wider metal scene.
11. Do you know anything about the Hellenic Metal Scene?
I know Greece is a great place for metal music, hopefully Mead Thief will be lucky enough to visit someday soon.
12. What are your future plans?
Right now I am working on promoting Mead Thief's debut album as much as I can, and getting people excited about it. I have a live band ready to play gigs as soon as that becomes possible again, so I'm looking forward to bringing Mead Thief onstage. I'm also writing songs for the next album, which should come out in 2021.
13. Thank you very much for your time & Keep up the good work! The closure is yours.
Thank you FILTHY DOGS OF METAL! It has been a pleasure. Mead Thief's debut album can be found at meadthief.bandcamp.com, or at store.cave-evil.com.
By Steve the Filthy Dog.
MEAD THIEF CONTACT:
https://meadthief.bandcamp.com/