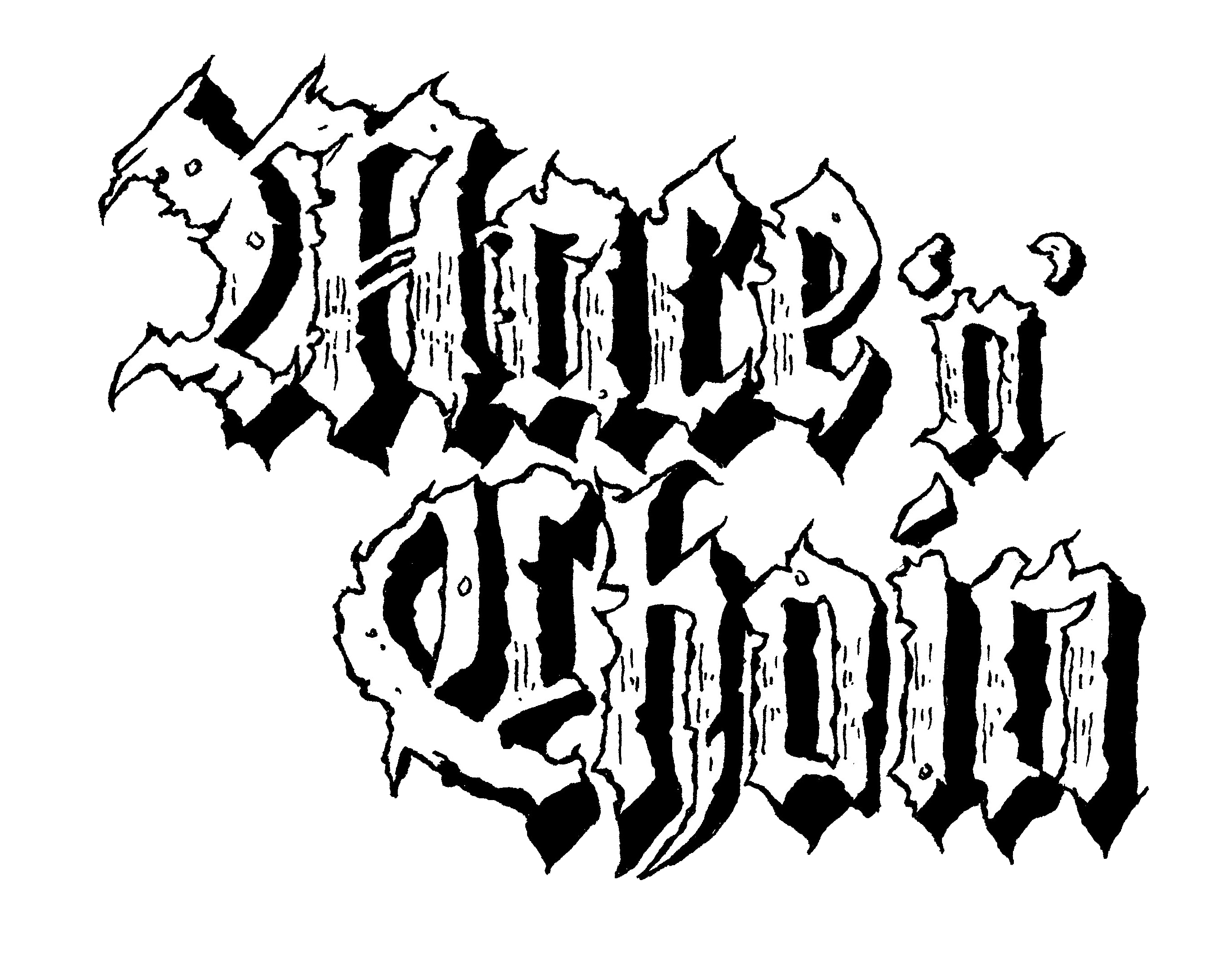 !!!HEAVY METAL FROM NORTHERN SWEDEN!!!
We had a conversation with David Nilsson. Enjoy!
Welcome to the FILTHY DOGS OF METAL Webzine.
Tell us a few things about MACE 'N' CHAIN (Members, Starting Year etc).
I started this project a couple of weeks before new years eve 2020 when we were having a forced break with my other band, Feral, due to pandemic lockdown. Due to various reasons we could not meet any more to rehearse, and of course there were no live shows either. I get very restless when not creating, and needed to find some way of creativity during this time. So I decided to try my best at some classic heavy metal, which is the genre I first got really into when I was a kid, and handle all the instruments myself. I've had some help from a couple of great guitarists though with the guitar solos: Jacob Björnfot from KVAEN, Matte Marklund from Vintersorg and Markus Lindahl from Feral.

You have recently released your demo ''Upon the Anvil Formed''. What is the feedback from your audience as well as from the press?
It has been crazy! It has actually delayed me answering this interview since there were so many orders for the demo so fast. I only printed 66 copies of the cassette, but they sold out in just a week. Which I am very proud of. People are still buying it digitally as well and ordering t-shirts from my bandcamp page. I never expected a response like this! What little press I have received has been overwhelmingly good as well, but it is very hard reaching out to the press as a new band.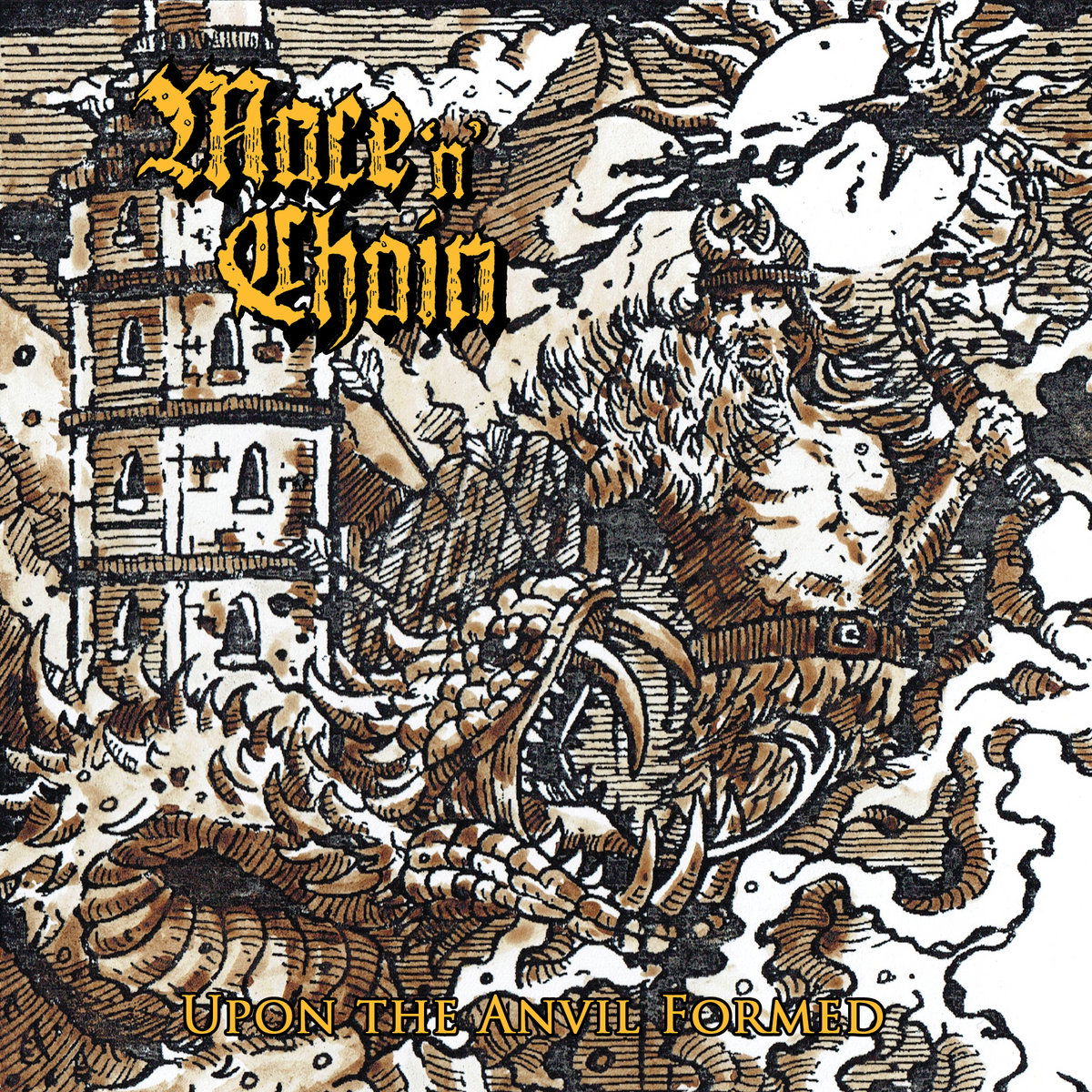 Label or DIY and why?
I chose to do this DIY because I think that is the right way to do it as a new band, as well as the only way I know. If you show that you can get interest stirring around your band by yourself more labels in also be willing to work with you in the future. Everyone knows it's cooler to release a proper demo than calling your home recorded demo "an EP" to make it sound more fancy anyway.

Do you prefer Vinyl, Tape, CD or Digital Format and why is that?
Oh, I am most definitely a vinyl guy! I do not stream music, do however purchase downloads to listen to while at work since I can't carry a record player or a bag of vinyl records along with me. I think it is the ritual of listening to that format that does it for me, it takes a little bit of preparation and some activity throughout listening that makes it a very active experience. I also want to actually own a product and always want to listen to full album, never playlists. So it is simply a perfect format for me.

Your music style is Heavy Metal. Which are your main influences (Favourite Artists / Bands etc.)
The main influence on Mace 'n' Chain is definitely Virgin Steele, but also bands like early Manowar and early Savatage. All these bands had incredible song writers as well as musicians.
Which things, do you think, a Band should sacrifice in order to succeed? Have you ever sacrificed anything in your life for a better future of your Band?
It all depends on what your goals are for your band. No one should give more than what they are willing to, but I think there is a lot of people out there who gladly SAY that they are willing to give ANYTHING to succeed. I sure has hell wouldn't be willing to loose my family for example. With that said, I think no amount of success comes to anyone by chance, all of the metal bands you see that have "made it" has worked hard as hell to get where they are. I remember being offered my first European tour when I had just secured my first job, in the middle of the financial crisis of 2008, and I told my job immediately that if they did not give me leave to go on the tour I would quit then and there.

Describe your ideal live show as a performance Band. Have you already experienced that?
I have no plans of performing live with Mace 'n' Chain at the moment, but I love performing at smaller indoor festivals. The atmosphere is great at the small gatherings that still gather a lot of people from around Europe/the world.

Which attributes, do you think, that a new Heavy Metal Band should have in order to gain identity and be unique?
It is a hard thing being unique in a genre that is as nostalgic as heavy metal. I guess you should always be prepared to take influences from where ever you may find them, don't just listen to old heavy metal bands and try to copy what they did. Most of those guys were inspired by bands like Deep Purple or Black Sabbath, and not the other heavy metal bands around them. Listen to the older stuff as well. But if you, like me, can be inspired by listening to old German thrash metal or 90-ties Swedish death metal that is great as well.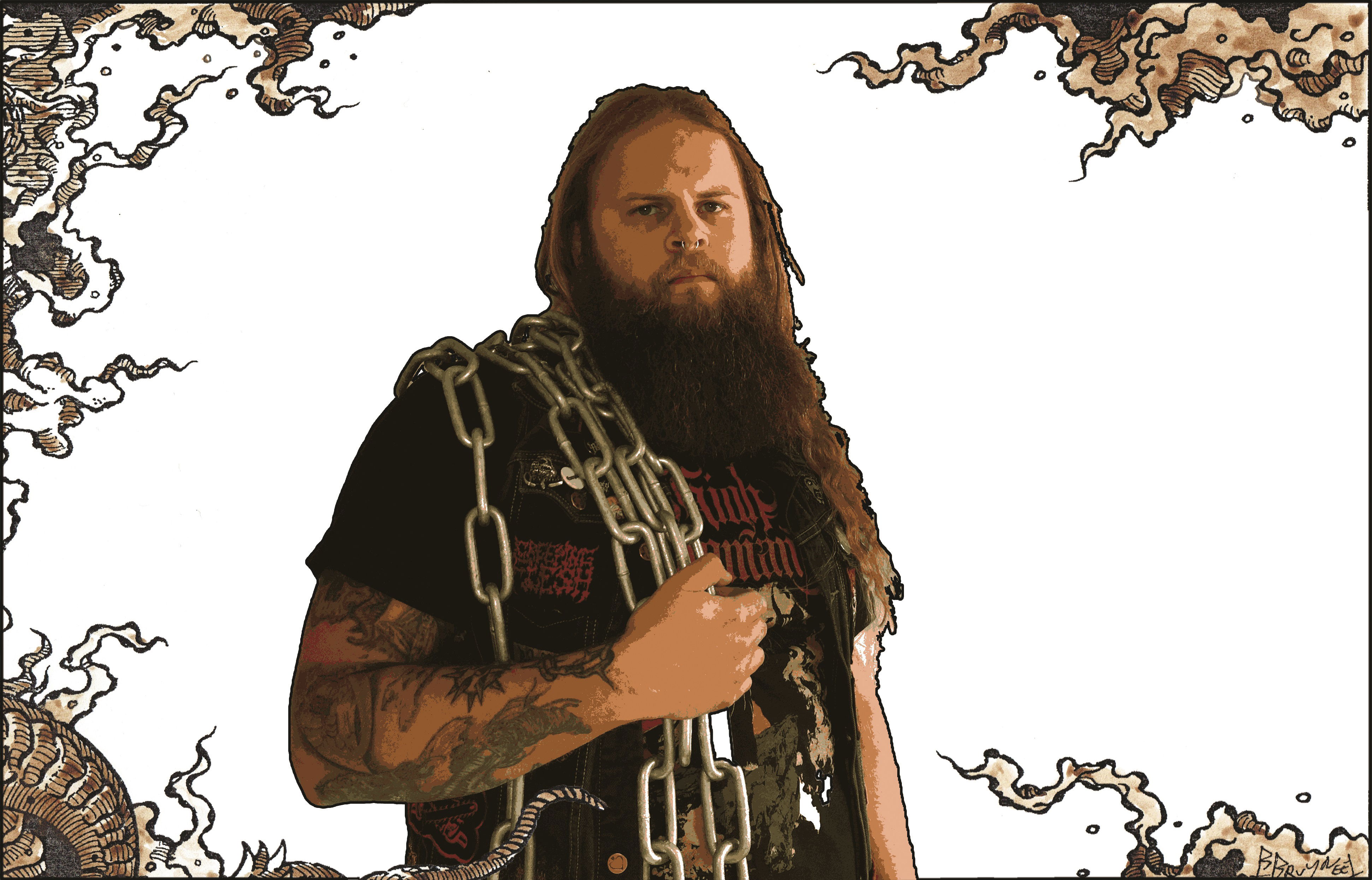 Do you believe that Digital Platforms help the new Heavy Metal Bands? Which, do you think, is the ideal way for a Band to promote its work?
Yeah for sure, I had never been able to reach out like I did if it weren't for Bandcamp for example. I am not a huge fan of the pure streaming platforms though, is it really be reasonable to have access to (basically) ALL the music in the world for 10 dollars a month? I don't think it is sustainable in the long run. But if you see it like a pure promotion tool it is of course very effective. Bandcamp is more fair in that way, where you pay for the right to download/stream each release for a reasonable price. A healthy mix of the Bandcamp model and physical media is ideal in my mind.

Tell us a few things about the New Underground Metal Scene in Sweden (Bands, Fanzines, Webzines, Metal Clubs etc.)
I've been a fan of heavy metal all my life, but I cannot say that I've been involved in the scene in any other way than as a fan during this time. The band Armory from Gothenburg has been putting out cool stuff since their beginning as well as Ambush, but I don't think they are news to anyone familiar with the scene. Or shouldn't be at least! As for clubs, both "The Abyss" in Gothenburg and my personal favourite "Club Deströyer" in Sundsvall put on some really cool shows.

Do you know anything about the Hellenic Metal Scene?
Not very much I am afraid, I'm sure there is a lot of gold there for me to discover! I am however a huge fan of the band "Doomocracy" since their debut album came out, and very much looking forward to their upcoming album! The album "1821" by Marauder I also enjoyed a lot back when it came out, very powerful vocals!

What are your future plans?
I am currently working on finishing up my debut album! The response from the demo has been incredible so far, so the time sure seems right to put out a full length release. It will feature eight tracks, of which six are already recorded. Of course there will be some time spent on mixing and such before it sees the light of day.

Thank you very much for your time & Keep up the good work! The closure is yours.
Thank you so much for the interview, and a huge thanks to those who have supported me by purchasing my music and shirts so far!
By Steve the Filthy Dog.
MACE 'N' CHAIN CONTACT:
https://www.facebook.com/macenchain
https://macenchain.bandcamp.com/releases