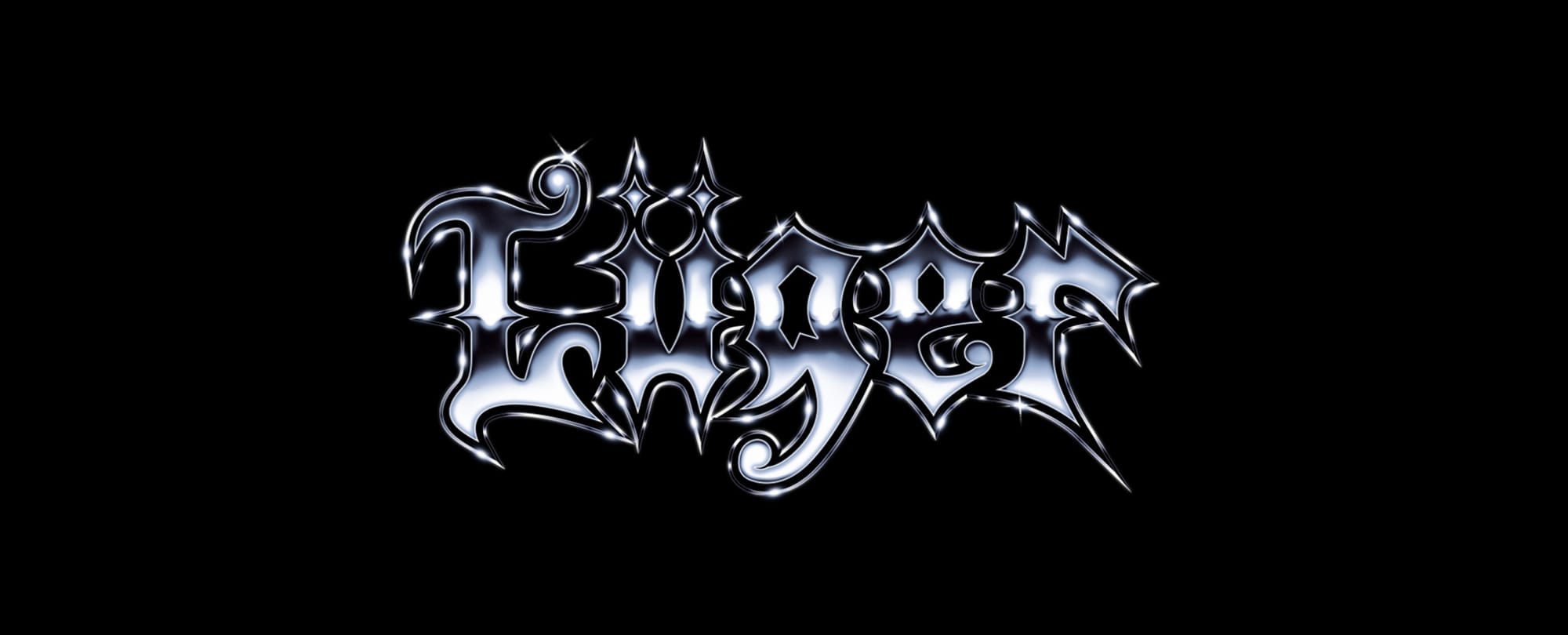 !!!SAVAGE HEAVY METAL FROM CANADA!!!
We had a conversation with Jim and Frank.Enjoy!
Welcome to the FILTHY DOGS OF METAL Webzine.
Tell us a few things about LUGER (Members, Starting Year etc).
Thanks for having us!
Jim: Lüger starts in late 2013. Hugo (drums) and myself were in a garage/surf-punk band at the time called Jimmy Target & The Triggers. We both had an interest in heavy music and after talking about it a few times, we decided we should form an Heavy metal band. The line up changed a couple of times in the early days… Different bassists being the only major change.
Simon Beausoleil, a pal of mine (also a member of Jimmy Target) used to play bass in Lüger. He's the one who played on The Haunted Demo. We also wrote Lust Paradise and Beneath The Red Sun together. Lüger currently is myself on guitar and vocals, Max on lead guitar, Frank on bass & Hugo on drums. This lineup has been together since late 2015.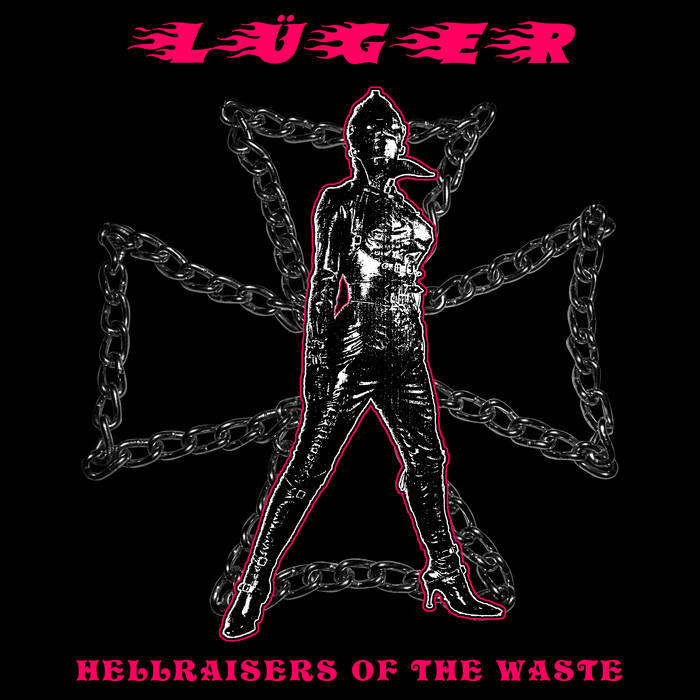 In 2018 you have released your album ''Hellraisers of the Waste''. Have you prepared anything new since then?
Jim: Yes! We have a new E.P coming out on July 27th, it's called ''Cosmic Horrör'' and it's a 22 minutes savage Heavy Metal space trip. Think of Deep Purple/Hawkwind mixed with Motörhead/Venom with of course the Lüger special touch. It's an interesting blend and we're really proud of this one.
Label or DIY and why?
Jim: Both has their benefits. I mean we're in the D.I.Y minding since the beginning and it's great, you have to go that way at first in my opinion, especially in the metal industry of today. I learned a lot about the music business, promoting, recording and visual art through the years which is awesome but you know, it's a lot of work and it cost a lot money to, so for the next one we're really looking for a good label and just focusing on music and art.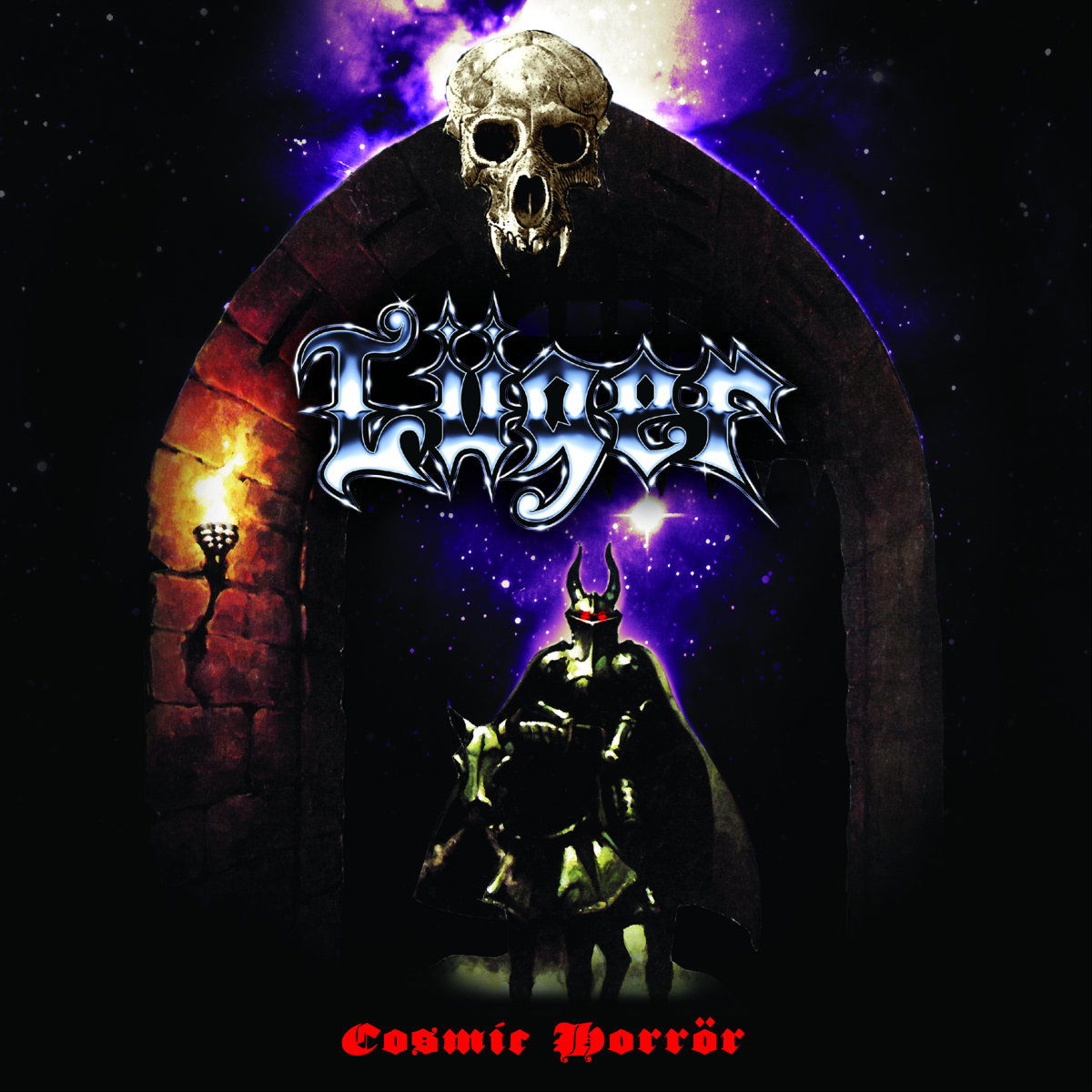 Do you prefer Vinyl, Tape, CD or Digital Format and why is that?
Jim: Every physical releases are good in my opinion. I prefer to hold the product in my hands while i'm listening to the music, watch the cover, read the credits etc..than to just listen to it on my laptop. Like a book you know, i find it more immersive that way.
Your music style is Heavy Metal. Which are your main influences (Favourite Artists / Bands etc.)
Jim: I got a lot of influences besides Heavy Metal like early punk, surf, space rock, western/horror soundtracks etc… But the Lüger main influences in terms of Metal these days are Motörhead, Sabbath (every eras), Pentagram, Trouble, Judas Priest, Venom and Razor i'd say.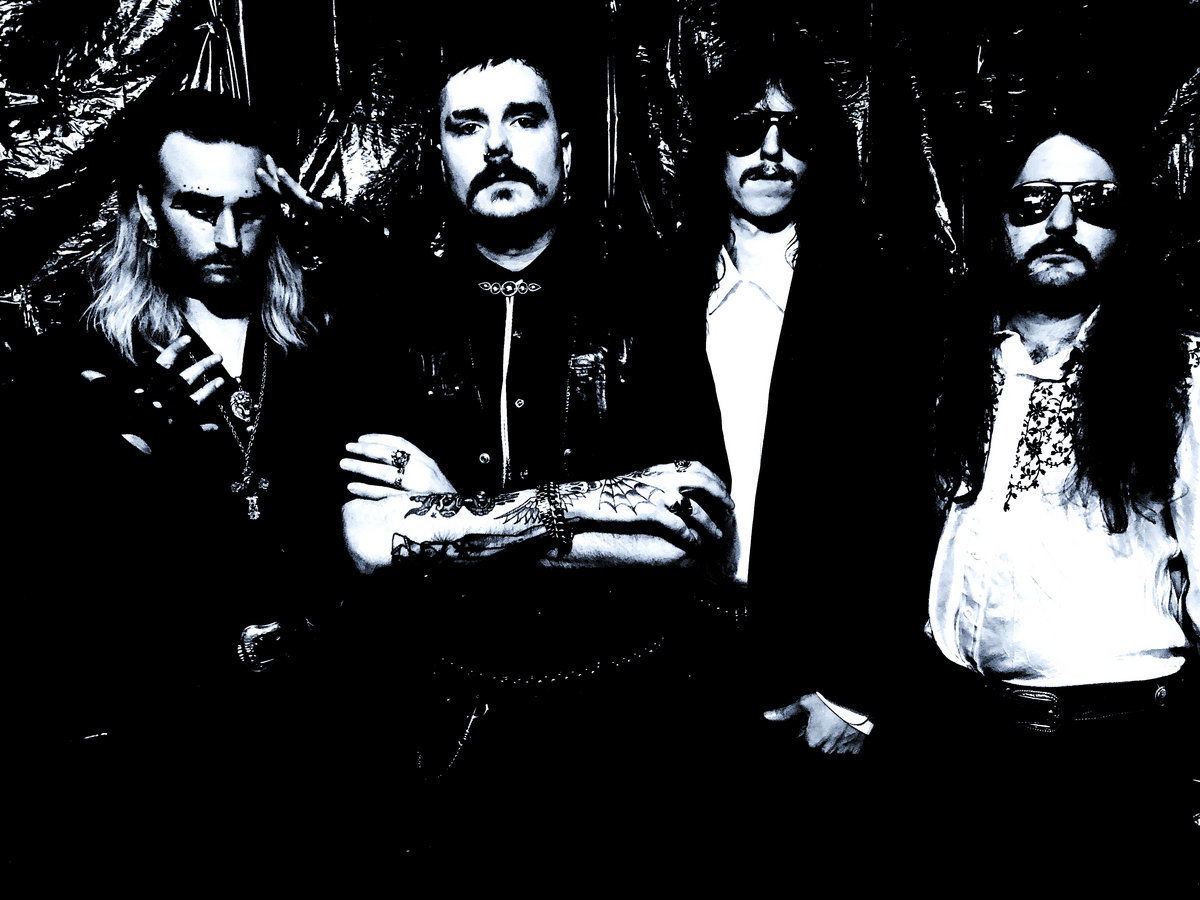 Which things, do you think, a Band should sacrifice in order to succeed?
Frank: Depends on what your measure of success is, what your goals are. We are the product of the choices we make along our career path, small things add up and define who we are as band (and of course where we end up, too). I think the hardest thing to do (and that applies to pretty much any relationship) is having to draw the line when individual friendships come in conflict with band goals.
Have you ever sacrificed anything in your life for a better future of your Band?
Jim: Speaking for myself, i think it is more a question of perseverance than sacrifice because music and art are my main purposes in life anyway so i'll do it until i'm not able to do it anymore. If there's any sacrifice to make in the future i'll choose music, no question haha. If you do it for the good reasons you'll probably be reward someday.
Describe your ideal live show as a performance Band. Have you already experienced that?
Frank: A few highlights come to mind - hometown shows being the most fun, that's for sure. Being in a familiar venue and having our friends in the crowd is always great. Out of town shows are always a bit of a pain logistics-wise, the trade-off being the opportunity to meet other people and play with other bands, which often lead to future friendships and collaborations.
Jim: The Hellraisers Of the Waste album release back in 2018 was for me the definition of a ideal live show. Full house in a venue that we all love, a good vibe, we were tight and wild as fuck and people were crazy. Et Voilà!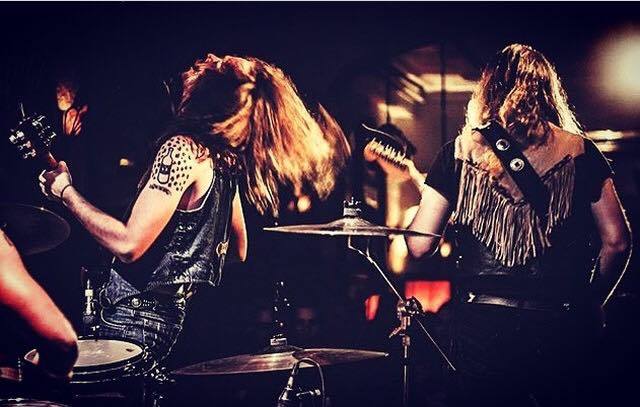 Which attributes, do you think, that a new Heavy Metal Band should have in order to gain identity and be unique?
Frank: I think authenticity and uniqueness is something we all possess. Letting it shine, either through a stage character or your natural self, that's the hard part. Not "hard" in the sense that it's a difficult thing to do (it's certainly not something you can force out anyway) but that it took me a long time to build the confidence to show my true self.
Do you believe that Bandcamp and other Digital Platforms help the new Metal Bands? Which, do you think, is the ideal way for a Band to promote its work?
Frank: Bandcamp has always been the most helpful as far as I know. The platform they provide is great. Selling both music and merch from the same storefront is a clear advantage (something you can't do anywhere else except by having your own website).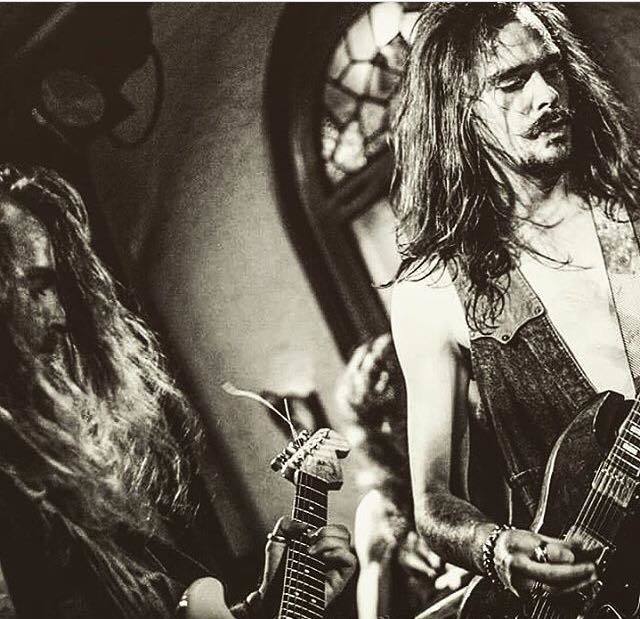 Tell us a few things about the New Underground Metal Scene in Canada (Bands, Fanzines, Webzines, Metal Clubs etc.)
Frank: Coop Katacombes (here in Montreal) closed its doors on Dec 31st 2019, that was a bummer. There are still some venues that welcome heavy music but again, all live shows have been put on hold since the pandemic hit. I can't say as far as new bands, we've been around a while and I kind of feel out of the game a bit (or maybe I need another cup of coffee). I think the DIY basement/loft/house show scene is going to blossom as confinement measures get more permissive, which in turn will lead to new bands becoming visible and active. I feel times are tough for everyone but I also think it'll bring the best out of us (the scene, I mean).
Do you know anything about the Hellenic Metal Scene?
Frank: No.
Jim: It's Greek and it's Black Metal. It's all i know about it haha. I like Raw BM, i would probably dig that!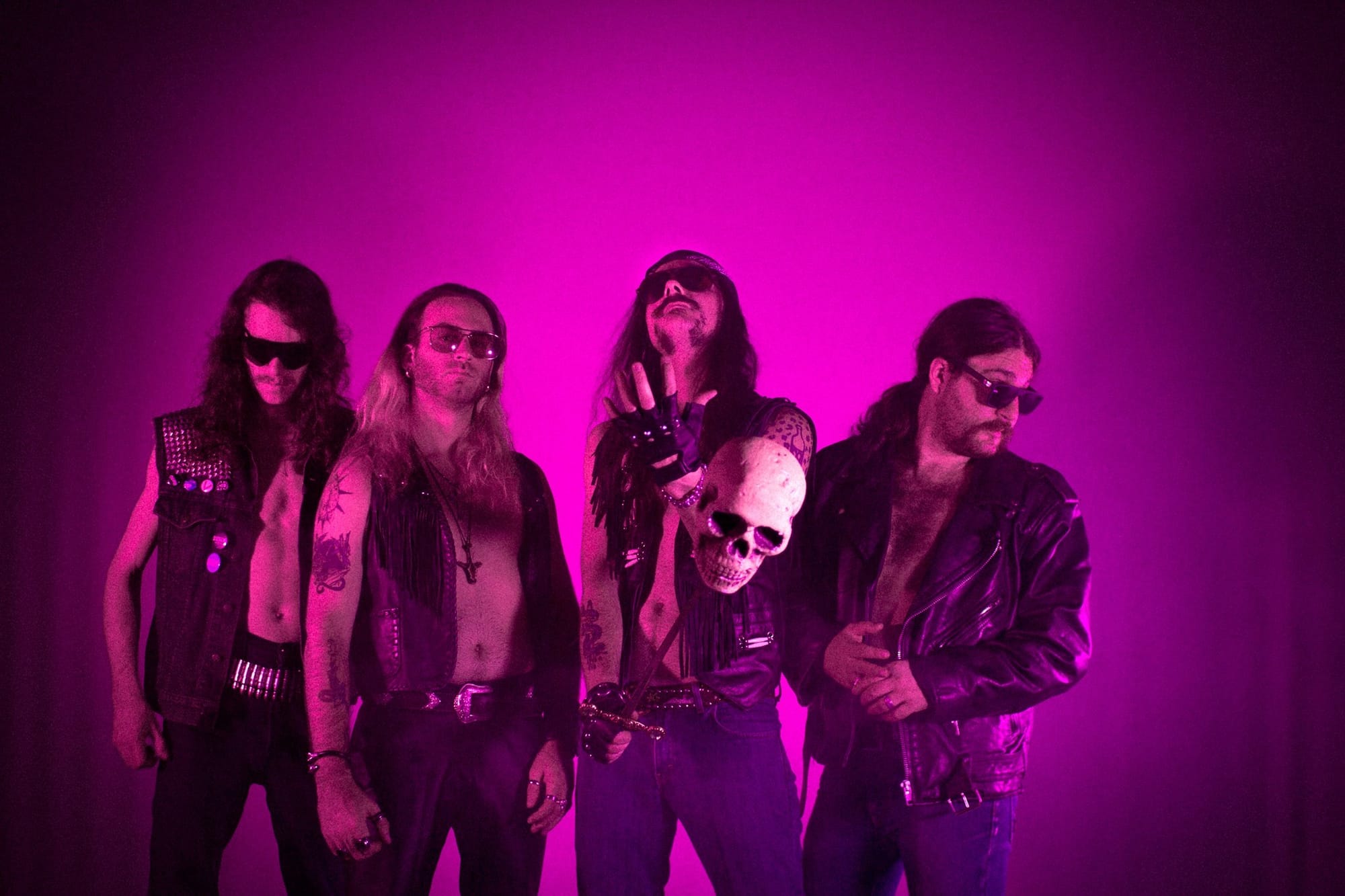 What are your future plans?
Jim: Due to the covid-19 situation we're in, all the gigs are still cancelled so we take advantage of this situation to work on our second full length. It's a good thing in a way but we really miss doing shows…We also got a video on it's way.
Thank you very much for your time & Keep up the good work! The closure is yours.
Jim: Go check us out at lugerband.bandcamp.com! We have a new E.P coming out on vinyl and tape (Rapid Fire Records).
Thanks again for having us.Stay real! All hail Heavy Metal!
By Steve the Filthy Dog.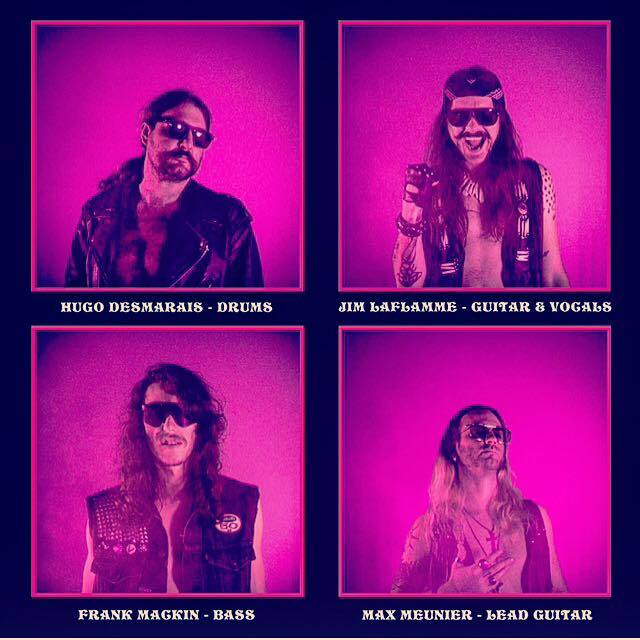 LUGER CONTACT:
https://lugerband.bandcamp.com/