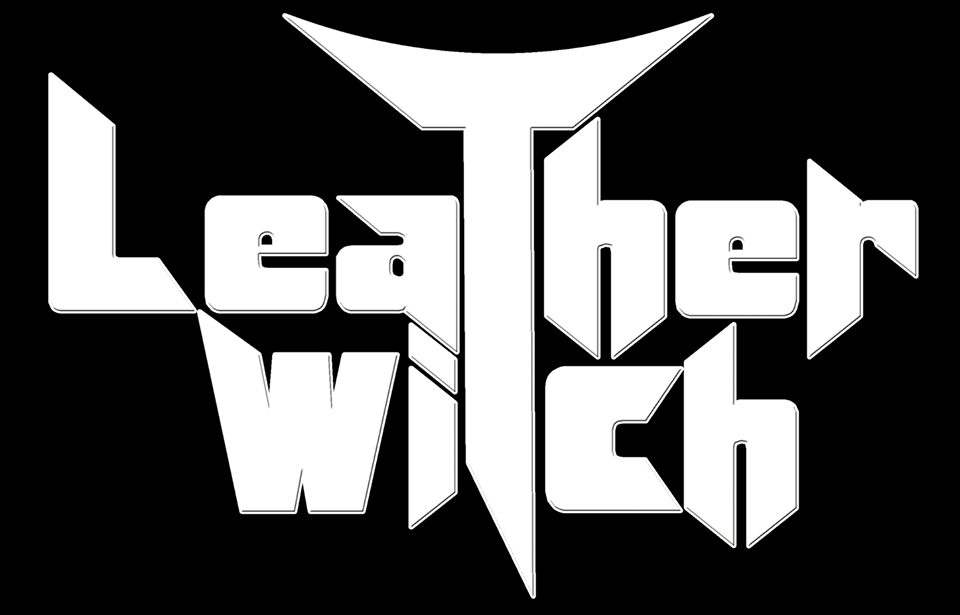 !!!HEAVY METAL FROM COLOMBIA!!!
Welcome to the FILTHY DOGS OF METAL Webzine.
Tell us a few things about LEATHER WITCH (Members, Starting Year etc).
Hi Stavros, thank your for promoting our band on your webzine. Leather Witch is a female fronted young project that began by 2017 as an intention to remind the roots and perform NWOBHM. Currently our line up is: Tania "Soulstorm" on vocals, José Uribe on rhythm guitars, Juan "Chamo" Hurtado on drums, Pablo Meza on lead guitars and our new bassist´s name is soon to be revealed.
You have recently released your new album ''Leather Witch''. What is the feedback from your audience as well as from the press?
The response and feedback of our debut record has been mindblowing, we are very happy about it and overly exited about what the future holds for the band. Several media and radio stations from all over the globe have kept in touch with us offering reviews, broadcasting and interviews. We´ve been contacted from The US, Australia, Greece, Argentina, Chile among others. However, this was not supposed to be a total surprise for us as we aimed to get some recognition when we decided to work alongside with Fredrik Folkare (Unleashed) as a producer, the guy did a great job and I guess that at certain level, that placed Leather Witch on the map somehow. It´s also remarkable to state that our friends and the ones who have been supporting us since the very beginning have made this possible as well.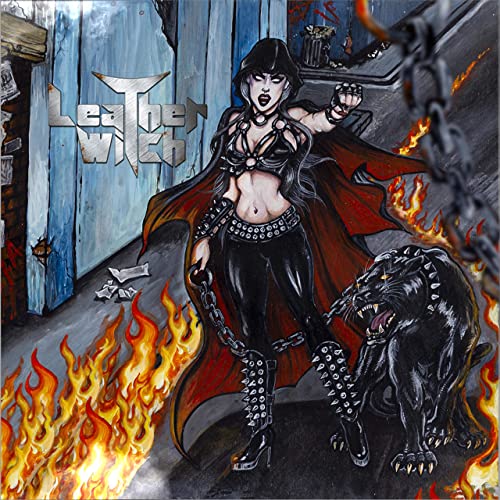 Label or DIY and why?
That´s quite an interesting question, been signed by a label could be something positive for the band as long as there´s a good deal for both parts; it´s vital to build partnership with someone who understands how the business works to invest, run promotion and broadcasting duties while the band keeps focusing on making music and preparing all what it takes to offer a great stage experience.
Do you prefer Vinyl, Tape, CD or Digital Format and why is that?
Every format is oriented to certain targets, you know; collectors are keen on buying music in physical format and they constitute a market nitch that keeps the business and labels alive but if the band aims to get real promotion and broadcasting, it is key to adapt to the changes the music industry has been through and take part of all this digital thing. Our album is available in all the platforms and that´s certainly been the most effective way for people to get to know about us.
Your music style is Heavy Metal. Which are your main influences (Favourite Artists / Bands etc.)
As said above, we are a NWOBHM band and part of our influences are Accept, Motorhead, Iron Maiden, Metal Church, Judas Priest among others.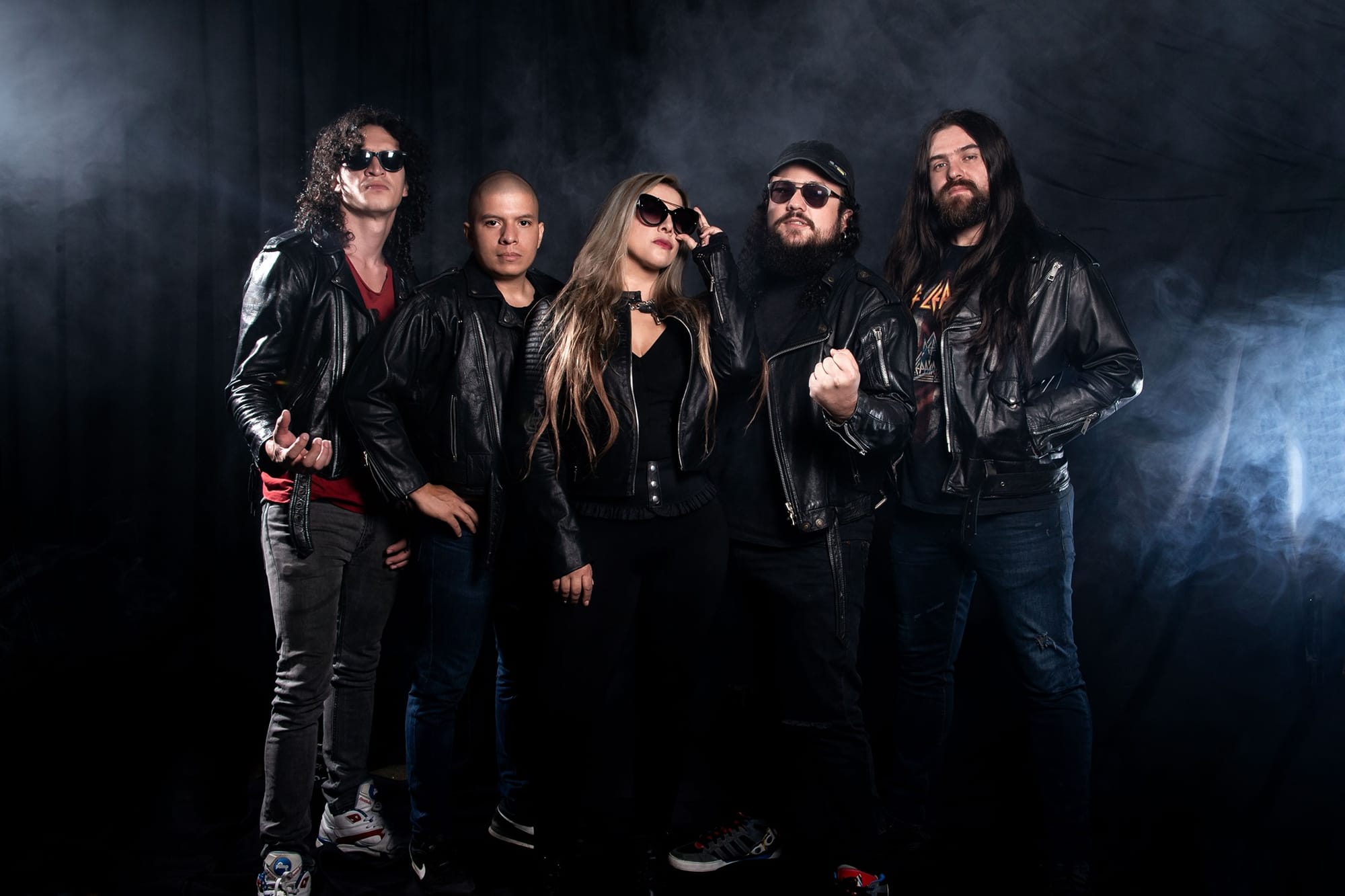 Which things, do you think, a Band should sacrifice in order to succeed?
Well, I wouldn´t say "sacrifice" is an accurate word to depict the efford a band does with a view to succeeding, when you are devoted, passionate, disciplined and hard working and when you have a clear picture of where you intend to head over, the whole thing just comes up, you know, it´s just a matter of time and perseverance. I don´t believe I have sacrificed a thing, on the contrary, music and being part of bands have been some of the most incredible and unforgettable experiences I´ve had.
Have you ever sacrificed anything in your life for a better future of your Band?
Not exactly. Music has actually endured my character and has led me to make my hopes higher. Besides I don´t play music for a living but for staying grounded and sane. I have a degree in languages and I work as a college professor.
Describe your ideal live show as a performance Band. Have you already experienced that?
My ideal live show is that one where the audience is having a great time and feeling connceted with the band through our music. Fans are the most important for us as artists and entertainers. Good logistics and stage, state-of-the-art equipment and proper sound engineering make that experience better!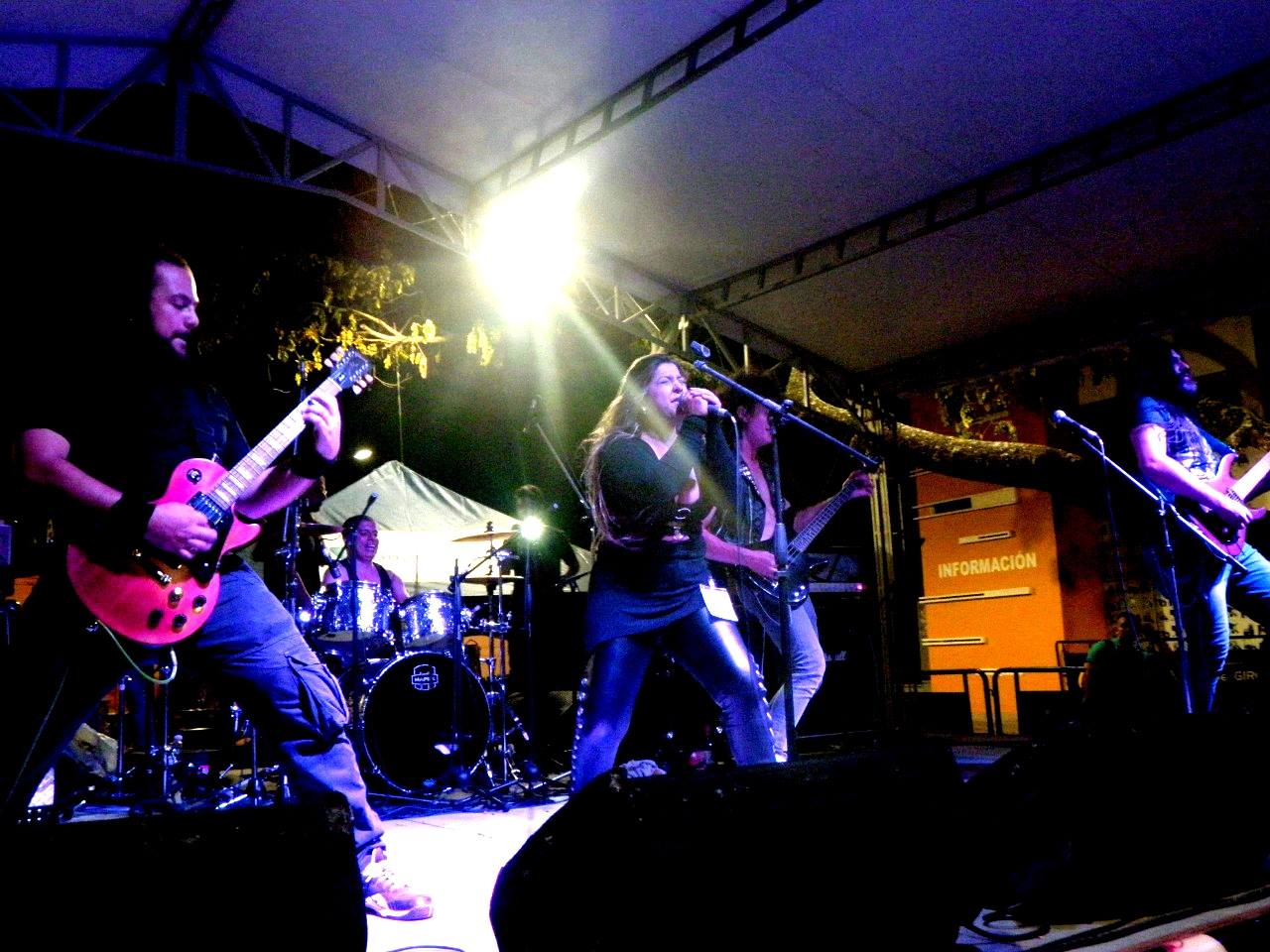 Which attributes, do you think, that a new Heavy Metal Band should have in order to gain identity and be unique?
Maybe the biggest challenge is to find your own sound, to figure out that thing that makes you stand out among the others, even when you perform an old genre and you may think is all done and there´s nothing else to innovate. The audience also realize when the band members are on the same wavelenth and get along well with each other.
Do you believe that Bandcamp and other Digital Platforms help the new Heavy Metal Bands? Which, do you think, is the ideal way for a Band to promote its work?
Well, they´re certainly means that can be wisely seized by bands to broadcast our music. The deal is that there is no deal haha as we bands don´t get any profit or the incomes are minimum when it comes to money. Digital platforms represent the ultimate via to show our art and we just have to be part of it if we intend to be known.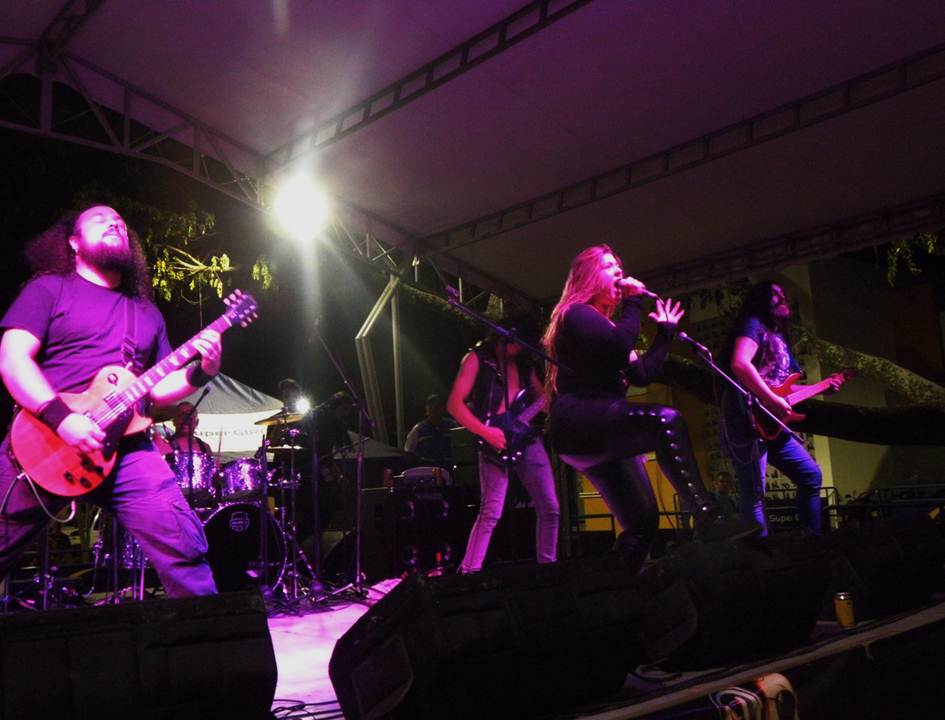 Tell us a few things about the New Underground Metal Scene in Colombia (Bands, Fanzines, Webzines, Metal Clubs etc.)
Colombia has definitely littered so many underground bands especially when it comes to death metal and extreme genres, you can hear about bands like Masacre, Internal Suffering, Underthreat, The Scum, Goretrade and Neurosis among many others, the all are top of the range bands and are worth putting an eye on… or an ear! xThere´re also Webzines and radio statations that support underground music, you can look up Golpea en la Radio, Maldito Metal Colombiano, Oráculo Magazine, Rock Sound-Sonido extremo, etc.
Do you know anything about the Hellenic Metal Scene?
Certainly, Greece has given the world of metal music incredible bands, maybe the most famous is Rotting Christ (I saw them live last year in my city) but there are also outstanding acts like Varathron, Necromantia, Septic Flesh and Firewind, I´d love to know more bands from Greece, I´m very open to suggestions!
What are your future plans?
Leather Witch plans to keep promoting our album, in fact we are soon to roll a new videoclip to promote the third single of our record. We are also closing a deal with Steel Shark, a label from France that is very interested in printing vinyls for special distribution in Europe, can´t wait to see that come true!
Thank you very much for your time & Keep up the good work! The closure is yours.
Thank you Stavros for this space on your webzine and I would like to invite you all to visit our social networks on facebook and instagram as well as our YouTube channel where you can listen to the whole record with an incredible sound and also see our most recent videos on:
►YouTube: https://www.youtube.com/watch?v=HsIQ8r-tMJU&t=328s
►Spotify: https://open.spotify.com/album/1HEuuQQUOGgIyReDYCBX9W…
►Deezer: http://www.deezer.com/album/147355362
Follow us on our social networks
►Facebook: https://www.facebook.com/LeatherWitchBand
►IG: https://www.instagram.com/leatherwitchband
►Youtube: https://www.youtube.com/channel/UCd2cXRI3C4MBPCJTLnyqxfg
By Steve the Filthy Dog.