!!!HEAVY/DOOM METAL FROM THE USA!!!
We had a conversation with Chris Latta (Vocals). Enjoy!
Welcome to the FILTHY DOGS OF METAL Webzine.
Tell us a few things about LAVABORNE (Members, Starting Year etc).
Lavaborne was formed early 2017 by me, lead singer Chris Latta, and guitarist Brandon Signorino. The two of us released a demo that fall which led to our other guys (bassist Brandon Davis, guitarist Freddie Rodriguez, and drummer Max Barber) jumping on as well as our first set of shows. After playing out locally and finetuning our set for a couple more years, we started work on our debut album that just released earlier this month.

You have recently released your album ''Black Winged Gods''. What is the feedback from your audience as well as from the press?
It's been terrific so far! We've gotten some great reviews and our listeners seem to be really enjoying it. A lot of folks have remarked on how unique it sounds and I've had several people tell me they constantly have the songs stuck in their head, which are the best compliments I could get as a songwriter. It's a fun record to listen to and we're very proud of how it turned out. It's definitely the biggest record that any of us have been a part of.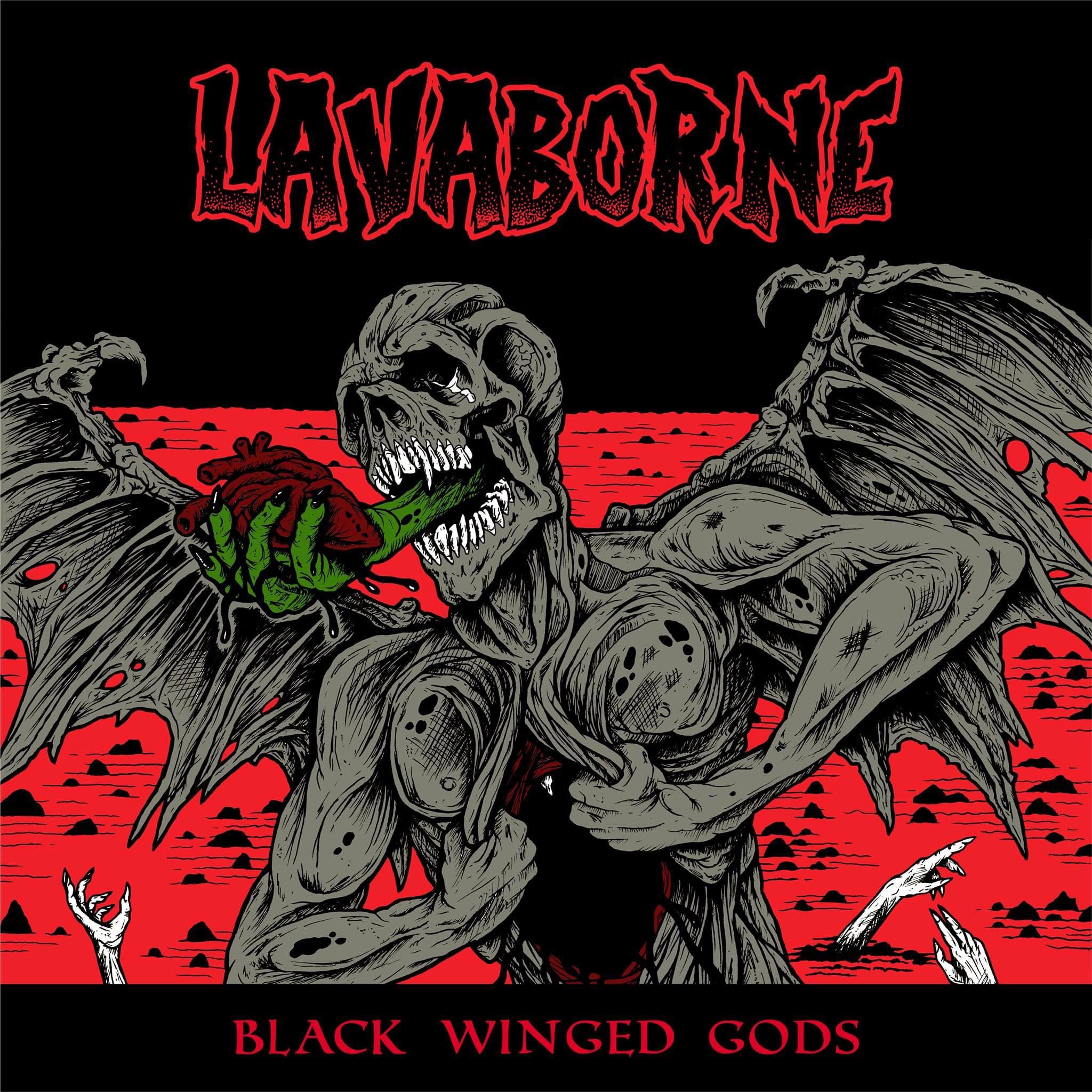 Label or DIY and why?
We released the album through Wise Blood Records and as much as we were prepared to go the DIY route for everything, Black Winged Gods would not have been this successful without their involvement. It's always great to have another person outside the band to brainstorm ideas and release strategies with; their label head Sean really looked out for us and went above and beyond on several occasions with his feedback and promotion. I'll never discourage the DIY route, but it's been great to have this platform and work with a local label who prioritizes the artist's interests. It also helps that we have some great labelmates like Mother of Graves, Vexing Hex, and Graveripper.
Do you prefer Vinyl, Tape, CD or Digital Format and why is that?
I think every format has its merits. Vinyl and tape have been more recent formats for me, but they've been the most fun to collect. For some reason, buying vinyl really gives me a rush that no other format does, might be my brain tricking me with the higher prices but there is something about a good LP package. Of course, I do most of my actual listening through digital streaming and I think CDs may be the most reliable format overall, especially with the pressing delays that have been happening lately.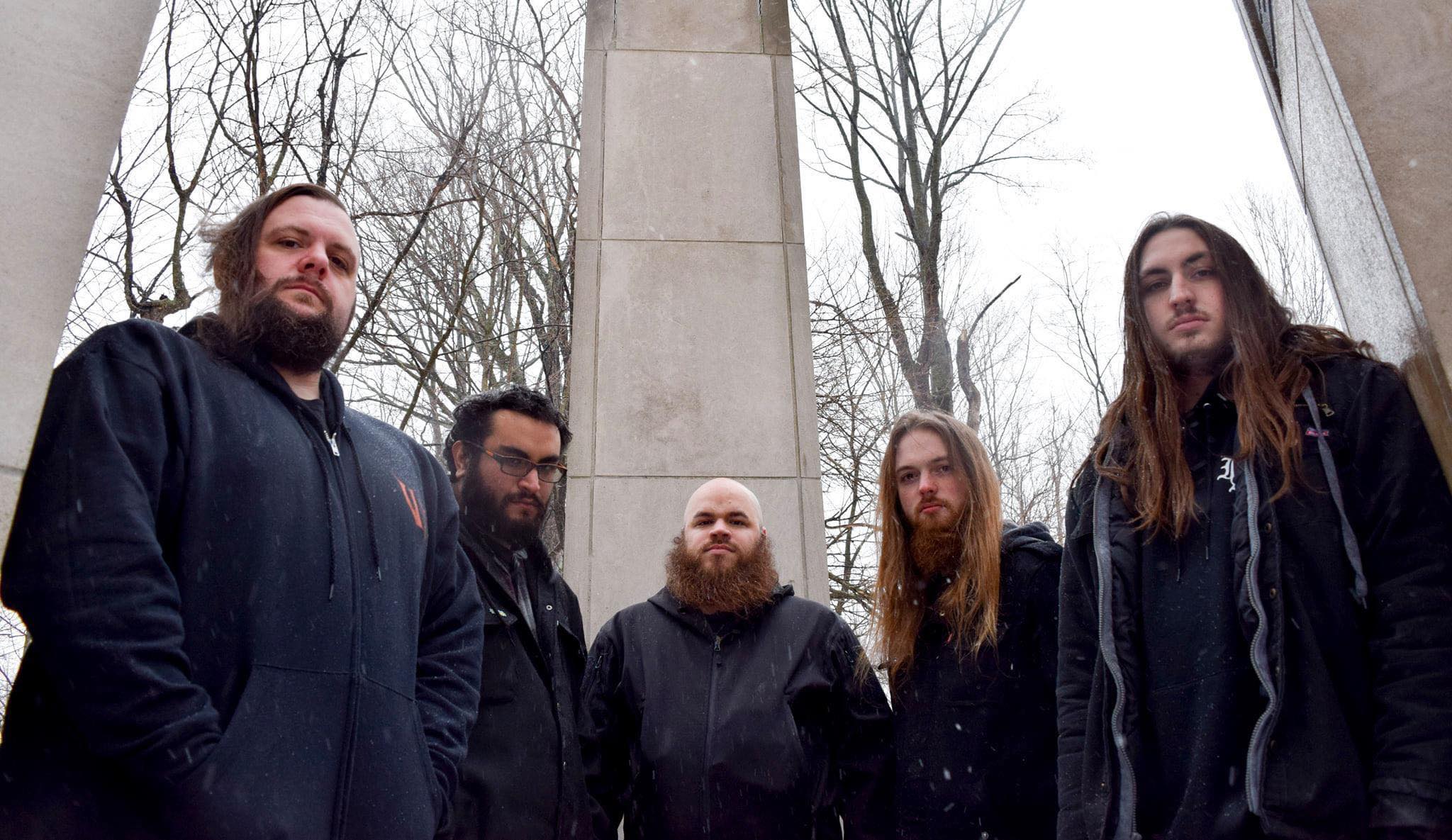 Your music style is Heavy/Doom Metal. Which are your main influences (Favourite Artists / Bands etc.)
Our core influences include old school groups like Judas Priest, Iron Maiden, Candlemass, Mercyful Fate/King Diamond, Savatage, and the Black Sabbath albums with Dio and Tony Martin on vocals. We also get a lot of inspiration from newer bands like Khemmis, Crypt Sermon, Visigoth, and Atlantean Kodex.
Which things, do you think, a Band should sacrifice in order to succeed? Have you ever sacrificed anything in your life for a better future of your Band?
Time is the biggest sacrifice of all. You certainly must factor time spent in writing, rehearsing, recording, and gigging when you're getting a band off the ground and things like work and family must be considered when it comes to more elaborate ventures like touring. Sometimes you must also sacrifice potential relationships within and outside the band if people's priorities are no longer compatible.It certainly took a lot of time and patience to get Black Winged Gods to come out as strong as it is, but we've fortunately not had to make any serious sacrifices so far. We've all been on the same page as far as what we expect from the band and since none of us have any kids, we only have our jobs, pets, and significant others to consider. We're looking forward to seeing how far this project goes but we want to keep it fun and fulfilling.
Describe your ideal live show as a performance Band. Have you already experienced that?
We've had some terrific shows so far on a local level. The release show we just had a couple weeks ago to celebrate the album turned out incredibly well. The bands all fit together very well, and we had a whole lot of friends and family turn out for it. With our first set of out of state shows coming up and plans to expand even further next year, we're very excited to see how some unfamiliar faces take to us.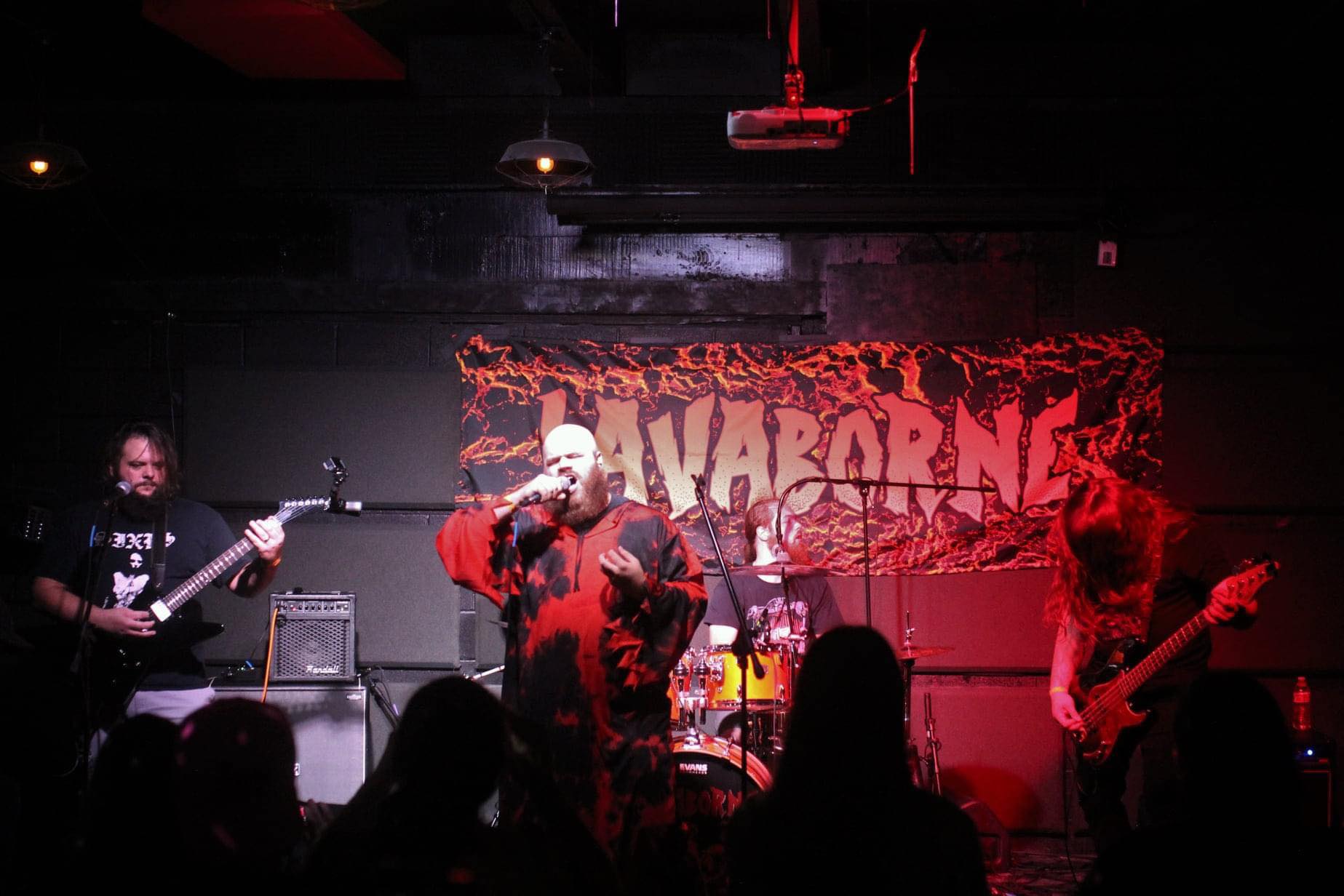 Which attributes, do you think, that a new Heavy Metal Band should have in order to gain identity and be unique?
Memorable songwriting is always the highest priority, but I think it's important to have a trait that makes you stand out from your peers. Not necessarily a gimmick but some sort of quirk that you can use to sum up your band in a single phrase. The elevator pitch, if you will. I think Unto Others/Idle Hands is really good about that; whether you like the band or not, there's just something about combining Judas Priest-style heavy metal with Sisters of Mercy-style goth rock that inherently catches one's interest. When it comes to Lavaborne, we like to call ourselves "power-doom" since we combine the guitar harmonies and fast drumming of power metal with the deeper vocals and dark riffs of doom. It's important to have something that gets people talking but the real key is having strong songs that encourage them to stick around.
Do you believe that Digital Platforms help the new Heavy Metal Bands? Which, do you think, is the ideal way for a Band to promote its work?
Digital platforms are incredibly important, if not outright essential, for bands these days. I think cooperation plays the biggest part in any band's success. In addition to sites like Bandcamp fostering places for artistic development, metal sites like this one and ethical channel curators provide great exposure. It's always a plus to get in touch with other bands that you genuinely enjoy and respect.Hustle culture is exhausting, and social media will be the death of us all, but there's nothing like making a genuine connection with somebody. The music world is a crowded place but there's room for everybody in it. Nobody exists in a vacuum.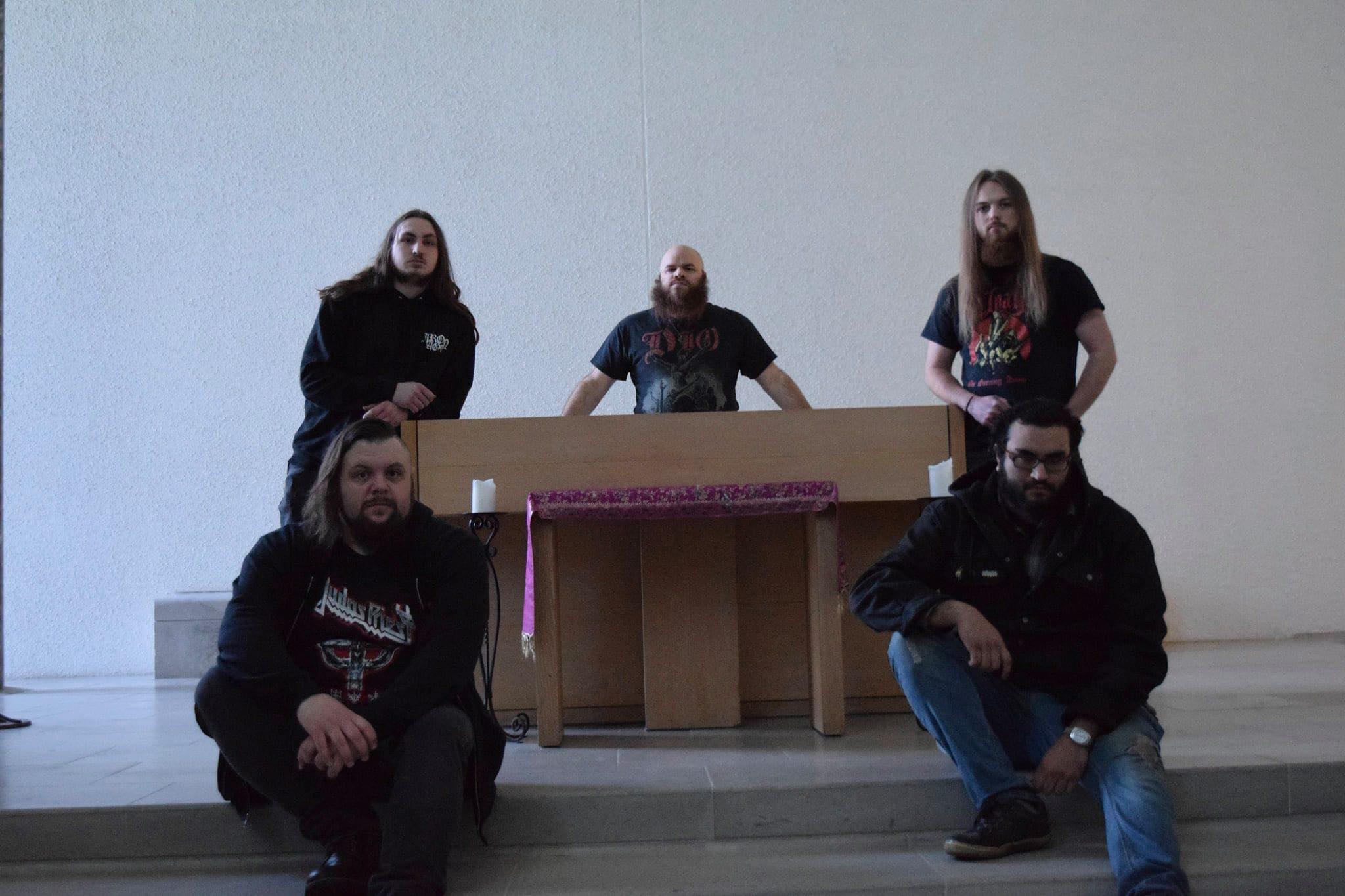 Tell us a few things about the New Underground Metal Scene in Indianapolis, Indiana, USA (Bands, Fanzines, Webzines, Metal Clubs etc.)
I always tell people that the Indiana metal scene has had more going on than it's given credit for. We have a strong history of top notch doom and death metal bands with a recent upswing of more straight up metal bands like ourselves, Throne of Iron, and Cursed Blade among others popping up. We've also got some great clubs like Black Circle and State Street serving as the underground's lifeline and with our label Wise Blood being based here in Indy, it's been very helpful to have a local guy overseeing our release.

Do you know anything about the Hellenic Metal Scene?
I could stand to go a little deeper into Hellenic Metal, but there's a lot that I've enjoyed from what I've experienced so far. Hellenic black metal has come to be my favorite variant of the genre with bands like Varathron, Rotting Christ, and Necromantia. I also like the more epic metal side with bands like Battleroar and Dexter Ward as well as the more stoner doom side with groups like Acid Mammoth and Bus. Our guitar work also has some influence from Gus G and his work with Firewind. I also appreciate the enthusiasm that I've already seen from fans in the Hellenic scene for the genre. I actually studied abroad for a month back in college and it's a big dream of mine to get back out there someday.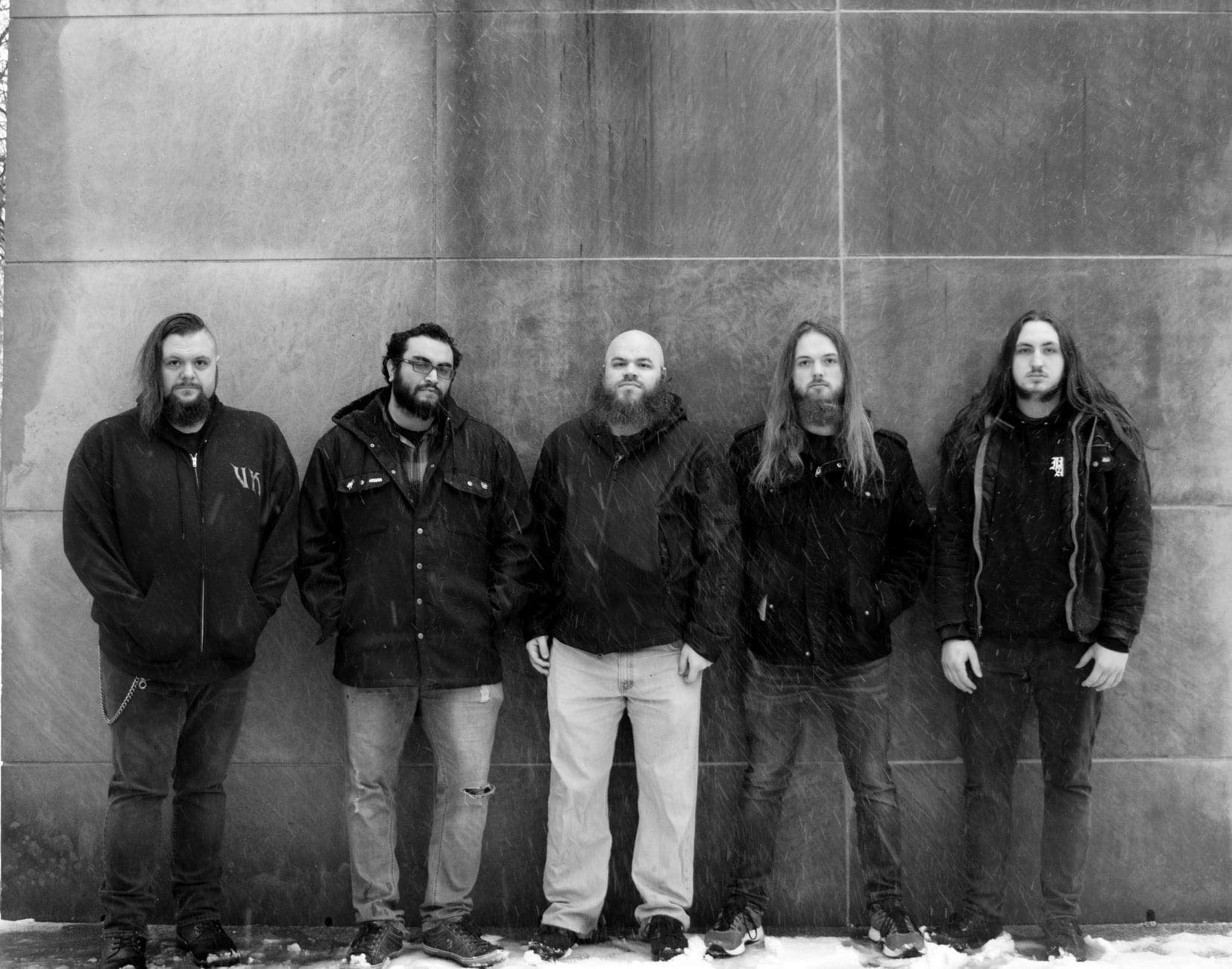 What are your future plans?
Our biggest goals for the next year are gigging wherever we can and starting the process of writing and recording our second album.
Thank you very much for your time & Keep up the good work! The closure is yours.
Thanks to you and the other sites that have covered us so far as well as everybody that has taken the time to check us out. Our album Black Winged Gods is available on Bandcamp and the other major streaming services. We've also got pages on Facebook, Instagram, and Twitter if you want to follow us for band updates and the other silly stuff we like posting. We're exceedingly grateful for the success we've had so far, and the future looks bright!
By Steve the Filthy Dog.
LAVABORNE CONTACT:
https://www.facebook.com/Lavaborne/
https://www.instagram.com/Lavaborne/
https://lavaborne.bandcamp.com/
https://lavaborne.myportfolio.com/
https://www.deezer.com/us/artist/146750482
https://music.amazon.com/artists/B09H931QDX/lavaborne