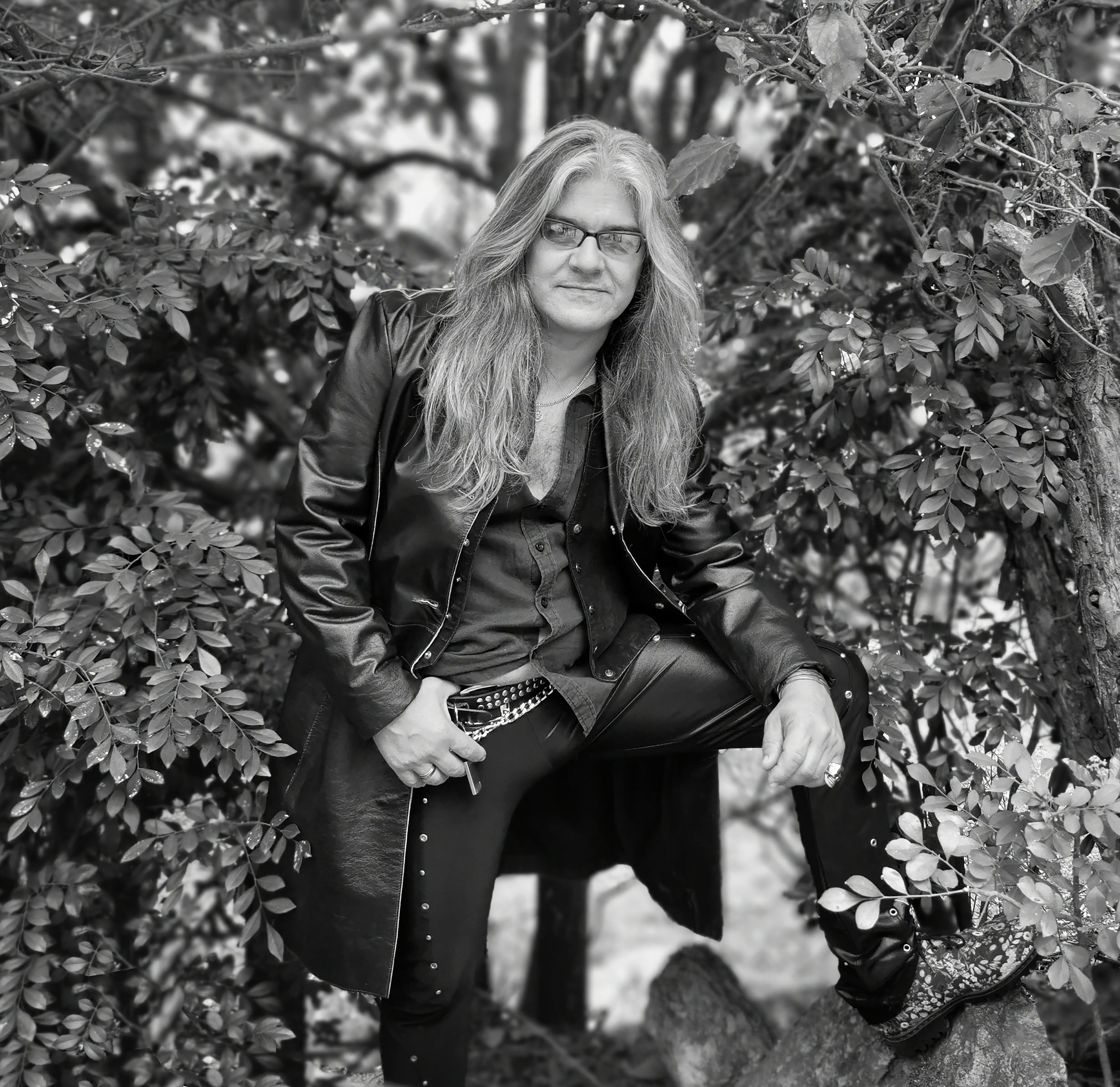 !!!LEGENDARY BRAZILIAN HEAVY METAL!!!
We had a conversation with Alex "Bomber" Abreu Valle (Vocals). Enjoy!
WELCOME TO THE FILTHY DOGS OF METAL Webzine.
The history of KALABOUCO started back in 1985. Which are your memories from these days and which were your main influences back then?
In the beginning all the bands that started to appear played heavy rock. We wanted to make rock with distortion and there wasn't this multiplication of styles that followed from the second half of the 80's and especially in the 90's. Kalabouço was created in 1985 by Cláudio Costa Val (bass) and me (vocals). We were joined by drummer Dudu Campos, who would later become part of the renowned progressive rock band Sagrado Coração da Terra and head of the percussion section of the Minas Gerais Symphony Orchestra, Brazil. Dudu invited guitarists Hereu Andrade and Maurício Atalla (MOG Records). Before, I passed through the band Overdose right at the beginning, where I was responsible for the pyrotechnic effects of the shows, which is where my nickname "Bomber" comes from. Those were the first years of heavy rock in Brazil, heavily influenced by Rock in Rio 1 in 1984 and by the NWOBHM. Previously, still in the late 70's I had my first contact with the heavy sound through the bands Deep Purple and Black Sabbath. It was an impact that shook my mind and the seed of heavy rock became part of my blood. I believe this happened to that entire generation. In the beginning of the 80's we started to have access to imported records and to meet some bands that came mainly from North America and Europe. Some imported magazines also began to circulate in Brazil, such as Circus. Rock in Rio 1 opened the door for an even greater entry of this material as well as boosting the emergence of fanzines through which we had access to information about bands from abroad and, soon after, what began to appear across the country.
At that time, access to instruments and equipment such as pedals and amplifiers was very restricted. Very few people had any equipment and several bands shared the use of the generally precarious instruments. In that year of 1985, a cousin had the position of president of a bank and I went with the "face and courage" to ask him for a loan for the acquisition of equipment. The bank didn't sponsor bands, but I got out of there with an interest-free loan, through which we bought two guitars, two best-brand amplifiers available, Boss distortion pedals, an excellent quality microphone, and a microphone stand. I think we were perhaps the first Metal band in Brazil to receive an incentive from a financial institution. Our drummer and bassist already had their equipment that had been gifted by their parents and was of very good quality for the time.
I still have the microphone, one of these instruments purchased with the loan. The remainder was sold after the band suspension of activities so that the remainder of the loan could be paid. My brother, guitarist Ernesto Abreu Valle, who was part of the band's second lineup and is with us on our return, still has an amplifier and a guitar that are similar to the ones we had, which he bought by collecting some money got from different sources. This guitar was used at various times by the band.
It is worth mentioning that this guitar, a Golden GL 101 from 1985, has the DiMarzio pickup on the bridge that had belonged to Claudio David, used for the recording of the first record of the band Overdose, the Split album Século XX, shared with the band Sepultura. Now, on our return, Ernesto used this guitar to record one of the bases and the solo of the song "Slave of Fate", one of the band's old compositions from 1986, which in Portuguese had the title "Escravo do Destino". This is one of the songs recorded for MOG Records compilations with the Kalabouço participation.
Back to musical influences, at the beginning of Kalabouço our biggest musical references were Iron Maiden and Judas Priest, but our theme from the beginning was barbaric battles, viking voyages, codes of honor, fortresses, castles and things related to this universe. Visually we had a mix of Conan and leather and Judas Priest studs. But soon the barbaric Viking look came to predominate. At that time almost all bands also wore some kind of eye or face paint, which can be seen in photos of the band's beginnings. Then it was only used by some Death and Black Metal bands like Sarcófago.
Until the band's second formation, our sound remained with the aforementioned influence, but from the third formation, with the entry of Roberto UFO (1986-1987), the greatest creator of Brazilian Metal riffs of the 80's, who had been musician of and contributed to the compositions for the bands Sagrado Inferno, Metal Massacre, Sepultura and Sárcofago, our songs kept the same theme, but changed completely the sound and way of composing, being very influenced by the bands Mercyfull Fate and Manowar. And so it was until the band prematurely suspended activities in 1987.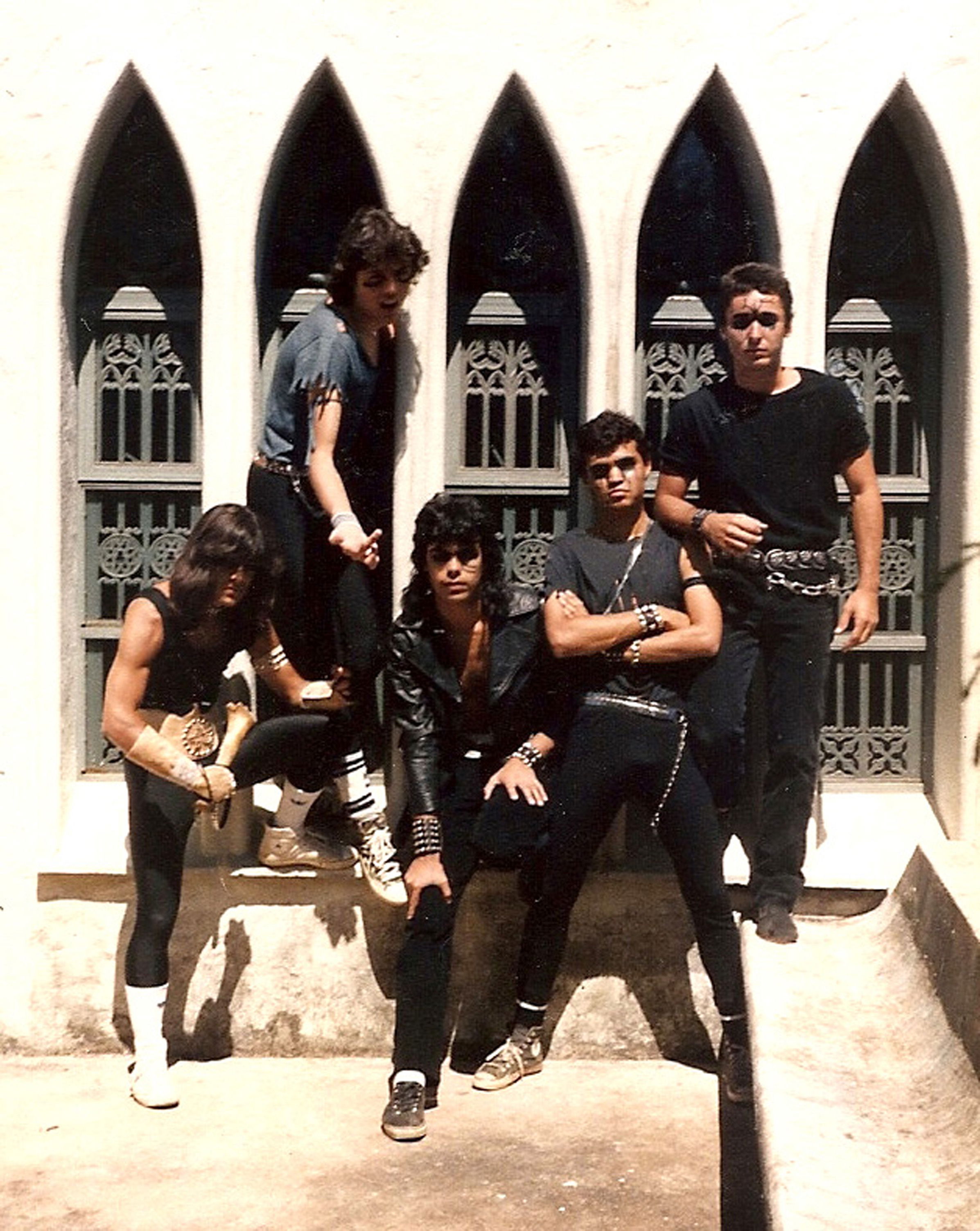 Tell us a few things about your demo ''Guerreiros de Odin''. Did you sell it or did you have it only for promotional purposes (Radio Stations, Magazines, Record Labels,etc.)?
"Guerreiros de Odin" was our first studio recording, made in 1986, at JG Studio in Belo Horizonte. Same location for the recordings of the first albums released by Cogumelo at that time. It was the best we had. This music was supposed to be our first studio experience, already thinking about recording our album that we were starting to negotiate with the aforementioned label. For this recording we had quality equipment from the studio and we used a Kramer guitar that a friend had brought from the United States and lent us to use in some Gigs. This allowed an excellent sound quality that can be proven to this day compared to most recordings by bands from the same period in Brazil. The Demo was not commercialized, copies were only distributed to Record Labels, radio stations across the country, where it entered their Rock programming, specialized magazines such as Metal Magazine, the largest national publication in the Rock segment at the time, where we inaugurated the Demo Tapes Section receiving the best degree in the review, along with bands like Manowar and Anvil, ranking us as one of the most promising bands in the country.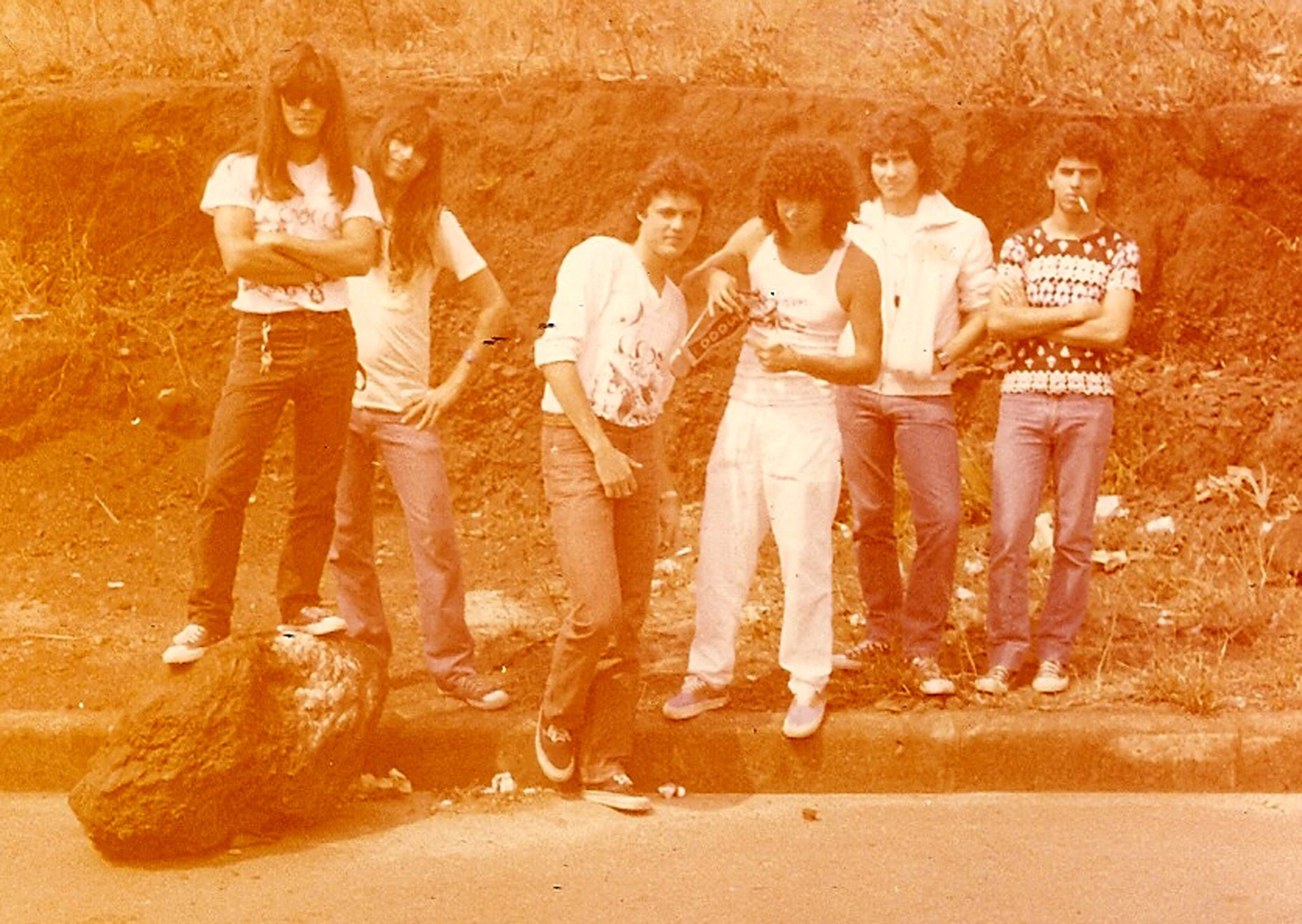 With which bands did you play live concerts between 1985 and 1987? How was the situation between the bands in Brazilian Heavy Metal scene back then?
Between 1985 and 1987 Kalabouço participated in several concerts and festivals along with practically all the bands that stood out in the scene of the time, such as Kamikaze, Overdose, Sepultura, Sagrado Inferno, Sarcofago, Metamorphose, Tridente, Casa dos Sonhos, Sfinge, Armageddon , and many others from Minas Gerais and also some from other regions of the country. In those early years, heavy rock was very much in evidence in the country and the concerts were very popular. The bands had their own audience and this one used to travel following them. It also started in the National Metal scene, a beginning of exchange between bands from different regions. There were no cell phones, internet and social networks. Everything was done through letters and phone calls. Some musicians or bands came to Belo Horizonte to get to know the scene and make contacts, and the same thing happened with many bands and musicians here going to meet and play in other regions and cities.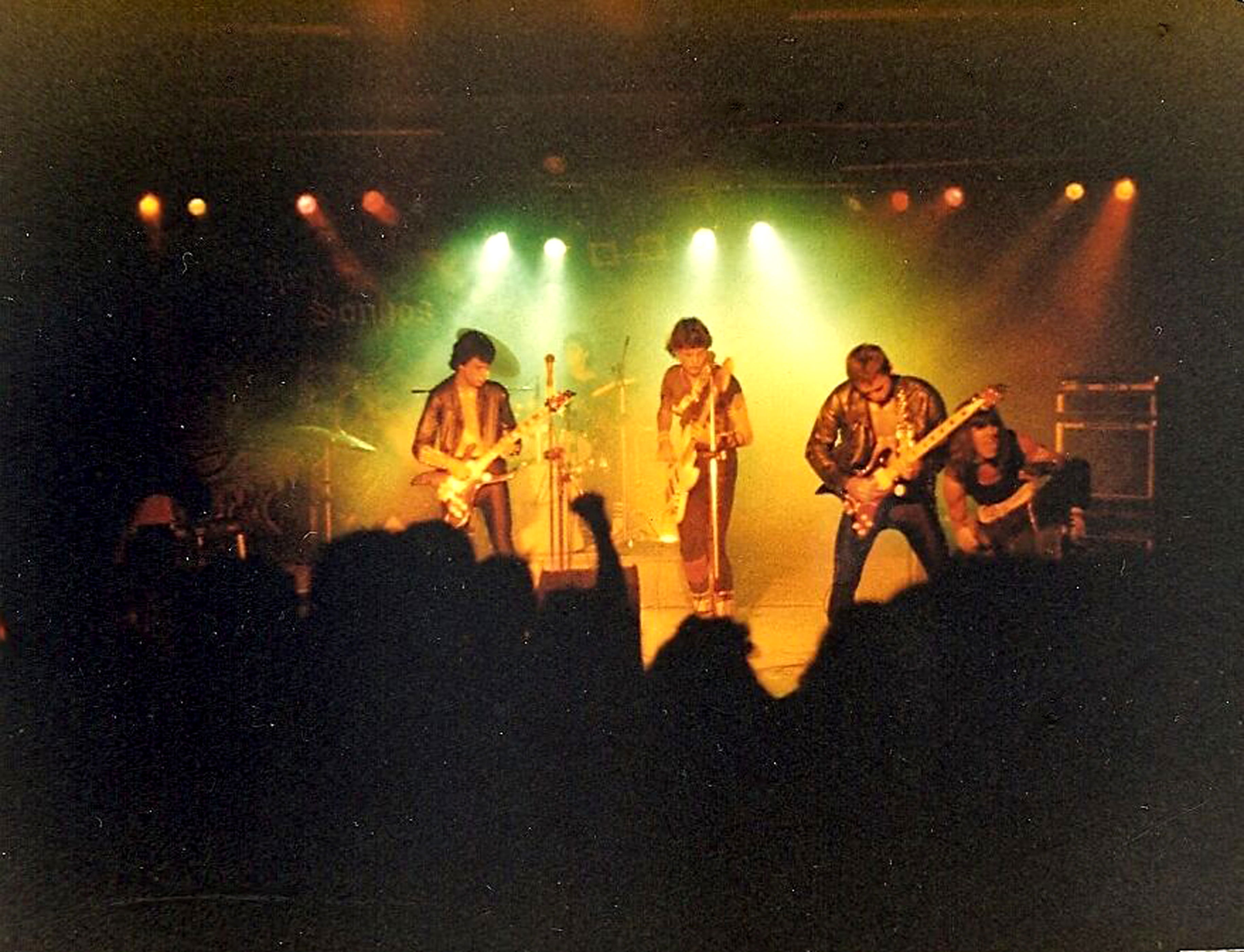 What happened to the band and you split-up in 1987?
Kalabouço's third and final lineup from 1986 to 1987 had only two original founding members. Bassist Cláudio Costa Val and me, Alex "Bomber". On guitars, Roberto UFO and Ivan (Scott Ivans), and, on drums, Heitor Garcia (Bruxo), an award-winning drummer and percussionist that has been living in Chicago for over three decades, who, when living here in Belo Horizonte (that time), recorded "Guerreiros de Odin" and played until the last performance of Kalabouço and who, upon leaving the band before the suspension of activities, was replaced by Eduardo Schechtel (Evoker). Despite the prominence that the band had conquered, I believe that the lack of life experience (we were very young), allowed some disagreements between the members and this led to my departure and soon after Cláudio's departure. With that the band stayed without its founding members and, with no original members, there was no reason to exist any longer. It would be like a Black Sabbath or Deep Purple about to continue to exist without a single founding member.
With the end of the activities, each one traced other paths in music and also in other activities. Some were already entering college or even almost graduating like Roberto UFO. For a few years I stayed out of bands. Every now and then I would make a special participation singing one or another song at a Gig and keep following the scene, keeping me in the middle of heavy rock along with my brother. After graduating in psychology, I felt that desire to resume some activity in music in a more forceful way and together with my brother we participated in some projects, such as the progressive rock band Modus Vivendi and some tribute projects with friends who had played in Overdose, Sepultura and Tribo de Solos. In the early 2000s we formed the tribute band Garage 40, which was characterized by maintaining the same energy we had at the time of Kalabouço. This band remained active until the beginning of the pandemic when it suspended activities.
In 2021, in one of the reunions with my friend Maurício Atalla, who had just founded the MOG Records Label, I was motivated to come back with Kalabouço. It was a desire I had kept since the band had suspended activities. I had spent the last 34 years carrying the band's history pretty much single-handedly, spreading the word and making its memory live on. I made contact with Claudio and he was encouraged to return, although he was only able to participate in the pre-production for the recordings, as he was moving to another country for a period of studies.
A curiosity: The master tape of the Recording of "Guerreiros de Odin" that, at the time of the suspension of activities was in the possession of our manager, is lost or is still stored, forgotten in some drawer. But my copy, which I believe to be the only one to survive, and which had been recorded on a Cassette Metal Gradiente Rolling Tape, a high investment I made at the time (today a rare tape from the period costs around USD 200.00 in Brazilian exchange), allowed the recording to survive until, with new technology, it was digitized. That was done and "Guerreiros de Odin" that can be heard in Streaming comes from the original mastered file of my 1986 copy, kept in my personal collection.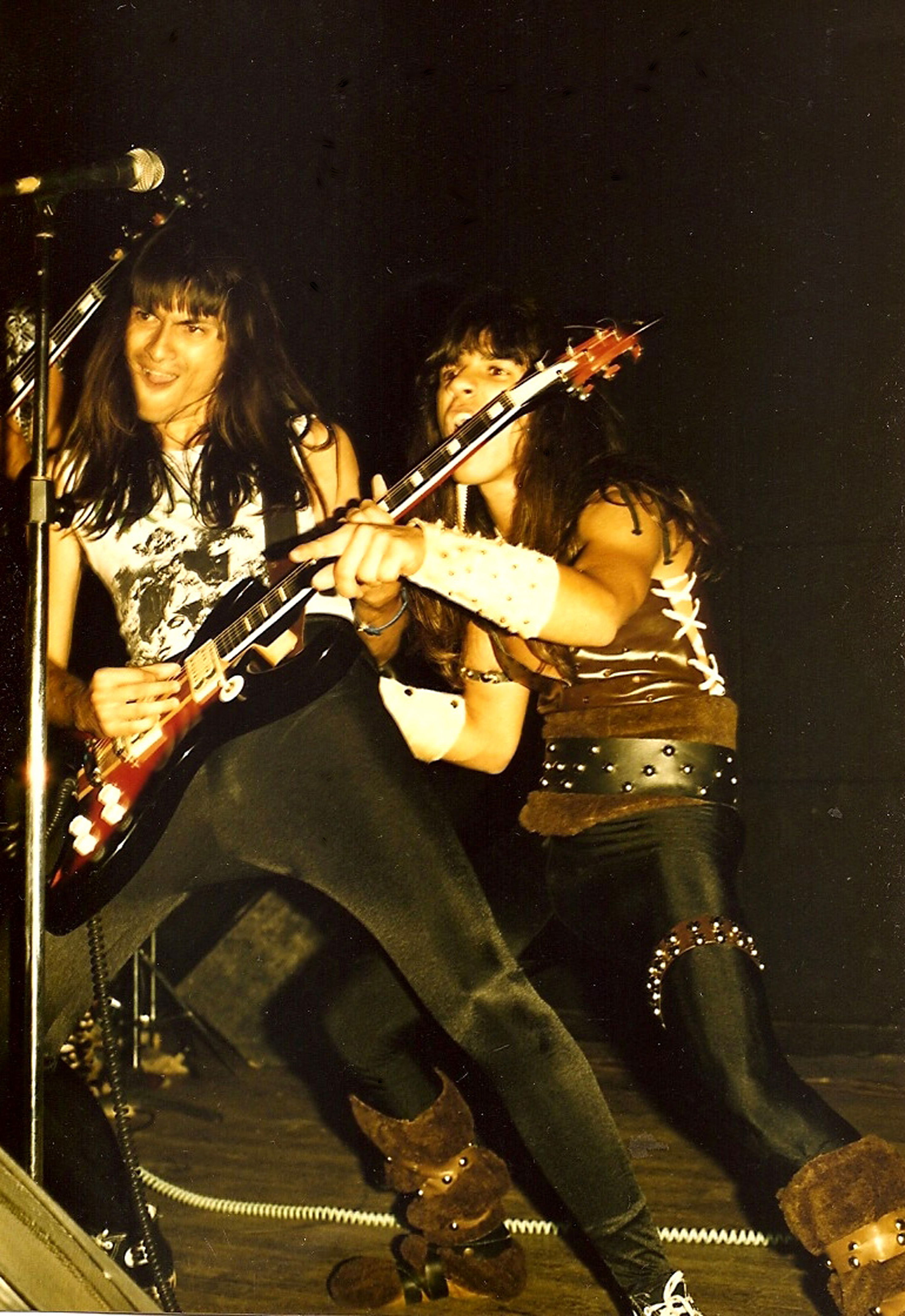 Which things, do you think, a Band should sacrifice in order to succeed? Have you ever sacrificed anything in your life for a better future of your Band?
When we read or interact with the history of the bands that managed to survive and stand out, we always find stories of sacrifices and decision-making where something had to be left a little or completely aside. A band to be successful, demands a lot of dedication. There are hours of studies, rehearsals, often on days and times when most people are thinking of having fun with some ludic leisure activity, often negotiating with relationships the need to be in a studio practicing or recording, or being outside traveling to perform, away from home, family, children, family events. This even demands complicity in the relationship, but there are many examples of separations. Often sacrificing material desires take place to invest in the band's projects.
Yes, pretty much everything I mentioned I've already done. Currently, with the band's return, a lot of that also happens and I believe it will still come. I carried the band's history practically alone and decided to resume its history not ignoring that it will require sacrifices that I have already made. Life experience and some achievements help in this process, but that idea that an artist's life is a party is even more for the published photos.
Particularly, in addition to the things I mentioned, I need to put in a lot of physical effort for many of the activities. Not because of my age, now 55 years old, because I have always taken care of myself, I don't smoke, I don't drink to excess and I never drink before singing, I've never taken drugs, I eat and sleep well. But, in 2018 I was diagnosed with a tumor in the spinal cord, at the level of the thoracic spine, which was already compromising the movement of my legs. The prognosis was that I would become paralyzed or have some other major complication. As I diagnosed it in time and I was very lucky to perform the surgery for the removal in time, I was cured. However, the very invasive surgery left me with sequels that make me feel severe pain practically 24 hours a day. I avoid taking medication because the one prescribed is an opioid 22% stronger than morphine, and the side effects are painful. I consider myself a survivor and that alone makes me happy. But these are the sacrifices we need to face in order to move forward, and each one with their own.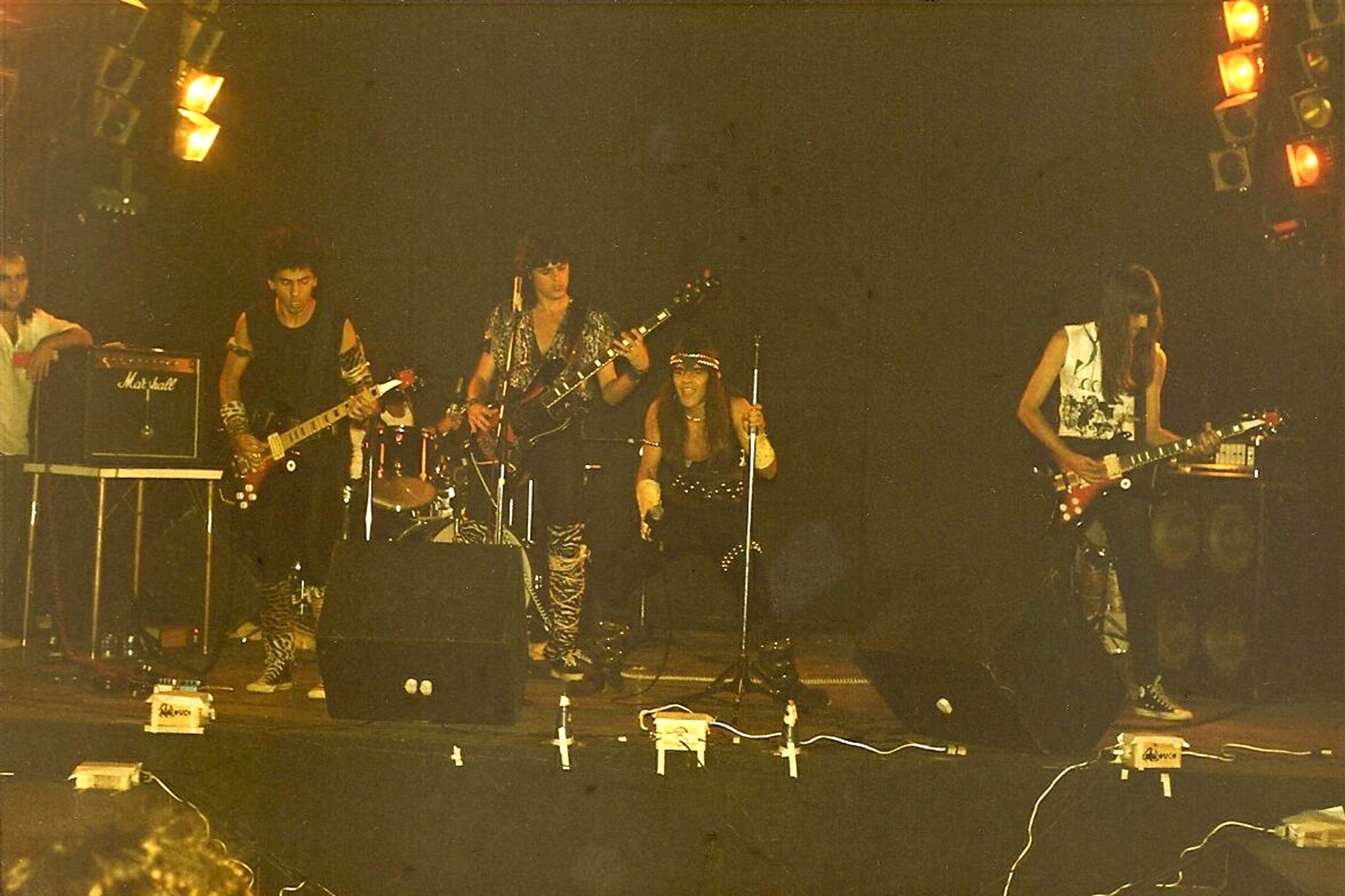 Describe your ideal live show as a performance Band. Have you already experienced that?
My references are from the big bands from the 70's and mainly from the 80's. I think that an ideal performance should contemplate several things. In addition to offering sound and light quality with the use of good equipment, a set list that cheer up the audience, the technical preparation and seriousness with the execution of their work, the concern about the outfit to perform for the public. I think that going on stage in the same clothes you're wearing when you wake up or go to the bakery or even stay at home watching TV is disrespectful to those who are often making some sacrifice to be there in front of the stage. Yes, I've had plenty of opportunities like that in my career, performing in crowded gyms, arenas and theaters. Even in the 1980s, Kalabouço rented imported stage equipment such as a Marshall amp and hired additional lighting beyond what the production offered as standard. I had also brought the know-how of pyrotechnic effects from the times of Overdose and applied them to our concerts and on some occasions we had an opening with a simulation of warriors fighting with swords. Unfortunately we don't have video recordings from those things. Today the great advantage is that in any presentation instantly hundreds or thousands of records are made by cell phones and posted on social networks. A great evolution.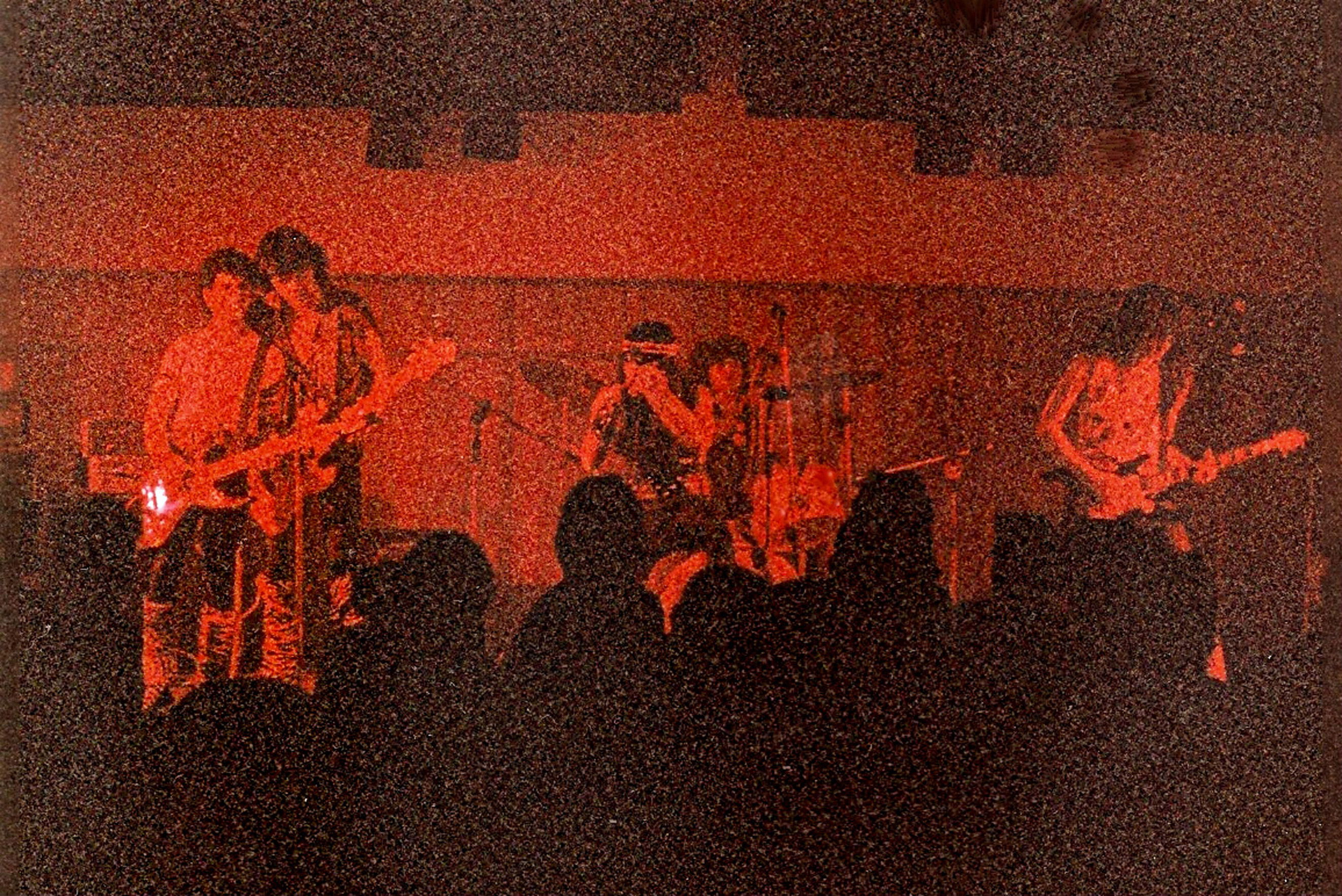 Which attributes, do you think, that a new Heavy Metal Band should have in order to gain identity and be unique?
I think that perhaps almost everything has already been created. Maybe there is still some really different and quality novelty to be invented in the Heavy Metal scene. Maybe some unexplored topic. But I believe that a new band to stand out and create an identity must first make their music with feeling and dedication. It is essential to love what you do. Be professional in every possible way and to have respect for the public. It may be very likely that a band is not unique in something, but it will surely have its identity admired.
Do you believe that Digital Platforms help the new Heavy Metal Bands? Which, do you think, is the ideal way for a Band to promote its work?
Interesting question, because there is no way to escape what is currently presented. I recently read an interview with Gene Simmons. He says he's sorry that it's very difficult for new bands to achieve what his band and the other great bands of the past achieved. A lot of this is because the music market worked in a different way in the past. People consumed music in a different way. Bands and musicians recorded their albums and they would like to sell by the millions and, this way, the artist or band would achieve worldwide success. People were eagerly waiting for the albums to be released. They listened until they almost punctured the vinyl and then the CD. Fans collected the albums. They were proud of their collections and the artists had, among many other things, a financial return for their effort and work. And that made it possible for them to reinvest and continue producing.
Today, a great deal of it or perhaps most of the consumption of music is immediate. Physical media are no longer sold as before. People usually download an album or song and when they hear it once or twice they throw it away because they need the memory of their devices to download the next new thing. The other day I heard an advertisement on a platform where a girl called a friend and asked something like: "what is the name of that band in that song that we can't stop listening to?" ...and the guy replies: "we just have to look at the playlist of the moment it's there!"...theoretically, if you like a band or musician and listen to the sound they make non-stop, at least you should know what name of the band or musician.
But as I said, there is no way to escape the current Streaming Platforms. It is important to be in them because it is the way to make your work to reach people. But the artist no longer obtains a financial return with his work and thus can't continue to produce with quality and tranquility. The pay is almost none. However, putting quality material on the platforms, offering, in addition to the sound, what you can also see through interesting video clips, whether from live presentations or filming in the studio or outside or even lyric videos (today new technologies make it possible to make high quality productions cheaper) can attract people's attention and thus increase the band's popularity and lead them to make more and bigger presentations. What can then bring such a financial return that will help the band continue following and producing.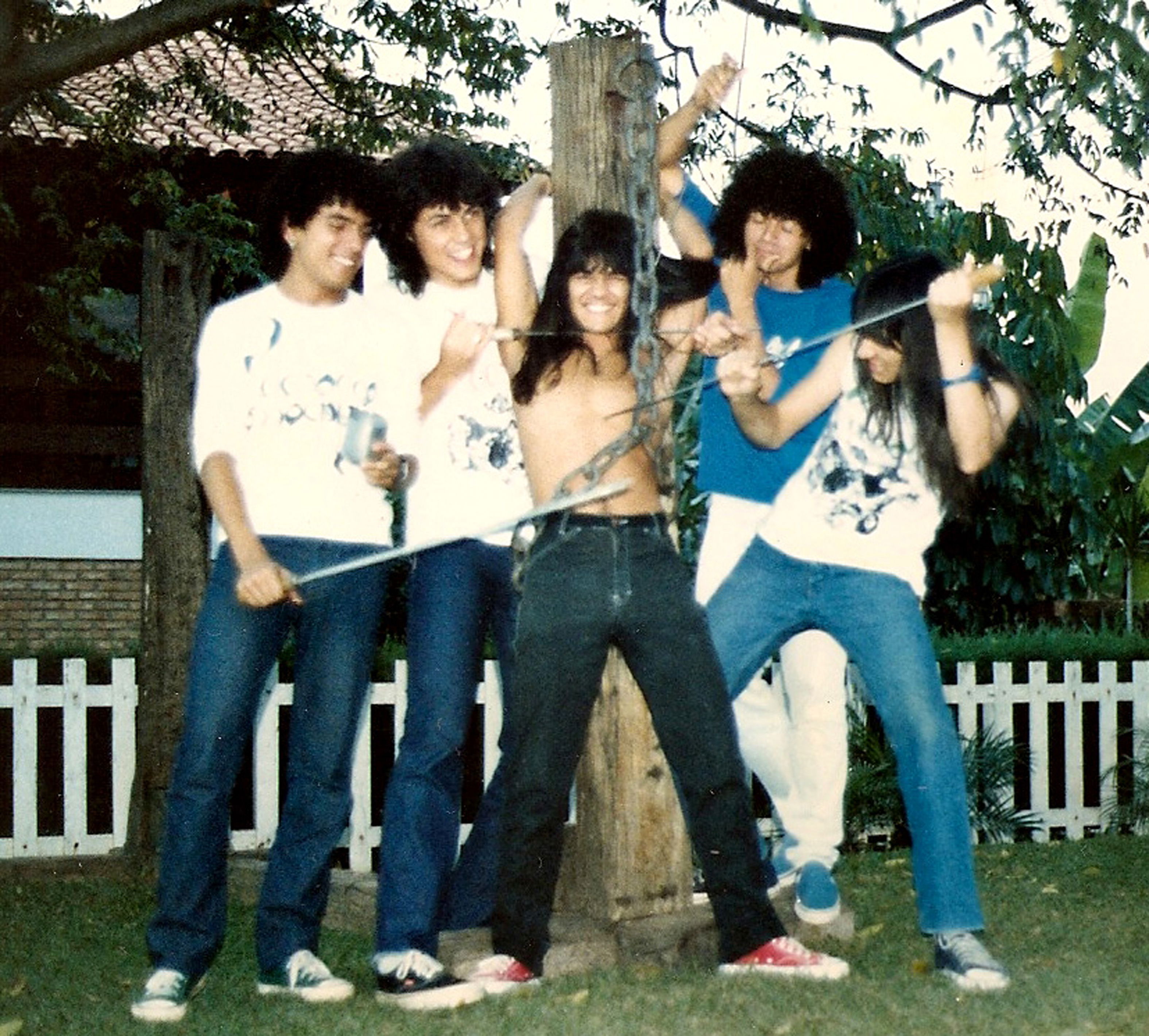 Tell us a few things about the New Underground Metal Scene in Brazil (Bands, Fanzines, Webzines, Metal Clubs etc.)
For some time now the ease of obtaining instruments, studying and improving musical knowledge has greatly facilitated the emergence of new bands. The rehearsals that were previously restricted to the home of a family of a band member gave way to rehearsal studios, from the most modest to the very well equipped. During a certain period the underground scene of Metal in Brazil was a little "asleep". Many musicians who had bands with own compositions had to give up their projects to create tribute or cover bands to get a place to play, and many musicians already start their career without thinking about doing any composition-band work.
I myself, in order to get back to playing more often, did it with a tribute project. But it seems to me that this has been changing in a way that motivates us. New events have happened and even during the period of greater seclusion due to the Covid pandemic, some content producers in the scene created new possibilities, exactly from the new communication technologies.In my travels to events I've made new and good friendships and I've seen that the new generation of the underground scene has come together more. That thing of the cover bands fighting for a place in the sun in the limited scenery of the few rock houses, is starting to give way to new composition projects. I think the public needs to pay more attention. Believing in the new sound of the bands, many bands that were stopped are coming back, as Kalabouço, and new ones are emerging.
There aren't many Metal Clubs, or there aren't many that offer the best structure for the bands and the public. But that also depends a lot on the public doing its part and filling the places, honoring the events, the gigs. It is important to think that, for the entrepreneur who is willing to invest in a Rock or Metal Club, his business is not sustainable if he does not have a great audience in his house,. Another great advantage of the new technologies is to allow, through social networks, an infinity number of Webzines to be created, offering a lot of content for Metal lovers in its most varied aspects. Printed fanzines also regained their space and this has contributed a lot to make the Metal scene strong again. Maybe not as it used to be, but with greater visibility.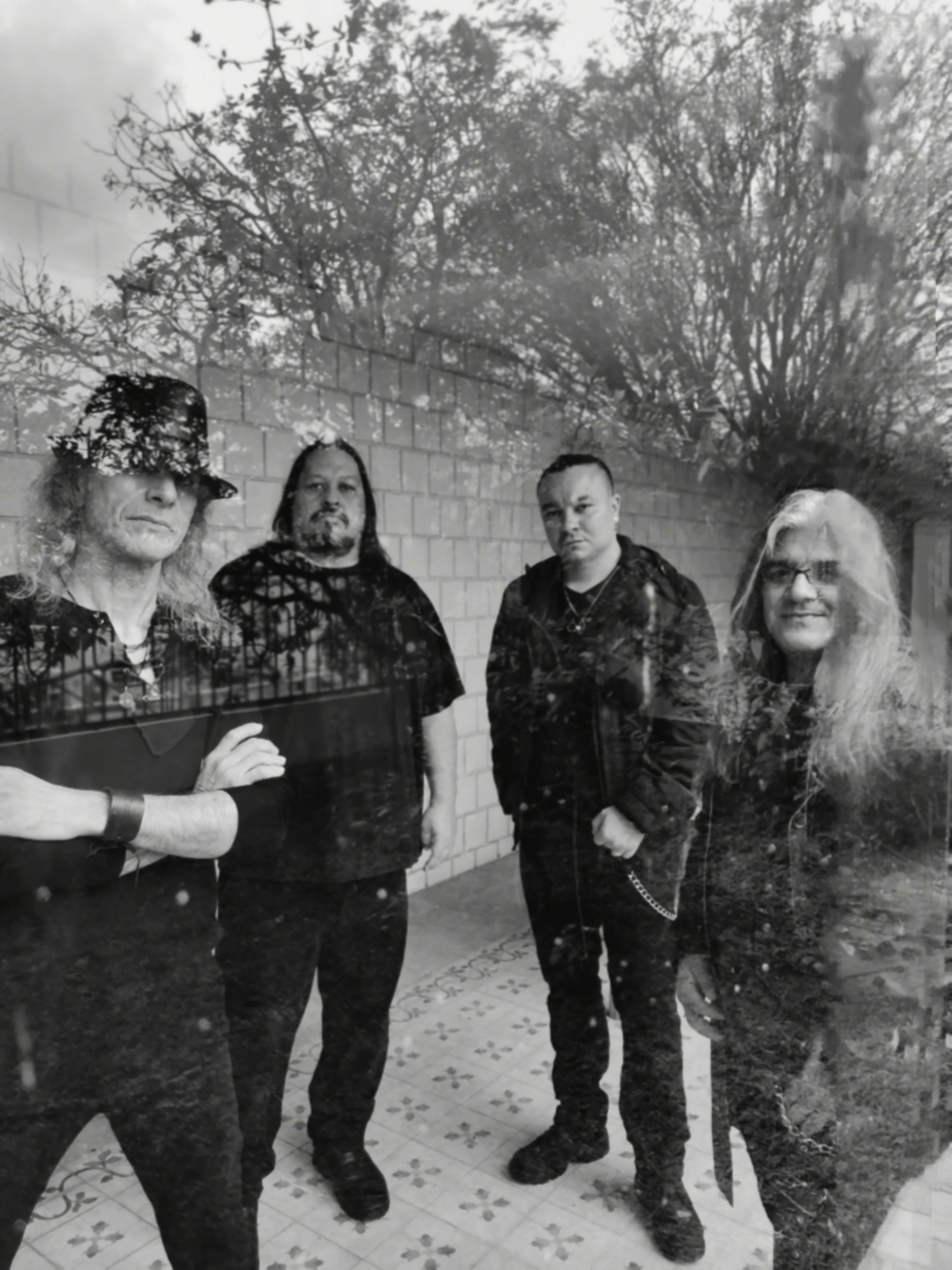 Do you know anything about the Hellenic Metal Scene?
Greece, or rather the Hellenic Republic, is a country with a very rich history, cradle of democracy and great personalities in science, philosophy, arts, sports, mathematics, the Olympic gods, heroes and mythological creatures and could not stay out of the Heavy Metal scene. Although we have more contact with what comes to us from countries like Germany, England, the Nordic countries, one of the things I like to do is travel through YouTube and meet bands and musicians whose access is not so traditional. I really like the sound of the band Firewind with his Heavy Metal that reminds me of some bands from the past, but with a current musicality. Suicidal Angels, with a lot of attitude, also reminds me of 80's bands; the excellent Bare Infinity with its symphonic metal and the Doomocracy, a lot of sound quality and feeling. I imagine that, as around here, there are a lot of Hellenic Metal groups and many and many quality bands are part of the underground scene. I know that the Chania Rock Festival event is quite traditional and that great international metal stars have already performed there. In my travels on YouTube a while ago I watched Uli Jon Roth, who I had the pleasure of seeing live when he visited Brazil a few years ago. It's also important to say that Scorpions chose Athens to record its excellent MTV Unplugged some years ago.
What are your future plans?
On our return, as one of the bands in the MOG Records cast we recorded two songs for an international physical media compilation. In the formation we count on the experienced drummer Tiago Vitek (Overdose). The songs are "Slave of Fate", one of the Kalabouço's hits from 1986 that we brought to life preserving its originality only by transporting it to current resources and which featured guest musician Cláudio Freitas on bass and "The Village Is On Fire", Kalabouço's first new composition after 35 years. In this recording Ernesto, in addition to the guitars, also recorded the bass. Both were recorded at the legendary Sonhos & Sons studio of Marcus Viana, leader of the biggest progressive rock band in Brazil, Sagrado Coração da Terra. In 2022 there was a change in drums, with the entry of another experienced musician, Wesley Maldonado (Kamikaze) and the band was completed with Filipe Duarte (Seawalker) on bass. In the band's plans are the recovery and recording of other old songs and new compositions to form a set list and prepare our return to the stage. The re-recording of "Guerreiros de Odin", now "Warriors of Odin" or "Woden's Warriors", still to be defined, should be the next single to be recorded. Also in the plans are the recording of an EP with four tracks and one bonus track and the band's first album.
Thank you very much for your time & Keep up the good work! The closure is yours.
On behalf of Kalabouço I thank you for the opportunity to tell a little about our history and plans for the band. I would like to take this opportunity to congratulate THE FILTHY DOGS OF METAL WEBZINE for the excellent work and wish them much success! Hail Hail Hail and Stay Heavy!
By Steve the Filthy Dog.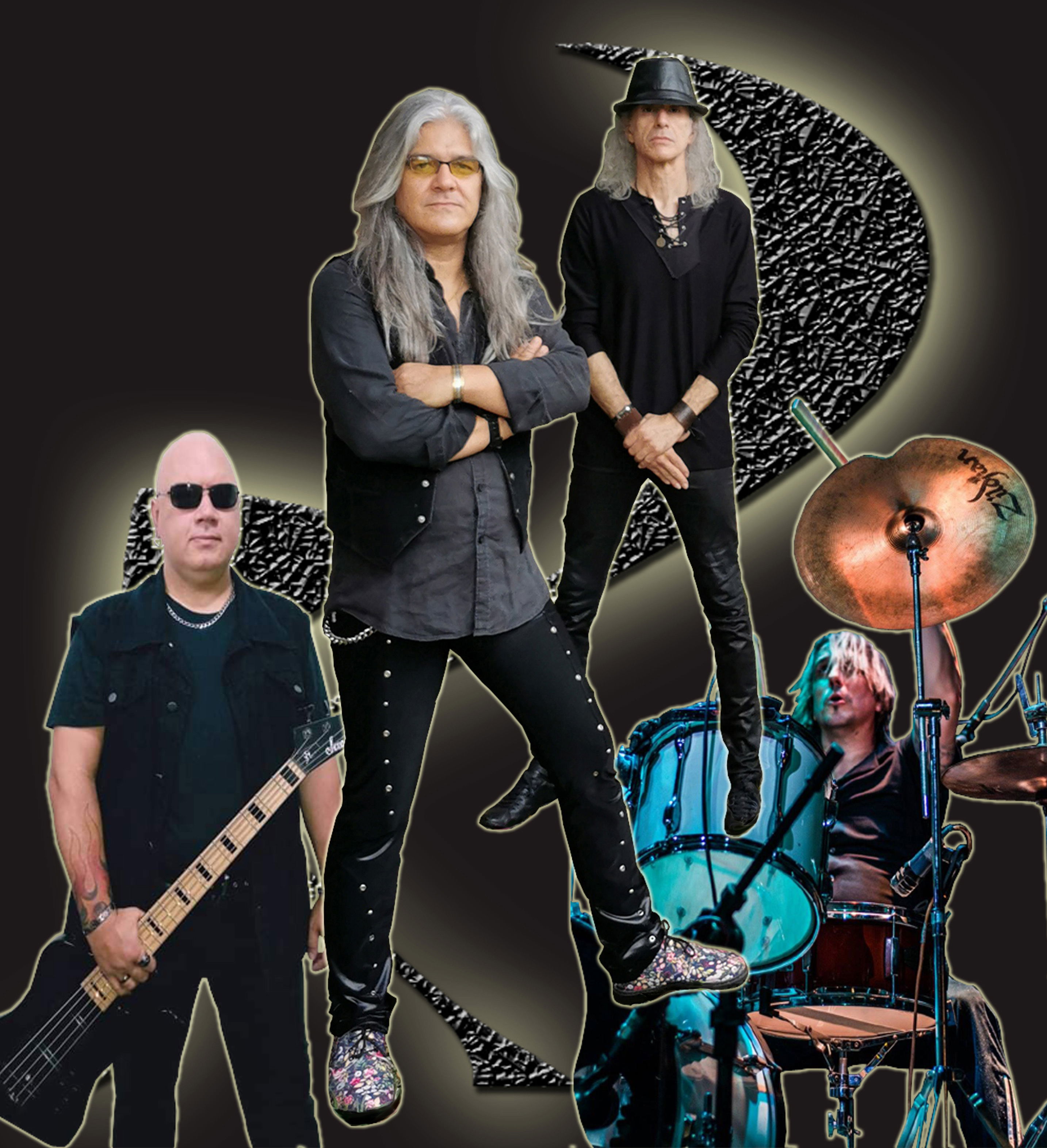 KALABOUCO CONTACT:
https://www.facebook.com/alexandre.abreuvalle
https://www.instagram.com/kalaboucoofficial/