!!!HEAVY METAL FROM SPAIN!!!
Welcome to the FILTHY DOGS OF METAL Webzine.
Tell us a few things about INVADERS (Members, Starting Year etc).
We are a band formed in November 2016 in Alcorcón, Madrid by Adrián García, Sergio García and Sergio Chamoso. The youngest of us was 13 years old by then so we were just kids. After almost 8 months we finally had our first gig in our city and that moment was unbelievable, the bar was full of people. We felt like our heroes, playing our music in front of the crowd. After a year we won the award by the jury and by the crowd in our first battle of bands in Madrid. That was one of the best moments that we have lived without a doubt. After several changes in the line-up, we settled with the three original members, Mario Barriga on rhythm guitar and Adrián Rica on drums with whom we went to many radio stations and did more than 20 concerts after releasing our EP "Metal Madness" in 2019.It was a year full of experiences visiting some cities in Spain and good times lived together.However, Covid 19 completely changed all the future plans that we had in our minds.Despite this event and other problems Mario left the band and Carlos arrived as the new guitarist. From that moment on, we are working really hard to increase musical synergy between us and to improve our compositions.

In 2019 you have released your EP ''Metal Madness''. What was the Feedback from your audience as well as from the Press?
The truth is that after the recording of Metal Madness we finally hoped to reach more people with our music but we never imagined that it would reach so many independent radio stations and metal listeners. Obviously, we were too happy and pleased. Being our first job, it is clear that there were many things to improve and to continue working on, so the constructive criticisms were just as good or even better than the good ones. In short, the critics were good and it motivated us even more to continue with the band and burning the stages in Spain.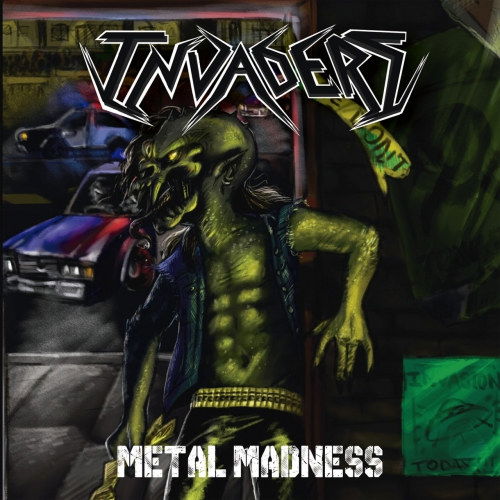 Label or DIY and why?
The EP, "Metal Madness", and the new single, "Endless Wait", has been produced by ourselves, but we want to sign with an international label for our next long play album to have more international presence and audience!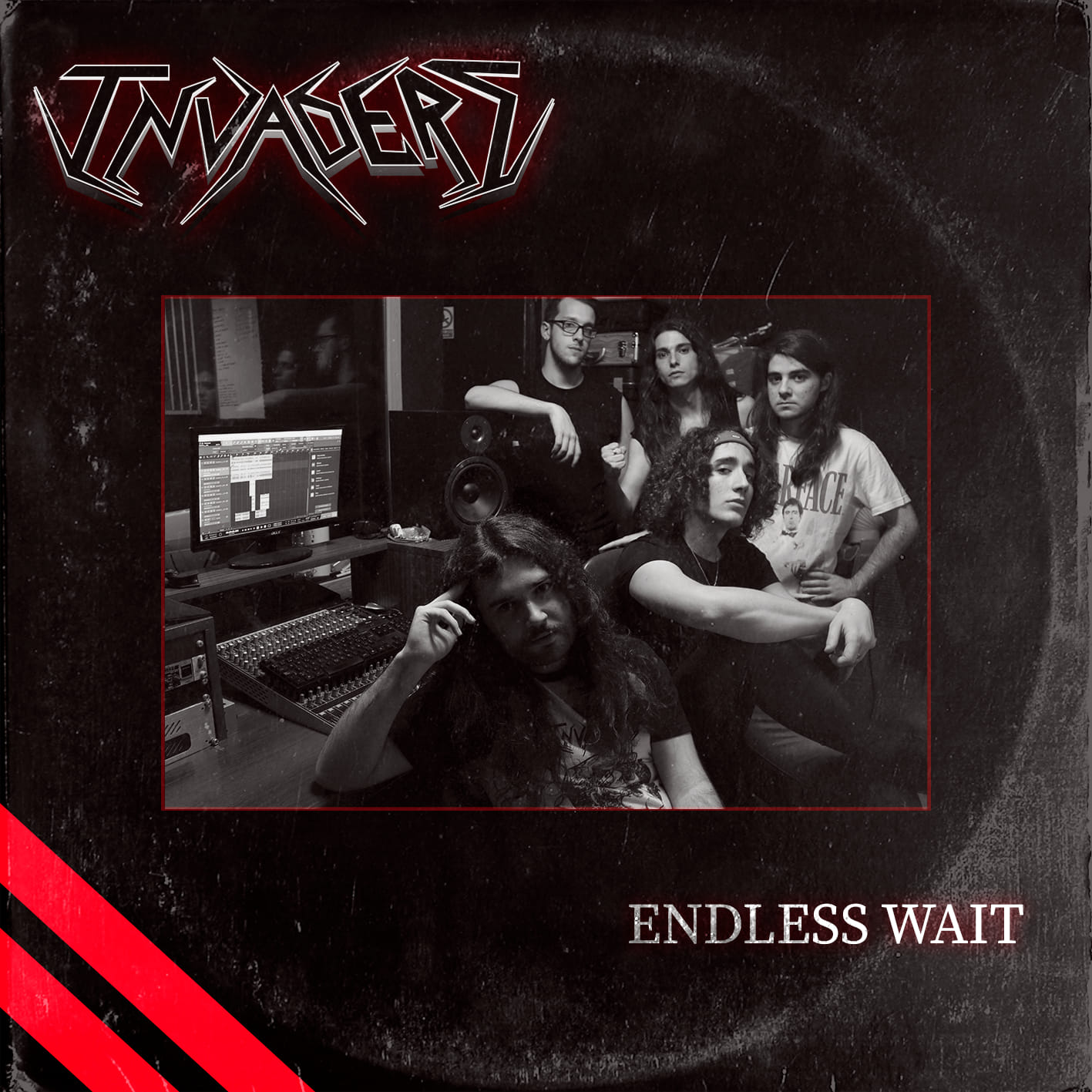 Do you prefer Vinyl, Tape, CD or Digital Format and why is that?
We really believe that nothing can be compared to the feeling of owning an original album by any band and going to buy it at their concerts or at any store. For us, both vinyl and tape or CDs are already part of the music.However, the digital format allows us to access any musical work at any time and therefore makes it easier for people to continuously listen to music. Either on our computers, vehicles or on our mobiles so it is really useful and good for small artists.
Your music style is Heavy Metal. Which are your main influences (Favourite Artists / Bands etc.)
It is remarkable the big influence Iron Maiden and Judas Priest have on our band. But something that is interesting and positive is the variety of artists that have influenced us one by one. From thrash groups (Slayer) to the greatest hard rock groups (Europe, Rainbow) and specially some legendary heavy metal bands such as Dio or Ozzy Osbourne.On the national scene, bands like Asfalto or Barón Rojo has left their mark on us.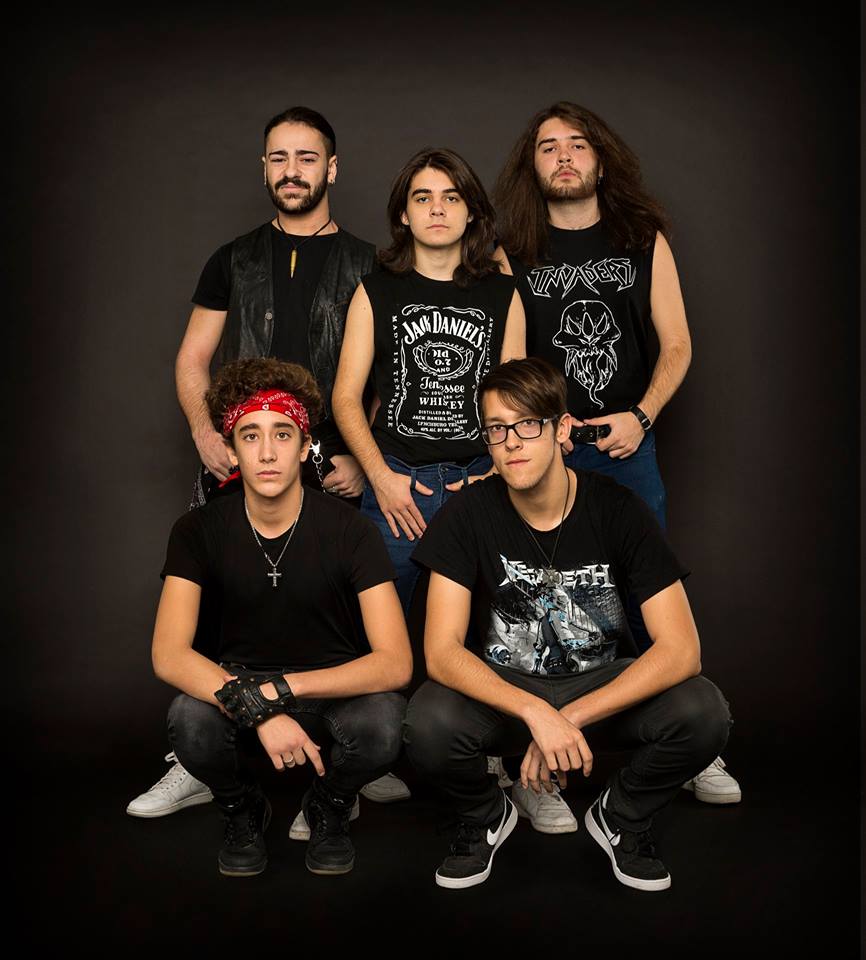 Which things, do you think, a Band should sacrifice in order to succeed?
Have you ever sacrificed anything in your life for a better future of your Band?
All kinds of art require sacrifices that must be made. In music, unfortunately, most artists are not able to make a living from it because today it is not as valued as it was decades ago. Part of the blame is due to the digitization of music and the loss of the tradition of buying CDs or watching live bands.In the last century, on weekends, colleagues used to go out to bars to have a few beers and at the same time saw bands playing live, so that if that band liked, word would spread and more people would come to see them play. Currently it must be clear that this tradition has been lost and that music is conceived in a different way. Unless you are a world-renowned band and are very lucky, it will be difficult to live off the music that is what you love the most.Succeeding in music implies doing long group rehearsals and individual work, investing money in your equipment, doing long tours that would take you away from your loved ones and your home, time that you could not invest in anything else. However, it would be a price that all of us would will to pay.

Describe your ideal live show as a performance Band. Have you already experienced that?
We consider a perfect live show to be one in which the band and the crowd are in perfect harmony. The desire to transmit our music, the lyrics and their message added to a great staging/performance. We have experienced similar and very comforting cases in which we used pyrotechnical effects on the stage to create a better atmosphere on the gig.In fact, it worked and we had some of the best concerts of our lives on stage. We can safely say that when people are lively and participatory it is like living a dream. These are moments where adrenaline INVADES you, you just enjoy and consume the joy.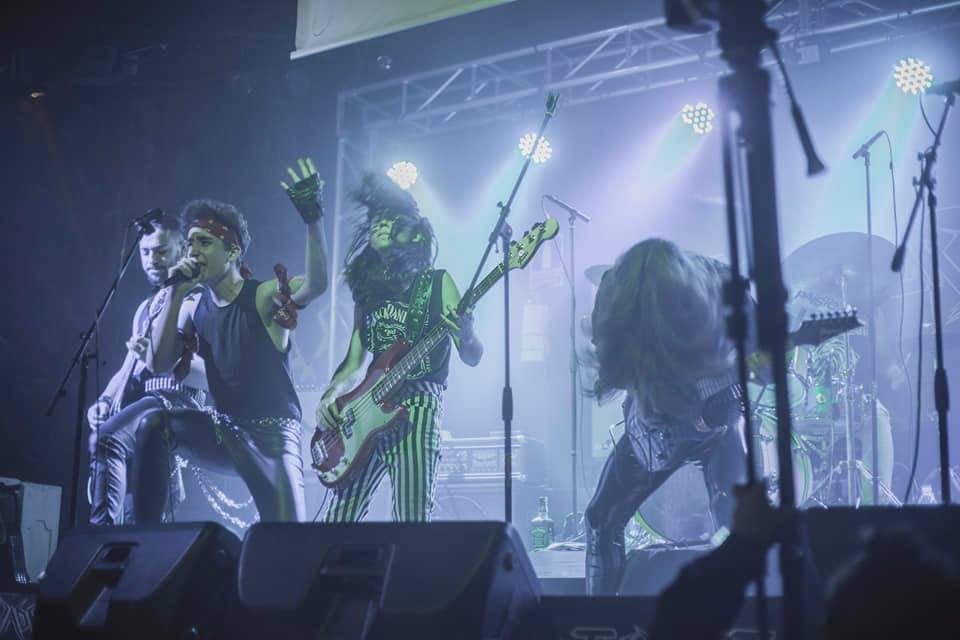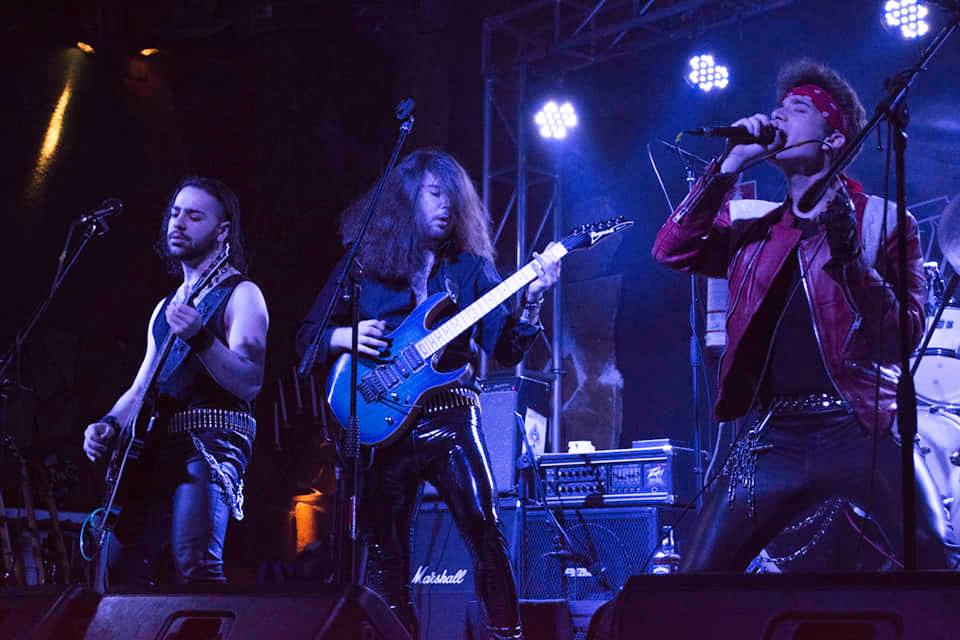 Which attributes, do you think, that a new Heavy Metal Band should have in order to gain identity and be unique?
Nowadays it is very difficult to make really new, innovative music. Since after centuries of musical creation, ideas begin to emerge in a more complicated way.However, the fact of having clear musical influences causes that there are continuous nuances to reference bands in original songs. This is good and makes people pay more attention to your band. Although if you really want to be totally unique you have to be able to consolidate a distinctive sound, make elaborated compositions with a personal sign. And the most important thing is that any band which wants to be unique must show its soul in every song.

Do you believe that Bandcamp and other Digital Platforms help the new Heavy Metal Bands? Which, do you think, is the ideal way for a Band to promote its work?
It is quite a difficult issue to deal with and analyse since with the age of technology access to all kinds of music is practically instantaneous and free. On the one hand, the ease that the internet gives us to publish our music at any time and reach any country is amazing and really useful. Also, to learn and meet many other bands is really essential. However, it is a double row weapon since the fact that there are so many bands of so many styles make that ease of musical diffusion stagnate due to the excess of music on the network.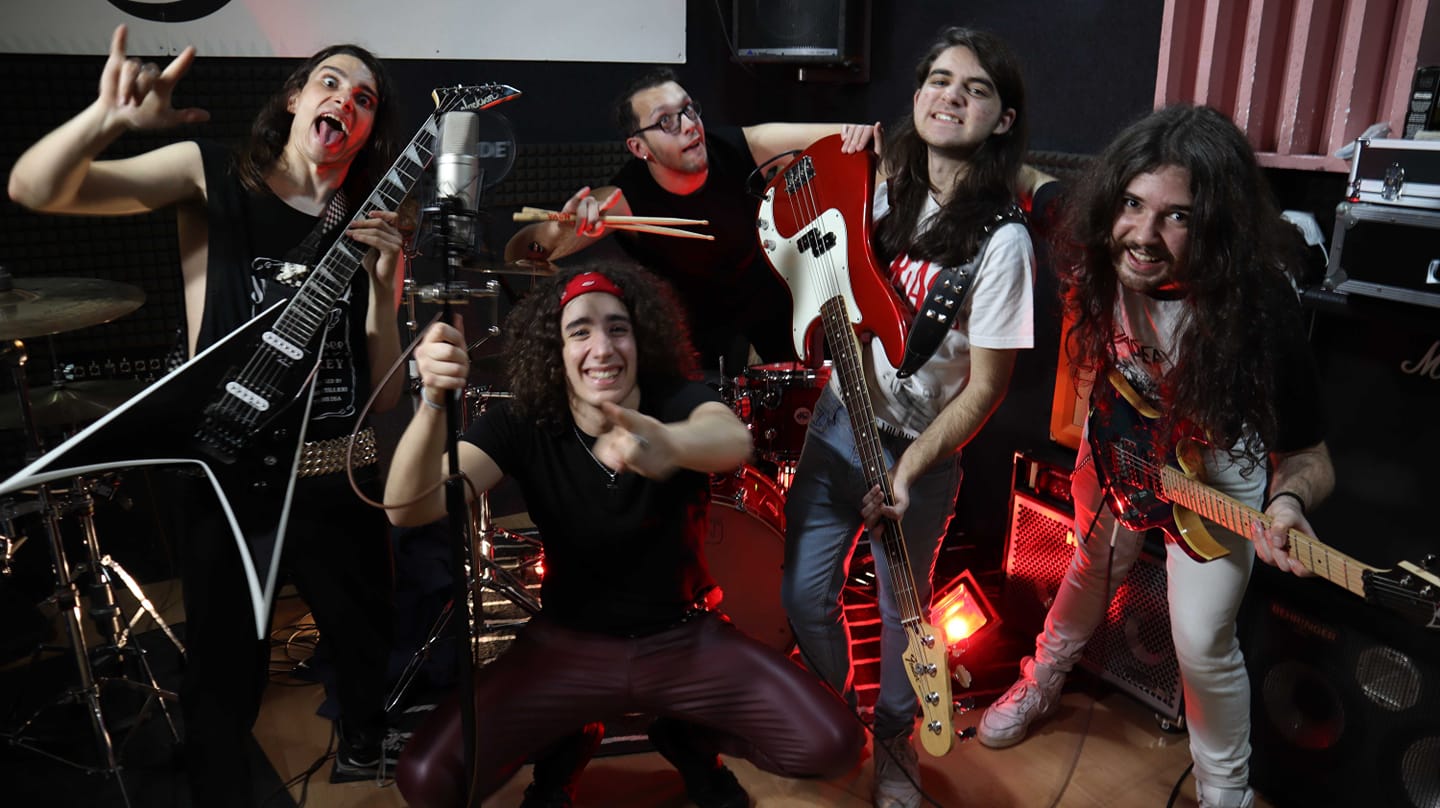 Tell us a few things about the New Underground Metal Scene in Spain (Bands, Fanzines, Webzines, Metal Clubs etc.)
We actually think that the underground Metal scene of Spain is one of the best in Europe. We have a lot of metal clubs and a lot of unbelievable bands of classic Heavy Metal like Hitten, Witchtower or Leather Heart a few years ago. Nevertheless, our classic Heavy Metal scene needs more international support and specially more support by the people of our country. There is a lot of talent to discover!

Do you know anything about the Hellenic Metal Scene?
We don´t know so much about it, but we think that is a new wave of Black Metal bands. However, we want to know more about it!

What are your future plans?
Our main goal at the moment is to continue composing what will be our next album, of which we already have a part composed and of which we are very eager to bring out.We would also love to start doing concerts again and that we could travel around Spain playing in different cities or maybe travelling to some European country.

Thank you very much for your time & Keep up the good work! The closure is yours.
We would like to conclude by thanking our closest people for the great support and help they give us every day. Also, to thank the support that our first EP "Metal Madness" received and especially the good reception that the new video clip "Endless Wait" is having.With the latter we intend to show the world the direction that our compositions are going to take from now on. The most important thing is to shout to the sky that like many bands like us we are here today to give our best and keep Heavy Metal even more alive.Thanks to the FILTHY DOGS OF METAL Webzine for your support!!

By Steve the Filthy Dog.
INVADERS CONTACT:
https://www.deezer.com/us/album/90732592
https://www.facebook.com/invadersrock/
https://www.instagram.com/invadersband/
https://open.spotify.com/artist/3J8Hneelt8dCEQzUOsxcEG