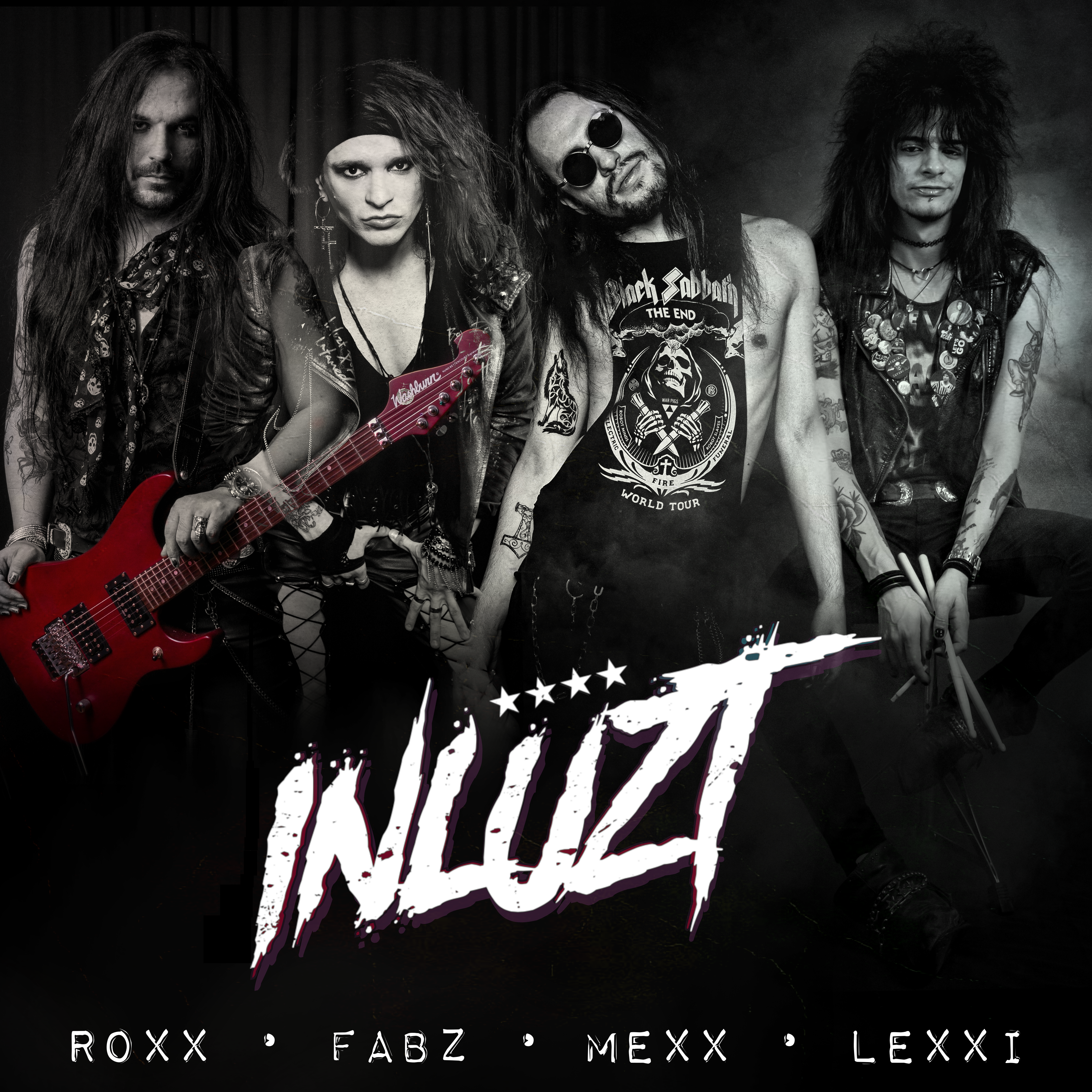 !!!HARD 'N' HEAVY METAL FROM BRAZIL!!!
Welcome to the FILTHY DOGS OF METAL Webzine.
Tell us a few things about INLUZT (Members, Starting Year etc).
The band has started it's activities in December of 2015, and currently we have the following members:
Fabz (Vocals)
Mexx (Bass)
Roxx (Guitar)
Lexxi (Drums)
In 2021 you released your album ''Echoes of Revolution''. What was the feedback from your audience as well as from the press?
The feedback was great. We have increased our audience and received many compliments from old fans, new fans and specialized media.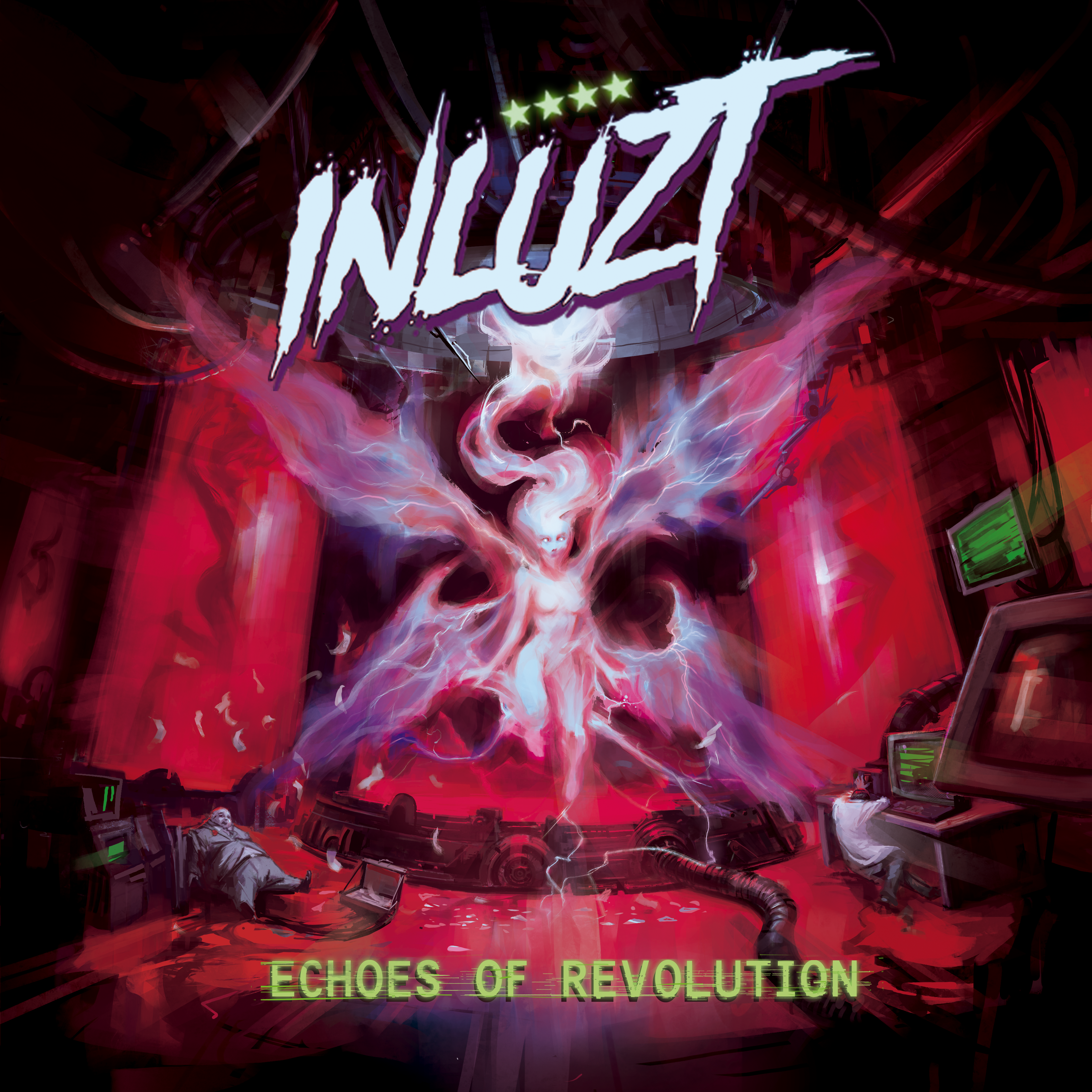 Label or DIY and why?
I guess everything can have pros and cons. It depends a lot. Labels still give bands a bit of reliability with the overall audience and help by opening some network doors. On the other hand, DIY allows us to have absolute freedom to explore strategies and build new ways of career building yet to be discovered.
Do you prefer Vinyl, Tape, CD or Digital Format and why is that?
I love them all. But the collectable items have their own charming aura. It is nice to have the digital because it's often cheaper and easy to access. But the other kinds of media give us the feelings of past decades and it has some untangible and intrinsic value for music lovers, specially rockers, all over the world. Or so I think by my own experience.
Your music style is Hard 'n' Heavy Metal. Which are your main influences (Favourite Artists / Bands etc.)
We have been greatly influenced by Iron Maiden, Motley Crue, Skid Row, Crashdiet, Hardcore Superstar, Crazy Lixx, and much more from past decades such as Warrant, Vain. There is so much that I can barely name them all. However, Maiden, Skid Row and Crashdiet are always at the top of this never-ending list.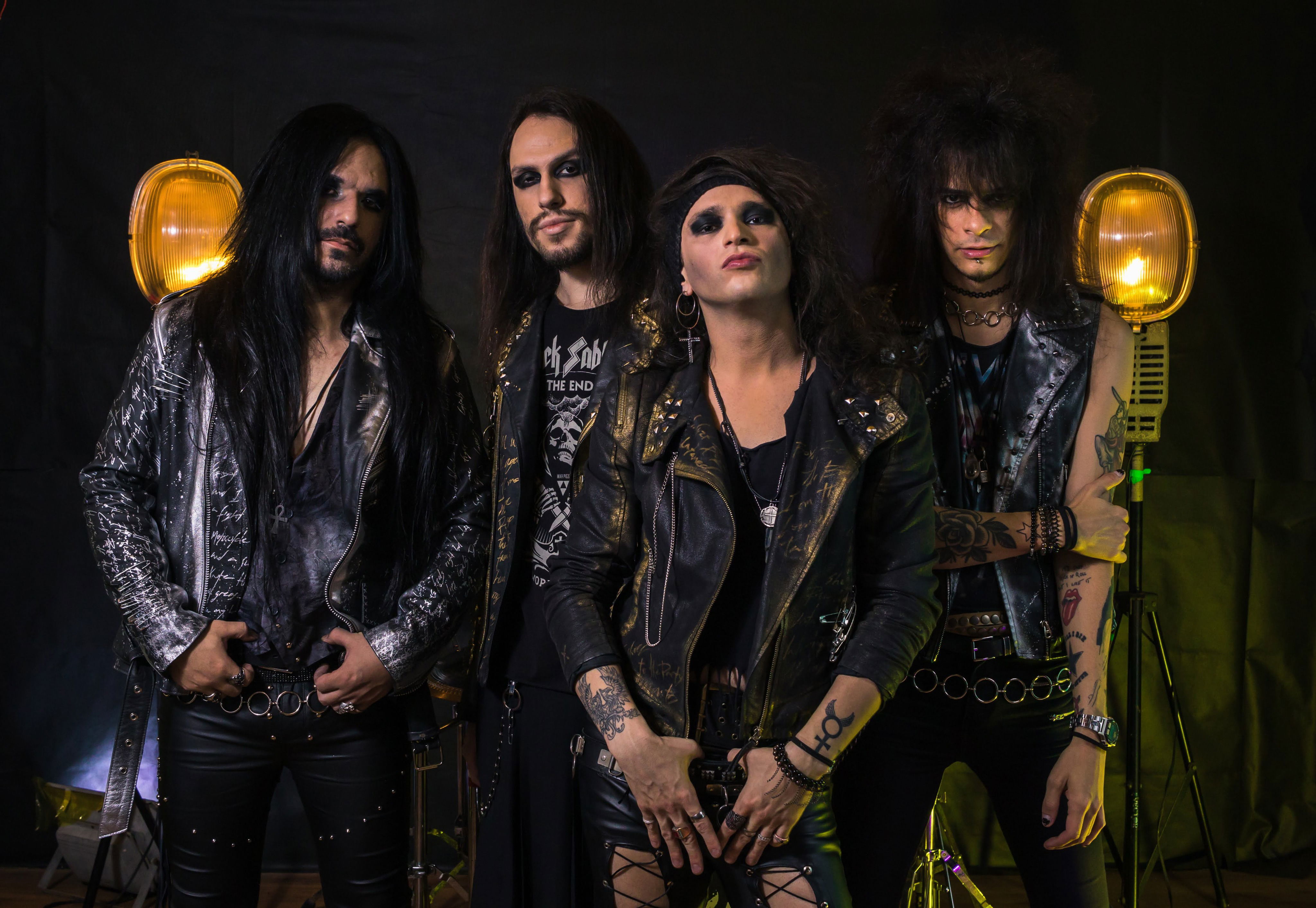 Which things do you think a Band should sacrifice in order to succeed? Have you ever sacrificed anything in your life for a better future for your Band?
I have sacrificed much. Specially respect we lose from many people (I don't care much though), some relationships, specially romantic ones and also material comfort over and over again. But, no pain no gain is what people say, right? (Lol). I guess life is about that. It's full of trade offs, but the beauty of achieving goals and making oneself what we thing we should be is a delightful path, regardless the pain we endure. Pain is always there. It's for the best when we chose what pain we will endure and for what reason. Purpose overcomes it all.
Describe your ideal live show as a performance Band. Have you already experienced that?
The ideal show is the one we can connect with the people who are there to enjoy. All concerts are special because I am very concerned with this connection and I work in order to guarantee that the performances make a difference in the audience's lives, even if it's just for that very moment. Art has a lot to do with that. So... I guess all concerts are ideal as long as they fulfill this purpose of connection and meaning for all those who are involved (band and fans).
Which attributes, do you think, that a new Hard 'n' Heavy Metal Band should have in order to gain identity and be unique?
I think artists in general need to know who they are. We all have our "heroes" and influences, but art is about filtering reality through the artists eye and showing this inner universe to others building new world perceptions to those who reach it. If you have a strong creative will, and you have personality and something to show the world, the rest is endurance, willpower and experience. What I mean is.... there is no true valuable art without the artist unique personality. We need to be in a journey towards ourselves to start any kind of good artwork production.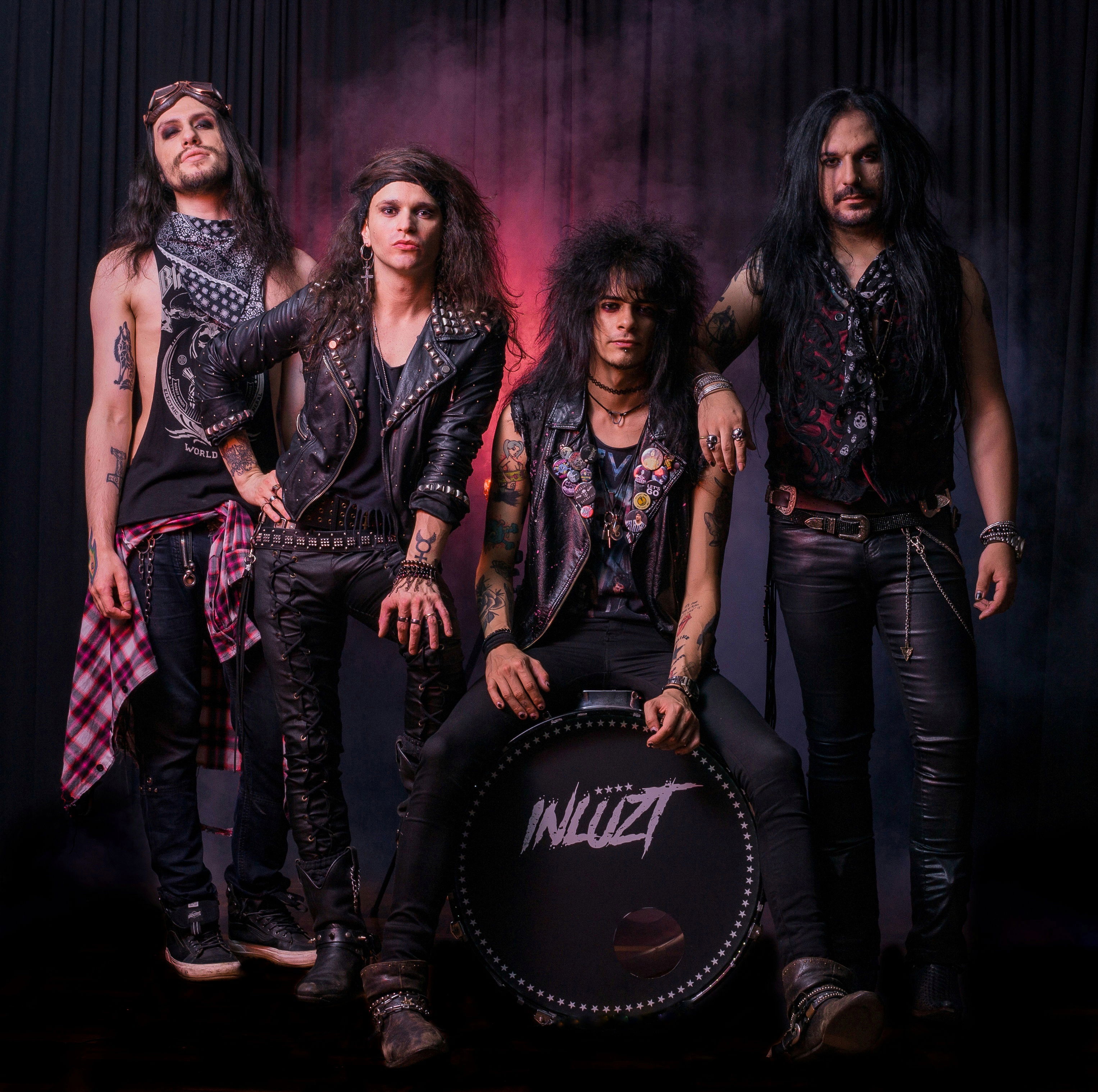 Do you believe that Digital Platforms help the new Hard 'n' Heavy Metal Bands? Which, do you think, is the ideal way for a Band to promote its work?
I think it made promotion more democratic but more pulverized on the other hand. We can all use digital media, but there is so much out there that the audience may suffer from "infobesity" and end up not reaching out for a lot of stuff they would love. It creates a paradox. We can all offer things, but there are so many offers out there that the audience ends up choosing the comfort zone. Bands can promote themselves efficiently on social media, as I have just mentioned above, and it's a great way. But I guess it all depends on where we are. Maybe each country has different realities. I tend to think that live performances are still the best way for a rock band to build real long lasting fans. All the rest are possible tools one can use depending on each one's reality in terms of original territory, culture, goals etc.
Do you see any differences between the Brazilian Metal Market & EU Metal Market (Labels, Bands, Fans etc)?
I guess that each country has differences, but in a globalized world, many things are similar. The worldwide rock n roll tribe has a lot of similarities. What is the biggest difference is the market. I feel that in the US and in Europe the average income of population, access to good gear and access to bigger venues may help somehow. But since I am not from anywhere but Brazil (despite being a son of Italian parents), I can only speak about my country, so it is hard to stablish realistic and truth based opinions. I'd rather not even try, so I don't commit any injustices here. We all have challenges ahead of us. It might differ from country to country, but nothing comes easy in life, at least not things that are worth it. As far as I am concerned.
Tell us a few things about the New Underground Metal Scene in Brazil (Bands, Fanzines, Webzines, Metal Clubs etc.)
We have good web radios and traditional broadcasting radios such as Kiss FM, 89 Rock radio, and a lot of bloggers and magazines such as rock brigade that have good material out there. But what we really have here is a lot of talented people and amazing bands. I can mention a lot. Gueppardo, Creatures and my favourite but already out of operations, Vulgar Type. Such good bands. And there are many other. It would be the subject for a whole interview. The clubs are scarce, but we have a bunch of good ones. Specially in Sao Paulo where I am from.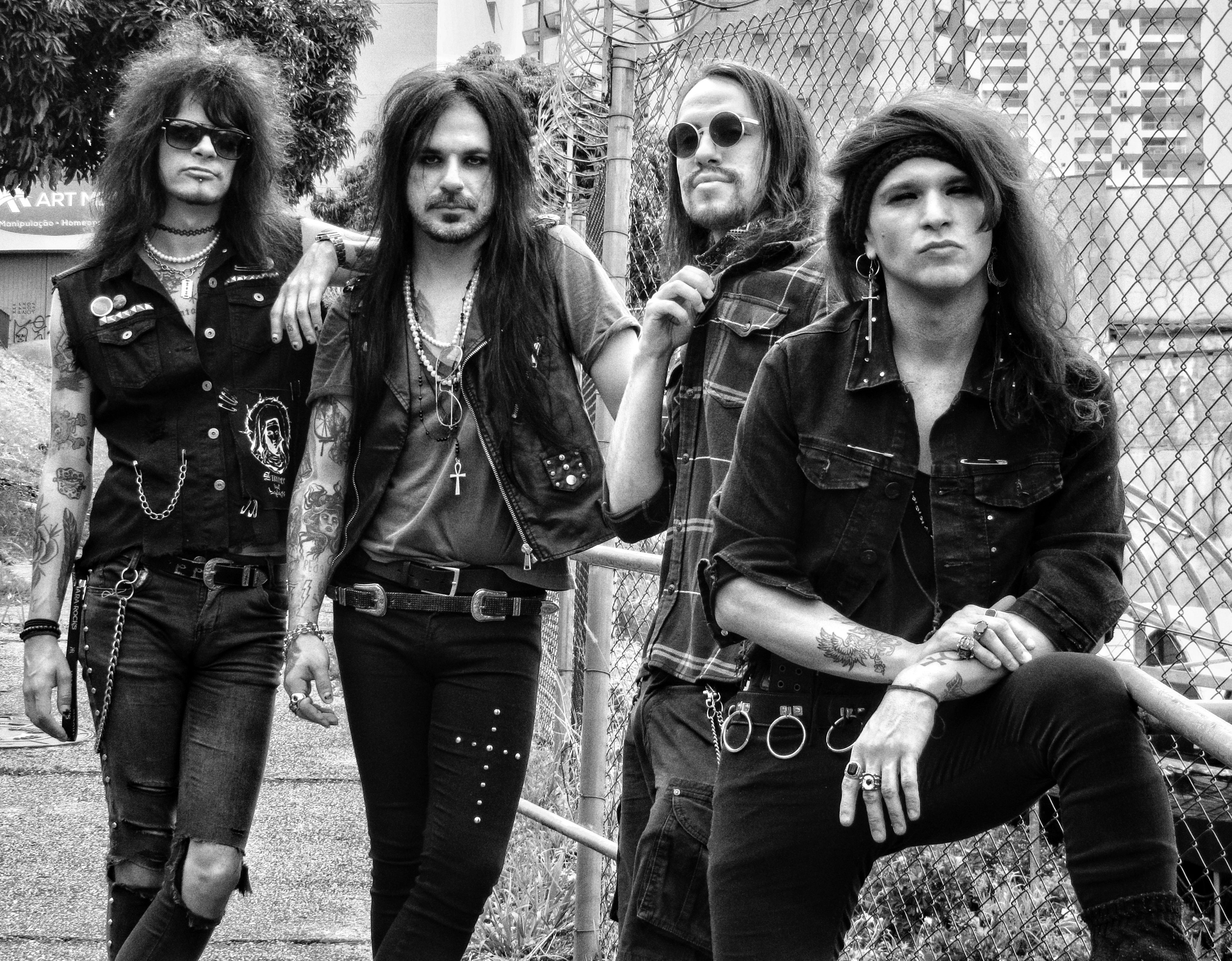 Do you know anything about the Hellenic Metal Scene?
I know not. But I would be glad to hear more. I am a big fan of Greece from what I know from historic background, culture, philosophy and stuff. I am sure this part of the world always have something to share with us all. It's a shame we are so much under big corps influence and sometimes it shades art coming from somewhere other than the US and countries where US corps and musical industry operates the most.
The last 3 years worldwide we have faced many dark, strange & new situations with our everyday life (covid, lock-down etc.) Did all of this affect you positively or negatively?
It has affected negatively for sure. But it also gave me time to compose much. I already have 3 albums pre-made. It will come out eventually. By the way, new single about to be released next May 5th. PRE SAVE IT, WORLD
https://onerpm.link/691101727023
What are your future plans?
We have 2 singles to be released this til June and then we have a tour of 3 months and we will start recording the rest of our second album to release next February.
Thank you very much for your time & Keep up the good work! The closure is yours.
I thank you guys for everything. Let's keep in touch and find a way to go to your country and join forces with you!!! I really am glad. Thanks again!
By Steve the Filthy Dog.
INLUZT CONTACT:
https://www.facebook.com/inluzt/
https://www.instagram.com/inluzt/
https://open.spotify.com/album/647Y7gq4YkA148k5XYnMPh?fbclid=IwAR2lbl371RrUdrCRBnICzxdpEfOmwJiI8oWnYpbmAmtmJpjmZSyBDKZEbvQ