!!!HEAVY METAL FROM ITALY!!!
We had a conversation with Davide "Dave" Cotti (Guitars). Enjoy!
Welcome to the FILTHY DOGS OF METAL Webzine.
Hello Filthy Dogs Of Metal!
1. Tell us a few things about HYPERION (Members, Starting Year etc).
HyperioN was born in 2015 when I met my longtime friend (and drummer) Jason in a rehearsal room. He was looking to form a new traditional Heavy Metal band, and I had recently returned to playing guitar after a 10 years hiatus from music. We started looking for other players to complete the line-up right away, and soon enough we found the renowned shredder Luke Fortini (who had played with Paul Di'Anno some years before) to play alongside me in a classic "twin guitars" formation. It took some time to find the proper singer though, but after a few auditions we finally met Michelangelo and we knew we had the perfect voice for our project. Since then we had a couple of line-up changes, most notably the introduction of Antonio Scalia on the bass guitar - now we also have a brand new drummer, but he is still covered in secret and we are going to introduce him to our fans right after the new album is released!
2. You are going to release your new album ''Into The Maelstrom''. Tell us a few things about this project.
This is our second album, and it follows our debut "Dangerous Days", released in 2017. This time we really wanted to step up our game as much as we could, in every possible way. We got in touch with Iron Maiden official artist Alberto "Akirant" Quirantes for our cover artwork, and he was enthusiastic about our project - in fact, he delivered what I think could be a true contender for metal artwork of the year. We also wanted a better sounding record than the last time, so we got Roberto Priori (from Italian Hard Rock pioneers Danger Zone) handling all the mixing and mastering process, and the results were great! Songwriting took from summer of 2017 to December 2018, and most of 2019 was dedicated to the recording and pre-production process. We definitely took our time, but I think that the new material sounds better, catchier and more diverse then anything we've done before! I really believe that this is an album every true Heavy Metal fan will appreciate.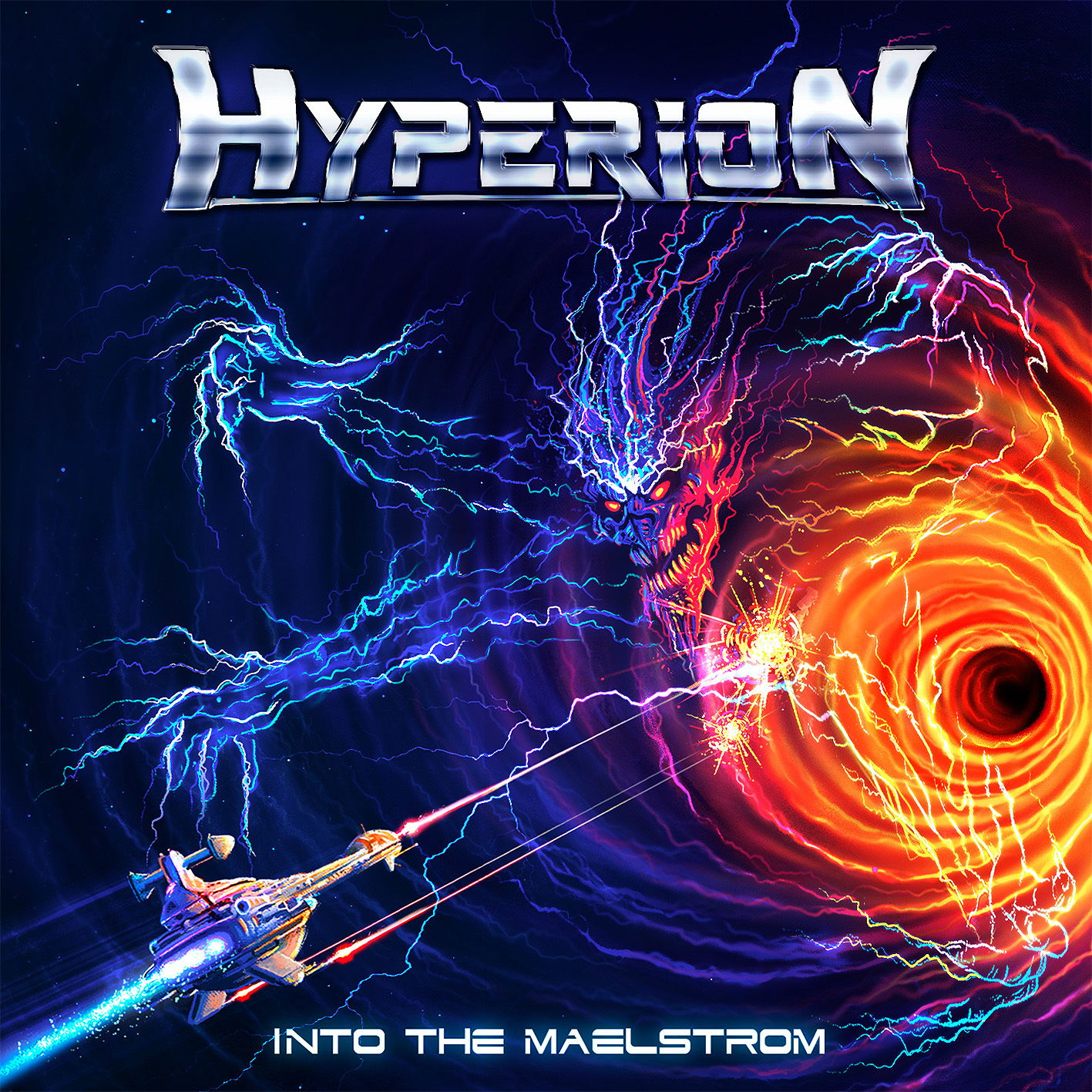 3. Label or DIY and why?
It depends! We were lucky to find a label like Fighter Records, who believed in us right from the start and has always treated the band with loyalty and respect. Unfortunately nowadays it's not such a common thing, and many "so called" labels try to take advantage of younger bands - in that case, I'd say that DIY could be a better option, especially today with so many possibilities - between social networks like Facebook and services like Youtube and Spotify, a new band has at least the chance to be heard without spending too much money.
4. Do you prefer Vinyl, Tape, CD or Digital Format and why is that?
I'm an old school guy, so I'll always prefer having a physical support to play my music - without mentioning the pure pleasure of listening to an album while reading the lyrics on the booklet. That said, I think it's wrong to negate the convenience of the digital format, which comes in handy in so many occasions, so I'm comfortable with both digital and CD. As far as vinyl or tape, that's too old school even for me, though vinyl are the coolest thing if you are a collector.
5. Your music style is Heavy Metal. Which are your main influences (Favourite Artists / Bands etc.)
As a songwriter I think my main influences comes from the great british Metal bands of the 80s (Maiden, Priest, but also Satan and Angel Witch). However, I learnt playing guitar over the first albums of american thrash metal bands legends Megadeth and Metallica, so I think HyperioN comes out as a mix of both worlds. Moreover, you can also clearly hear the Yngwie Malmsteen influences in Luke's guitar solos.
6. Which things, do you think, a Band should sacrifice in order to succeed? Have you ever sacrificed anything in your life for a better future of your Band?
I think most people don't realize how much time you have to put in if you want to have a band that produces records and plays live. First of all, writing a good song can take up to several weeks of hard, dedicated work. Then you need to spend months recording, pre-producing, and finally you have to put every minute of your free time practicing and rehearsing to play it at the best of your abilities. Basically you have to sacrifice most of your social life and many hours of sleep! And I didn't even mentioned the financial aspect, because getting a record done costs a lot of money. So, if you do it, you better be driven by true passion for music, otherwise it might not be worth it.
7. Describe your ideal live show as a performance Band. Have you already experienced that?
When everything goes right, being on stage is always the best time. We had a few shows like that in the past, especially in our own town of Bologna, and we can't wait to go back performing our new songs live in front of our fans! The thing I love the most about playing live with HyperioN is that we don't use any pre-recorded stuff on our shows, and everything you hear is 100% live - which sadly isn't that common anymore in the Metal world.
8. Which attributes, do you think, that a new Heavy Metal Band should have in order to gain identity and be unique?
This is a great question. Sometimes, in today's Metal scene, it seems like you need to have some kind of special gimmick to stand out amongst all the other bands. So either you dress up in some ridiculous ways, or you act fancy, and such. I don't believe in any of this, I do believe in good songs, well written e well performed. It is easy to hide behind a mask or a costume, to create your "new" niche saying that you play "space-pirate-medieval-something", but at the end of the day, you need to be able to back it up with interesting songwriting and give all you've got on stage, otherwise you're nothing more than a comedy act to me. I know this may sound a bit harsh or radical, but maybe if I wasn't wired that way I wouldn't have become a metalhead in the first place!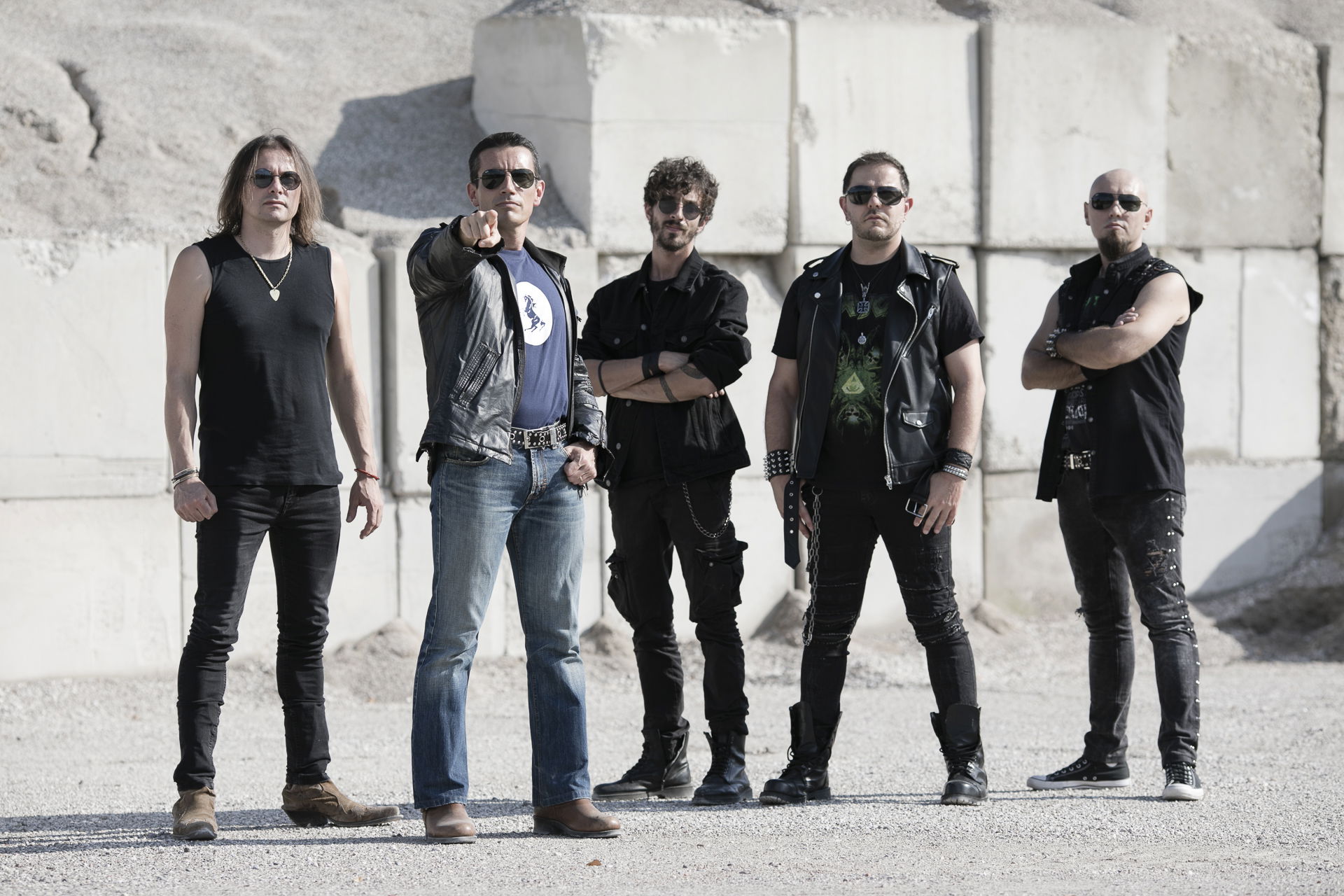 9. Do you believe that Bandcamp and other Digital Platforms help the new Heavy Metal Bands? Which, do you think, is the ideal way for a Band to promote its work?
I believe they do, and I think that if you want to promote your band the better option is to be available on all of them, especially Bandcamp, Spotify and Youtube.
10. Tell us a few things about the New Underground Metal Scene in Italy (Bands, Fanzines, Webzines, Metal Clubs etc.)
There are so many good bands, maybe even too many - let's put it this way: even in our small city of Bologna we have roughly 100 active metal acts - the problem, if there is one, is that the number of bands/musicians may be larger than the actual audience, ahahah! That said, the real problem is that most clubs host only cover and tribute bands, because that is what the casual customers wants; so for a band that produces original content is always very difficult to play live.
11. Do you know anything about the Hellenic Metal Scene?
I know that you have one of the better Traditional Heavy Metal scene on the planet, with so many good bands! I was just listening to the latest EP from Steelwitch, but I also heard the latest album from Dexter Ward (which is great) and many more! You guys are definitely one of the best countries for classic Metal.
12. What are your future plans?
The second single from "Into The Maelstrom" will be released on March 19th, then we'll wait for the album release on April 21st and start promoting it live everywhere we can. We'll begin here in Italy but I hope to go abroad by 2021 - maybe we'll be finally able to come and play in Greece too, that would be epic!
13. Thank you very much for your time & Keep up the good work! The closure is yours.
This is a message for every Metal fan, both in Greece and everywhere else: Guys, there are so many great bands out there waiting to be discovered by you! Today we have unprecedent access to their music (think of Youtube channels like "NWOTHM Full Albums", which is a great resource for all of us) so let's go and find them out, and if you like what they are doing, support them in every way you can, either by buying their CDs and their merchandise, showing up at their live shows or just by sharing their music online. You are the true keepers of Heavy Metal, don't you ever forget it!
By Steve the Filthy Dog.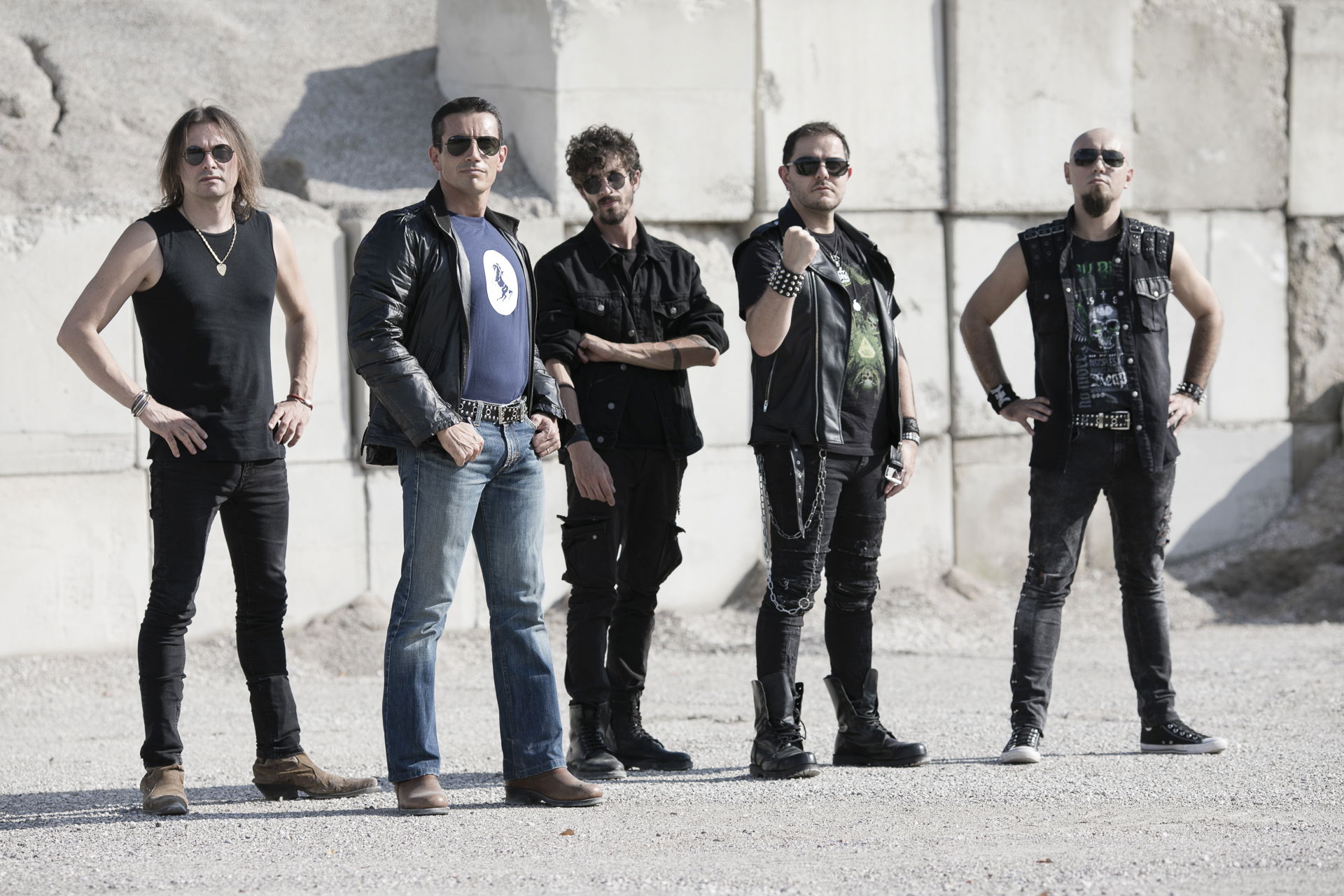 HYPERION CONTACT:
https://www.facebook.com/hyperionbandheavy/