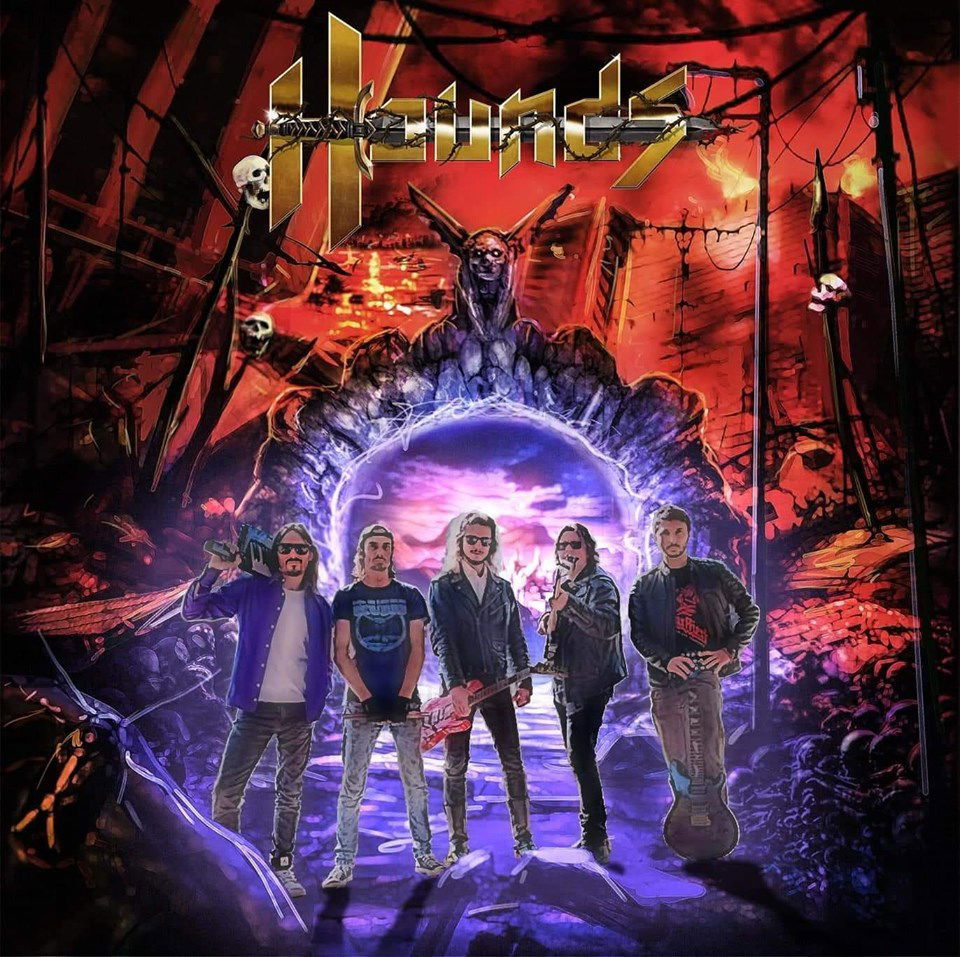 !!!ITALIAN WARRIORS!!!
We had a conversation with HOUNDS. Enjoy!
Welcome to the FILTHY DOGS OF METAL Webzine.
1. Tell us a few things about HOUNDS (Members, Starting Year etc).
Hounds are a heavy/power Metal band born in 2016 from an idea of Massimo Ventura (Vocals/guitar), Marco De Fabianis Manferto (keys) and Enrico Cairola (drums). Marco was new around town and Massimo used to work in a pub next to his place. One day Marco decided to get inside the pub because they used to play heavy music quite loud. The two started to talk about all kind of metal music and as soon as they discovered that they both were huge Savatage fans they became close friends. Enrico few days later returned to Turin, which he left some time ago to live somewhere else and Max, who already knew Enri from before he left, introduced him to Marco proposing the idea to play together.
At first the idea was just to play cover songs of Savatage and other few bands but later, when Stefano Paparesta (bass guitar) and Alessandro Zelferino (guitar) joined the ranks, and they took along their own personal music tastes and ideas, we spontaneously found inspiration to create our own original music, obviously inspired by the masters of hard and heavy, among which the already named Savatage, Judas Priest and Rainbow to name a few and 80's US Power Metal.
2. You have recently released your new album ''Warrior of Sun''. What is the feedback from your audience as well as from the press?
Yes, we have finally released the album and we're so excited about it! So, at the moment audience and the press seem have reacted quite well and they gave us some good feedback but, to be honest, only time will tell us if the album will really break through people. For now we are quite happy as this is our first official release and there is still a lot of space to improvements.
3. Label or DIY and why?
Label! We are in the roster of Punishment 18 Records, and they are working hard for our promotion (news, reviews, interviews). Without them surely we couldn't have all the visibility and attention that now we are receiving on the Album. We decided to ask Punishment 18 Records if they were interested into us since we always liked the work they did with their bands, and we always thought that their policy would perfectly fit with own's and our needs. So far we are really happy to be among their ranks and this is a big achievement for us.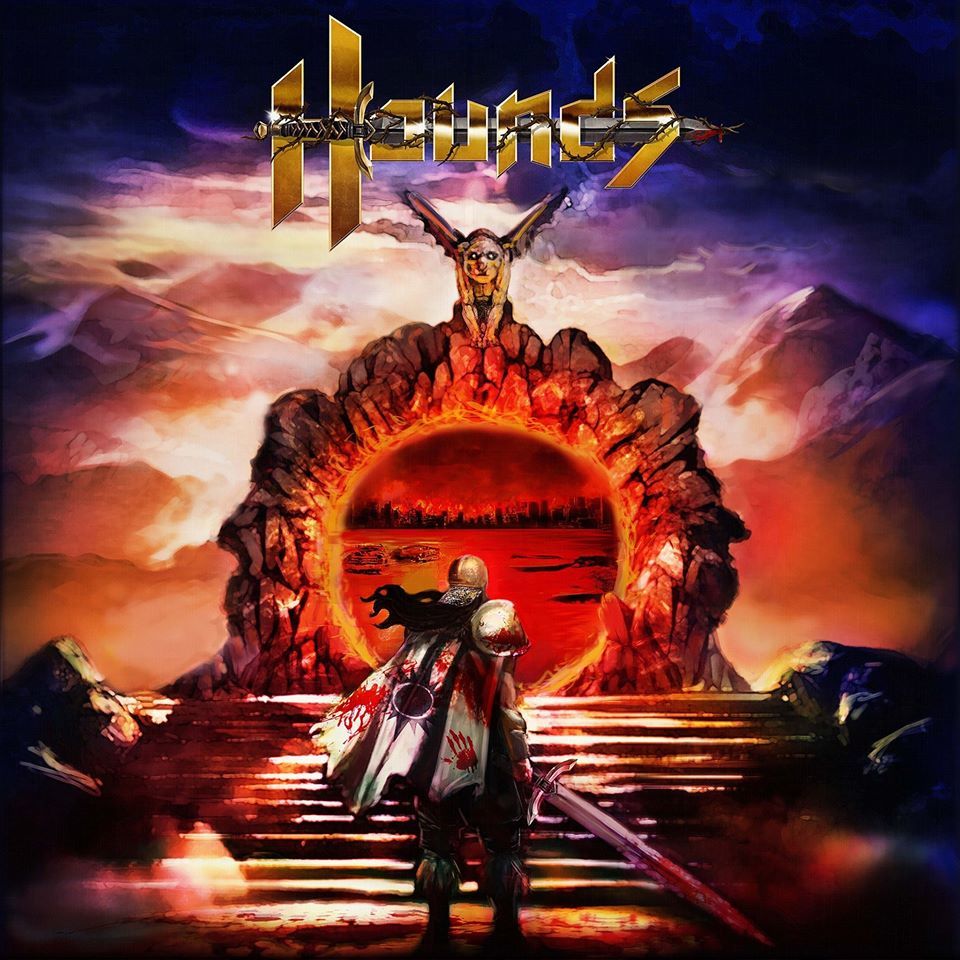 4. Do you prefer Vinyl, Tape, CD or Digital Format and why is that?
Why not all of them? They are all good and every format has its own pros and cons. But if We have to pick up only one of those, we'd all go for vinyl because of its physical charm and the warmth of the sounds.
5. Your music style is Heavy Metal. Which are your main influences (Favourite Artists / Bands etc.)
First of all, we all have a true passion for old school Heavy Metal. We're clearly inspired by Savatage music, but of course we're also influenced by other '70s and '80s bands like Judas Priest, Rainbow, Virgin Steele and many others. We also listen to many different things beside those bands: a lot of Thrash, Heavy and Death metal, but we're also fan of old prog rock bands like Rush or '70s Hard Rock band like Deep Purple and Hawkwind! The most important thing for us is too keep exploring mainstream and underground scene in order to maintain high our interest in this kind of music.
6. Which things, do you think, a Band should sacrifice in order to succeed? Have you ever sacrificed anything in your life for a better future of your Band?
Every day we sacrifice time for the band. We think this is a good point… Persistence and consistency are two necessaries things to succeed. In the end we can't really call it a sacrifice since we do what we love. Probably our girlfriends and friends are the ones that really do a sacrifice since it's all time we steal to them! Jokes aside, what is really hard is to keep investing money for the band, for example to rent the studio to practice and producing the music, which is a real big expense. We all invested a good portion of money for the making of "Warrior of Sun" and we know we have to start worrying again soon about this since we'd like to come out with a new album next year.
7. Describe your ideal live show as a performance Band. Have you already experienced that?
In an ideal world we'd love Savatage to be back on the scenes and we'd love to to share the same stage with them! Now that would be AMAZING! :D
What is really important for us during a show is to see a lot of people that really enjoy what we do and is not too shy or cold to express it openly and wild! You can play as good as you can but in the end it's thanks to the crowd if the show is a memorable one or not. There is nothing worse than playing for an indifferent crowd and nothing better than instead hear them calling your name and an encore! We've experienced both kind of audience since we started playing gigs and we must say that it was so amazing to see the people so enthusiastic, that it makes you quickly forget of the other bad experiences.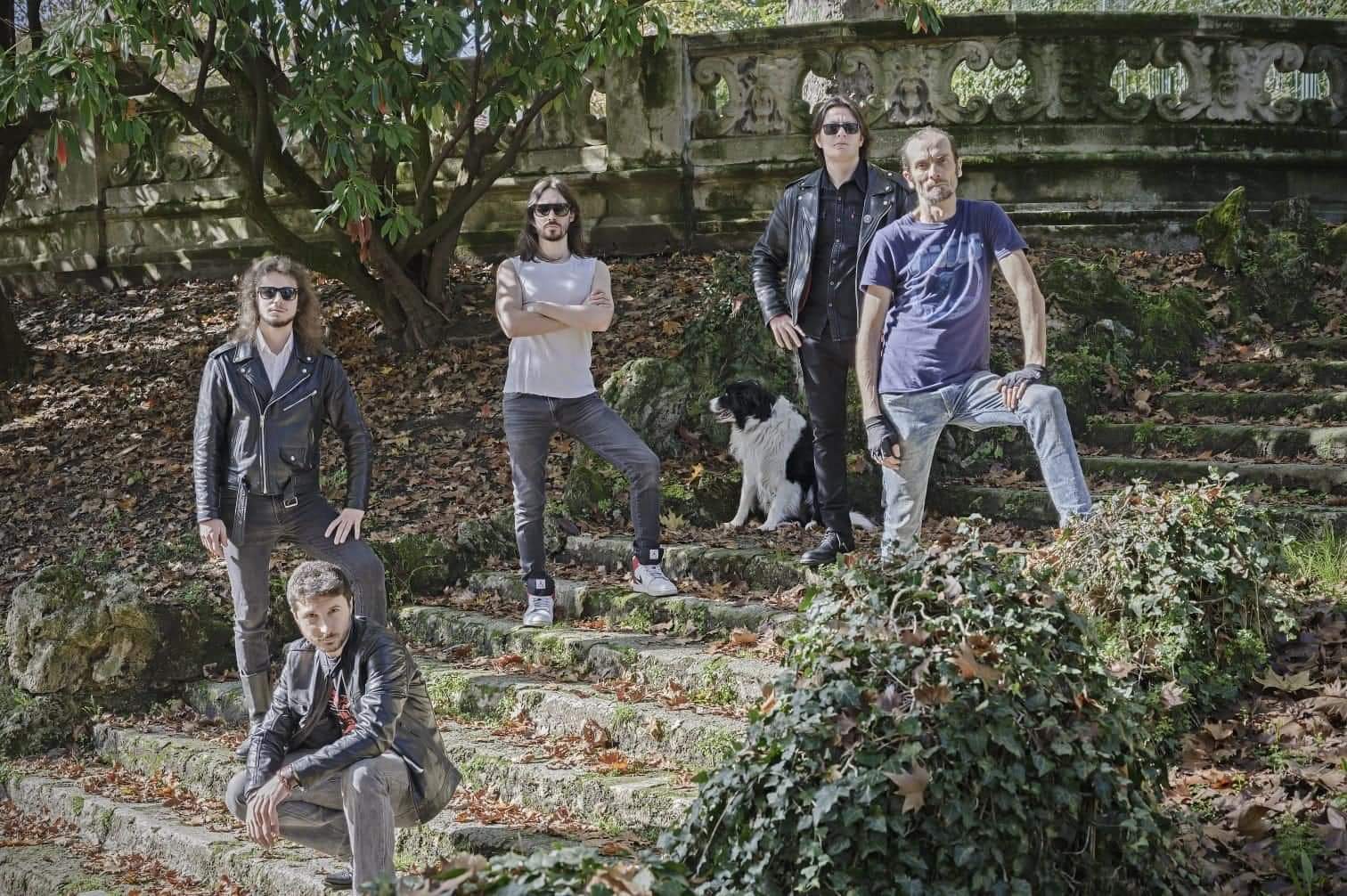 8. Which attributes, do you think, that a new Heavy Metal Band should have in order to gain identity and be unique?
We know that it's quite difficult to sound new and unique in this kind of music after more than 40 years of Heavy Metal, but we still believe that a band could be original only if it has the possibility to mix in its own way the main influences that inspired its own music. In this way we suppose there's a lot of new things to say. So, in other words, the key is try to experiment as much as possible and, as Chuck Schuldiner would say, let the metal flow. We think that we've managed to find our own identity, even if we clearly have strong influences, and that is because we always work as a team and put each others main music influences inside our music track by track.
9. Do you believe that Bandcamp and other Digital Platforms help the new Heavy Metal Bands? Which, do you think, is the ideal way for a Band to promote its work?
Those Digital Platforms are a way like another to reach out as many people as possible. We still think that the best way to gain audience is to play live as much as you can, but the Platforms are a good instrument to develop a faster contact with fans and the people out there who are interested in music. Especially those who are very far from you.
10. Tell us a few things about the New Underground Metal Scene in Italy (Bands, Fanzines, Webzines, Metal Clubs etc.)
In the last ten years a lot of interesting and unique bands were born in Italy, bands who had a good feedback with the foreign audience. We're talking about bands like Vulture Vengeance, the power metaller Kingcrown and many others. In Turin, the city where we come from, there is also a very important part of history of Italian Heavy Metal. In the, '80s we had important bands like Fil di Ferro and ElektraDrive, in 90's we had bands like Broken Glazz and many others. Nowadays, especially in this year, so many other band are going to make their debut, like for example Dark Passage. In Italy there are also a lots of webzines who make an incredible work in order to keep a good focus on reviews, interviews and news about the mainstream and underground scene. Also the Club situation is quite good, especially in the north of Italy, with some good venues, but the main problem is that the audience seems not so massive.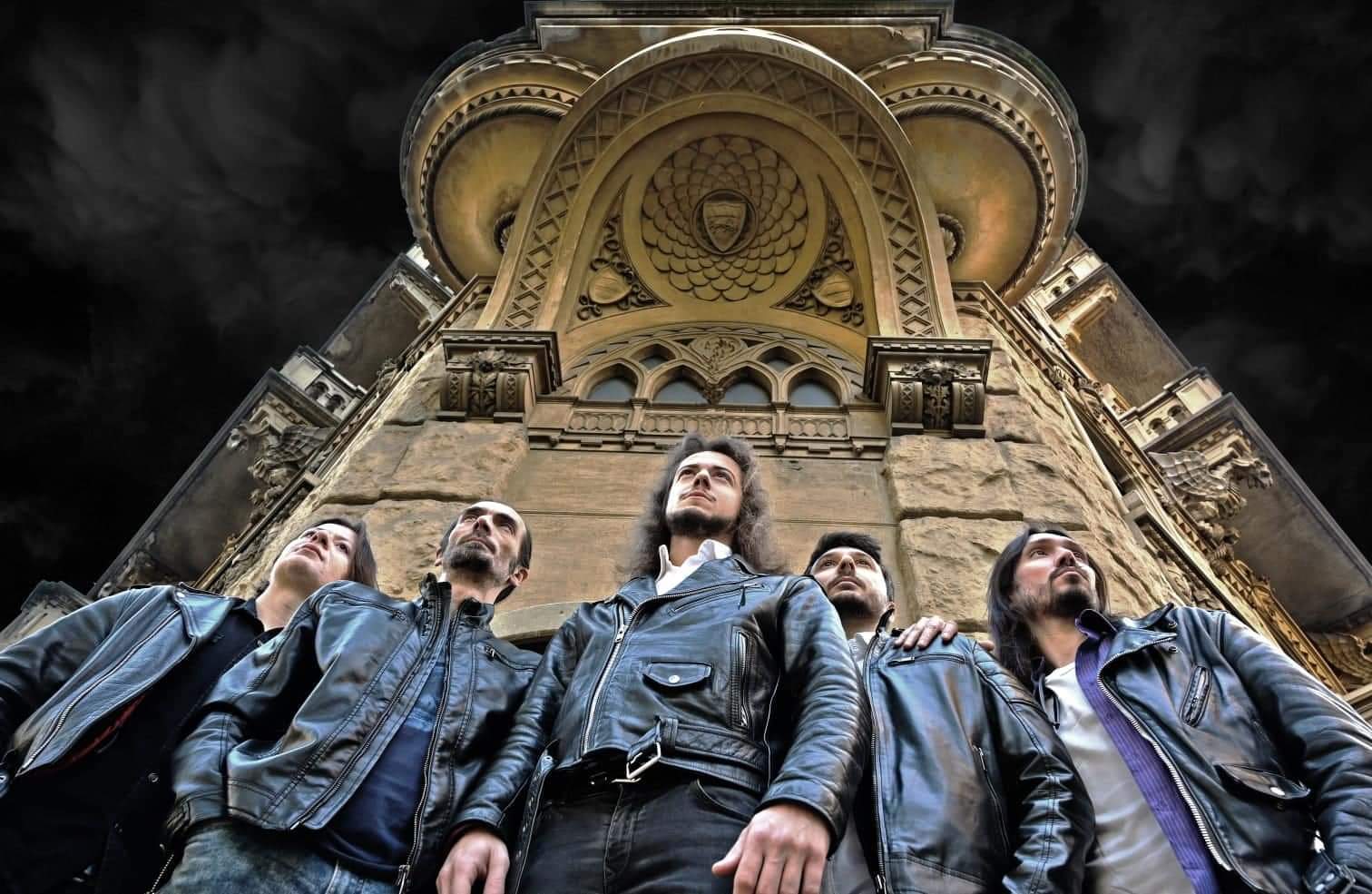 11. Do you know anything about the Hellenic Metal Scene?
Right now we very well know an hot '80s Heavy Metal band named Spitfire, but honestly we have a void that has yet to be filled. Fortunately few days ago we had the chance to speak with a fellow from Greece that was interested in our music. Turns out he's a die hard fan of both Greek and Italian Underground and he passed us a lot of names of the Hellenic Scene, such as Northwind, Rust, Crush, Vavel and Raw Silk. We're going to know the Greek old school scene very soon thanks to George! It's great to meet people like him!
12. What are your future plans?
Playing as many gigs as we can to promote Warrior of Sun, as far as we can afford to go! We want to let the people know us and we want to know them! we also aim to start as many relationships and partnerships with as many bands as we can, because in the end we are all on the same boat and we think that if we all cooperate, we really can rise the underground to an higher level!
13. Thank you very much for your time & Keep up the good work! The closure is yours.
Many thanks to you for this interview, we really appreciated it. We already said a lot so we just wanna say a big thank you from the bottom of our hearts to everyone who support us! it really means a lot to us.
Just remember: We are Hounds, AND WE HUNT YOU DOWN!
Cheers!
By Steve the Filthy Dog.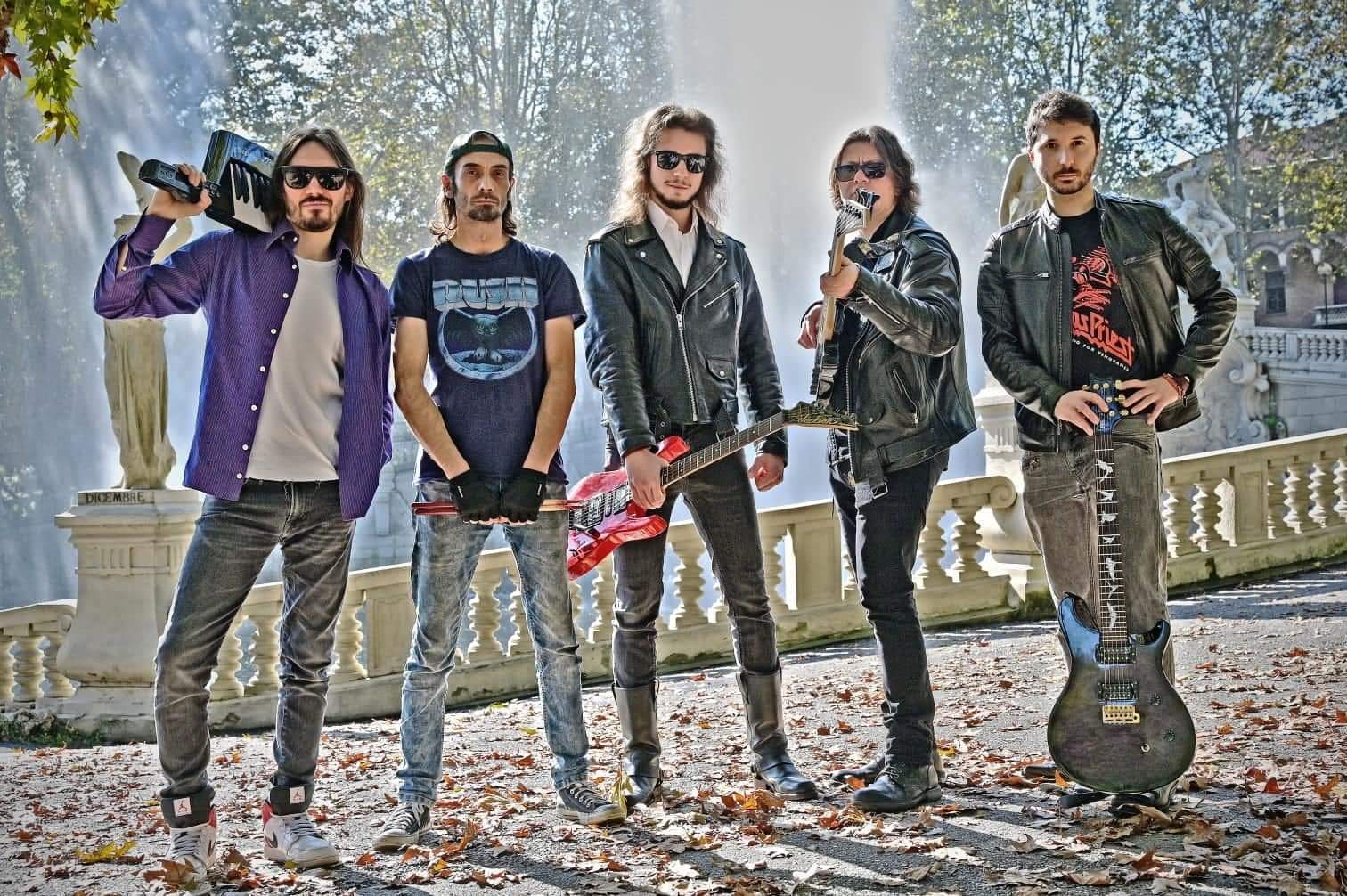 HOUNDS CONTACT:
https://houndsmetal.bandcamp.com/releases
https://www.facebook.com/HoundsMetal/