!!!HEAVY METAL FROM COLOMBIA!!!

We had a conversation with Daniel Mantilla (Bass/Vocals).Enjoy!
Welcome to the FILTHY DOGS OF METAL Webzine.
1. Tell us a few things about HEX CROW (Members, Starting Year etc).
HI everyone! We started Hex Crow on 2016, after splitting up from Hatred, a band with another singer. Felipe (drums) and I, met in Hatred around 2011, and we've met and played with Sebastián (guitars) since we had a thrash metal band, back in 2006. So here we are, just 3 friends making Rock 'n' Roll.
2. You have recently released your new EP ''Forward To The Past''. What is the Feedback from your audience as well as from the Press?
Forward to the Past was a whole new bet for us, we had these songs we've written and started recording on our own, on different sessions, and ended up being a EP released on tape. And surprisingly, the audience has loved it. This recording is obviously rawer than the album because we wanted to see how far we could get by our own means in our little studio, and that sound seems to like to some folks. Also, for the Colombian press, we surprised them and finally answered their usual question "why don't you make songs in Spanish". So we had our first Spanish song on this tape, and has had a big impact on fans and press.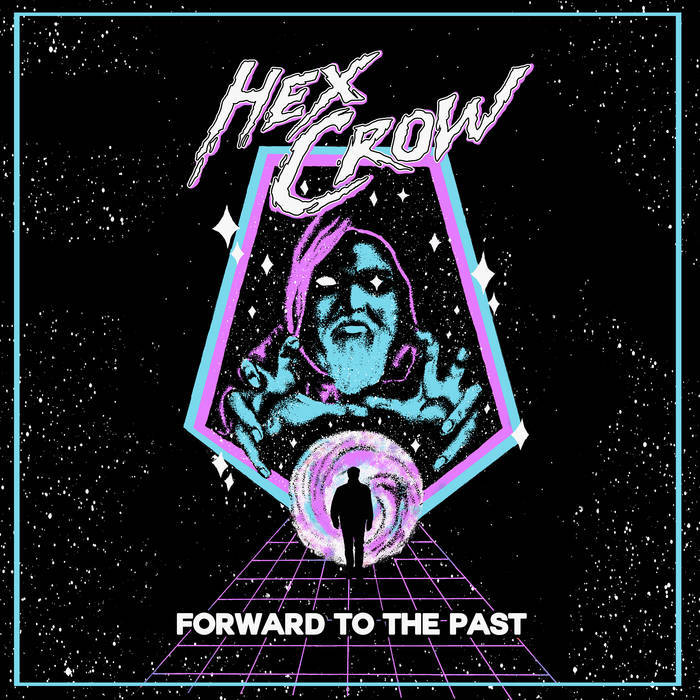 3. Label or DIY and why?
Well, we've kinda been always a DIY band, but also labels have played a part in our releases. For instance, when we recorded the album, the whole investment was ours. And by the end of the mixing and mastering we ran out of money, so a label, DIAVEL Records from our town, offered to press and release the album and we teamed up to make it real. With this last EP, a new Colombian label, A.F.O.H.M.U. offered us to put out a badge of 50 tapes with whatever we had ready to press, so we rushed up and finish recording and mixing this songs we had and that's how it was done. But, when you have on your hands a Hex Crow's record or see the credits on any platform, you'll always see us and Vermin Records (our own production label) on the production of it all, because the biggest investment is always made by ourselves.
4. Do you prefer Vinyl, Tape, CD or Digital Format and why is that?
Every physical format is awesome, if you take out a high quality and good looking product, it's gonna be a market for it and it's going to be appreciated by your fans. If you ask me, two months ago, before having a tape, I would say to you that I wanted to focus all our energy on Digital Format, but I've seen that also the cassette format is gaining strength again (we sold out really fast), Vinyl has made it through the top of physical formats again (I guess more vinyl records were sold last year than CD), and the CD is still active. Even though, we're gonna keep pushing the digital format as hard as we can, because our goal is to be heard all around the world and in every occasion. When a guy plays our music on his phone while going to his job, when some dude shares our album on spotify to a friend, when we get in people's ears on a daily basis, that's when we are going to consider that we are succeeding on what we do, music.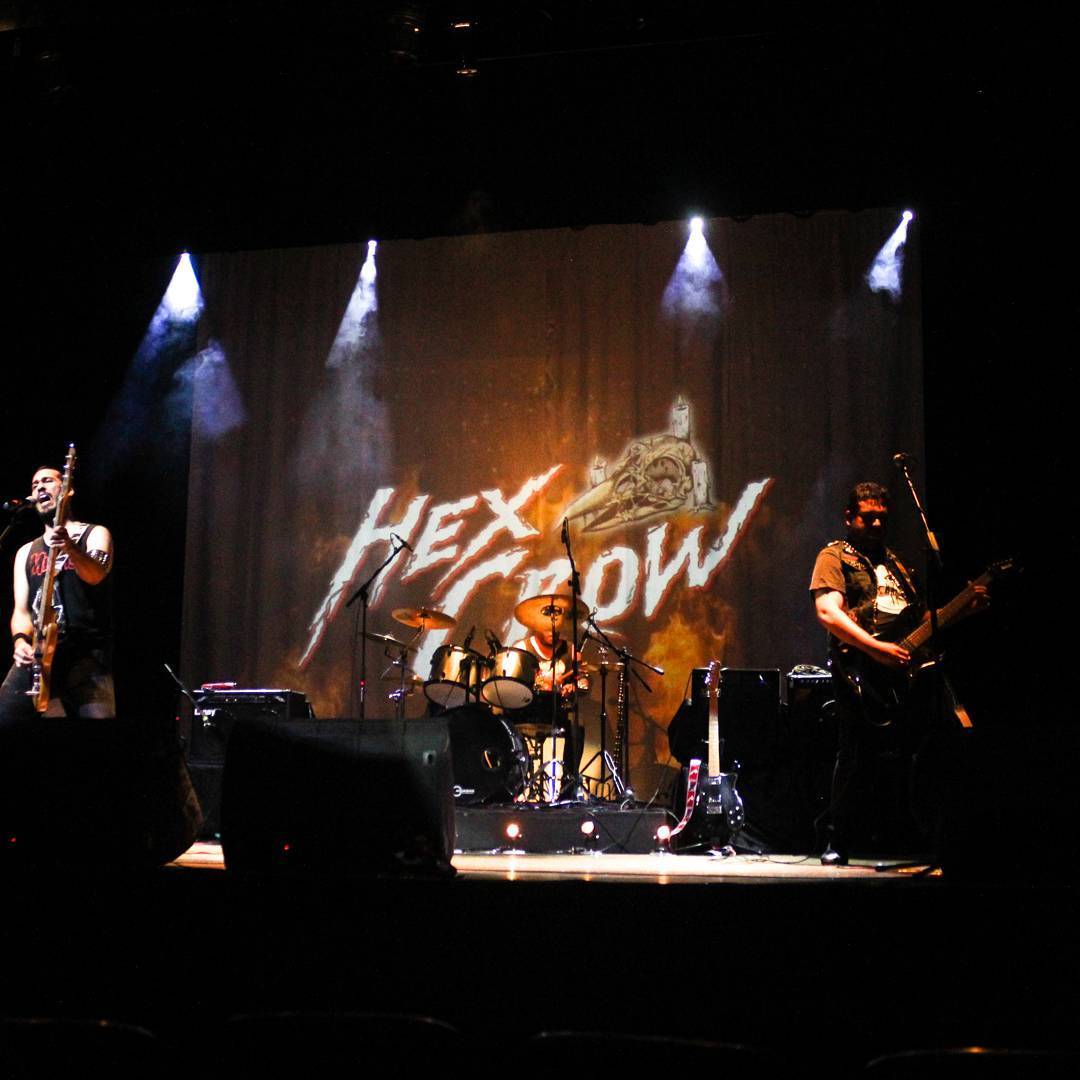 5. Your music style is Heavy Metal. Which are your main influences (Favourite Artists / Bands etc.)
Since we've known each other and played together for a long time, lots of records, bands and genres have carved in our brains and given us a peculiar style. In those influences, I can mention Motörhead, Angelwitch, Riot, Victim, ZZ-Top, Deep Purple, lots of Black Sabbath, Cactus, Grand Funk Railroad, US Heavy Metal like Armored Saint and Metal Church, 80's American and German Thrash Metal, NWOBHM, Doom; Colombian bands like Nash, Nightmare, Masacre or Skull and South american bands like Hermética, V8, Cobra and so much music, old and new I'm passing by, but I know it has build up our sound. We know how to play metal, call it heavy, or speed, or thrash or whatever, it comes from our guts and is up to the listener to label it.
6. Which things, do you think, a Band should sacrifice in order to succeed? Have you ever sacrificed anything in your life for a better future of your Band?
There are lots of sacrifices that you have to do in order to succeed, time is essential, and that time you have to take it out from other activities that might produce more money, at the moment, to create a slow raising project that might get you to achieve what you've dreamed. Have we done that? Yes and no. We all are professionals in different areas and have put time on those careers too, in order to 'make a living' out of regular jobs, but recently we're getting in the way of entertaining business or flexible jobs, to be able to dedicate more time for the band and since the band started we've had our own rehearsal studio that has been a great experience and an open road to write music. Also there's common sacrifices as sometimes missing parties and stuff, because rehearsal or recording time is sacred for us.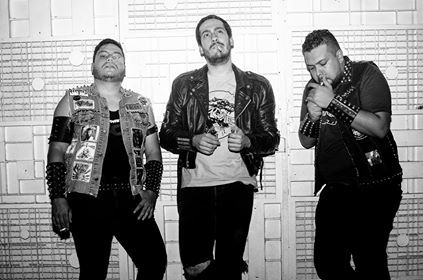 7. Describe your ideal live show as a performance Band. Have you already experienced that?
I think I speak for the whole band when I say that the ideal show, if we're talking about just one performance, might be playing in a stadium or Colosseum, we gotta set our goals far enough to dream. But it would be even as awesome as that, to have the chance to play in whatever-the-size venues all around the globe.
8. Which attributes, do you think, that a new Heavy Metal Band should have in order to gain identity and be unique?
Just to play from the heart, don't follow anyone's look or sound, just gather-up great ideas and influences and build up your unique way experimenting with your sound.
9. Do you believe that Bandcamp and other Digital Platforms help the new Heavy Metal Bands? Which, do you think, is the ideal way for a Band to promote its work?
Yeah, if it weren't for the digital-era tools, we weren't even be in Filthy Dogs of Metal in the first place. With music streaming services we can have a bigger reach and diffusion than with a physical record, and has happened, we made like 500 issues of our album and we still have copies to sell, and when NWOTHM Full Albums uploaded it to their channel (Nowadays, somehow has been taken down) it gained like 100 times more listeners than we could reach selling those CD. So, that's only one channel, if we exploit Spotify, Deezer, Apple, Youtube, Napster, Bandcamp, etc. it's gonna be awesome. Bandcamp is not the handiest way to manage your music library or playlist, as a fan, but for the bands, is the best way to earn some money, from someone around the globe that wants to download your album and donate to you, from physical merch you can post and sell through the profile, or to give away your music to a label or person anywhere in the globe.
10. Tell us a few things about the New Underground Metal Scene in Colombia (Bands, Fanzines, Webzines, Metal Clubs etc.)
Underground metal scene in Colombia is not a thing from nowadays, we know for a fact, that back in the 90s, Colombian and Norwegian scene kept in touch and that helped to forge their style and ours as well. Today, we could say it has weakened down a little bit, because we're going through a generation change that has lowered the amount of fans; teenagers now can reach an immense amount of styles (in the alternative music) that not always is going to be Heavy Metal. I mean, a few years ago, we had access to what our neighbour, older cousin, classmate wanted to share to us on a CR-R or a Cassette, so the legacy kept flowing between generations; now it's more complicated, every kid chooses what he wants to hear from Youtube or others. Nevertheless, the colombian metal scene is still on its feet and we still have many labels, fanzines, radio shows, Vloggers, photographers and of course, great quality old and new bands that keep the fire on.
11. Do you know anything about the Hellenic Metal Scene?
After we released our first album the first buying request was from Greece. We also received some feedback from Greece resellers asking for the album. To be honest, we don't know much about the Greek underground scene beyond the acknowledgement that is one of the few countries in Europe where there is still an underground scene in the cities and not just big festivals.
12. What are your future plans?
We think this tape we just released is a mid-step towards our second album, we plan to have it ready by the end of this year. Meanwhile, we want to play everywhere we can, focus on songwriting when we can and on releasing stuff for our followers.
13. Thank you very much for your time & Keep up the good work! The closure is yours.
We're very grateful with Filthy Dogs of Metal, is a great honor. Thank you for reaching us and for making a space for another Colombian band. For the readers, take a look on our music through the different digital ways and please give us an appreciation, whether you like it or not, let us know to keep growing up. Keep metal alive listening to new stuff that many bands have to offer. Cheers!
By Steve the Filthy Dog.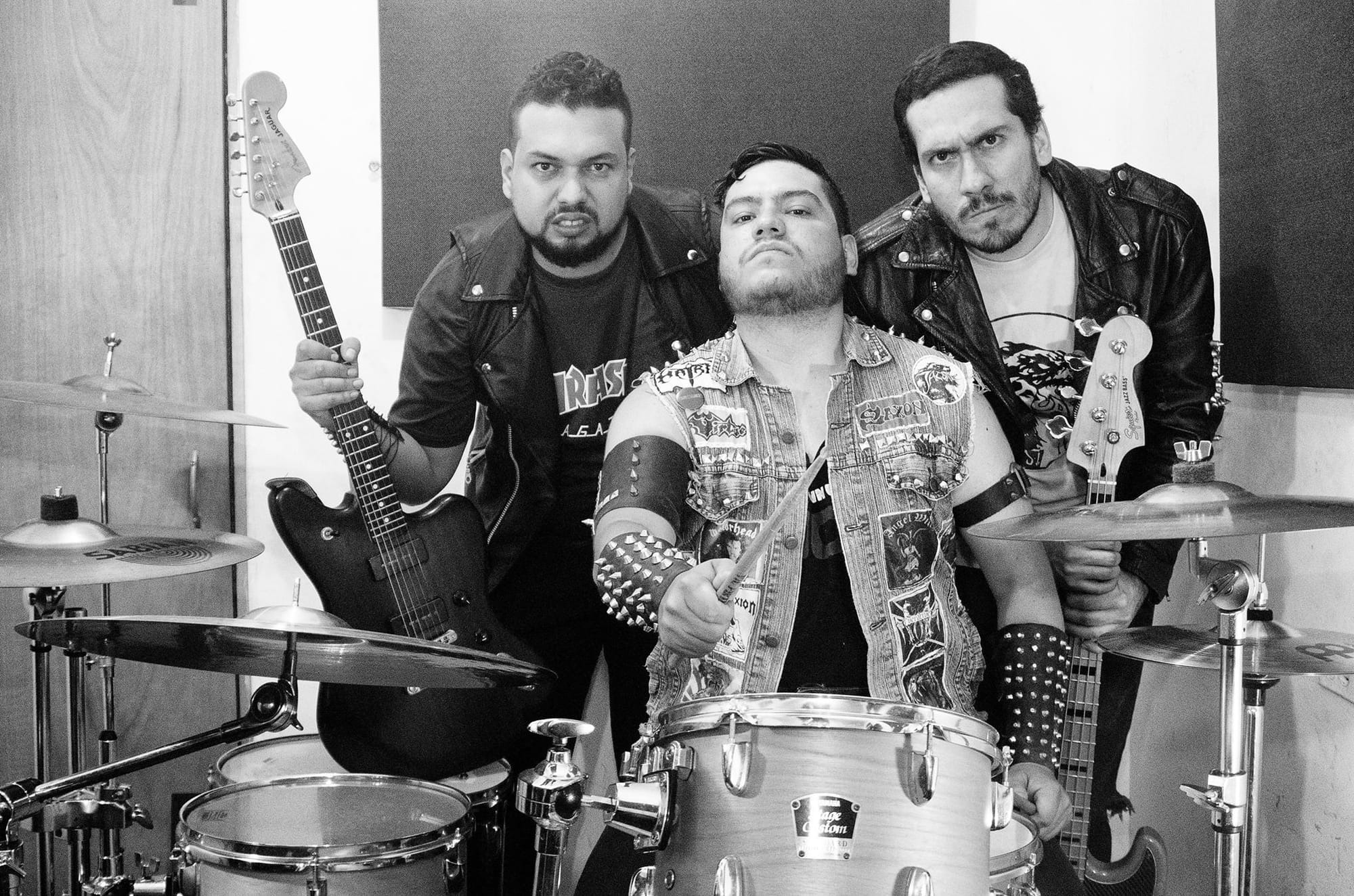 HEX CROW CONTACT:
https://www.facebook.com/hexcrowband
https://www.instagram.com/hexcrowband/
https://www.youtube.com/channel/UC1ksFzbv1mhIzEQyR36pHoA
https://ffm.to/forwardtothepast_ps