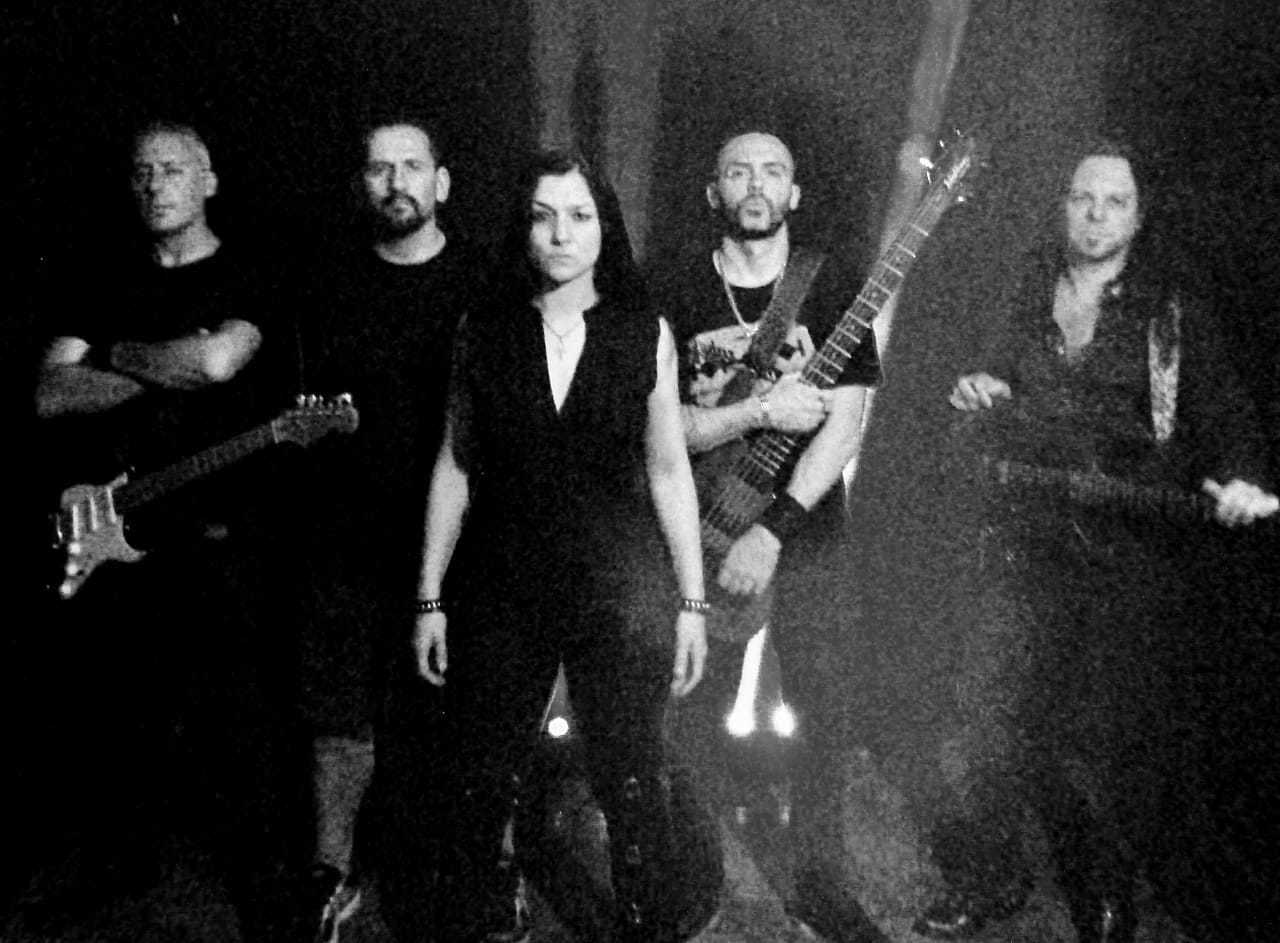 !!!ARGENTINIAN HEAVY METAL!!!
We had a conversation with HESS. Enjoy!
Welcome to the FILTHY DOGS OF METAL Webzine.
1. Tell us a few things about HESS (Members, Starting Year etc).
HESS started in 2010 playing classic heavy metal cover songs. As years went by, we began incorporating songs of our own and we've released one EP and two LPs so far. The band went through several changes in its line-up but nowadays, HESS are: Melani Hess (vocals), Ariel Schefer (rhythm guitar), Martín Blengino (drums), Eric Knudsen (bass) and Diego Schmidhalter (lead guitar).
2. You have recently released your new album ''Harpokrates''. What is the Feedback from your audience as well as from the Press?
We feel more than amazed. We didn't expect so much in such a short time. We see that the audience when coming across with the new album, especially enjoys the fact that our songs maintain a NWOTHM style. Audiences from many countries sharing their opinion on Instagram, YouTube, Facebook, etc. Our sound has always been natural to us; we expressed our influences and emotions in those songs because we grew up listening to that music genre. It's not that we don't like other heavy metal variations, we really enjoy them actually. But what we do better is what we feel inside, what we absorbed when young. And we love following that path full of melodies, strings, voices, drum rolls, not so much distorsion, not so much double bass drum pedal, but indeed -- melody, harmony and rhythm.
As regards the press, we are humbly grateful to all the air-play, reviews and interviews all the way from Germany, Greece, USA, Canada, Spain, and from our beloved Argentina too.
3. How did your cooperation with Sonic Age Records occur and what do you prefer most, Label or DIY and why?
We caught the label's attention via Tiago Anderson's collaboration through his YouTube channel: NWOTHM Full Albums. Without his uploading our album, we wouldn't have reached Sonic Age Records.
The second question is a tough one. We released Harpokrates in Argentina independently before receiving the label's and Tiago's proposal. There are probably more cons than pros when you release an album on your own. It's hard work and a lot of money (which you not always get back). But it gives you sort of a sense of achievement and pride.
On the other hand, having been signed to Sonic Age and with Tiago's collaboration, and even though we don't see much economic reward, we do see that their collaboration has opened up so many doors across Europe and in many other parts of the world. They've helped us reach far more people than we would have done by ourselves. We are deeply grateful to them.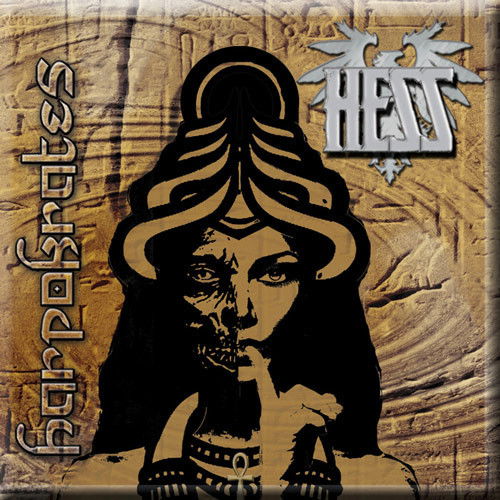 4. Do you prefer Vinyl, Tape, CD or Digital Format and why is that?
When you love music, you learn that everything helps. When collecting music and being able to see and appreciate the cover art in its large size, vinyls are at the forefront.
CD format is almost a must. It's the token of your hard work summarised in an album, which you can hand in to a fan and feel that you are really giving them something.
The digital form fills up those empty spaces since it allows you to play it on your mobile phone, computer, on a pendrive in your car. It allows you to access the band when the physical format is not possible.
They told us the cassette is catching on again. It's not the case in Argentina. But let's see. That's a classic.
5. Your music style is Heavy Metal. Which are your main influences (Favourite Artists / Bands etc.)
Melani's influences: DIO, Black Sabbath, Iron Maiden, Judas Priest, Saxon, Rainbow, Megadeth, Accept, Helloween, ACDC, Rush, Testament, Van Halen, Yngwie Malmsteen, Whitesnake, King Diamond, Symphony X.
Ariel's s influences: Black Sabbath, Deep Purple, Rush, Iron Maiden, DIO.
Martin's influences: Gospel, Soul, Funk Rock, Dave Matthews Band, Screaming Headless Torsos, Richard Bona, Iron Maiden, Vital Tech Tones, Vinnie Colaiuta, Dave Weckl Band, Joe Sawinul, Trilok Gurtu.
Eric's influences: Judas Priest, Primal Fear, Striker, Stratovarius, Nightwish, Helloween, Iron Maiden, Hammerfall, Firewind, Masterplan, Queen.
Diego's influences: Van Halen, Gary Moore, Vandenberg, Vito Bratta, Deep Purple, Van Halen, Thin Lizzy, Survivor, Rainbow, Mr. Big, Whitesnake, White Lion.
6. Which things, do you think, a Band should sacrifice in order to succeed?
Have you ever sacrificed anything in your life for a better future of your Band?
Excellent question. The first thing you have to sacrifice is time. Each of us has their own personal life and job apart from music. Unfortunately in Argentina, metalheads cannot live off music. You have to devote necessary time to maintain a band; rehearsals, recording sessions, interviews, gigs, videos, etc. That implies reducing your time for personal matters and in some cases, your work "efficiency"; but that's how this business works. No pain, no gain.
7. Describe your ideal live show as a performance Band. Have you already experienced that?
Being the performance band is such a wonderful feeling, although we enjoy being part of any gig. Whenever we have played as a performance band, it's because we organised everything. Gigs where we put in a great deal of effort by ourselves. Not only when playing, but also for the whole organization in terms of promoting, lights and sound; i.e., hard work involving being prepared to play and offering a gig 100% audiovisual. Being an underground band implies an even bigger effort. It would be easier with the help of producers, managers, labels, etc. All in all, it all entails blood, sweat and tears, but the result has been extremely satisfying.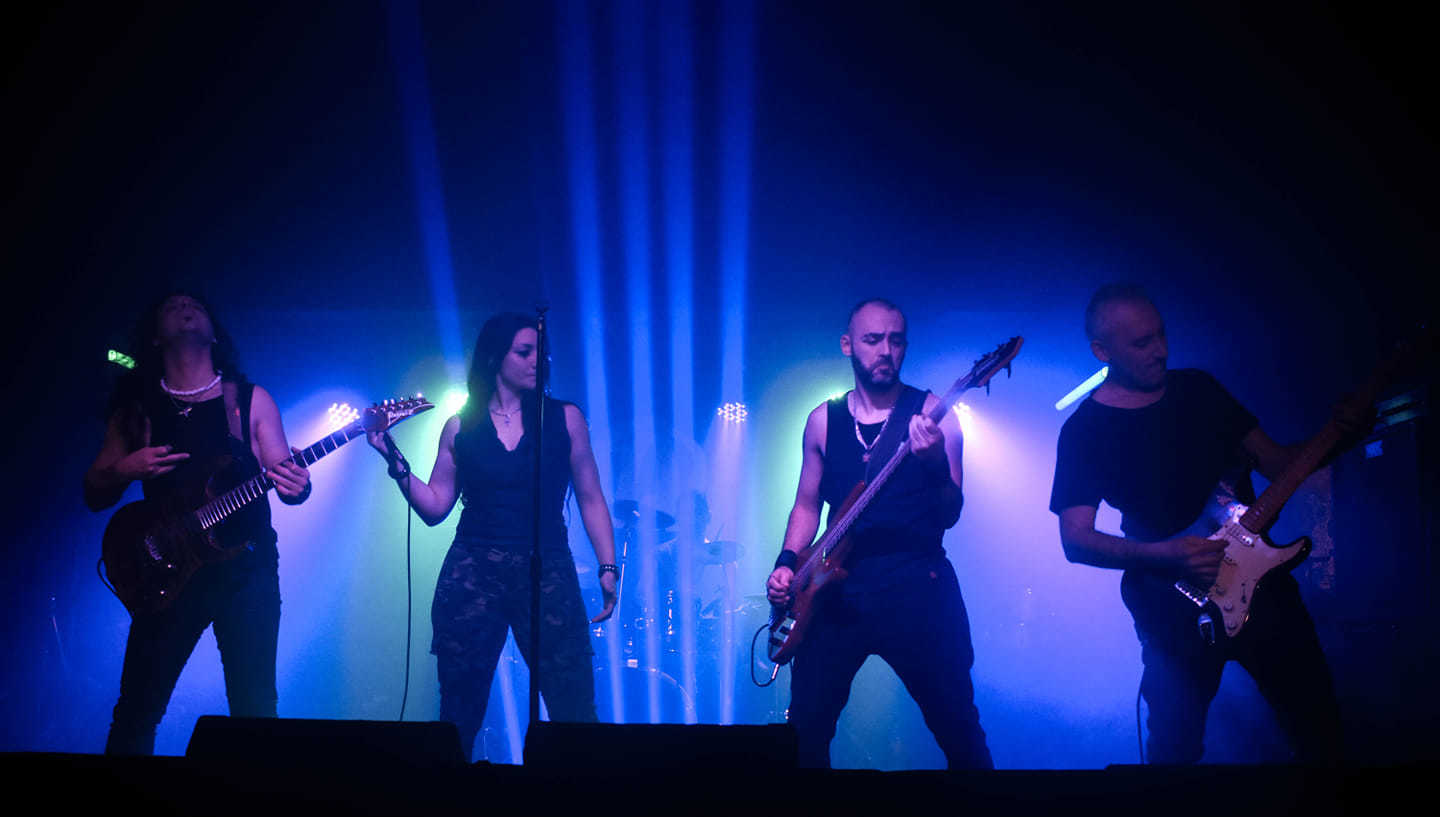 8. Which attributes, do you think, that a new Heavy Metal Band should have in order to gain identity and be unique?
Good songs, a good singer, good musicians. Members committed to the project, along with their virtues and limitations. Commitment is of utmost importance. Well-recorded material. And most importantly, coming to the right audience's ears. There are plenty of good bands out there, but if you don't manage to get your music listened to by the right audience, they will never be widely known. The seed may be good, but if it falls into barren soil, it'll never grow.
Nowadays, it's very difficult to be completely authentic, musically speaking. From Robert Johnson onwards, we have all been influenced. What we do value is authentic feeling. Commitment, enthusiasm and passion.
9. Do you believe that Bandcamp and other Digital Platforms help the new Heavy Metal Bands? Which, do you think, is the ideal way for a Band to promote its work?
Definitely. New NWOTHM bands and underground bands can now cover distances unthought-of decades ago (without a label's aid), thanks to digital platforms such as Spotify, Bandcamp,Youtube, etc.
Regarding the ideal way of promoting a band's work, we think that in part, it entails the band's own effort and desire to be known – distributing or uploading their material, throwing gigs whenever possible to get new fans. But when you have a label's help, you can achieve even more things in terms of broadcasting, promotion, tours, magazines, interviews, etc.
10. Tell us a few things about the New Underground Metal Scene in Argentina (Bands, Fanzines, Webzines, Metal Clubs etc.)
Playing heavy metal in Argentina is no easy task. Not being a massively popular genre makes everything seem as if swimming against the tide. In essence, it's always been like this and it will always be so. But there's no use complaining, probably that happens in many parts of the world.
Anyway, the underground metal scene and the heavy metal audience both exist. There are many bands still prevailing and new ones still appearing. The same thing happens with webzines. There are so many people posting about bands and promoting their material and gigs. Unfortunately, available places to play heavy metal live are decreasing in number.
11. Do you know anything about the Hellenic Metal Scene?
Ariel does know something about it and he follows news on it via Spotify playlists' suggestions on Septic Flesh and Rotting Christ.
We don't know so much about the Hellenic Metal scene but we are going to investigate, because with the rich ancient history your country has, there must be a lot of bands offering very interesting themes in their songs.
12. What are your future plans?
We devoted most of 2019 to finishing our album Harpokrates, to promoting and playing it live and recording new videos. By the way, there is a new video coming soon to song Chaos at Uruk. These days we have finished recording a cover to Iron Maiden's Caught Somewhere In Time which will be part of a Latin American tribute album promoted and produced by Rotten Flesh Records from Brazil and Italy.
Next year, we are planning to play in different cities and, the Gods willing, we would love to reach European soil to show what we do in Argentina. We dream of playing in Germany, Sweden, Greece, England, etc. It would be amazing to share metal comradeship with brothers and sisters from Europe.
13. Thank you very much for your time & Keep up the good work! The closure is yours.
First of all, thank you so much for providing this space. We loved this interview. The questions have been quite different from the ones we've been asked before, and that turned out to be amazingly interesting.
We love Greece and its history. We love Theseus and the Minotaur. We love Achilles' deeds. We love Leonidas and his 300 warriors. We love Alexander and his conquests. Long live Greece, its people and its heavy metal. A big hug from the far distant Argentina.
By Steve the Filthy Dog.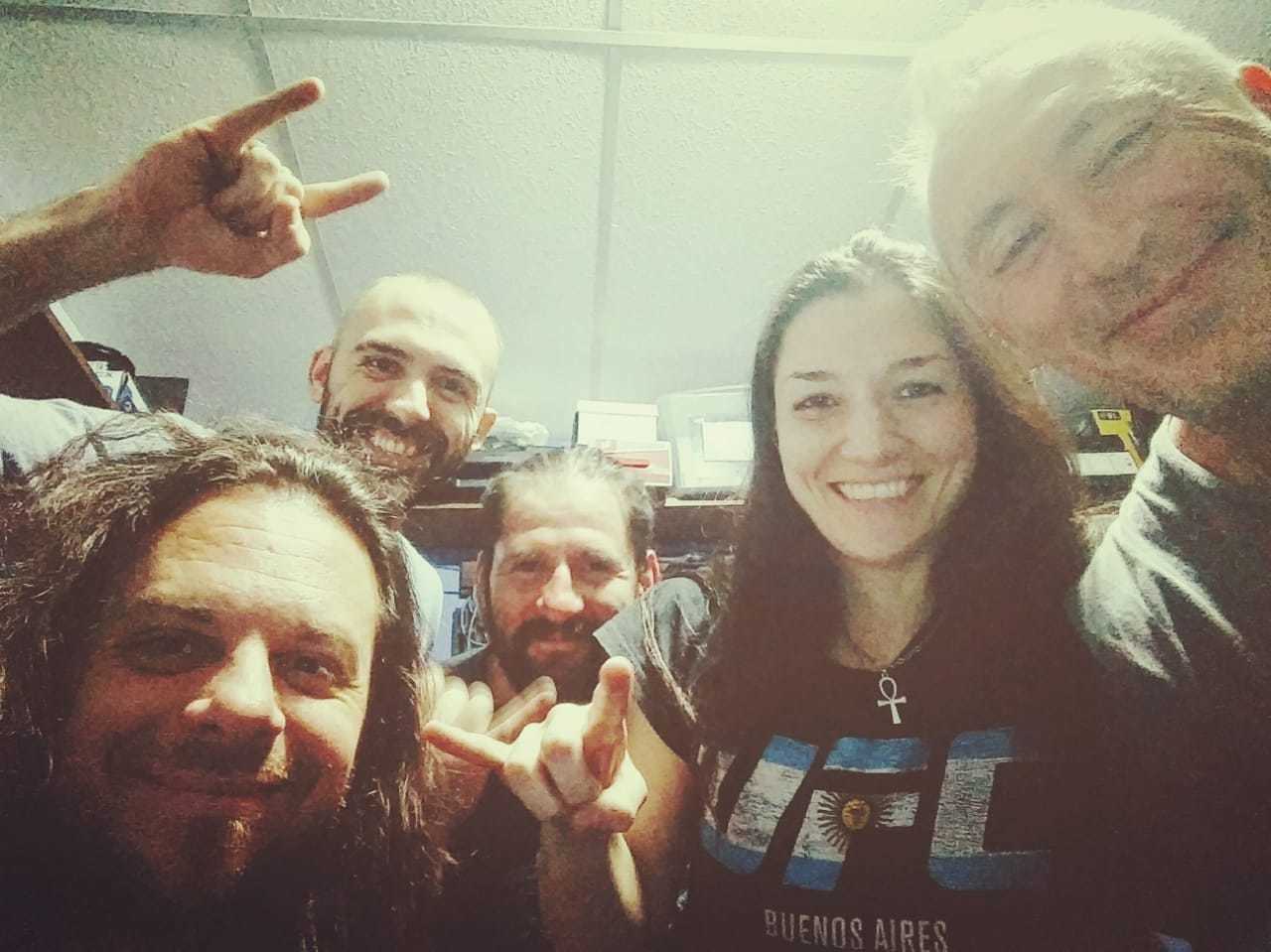 HESS CONTACT:
https://www.facebook.com/HESSHeavyMetal/
https://hessheavymetal.bandcamp.com/