!!!BRAZILIAN HEAVY METAL!!!

We had a conversation with HELLHOUNDZ.Enjoy!
Welcome to the FILTHY DOGS OF METAL Webzine.
1. Tell us a few things about HELLHOUNDZ (Members, Starting Year etc).
HELLHOUNDZ was formed in Fortaleza, Brazil, in 2016, with the intention of doing an authorial work based on the sound of NWOBHM.The band only managed to stabilize its line-up in 2018, and then released an EP with same name. The good repercussion of this EP made the band start thinking about a complete album and get to where it is today.
Helhoundz is:
João "JJ" Junior - Vocals
Joe Wilson - Guitar
Renan Magalhães - Guitar
Augusto Oliveira - Bass
Rod Magnani - Drums
2. You have recently released your album ''The Battle of the Somme''. What is the feedback from your audience as well as from the press?
"The Battle of the Somme" was released on 12/27/2019, and the feedback has been as well as possible! Both specialized critics and audience have given us a spectacular feedback, and even in a surprising way for us. People all over the world are purchasing, listening and promoting the album. We have been contacted by local and worldwide press for interviews, releases, and license to reproduce the songs.We are a new band in a relative way, and we worked very hard on this album. This is a great incentive for us to continue with our work.
3. Label or DIY and why?
We are a 100% independent band so far.We create, produce, distribute and take care of all the marketing part of our work.We have sent our material to some labels, but so far, we have had no response. We are always open to proposals and invitations.Being totally independent has its advantages, but on the other hand, the work is much bigger, especially with regard to distribution and marketing.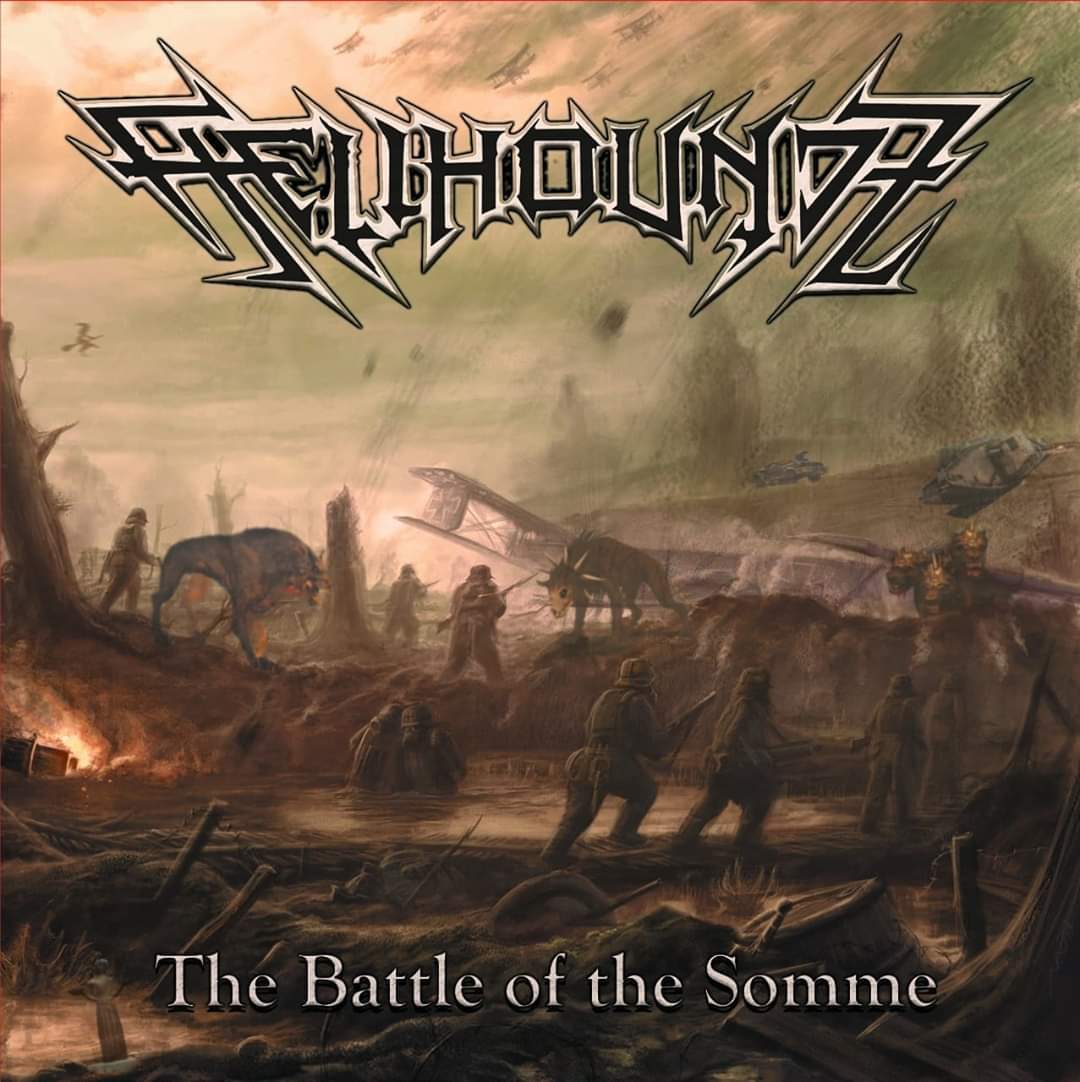 4. Do you prefer Vinyl, Tape, CD or Digital Format and why is that?
Honestly, good music is good music, no matter what format it is in.Of course, there is a difference of "sonority" in each format, but when the thing is done sincerely, it becomes clear.In the band we have several "generations", and with that, different opinions about which "the best" format is. In the end what really matters is the music.
5. Your music style is Heavy Metal. Which are your main influences (Favourite Artists / Bands etc.)
Iron Maiden, Judas Priest, Saxon, Accept, etc. They are bands that will always influence us in some way. But HELLHOUDZ is a very eclectic band. Among the members, there are some who like Black Metal, Thrash Metal, Hard Rock ... all of this is reflected in our music a little bit.
6. Which things, do you think, a Band should sacrifice in order to succeed? Have you ever sacrificed anything in your life for a better future of your Band?
Time is something that becomes very sacrificed when you have a band!Look, we all have regular jobs and do not live in the band. Sometimes, it is necessary to sacrifice a little time from our services and even family to pay attention to issues that involve the band. If this will be rewarded in the future, we don't know, but we believe in our work.
7. Describe your ideal live show as a performance Band. Have you already experienced that?
Our reality for now is to play in small venues. We haven't had the opportunity to play in a large venue with complete structure yet.Recently, we were invited to be the opener for Symphony X concert that will be held in our city. However, due to the current moment of the pandemic, we don't know if the concert will happen. It hasn't been officially canceled yet, so we are just waiting.I can tell you that HELLHOUNDZ is an extremely energetic band on stage, and we haven't disappointed those who have watched us so far.
8. Which attributes, do you think, that a new Metal Band should have in order to gain identity and be unique?
Having a sincere job is the key. Believe in it. It gives you the strength to work and get where you want to reach, and it will make you unique. No matter where you come from, what style you play, sincerity and pride in your work changes everything.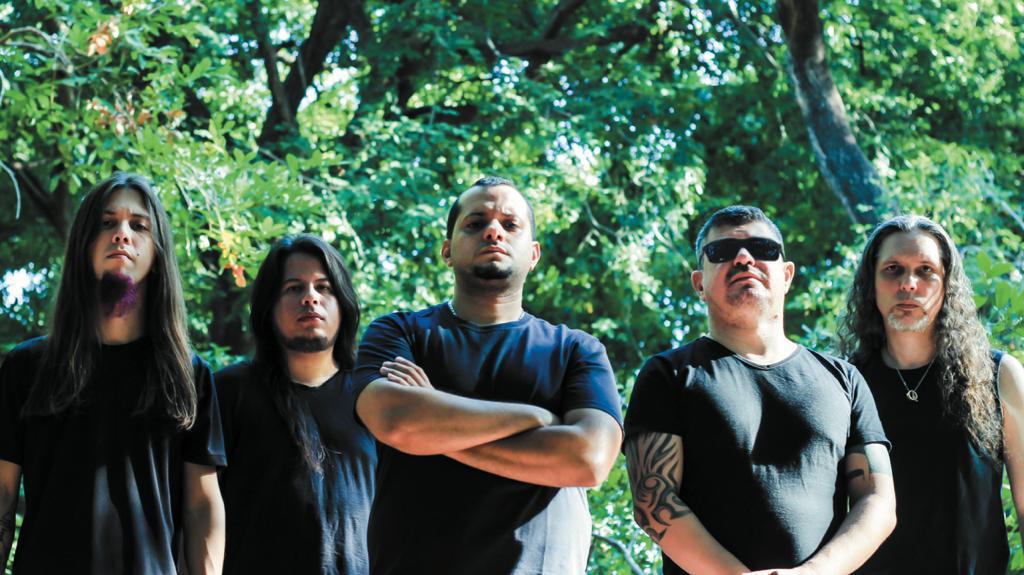 9. Do you believe that Bandcamp and other Digital Platforms help the new Heavy Metal Bands? Which, do you think, is the ideal way for a Band to promote its work?
They sure help a lot!In our case as an example, everything we have achieved so far is due to the fact that we try to be very active on social networks. As previously stated, we are 100% independent, so all the marketing, information and promotion of the band is done through these platforms.This is the moment the song is in, so we have to use it in the best way possible.
10. Tell us a few things about the New Underground Metal Scene in Brazil (Bands, Fanzines, Webzines, Metal Clubs etc.)
The Brazilian scene has always been very busy and, I would say, it has never "cooled down".There are many people who want to make it happen. Right here in our region, we have many bands that owe nothing to "international" bands, I can mention as example: Steel Fox, Darkside, Comando Etilico, Asmodeus, Oraculo, Warbiff ... and so many others. We do not live only from Angra and Sepultura (which by the way are very important bands for us!)We have hundreds of webradios, webzines that play and promote our music, supporting the Brazilian scene as a whole.
11. Do you know anything about the Hellenic Metal Scene?
Unfortunately, not. We know Rotting Christ and Firewind well.
12. What are your future plans?
Well, we are taking advantage of this pandemic moment to compose new material, which is what we can do at the moment.With new compositions coming up, it is inevitable not to think about a new album, but it is still a little early for that. We still need to promote and play "The Battle of the Somme" more, and that is unanimous within the band.We look forward to all this madness that we are going through to resume our normal activities, reschedule concerts, etc.
13. Thank you very much for your time & Keep up the good work! The closure is yours.
Thank you very much for the invitation and the space to promote our work.Initiatives like yours move the underground and make it more alive than ever! THE HOUNDZ OF HELL ARE READY TO STRIKE!!!
By Steve the Filthy Dog.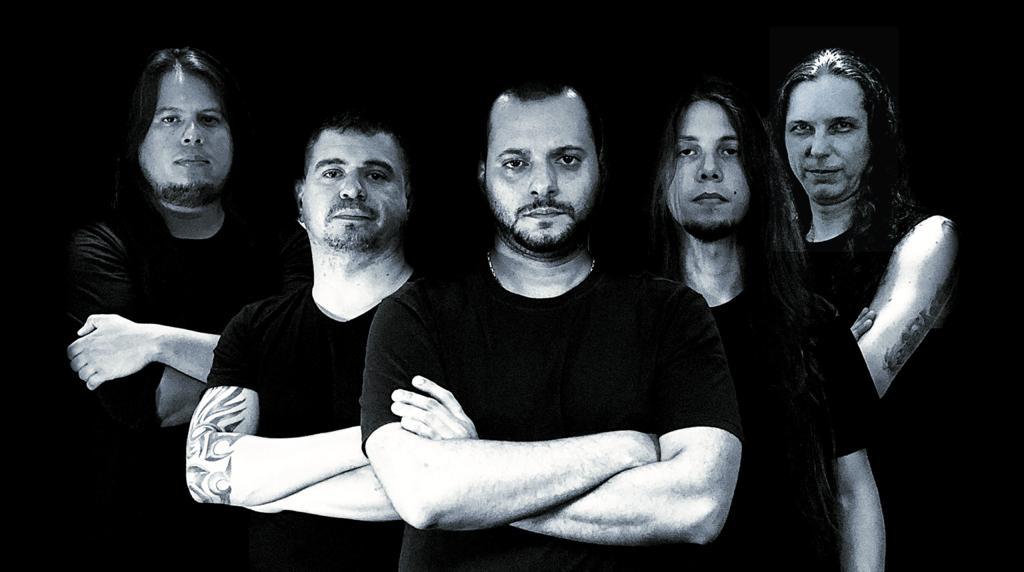 HELLHOUNDZ CONTACT:
https://hellhoundzband.bandcamp.com/releases
https://www.facebook.com/Hellhoundzmetal/