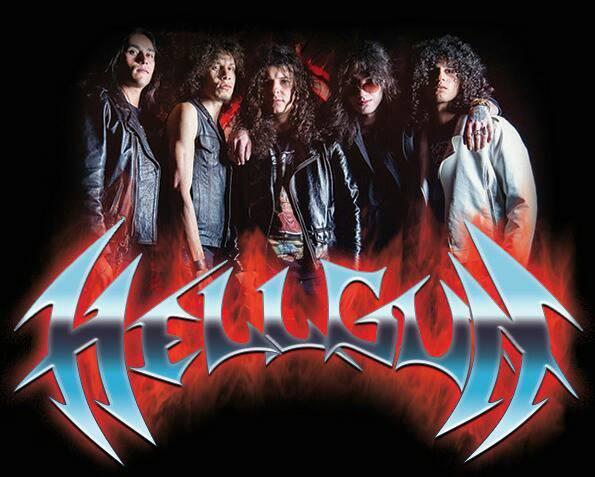 !!!BRAZILIAN HEAVY METAL!!!
We had a conversation with HELL GUN. Enjoy!
Welcome to the FILTHY DOGS OF METAL Webzine.
1. Tell us a few things about HELL GUN (Members, Starting Year etc).
HELL GUN was formed in late 2013, but we started working in our own material by the end of 2014, and released the EP ''Southern Hell'' in 2015. The band currently line up consists of: Matheus Luciano (Vocals), Lucas Licheki (Guitar), Jean Fallas (Guitar), Marllon Woicizack (Bass) & CJ Dubiella (Drums).
2. Your last work was the single ''Sacrifice''. Have you prepared anything new since then?
Actually our latest work was the release of a video / single for the song "Pride To The Nations", which was after "Sacrifice",
since then we have been working really hard in the production of our first full length, that will be released in the next months, the first single of the album are already out, in streaming platforms and a new promo video.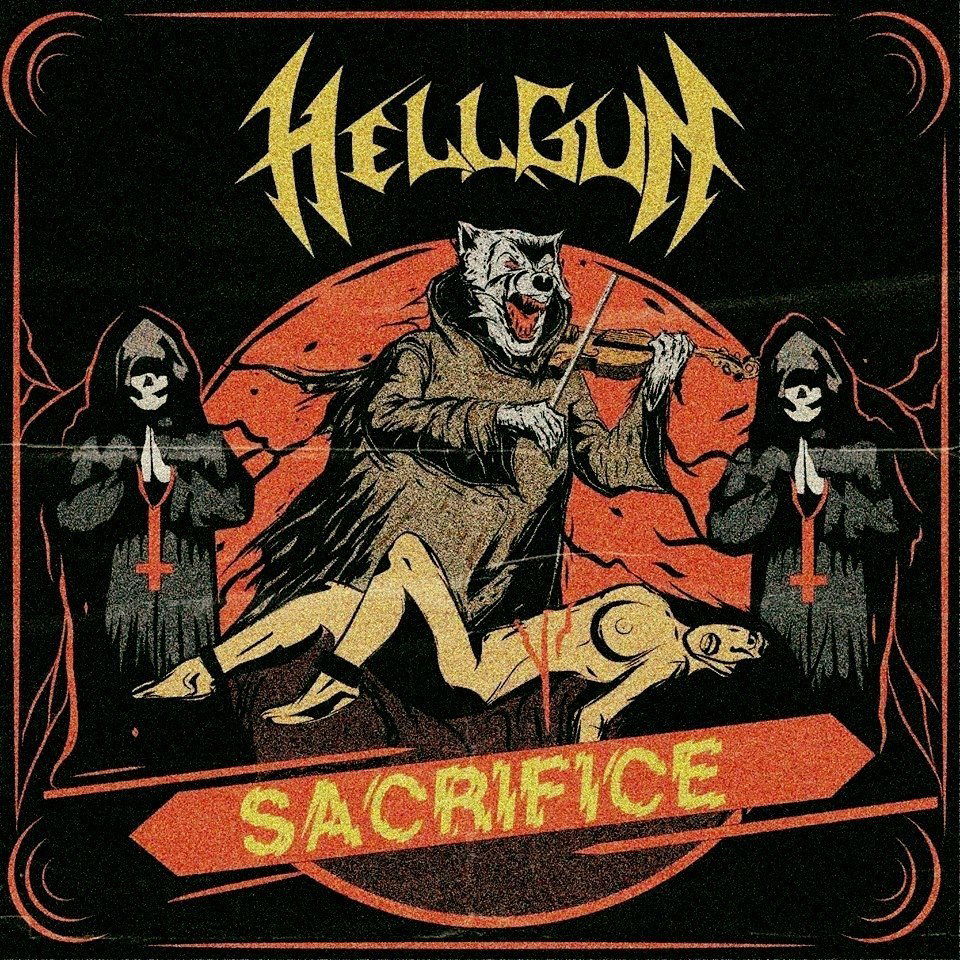 3. Label or DIY and why?
The EP was DIY but we are looking for the right label now for the release of the album.
4. Do you prefer Vinyl, Tape, CD or Digital Format and why is that?
Probably the digital format is the best way to promote the band, but we do prefer physical format, specially vinyl
that I collect and would be a dream to see one day our album out in vinyl.
5. Your music style is Heavy Metal. Which are your main influences (Favourite Artists / Bands etc.)
We have a lot of different influences inside the band, that goes from Classic Rock to Death Metal. But as a band I think that our style are very influenced by the US 80΄s metal, bands like: Metal Church, Savatage, Vicious Rumors, Omen, the Bay Area Thrash are important also, as the nwobhm. Our Favourite Bands / Artists: Judas Priest, King Diamond, Iron Maiden, Kiss, Black Sabbath...
6. Which things, do you think, a Band should sacrifice in order to succeed?
When you decide to form a band, in the first months, that you are playing your first gigs, all you want is to go crazy and have a good time, but depending of how serious you really want to become, that΄s some things that you have to take care, like rehearse a LOT, study your music, and take care of yourself in order to make a good performance of course those things take time, and a lot of things will be sacrificed, because you are dedicating a lot of your life into it.
Have you ever sacrificed anything in your life for a better future of your Band?
Yes, jobs, girlfriends, money, a lot of stuff, I think that it just happens when you΄re a musician.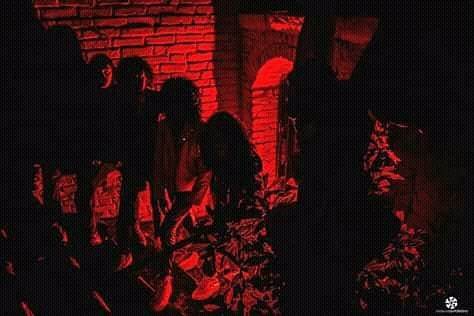 7. Describe your ideal live show as a performance Band. Have you already experienced that?
The ideal metal show, it΄s when the audience is connected to you, you can just feel the energy in the air and almost touch it.
We had some nights like that, when everything just go right.
8. Which attributes, do you think, that a new Heavy Metal Band should have in order to gain identity and be unique?
I think that many bands nowadays try to be just too vintage, and ends up being a caricature of classic bands, the most important thing is to be yourself, you can have a lot of different influences, but in the end, just mix that and be yourself. You know, in the past, bands like Pink Floyd or Alice Cooper were great because no one sounded like them, and that΄s why they were was so authentic, of course it΄s hard to innovate in metal, but the authenticity will always speak louder.
9. Do you believe that Bandcamp and other Digital Platforms help the new Heavy Metal Bands? Which, do you think, is the ideal way for a Band to promote its work?
Yes, it help΄s a lot, and that΄s why we are talking now. The tools are good, but you must know how to use then in you benefit, and don΄t forget that real life is more important. I still think that the best way of promotion is to deliver a good and energetic show.
10. Tell us a few things about the New Underground Metal Scene in Brazil (Bands, Fanzines, Webzines, Metal Clubs etc.)
The underground scene in Brazil is very strong, there΄s a lot of Brazilian bands that are global now, and everyday a new day appear΄s. Fanzines and webzines is something that you can always count, metal clubs could be better you know,
that΄s an issue that Brazilian bands must face, like poor equipment, poor organization etc but we keep on fighting is not easy at all.
11. Do you know anything about the Hellenic Metal Scene?
I heard about the Power Metal band Firewind and Suicidal Angels but unfortunately that΄s all.
12. What are your future plans?
Our future plans is to release our first full length, and promote it in the best way possible, very soon the title and artwork will be announced, as release date etc.
13. Thank you very much for your time & Keep up the good work! The closure is yours.
That΄s an honour for us! Thank΄s for the opportunity, we are very excited by the positive response that the single
"Revolution Blade" are receiving, we are very proud of the album very soon it will be released so get ready!

By Steve the Filthy Dog.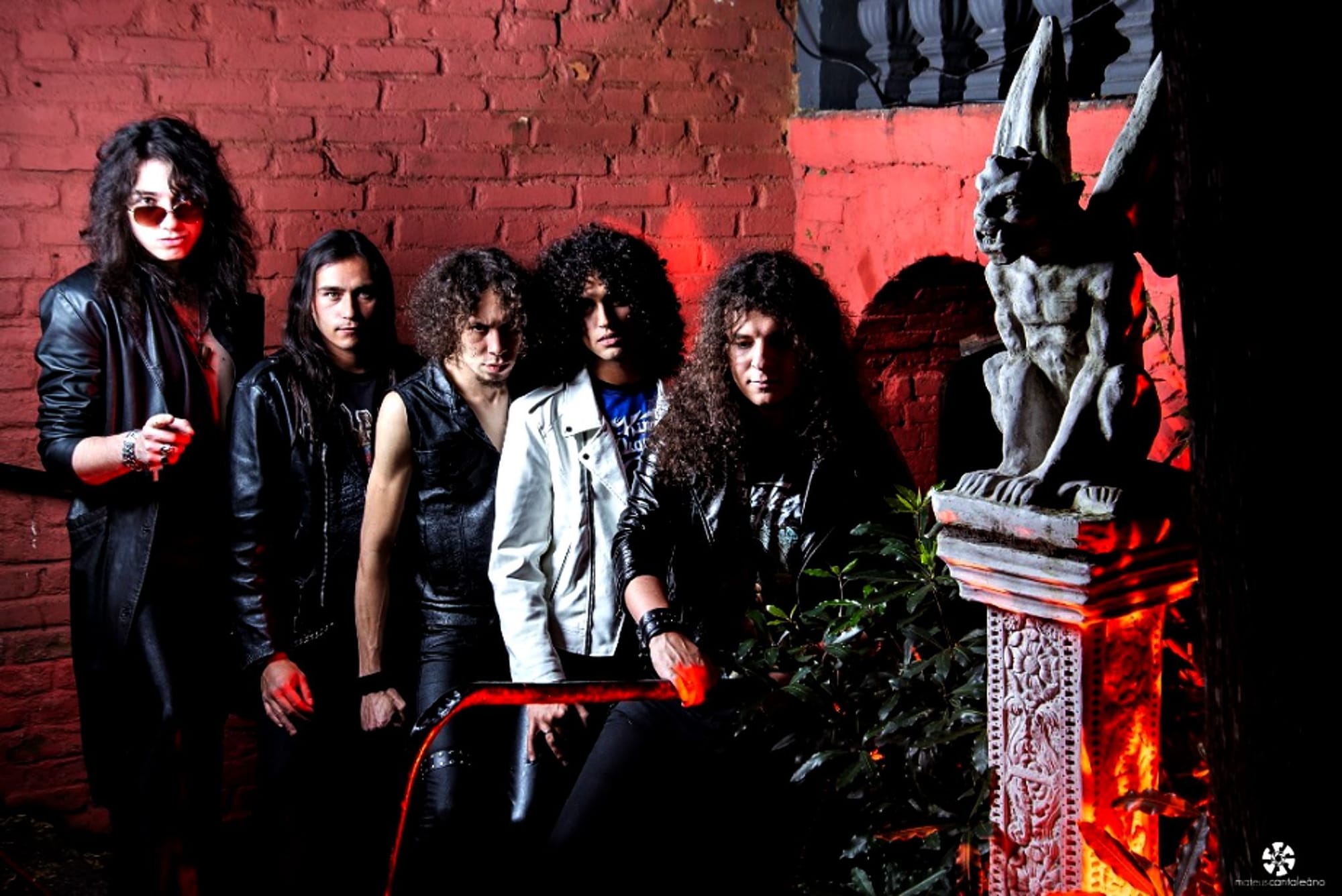 HELL GUN CONTACT:
https://hellgun.bandcamp.com/releases
https://www.facebook.com/bandaHellGun/timeline
https://hellgun.jimdofree.com/