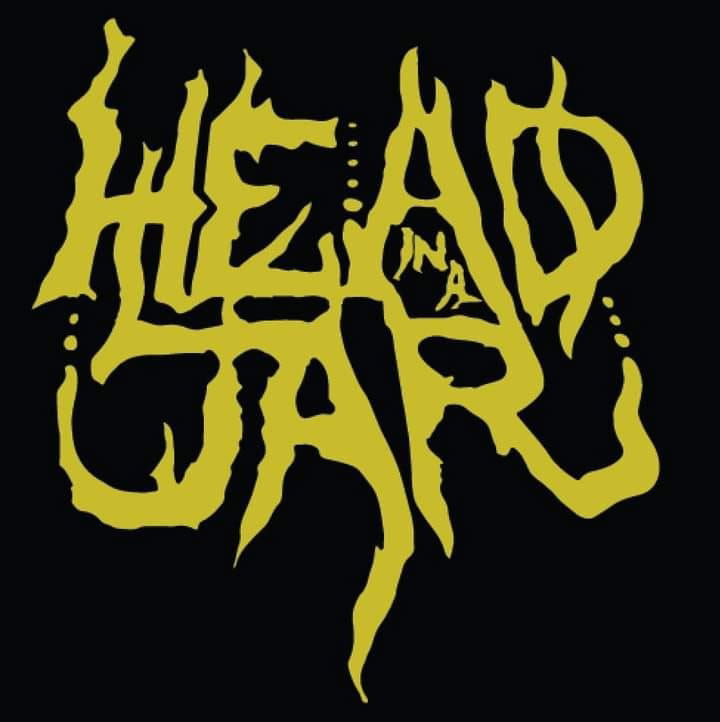 !!!THRASH METAL FROM DOWN UNDER!!!
Welcome to the FILTHY DOGS OF METAL Webzine.
Tell us a few things about HEAD IN A JAR (Members, Starting Year etc).
Head in a Jar formed in mid 2010 by primary school friends Nick and Gordy. We played their first show in late April 2011. The members are Nick and Gordy on guitar and vocals, Adrian on bass vocals and Marcus on drums.
You have recently released your album ''Free from the Fridge''. What is the Feedback from your audience as well as from the Press?
We've had pretty amazing feedback so far with praise from fans and the press alike. In fact it's a little disconcerting that we haven't received much negative feedback at all yet. People seem to resonate with the combination of goofy B-movie lyrics and good fast crossover thrash. Maybe we have some severe put-downs still to come. Bring it on! We can take it! Kind of...
Label or DIY and why?
We are DIY but not for want of trying to get signed. There are pros and cons to both. I spent a long time at the post office today sending out online orders to the USA, Canada, Japan and Germany - it would be nice to have a label to handle that and possibly pay for the recording time. On the other-side we get complete creative control over what we do and get to experience every part of the DIY music business - raising money to record, booking studio time, communicating with CD/t-shirt printers etc. You can control your brand and have to find your own audience.
Do you prefer Vinyl, Tape, CD or Digital Format and why is that?
Personally, I collect vinyl but digital is the way to go to try to build an audience online. We have found that once people have heard us online and they really like what they hear they will hunt down a CD and get it posted. I like having a tangible release and I prefer the audio fidelity of vinyl - so much of what we experience is online in the 21st century and it's nice to have something analogue to take a break from that.
Your music style is Thrash Metal. Which are your main influences (Favourite Artists / Bands etc.)
As a band we clearly love many of the old-school thrash metal and crossover bands - Nuclear Assault, DRI, Anthrax, Suicidal Tendencies, Kreator, Sodom, Tankard, Destruction, Crumbsuckers, MOD. We equally love the new-school thrash resurgence from recent years and take big influence from Gama Bomb, Municipal Waste and Iron Reagan. Some of the more bizarre acts that inform our band, songwriting and performance include Frank Zappa, Captain Beefheart, DEVO and "Weird Al".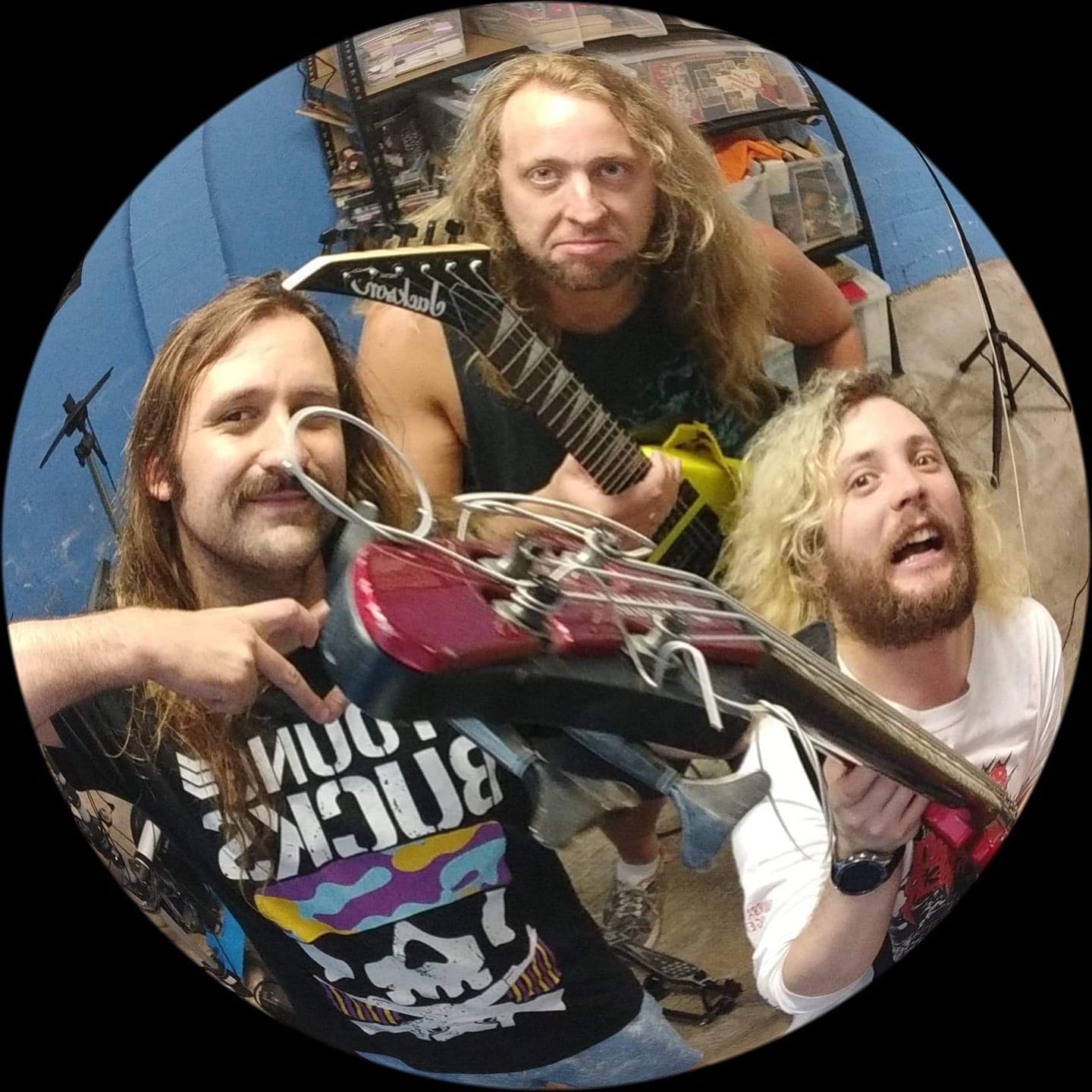 Which things, do you think, a Band should sacrifice in order to succeed?
Have you ever sacrificed anything in your life for a better future of your Band?
We tend to ritually sacrifice pandas before each rehearsal. But when we're finished with the blood-letting I suppose that everything is a balancing-act and that you need to prioritise different things in your life at different times. The main things we've sacrificed would be family events and other social engagements when we've had shows to play. If a band is hell-bent on succeeding they probably need to sacrifice their artistic integrity to appeal to the widest possible audience unless they perfectly align with what the masses are after. Otherwise yeah, just pandas.
Describe your ideal live show as a performance Band. Have you already experienced that?
We've played some great shows in and around Sydney. The ideal is a full room of thrash metal maniacs that are really digging what you're doing. You feed off that energy as a band. We've played some great shows alongside some thrash greats that have toured Australia including Voivod, Artillery and Lich King. Those have been special but the truly memorable shows are those where the crowd really digs what we're doing and the band is playing really great.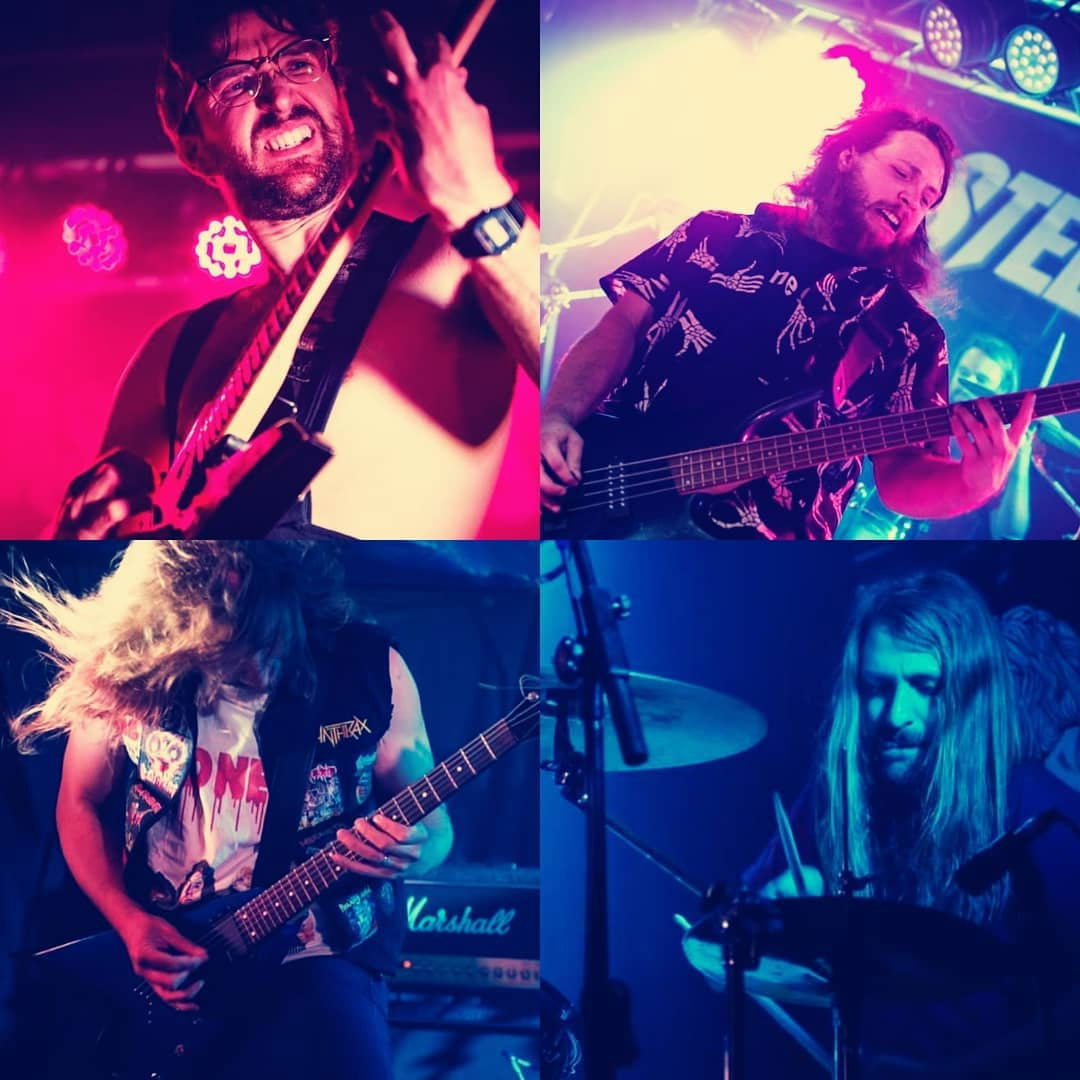 Which attributes, do you think, that a new Thrash Metal Band should have in order to gain identity and be unique?
Thrash metal fans can be really friendly and open-minded and can be really unfriendly and closed-minded - especially in Australia. A thrash band needs to stick to its guns and do what it loves. Don't worry about copying what's come before (unless you want to) and just try to be true to your audience and make your performance worth the price of entry. A lot of thrash bands like to be cut from the same mould, and that's absolutely fine, but if you want to stick-out you've got to experiment with your sound, your look and your stage presence. A strong social-media game is important too. Don't be afraid to get creative and express yourself - similar to any artistic endeavour. Don't worry about what the 'True Crew' think of you. There are plenty of blackened-thrash bands out there for them to worship (I love them too!).
Do you believe that Bandcamp and other Digital Platforms help the new Thrash Metal Bands? Which, do you think, is the ideal way for a Band to promote its work?
Bandcamp has been a great way for people to find and buy our merchandise and CDs. That has been it's main strength for us. The best way we've found to promote our work is through YouTube and Instagram - getting your album added to a playlist on YouTube so that like-minded people can find your stuff seems to work quite well. Link that back to your band camp. Instagram is good for giving people quick snippets of information too. I don't think there's an ideal way to promote your stuff - you have to cover every platform. We've ranged from making online videos and podcasts to standing outside a Metallica concert handing out flyers. You've gotta do whatever you can to try to make it work and enjoy the ride in the process.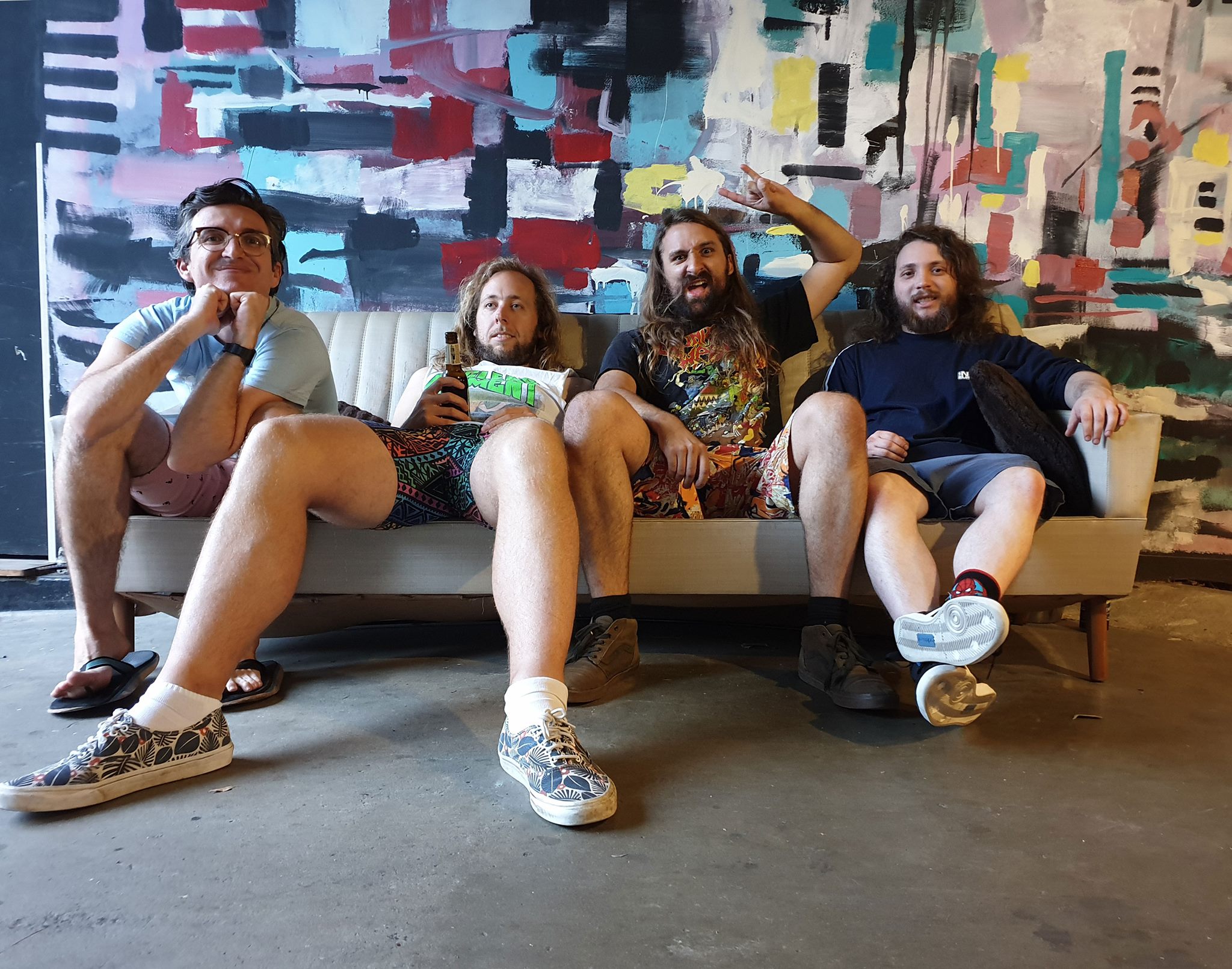 Tell us a few things about the New Underground Metal Scene in Australia (Bands, Fanzines, Webzines, Metal Clubs etc.)
I'm gonna be pretty earnest here - the underground metal scene in Australia is a mixed bag. Where we're from in Sydney we have strict lockout laws that are crippling venues and we're having trouble finding places to play. There are some truly great and loyal metal followers but it's difficult to get people to come out to a show. I believe that the scene elsewhere in Australia is actually pretty cool (Melbourne, Brisbane and Adelaide). But that's cool, I think it's time we head out on the road and play where there are opportunities. Whether that be domestically in Australia or internationally. There are some good metal clubs - Metal Evilution is great in Sydney and our mates at Metal-Roos are always super supportive. We also have a cool annual traditional metal festival right here in Sydney - Steel Assassins. We've played it a few times and it's always awesome. Hopefully once the pandemic clears up we'll see a new boom and a new slew of metal bands will be ready to hit the scene!
Do you know anything about the Hellenic Metal Scene?
I'm a thrash metal fan so some of the thrash metal bands from Greece that I've experienced online incline Bio-Cancer, Suicidal Angels and Chronosphere. I'd definitely be keen to look into more and come over and play with all those guys. We've all of-course informed on some of the bigger metal bands from Greece too - Firewind, Septicflesh etc.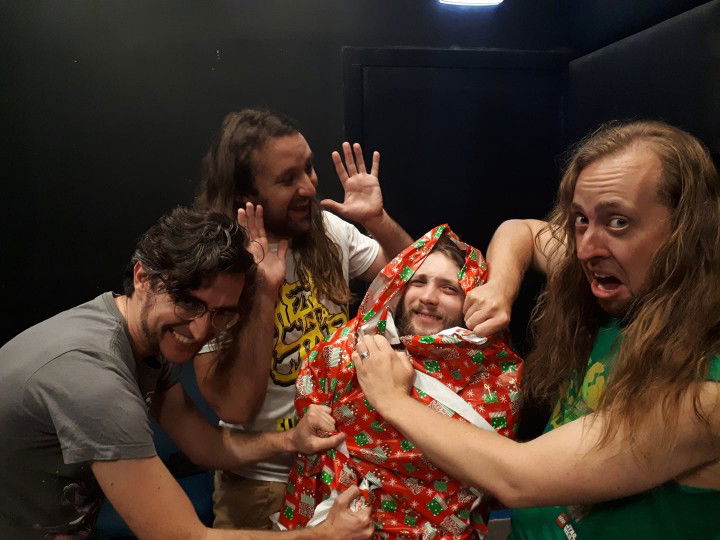 What are your future plans?
In March we're heading into the studio to record our next EP and in the same month we'll be playing out 10th Anniversary show which we're really looking forward to. After that we have plans to head in and record another full-length album next year and, pandemic permitting, were hoping to tour overseas and play with some of our buddies that we've made online over the last few years. Touring abroad is definitely something we've been talking about for ages and it would be great to finally get out there and see who's keen for the HEAD IN A JAR style thrash metal!
Thank you very much for your time & Keep up the good work! The closure is yours.
Thanks for the great questions and having us as part of your Webzine! It's been really fun! Buy our stuff on band camp! THRASH TIL DEATH!
By Steve the Filthy Dog.
HEAD IN A JAR CONTACT:
https://www.facebook.com/headinajarband
https://www.instagram.com/headinajarband/
https://www.headinajaronline.com/